A Sweet Discovery at Happy Up Edwardsville
Published Saturday, February 16, 2019
A Little Love Note From a Customer!
When we opened our Edwardsville store on Valentine's Day morning, we discovered this note left for us by a customer: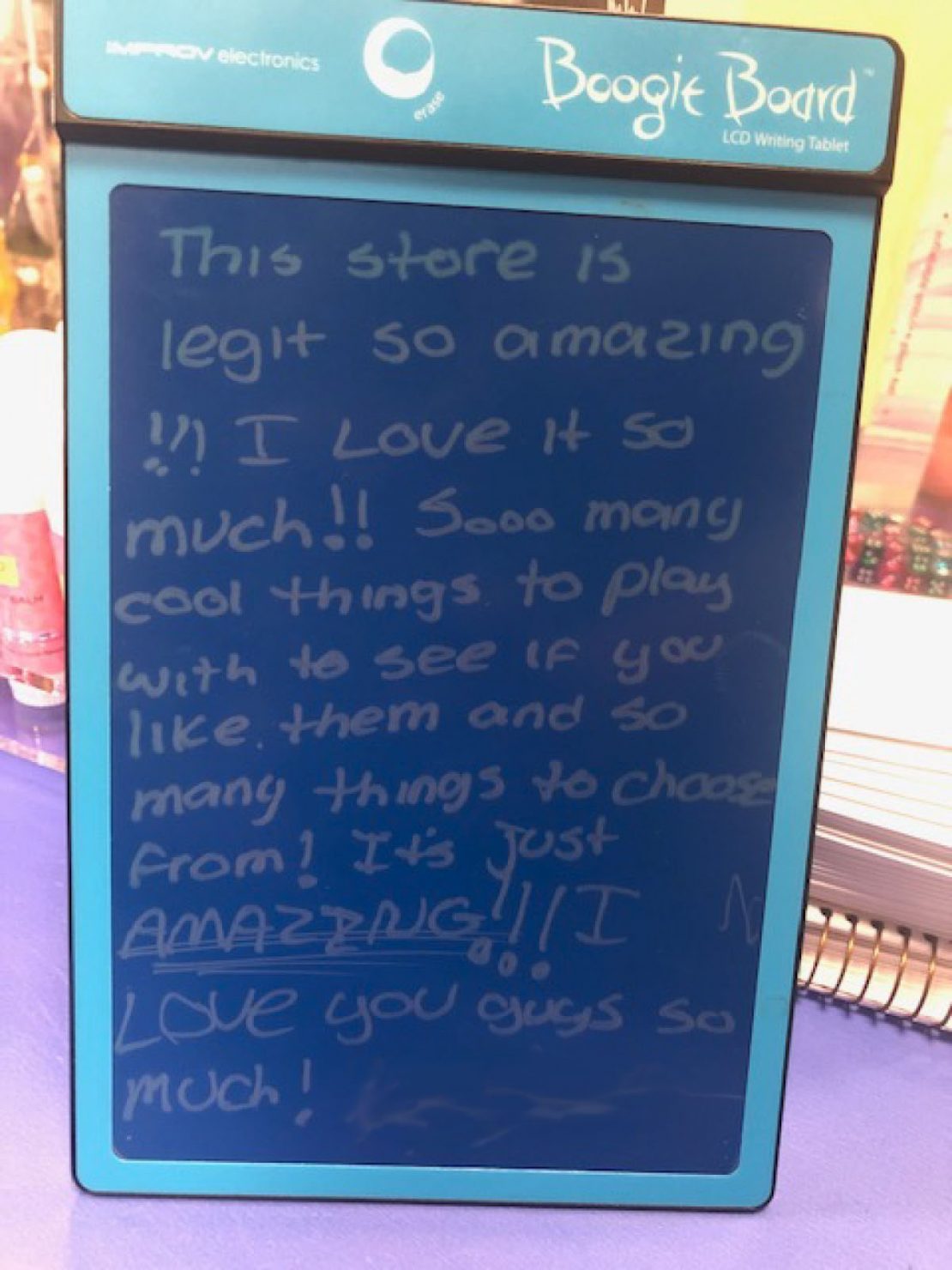 This store is legit so amazing!!! I love it so much!!! Sooo many cool things to play with to see if you like them and so many things to choose from! It's just amazing!!! I love you guys so much!
♥ Awwwww..... We love you too! ♥
We work really hard every day to make sure that visiting a Happy Up store is a highlight of your day. No matter what age you are, we want your time with us to be what you need: whether it's efficient and helpful, a cheerful distraction, or just another space to bring your kids to get their wiggles out.
It's so nice to hear that we're hitting the mark! Thank you for the note!!