Everything in One Basket
Published Monday, March 18, 2019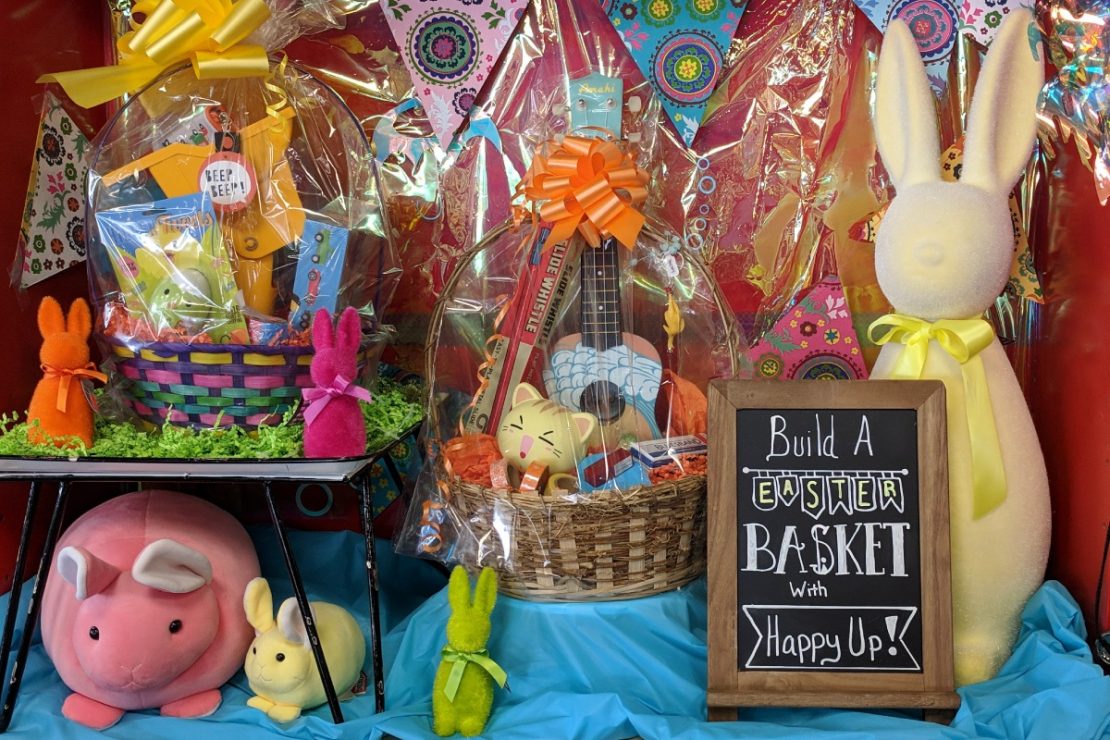 Easter Basket Service with Purchase!
When you purchase $50 worth of toys and games from one of our stores, we'll put an Easter Basket together for you! Free! We'll artfully arrange your items and tie it all up with a bow.
Shopping for a 2 year old? No problem! We've got loads of good choices for toddlers. Something for a musically inclined teen? Check out a ukulele and some of our other tuneful options. Got a boisterous ball of energy? We've got big energy outdoorsy stuff for them, too!

Stop by and see some of our example baskets. Our friendly toy experts are ready to inspire your Easter purchases. And put it all together for you!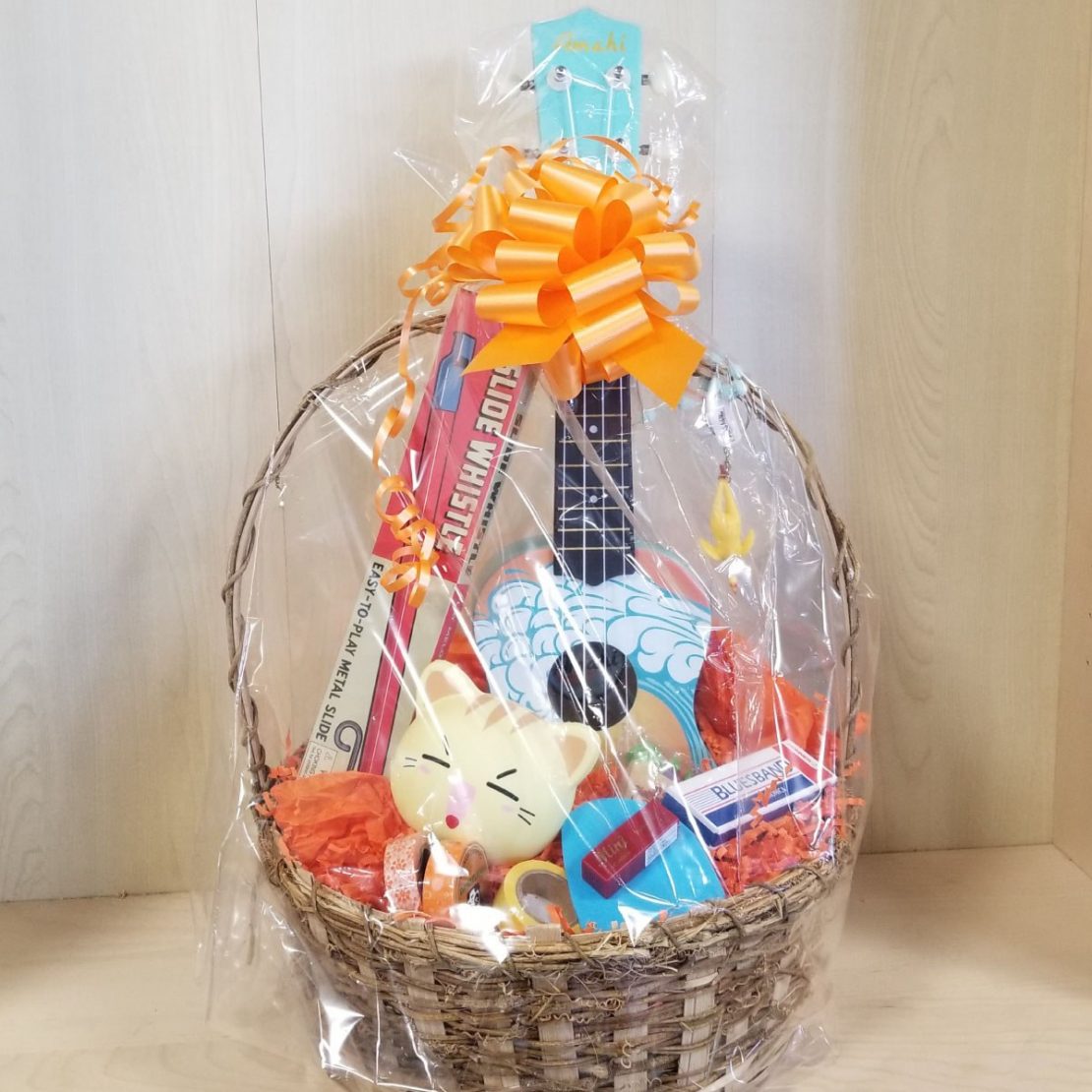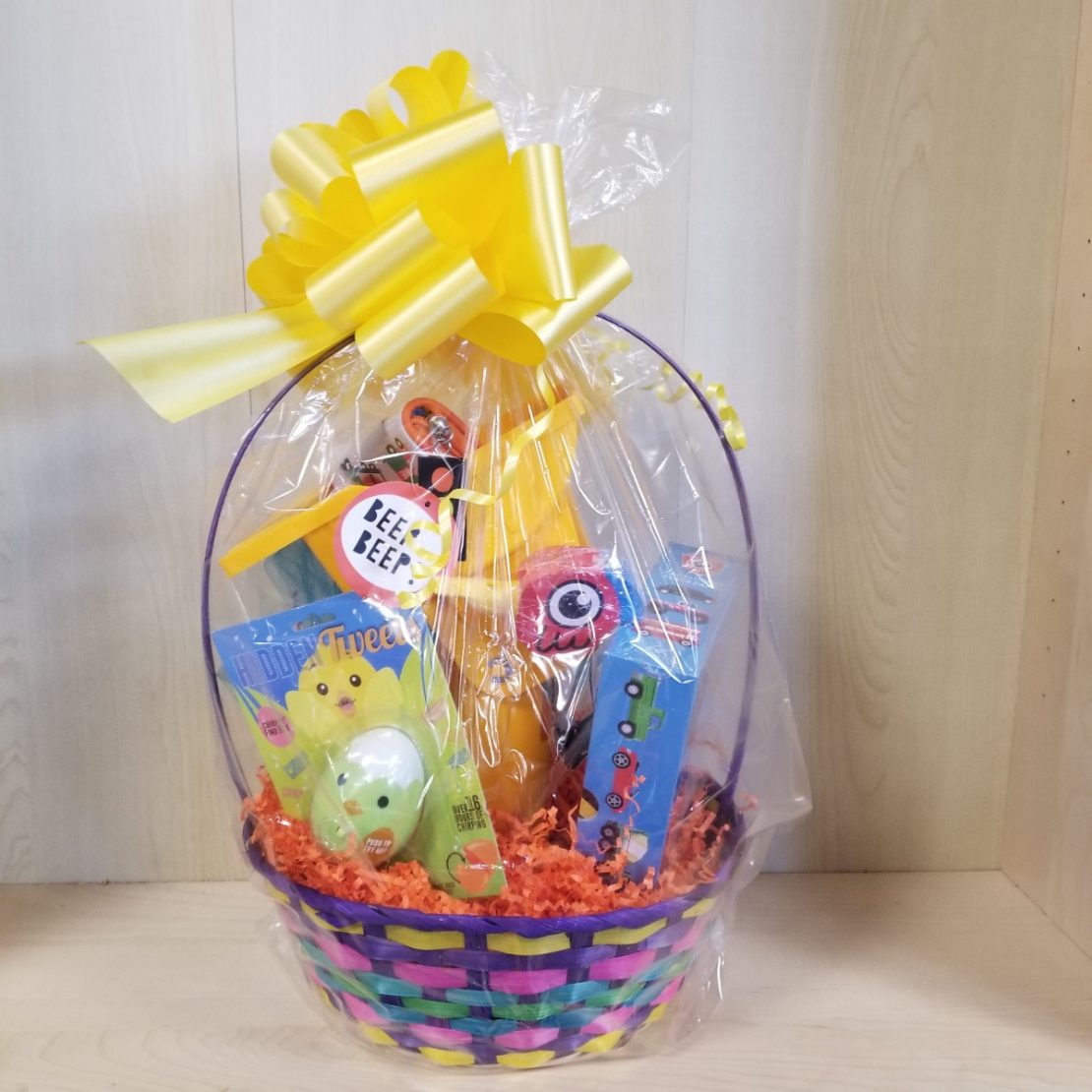 You pick the toys, we basketize 'em.