Mighty Good Gifts Under $25
Published Thursday, December 19, 2019
Add-ons, Stuffers, and One-More-Thing Things!
So it's that time in the Holiday season where you start evaluating who gets what. You're looking at all the things you've already purchased and realized... You need a few more things!
Not big things. Not jaw-dropping Omigolly gifts. Just fun little add-ons and extra somethings. The Happy Up stores are known for their add-ons and extra somethings! Presented here are 20 items that fit the bill, without breaking the bank!
Disclaimer: At time of writing, there were plenty of these items in stock. Everything moves super-fast this time of year, so if you see something you like, come and get it before it's gone!

Add On Some Holiday!
Pusheen Winter Wonderland Blind Boxes
8 yrs & up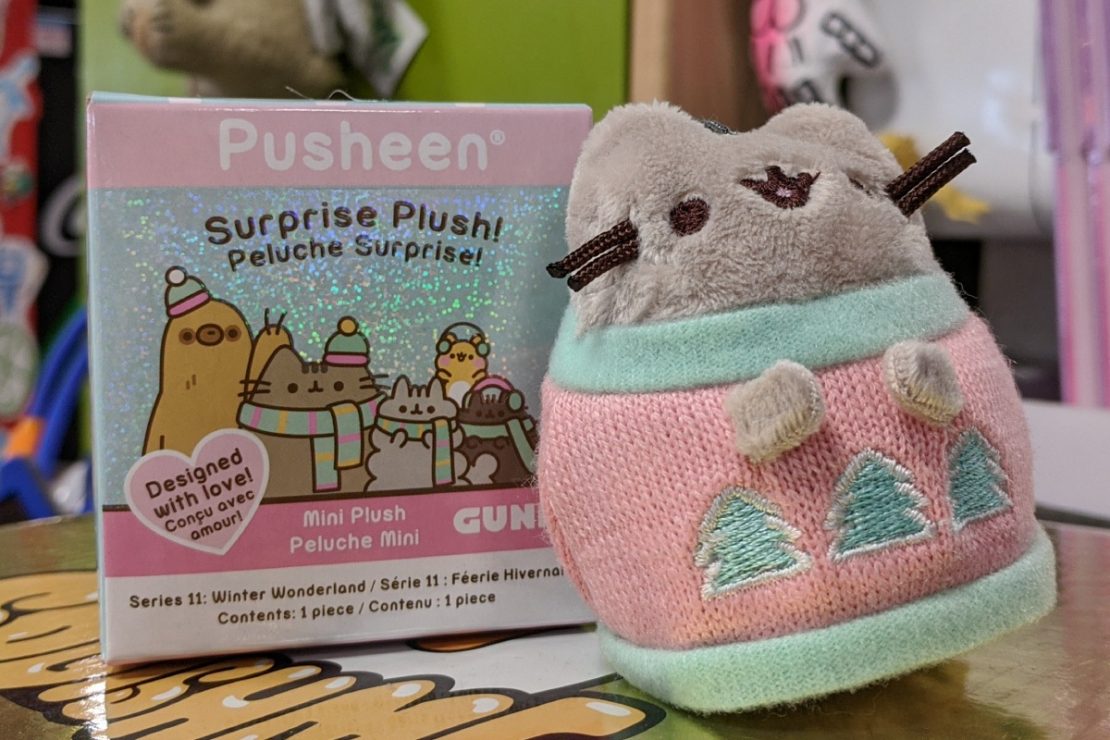 $9.99
Little Pusheen friends all bundled up for winter! Also available: other blind boxes and bags from Pusheen, Tokidoki, Sonny Angel, and more ($5.99 - $9.99)
---
Seasonal Thinking Putty
8 yrs & Up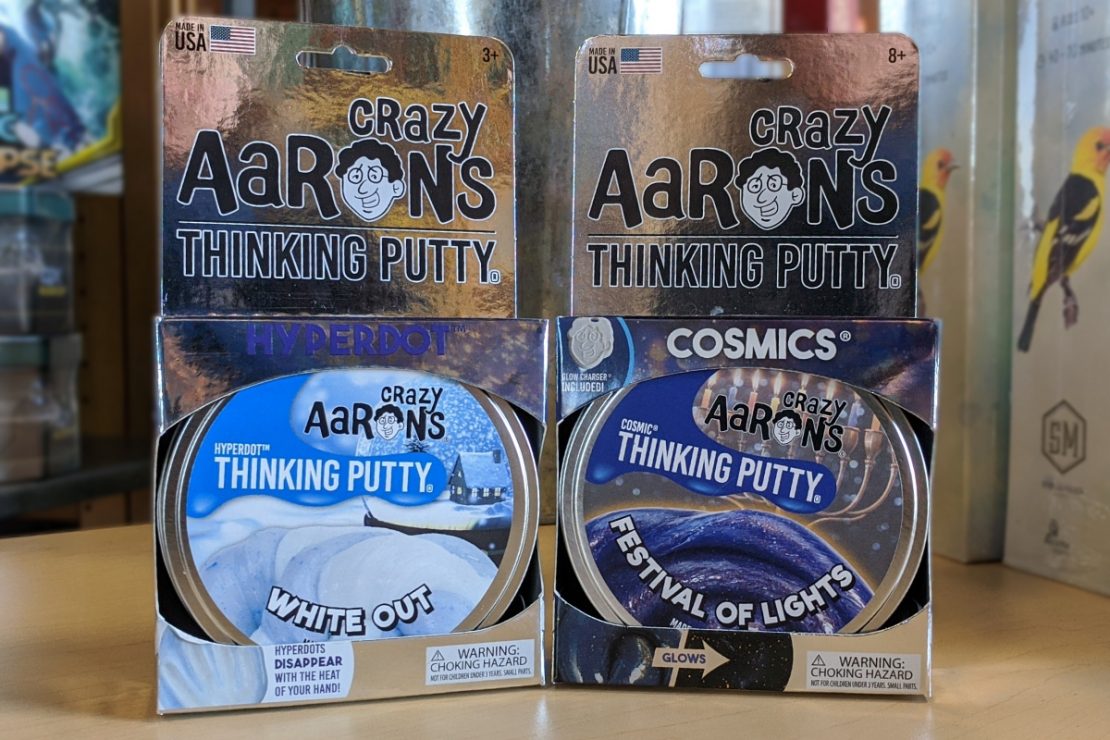 $14.99
A constant favorite! It's not a holiday without a new limited edition Thinking Putty! Shown here: Winter Wonderland and Festival of Lights.
Loads of other Thinking Putty varieties also in stock. Including mini tins ($3.99).
---
Christmas Plush
3 yrs & up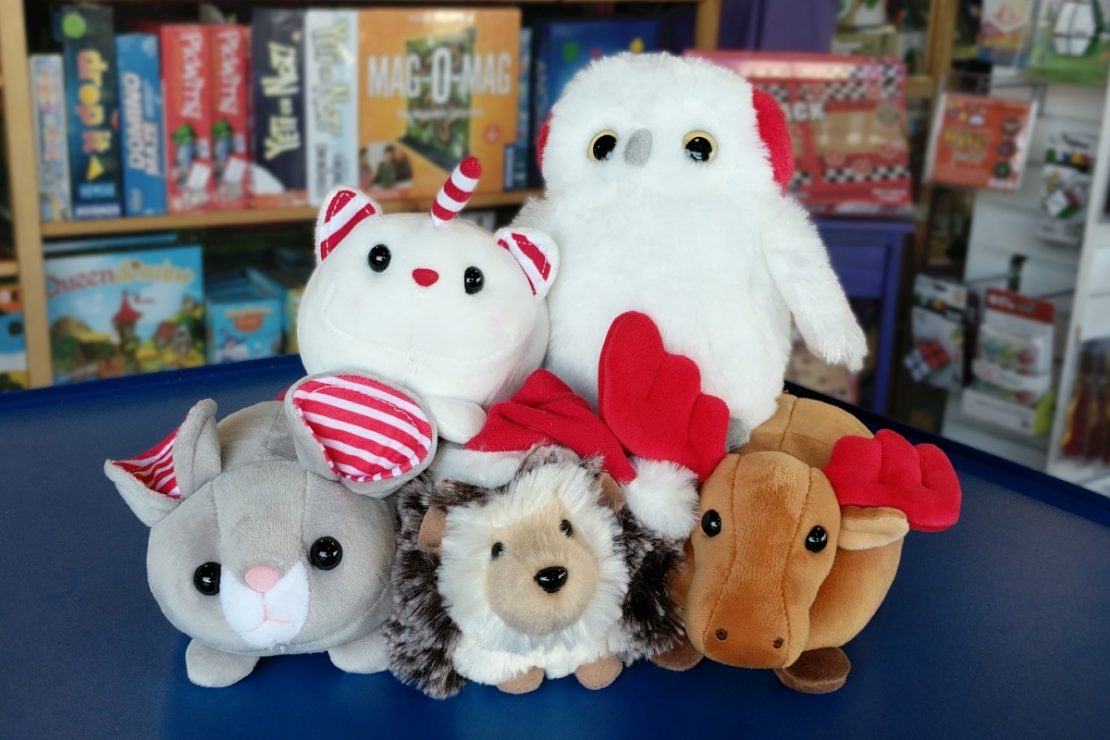 $9.99 - $12.99
Merry, cheery, and sweetly cuddly. These little plush friends from Douglas are all dressed up!
---
UGears Mini 4 Packs
8 yrs & up
$9.99
A build then fidget treat! Four gizmos per pack, each is about 1 ½" - 2" tall.
Funny Little Stuffers
Kanoodle Puzzle Games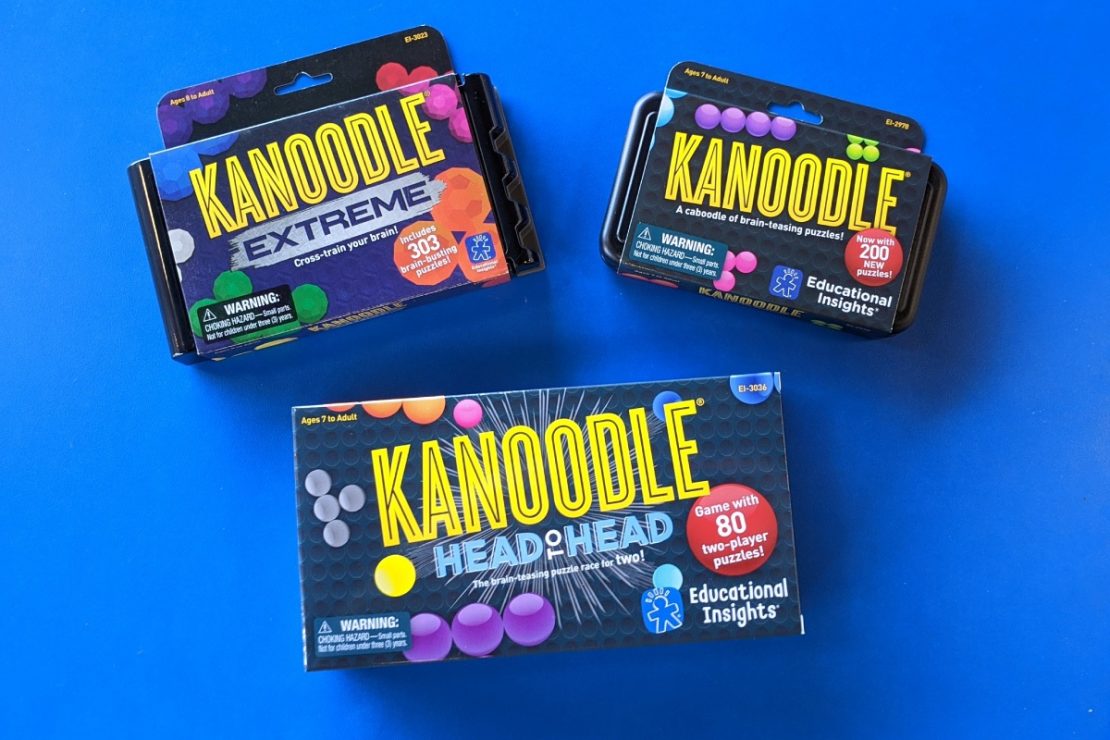 Construct 2d and 3d puzzles with these brain-bending logic puzzles! Hundreds of possible combinations, but only one completes the puzzle.
Kanoodle $12.99
7 yrs & up, 200 puzzles
Kanoodle Extreme $14.99
8yrs & up, 303 puzzles
Kanoodle Head to Head $21.99
7yrs & up, 80 puzzles
---
Mozi & Glozi
6 yrs & up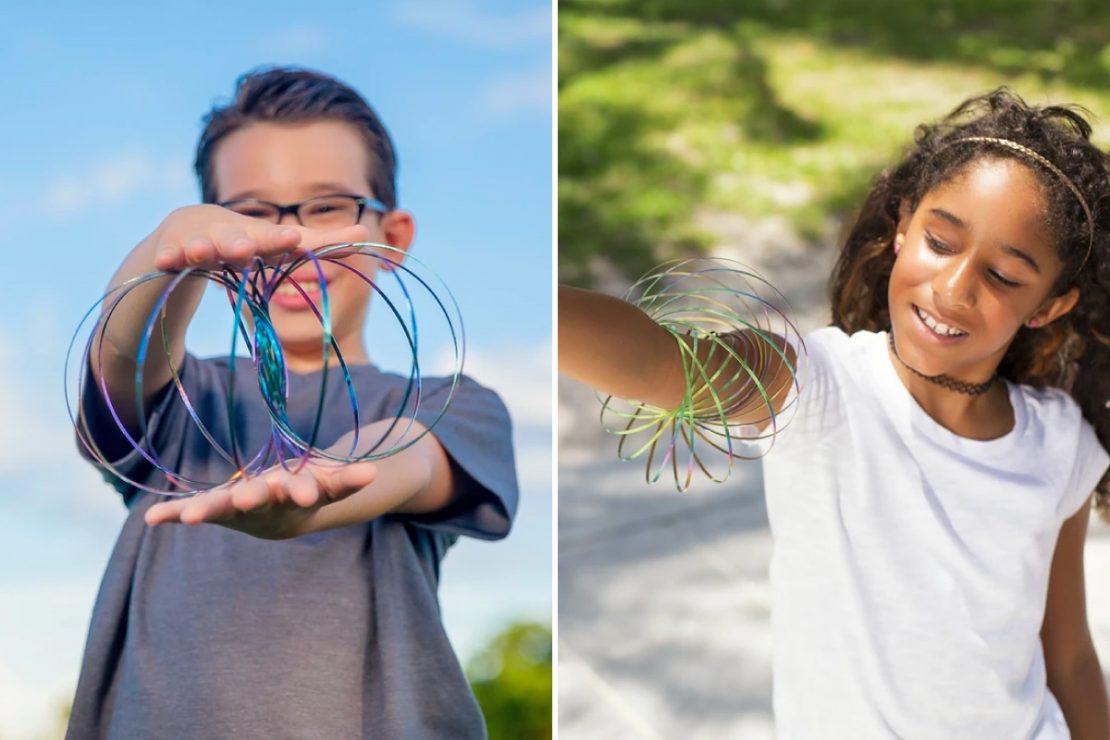 $14.99
A spinning flowing fiddle toy that glides up your arm and down again. Get fascinated as it flows!
Mozi comes in metallic effects. Glozi glows in the dark!
---
Shashibo
8 yrs & up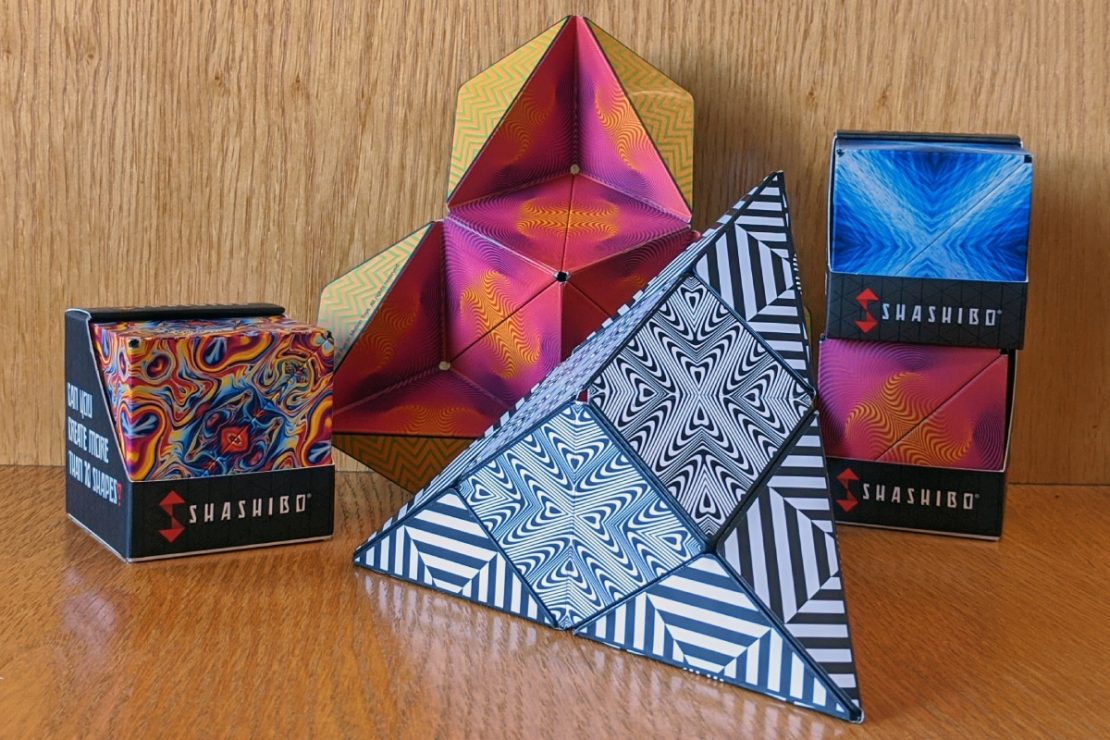 $19.99
Open it and the cube blossoms into a series of hinged triangles. Part puzzle, part fidget toy, the Shashibo is a shape-shifting joy!
---
Word A Round 2
2 or more players, 10 yrs & up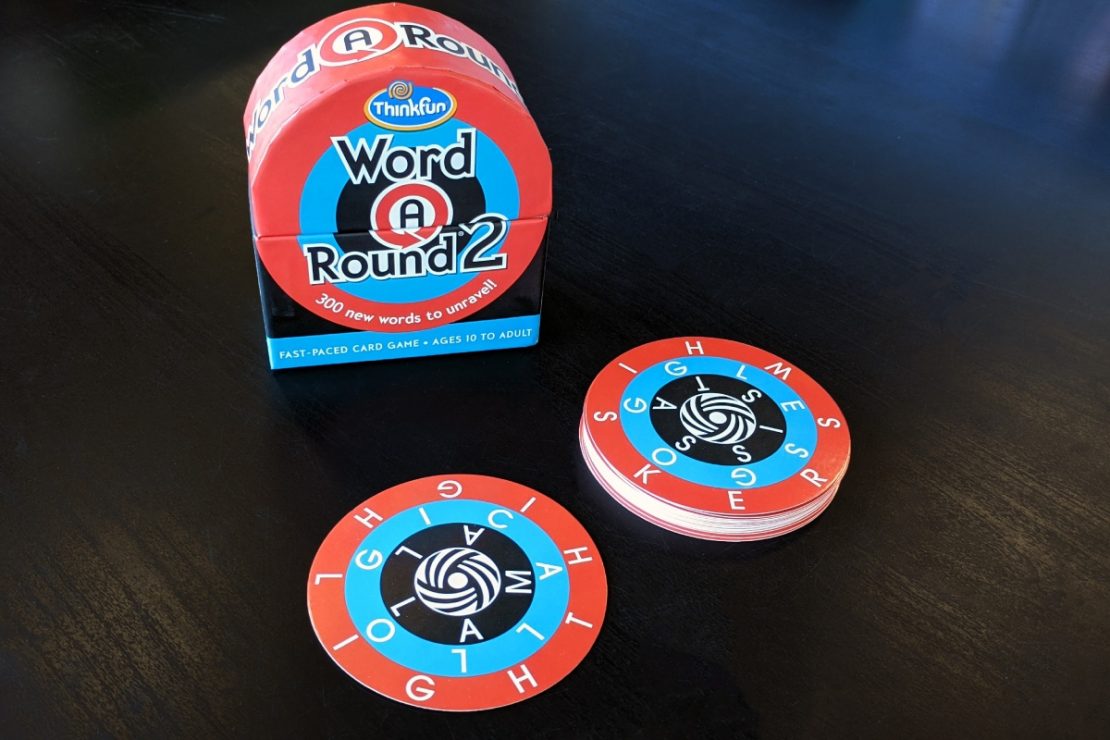 $12.99
It's a topsy-turvey wordy game… And a sequel! Can you be the first to read the word* and claim the point? The race is on!
Play Word A Round 2 on it's own or add it to your original Word A Round game.
*red ring: highlight; blue ring: logical; black ring: llama
---
Lollipopter
9 yrs & up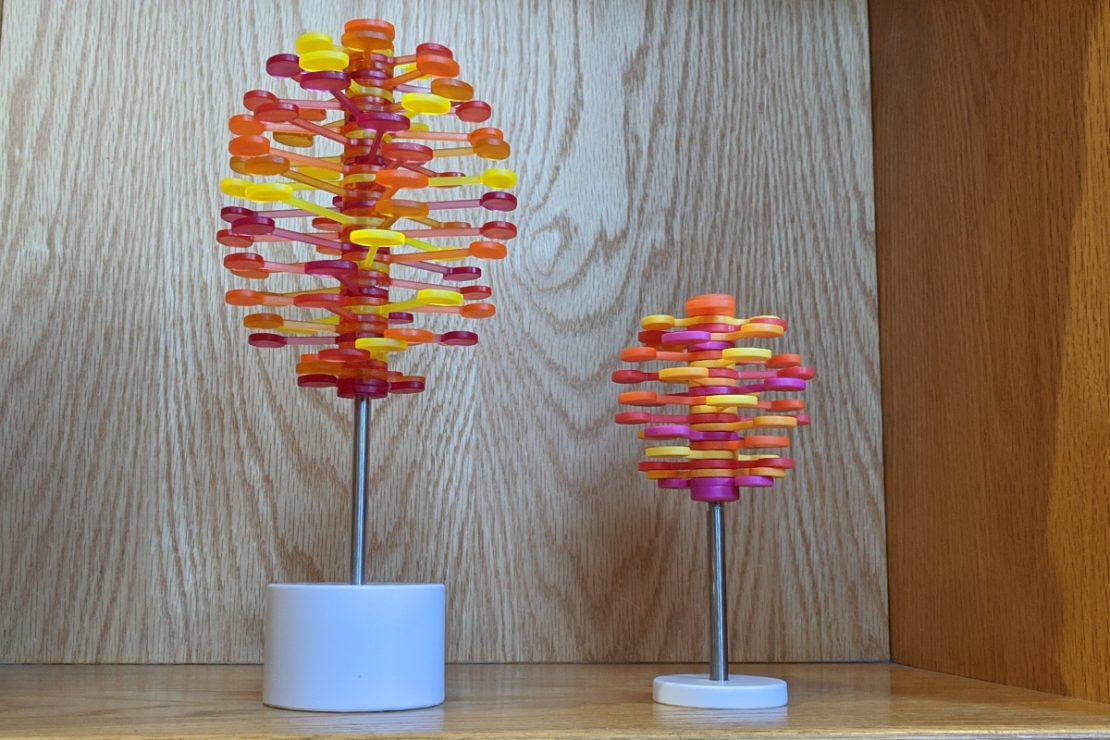 Big $24.99, Small $11.99
Playable art! Twirl the stem between your hands and the Lollipopter swishes into full bloom. The included stand displays it's full beauty.
Big Lollipopters are about 10" tall. Small are about 6" about Available in Mango (pictured) or Green Apple
---
Giant Color Morph Gel Ball
8 yrs & up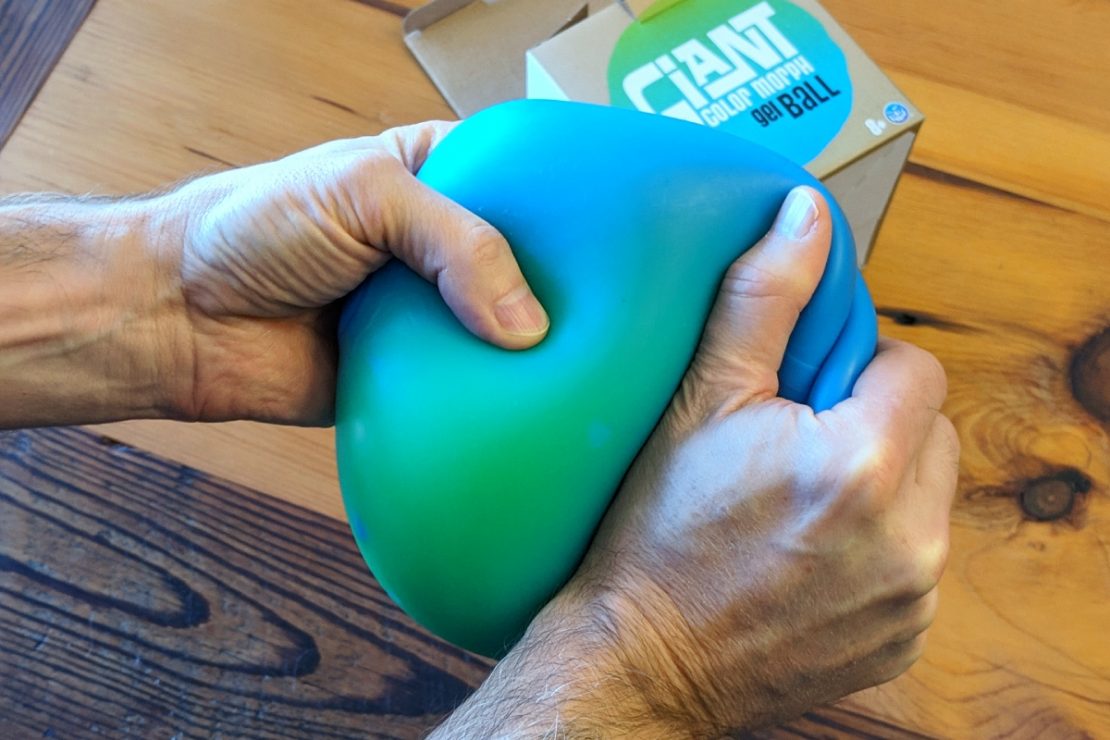 $19.99
This massive (6" across) stress ball has a secret… the gel inside is a different color than it's cover! Knead it and feel the stress melt away as the color shifts and moves!
Other styles also in stock.
---
Tiny Arcade Keychains
8 yrs & up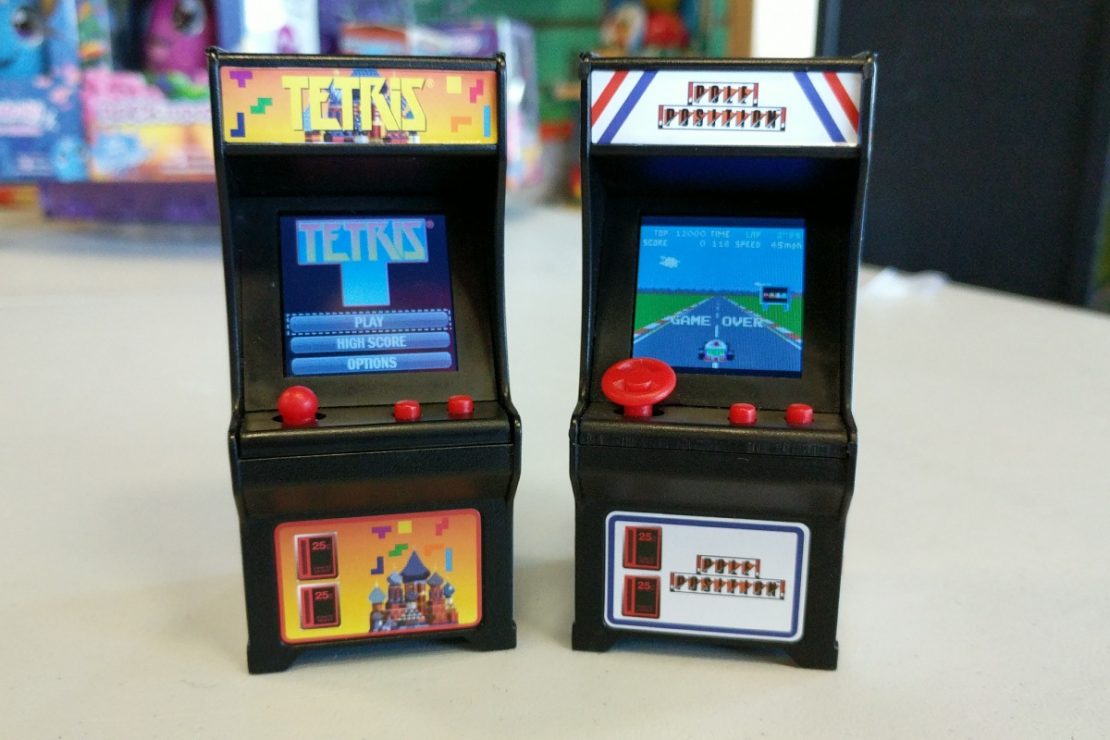 $19.99
Arcade games shrunk down to fit in your pocket! Play Tetris or Pole Position on these tiny throwback machines.
How Tiny? They measure about 3 ¾" tall x 1 ¾" wide x 1 ¾" deep.
---
Slow Rise Squishies
6 yrs & up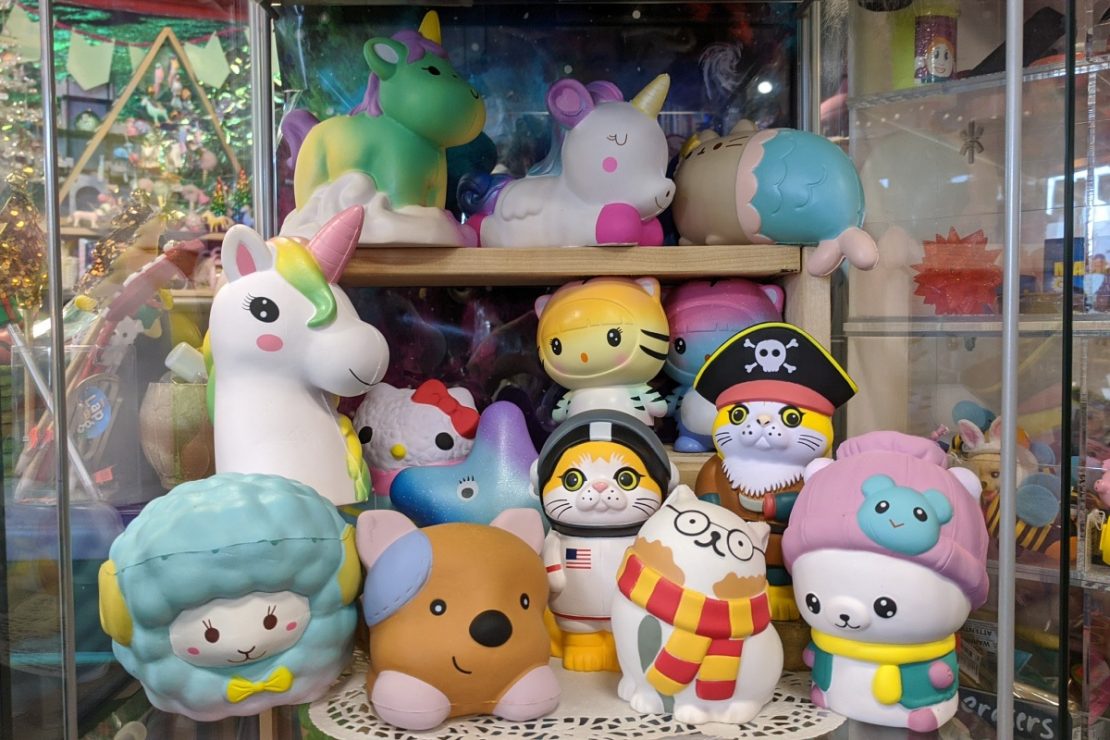 $5.99 - $19.99
Gently squeeze them and they will slow-rise back into shape. Lots of styles available!
One More Things
Axe Throwing
6 yrs & up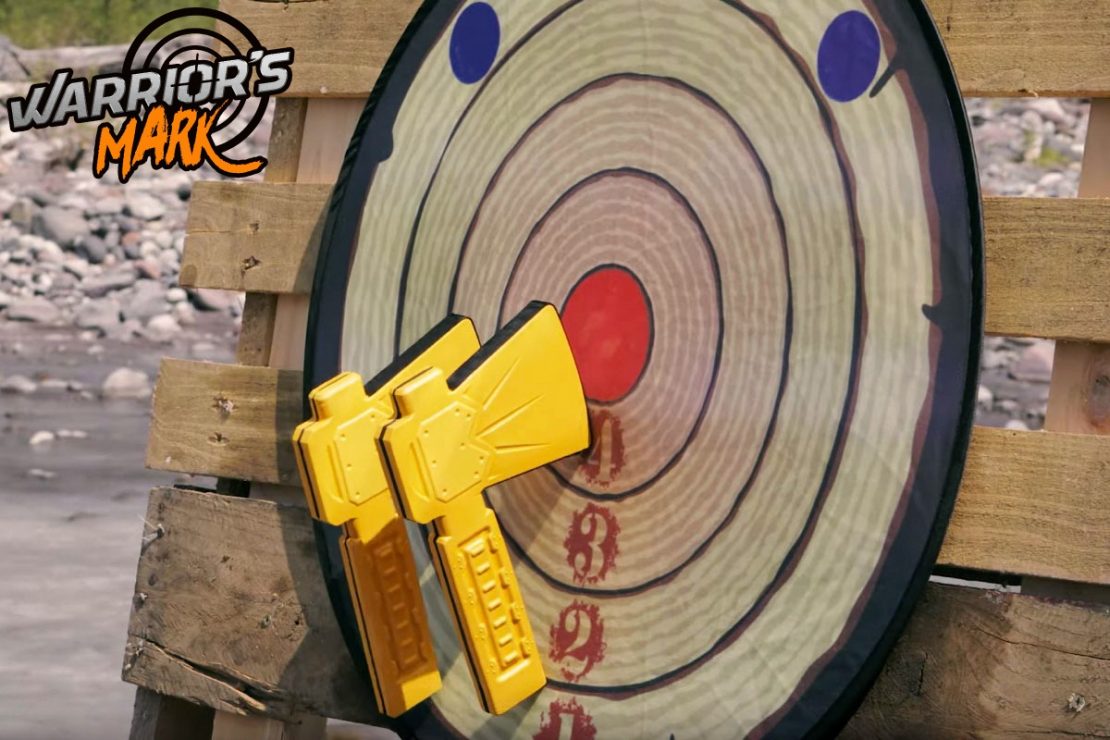 $24.99
It's just like foam darts… But with axes! Safe for kids, fun for grownups!
Throwing Stars set also available.
---
Door Pong
6 yrs & up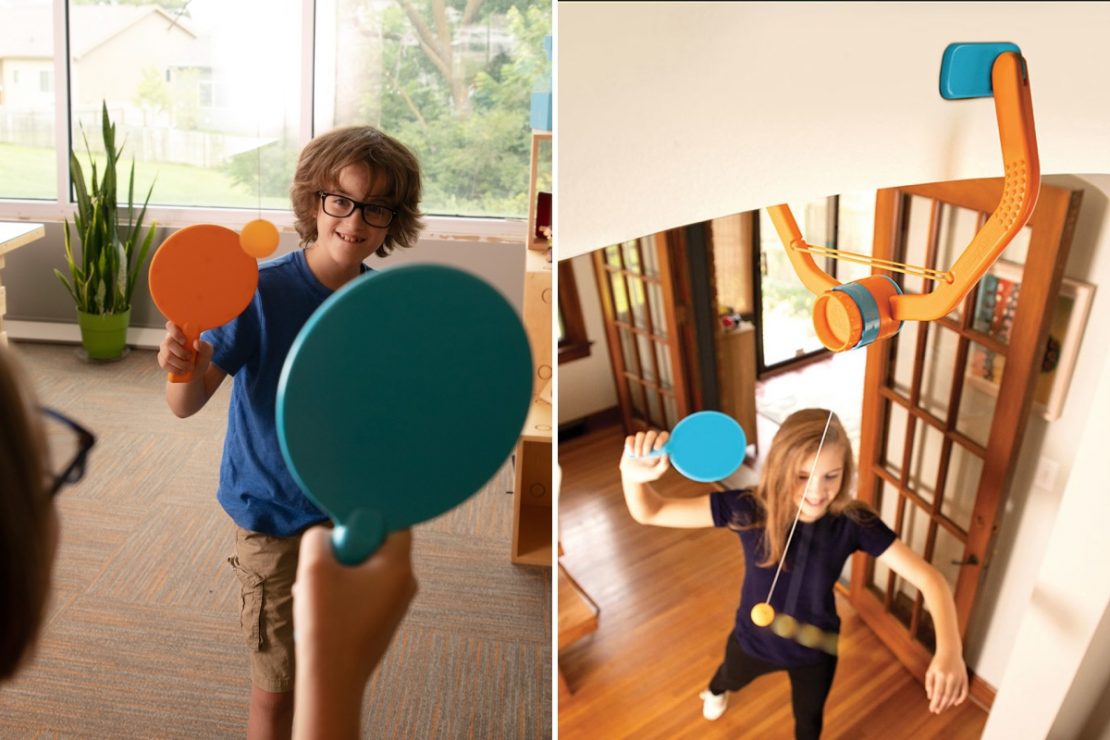 $24.99
Mount to any doorway and let the fun and energy burning begin!
---
Klutz Craft Kits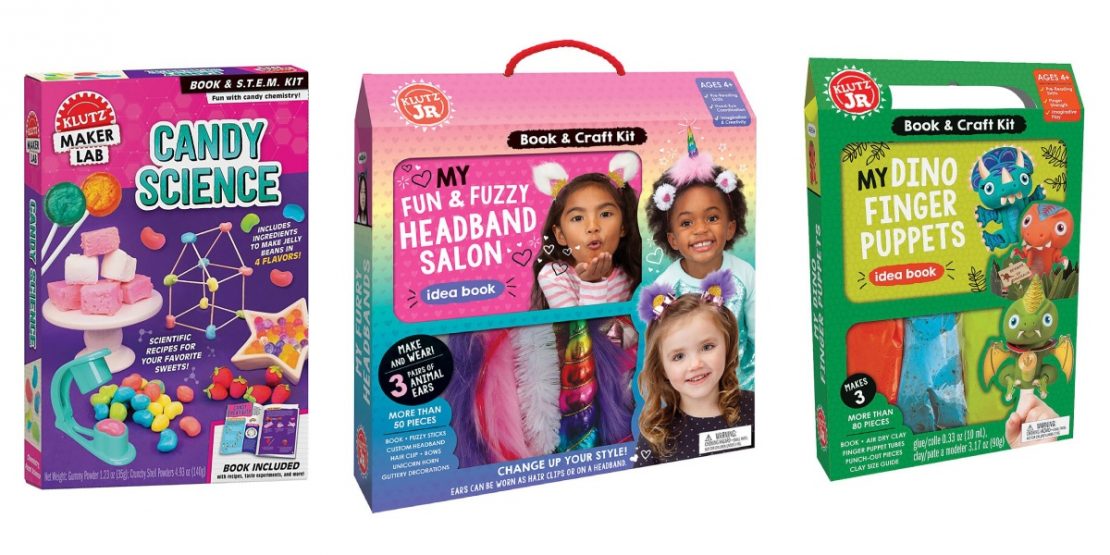 $16.99 - $24.99
All you need to spend an afternoon creating! Shown here:
Candy Science $24.99
8 yrs & up
My Fun & Fuzzy Headband Salon $19.99
4 yrs & up
My Dino Finger Puppets $16.99
4 yrs & up
---
SmartMax Animals
1 yrs & up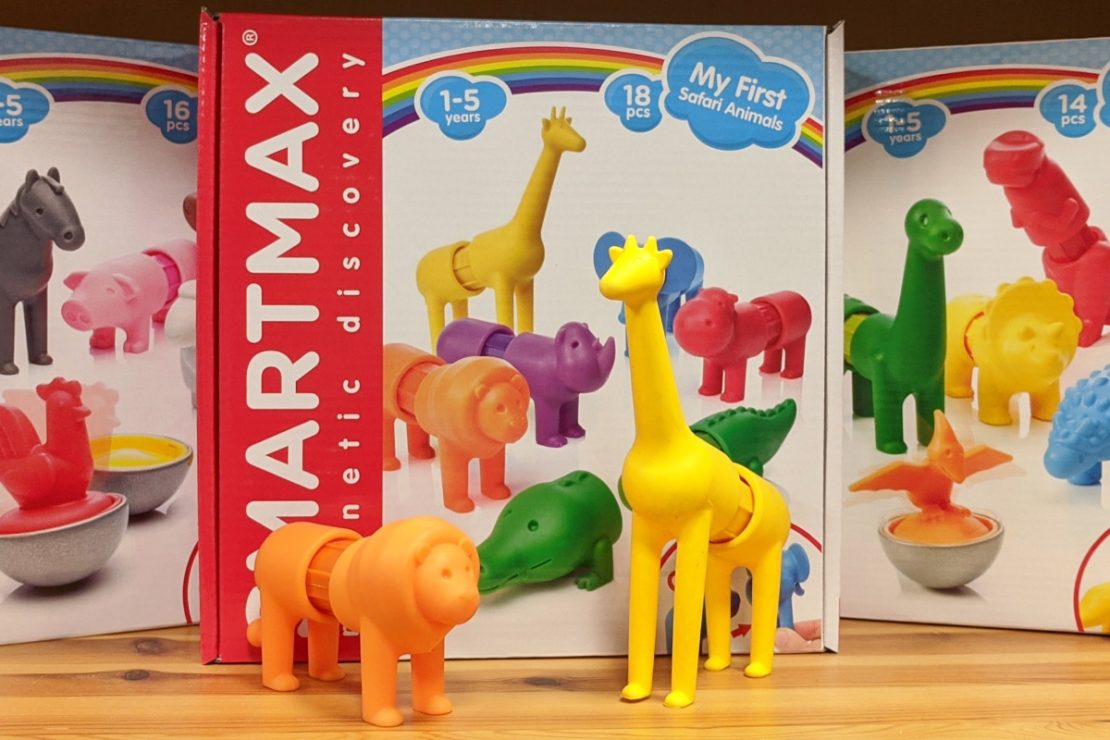 $24.99
Magnetic mix and match creatures. Available in Safari Animals, Farm Animals, and Dinosaurs!
---
Hey Clay
3 yrs & up (best for over 5 yrs)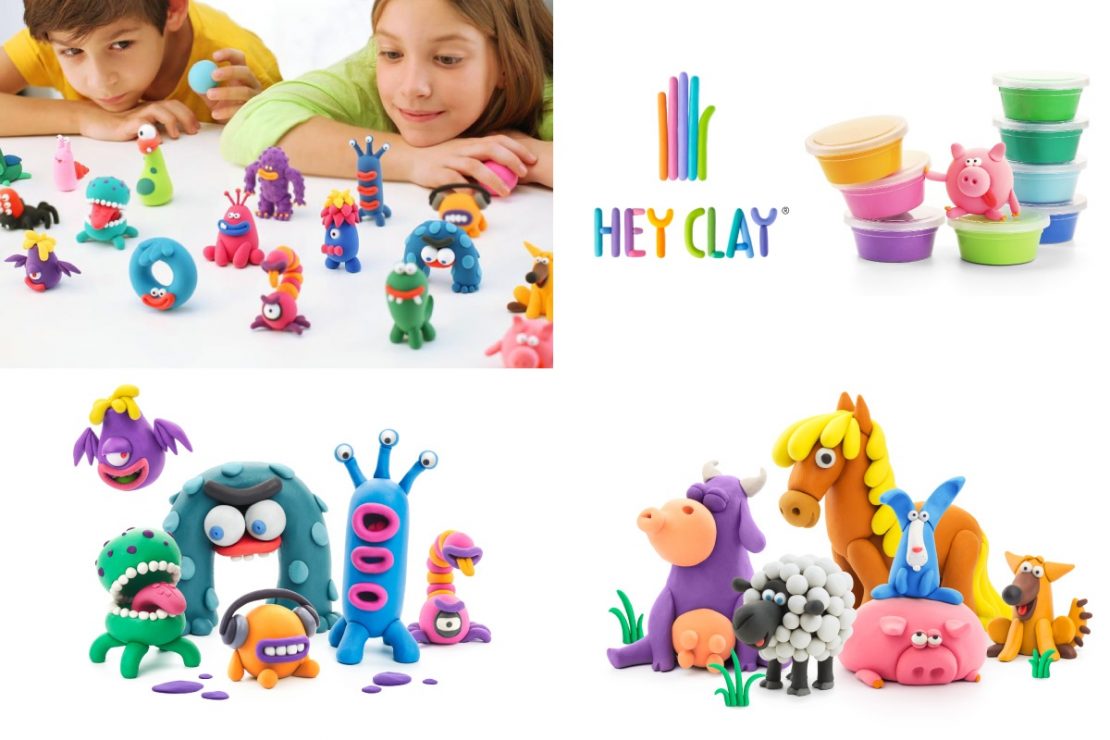 $19.99
Model and mold your own creations, or follow the instructions on the free app. Before you know it, you'll be a clay artist! Each set comes with 18 tubs of air-drying modeling clay.
Available in Animals or Aliens.
---
Twister Track Micro Racer
3 yrs & up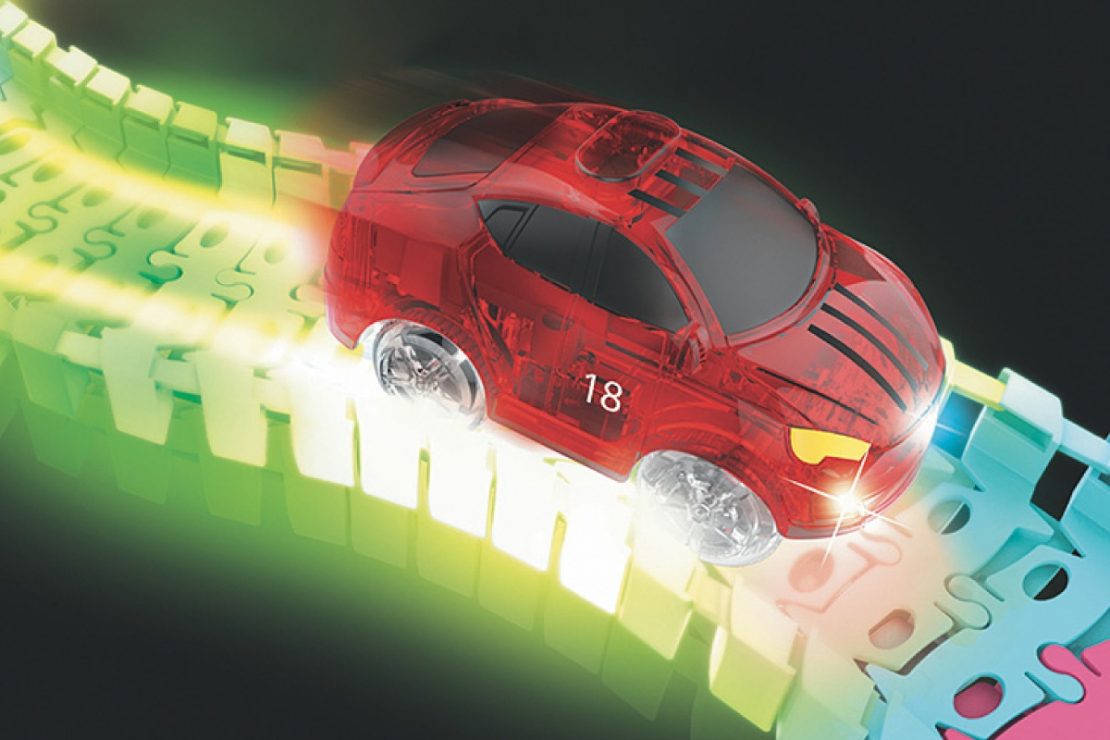 $17.99
Turn off the lights and race through the dark! The rechargeable race car makes the tracks glow as it goes.
Set contains 11 feet of micro sized twister tracks (276 pieces) & one light up racer
---
BeginAgain Shutter Camera
2 yrs & up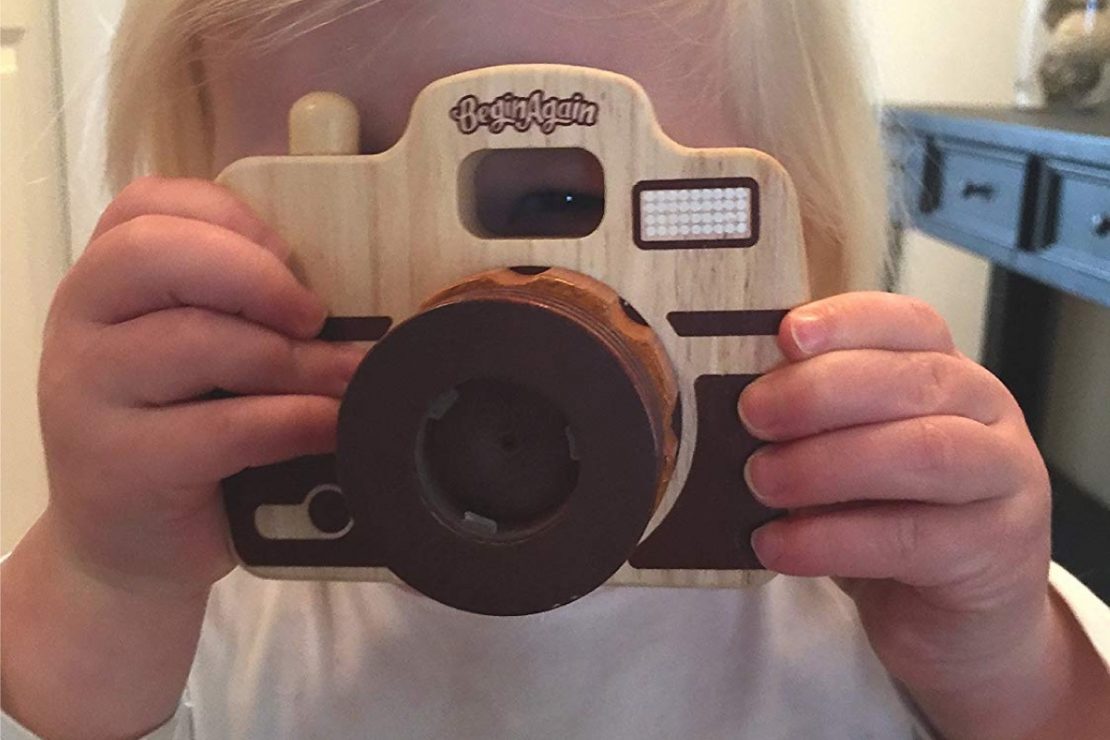 $9.99
Vintage-inspired wooden camera captures little imaginations. And they capture pretend photos!
---
Toyroyal Love Of Mom Series
Newborns & up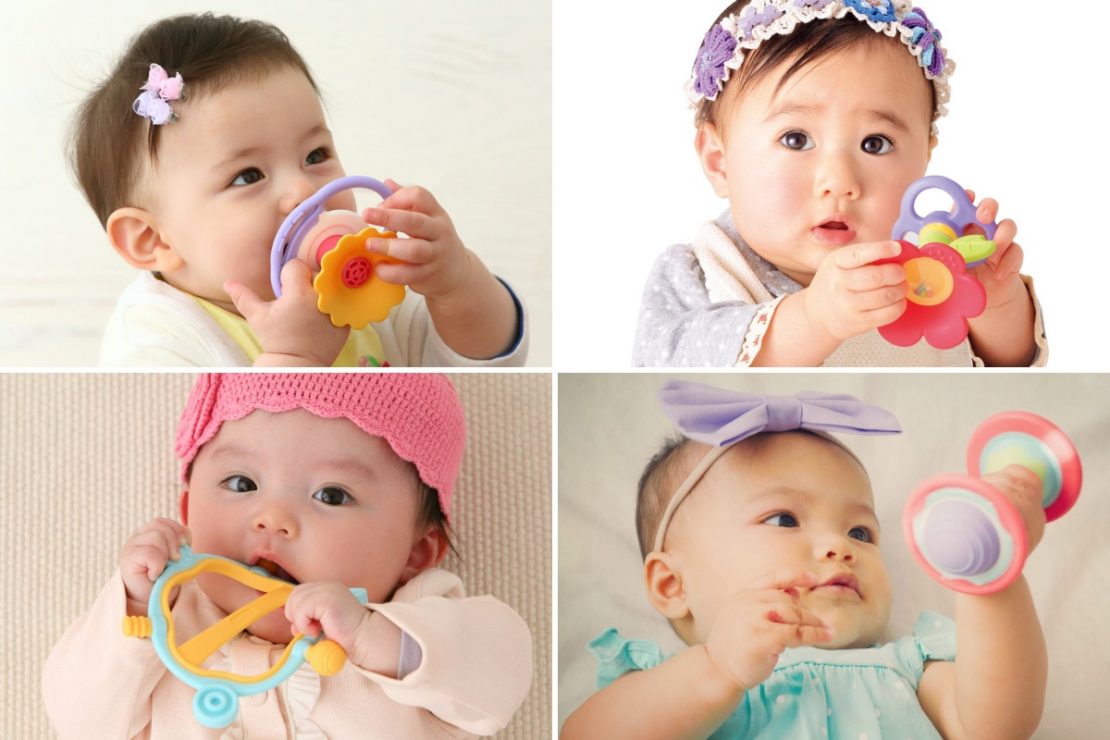 $9.99 - $14.99
Whistles, rattles, nubby teething textures... Discover these delightful baby toys from Japan.
Visit our product page for more details!
Toyroyal Baby Toys