Tis the Season for Joyful Noises
Published Tuesday, December 11, 2018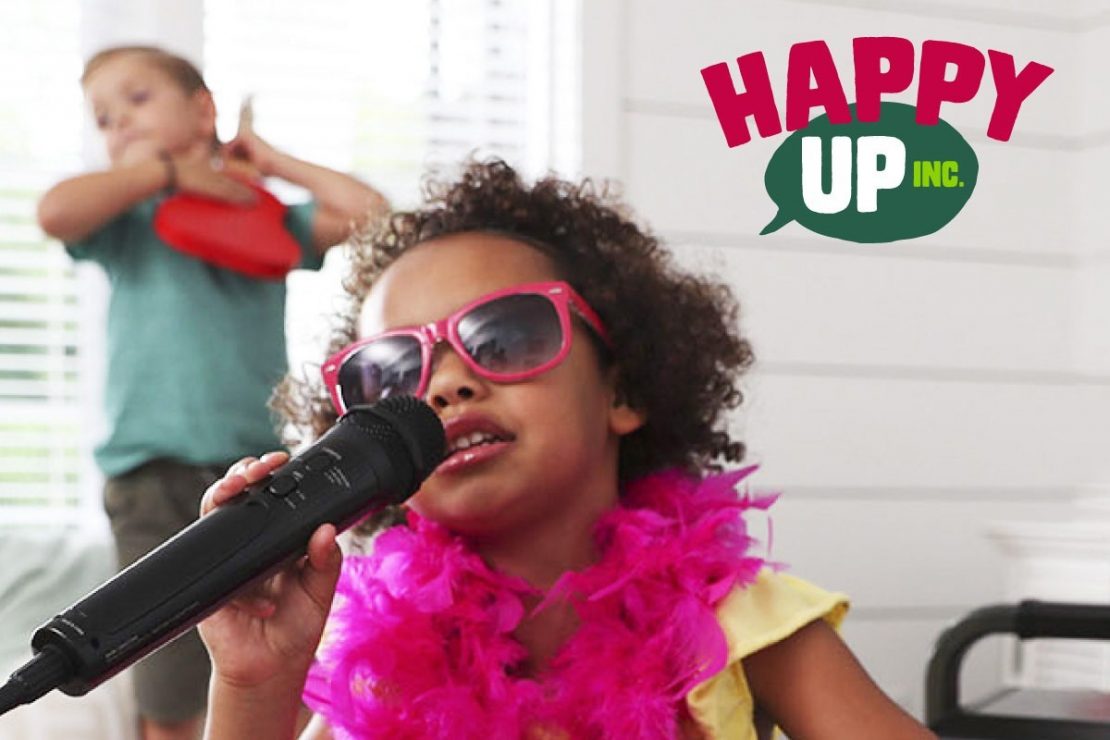 Make Music and Sing Your Heart Out!
Music is good for the soul. It's a language that we all understand. And there is nothing more delightful than seeing a kiddo embrace the challenge of learning how to play an instrument. Or lifting their small voice to sing with mighty gusto. Read on for some of our favorite items to get the whole family in on the act!

---
A note about our selection of instruments:
Here at Happy Up, we are dedicated to inspiring and encouraging creativity in grown-ups and kids alike. And we know several ... ummm ... opinionated musicians. So our selection of musical items is extremely carefully curated. No dinky toy instruments that won't hold their tuning. Or are so hard to play that kids get discouraged and don't want to try anymore. Nope. These are high quality and expertly crafted items.
In other words, Instrument Snob Approved.
---
Guitar Heroes Get Started Young
Loog Guitars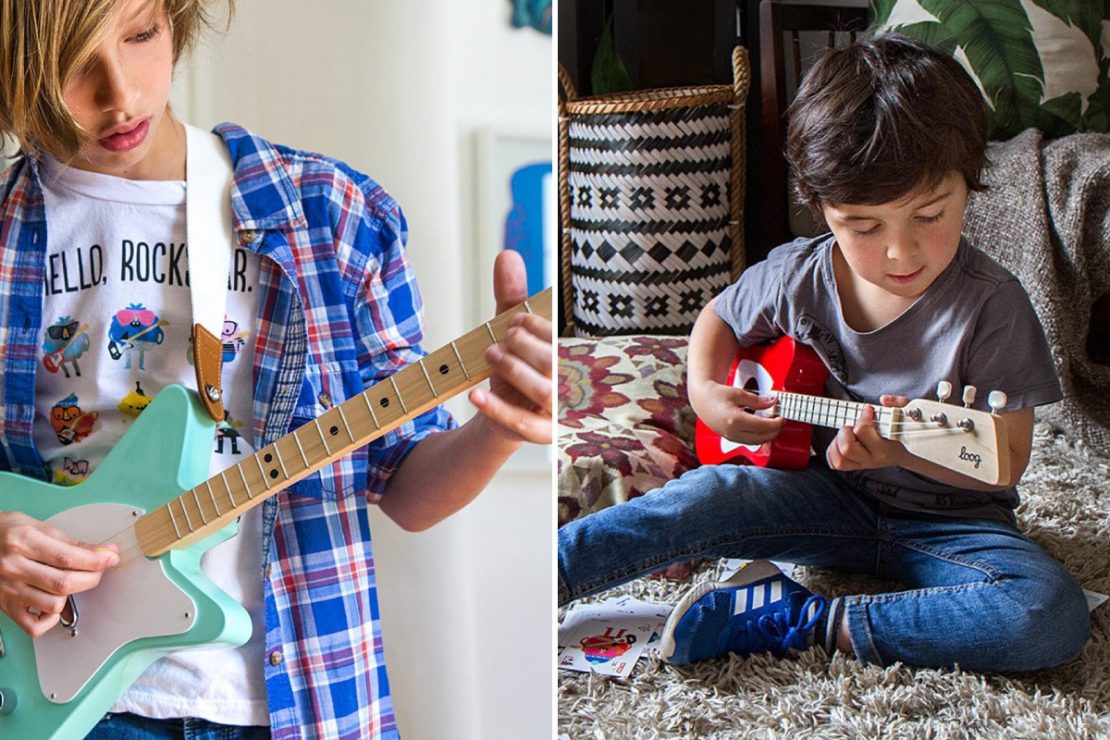 Teaching children to play guitar, completely re-imagined! With only three strings, the neck size fits a child's hands perfectly. And the chords and techniques they learn on a Loog transfer directly to a six-string when they're ready to graduate.
Acoustic Mini - for ages 3 and up
Electric Pro - for ages 8 and up
Loog Guitars
---
Strum Something Beautiful
Amahi Ukuleles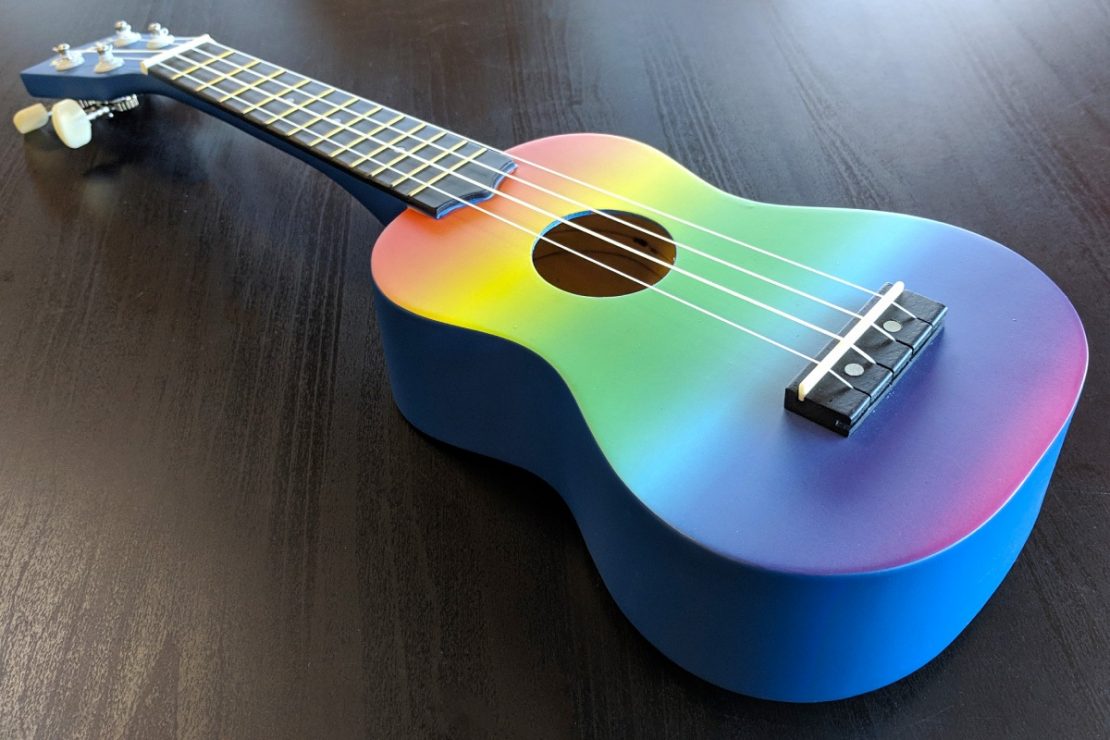 These aren't toys, they're quality instruments with loads of personality! Made in Ohio, Amahi Ukuleles are a brilliant gift for beginners and accomplished musicians alike.
Amahi Ukuleles
---
Rock Out with a Flexible Piano and Drum
Rock and Roll It SpecDrum and Rainbow Piano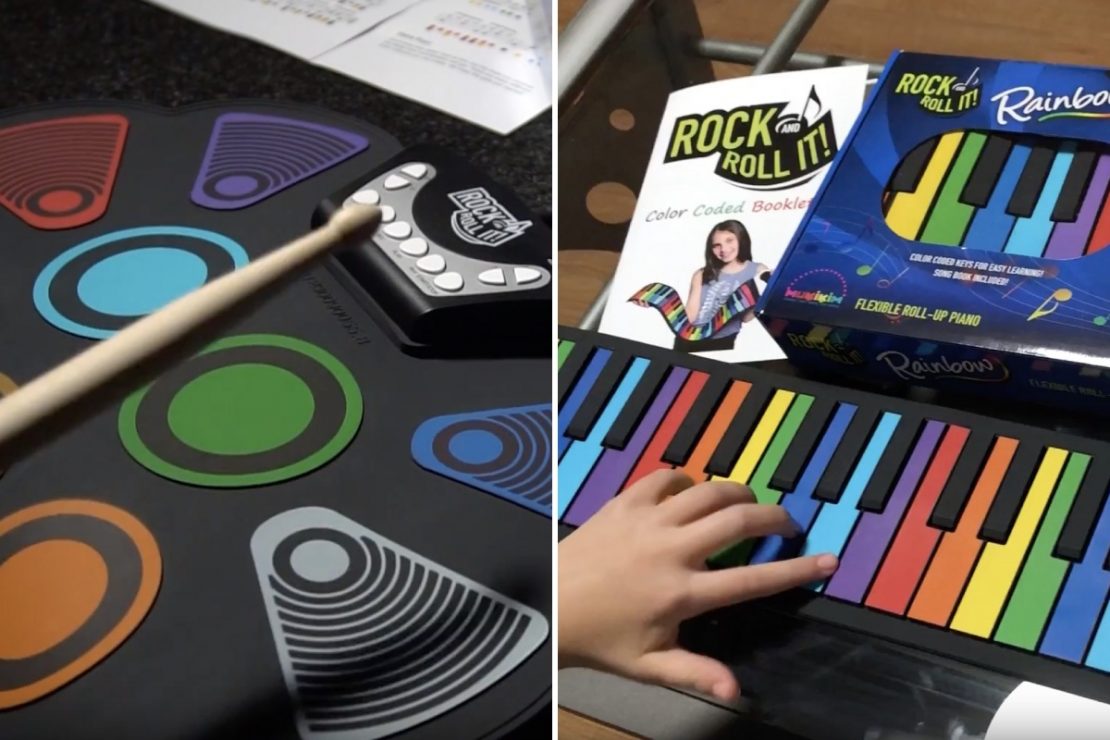 Rock and Roll It musical gear is flexible, so you can roll it up and stash it away. Color coded keys and drum pads will have youngsters playing confidently right away.
Rock and Roll It Instruments
---
Singing Machines - Creating Joy Through Music!
Classic Groove Cube Mini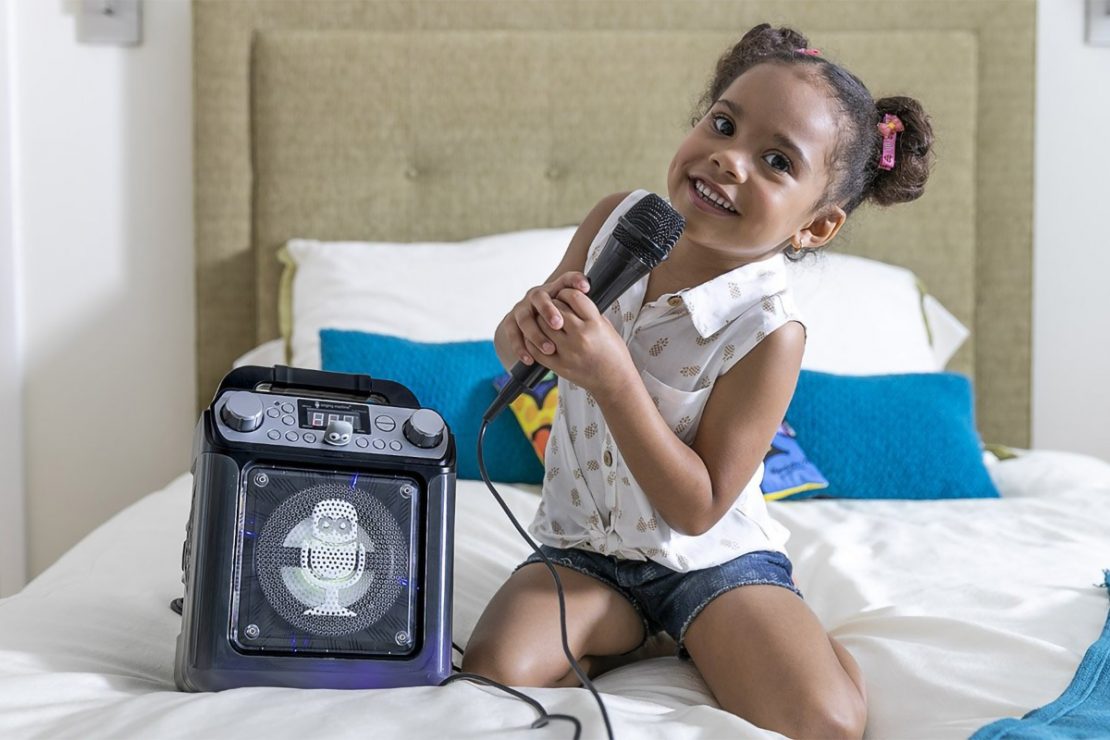 Did someone say karaoke party? The Classic Groove Cube Mini is ready! With it's LED lightshow and ability to send lyrcs to your TV, this is a gift for the whole family.
Classic Groove Cube Mini
---
Child-friendly Karaoke
Kid's Pedestal Singing Machine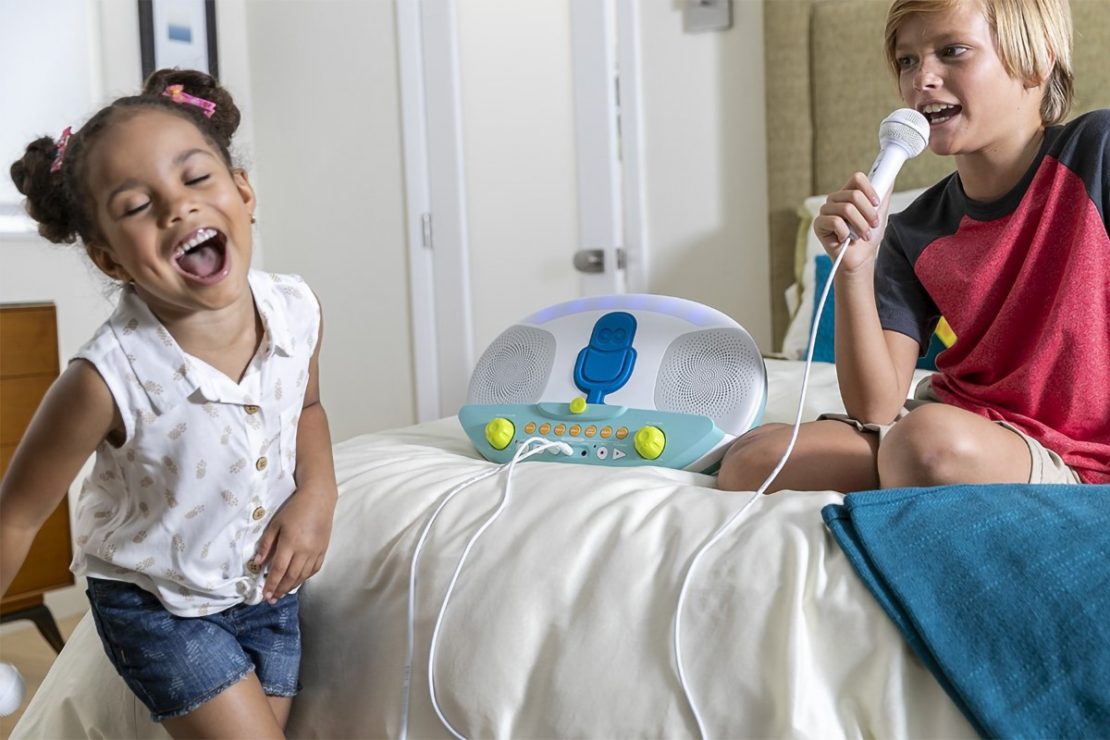 Let's get the gang together and put on a show! With two microphones, your little stars can share the spotlight.
Kid's Pedestal Singing Machine
The Groove Cube Mini and Kid's Pedestal Singing Machine will be back in stock soon!
---
Instant Rock Star
Sing-Along Pro Bluetooth Microphone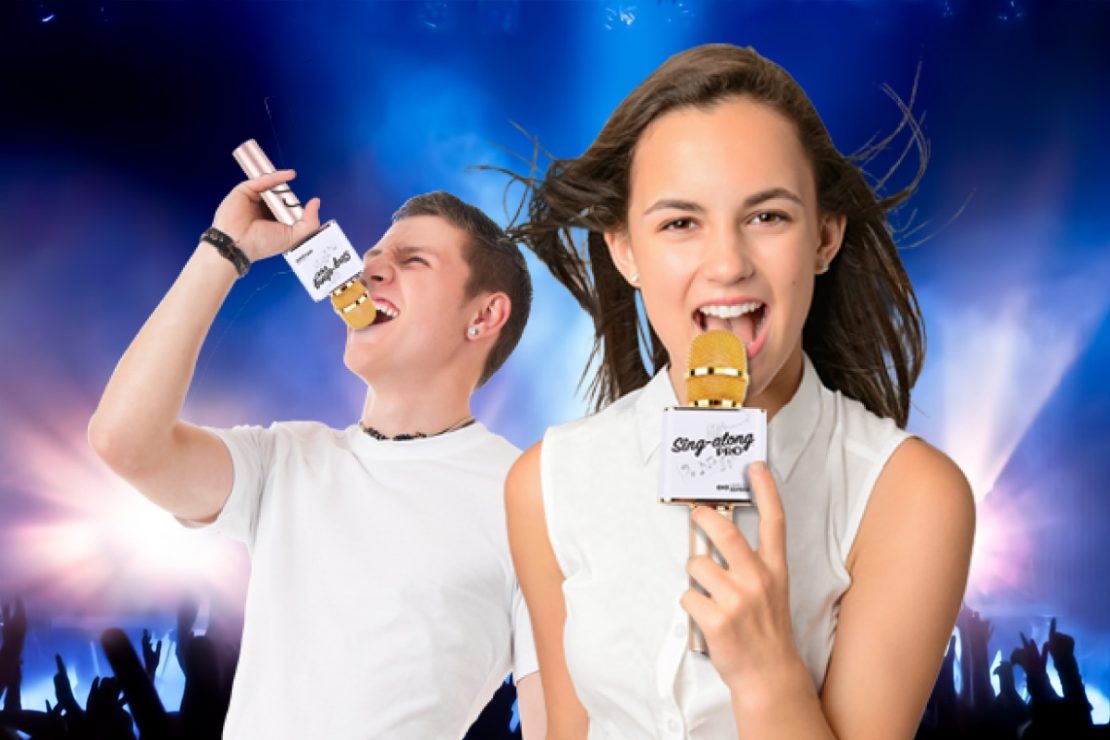 Pair your device to the mic and sing out strong! Party2Go set also available.
Sing-Along Pro