2019 New Years Games for Groups
Jabuka
2 - 8 players, 8 yrs & up
Jabuka Games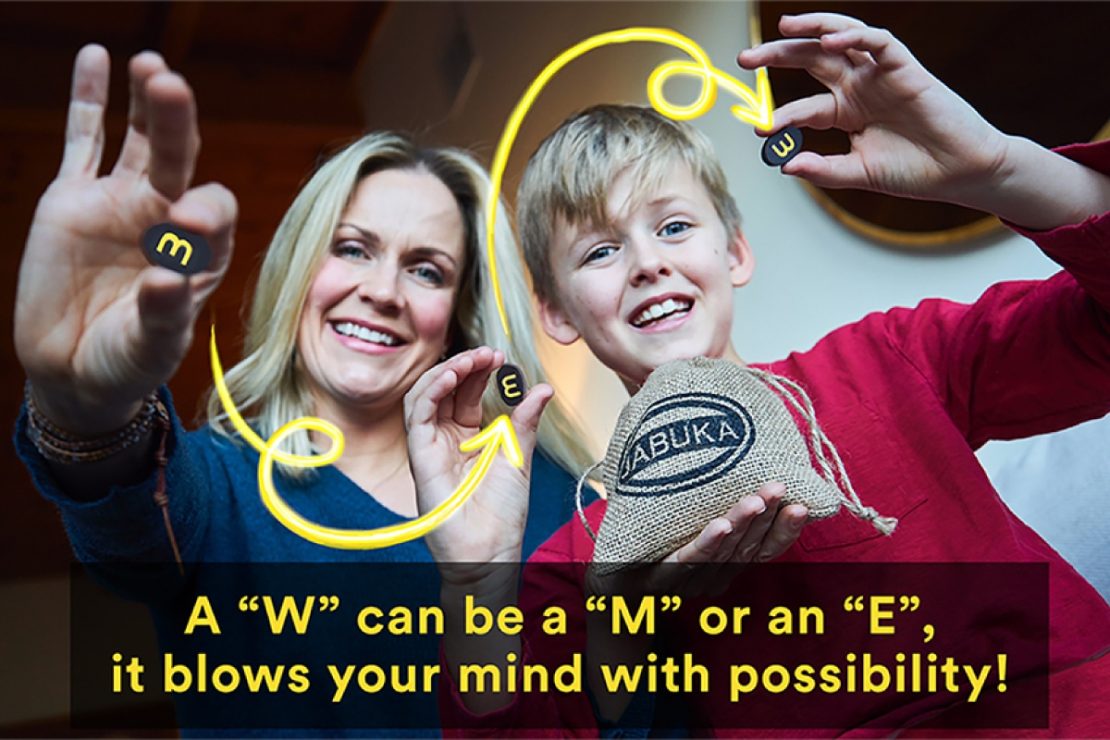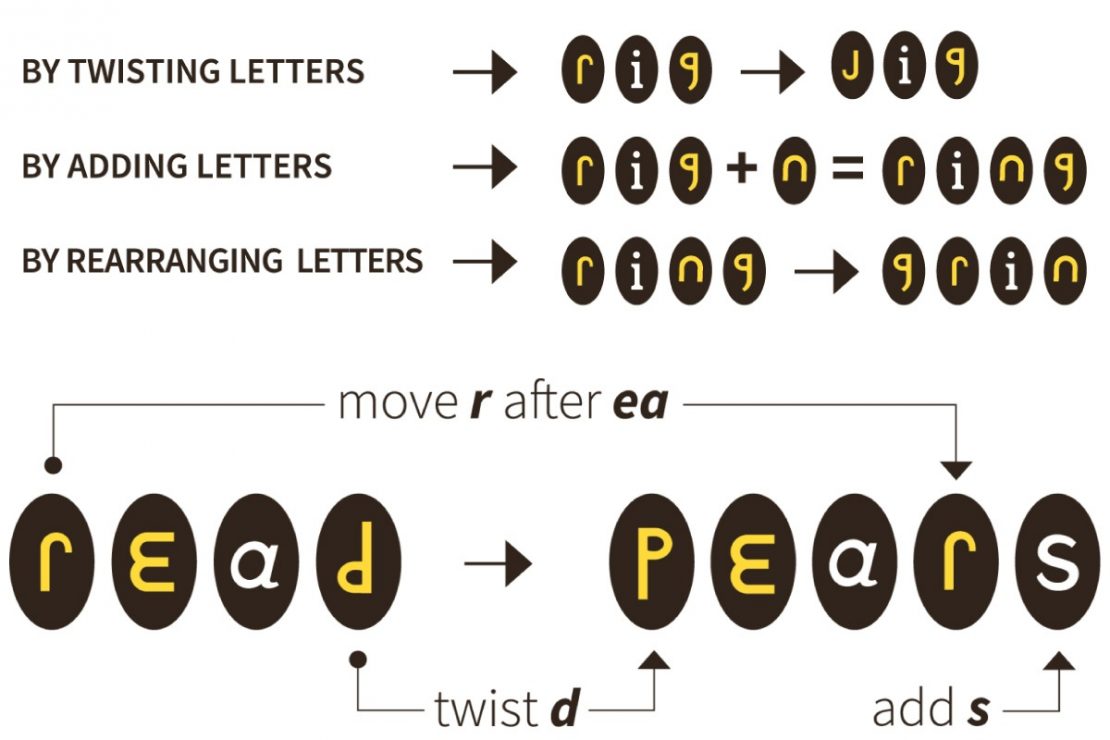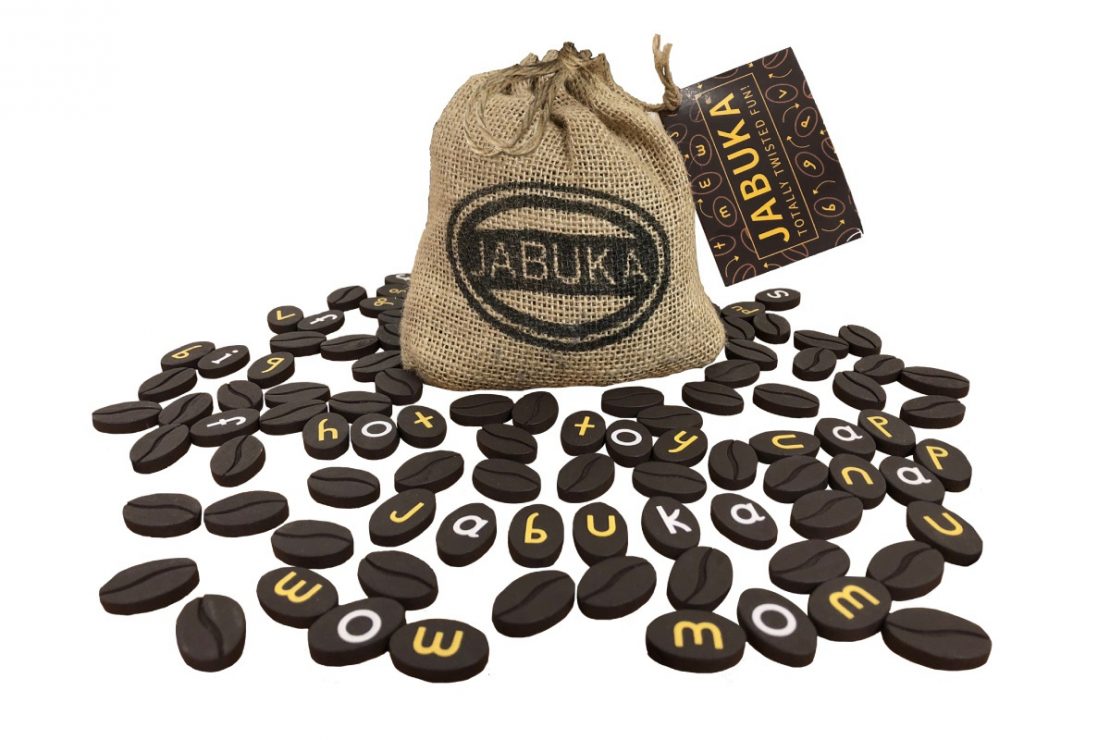 It's a word game that challenges your perceptions! The coffee bean shaped letters can be twisted, turned and re-arranged to create entirely new words and score big. It's fast playing and relies on looking at words in a totally new way… Big vocabulary not required!
Sushi Go Party
2 - 8 players, 8 yrs & up
Gamewright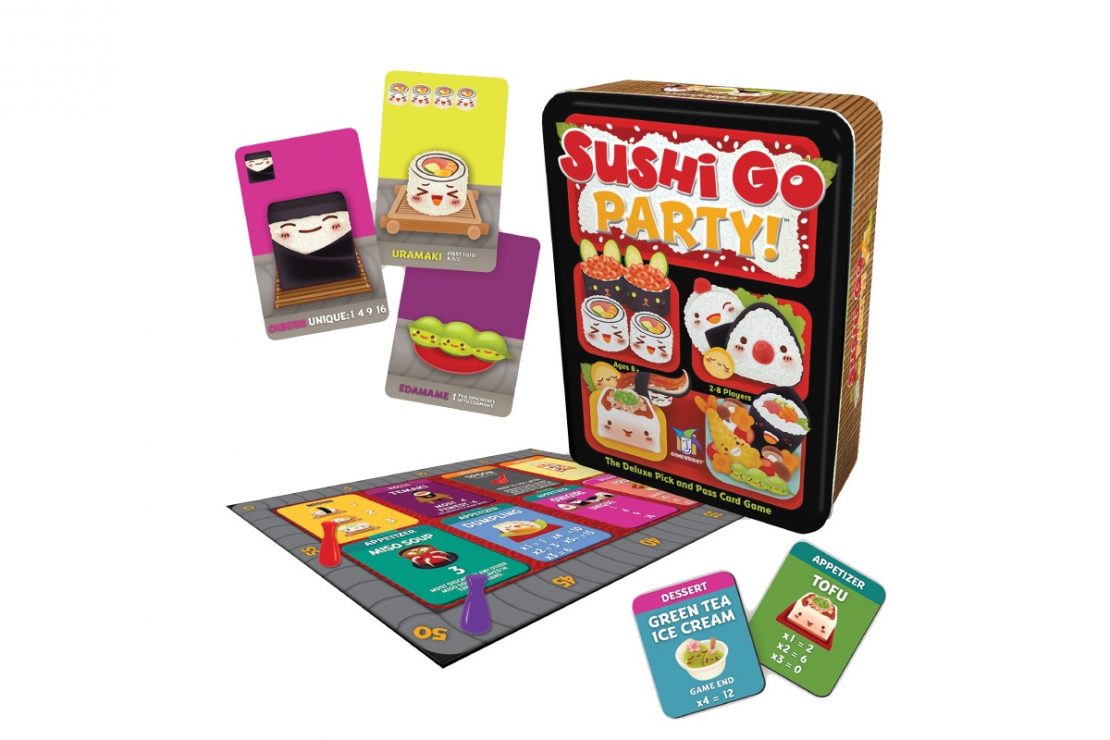 We love the original Sushi Go game! Bringing this expanded version to your party table is a sure winner! Earn points by collecting winning sushi combos. Or customize the game by choosing from an a al carte menu of more than 20 delicacies!
Word-A-Round 2
2 or more players, 10 yrs & up
ThinkFun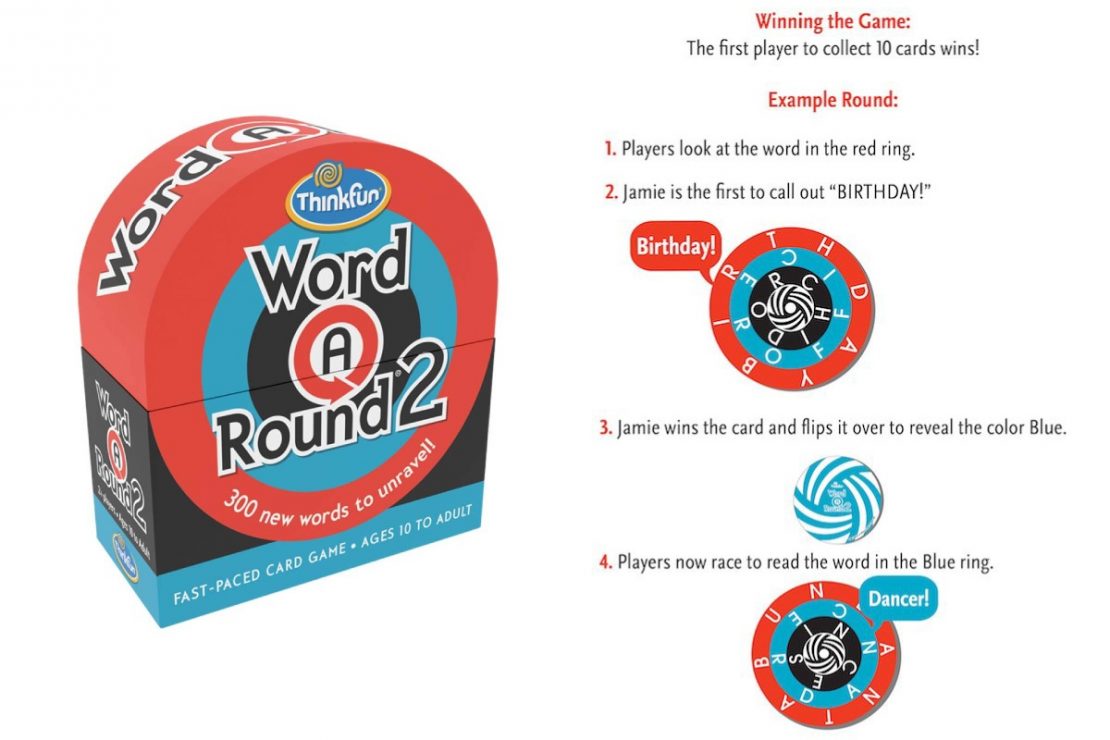 It's a topsy-turvey wordy game… And a sequel! Can you be the first to read the word* and claim the point? The race is on! Play Word A Round 2 on it's own or add it to your original Word A Round game.
*red ring: whiskers; blue ring: goggles; black ring: assist
See how to play in this video for the original Word-A-Round:
Anomia
For 3 - 6 players, ages 10 and up
Anomia Press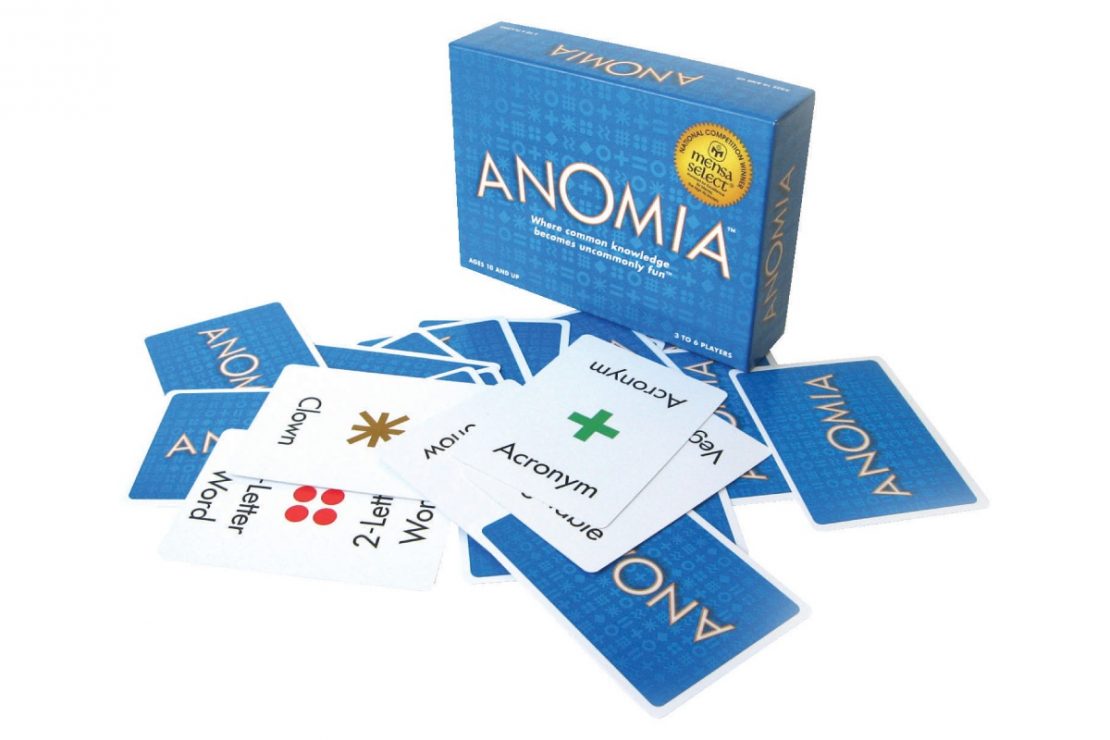 Take turns flipping cards, until you and an opponent have a symbol match. Quick as you can think of a word that fits the category on the opponent's card, and say it before they can get out a word that matches the category on yours. A super fun game… As long as you can think fast enough!
Wing It
4 - 7 players, 12 yrs & up
Flying Leap Games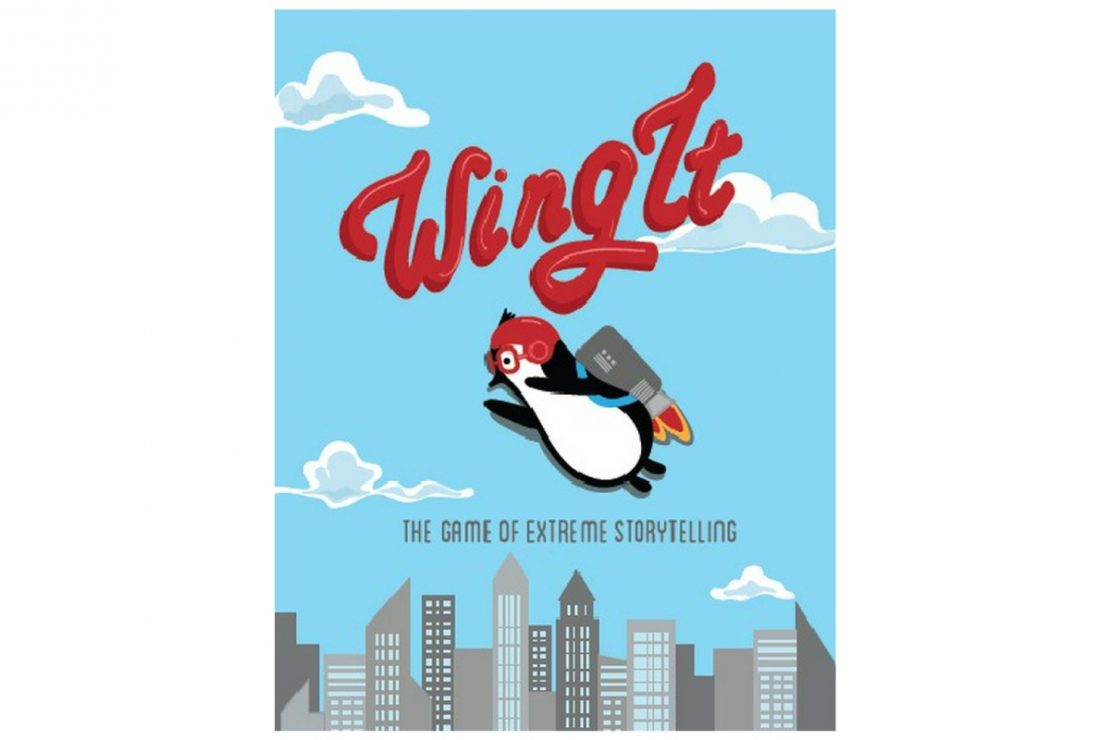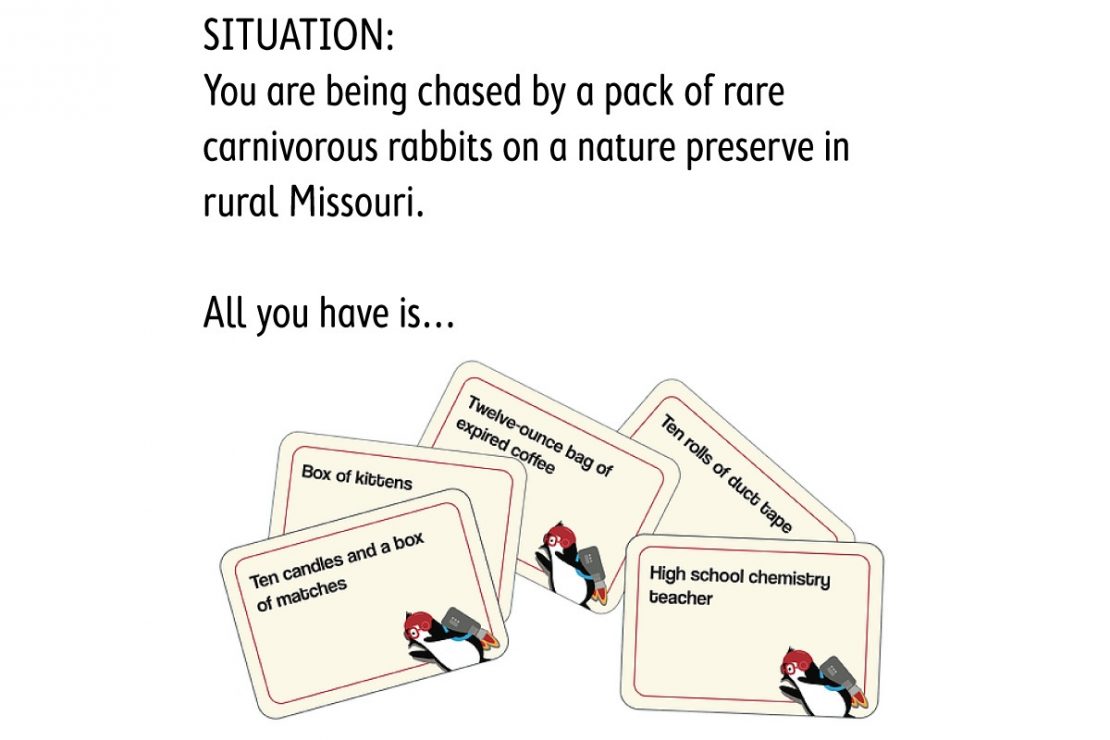 A game of extreme storytelling! Pit your imagination against the other players as you dream up unlikely ways to overcome strange challenges. Each round has the players facing the same situation, but with different objects and resources. Hilarity is sure to follow!