American Ninja Warrior Gear
Ninja Qualities: Strength, Agility, Grit
Who wants to train and play like a Ninja?
We do! The TV show American Ninja Warrior on NBC is a family favorite-- beyond showing what hard work can do, it also shows how to handle adversity. How to stumble and recover. How to fail and come back to try again. How to strive to win and still cheer for your competition. It's a bucket of good feels with a hefty dose of "oh sure, I could do that if I got off the couch…"
So what are you waiting for? Get off that couch!
Slackers/B4Adventure has partnered with NBC to produce a line of branded American Ninja Warrior training gear. And just like Slacker's original NinjaLines, they're made from tough stuff and are as challenging as you want them to be.
Ninjas Swing With Ease
American Ninja Warrior 34" NinjaLine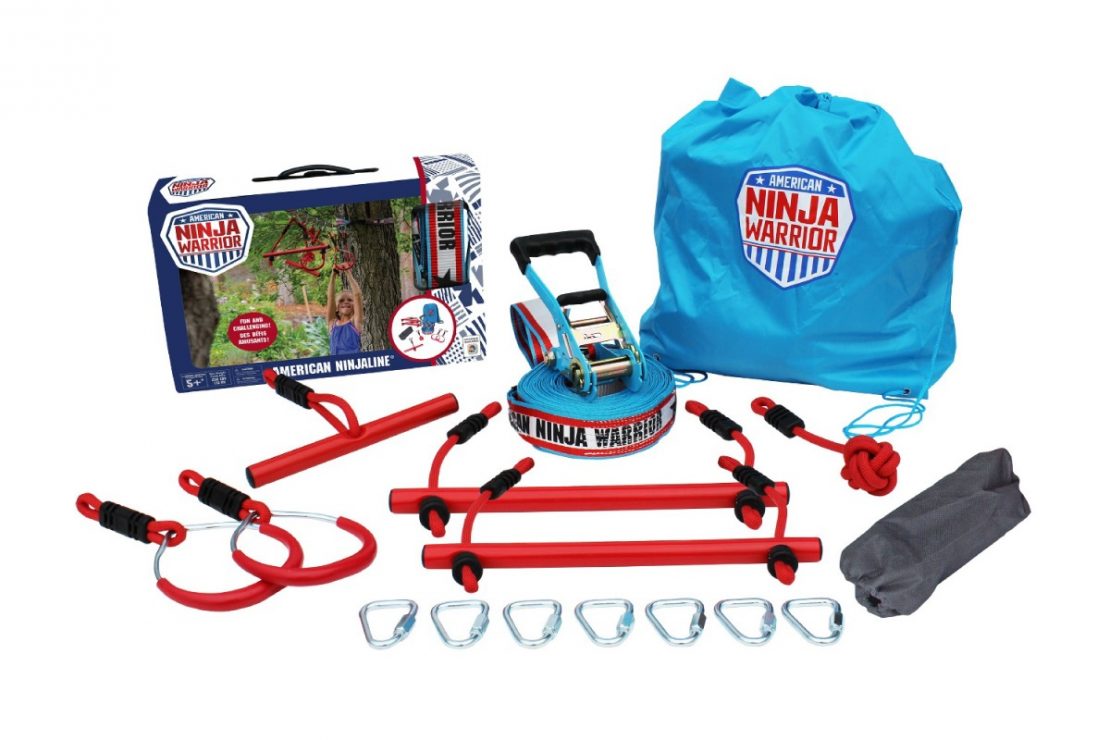 It's 34 feet of free-swinging, grasping, exhilarating challenges! This set comes with two rings, one t-bar, two trapeze bars, and one knot grip. Trapeze bars can be hung using one or two points.
Want to increase the difficulty? Place the obstacles further apart or use fewer of them!
Hang the NinjaLine between two sturdy trees or posts, up to 34 feet apart. Maximum weight limit = 250 lbs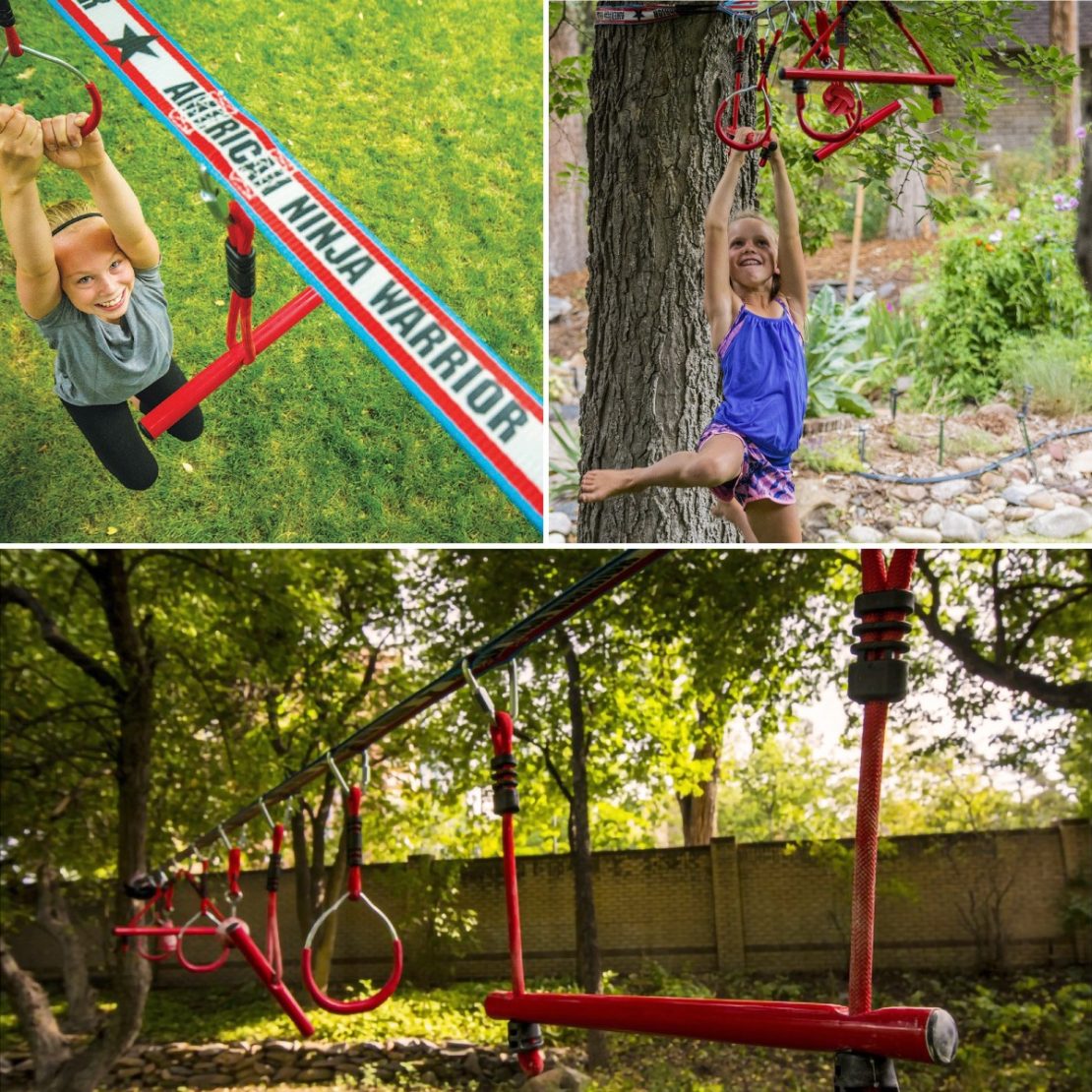 ---
Slackers NinjaLine Pro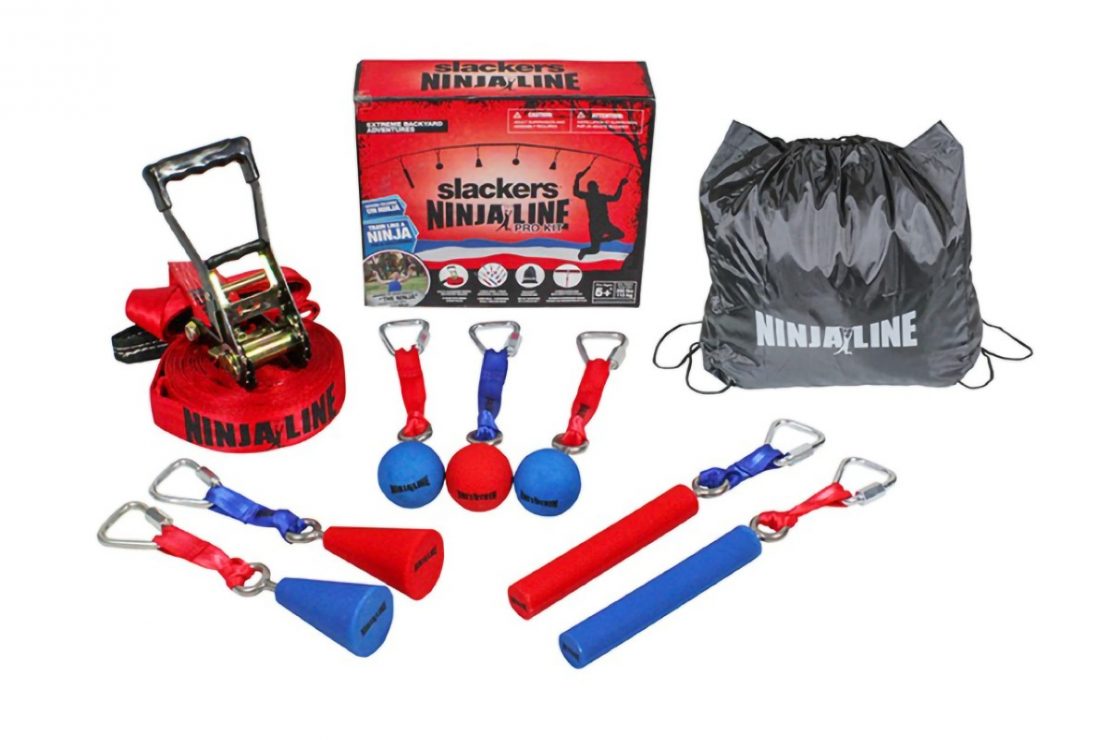 The NinjaLine Pro comes with seven grip-challenging obstacles. The cones, balls, and rods are small enough young Ninjas can hang on to them. Don't let that fool you-- Adults will find them tough to master!
Hang between two sturdy trees or posts, up to 36 feet apart. Maximum weight limit = 250lbs
Watch the video here:
Ninjas Climb, Too!
Add one of these climbing obstacles to your NinjaLine for a different type of challenge. They can also be hung from a tree branch. All can hold up to 250 lbs.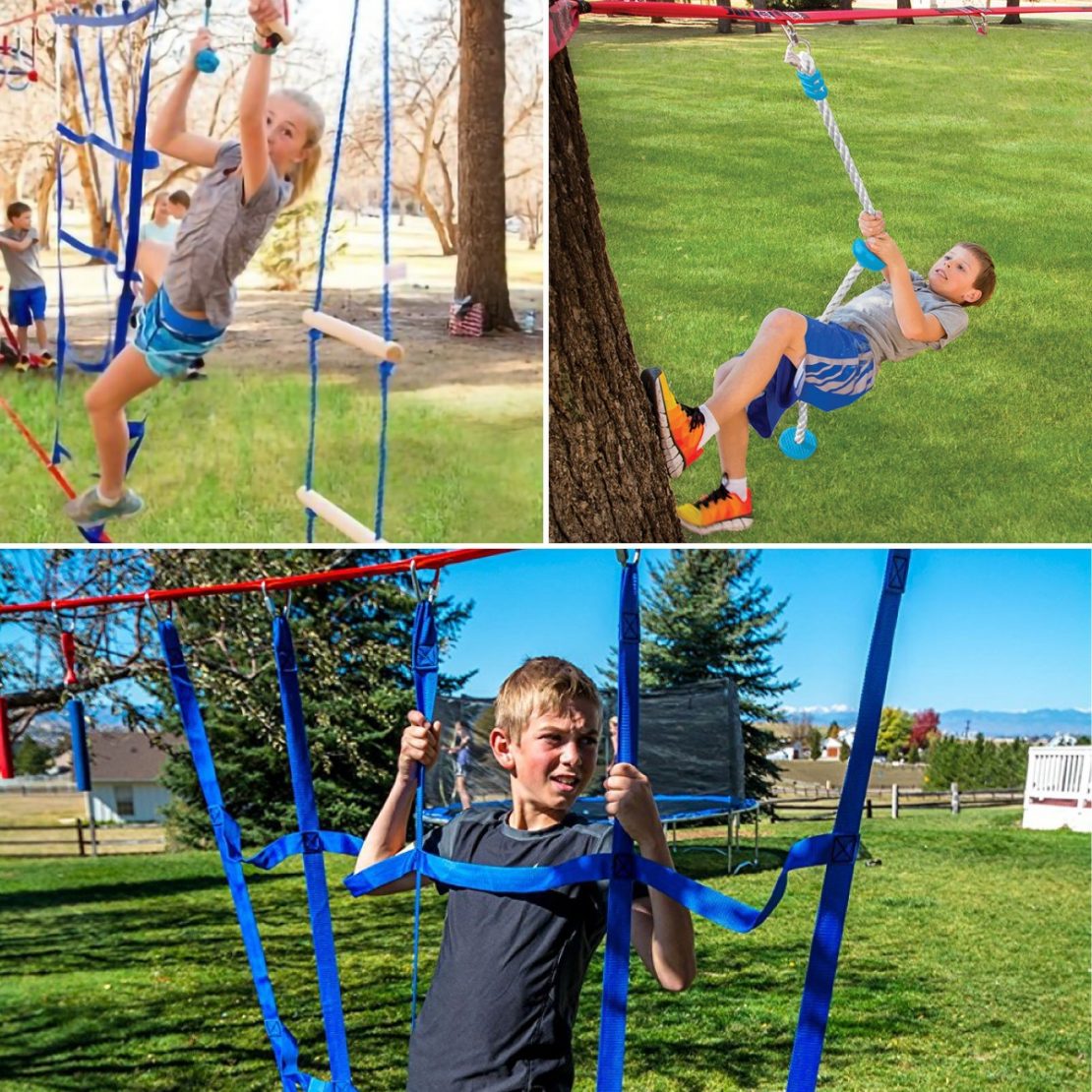 Ninja Ladder
It hangs from one anchor point, so it's a twisting and turning challenge! The Ninja Ladder is an 8' long rope ladder with solid wood rungs.
Ninja Climbing Rope
This one can be a little tricky! Hang it from a tree branch or NinjaLine, and get climbing. It has three hand/foot holds and is 6' long.
Ninja Net
6' x 6' of webbing strap grid that you can climb or traverse. Attach it to any NinjaLine. It includes an anchor strap at the bottom for added stability. Remove it for free-swinging craziness!
Race for the Finish
American Ninja Warrior Obstacle Race Set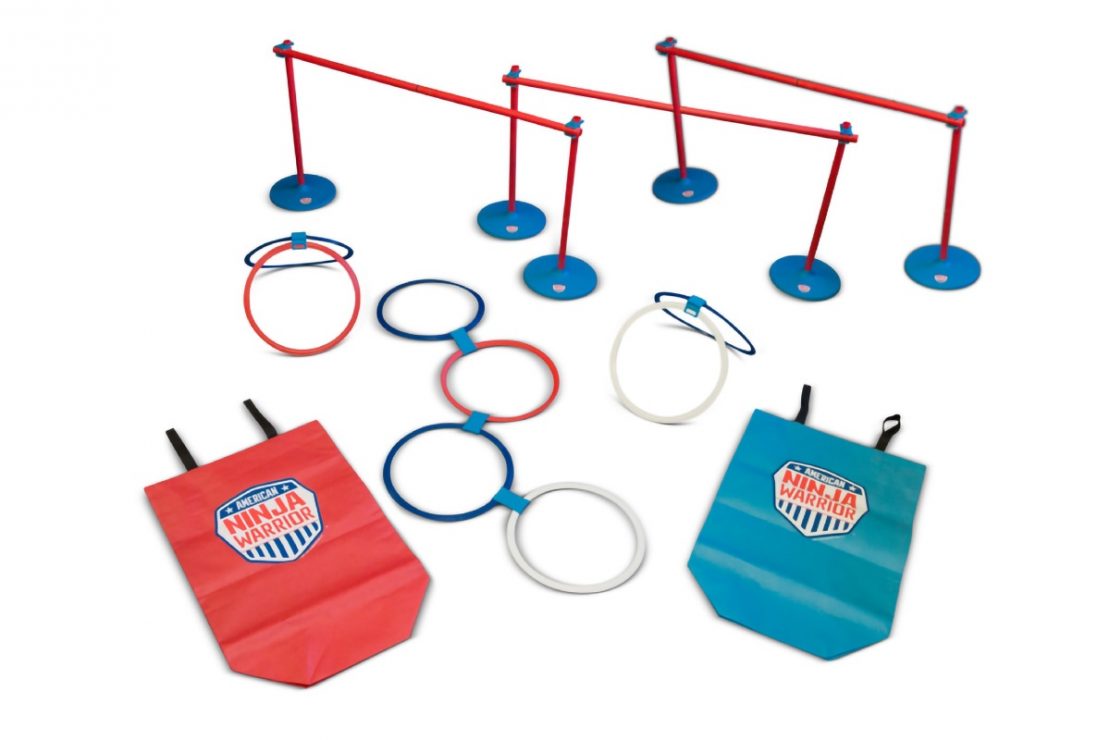 Go head to head or race for the best time! You get eight rings for fancy footwork, two hop sacks for racing, and hurdles that can be adapted to different heights. Safe for indoor use, too.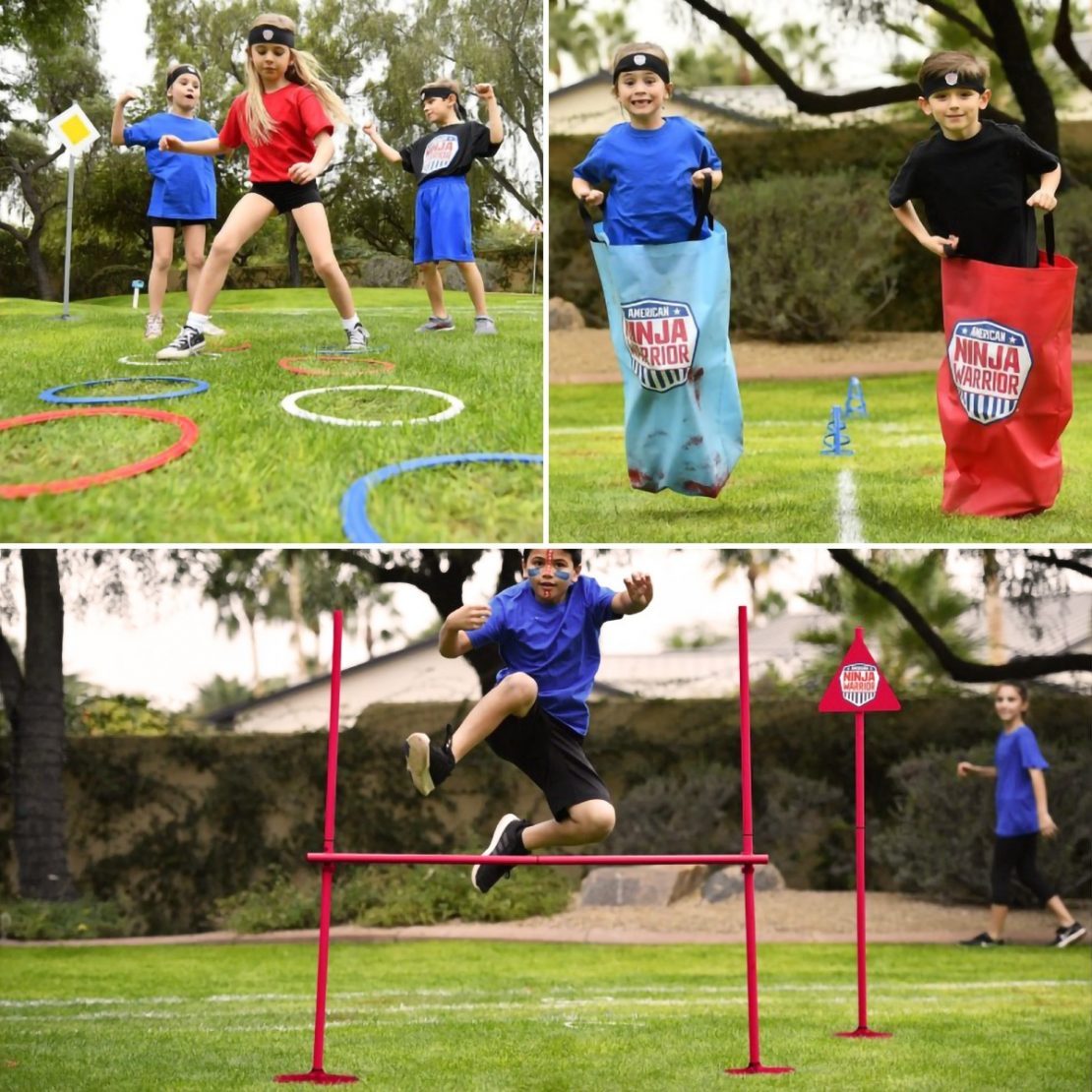 Rally the crowd!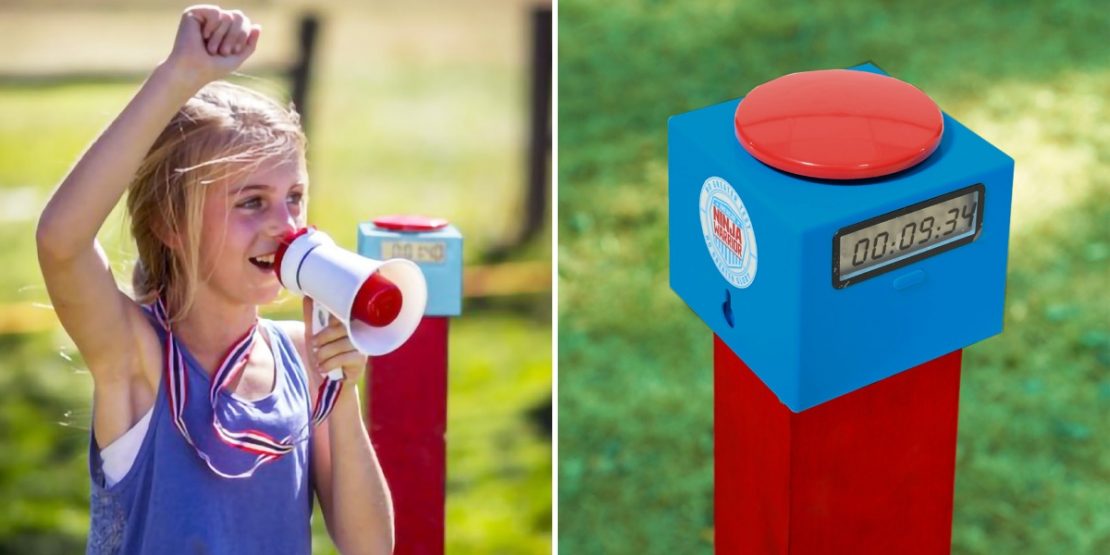 Megaphone/Siren
Call the action or cheer on the competitors. It has two functions: Megaphone and Siren mode, both with adjustable volume.
Timer/Buzzer
It's a competition... can you get the best time? Slap the button to stop the clock and hear the same buzzer as in the TV show. Requires 3 AA batteries, not included.