Artie 3000
WiFi Enabled Drawing Robot from Educational Insights
7 yrs & up
Artie is adorable and a truly unique method to teach children about coding and robotics. We've seen other robots that obey a series of commands to navigate through a maze or avoid obstacles. Artie has the same idea, with the intriguing addition of markers!
Where Coding Meets Creativity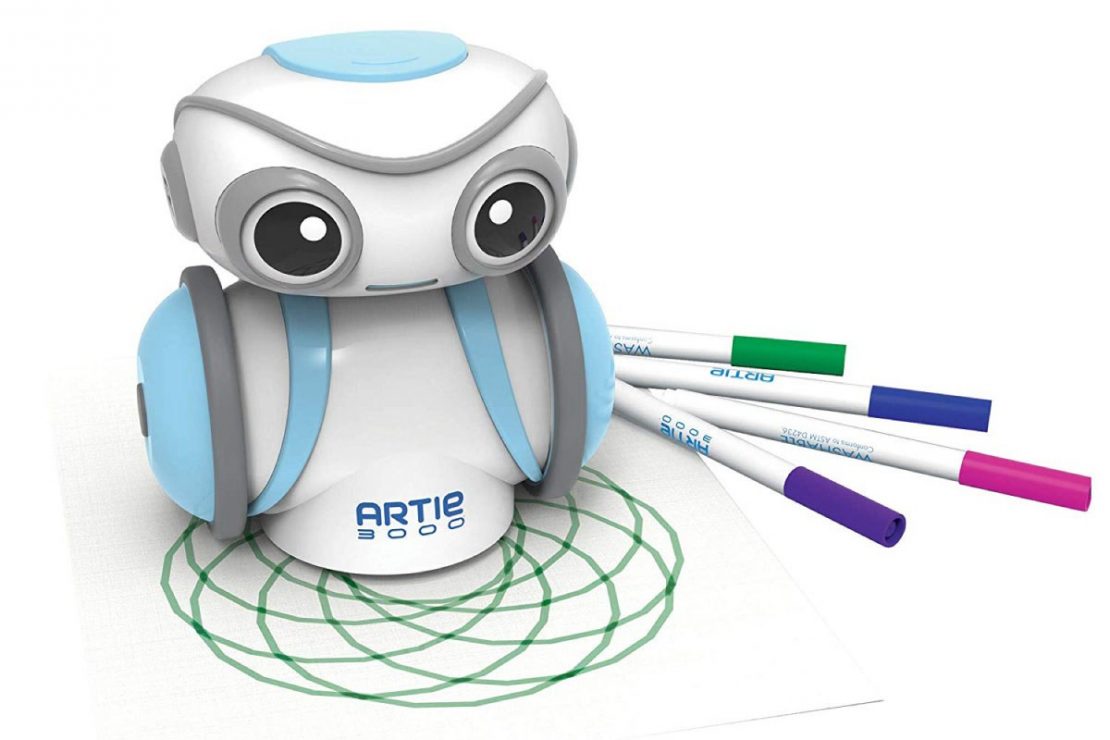 You plot the course, Artie turns it into a drawing. From simple rectangles to complex loopy doodles, Artie follows your commands, lifting and dropping the marker as it moves across the paper. When the program has been completed, you can really *see* the results of your code. It also comes with several pre-programmed designs like letters and numbers.
Once you're ready to branch out, Artie is also capable of being coded using Javascript, Blockly, and Python.
What's in the box?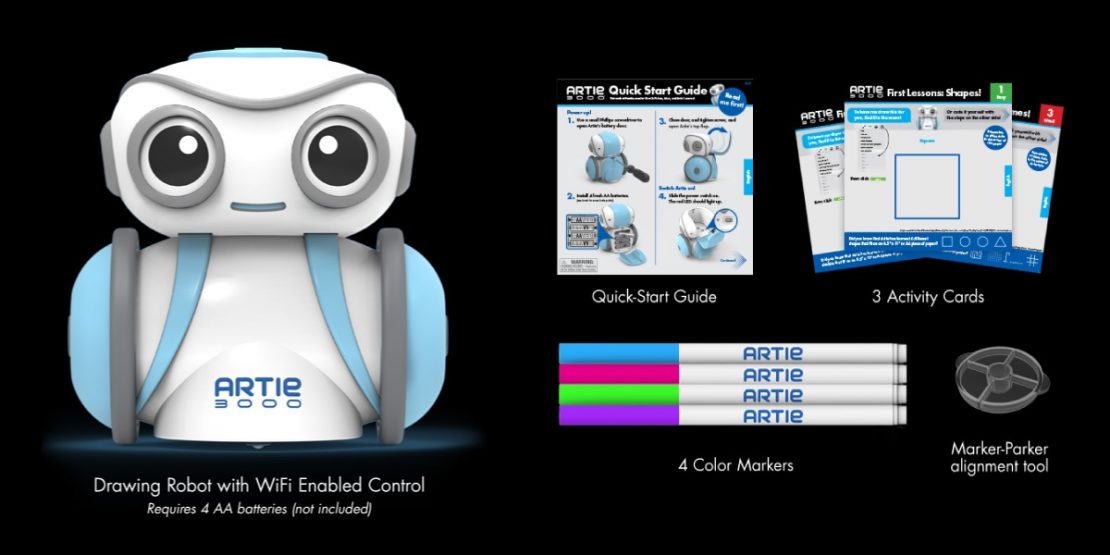 Artie, the quick-start guide, 3 activity cards, 4 color markers, and marker-parker alignment tool
You will need 4 AA batteries, not included as well as paper (8.5x11 or larger)
In cooperation with American Mensa, Artie 3000 was developed to foster critical thinking skills and truly embrace STEAM learning (Science, Technology, Engineering, Art, and Mathematics).