Banana Panda High Contrast Flash Cards

Banana Panda Flash Cards are designed with newborn's needs in mind. They feature simple graphics and shapes, patterns, and objects that will help stimulate baby's vision. The high contrast colors are perfect for the task. A baby's vision won't be fully developed until they're several months old.
Each set comes with a booklet from a child psychologist offering ways to use the cards with your baby. The booklet is also full of information about engaging your baby's brain!
See more about High Contrast Flash Cards in the video:
---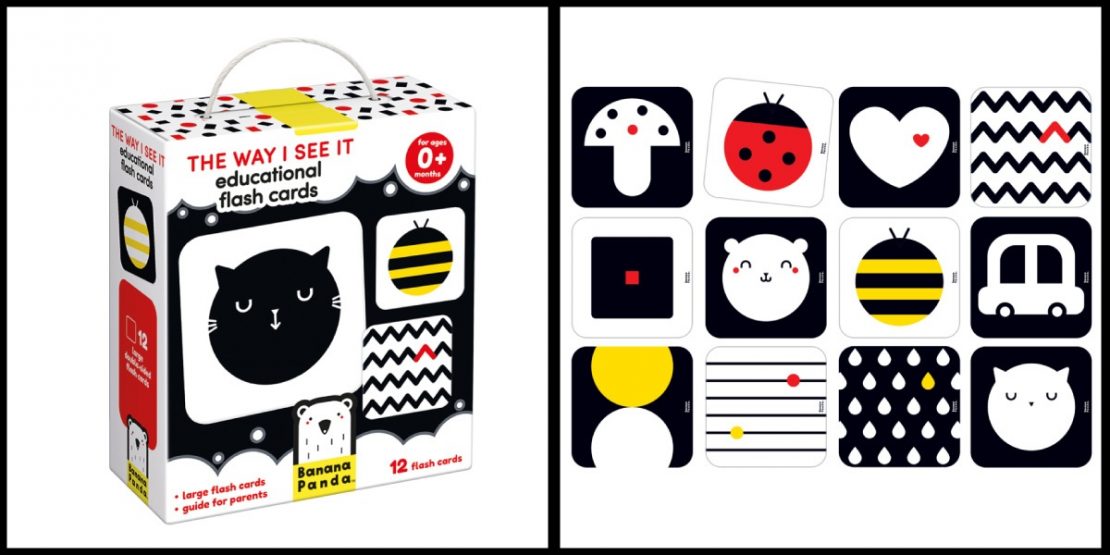 The Way I see It (newborns)
12 double-sided extra-large flash cards
---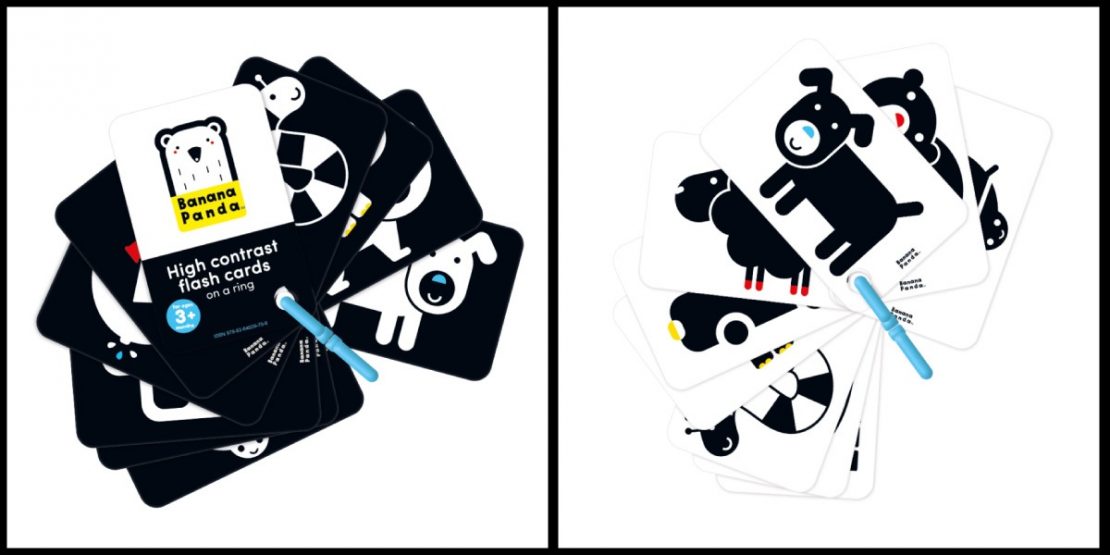 High Contrast Flash Cards on Ring (3mo & up)
10 double-sided flash cards on a ring for portability