Banana Panda Toddler Puzzles

Puzzles are an integral part of early childhood development. They promote problem solving, reasoning, and fine motor skills. They also help to sharpen a child's visual acuity and other pre-reading skills. They also deliver a sense of triumph when your little one completes it by themselves!
Banana Panda puzzles are made of thick cardboard and printed with bright inks. They also come in sturdy storage boxes with handles.
---
Suuuper Size Puzzles
2 yrs & up
These puzzles are big on learning… and big on size! Each puzzle when fully assembled is about 37.5" wide x 25" tall
Shown here: Little Creatures, On the Farm, & Animal Match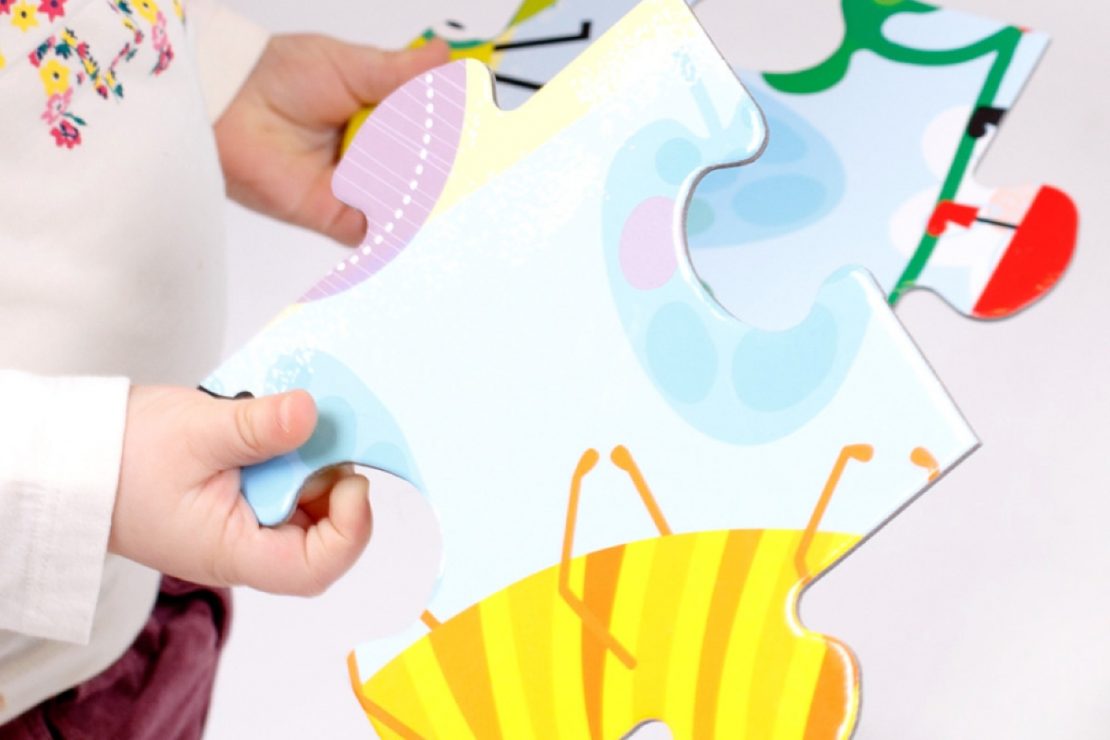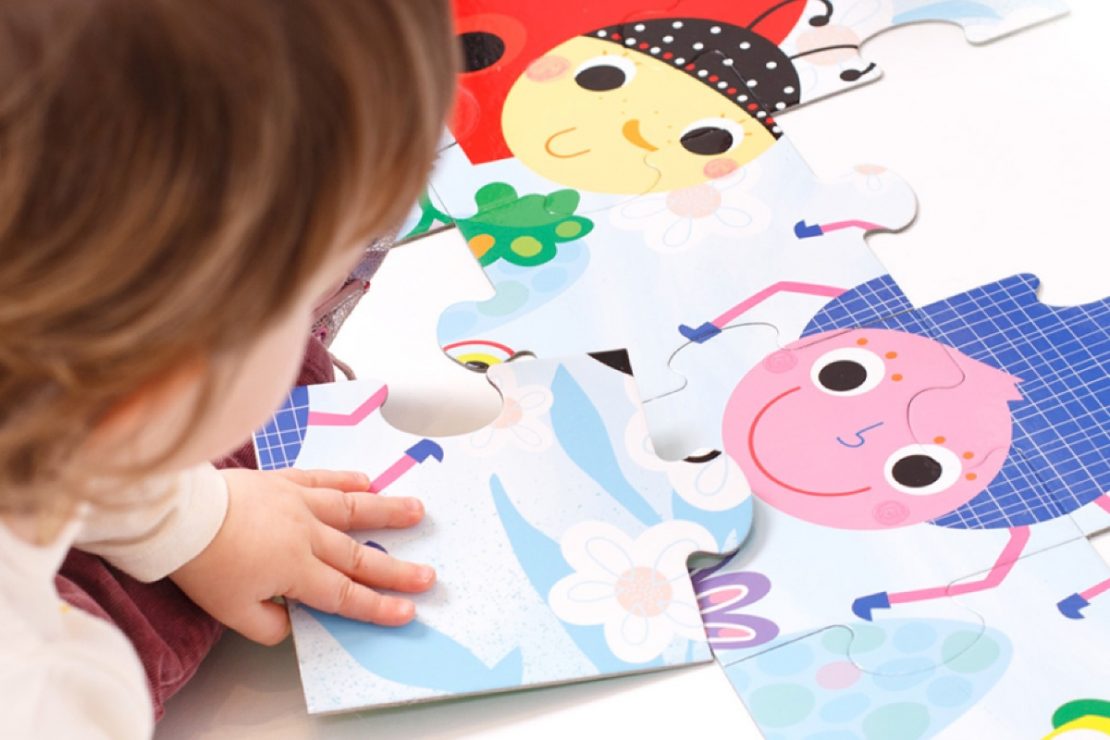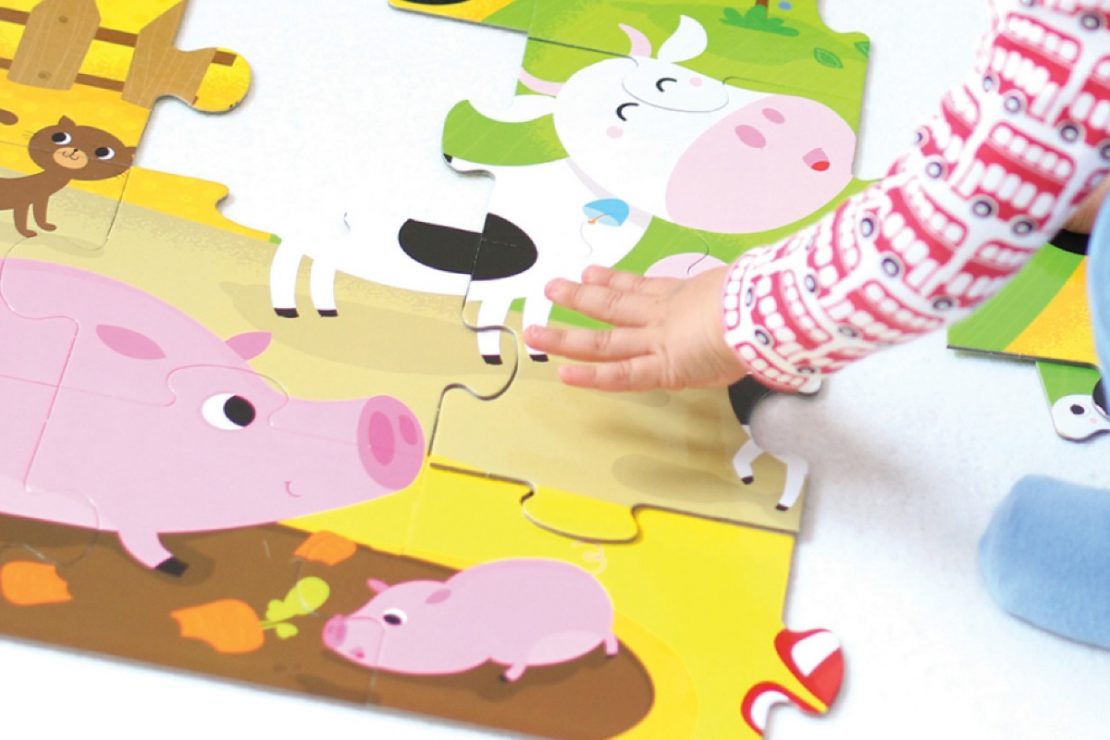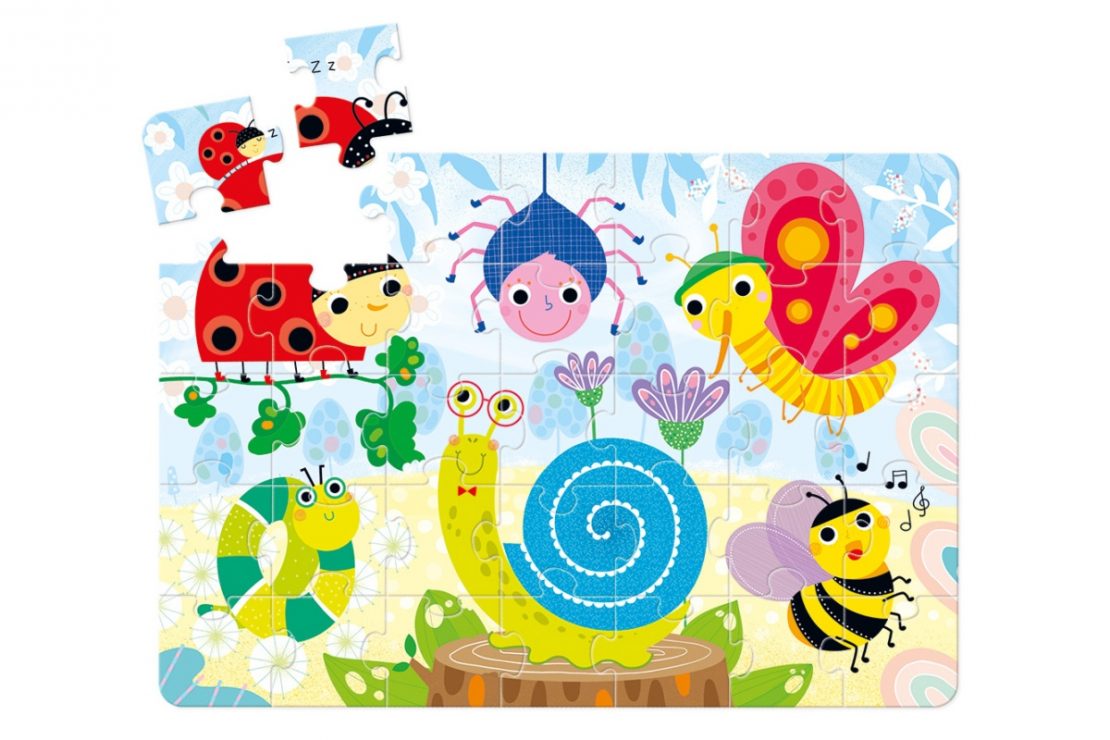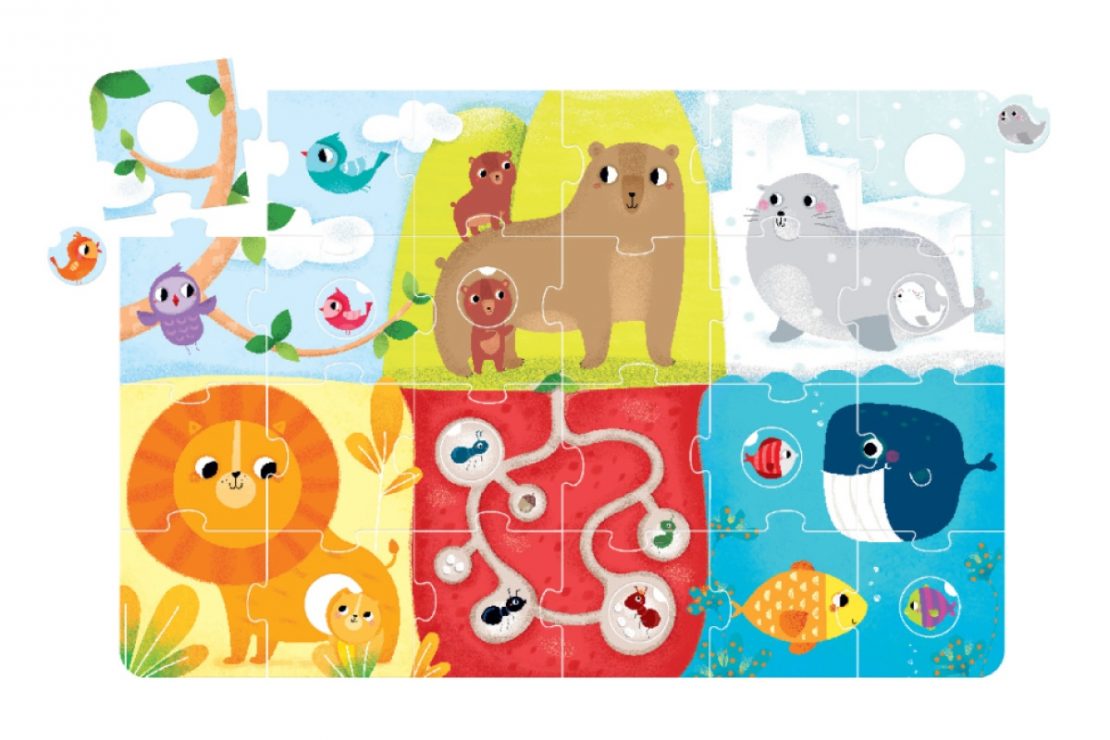 ---
Looong Puzzles
Measuring about 38.5" long & 13" tall, these puzzles will keep our little one busy! The charming illustrations create a panoramic scene.
Shown here: Ocean (2 yrs & up) and Safari (3 yrs & up)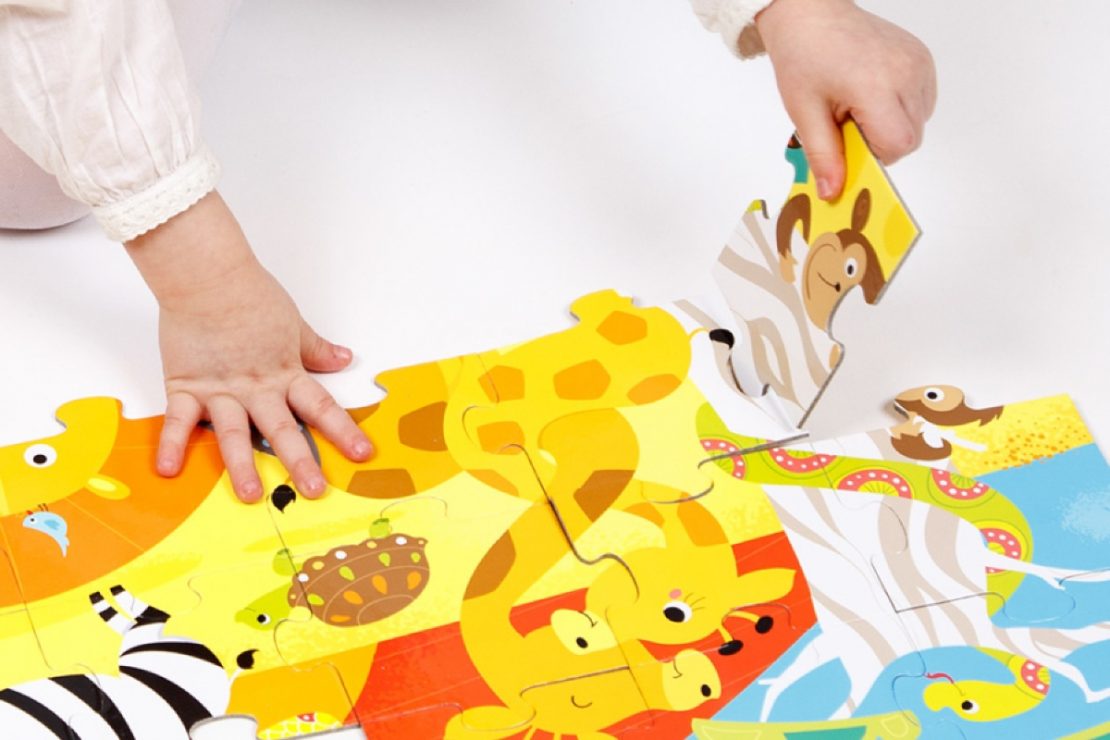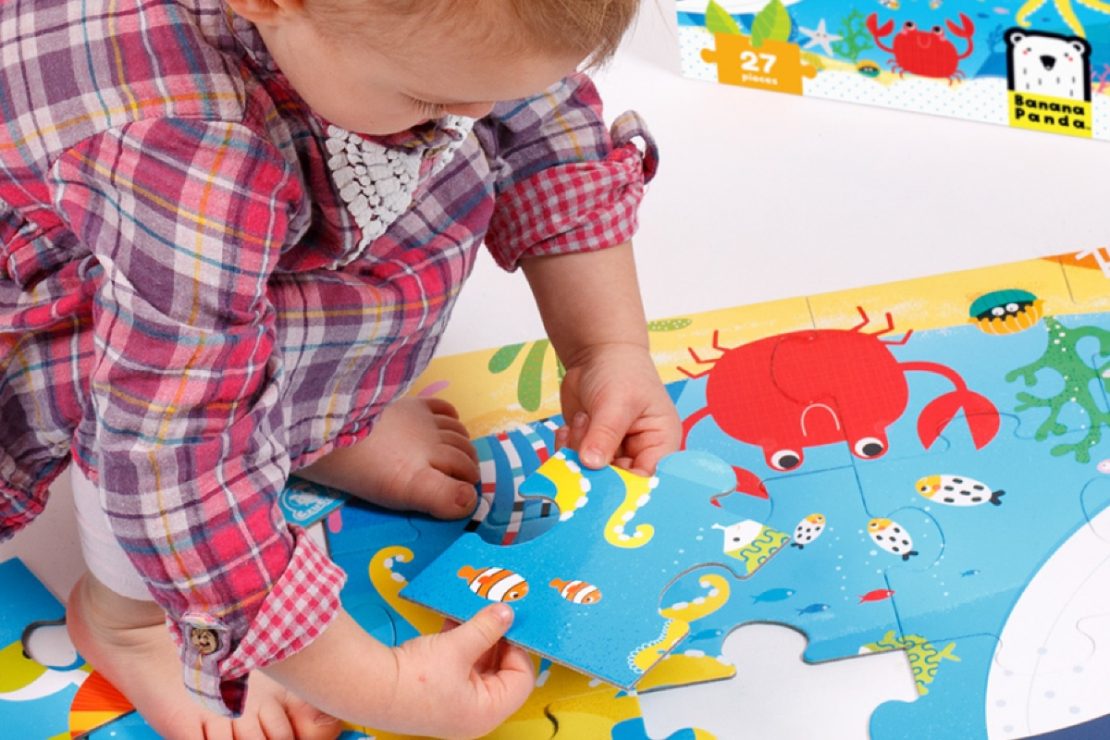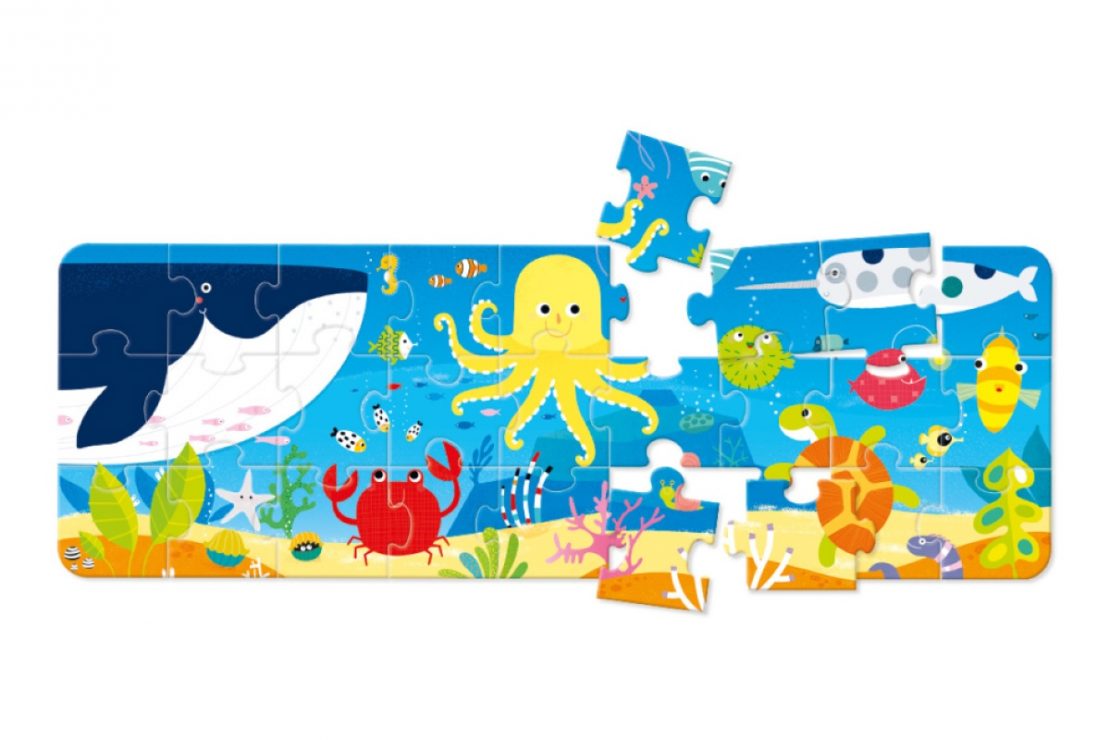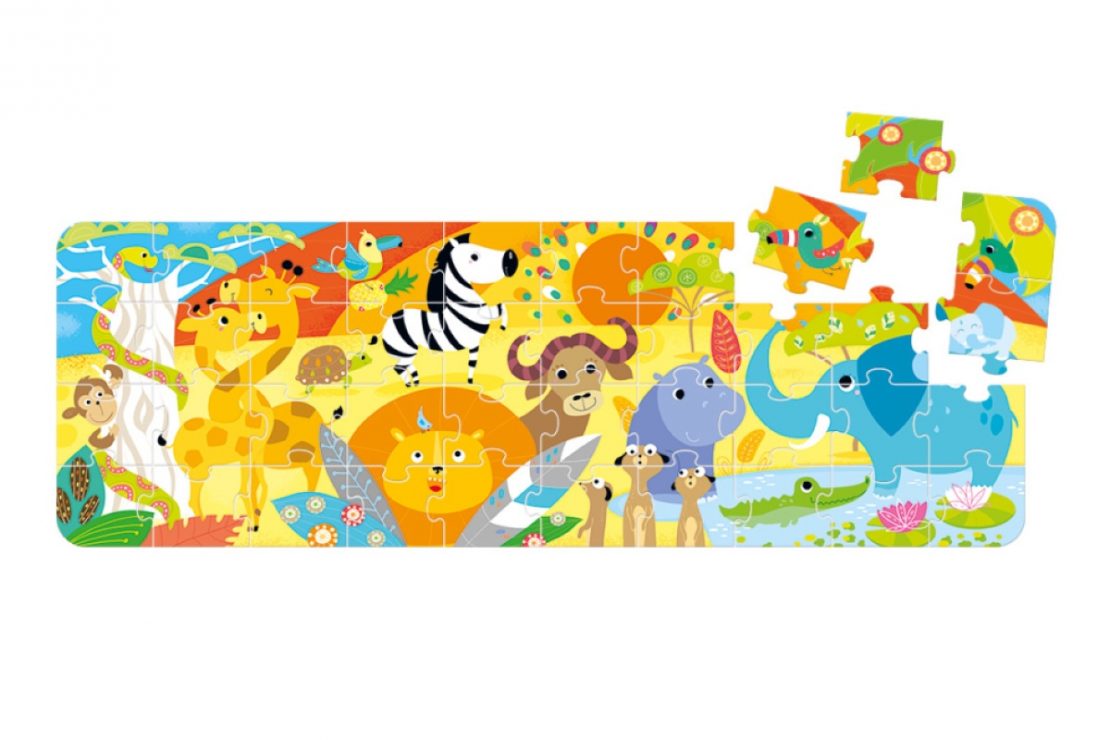 ---
My Body Suuuper Size Puzzle
3 yrs & up
Perfect to feed and satisfy their curiosity! This is a set of 6 jumbo puzzles, each featuring a different aspect of the human body. Learn about skeletons, muscles, anatomical differences, the digestive system, and your heart and lungs. It comes with a double-sided poster that is full of amazing facts about the human body!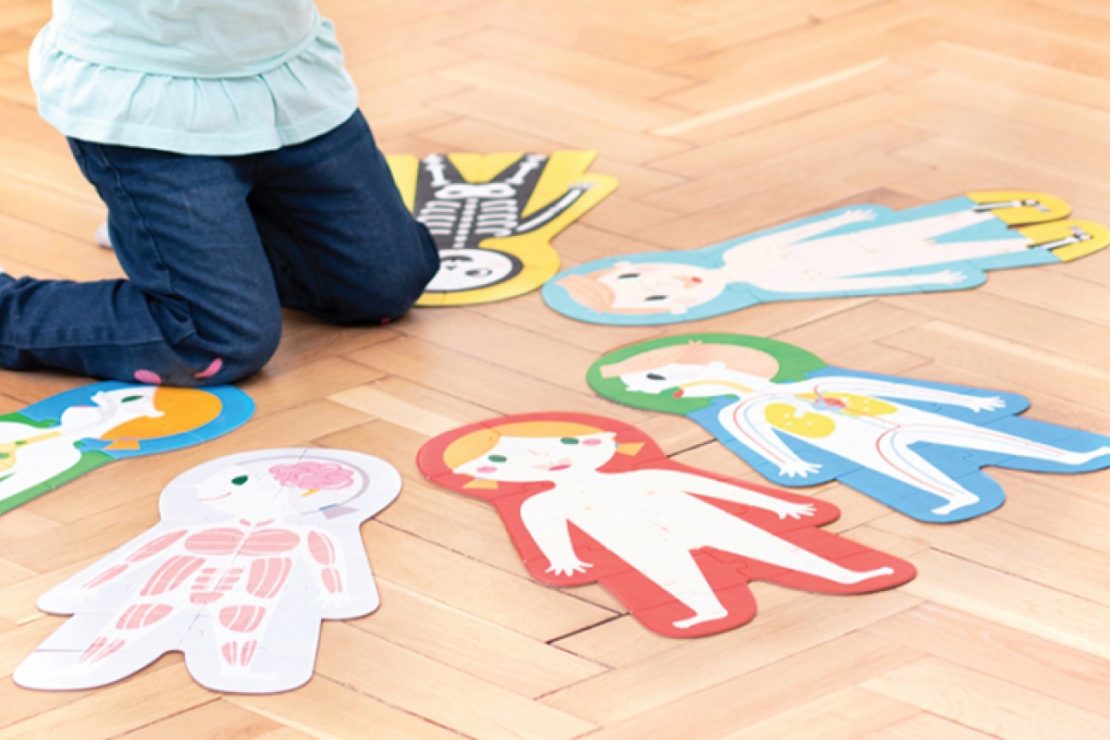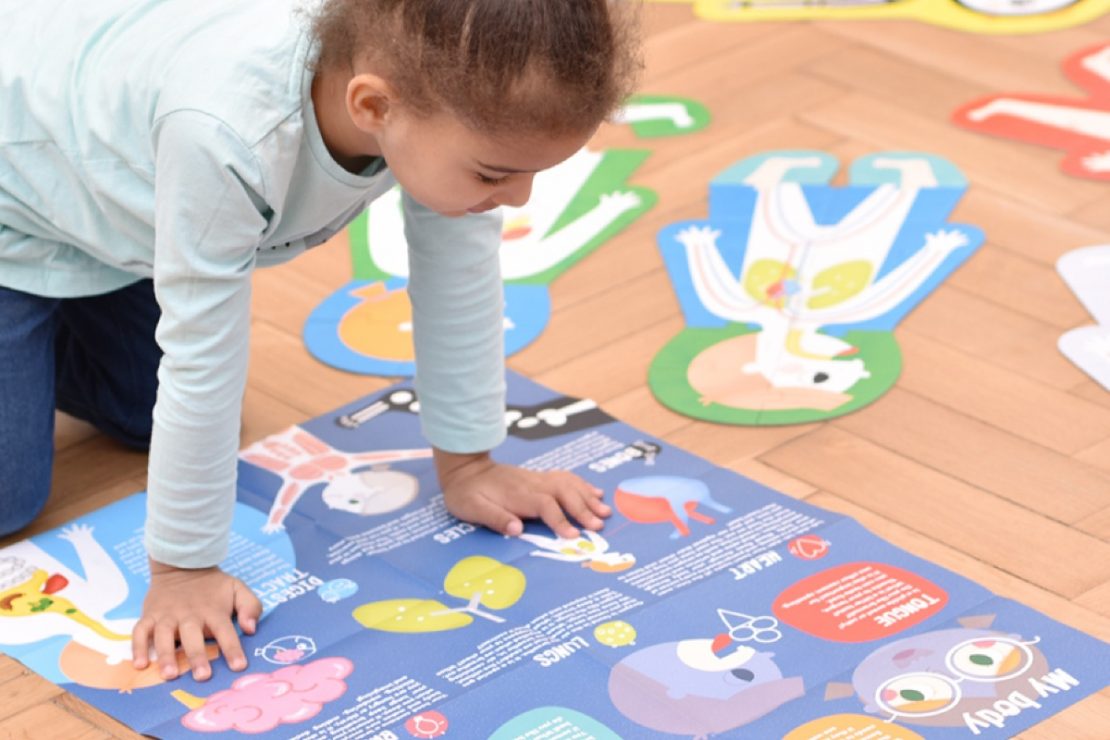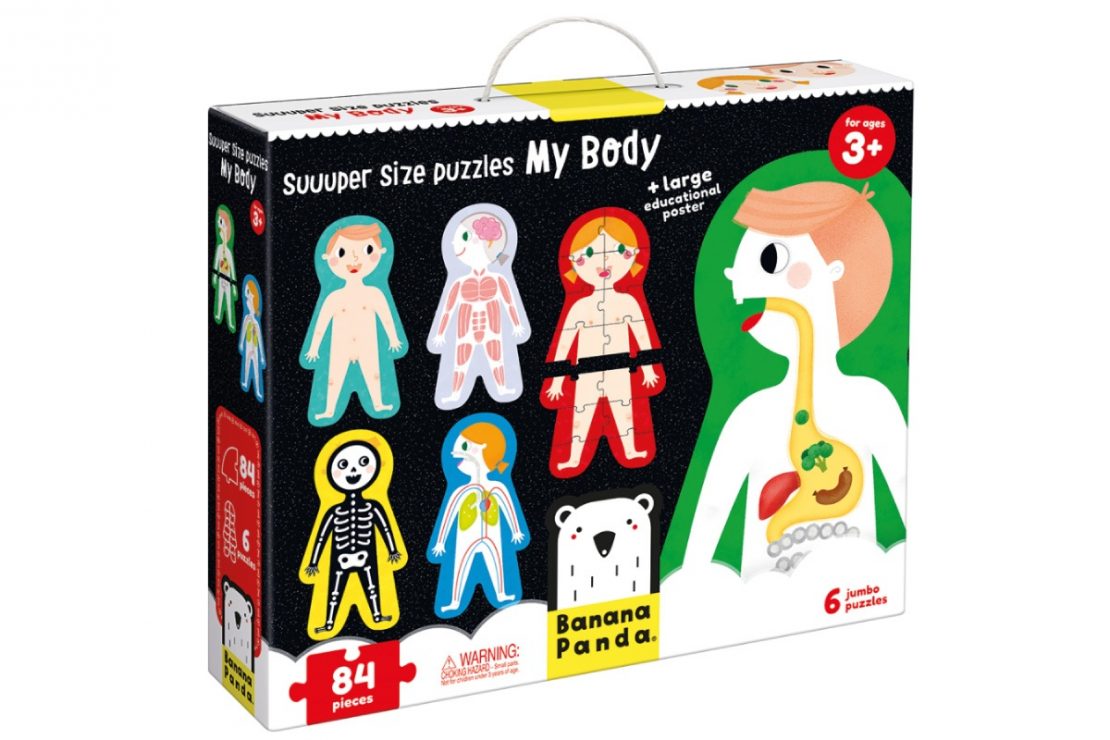 ---
Observation Puzzles
3 yrs & up
So much to discover in the scene! First, put the puzzle together. Then notice the frame… can you find the items shown on the frame in the picture?
Shown here: Forest, Garden, and Space (4 yrs & up)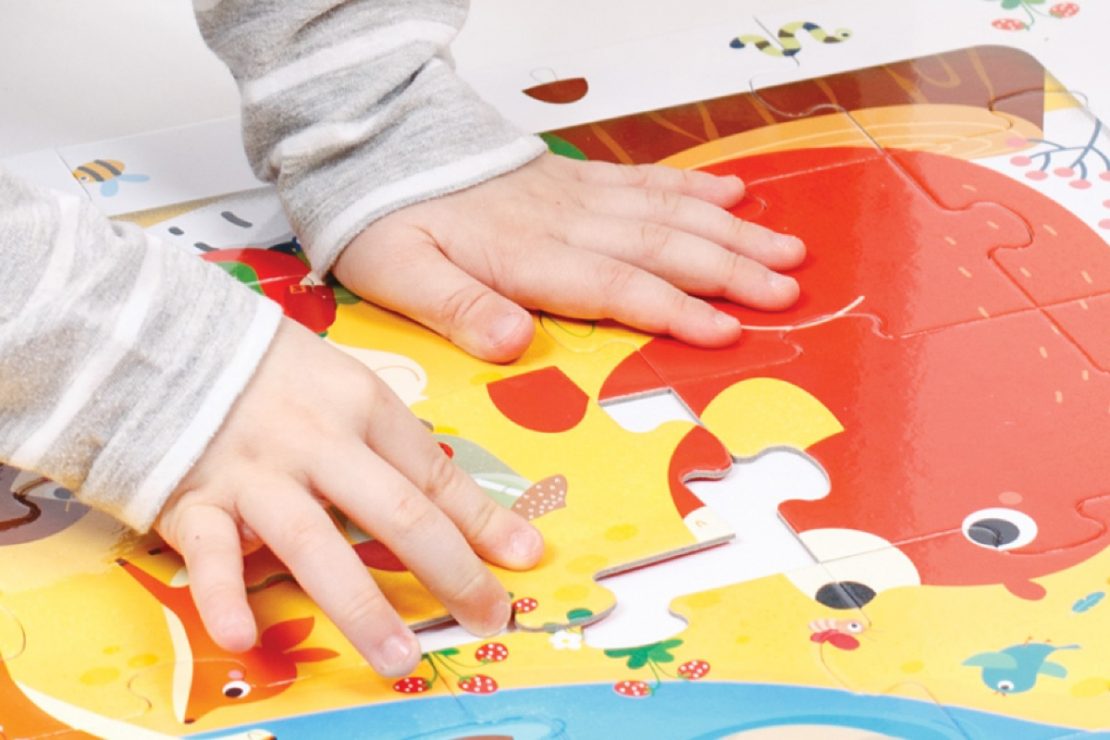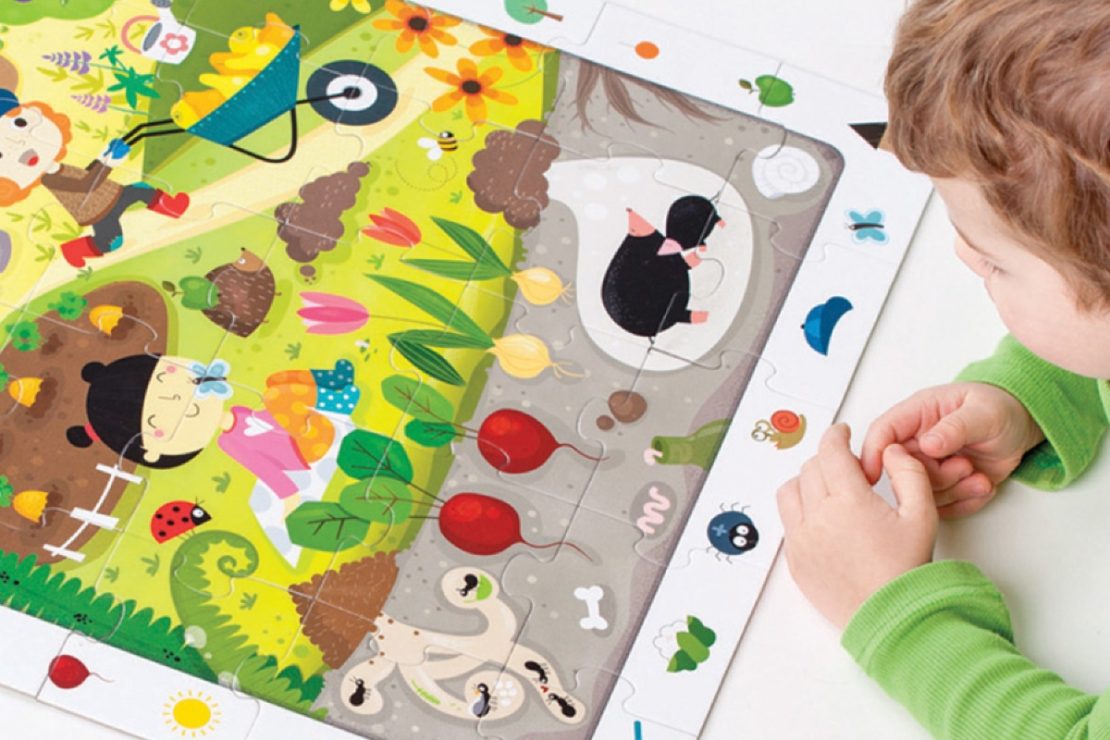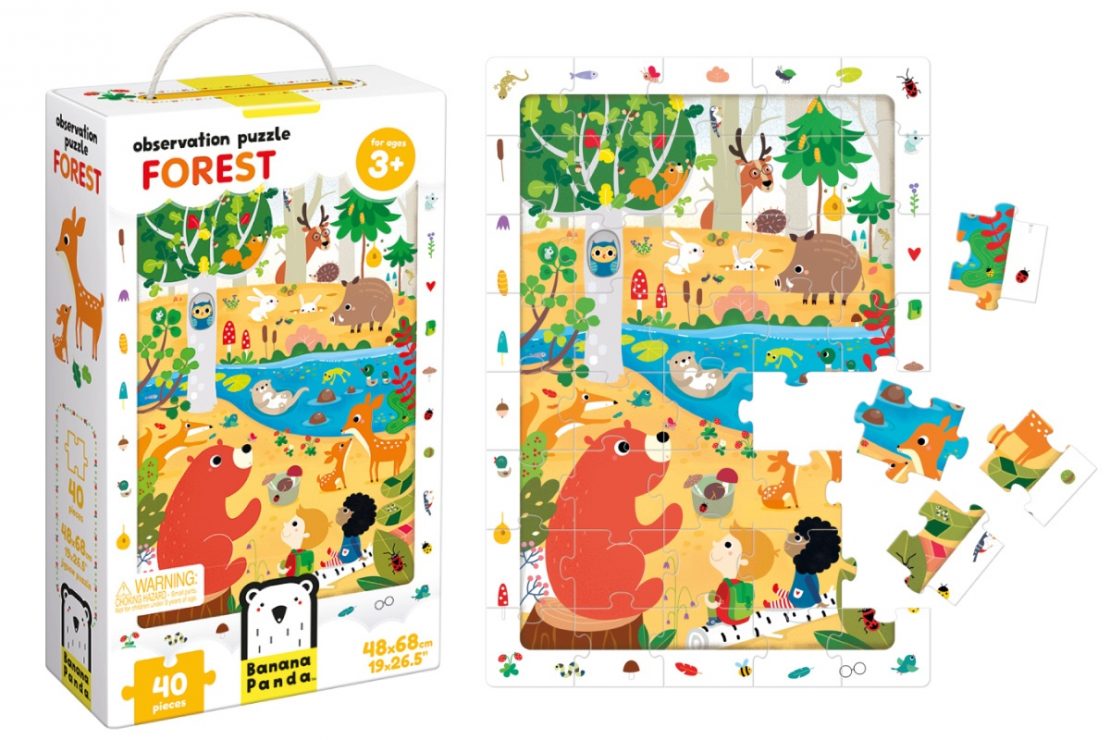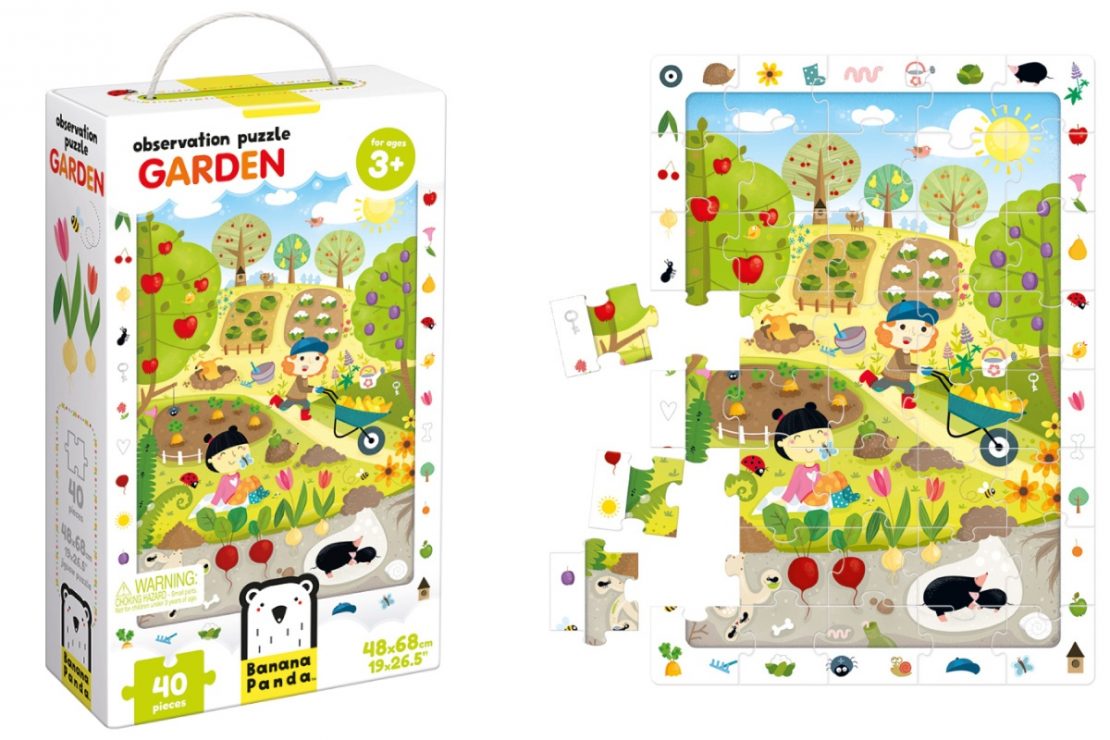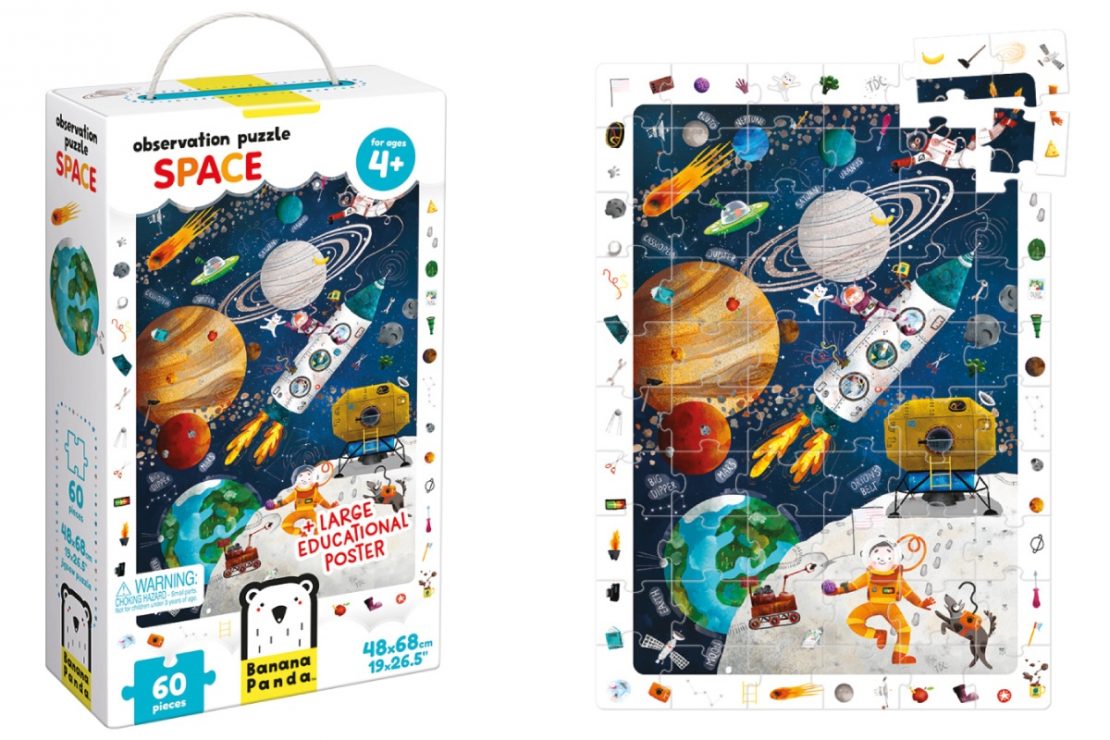 ---
Puzzles from Banana Panda for 12-18mo? You Bet!
Banana Panda First Puzzles