Brio SmartTech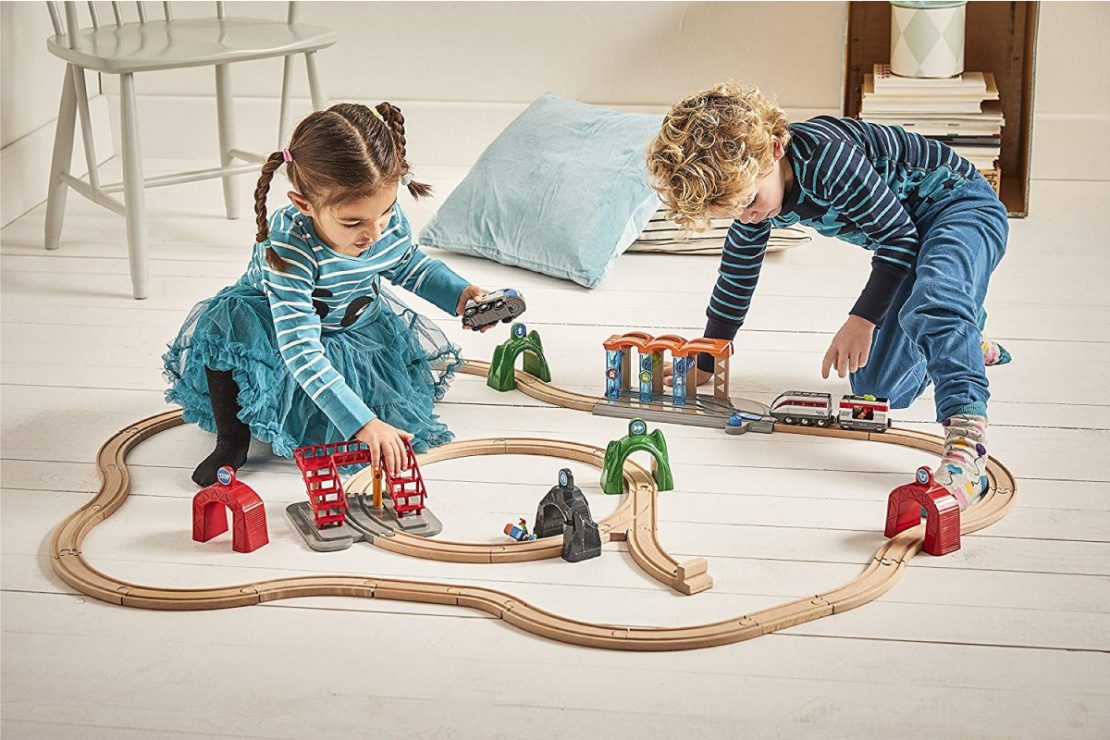 A train system as smart as your kiddo!
3 yrs and up
Finally, a fun use for RFID (Radio Frequency Identification).
The SmartTech Engine acts as the center of all 'Smart' activities. The Engine sends and receives RFID signals from the tunnels and other pieces. Those signals instructs the engine to take a series of unique actions, sounds, and light effects. Children can place and rearrange the action tunnels and station in their layouts to create new play situations every time.
SmartTech pieces are 100% compatible with all the other Brio Wooden Train pieces. So go ahead and combine sets!
Note: the video shows the Smart Washing Station and Smart Engine with Action Tunnels Starter Set, which are currently backordered. As always, give us a call and we'll take down your info and let you know when they arrive.
---
Smart Engine Set with Action Tunnels
17 piece set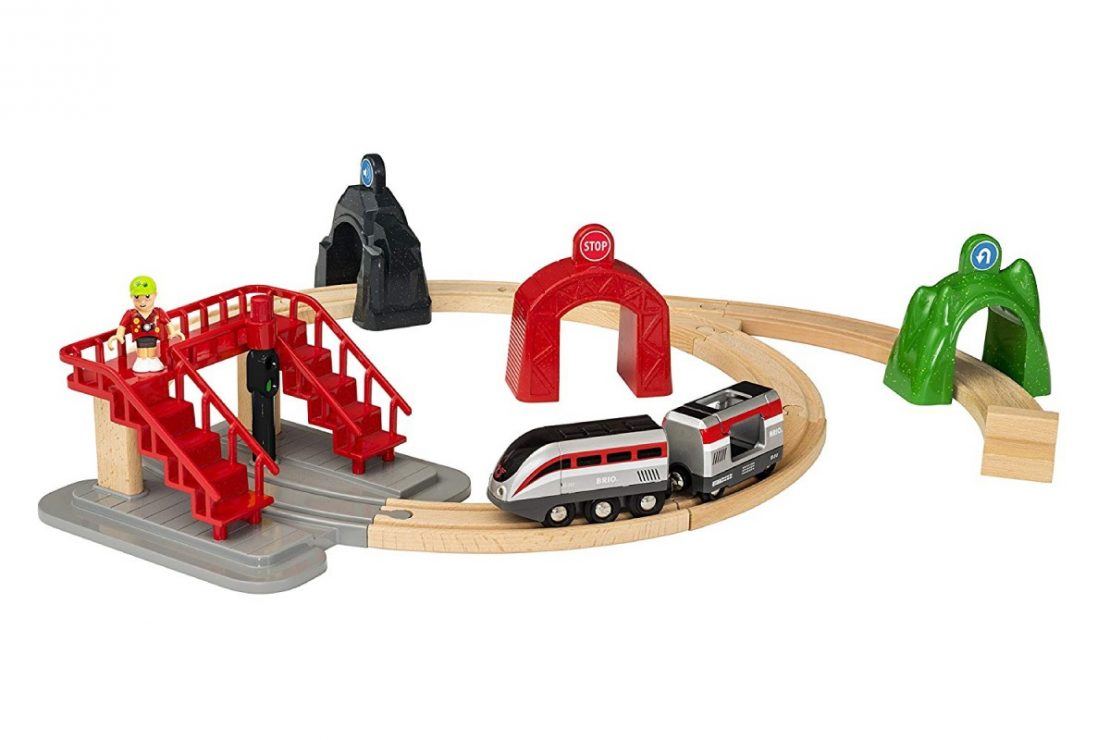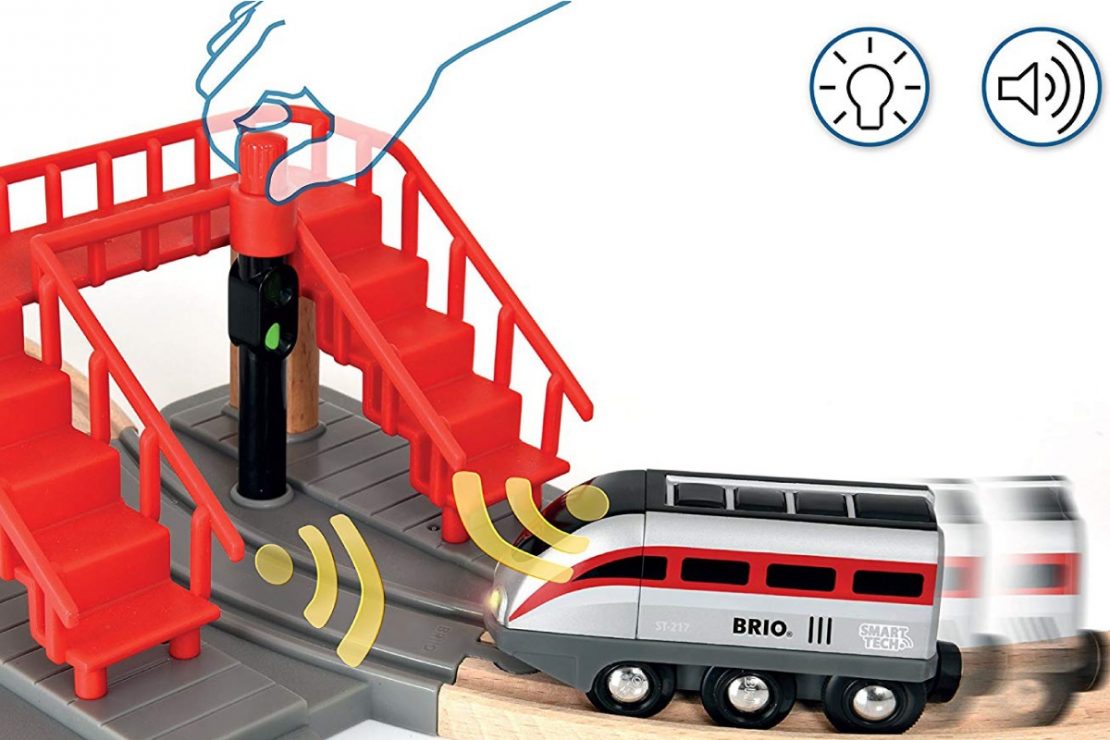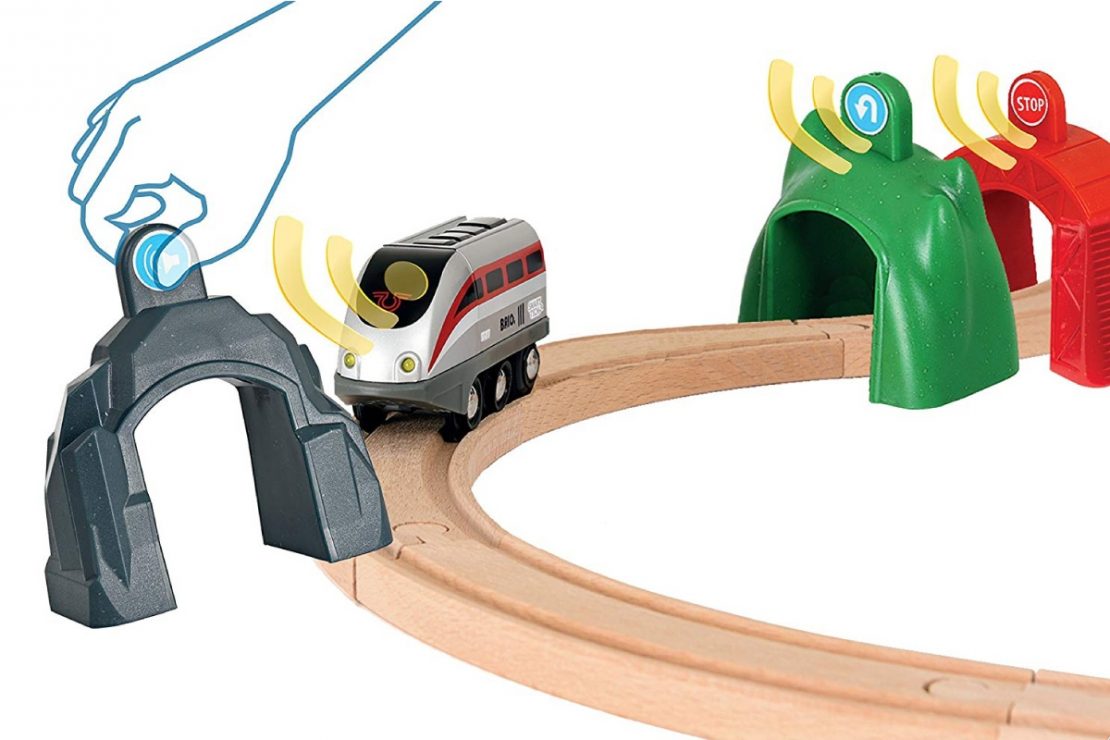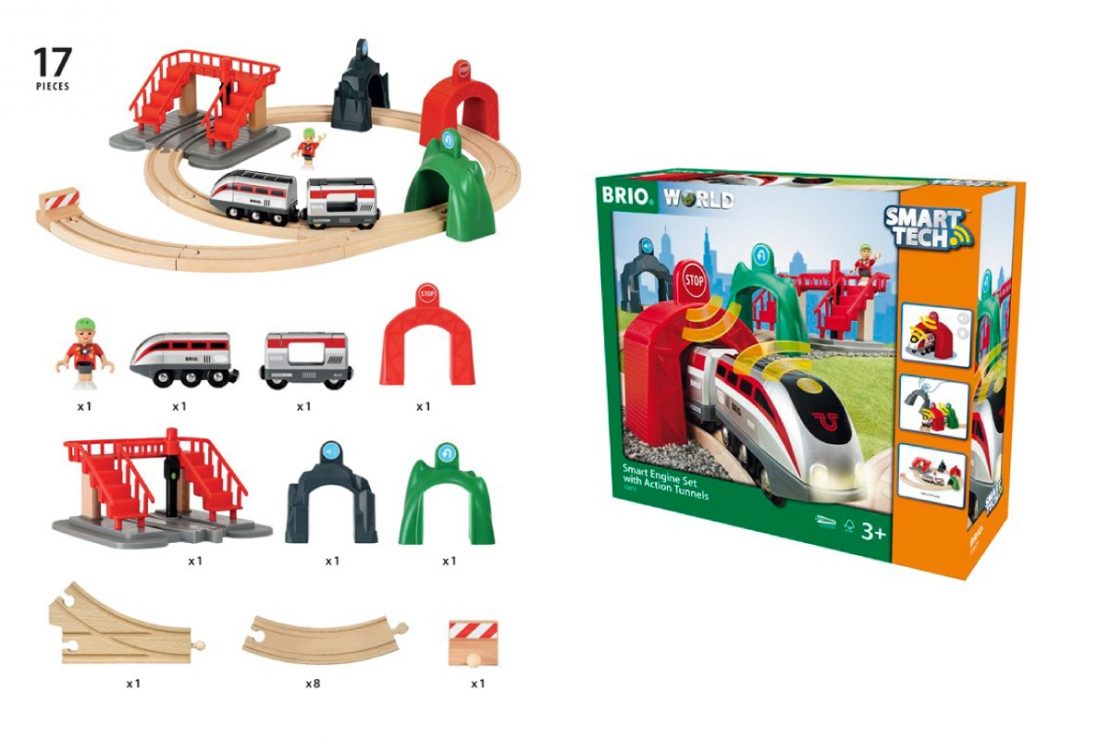 Arrange the tunnels and station and watch a new train adventure unfold. Thanks to interactive smart technology the train stops, honks the horn, backs up or blinks its lights. You make it all happen by placing the tunnels and station. Want to change it up? Go ahead and re-arrange!
Engine requires 2 AA batteries, not included.
---
Looking for traditional Brio Wooden Trains? Click!
Brio Wooden Trains