Brio Wooden Trains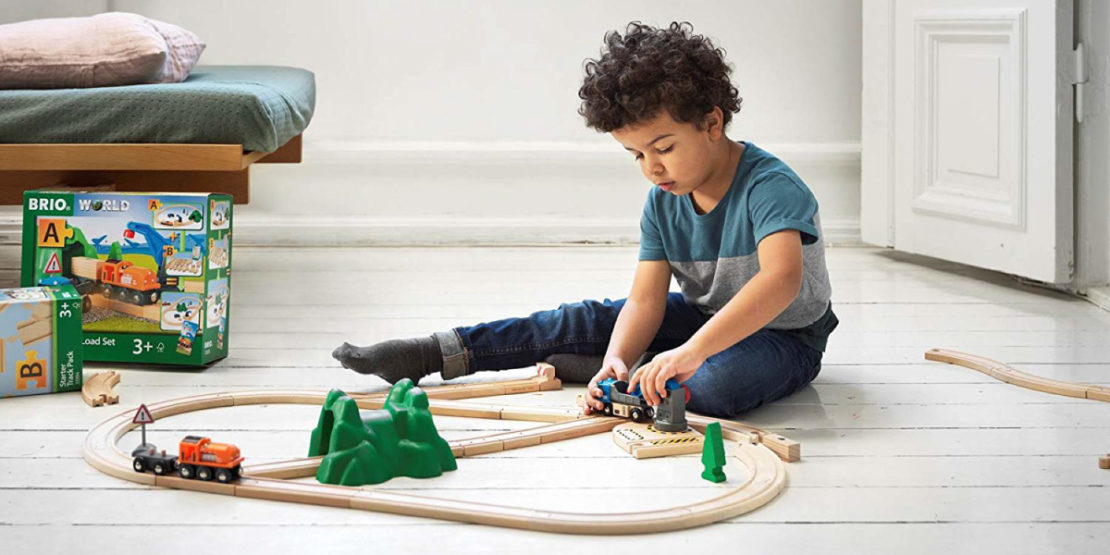 Classic Play with Trains and Tracks
Brio Wooden Railway sets are a classic. The first one was created in 1958, and at the core, not much has changed. The tracks are still made from heirloom quality hardwoods. Trains and their cars couple with magnets. Wooden track pieces fit together intuitively. With enough tracks and accessories, the open ended nature allows the child to create a railway empire straight from their own imaginations. And because they use quality materials, Brio train pieces will last generations.
Classic doesn't mean stodgy. There has been innovation in the Brio world. Remote control elements and the new Smart Tech line have added to the overall play experience. But it hasn't changed the fundamentals. Brio isn't about telling children how to play, they're all about unleashing a child's imagination and creativity.
One of the best things: All tracks and trains will work together. So buy a set, get an expansion pack, and add on from there.
Wooden Railway Sets
Railway Starter Set
3 yrs and up
26 piece set
2018 ASTRA Best Toys for Kids Winner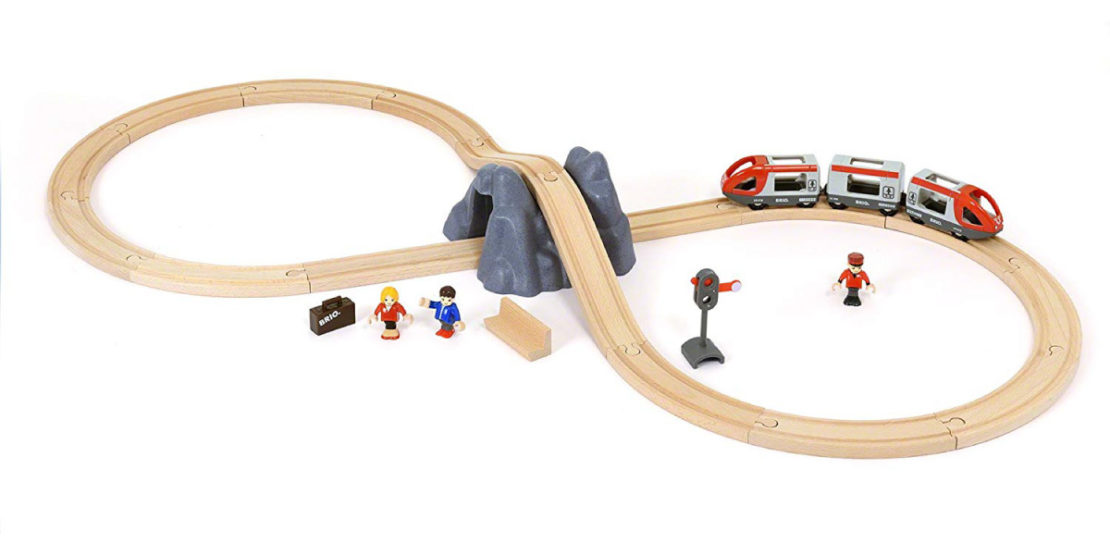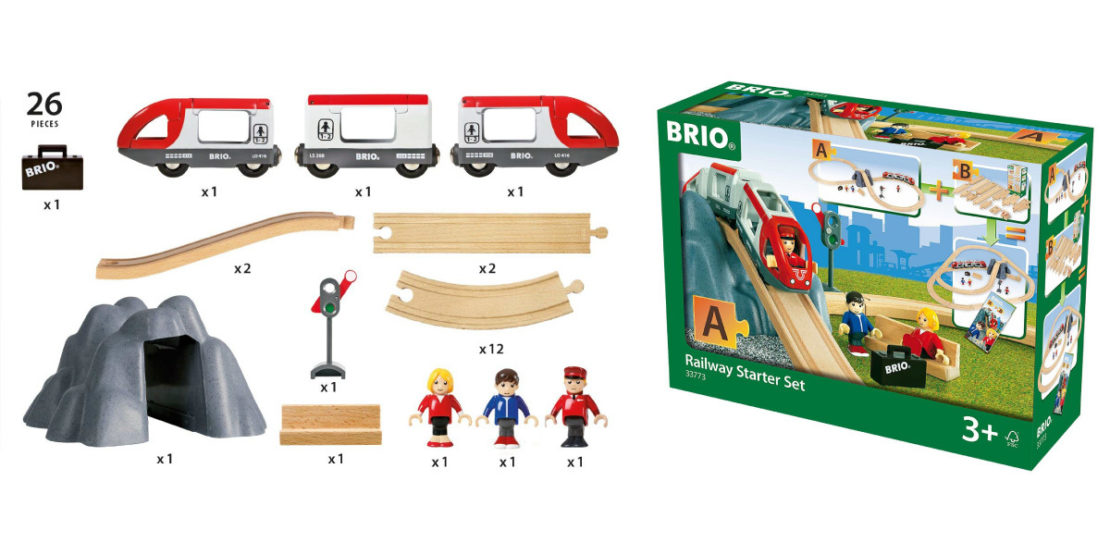 Everything you need to build and play with your first BRIO railway. Start with a track layout formed like an eight, place the tunnel in the centre so you can go through it and over it. Use the stop and go signal to stop the train and let the passengers board. And off you go again!

---
Railway Starter Lift & Load Set
3 yrs and up
19 piece set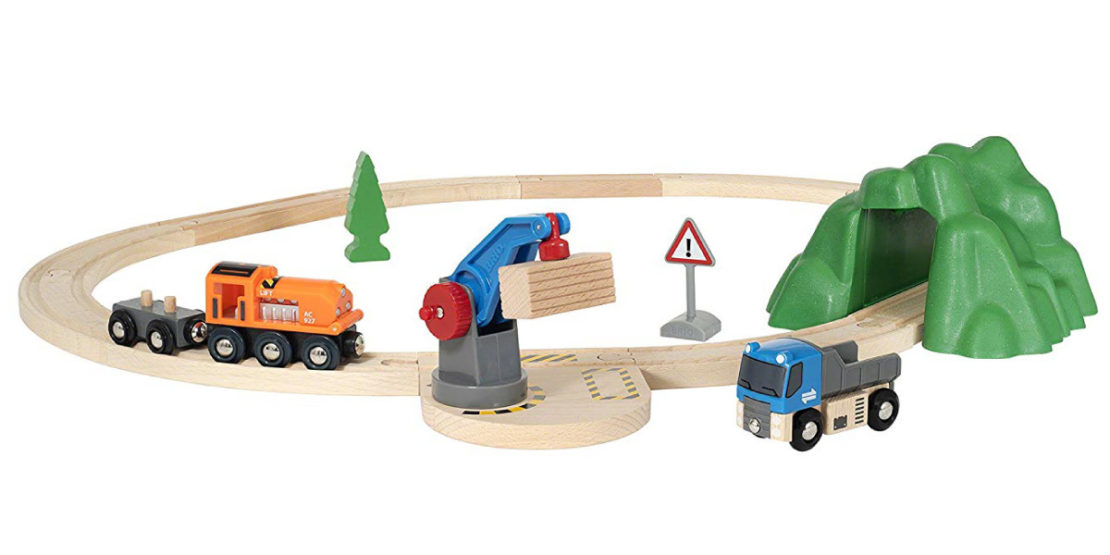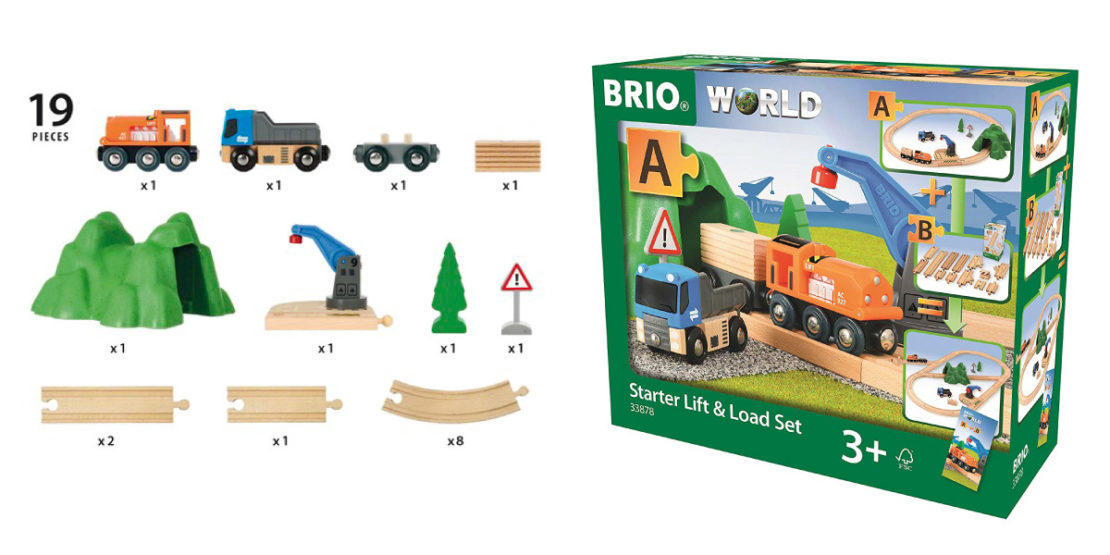 This set is packed with fun. The grab crane, truck, pop-up hood engine and wagon work together to move the cargo from here to there.

---
Cargo Harbor Set
3 yrs & up
16 pieces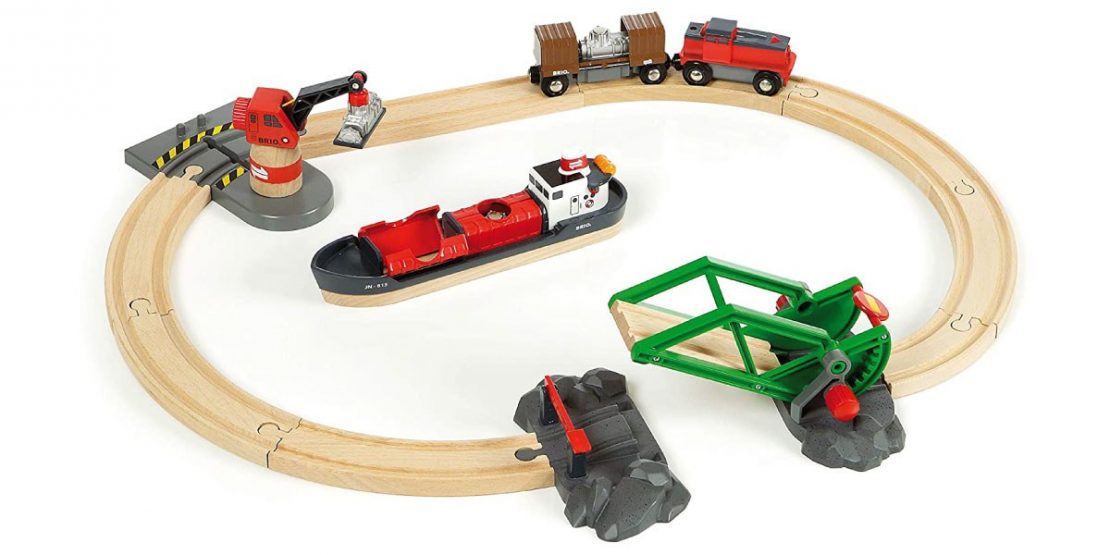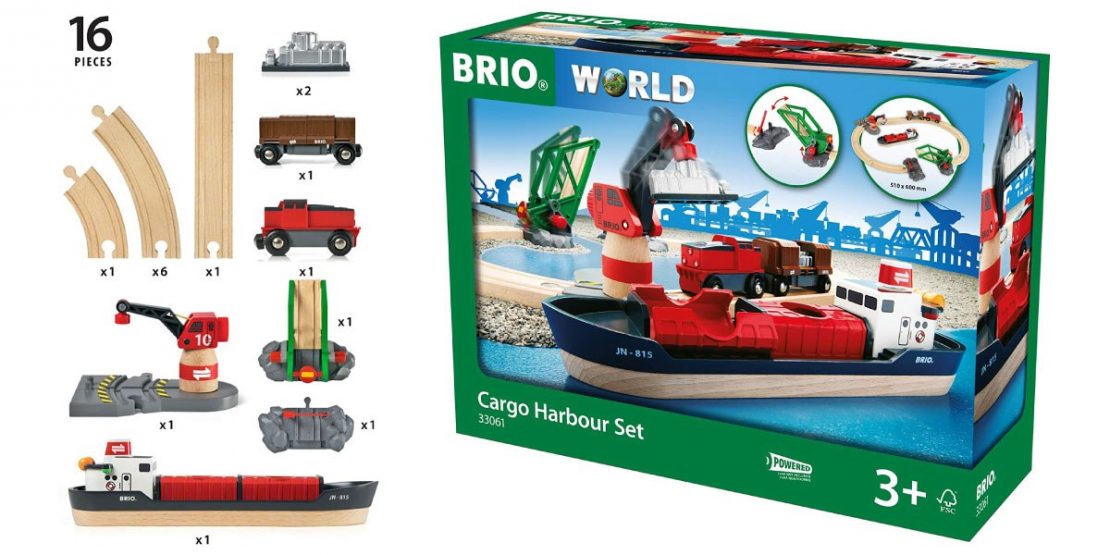 Freight needs to move! Load and unload the cargo ship, send the battery operated train on its way. But careful... make sure the bridge is ready to cross!

Train engine requires one AA battery, not included
---
Rail & Road Set
3 yrs & up
32 pieces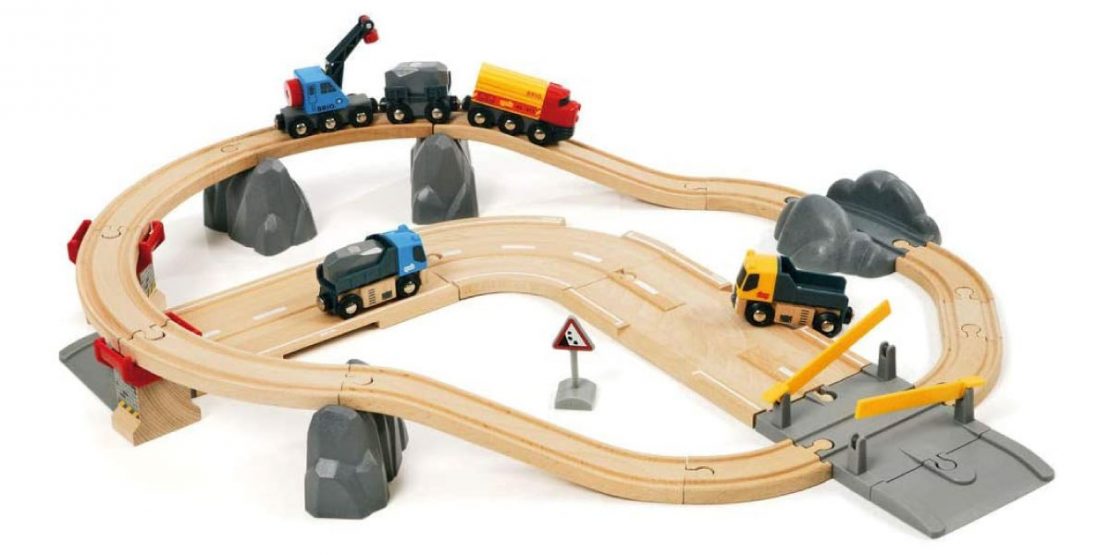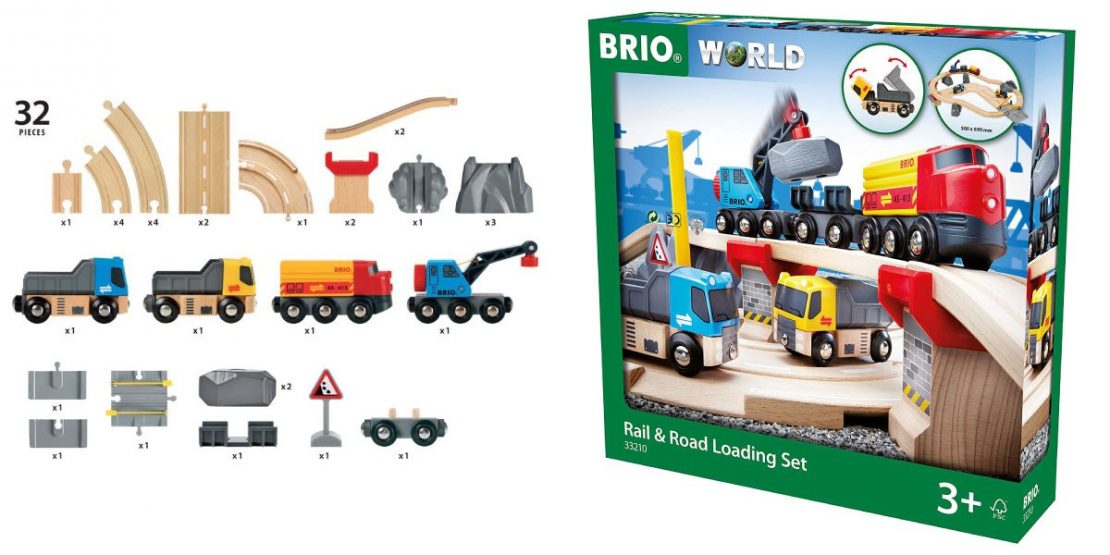 Heavy lifting! Construction themed vehicles, roadways, train tracks, and of course, crossing gates!

---
Lift & Load Warehouse
3 yrs & up
32 pieces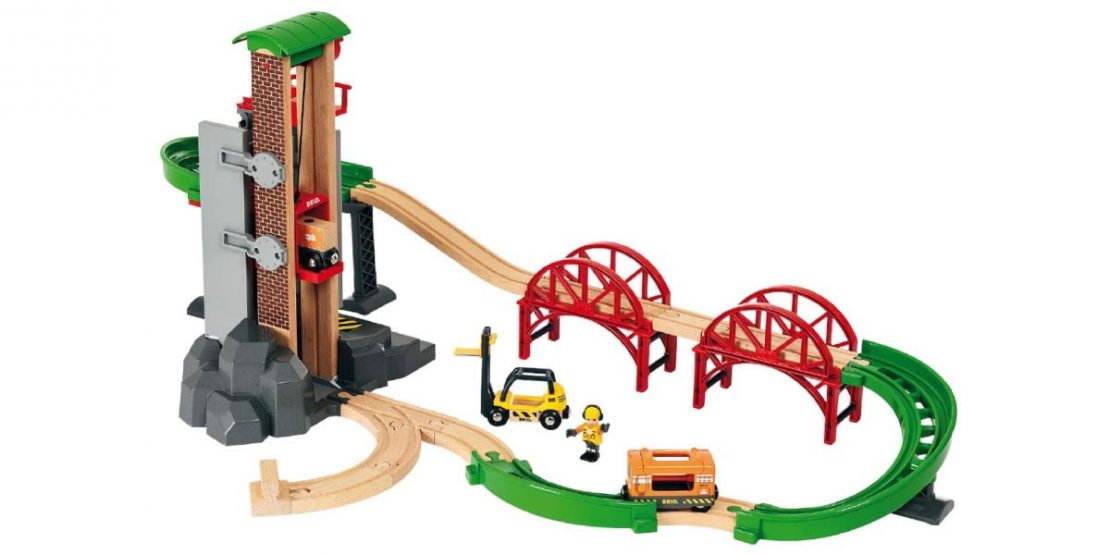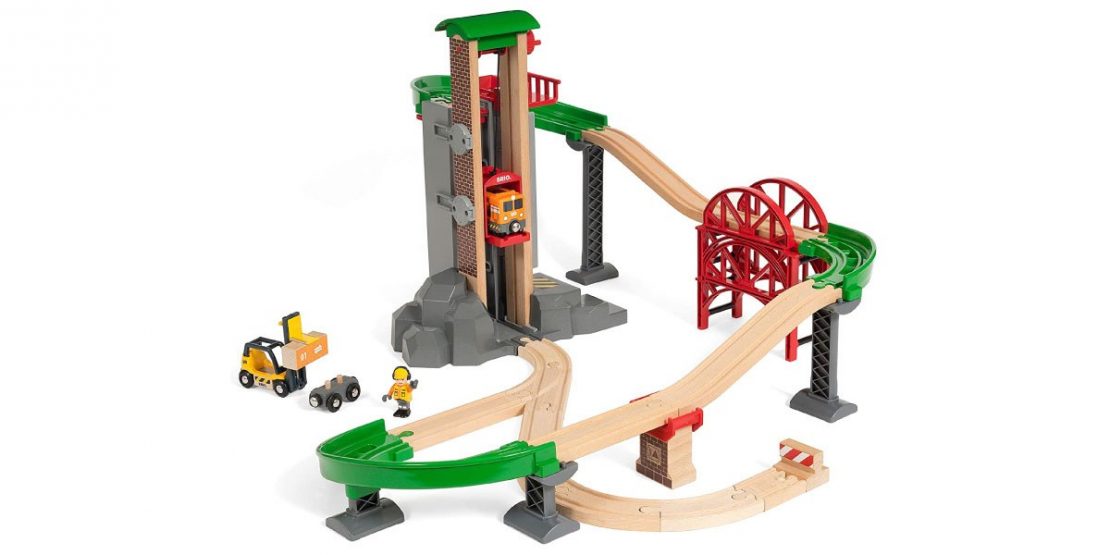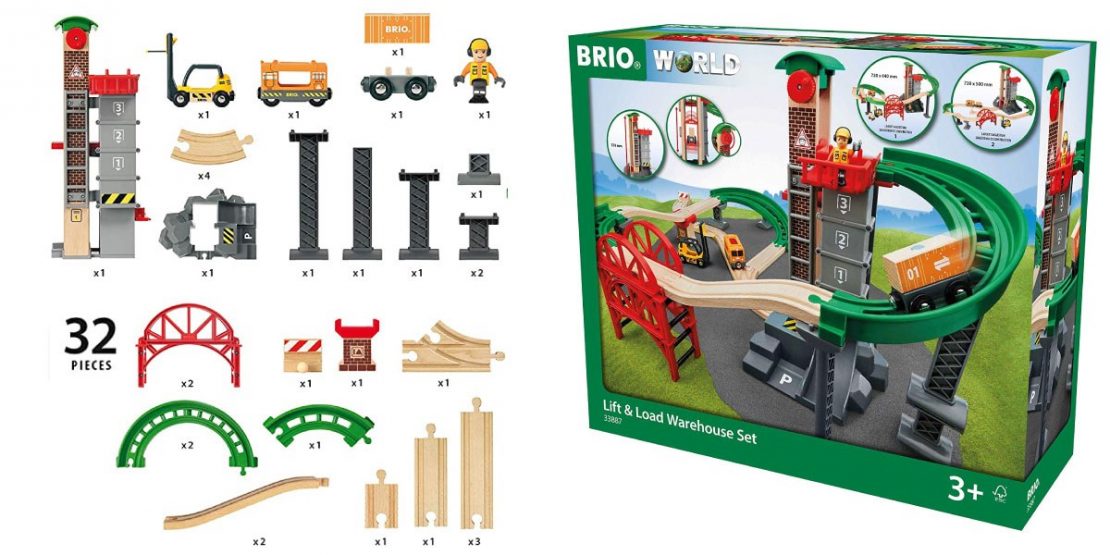 Elevator, stacking supports, and curved ramps make this an exciting addition or start to any Brio collection!

---
Travel Station
3 yrs & up
25 pieces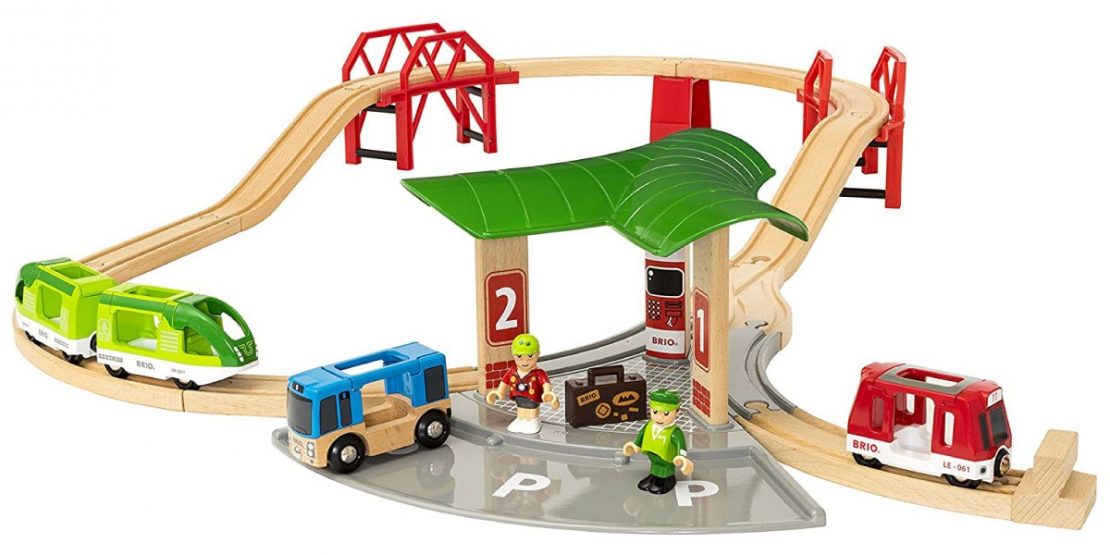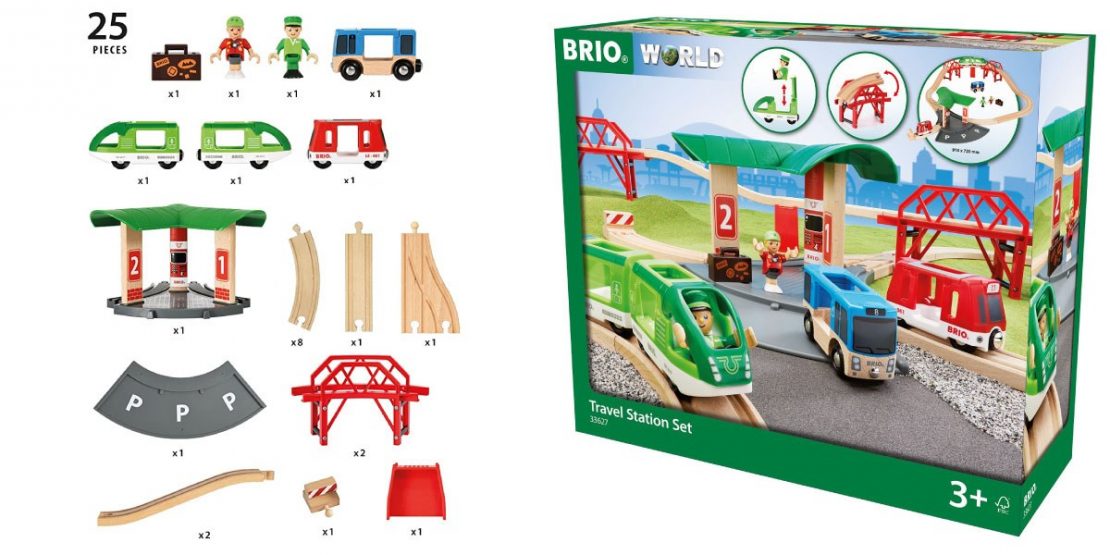 It's a metro travel hub! Bus lines, tram, and commuter train all work together to get the people where they need to go!

Wooden Railway Expansion Packs
3 yrs and up
Grow your railway empire with expansion packs of extra tracks. More tracks = more layouts. More layouts = more fun!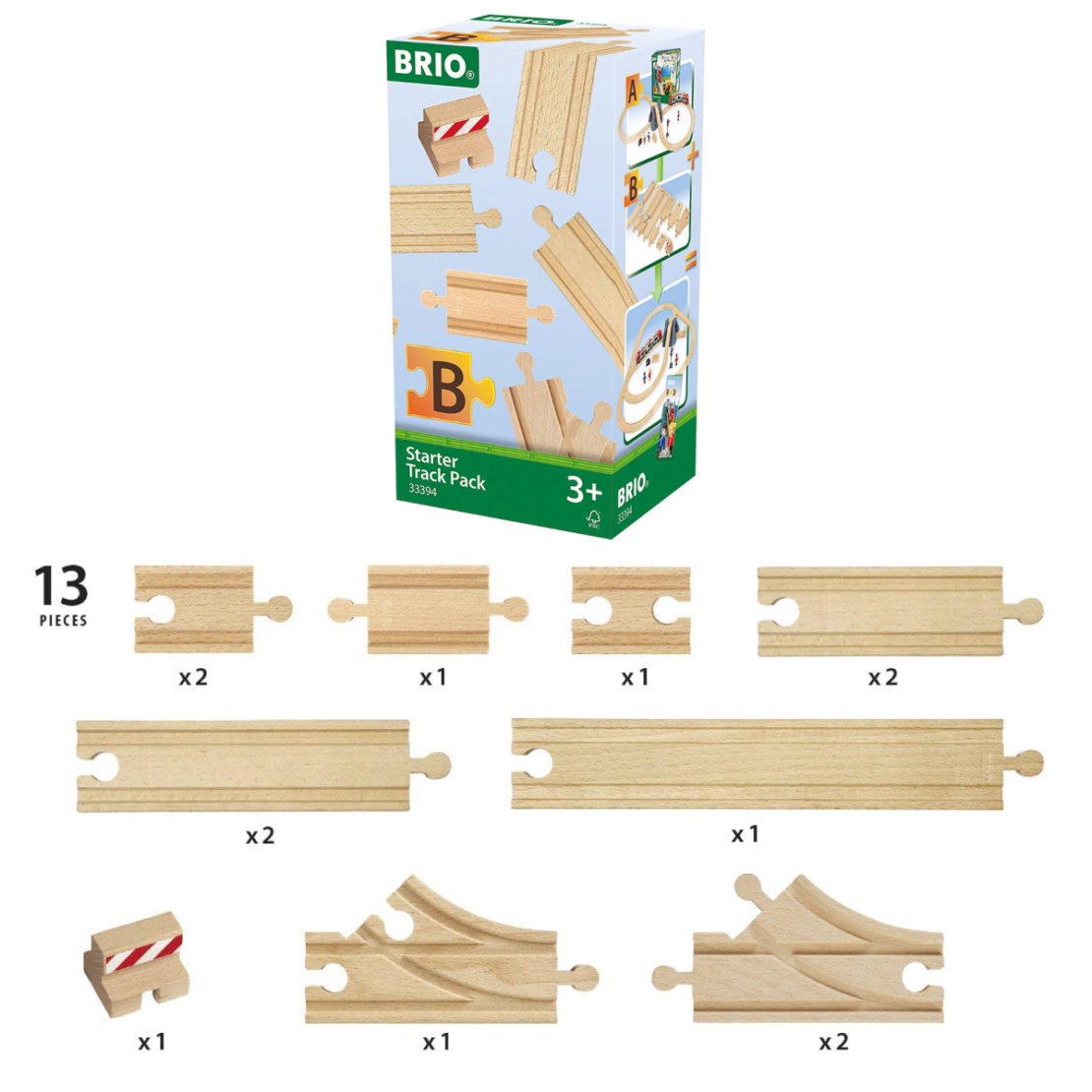 Starter Expansion Pack
13 pieces
---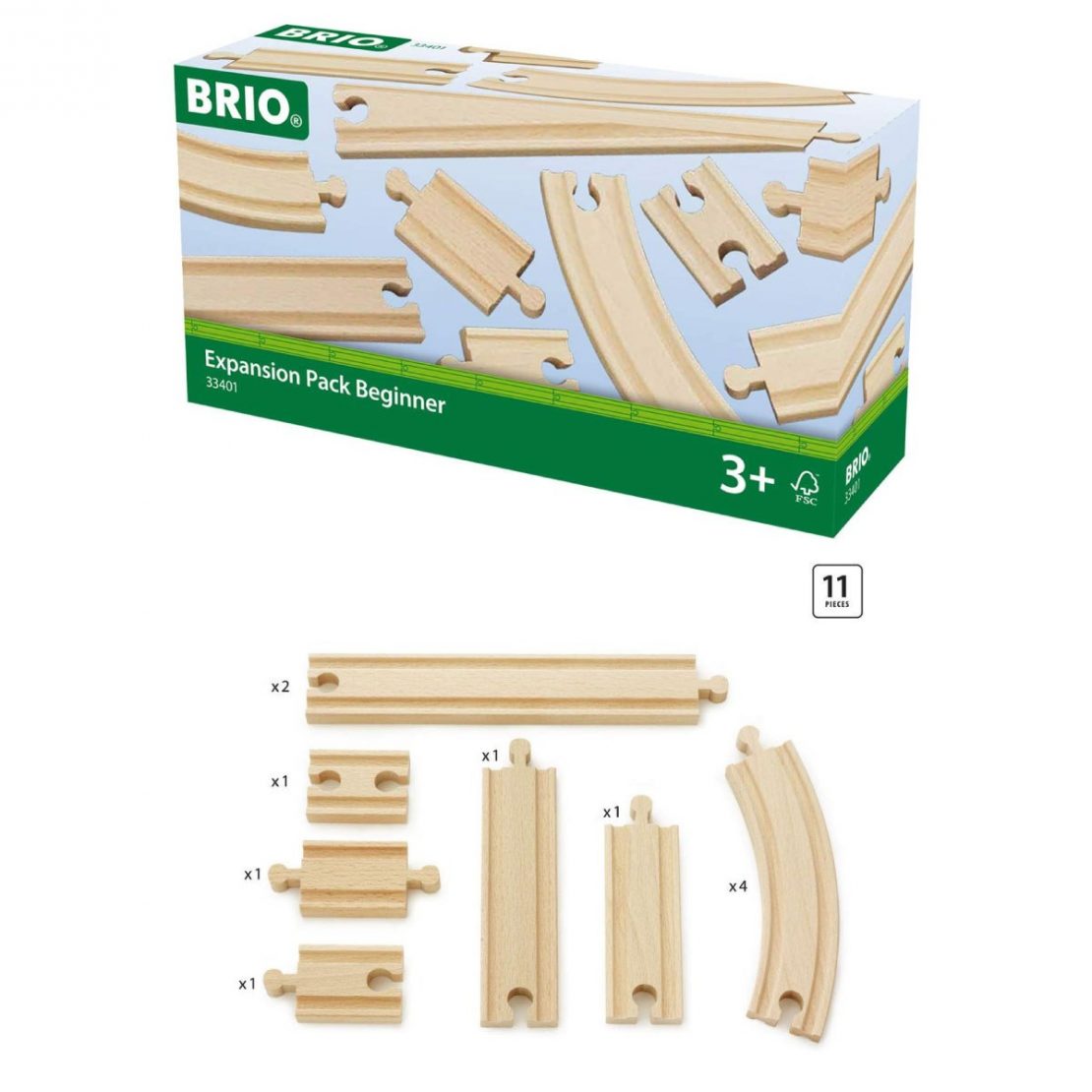 Beginner Expansion Pack
11 pieces
---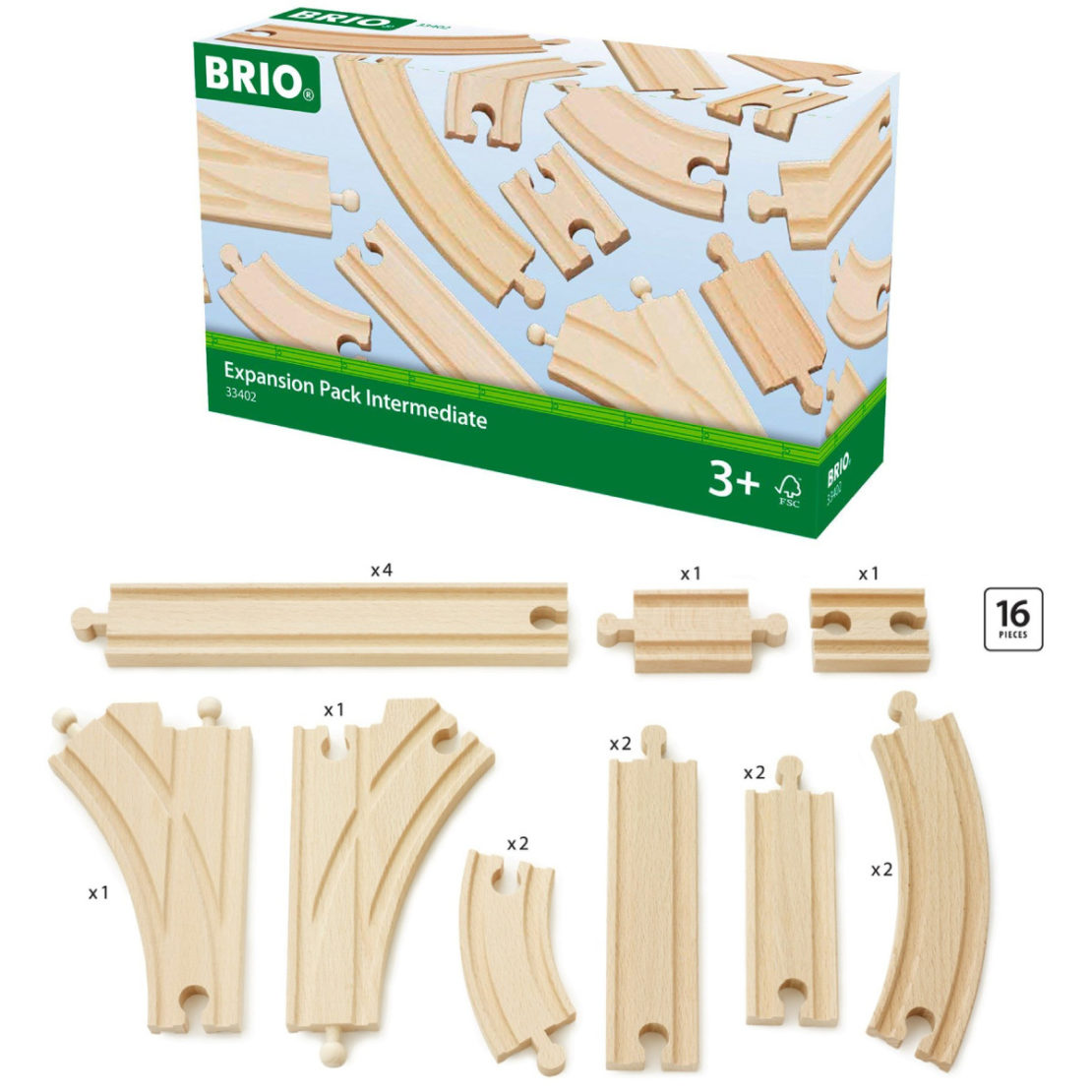 Intermediate Expansion Pack
16 pieces
---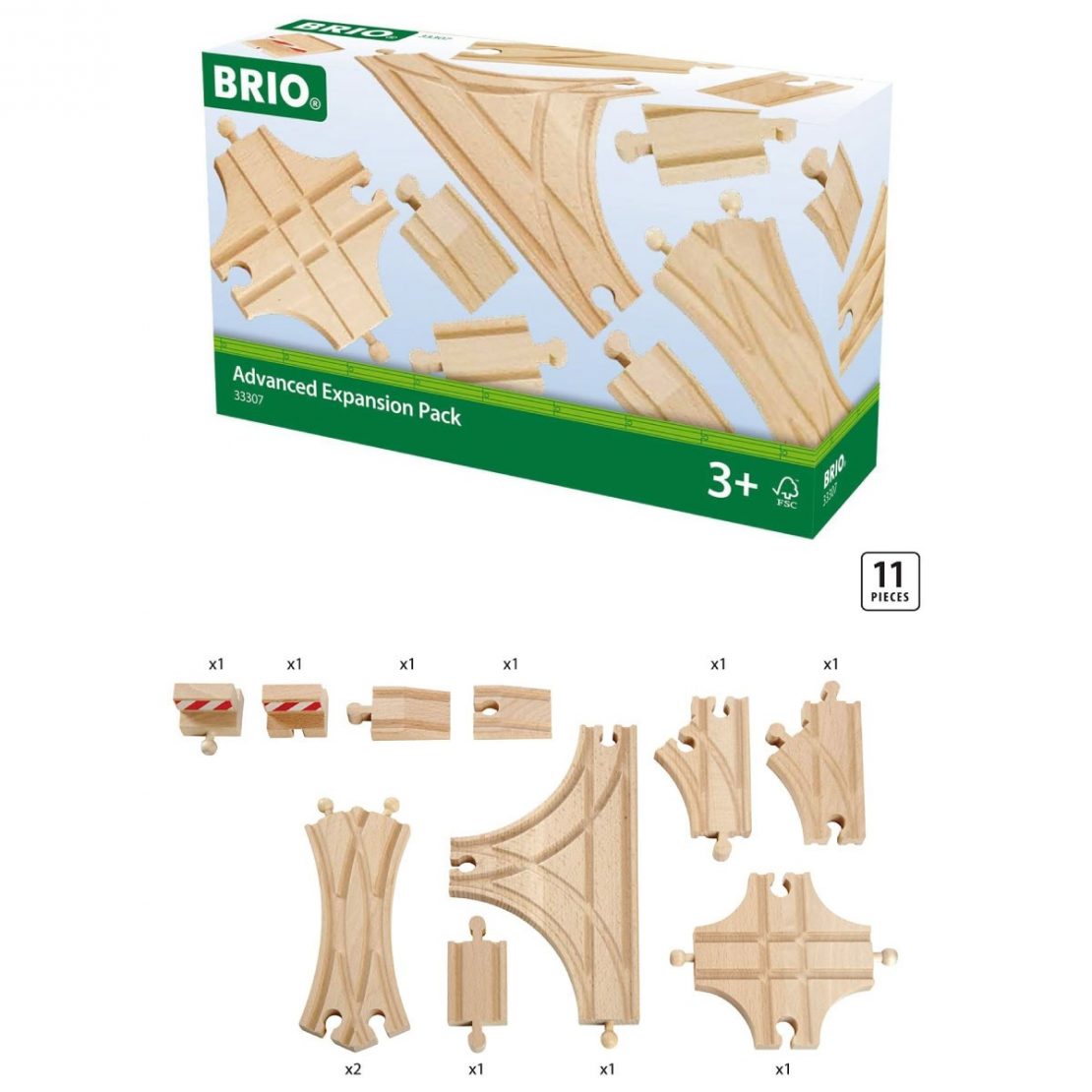 Advanced Expansion Pack
11 pieces
Bridges, Stations, and More!
3 yrs and up
These are the pieces that bring your railway to life. Lifting bridges, tunnels with sound effects, and special stations will thrill your engineers!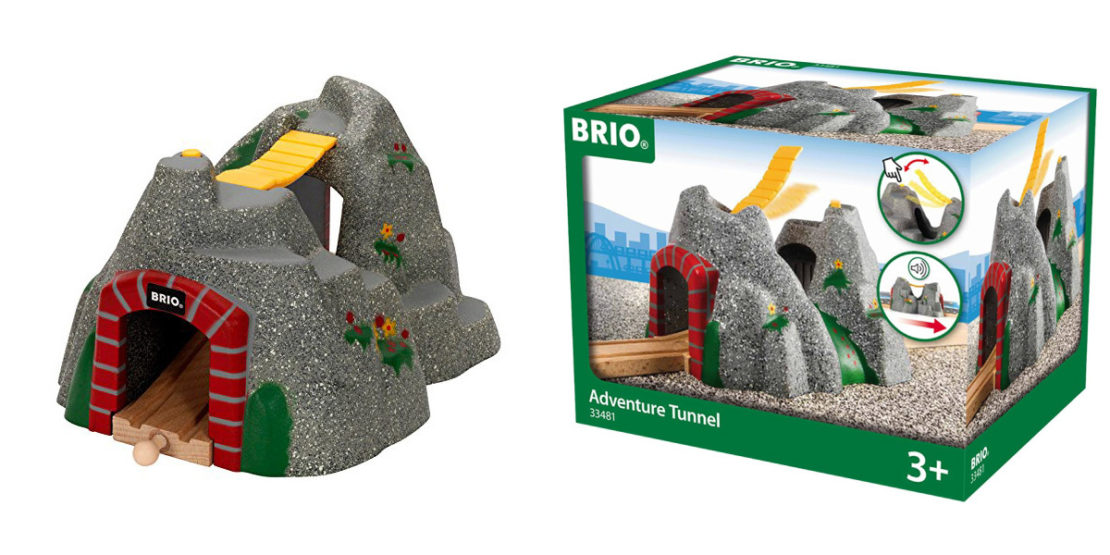 Adventure Tunnel
---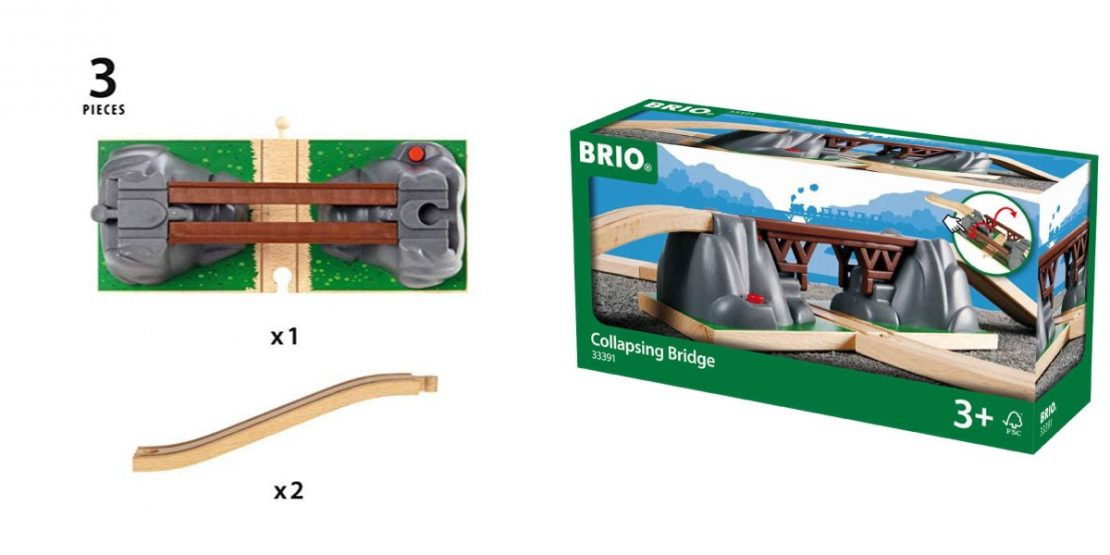 Collapsing Bridge
---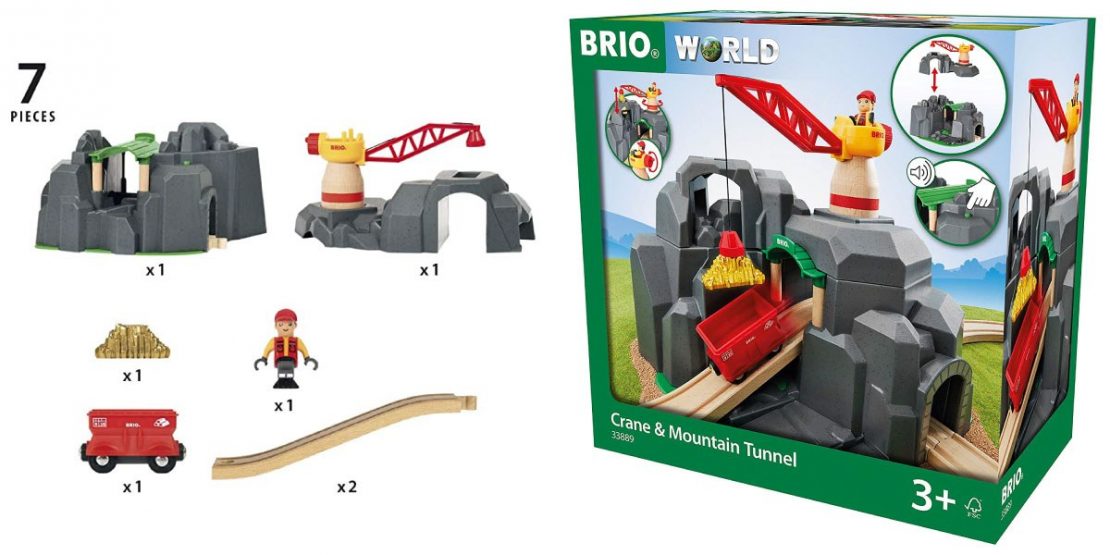 Crane & Mountain Tunnel
---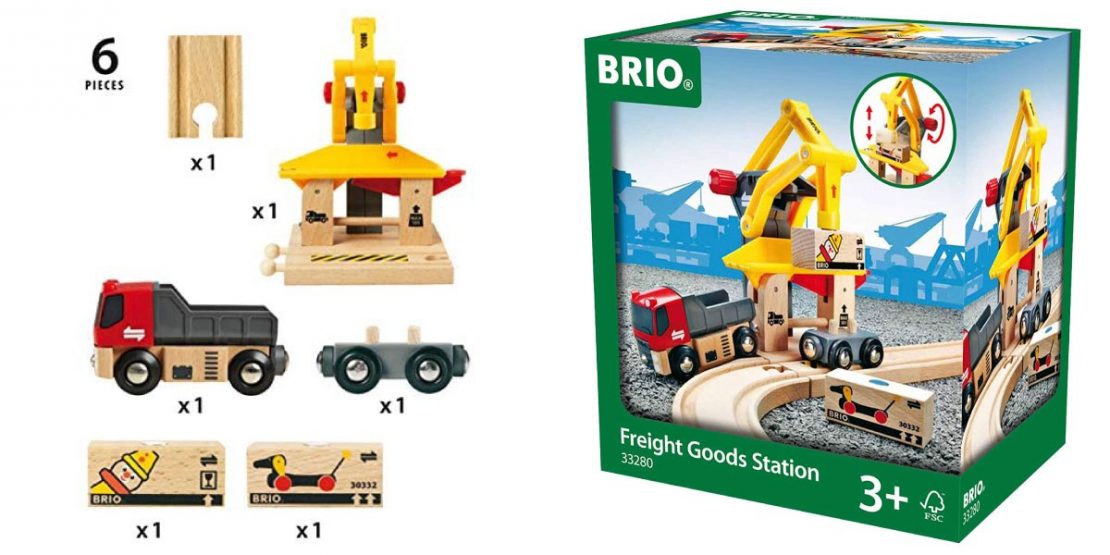 Freight Goods Station
---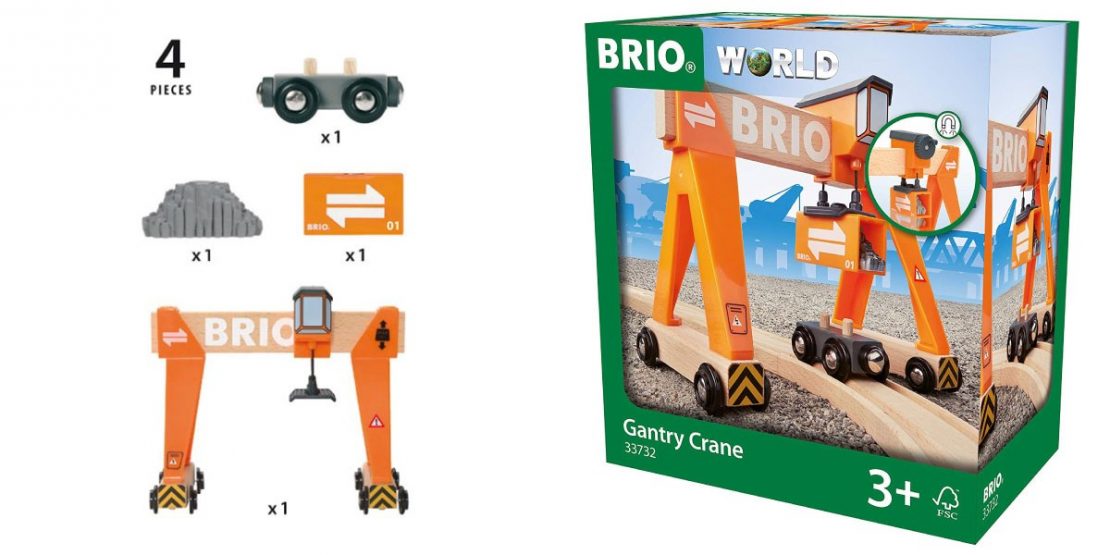 Gantry Crane
---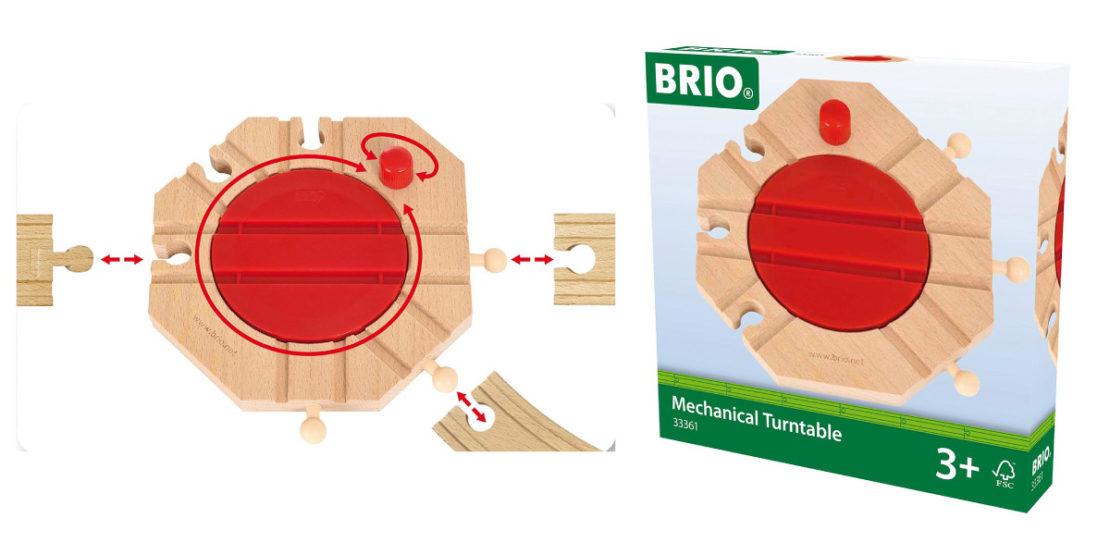 Mechanical Turntable
---
Signal Station
---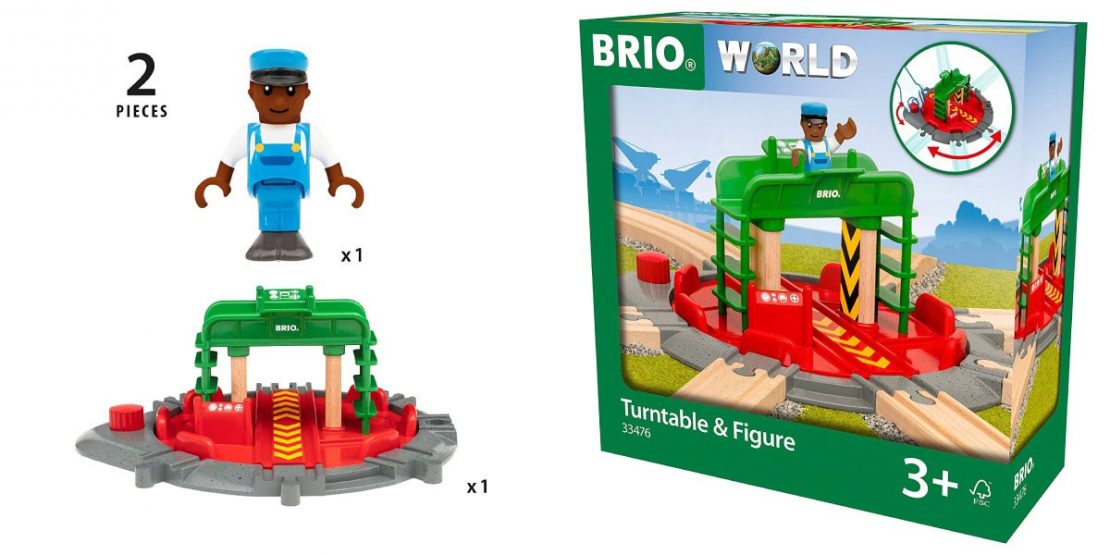 Turntable & Figure
---
Looking for Brio SmartTech Trains? We have those, too!
Brio SmartTech Trains