Busy Busy Airport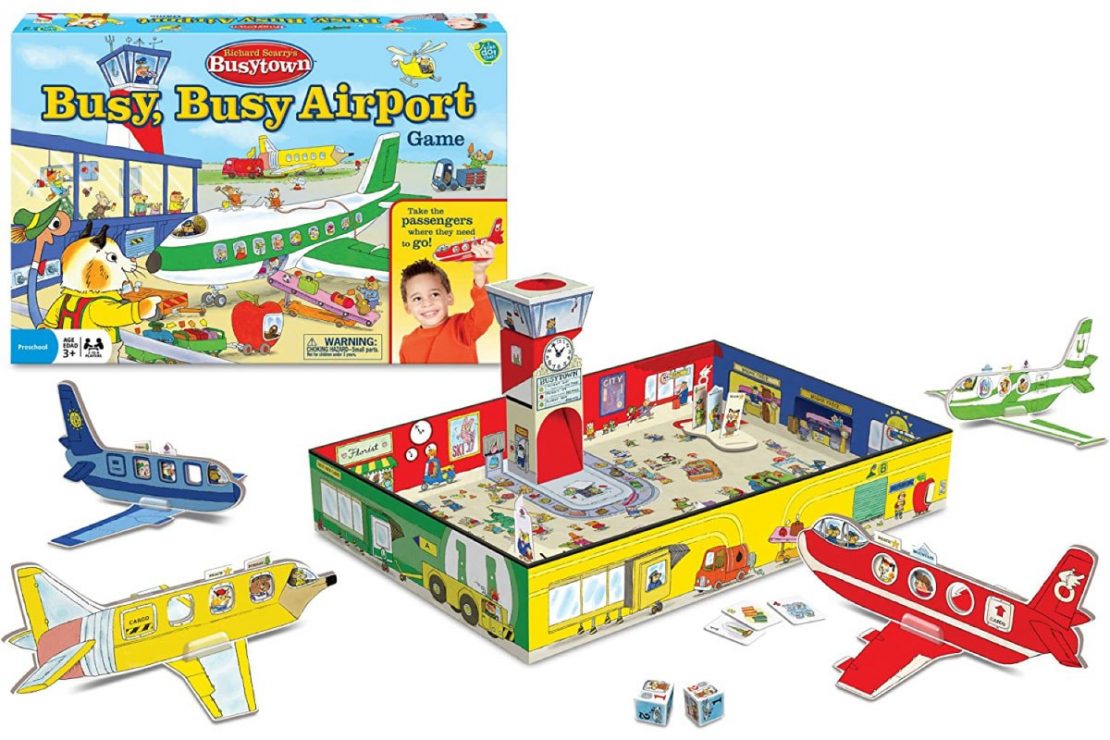 Richard Scarry's Beloved Book as a Game!
2 - 4 players, 3 yrs & up
Wonderforge
It's a busy busy day at the airport... And you're a pilot! Load the passengers and fly off to so many places… The mountains, a beach, the big city, and more! Now fly the plane back to the airport, and go again! The player who collects the most souvenirs wins the game.

Easy to learn and no reading, so everyone can play independently! It's an early learning game that encourages matching skills, as well as strategic thinking.