Chasing Fireflies
A Game of Shine and Seek!
3 yrs & up

The magic of catching lightning bugs whenever you want to play!
Those long summer evenings and the soft twinkling of fireflies in the grass... many of us have a childhood filled with running around, gently catching (and releasing) the adorable and blinky insects. This clever little game brings some of that experience to your kids, any time of day or year!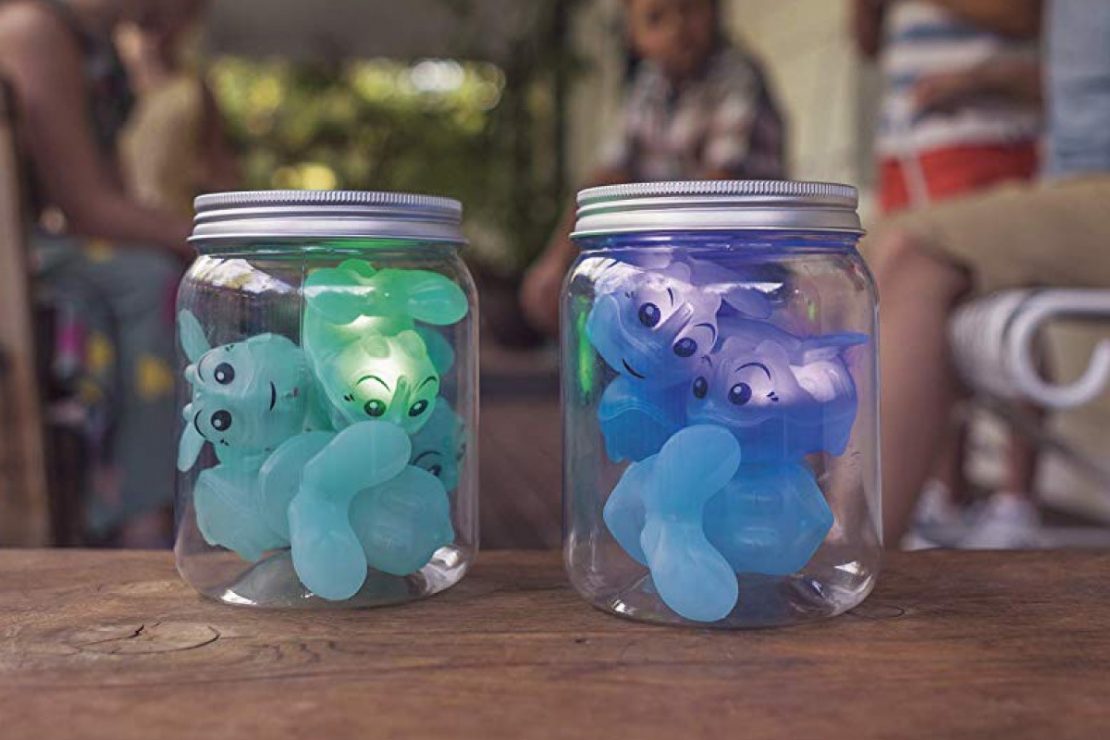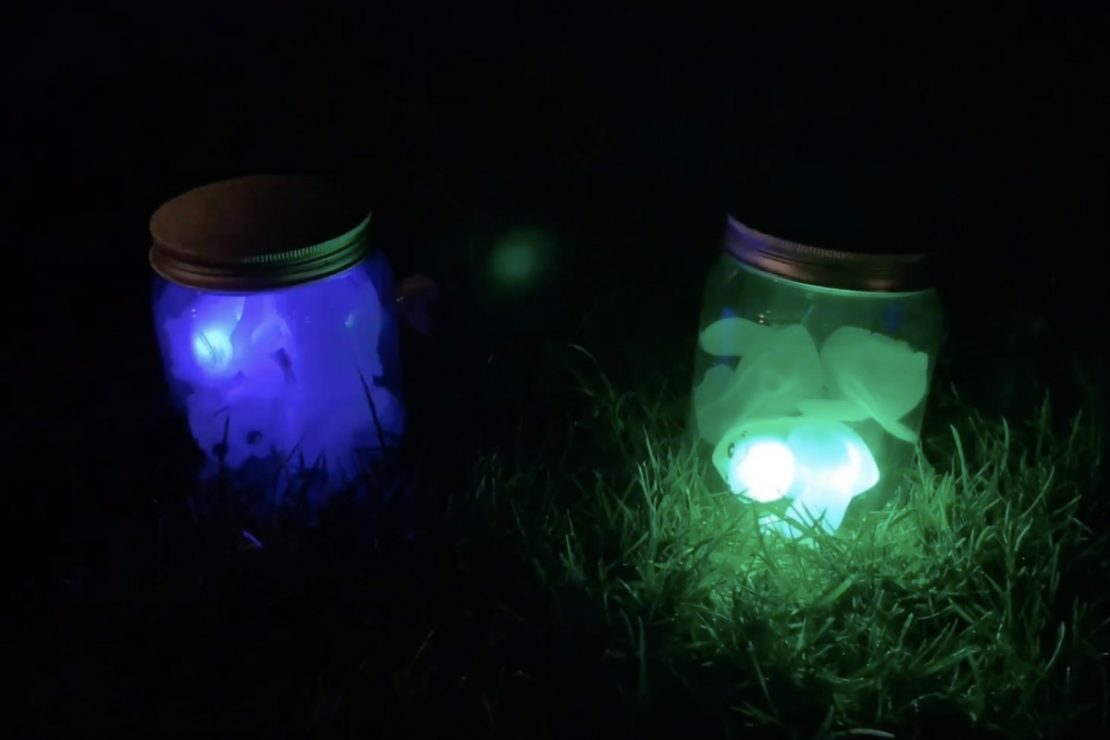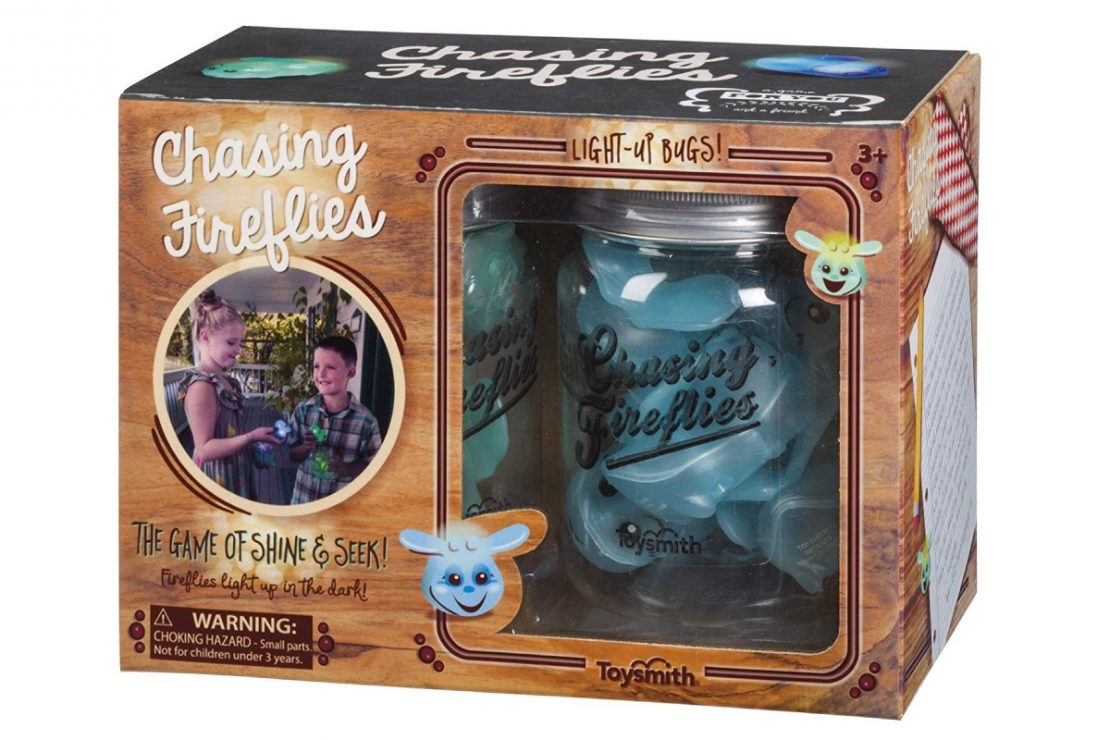 Each set comes with two mason-style plastic jars, each filled with five over-sized fireflies! One set blinks in blue, the other in green. Switch on the fireflies and take turns hiding them around the house or yard. You can play in teams, individually, or as a mad-dash free-for-all. No matter how you play, it's a flashy good time!
Each firefly requires 3 AG3 batteries, included.