Chroma Blends from Ooly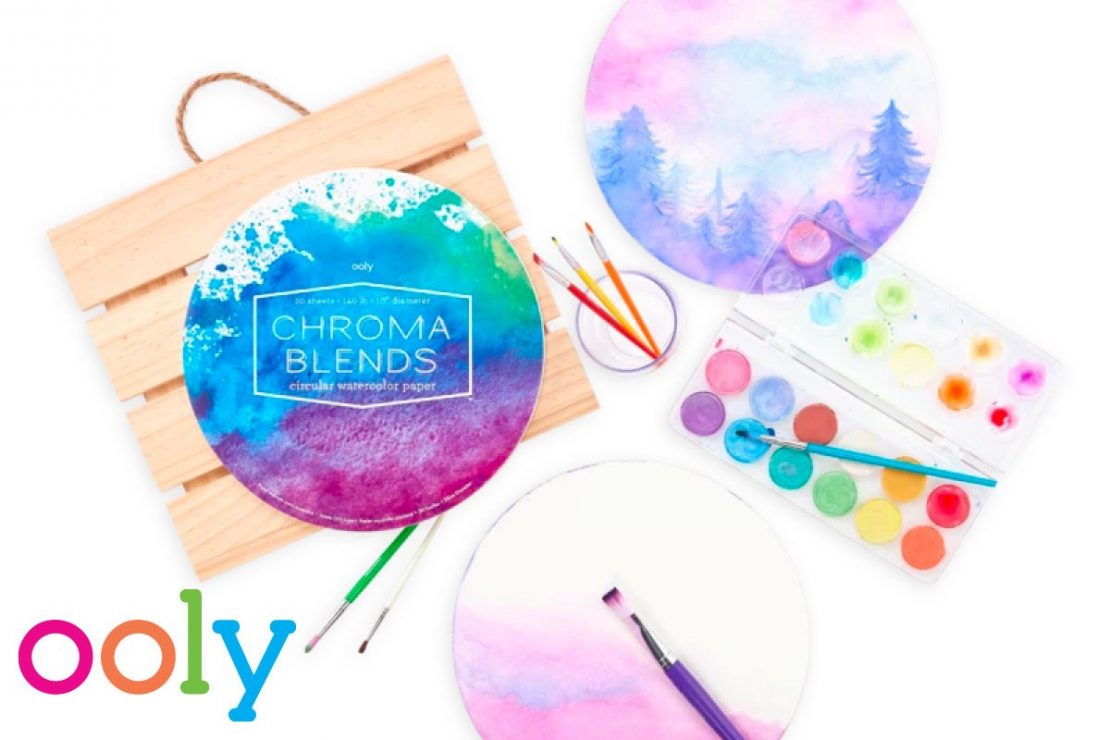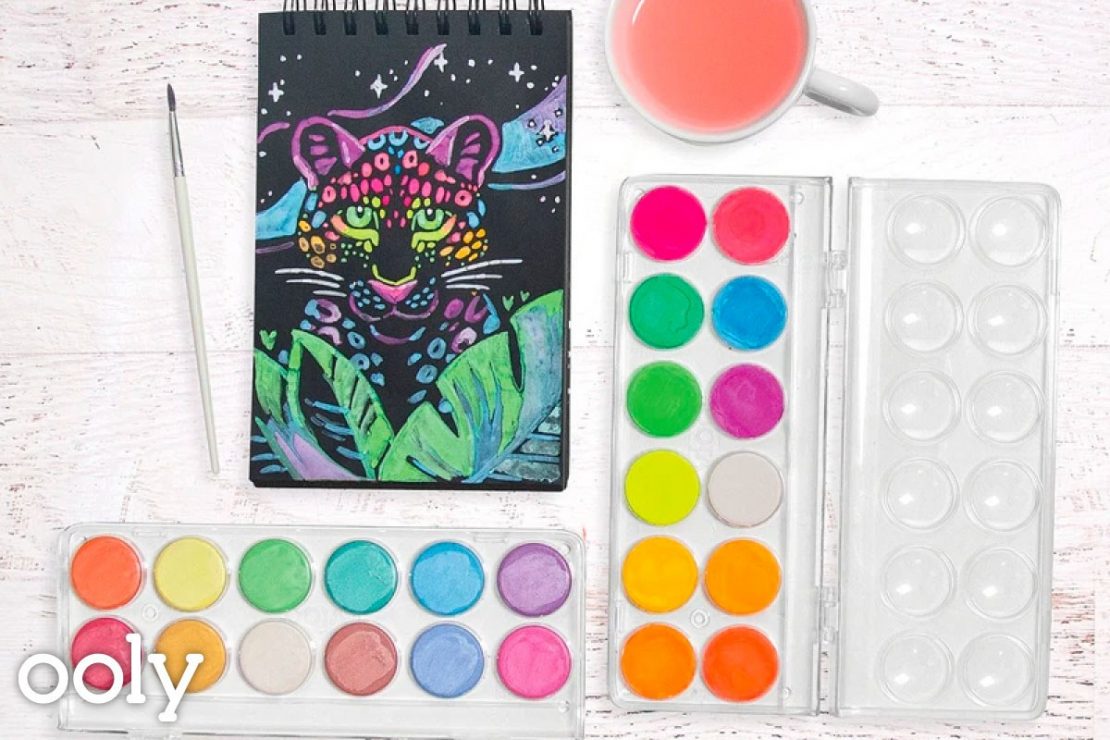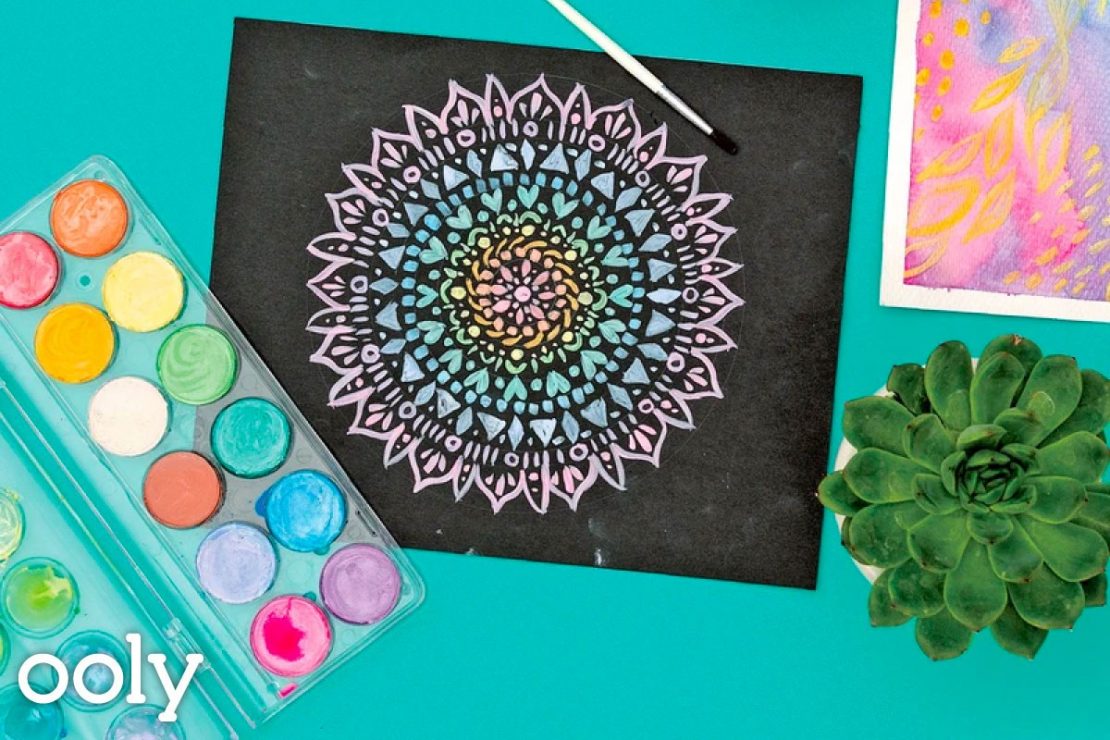 Discover the fascinating world of watercolor!
Chroma Blends are a unique watercolor paint. As the name suggests, they flow together in a really lovely way. The surprising part is how vibrant and deep the color is. Unlike most watercolors, Chroma Blends are brilliant on dark and black papers!
---
Neon Chroma Blends
12 Neon Watercolor Set
6 yrs & up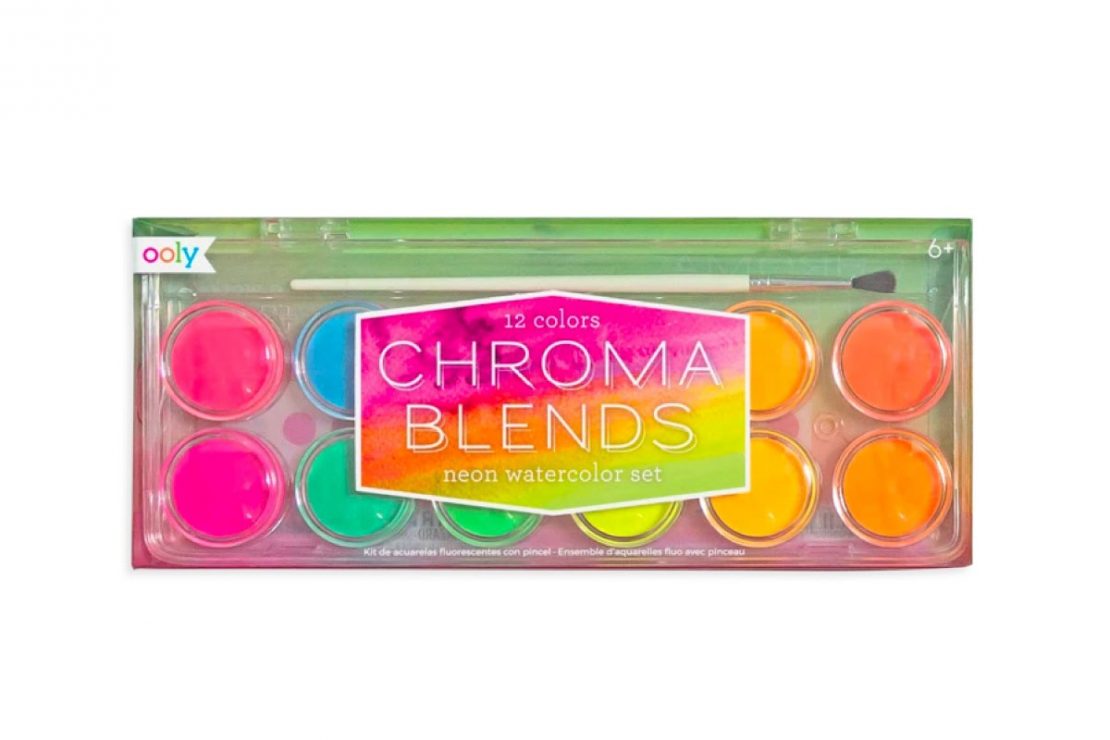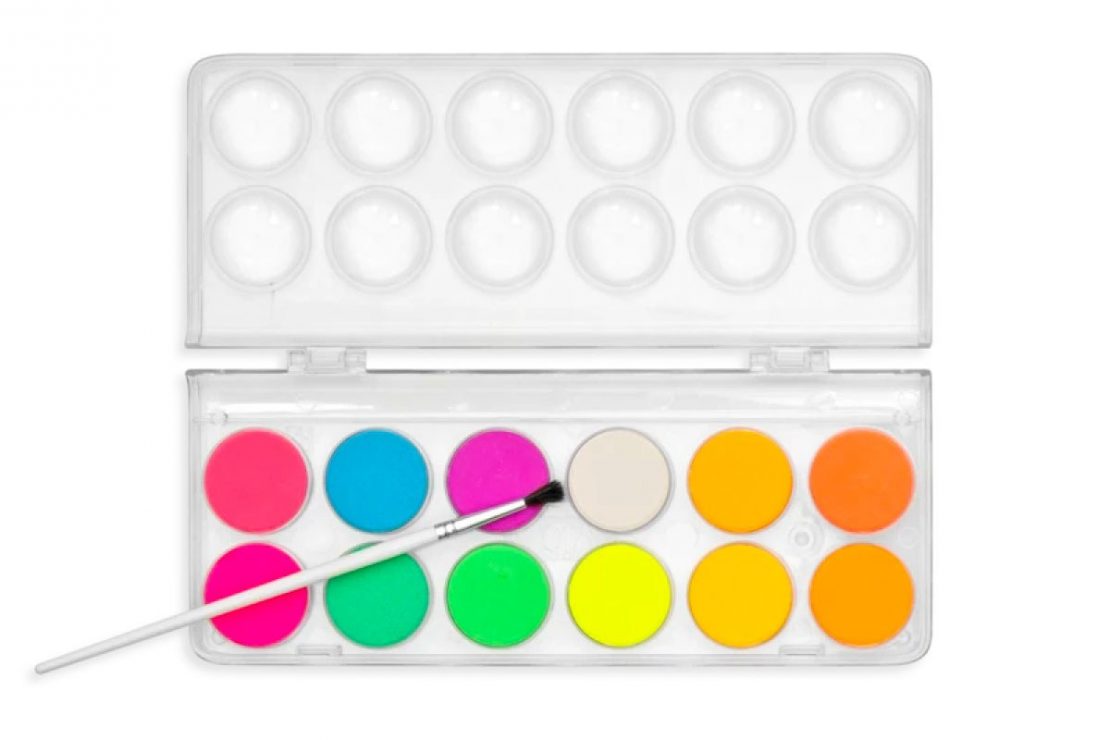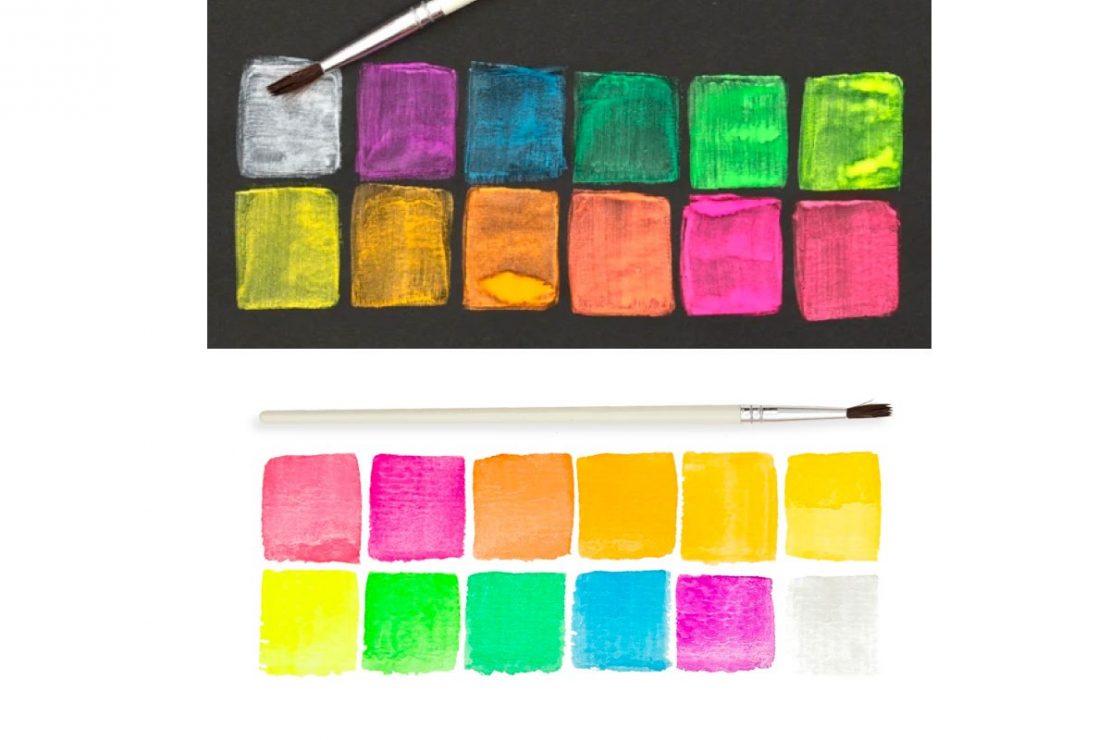 Neon brights are totally right!
Set of 12 neon watercolors
Bright enough for black and dark colored papers!
Cover doubles as a paint palette
Brush included
---
Chroma Blends Circular Watercolor Paper
6 yrs & up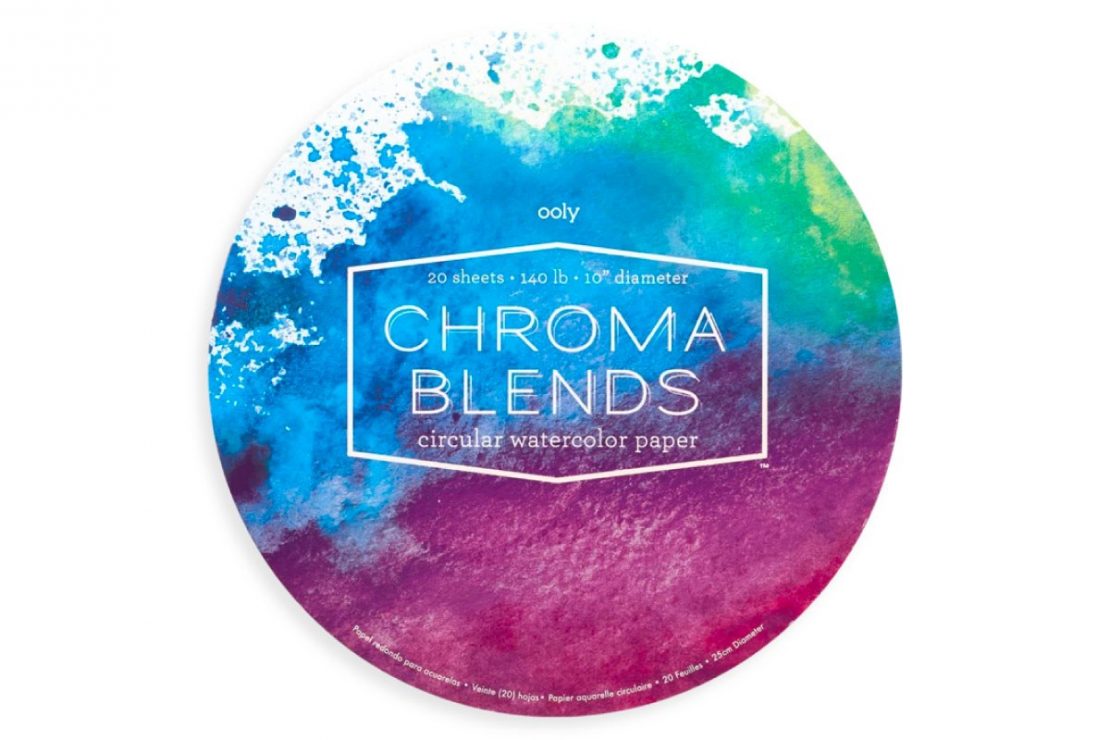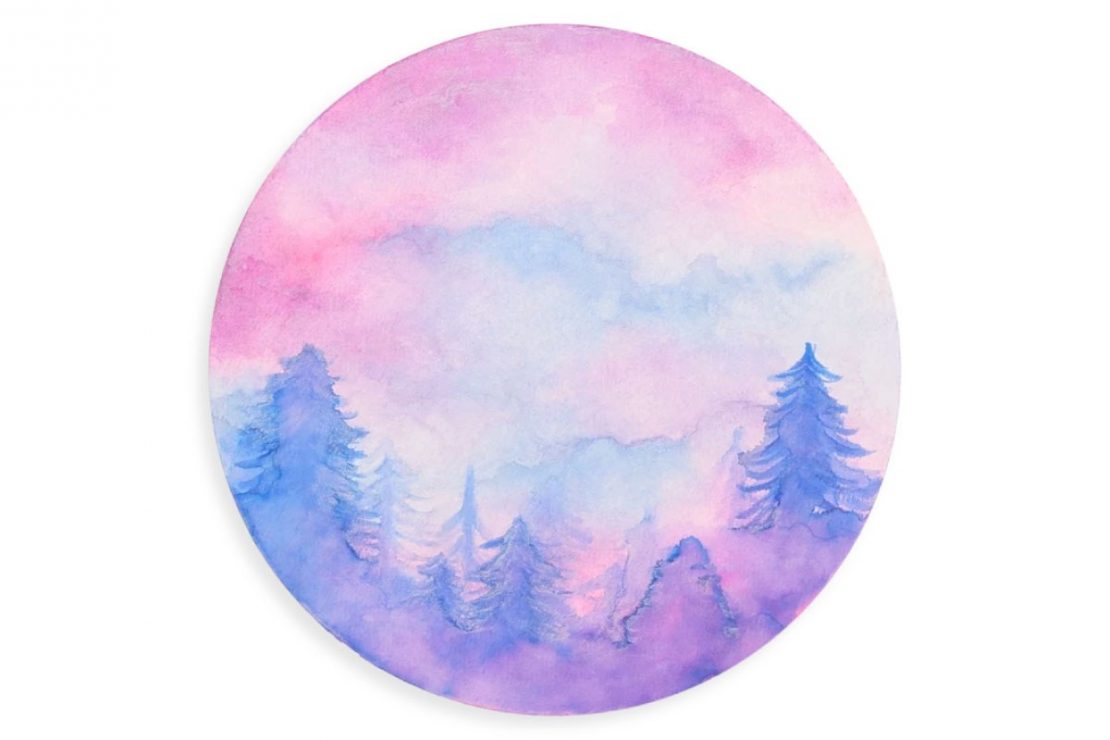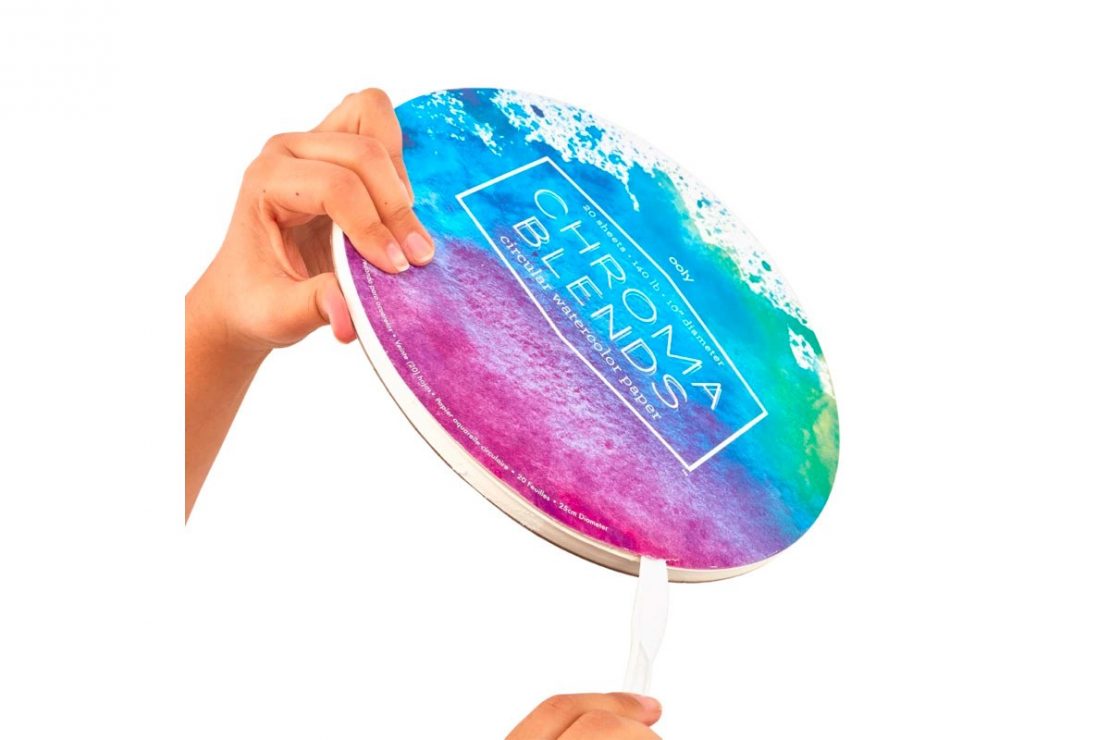 Don't be a square… Work round!
10" in diameter
20 sheets of acid free watercolor paper
140lb heavy weight
Tape bound on all sides to prevent warping when painting
Hint: Once work is dry, take a letter opener, butter knife, or similar item and carefully slide it between sheets to loosen and remove it.
Better Together!
Calligraphy Duo
12 Chisel & brush tip markers
12 yrs & up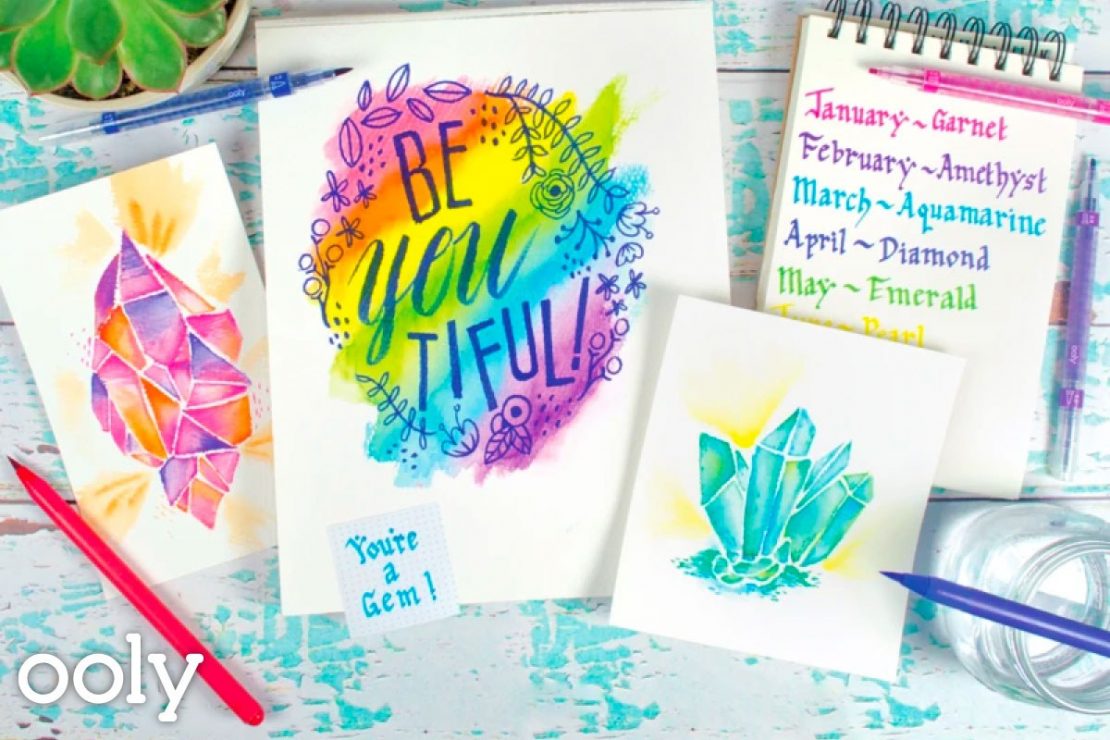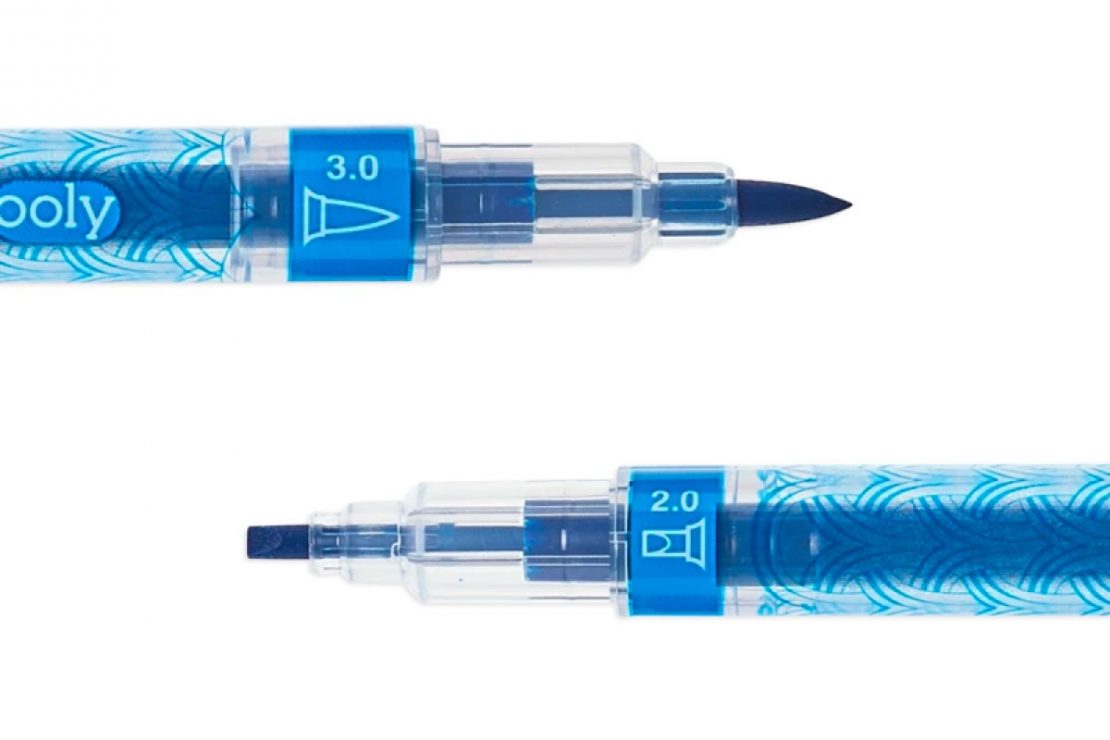 Discover a creative flair for lettering!
12 double-tipped markers in classic colors
Chisel tip is 2.0mm, brush marker tip is 3.0mm
Excellent calligraphy starter set