Creativity for Kids Indoor Garden Sets

Grow and play!
These kits have everything you need to create imaginative indoor gardens & terrariums!
---
Grow n Glow Dinosaur Habitat
6 yrs & up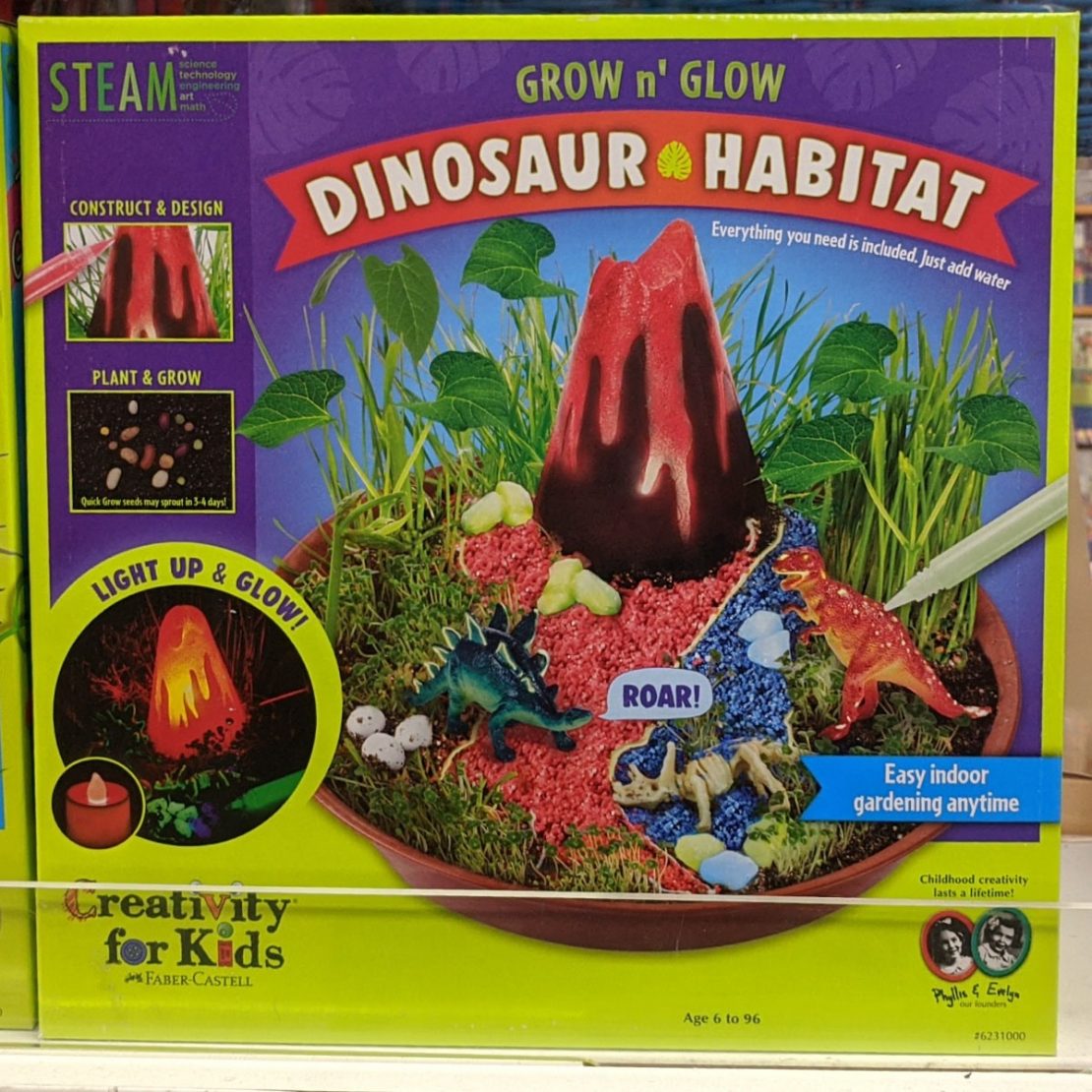 Glow-in-the-dark paint and accessories along with the light up volcano will add WOW to this garden craft. Quick grow seeds start sprouting in just a few days. Enough seeds to plant your garden 2-3 times. Fun dinosaur science facts are included.
The perfect STEAM activity for big and little paleontologists. This "just add water" kit includes: dinosaurs, a dinosaur fossil, light up volcano, lava paint, glowing stones, planting container, potting mix, quick grow chia, wheat grass and bean seeds, a soil scoop and plant mister.
---
Wee Enchanted Fairy Garden
7 yrs & up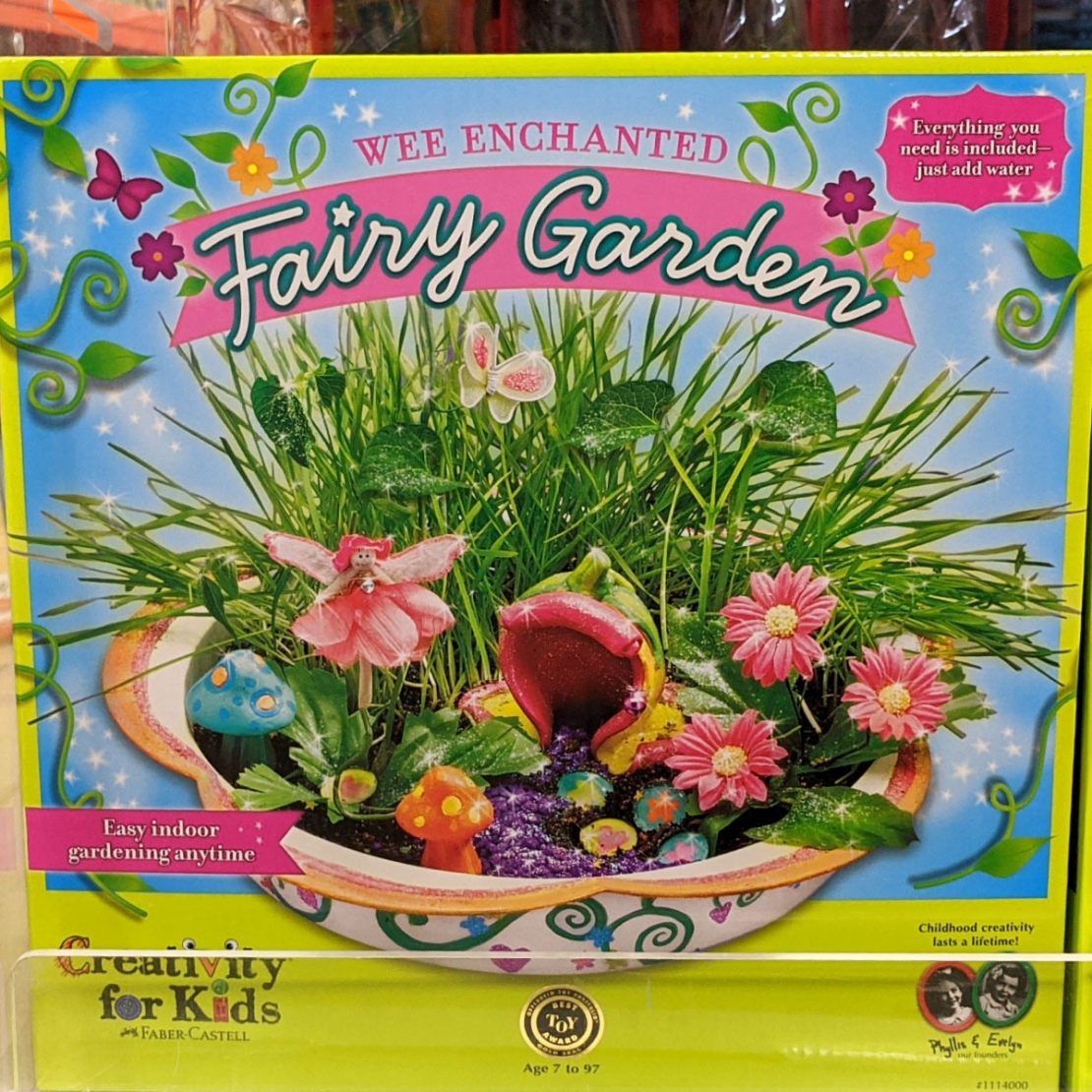 With a little creative magic, you can grow your own enchanted fairy world. Garden set includes an 11" diameter flower shaped gardening dish, enchanted flower house, tiny gemstone treasures, flowers, butterflies, paint, soil and seeds that grow like magic. Finish off your garden with a friendly fairy, a sparkling garden path and teeny tiny toadstools.
---
Mini Garden Kits
6 yrs & up
Decorate, plant and grow your own mini garden in an egg-shaped mini environment.

Complete with everything you need! Each kit includes potting mix, quick growing chia seeds, themed stickers, dimensional accents, fun mini figures and decorative sand. The chia seeds start sprouting in 3-5 days.
Finished gardens measure 5 ¼" h x 3" w.