Creativity For Kids Craft Multi-Project Kits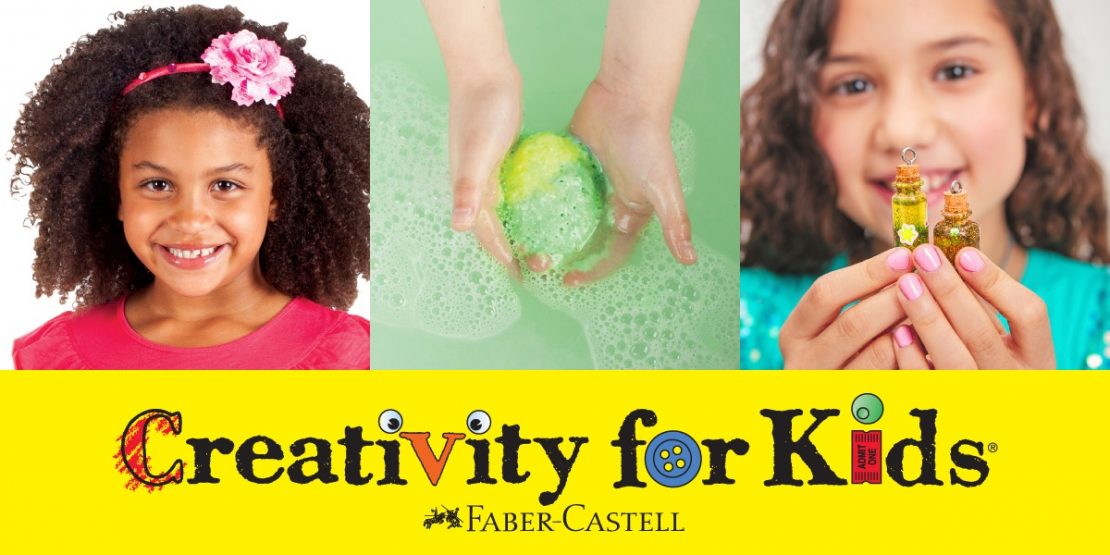 Inspire a Lifetime of Creativity!
Faber-Castell is one of the oldest and most respected art supply manufacturers in the world. They've taken their knowledge of art and creativity and unleashed an entire line of craft kits for kids under the brand name of "Creativity for Kids." Quality supplies, clear instructions, and a dedication to unleashing the maker inside of every child is at the core of their products.
One of the things we love is that many of their craft kits are not one-time happenings. They have enough supplies to make several different projects so they're a great activity for siblings and small groups. They're also a great take-along to Grandma's.
These are a few of the multi-item kits currently in stock.
---
Sticker Suncatchers
Make 5 Suncatchers
4 yrs & up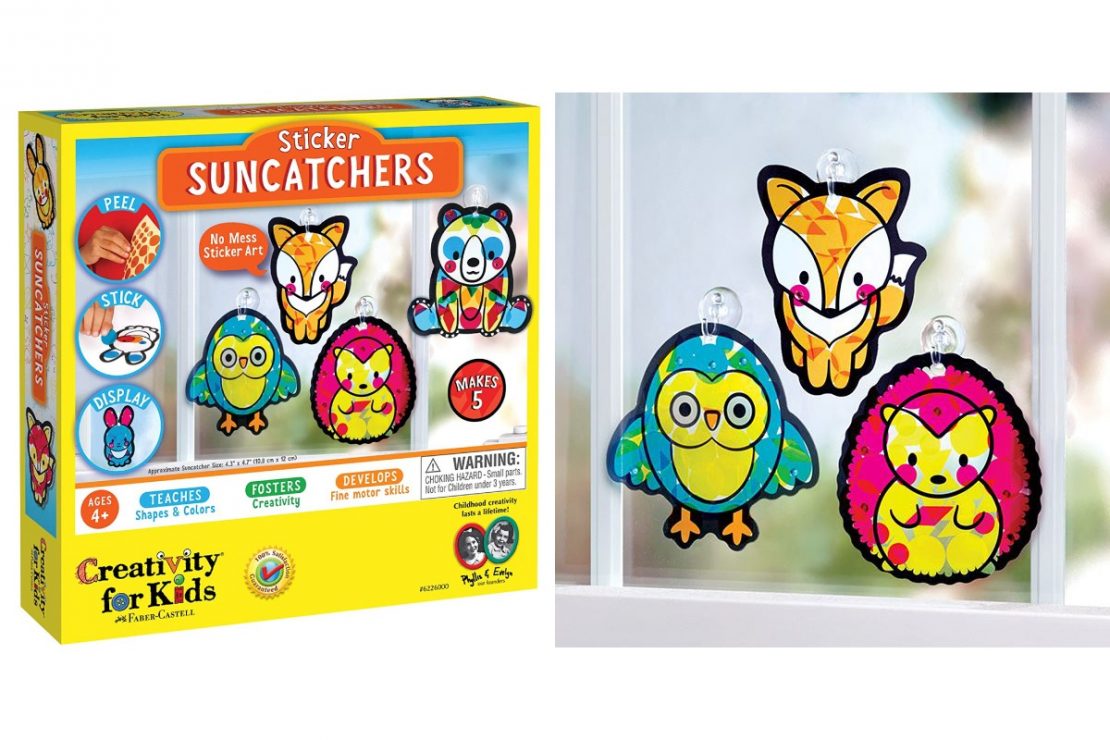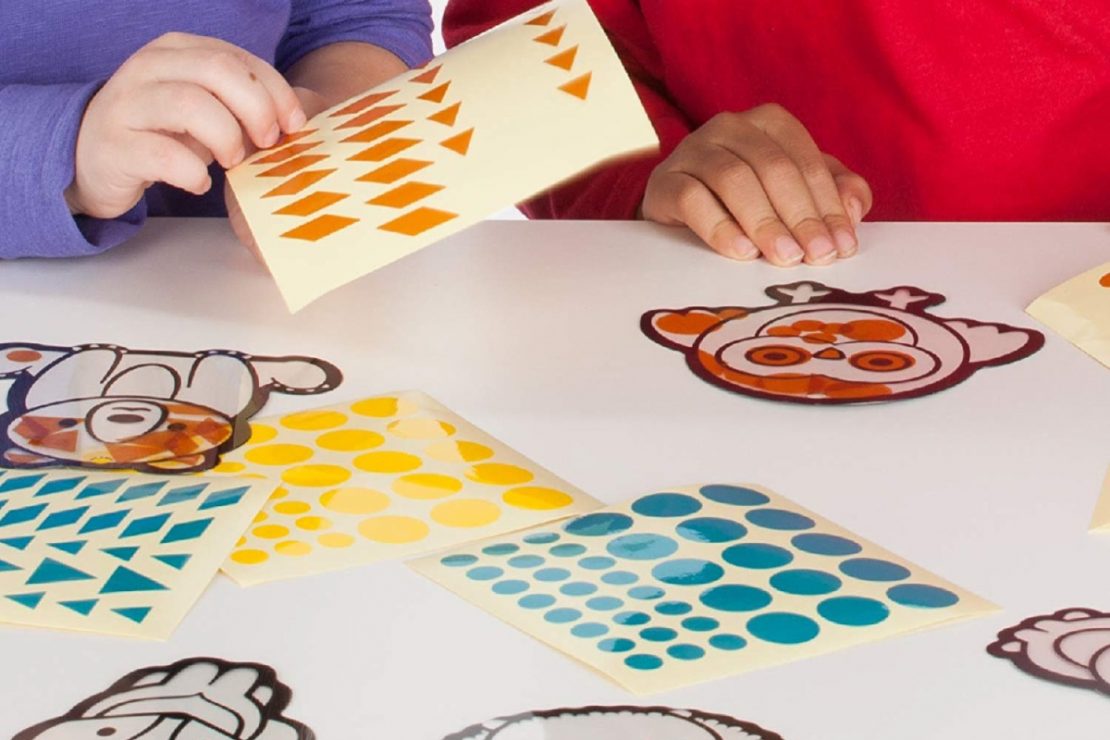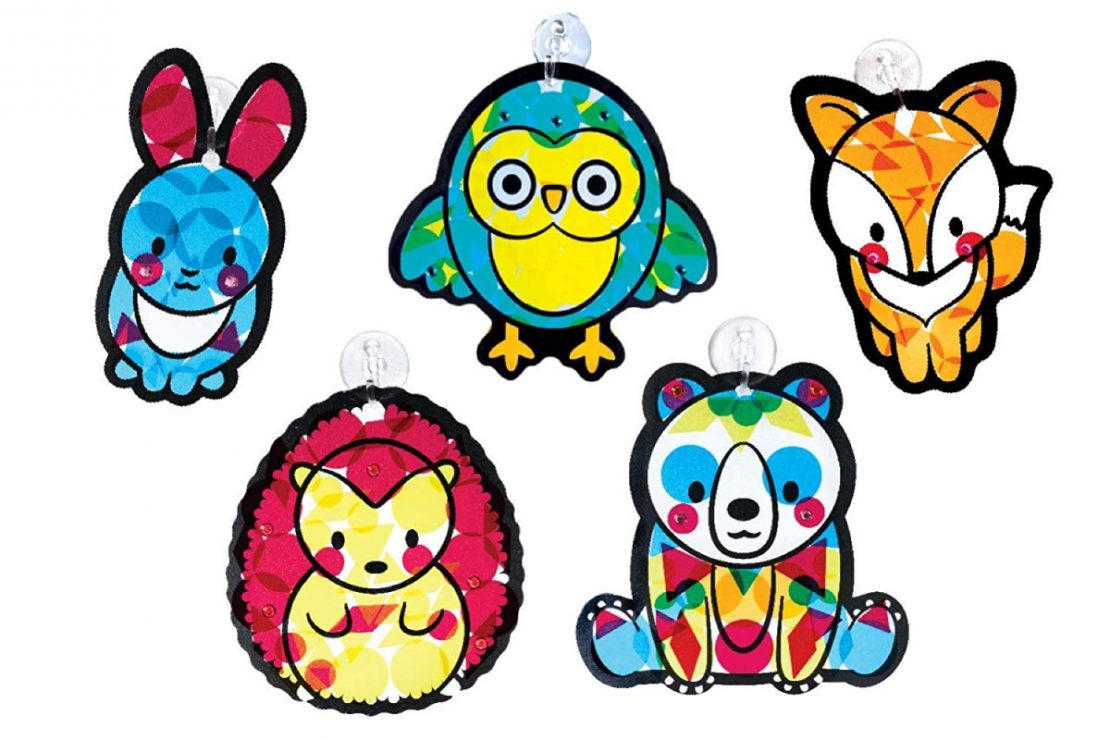 Create a stained glass look with this sticker activity kit! Apply the colorful translucent stickers to the animal templates anyway you want. Layer to create even more colors and effects! Use the included suction cups to display your handiwork in a sunny window.
---
Fashion Headbands
Make 10 Stunning Hair Accessories
5 yrs & up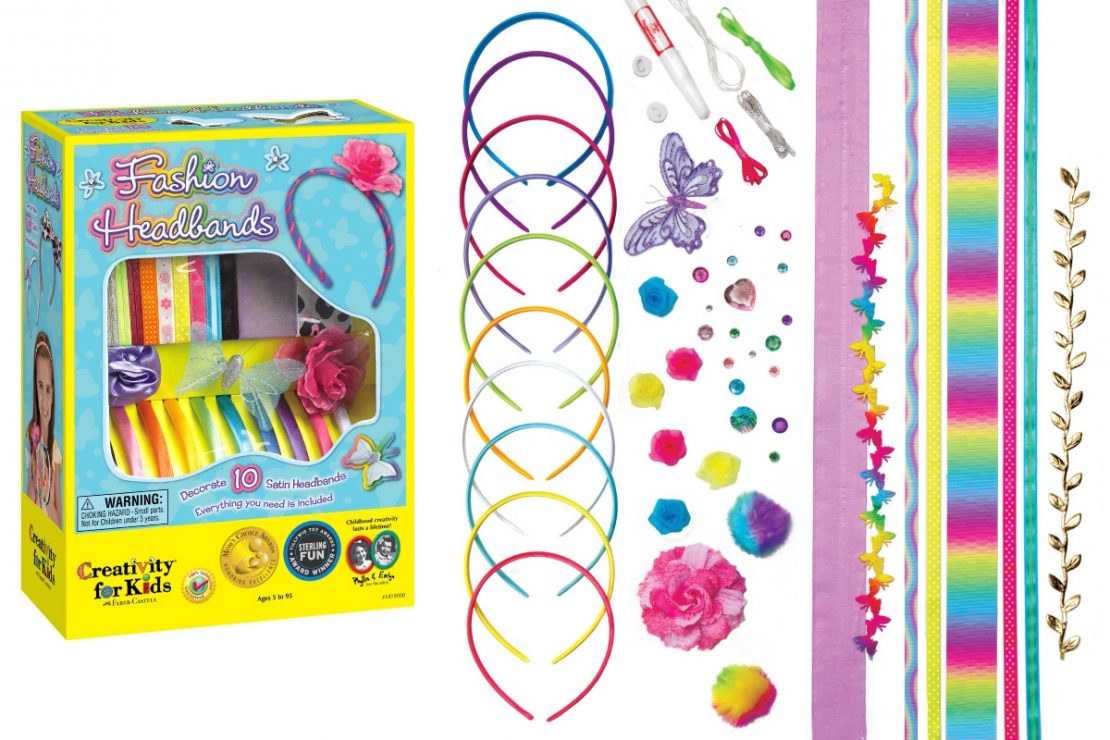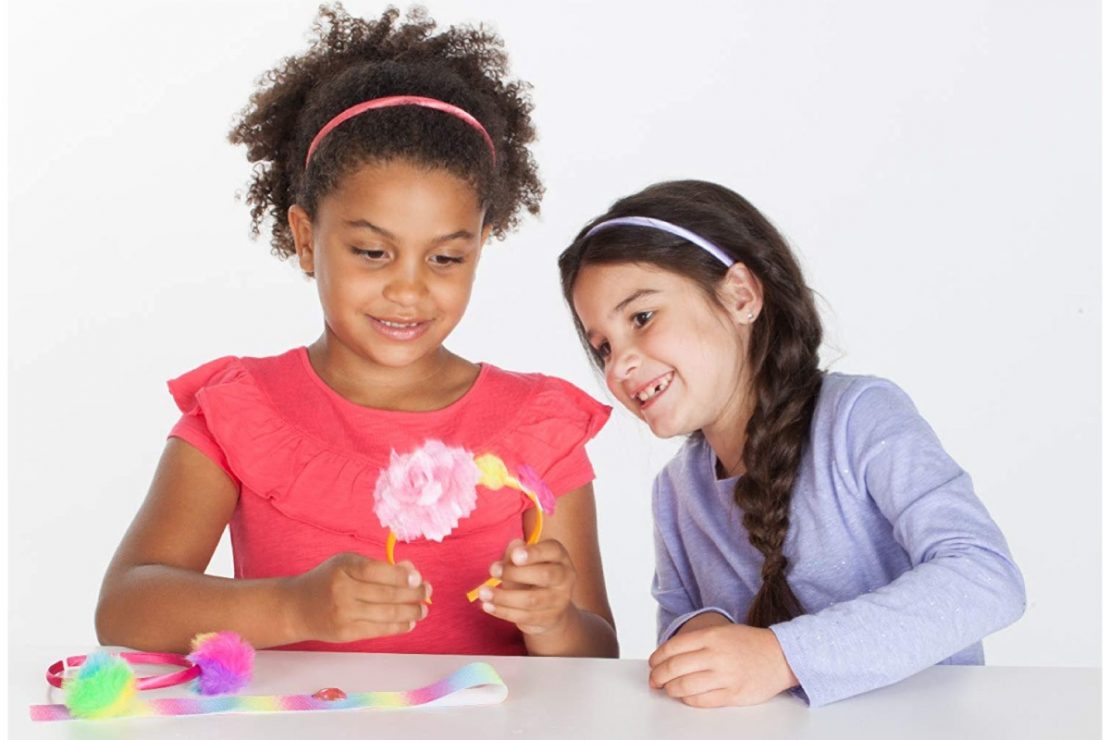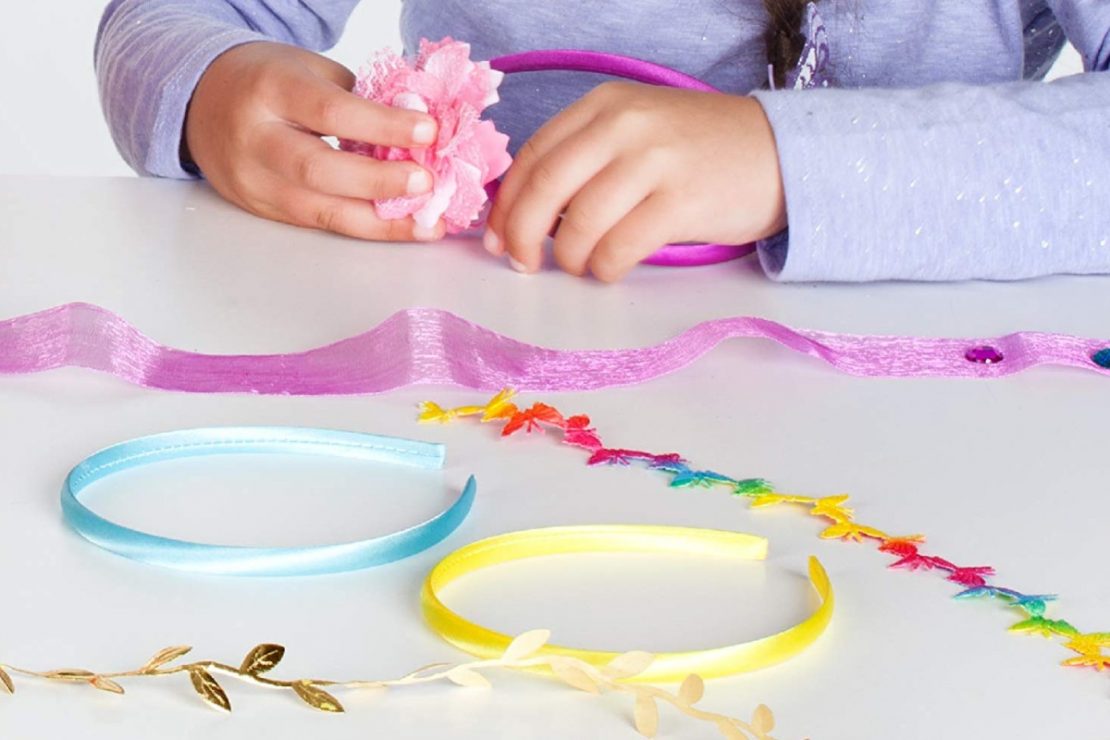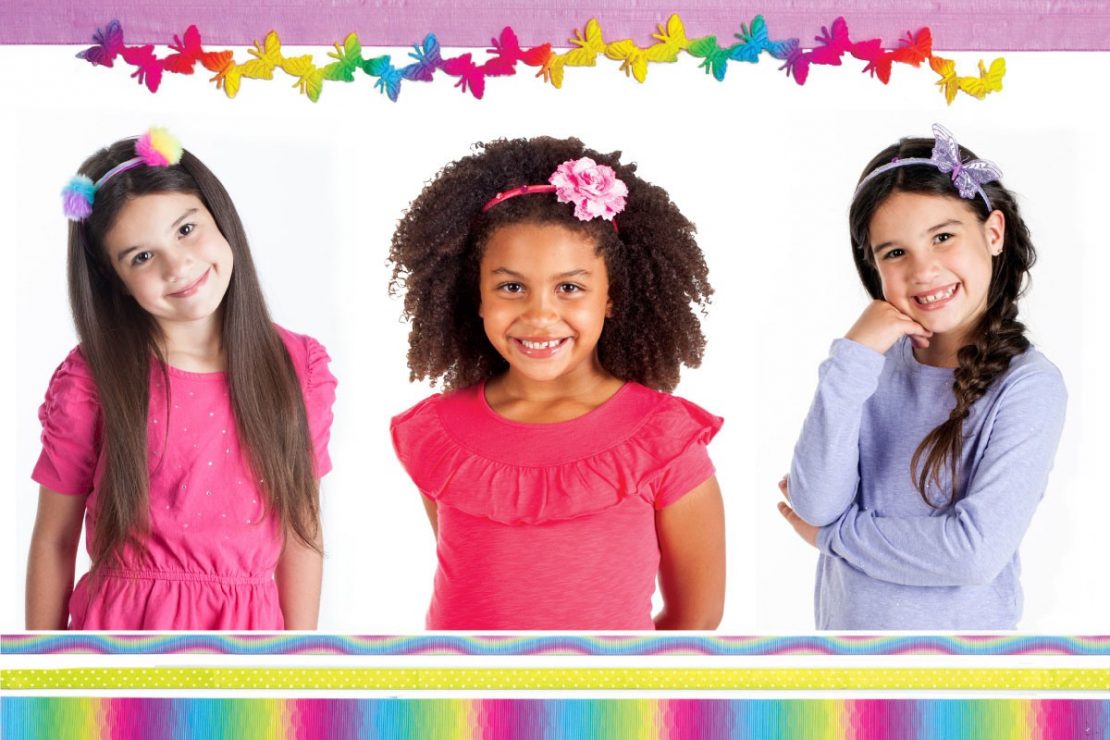 Change up your 'do with a headband all your own! This kit contains all you need to make 10 different headbands that will showcase your creativity. Decorate the plastic bands with ribbons, pom poms, butterflies, flowers, and dazzling jewels.
---
Calming Swirl Charms
Make 5 Charms to Wear & Share
5 yrs & up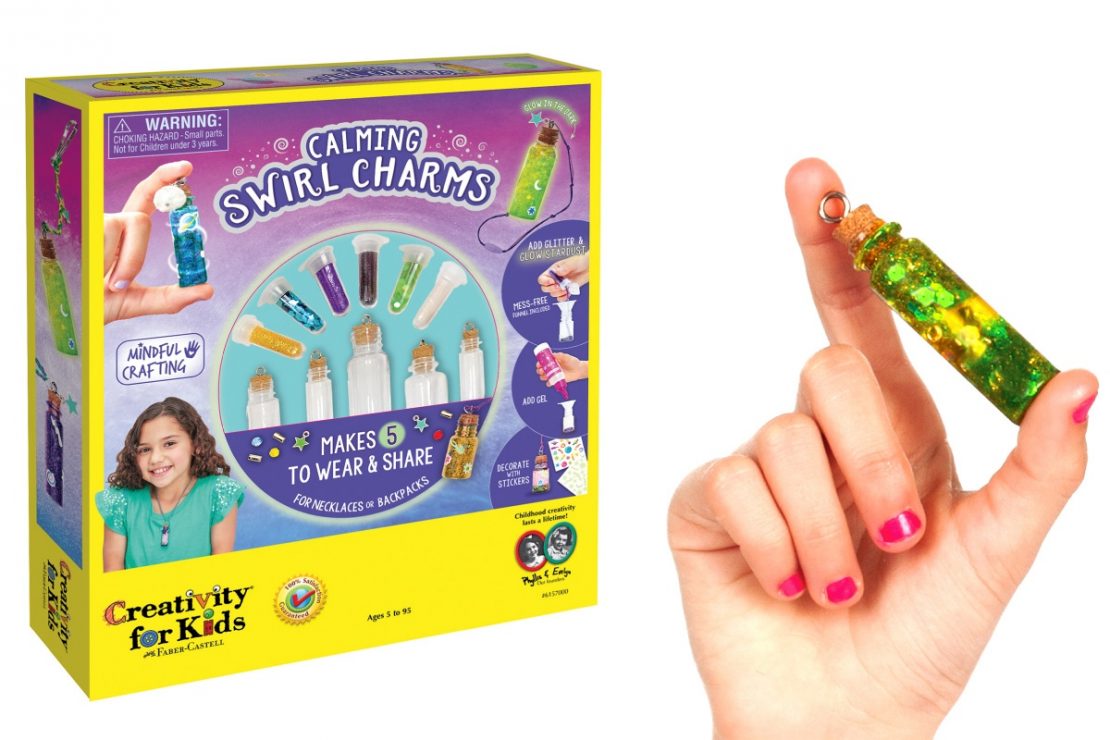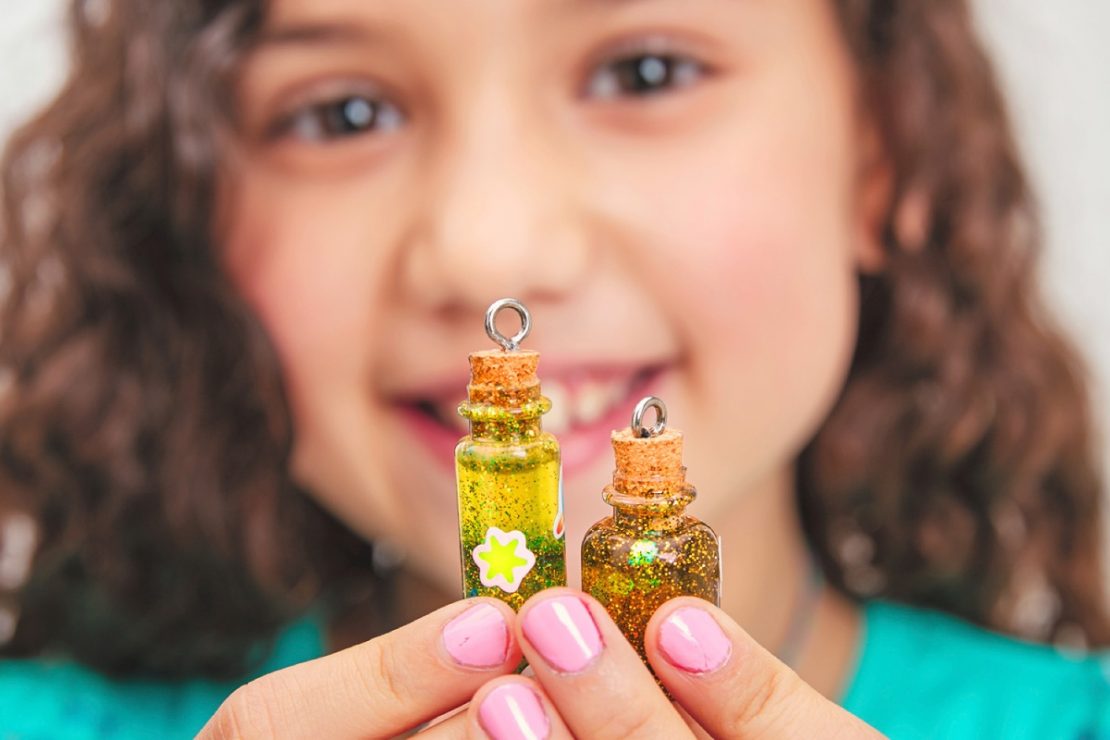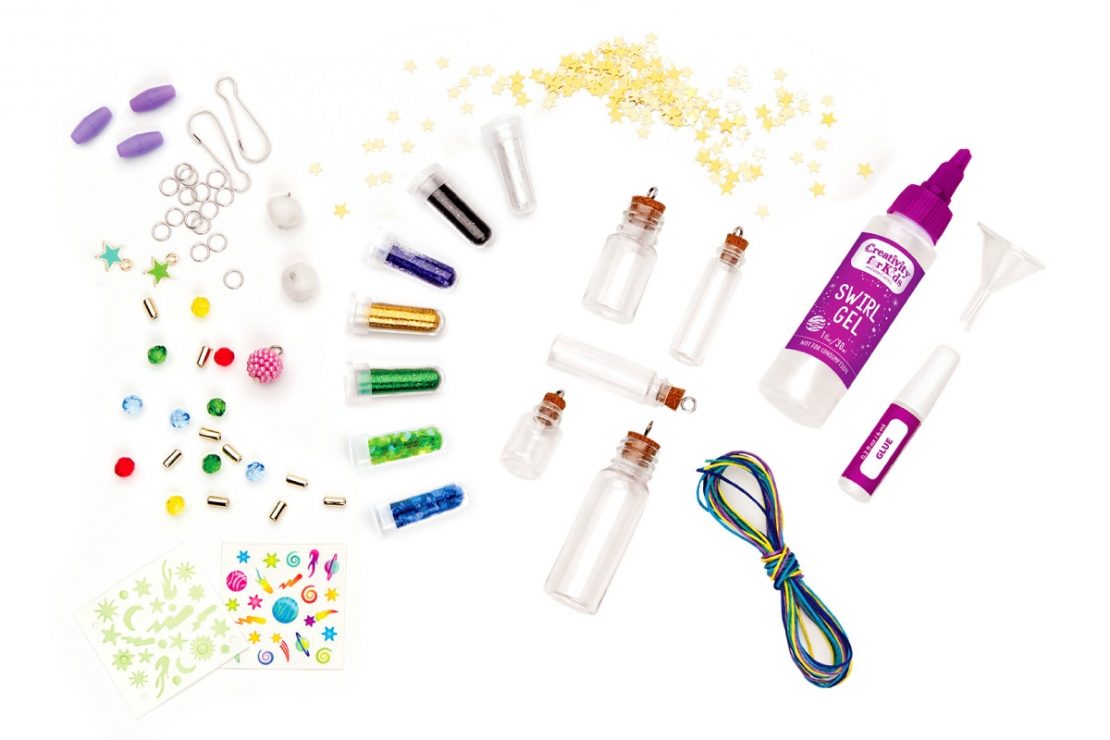 Create magical charms to wear as jewelry or clip onto a bag or backpack. Open one of the teensy bottles and add glitter, beads, and swirl gel. Re-cap and give it a shake! Everything flows together and creates a hypnotic swirl.
---
Magical Pom Pom Keychain
Make 5 Keychains
6 yrs & up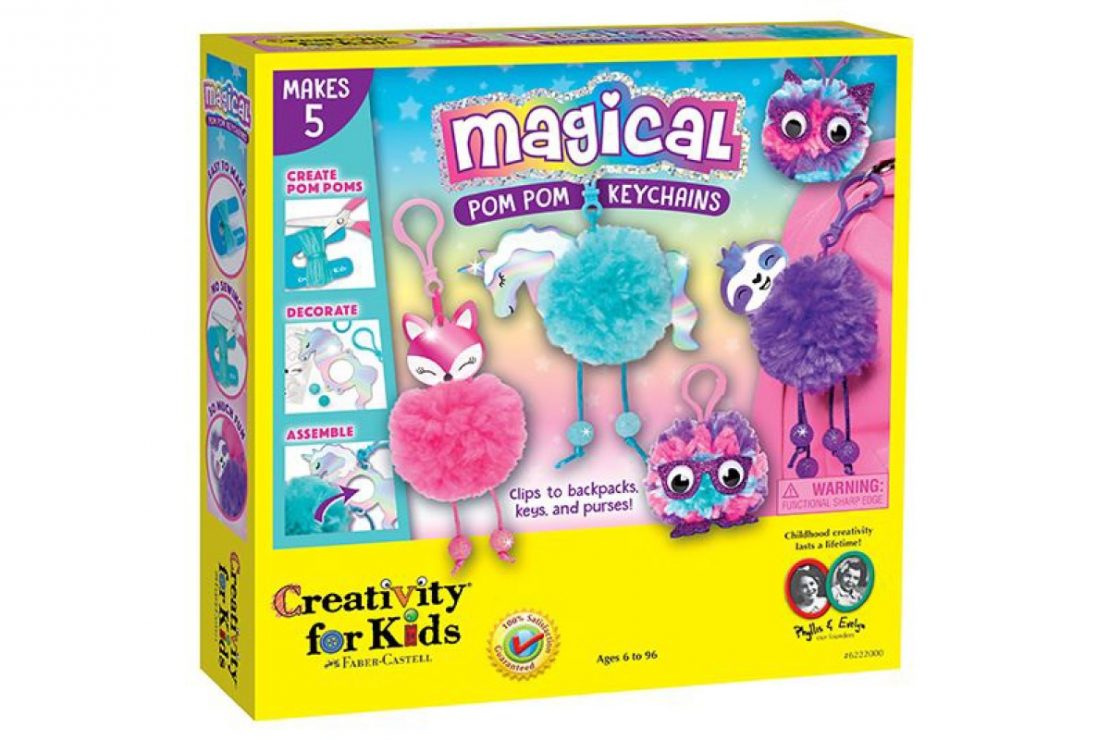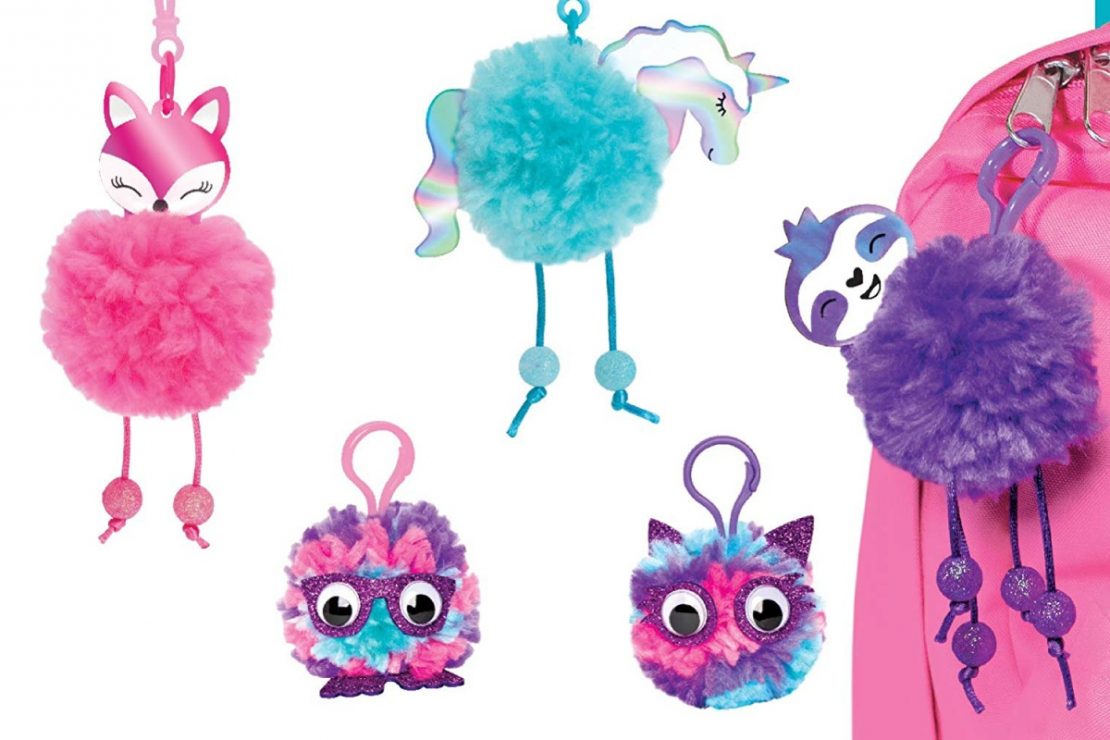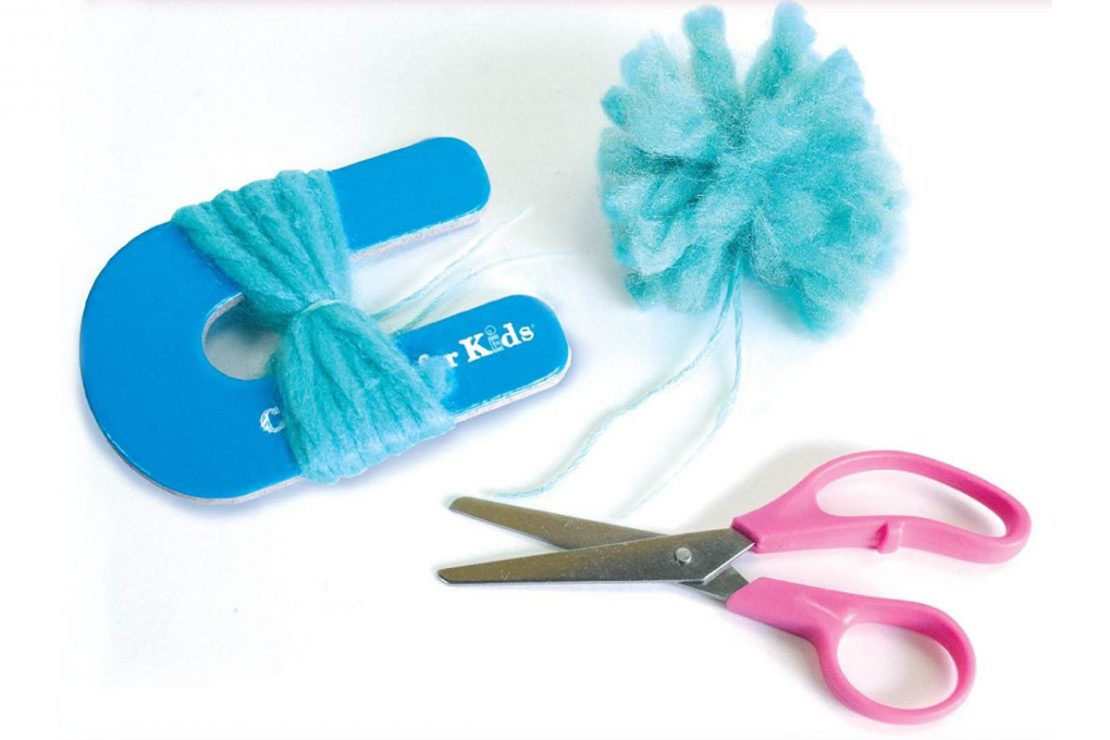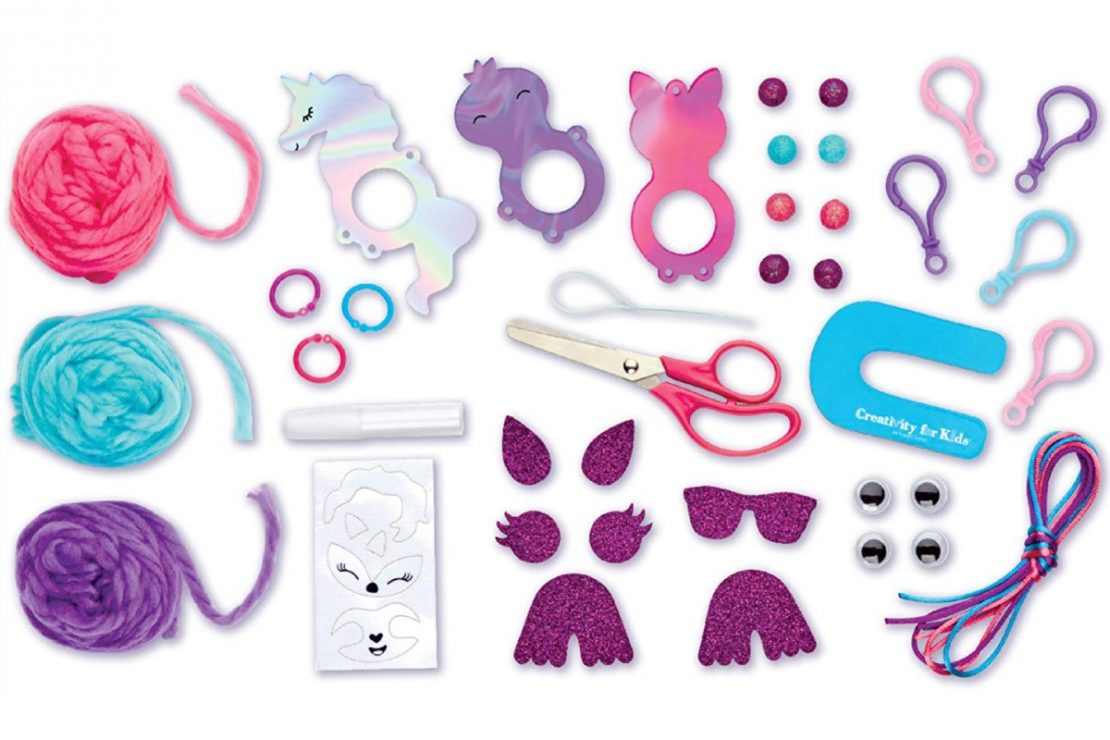 No sew fiber arts project for little crafters! Using the special Pom Pom tool, create floofy poofs in no time. Embellish with holographic "bodies", sticker features, and more! Attach the clips and you'll have go-everywhere friends that will keep your keys safe!
---
Shrink Fun Geode Jewelry
Make 8 Jewelry Pieces
7 yrs & up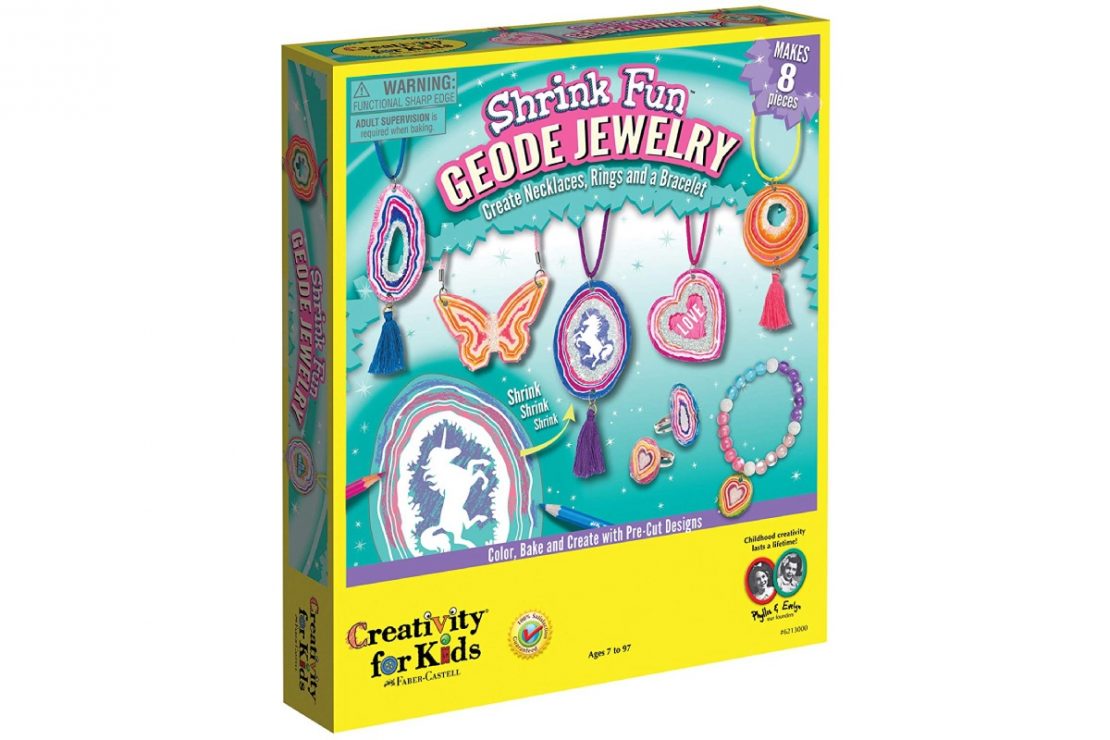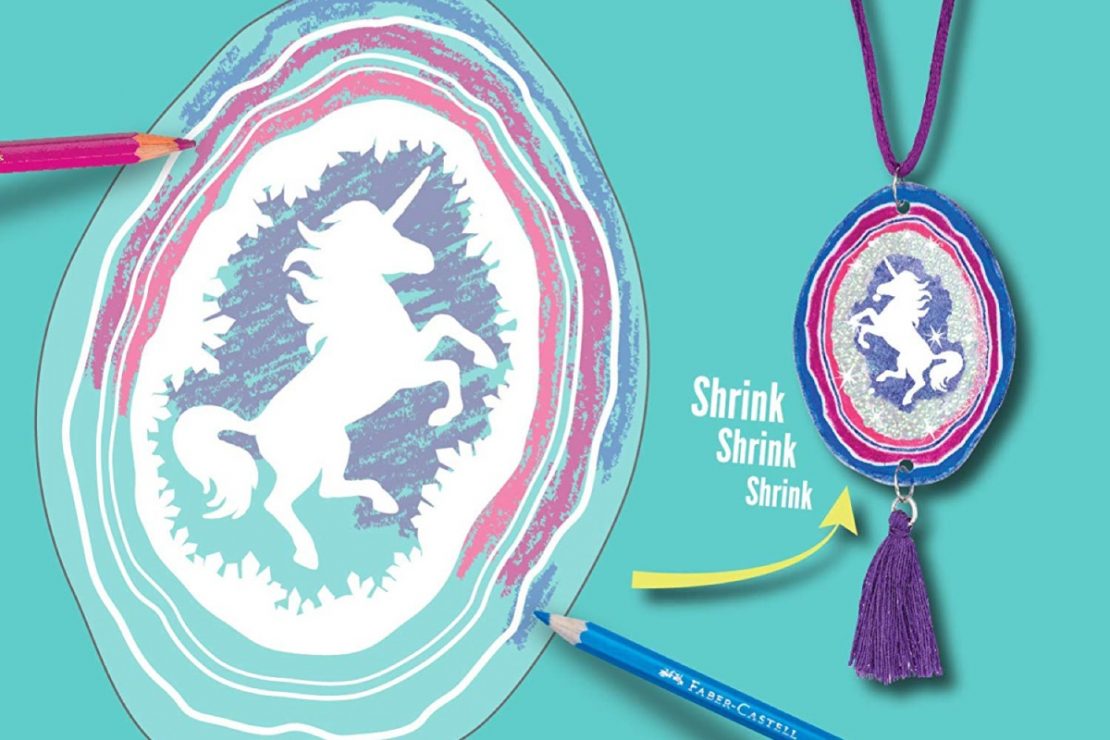 Inspired by nature, created by you! This Shrink Art kit has all you need to create eight different jewelry pieces: two rings, five pendant necklaces, and a bracelet. Color in the pre-printed shrink-film, bake to shrink, and then add glitter, beads, and tassels. Beautiful!
---
Dragon Egg Surprise Bath Fizzies
Make & Hatch 6 Bath Fizzies
7 yrs & up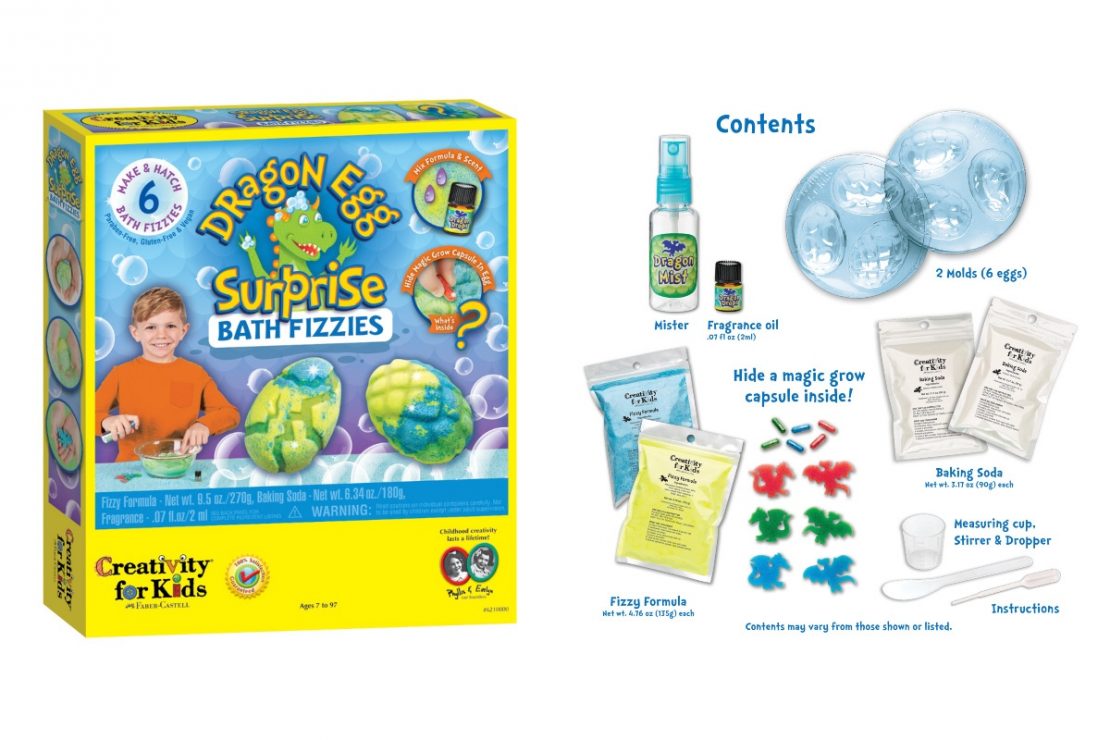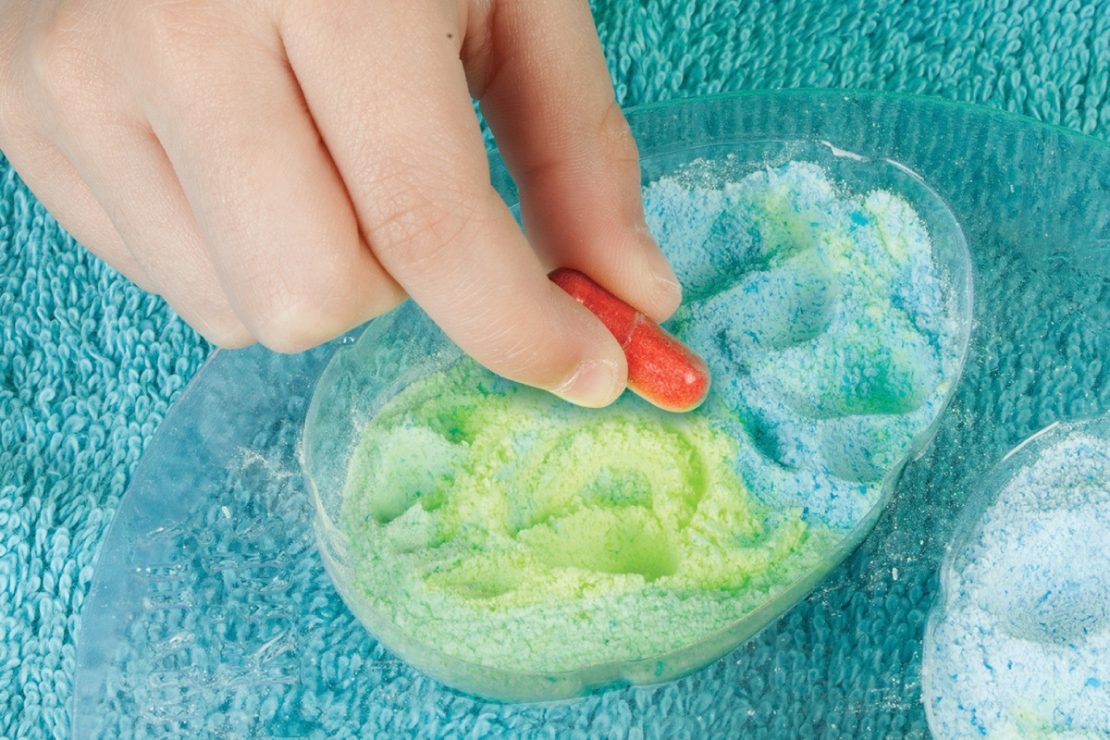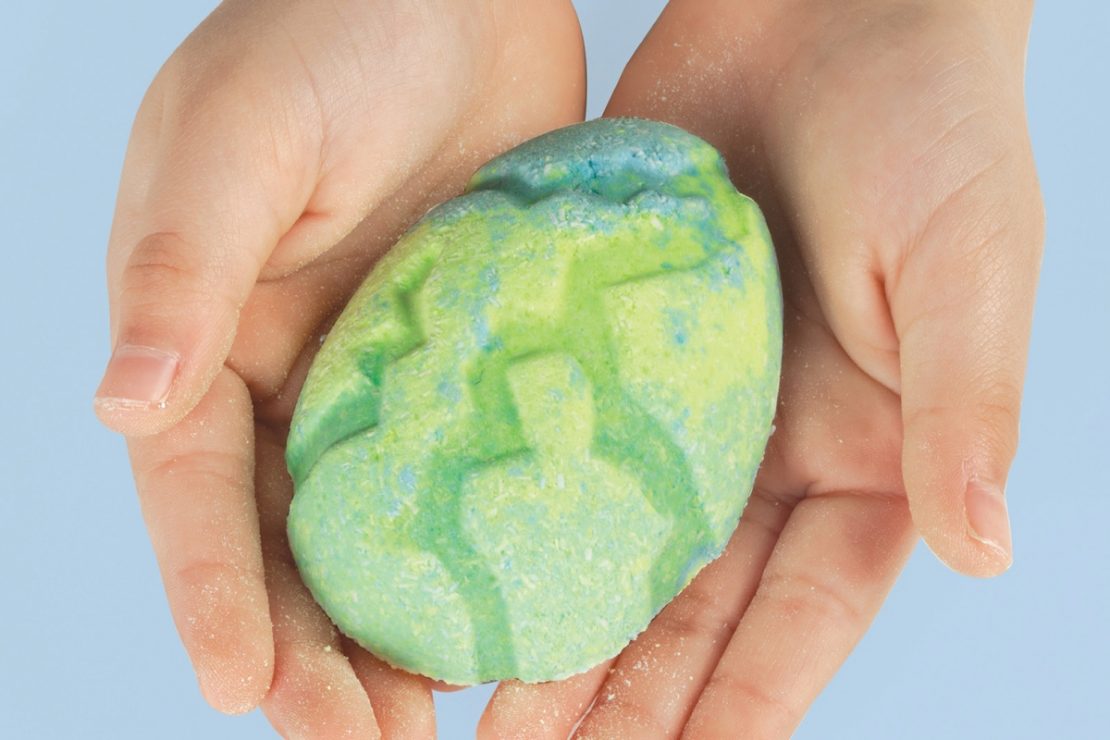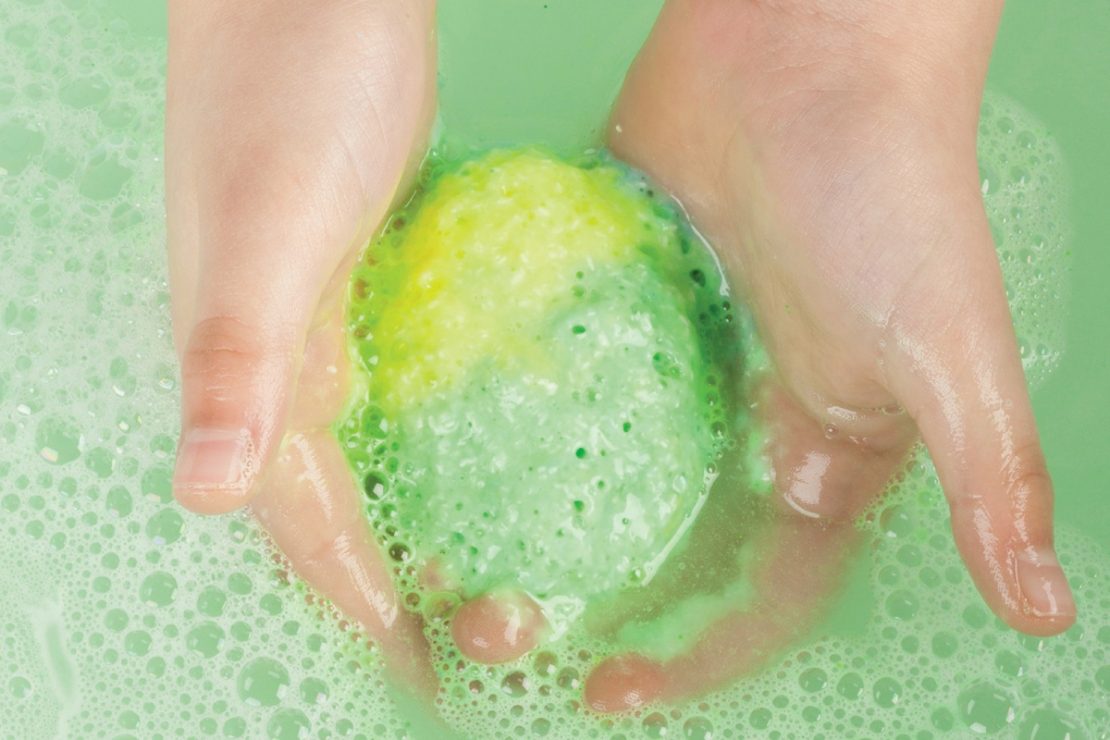 Mix and mold six dragon eggs and watch them hatch in water! Form and mold the pre-measured Fizzy Formula, hide a dragon egg inside, and allow to harden. Next bath time, drop in the egg and watch it fizz and the itty bitty dragon come to life! Each completed egg measures about 2" wide, 3" long, & 1" thick.
---
Designer Lip Collection
Create 12 Custom Lip Balms and Glosses
7 yrs & up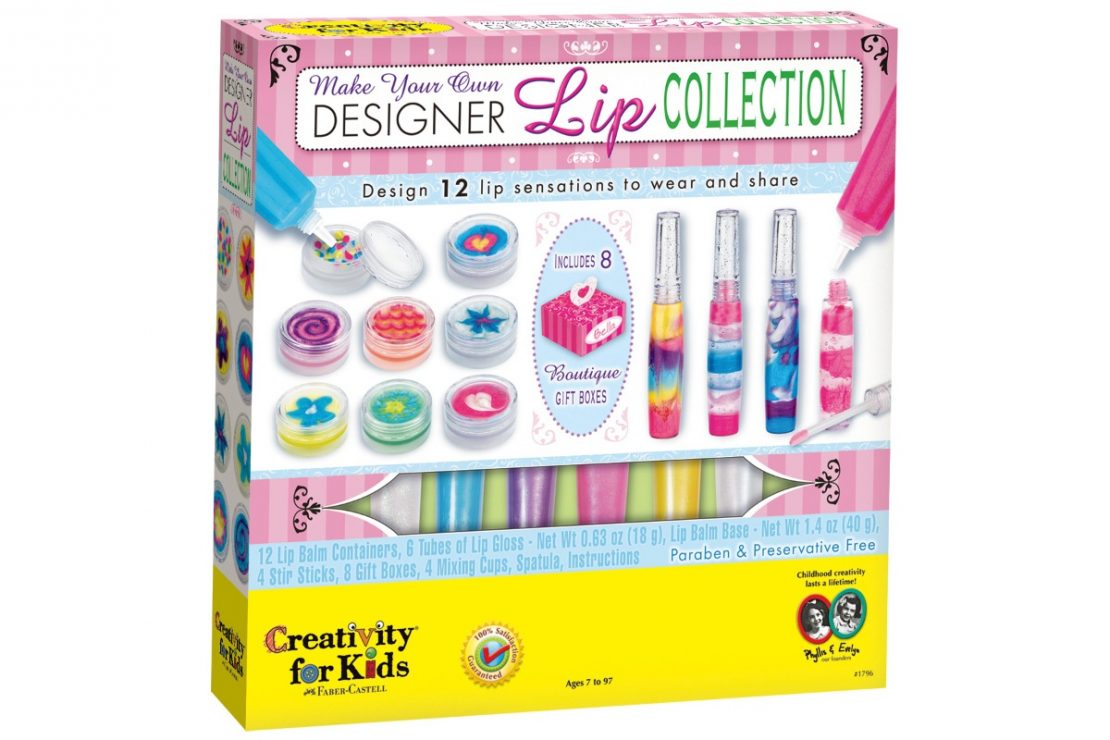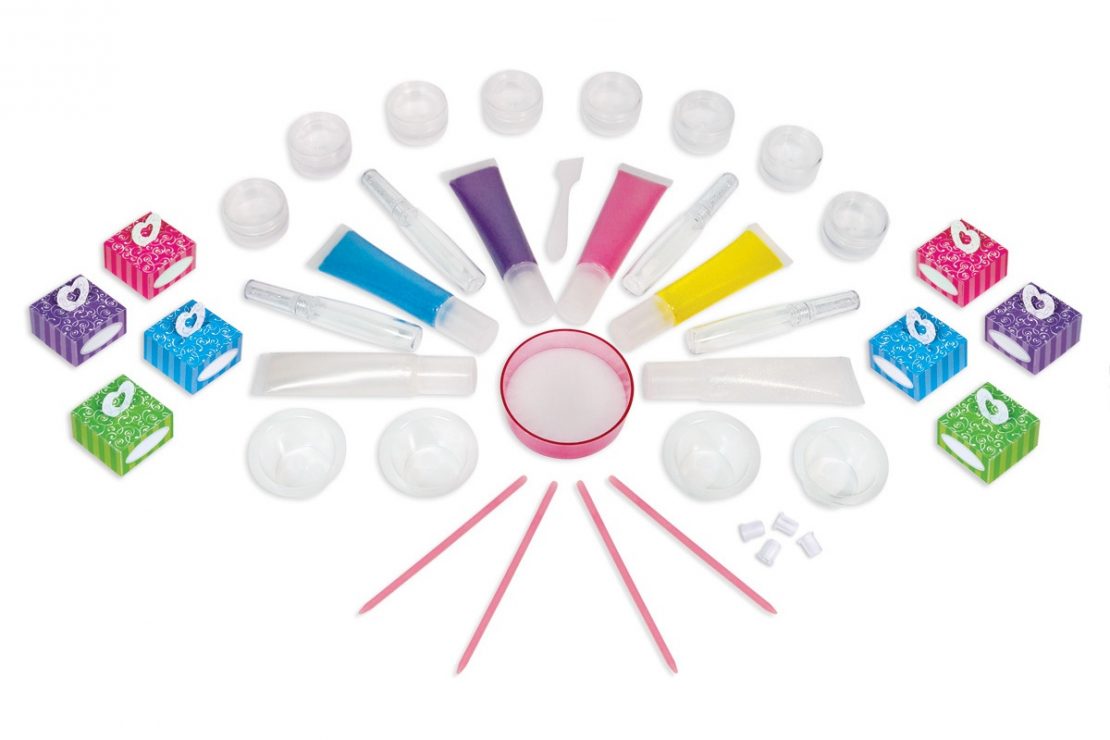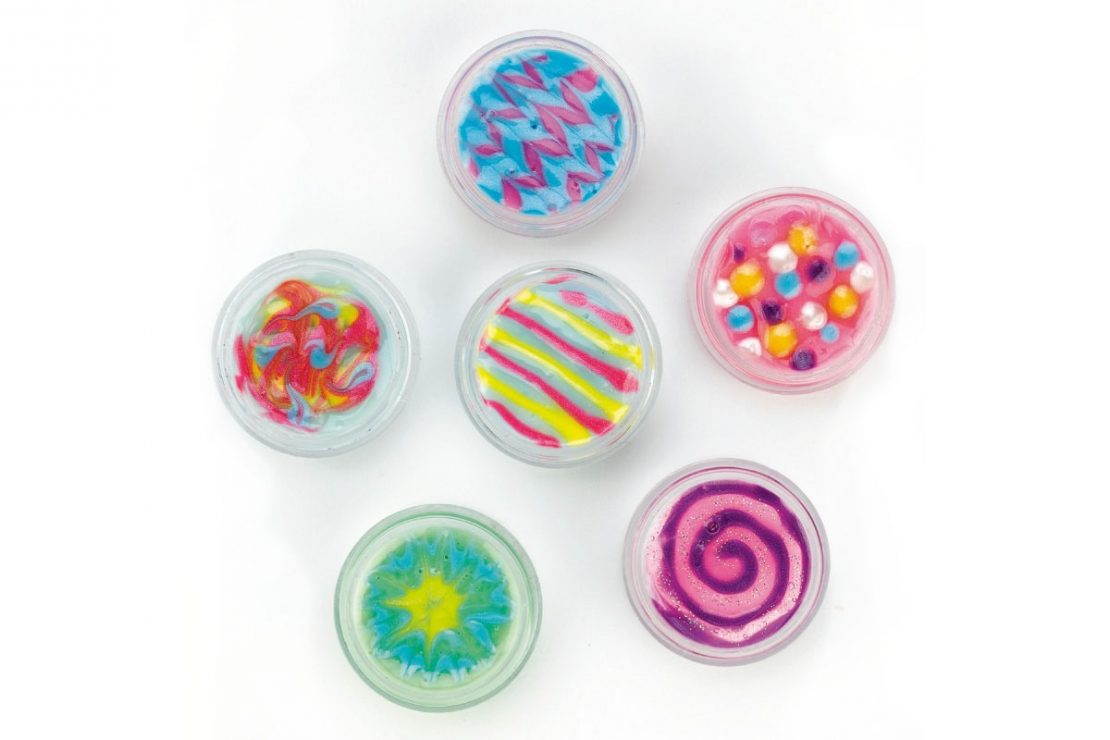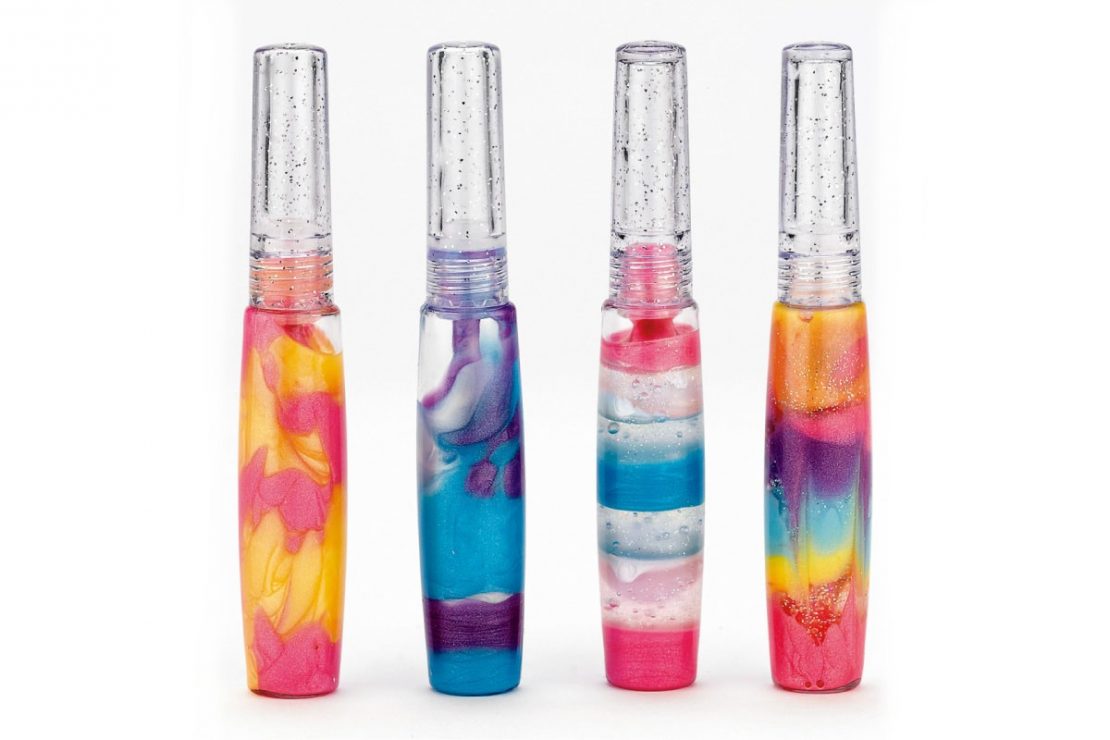 All you need to create enticing and rich looking lip glosses and balms. The cosmetic grade flavors and gloss bases are easy to dispense into the pots and tubes. The kit comes with 8 pots, 4 tubes, paraben-free lip balm base, 4 colors/flavors, shimmer base, pearl base, and 8 gift boxes.