Djeco Art & Craft Kits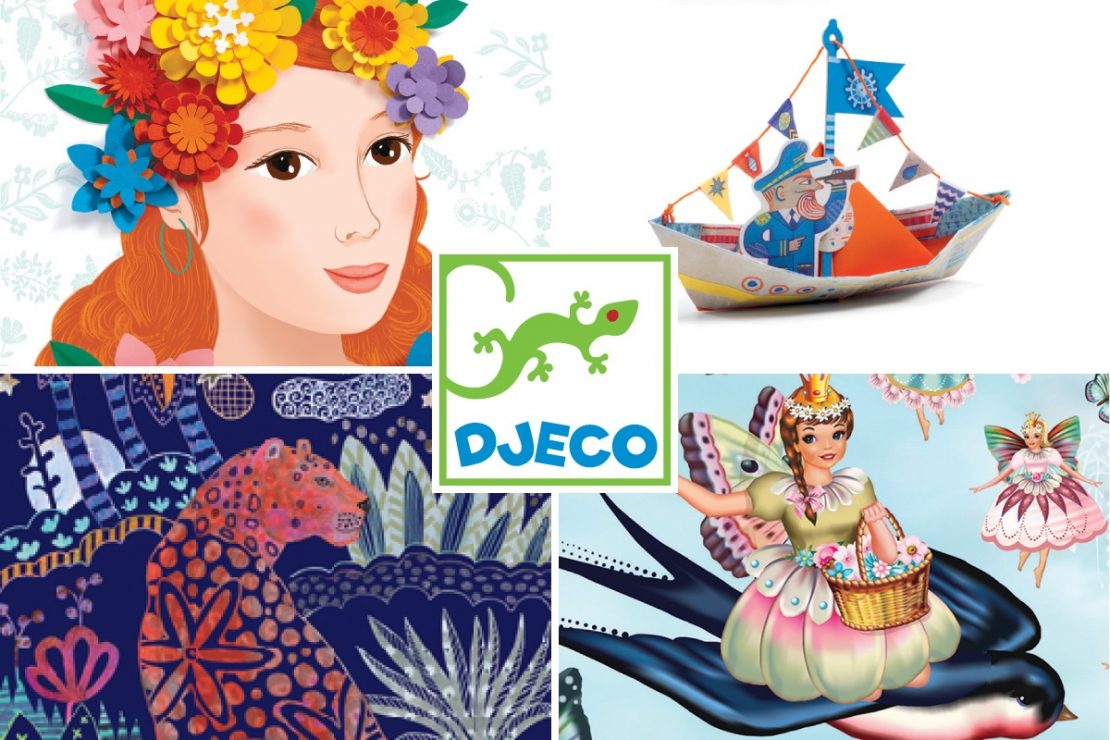 Artist Designed, Created by You!
Djeco approaches art and craft kits for children from a very different perspective. Their sets have a decidedly worldly and artistic aesthetic. Where other arts and craft products are … um… cheesy and trite, Djeco steps forward and challenges youngsters. Their kits are often designed by artists so kiddos get to experiment with different styles and approaches.
We think they're wonderful!
---
Foil Art Kits
8 yrs & up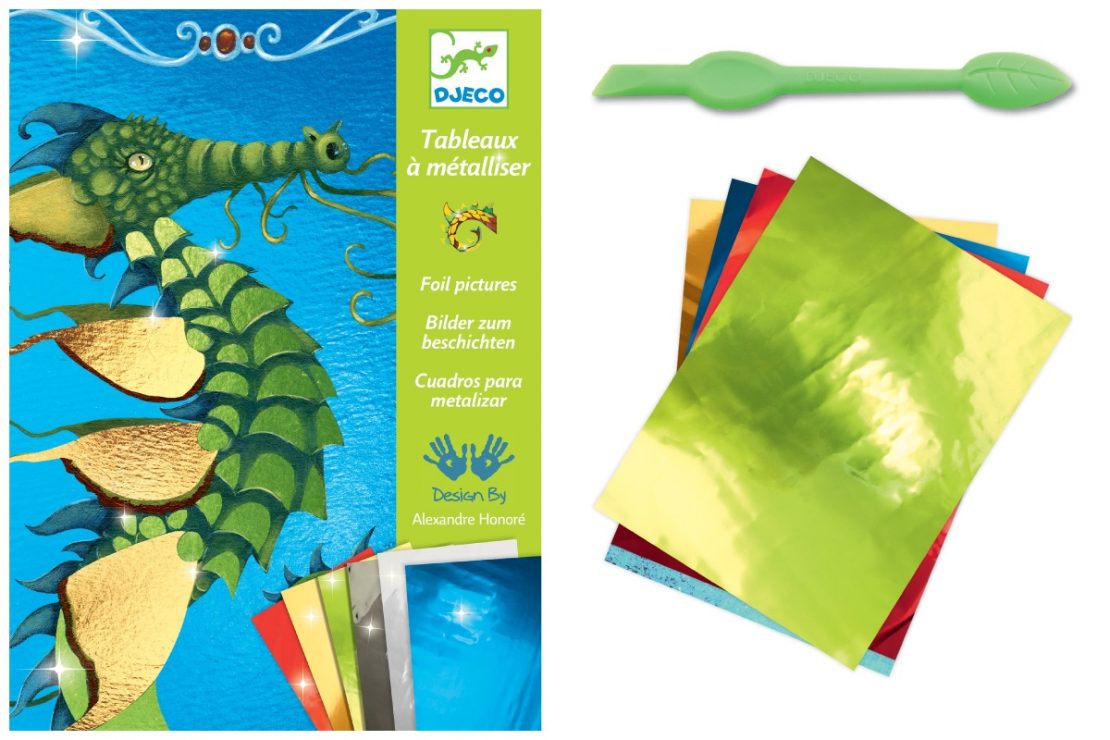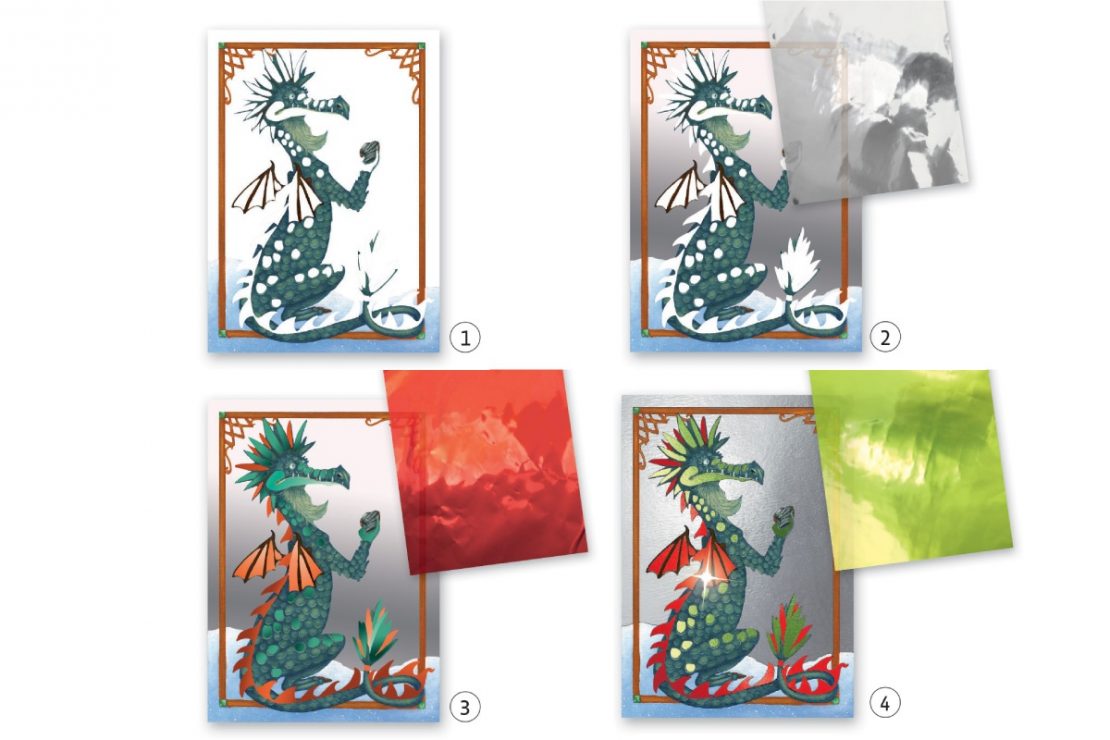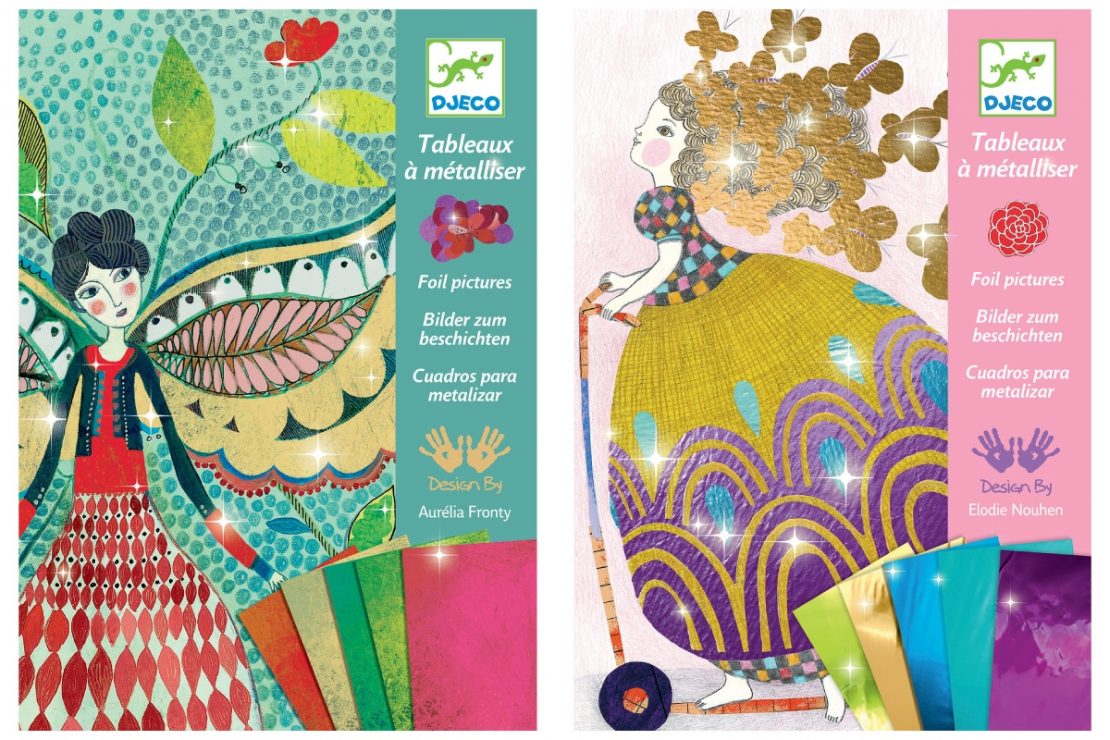 Each kit comes with four pre-printed boards, foil, instructions, and a handy little tool. Use it to lift the numbered areas and apply the colored foils. When you're done, you'll have a shiny and shimmery work of art!
Shown here: Guild the Dragons, Fireflies (Fairies), & So Pretty (Dressy Girls)
---
Coco Mosaics Art by Number
8 yrs & up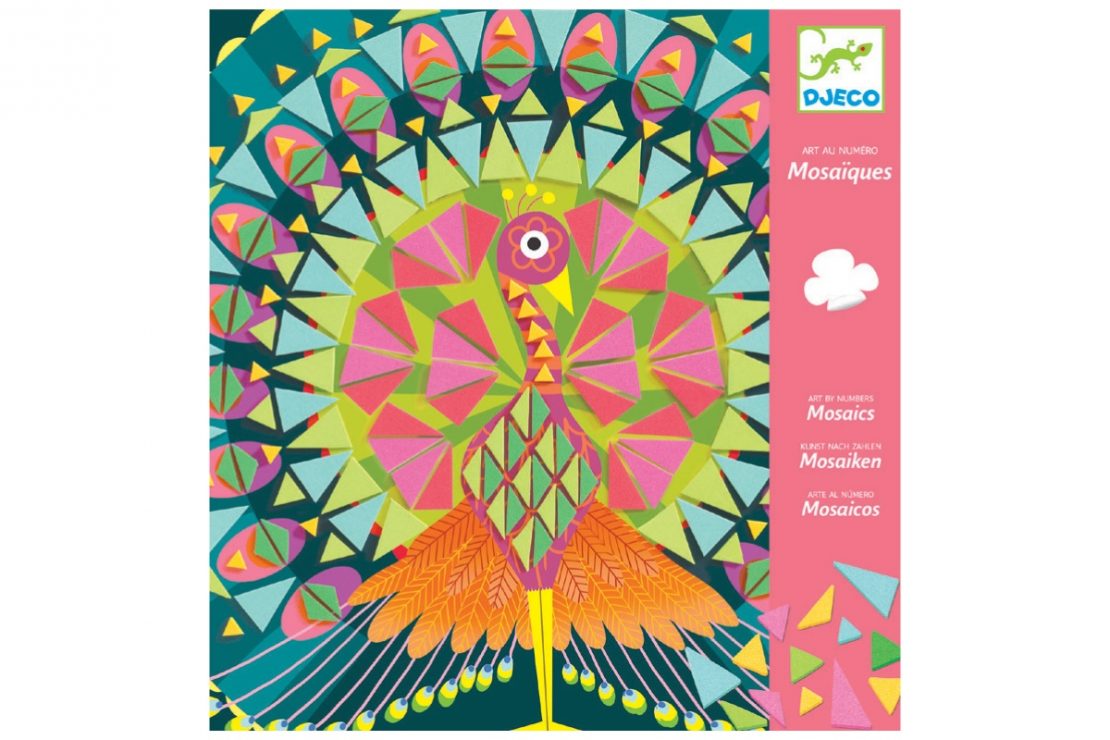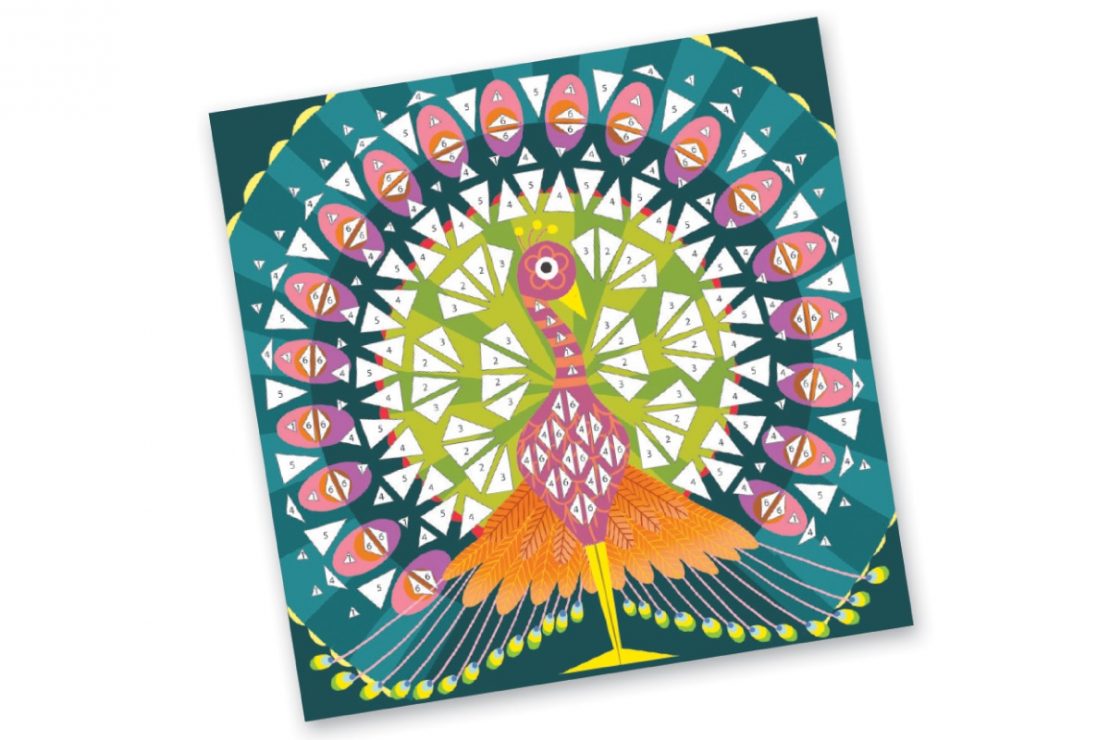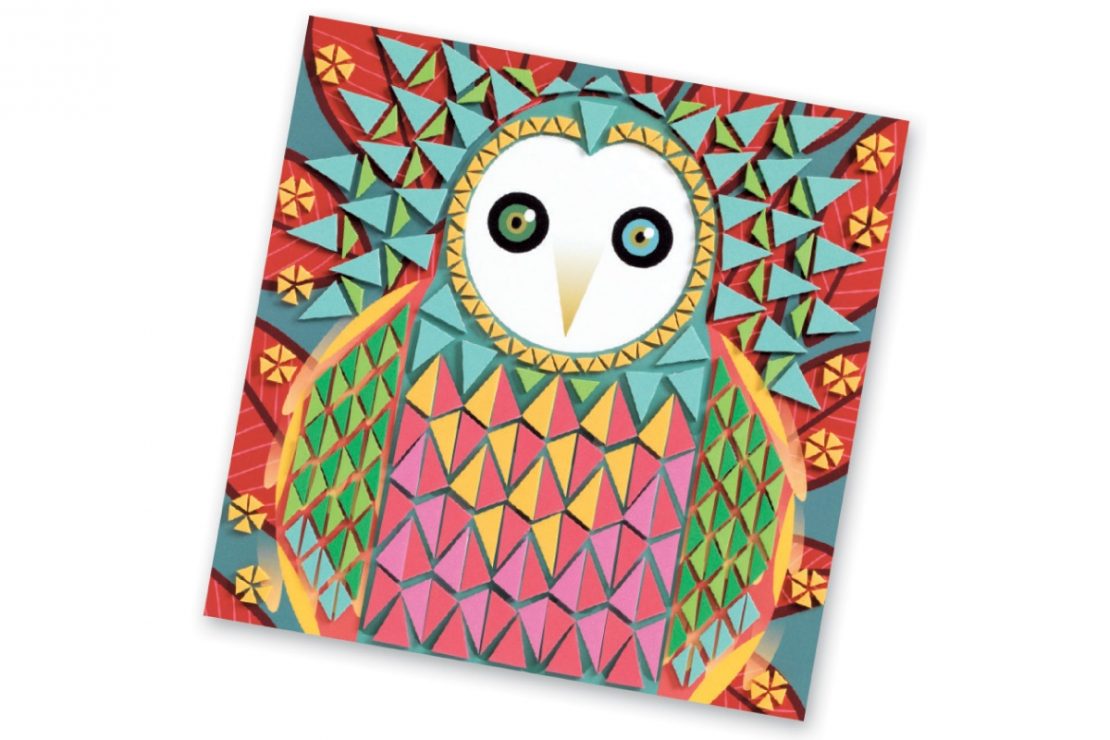 Two pre-printed templates are waiting for you to bring them to life! Using foam stickers, create a beautiful peacock and an owl.
---
Paper Flower Girls
8 yrs & up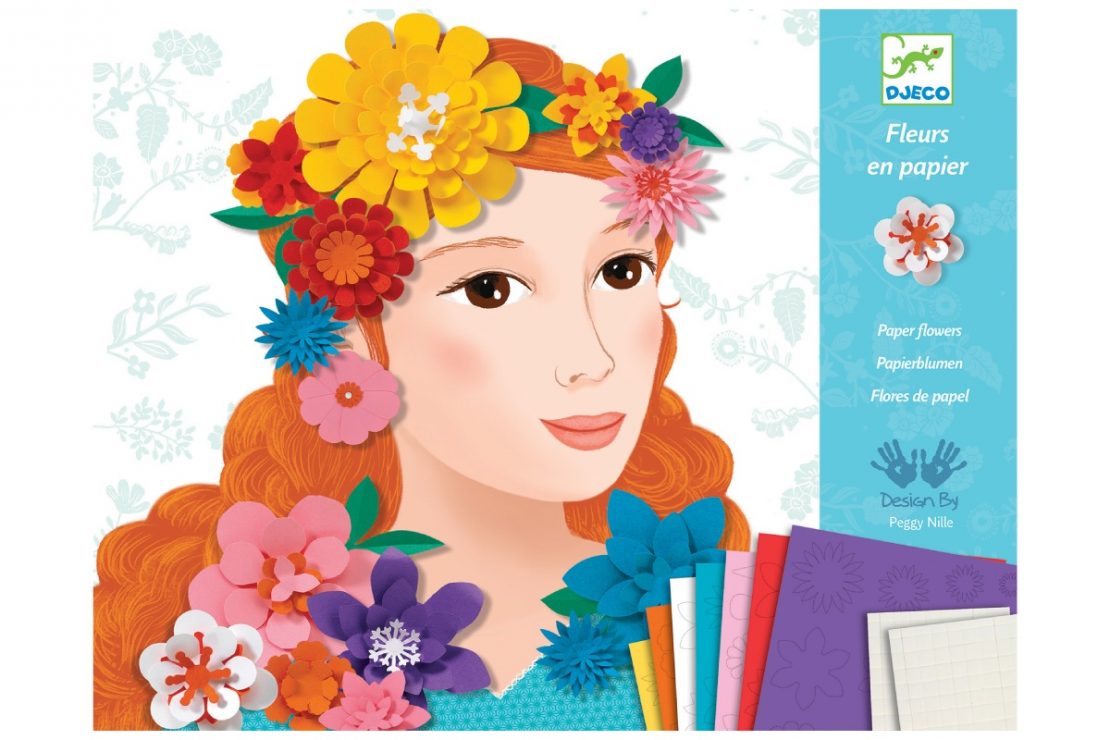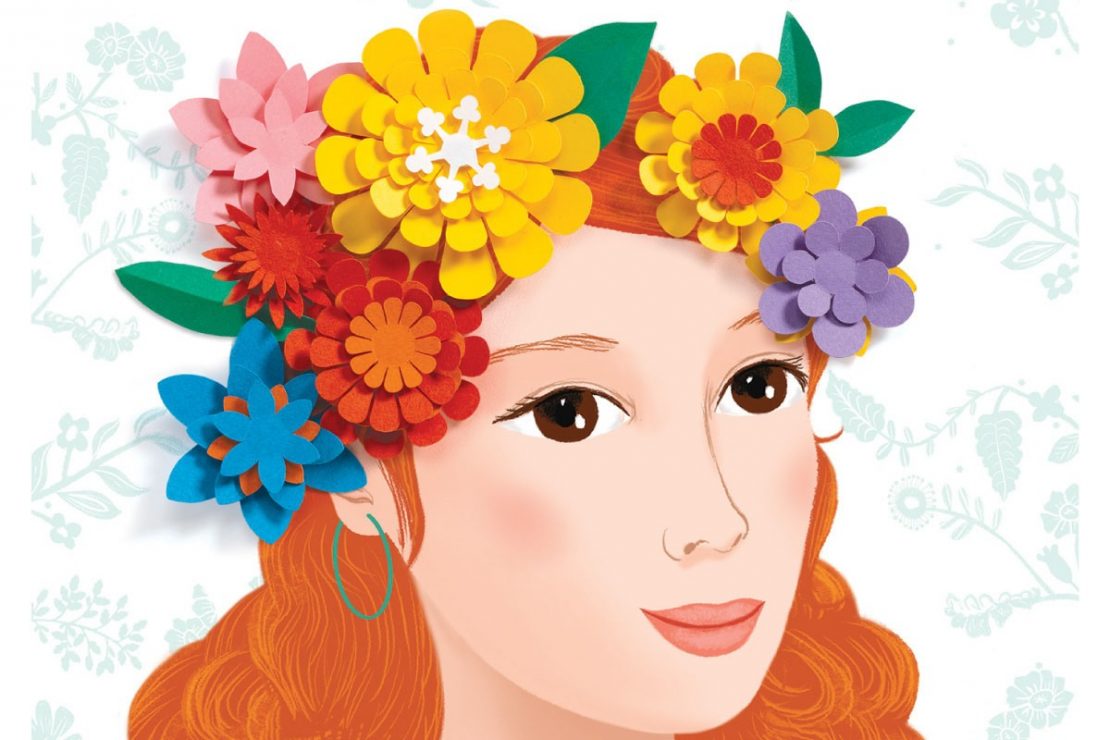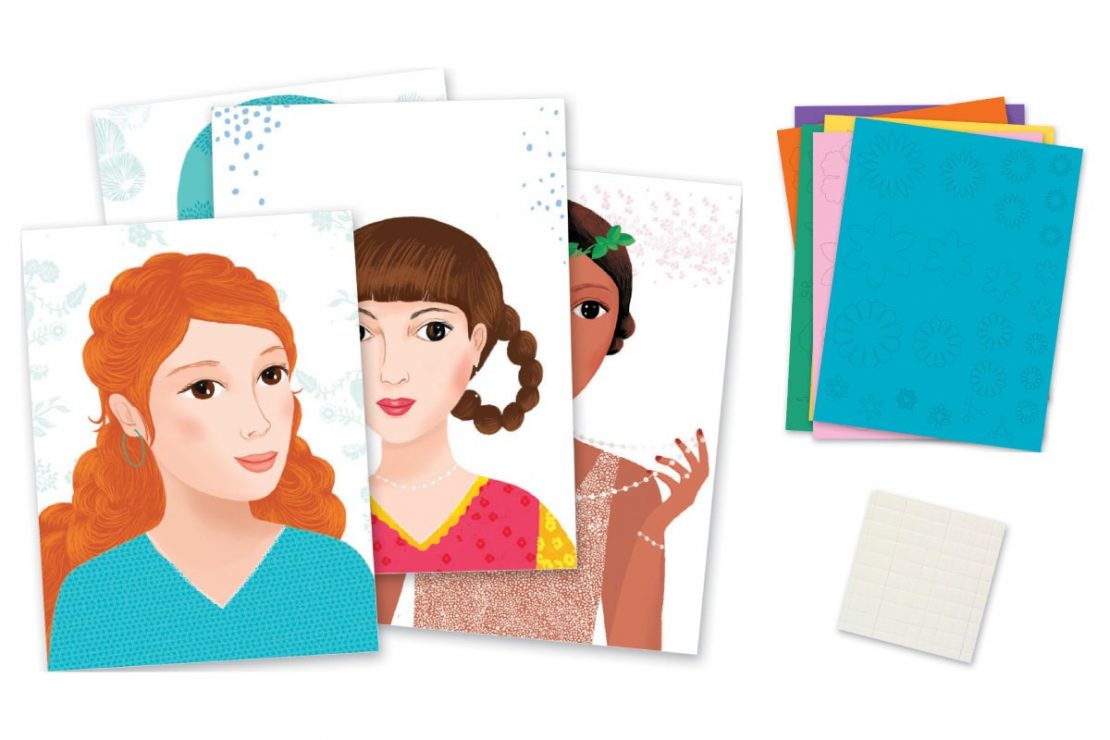 Create four stunning pictures with this kit! Each picture card has a lovely young lady waiting to be adorned with flowers. Using the pre-cut flower pieces, create crowns and more!
---
Scratch Art Boards
6 yrs & up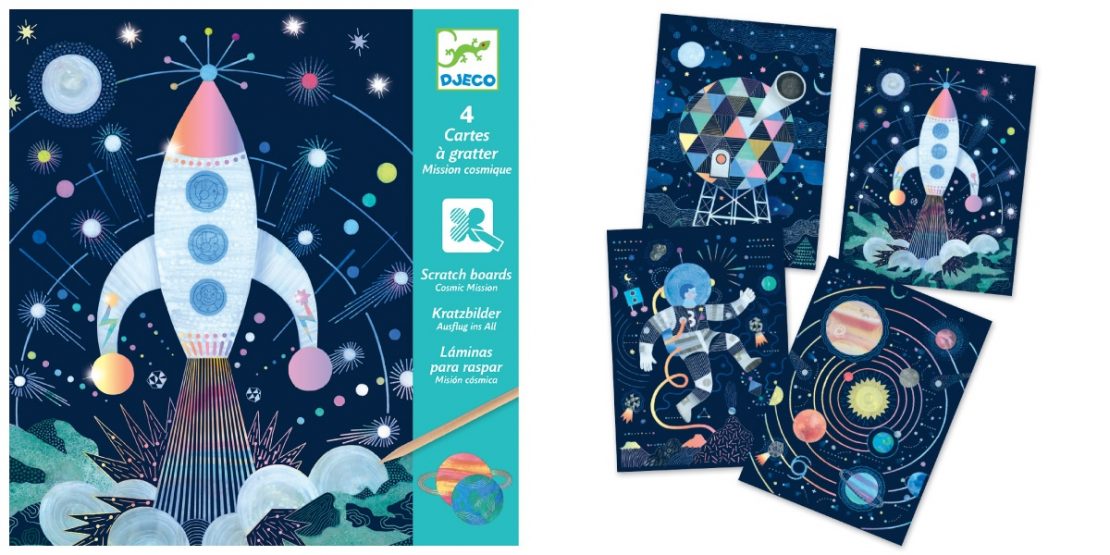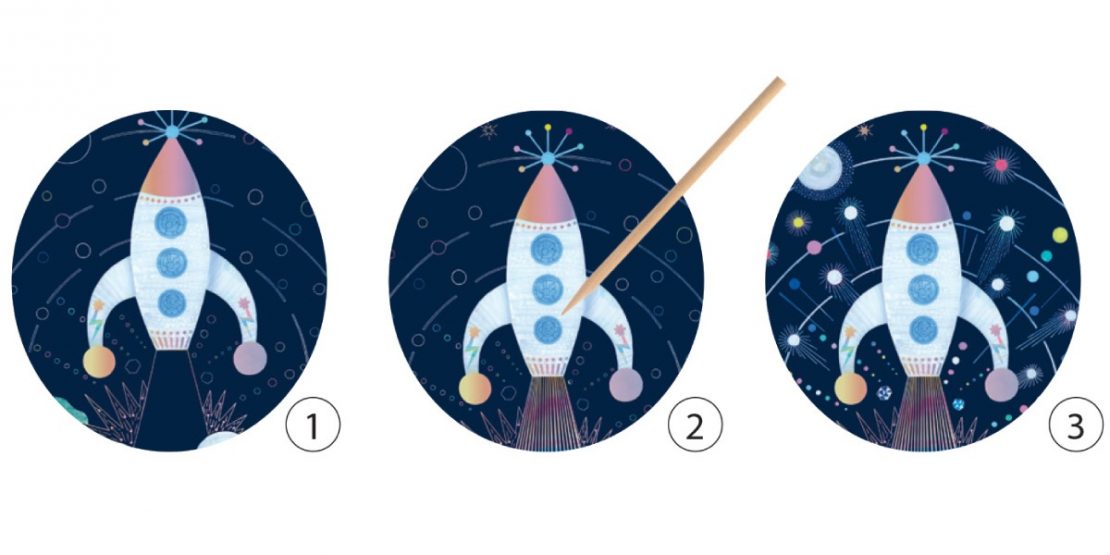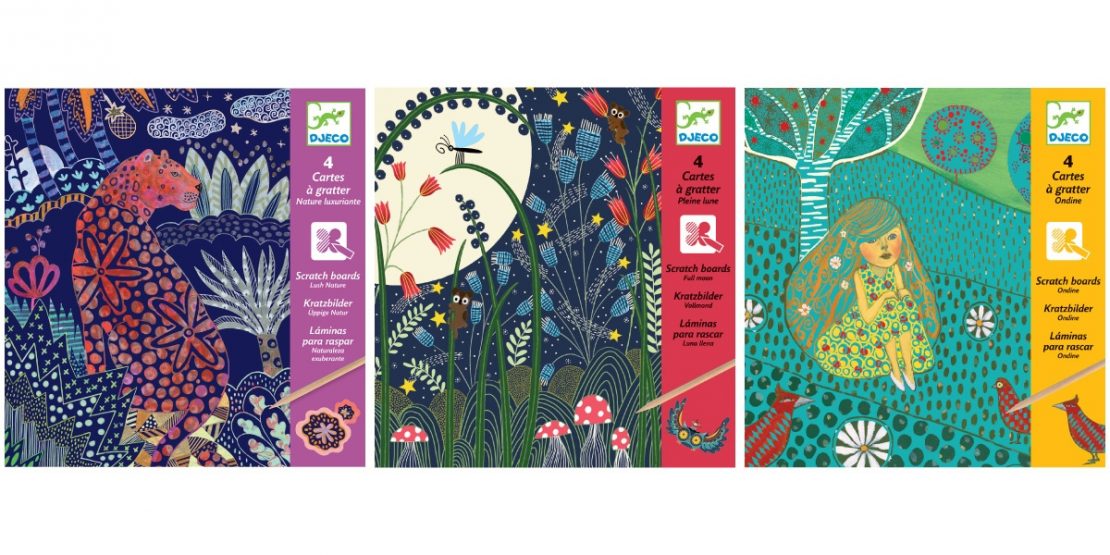 Each art board is an invitation to discover a beautiful scene! The kits come with four boards and a scraping tool. Following the guide lines, remove the covering to reveal metallic, glittery, and other eye-catching effects. The result is a dynamic and intriguing picture!
Shown here: Cosmic Mission, Lush Nature, Full Moon, and Ondine
---
Quilling Spiral Seasons
6 yrs & up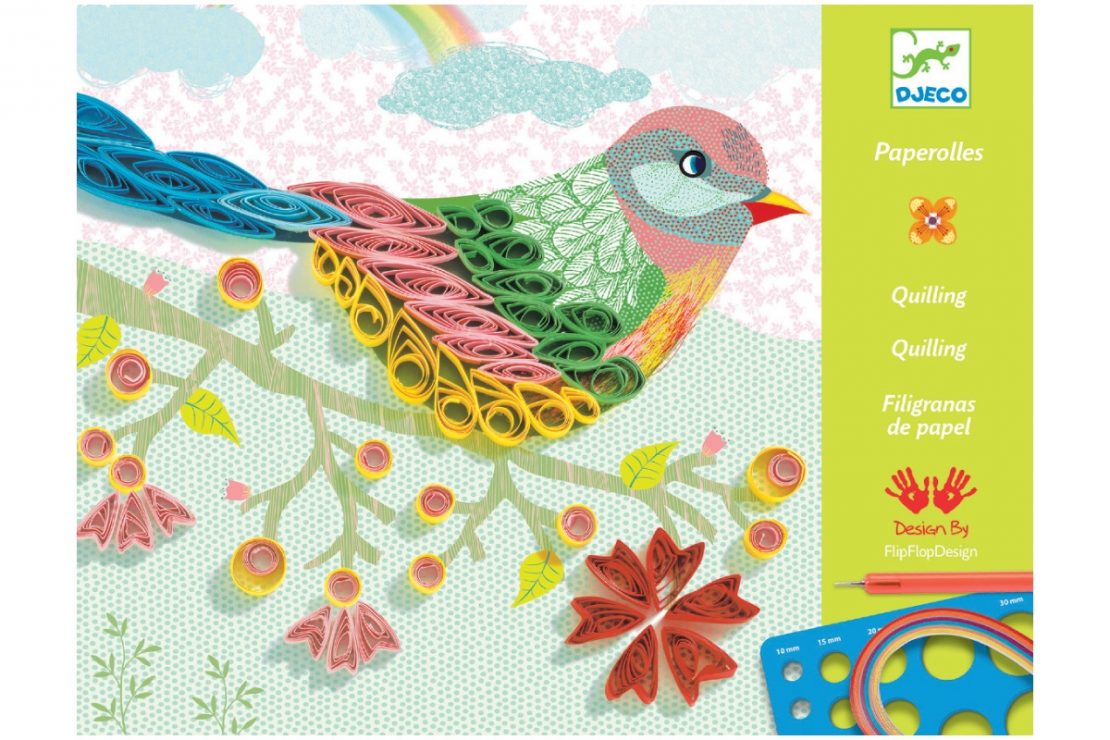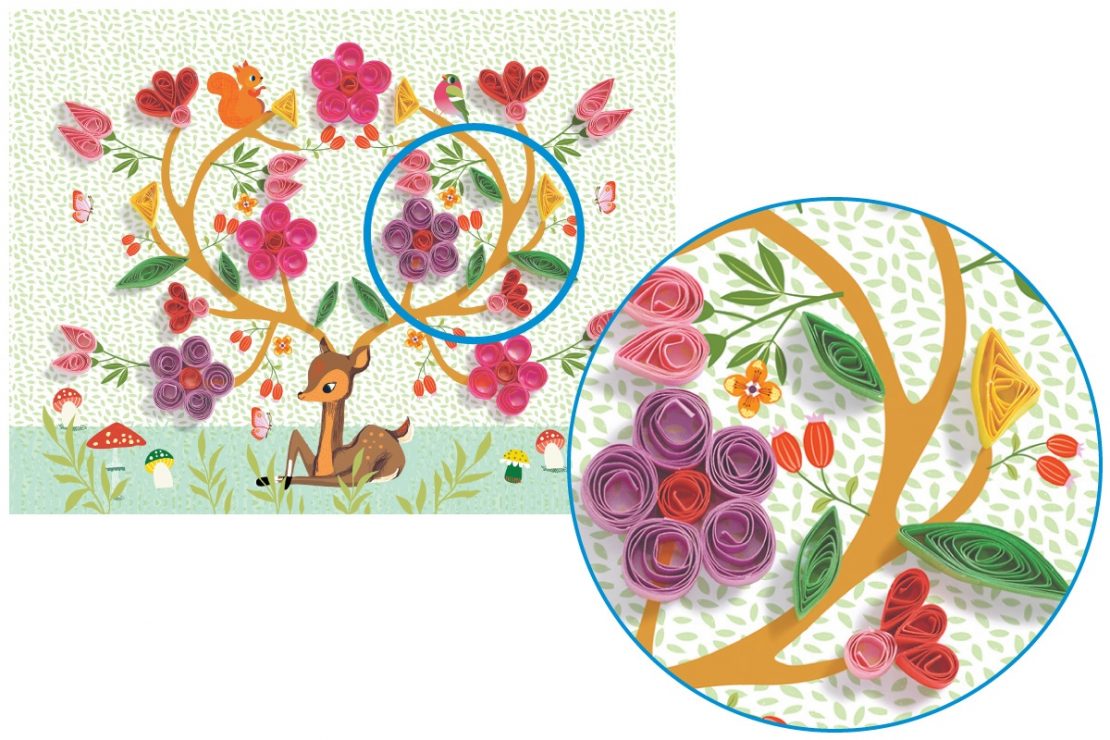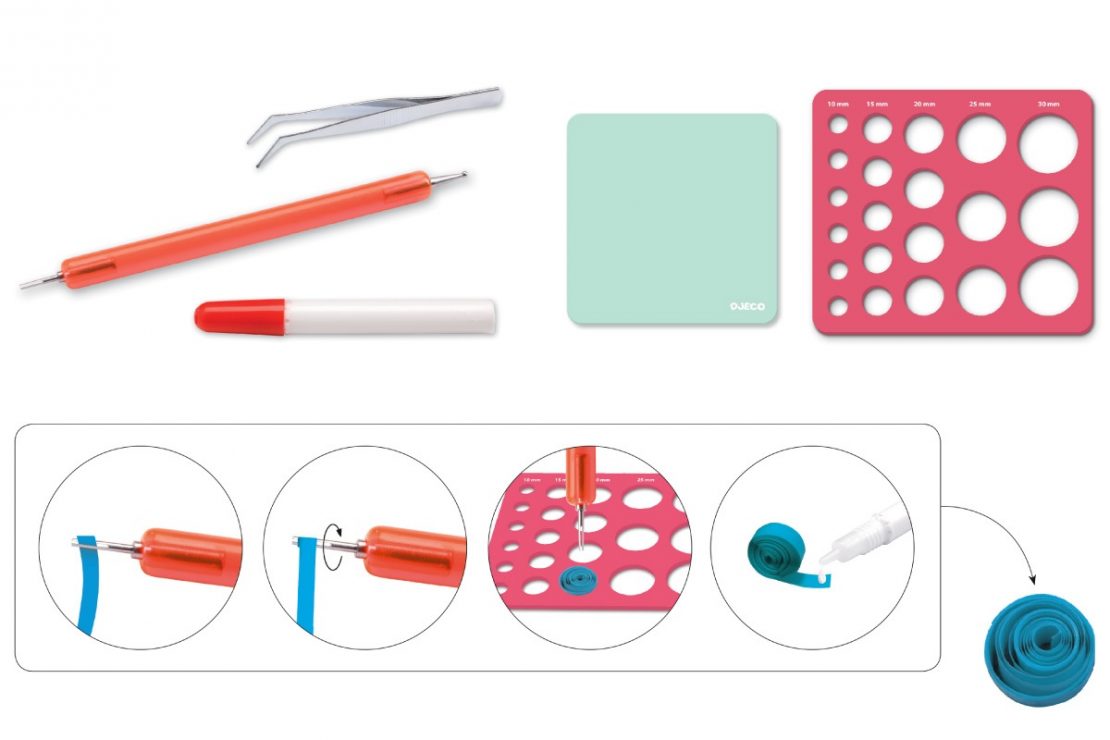 Paper quilling is an old-fashioned craft that's coming back in style! Using the pre-cut strips of paper and the included tools, twirl some spirals and attach them to the backgrounds. You'll have two charming scenes to treasure!
---
Scoubidou Pictures Magic Manes
6 yrs & up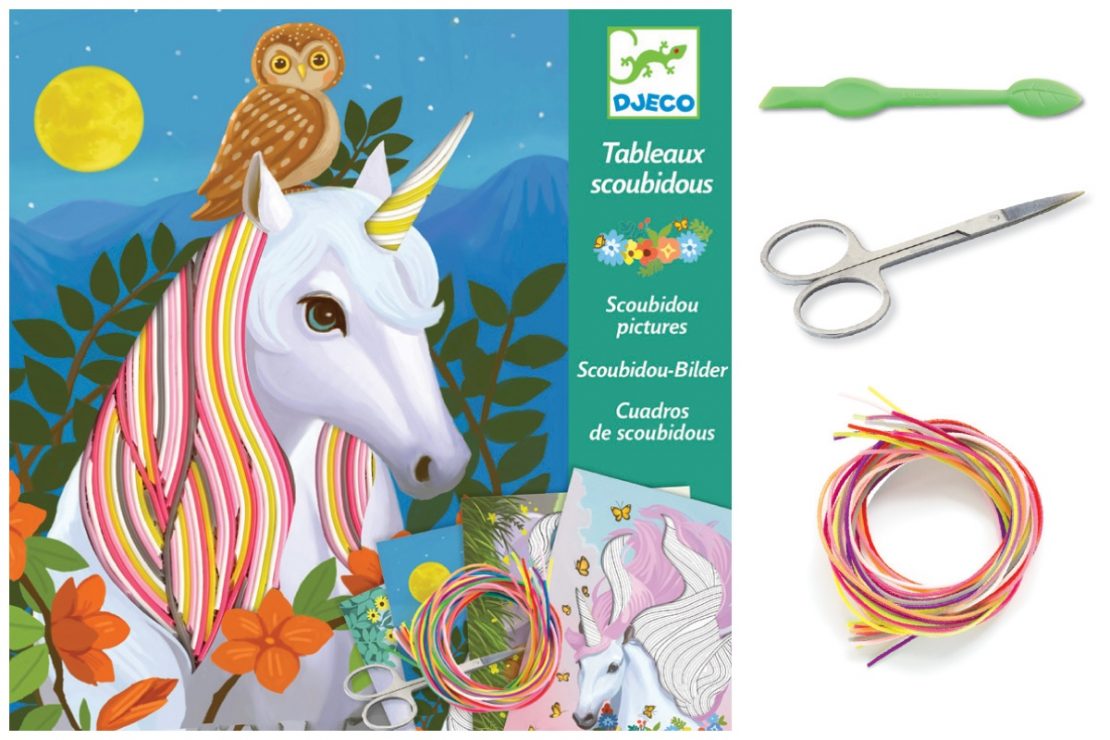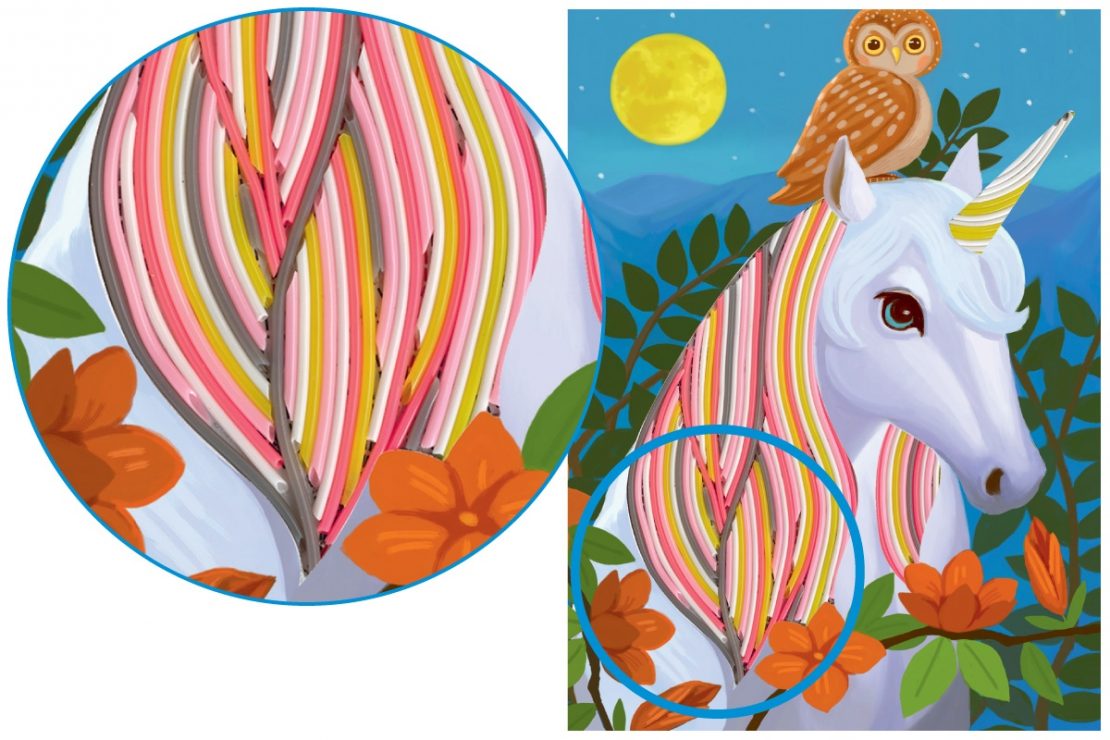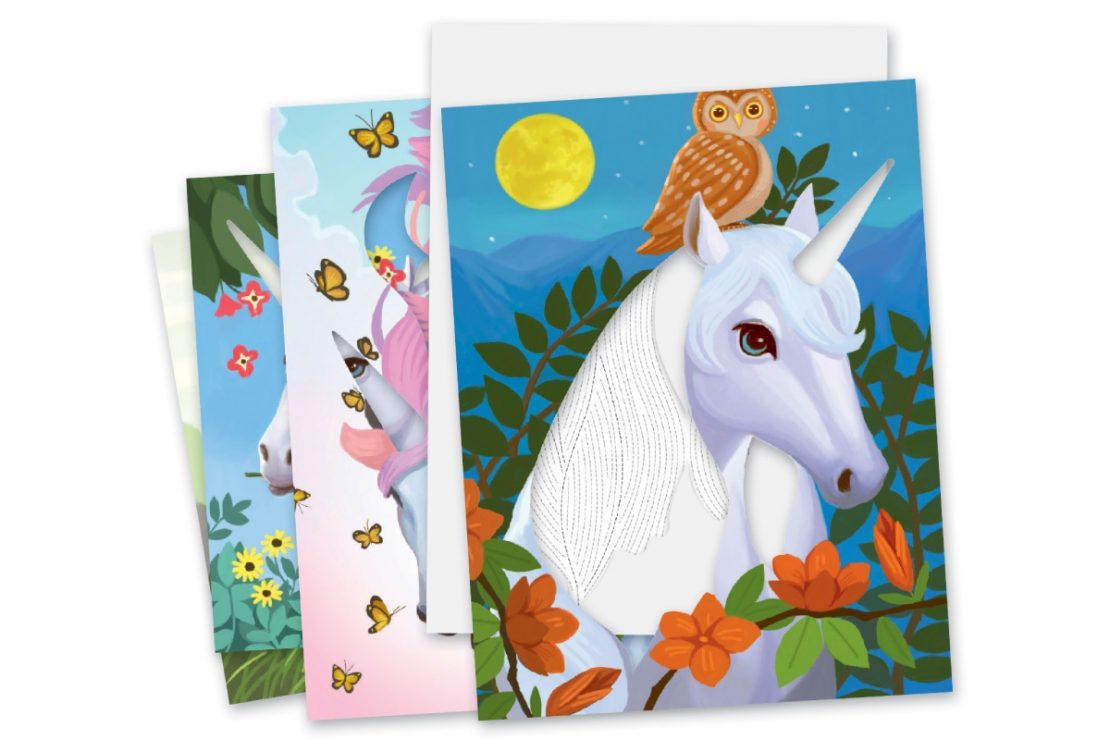 Play with color and movement like never before! The flexible plastic tubing is your medium. Lift the covering paper from the glue-y parts of the boards and attach the scoubidou strands. It's an amazing and dimensional art form!
---
Transfer Scenes
6 yrs & up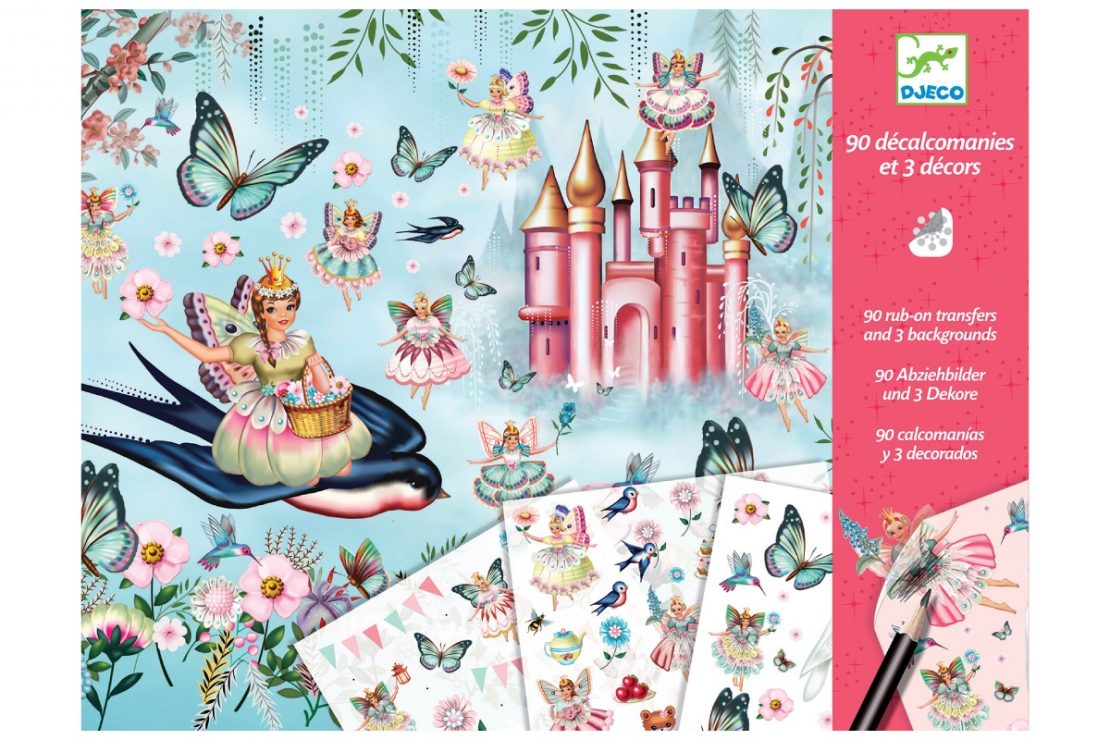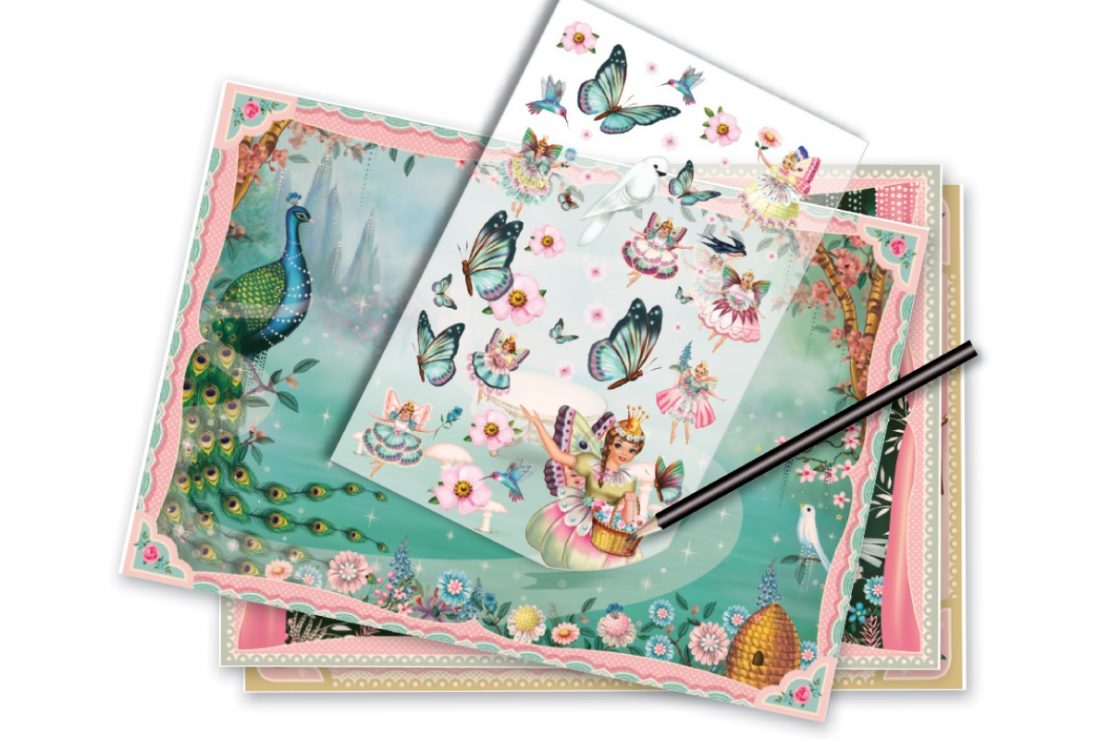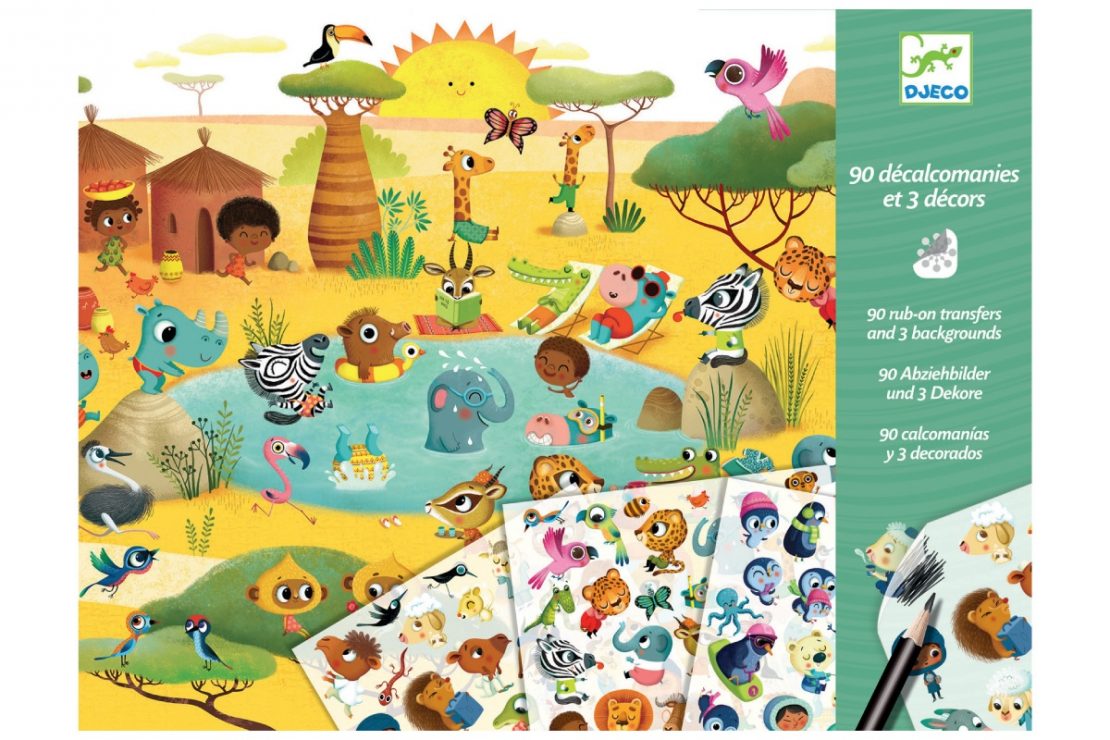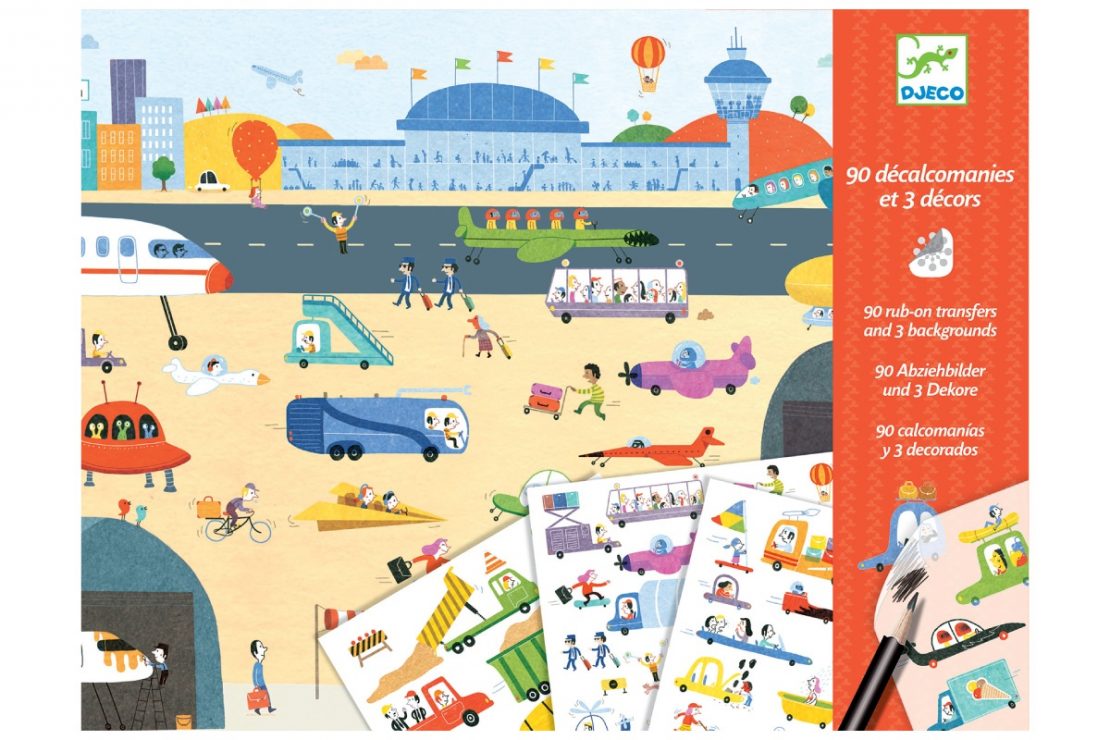 Transfers are back! Using a pencil or pen, rub the back of the transfer and it magically releases from the backing sheet and adheres to the scene! Each of these sets comes with three different backgrounds and over 90 rub-on transfer illustrations.
Shown here: Transfers in Fairyland, Transfers Around the World, Transfers Behind the Wheel.
---
Origami Boats on Water
6 yrs & up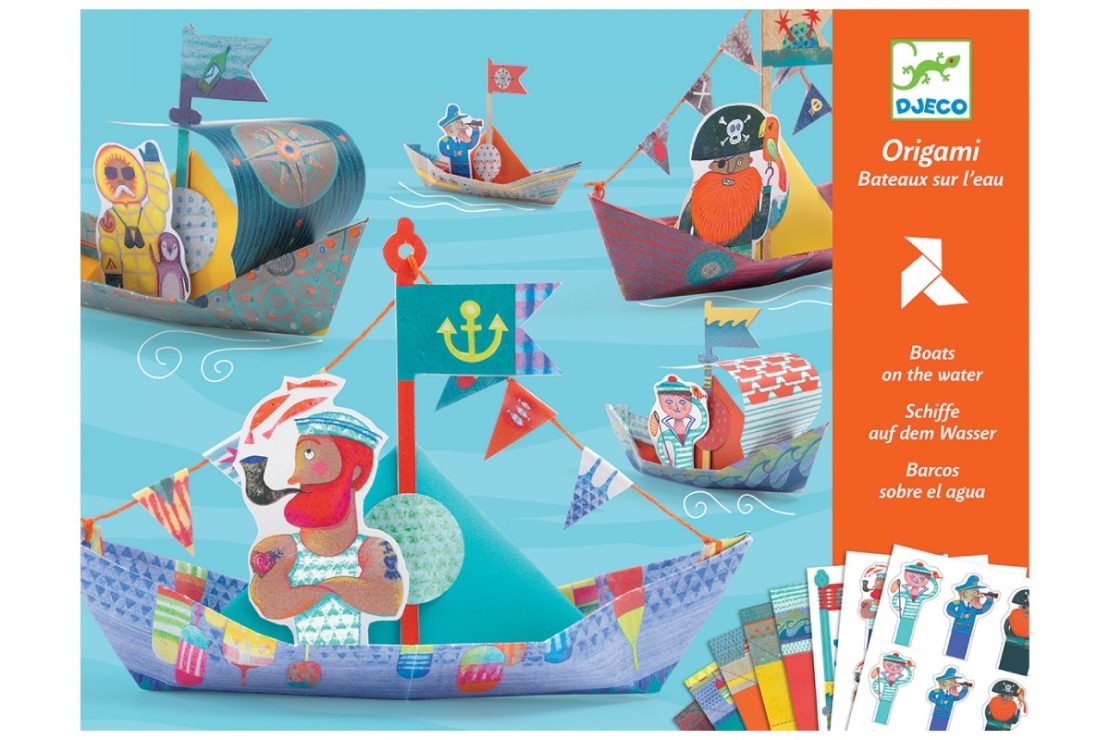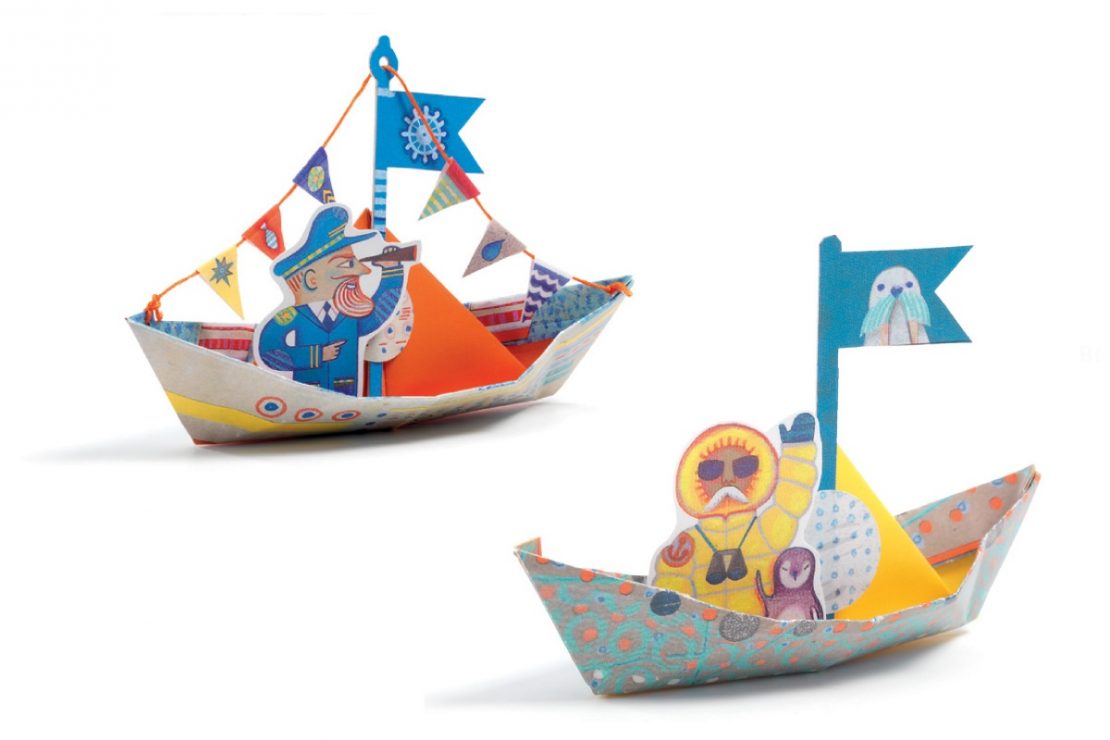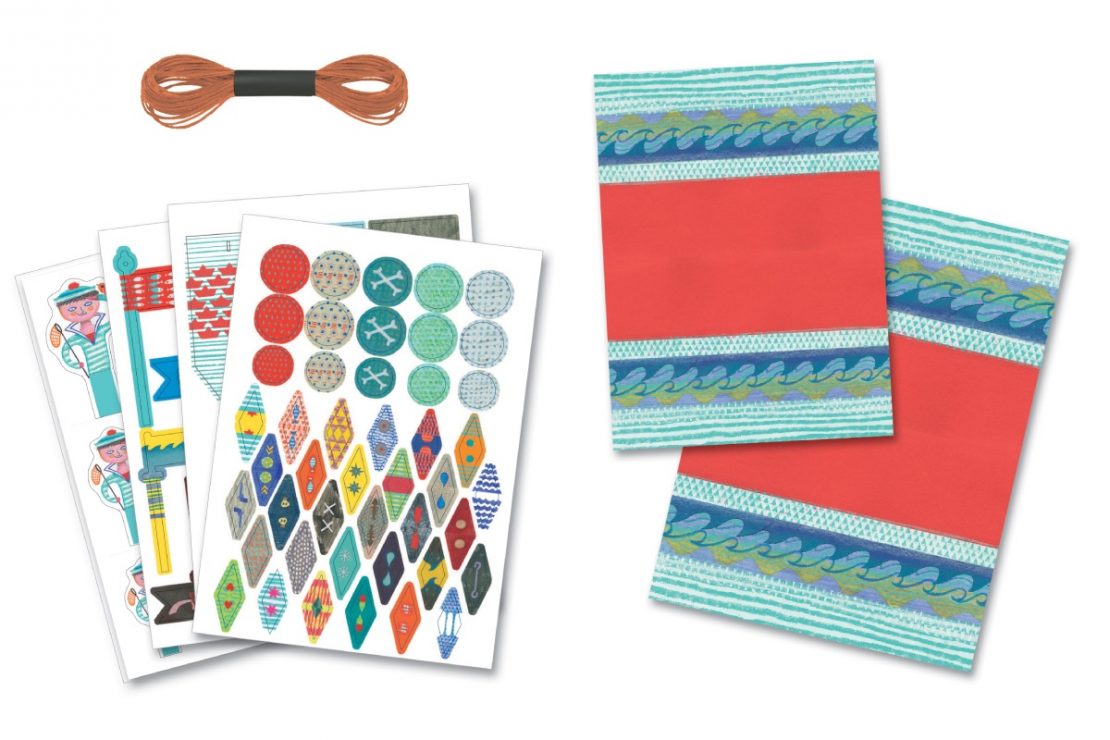 Follow the directions to create 15 different boats. The paper is coated to be water resistant, so they can really float! Add captains, passengers, and all sorts of decorations. It's time to set sail!
---
Other art sets, origami packs, temporary tattoos, and so much more in stock. Stop by soon to see!
Djeco Pre-K Crafts
Kinoptik Kits