Dragonrealm
Beyond the Dragonwood is ... The Dragonrealm!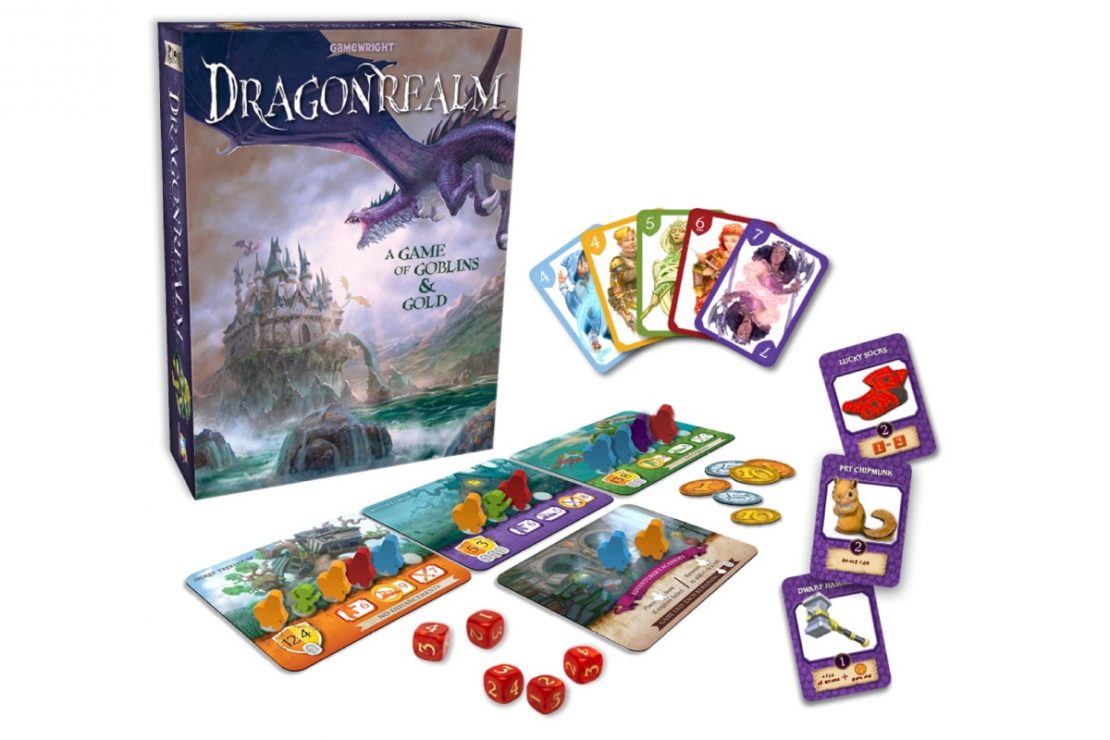 2 - 4 players, 10 yrs & up
Gamewright
This treasure hunt game has players collecting cards so they can roll the dice… and let the adventure begin! Collect items from locations like an ogre's treehouse, witch's cabin, or (eek!) the Isle of Dragons. Beware! Meddling goblins are trying to steal your treasure. Gather the most gold to win and rule the realm!