Fat Brain Baby and Toddler Toys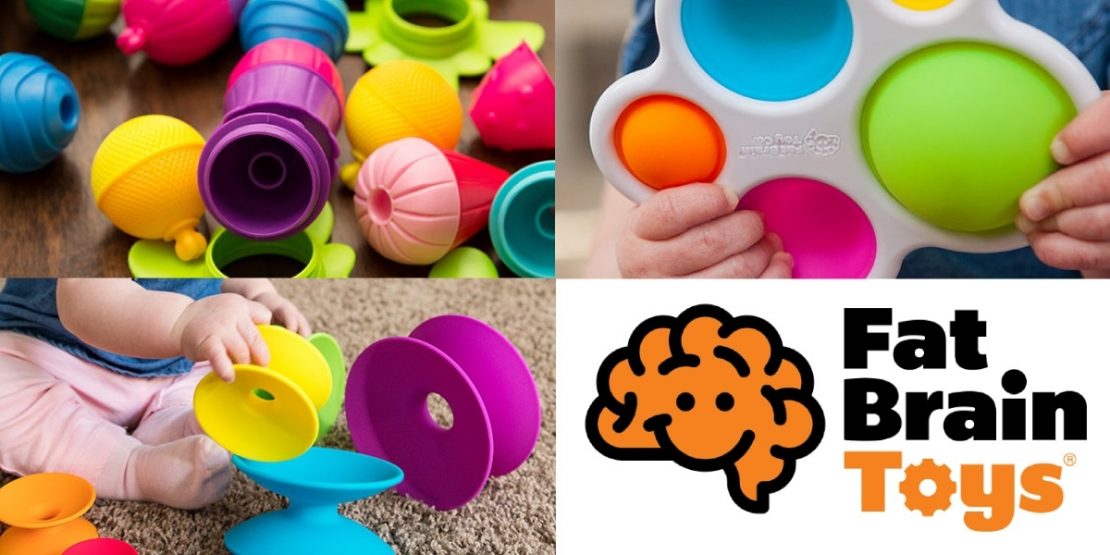 Not Your Usual Playthings...
Fat Brain baby and toddler toys break the mold. Many of their products are inspired by classic toys, but they innovate and make them into something totally new. Other products are just pure inspiration. It's hard not to love Fat Brain!
---
PipSquigz - 6mo & up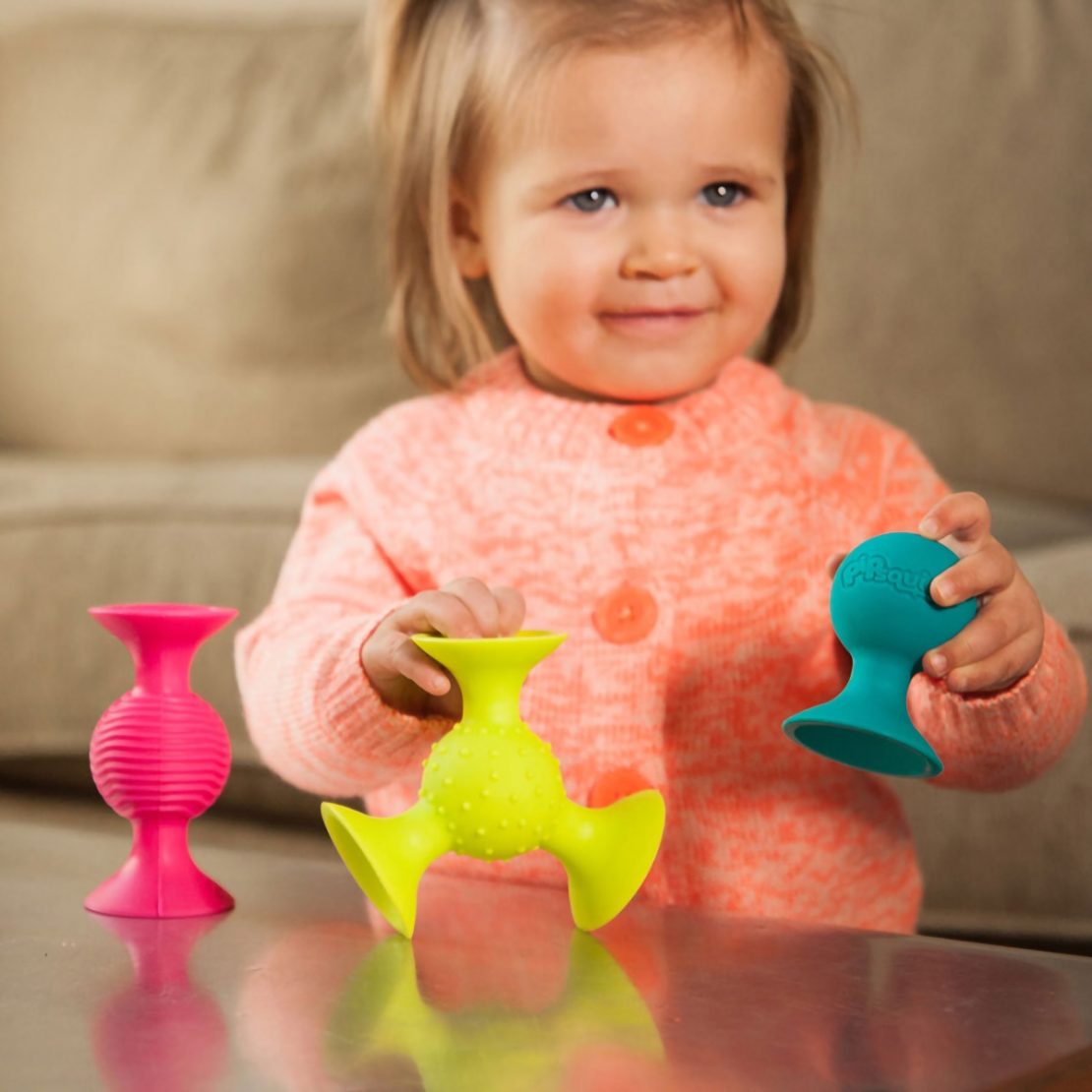 Three suction cup toys that are simply wonderful! Each PipSquigz has a different sound and texture. The soft silicone suction cups can attach to any smooth surface so they'll stay put on the high chair tray. They're one of our top picks for baby!
---
Dimpl - 10mo & up
ASTRA Best Toys for Kids 2018 Winner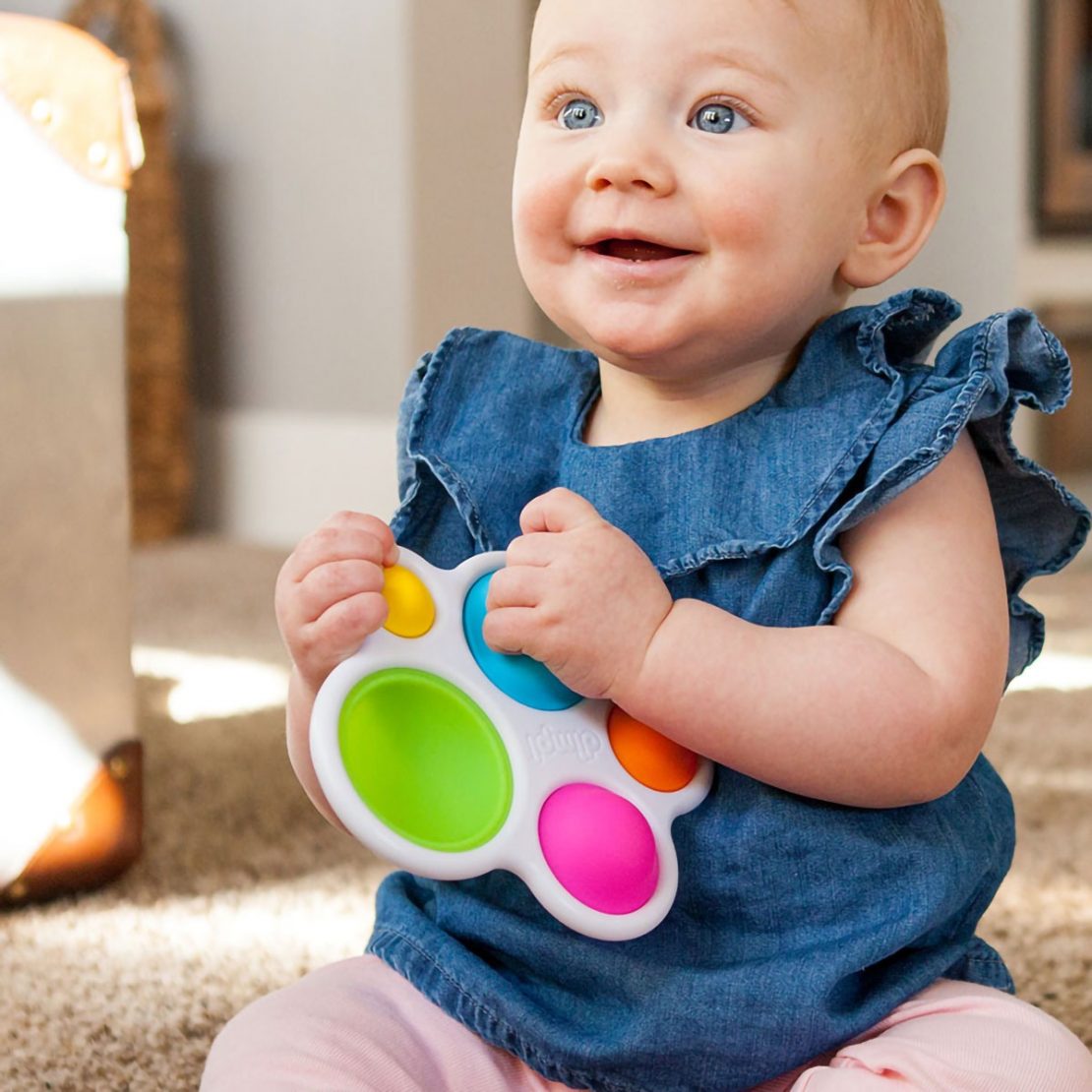 All the delight of popping bubble wrap, but safe for baby!

Silicone "bubbles" in a sturdy plastic frame POP when pushed through. They range in sizes, so each "bubble" makes a slightly different sound. The best part is that you can pop them again and again!
---
Whirly Squigz - 10mo & up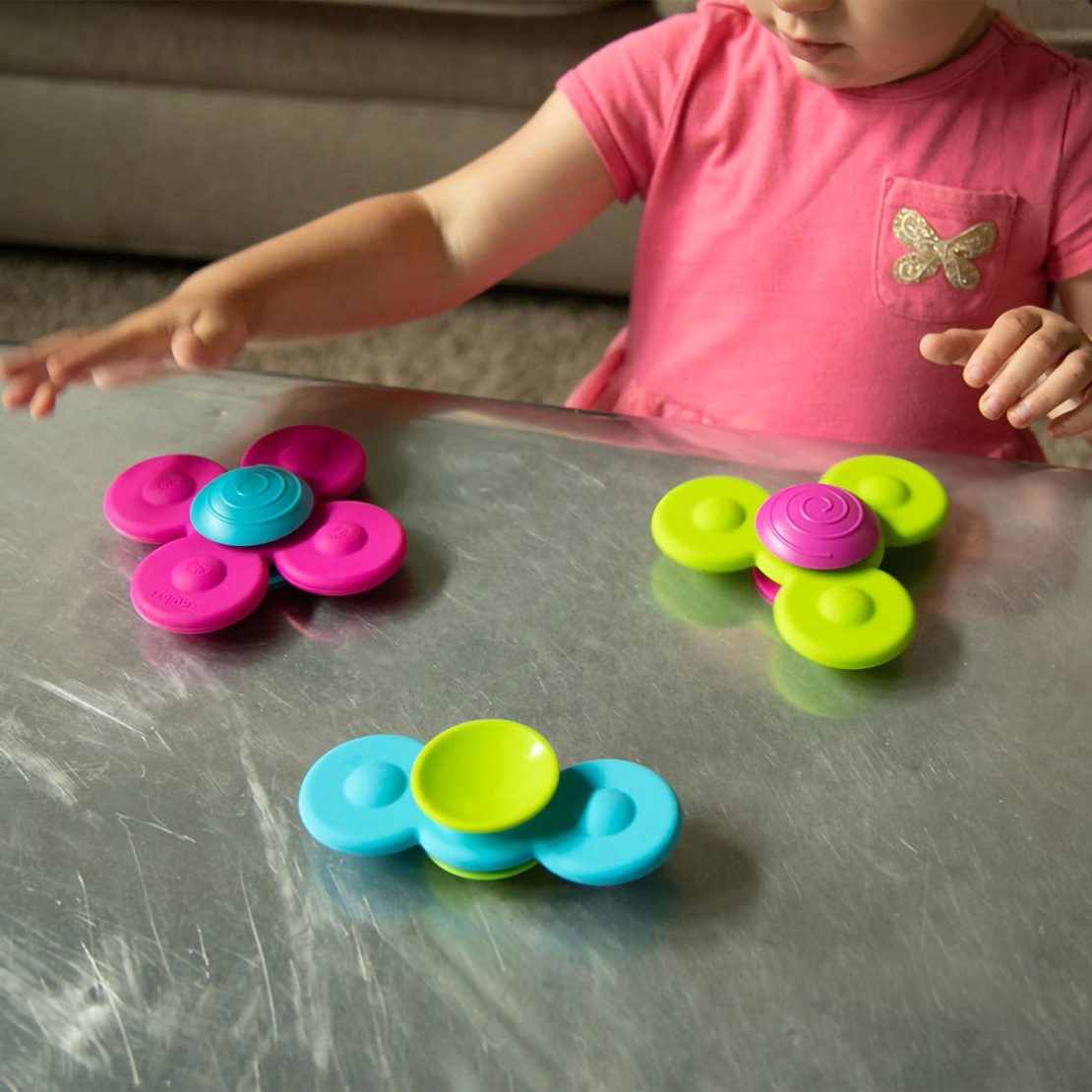 Did you miss the fidget spinner craze because you weren't alive yet? Never fear! Whirly Squigz is for you! A set of three silicone spinners are also equipped with suction cups on one side so they can be attached to any smooth surface. Delightfully mesmerizing to small folks, fun for bigger ones, too!
---
Lalaboom Snap Beads - 10mo & up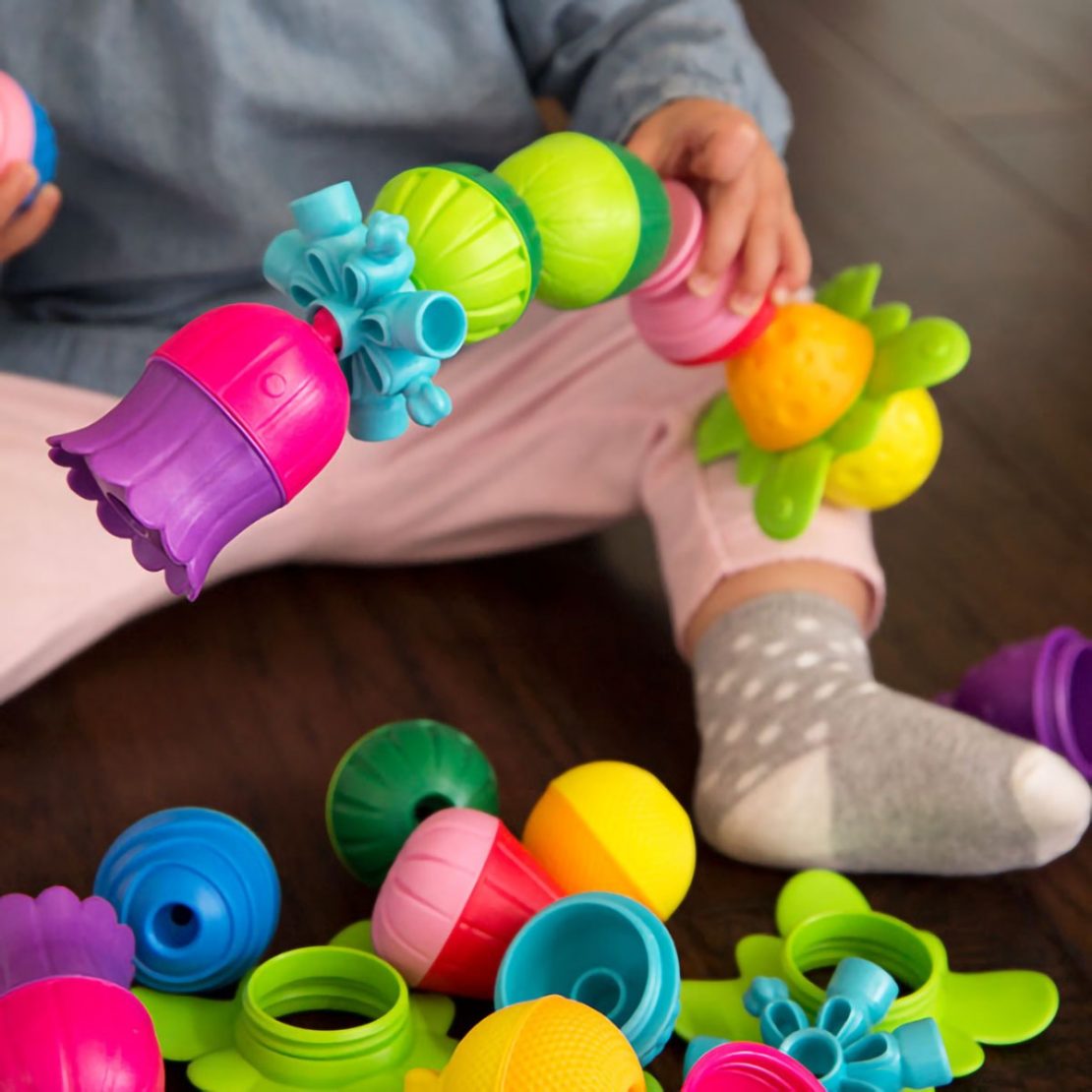 Snap beads are a tried and true toddler toy. Trust Fat Brain to develop a new version that offers children different textures, colors, and shapes! Each bead snaps to the next, so you can create chains of beads. The beads are also able to be taken apart (awesome for cleaning!) and screwed back together to mix and match colors and shapes.
Available in a 48 piece set, 30 piece set, and 12 piece set.
---
Spoolz - 10mo & up
2018 Winter Holiday Catalog Item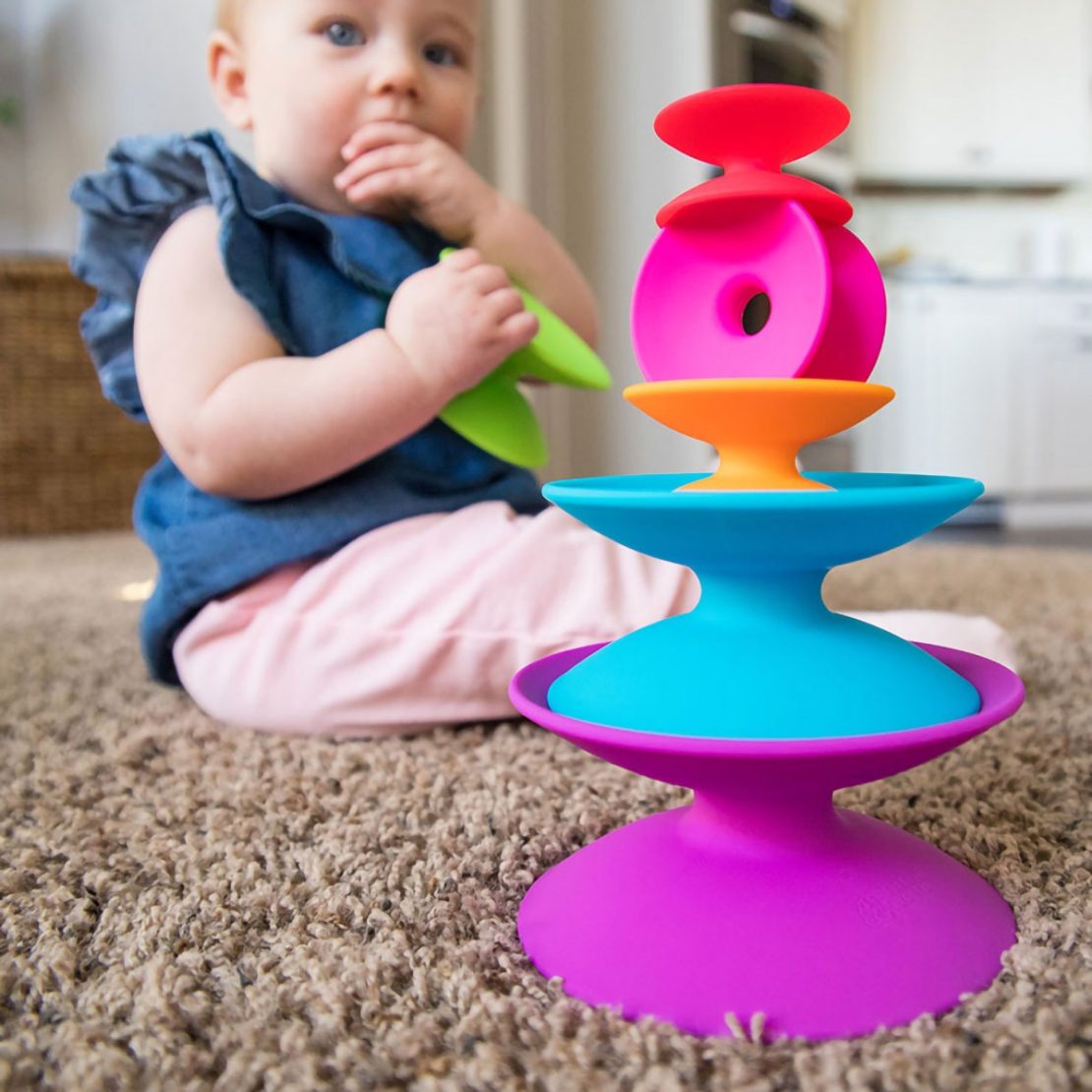 Toddlers love to stack things, and knock them down. Then stack them up again. Cups get boring… So go for Spoolz! This set of seven round shapes go from big to small in a rainbow of colors. They have a soft texture that is easy for little fingers to grasp. It's a toy that encourages fine motor skills, spatial reasoning, color awareness, and creativity!
---
RollAgain Tower - 12mo & up
2018 Winter Holiday Catalog Item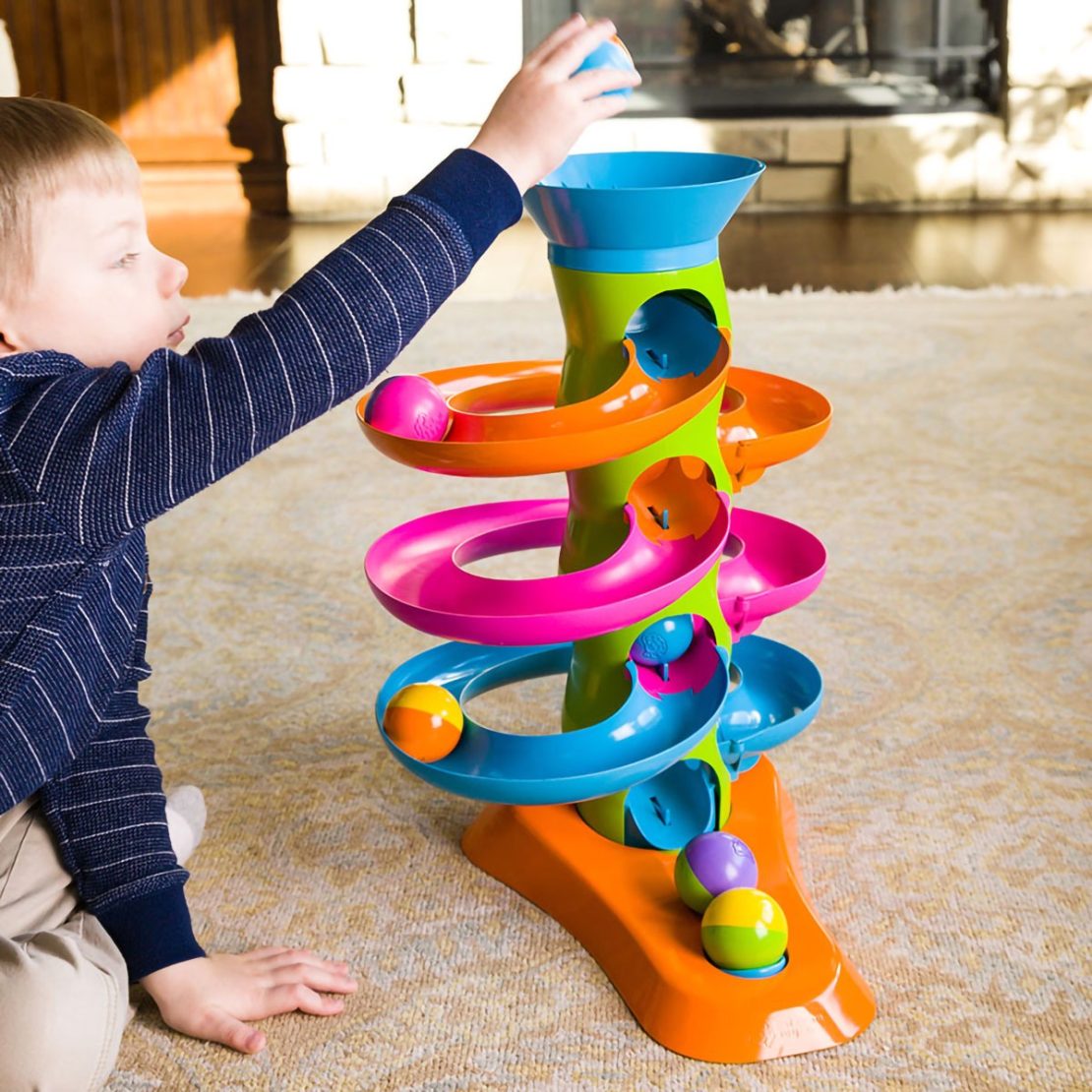 Drop the balls in the top and … a special trigger at the bottom allows the balls to go from level to level, all at once! Grab a ball from the bottom and drop it in the top and go again! It's hard to explain… You better watch the video.

---
SpinAgain - 12mo & up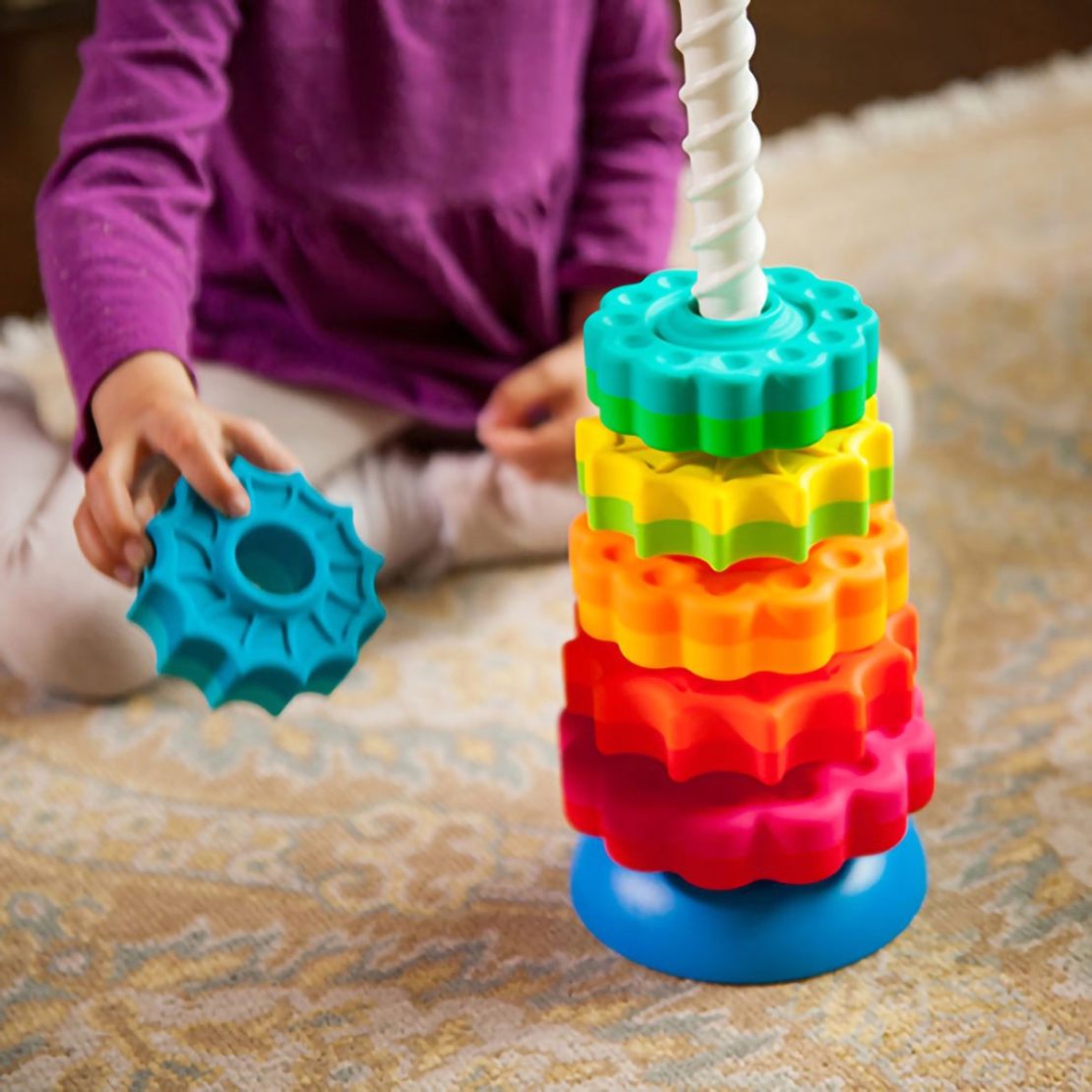 This has been a Happy Up favorite for a few years now. Sure, it looks like a normal ring stacker… but it's so much more than that! Drop the gear-shaped rings on the post, and they *spin* their way to the base. Grab the post, pick it up, and the base falls away, letting the gears spin off the end! Stack in any order you want-- biggest to smallest or vice versa. It's a cause and effect, hand-eye coordination, and problem-solving skill builder that your little ones will want to play with again and again!