First Games for Toddlers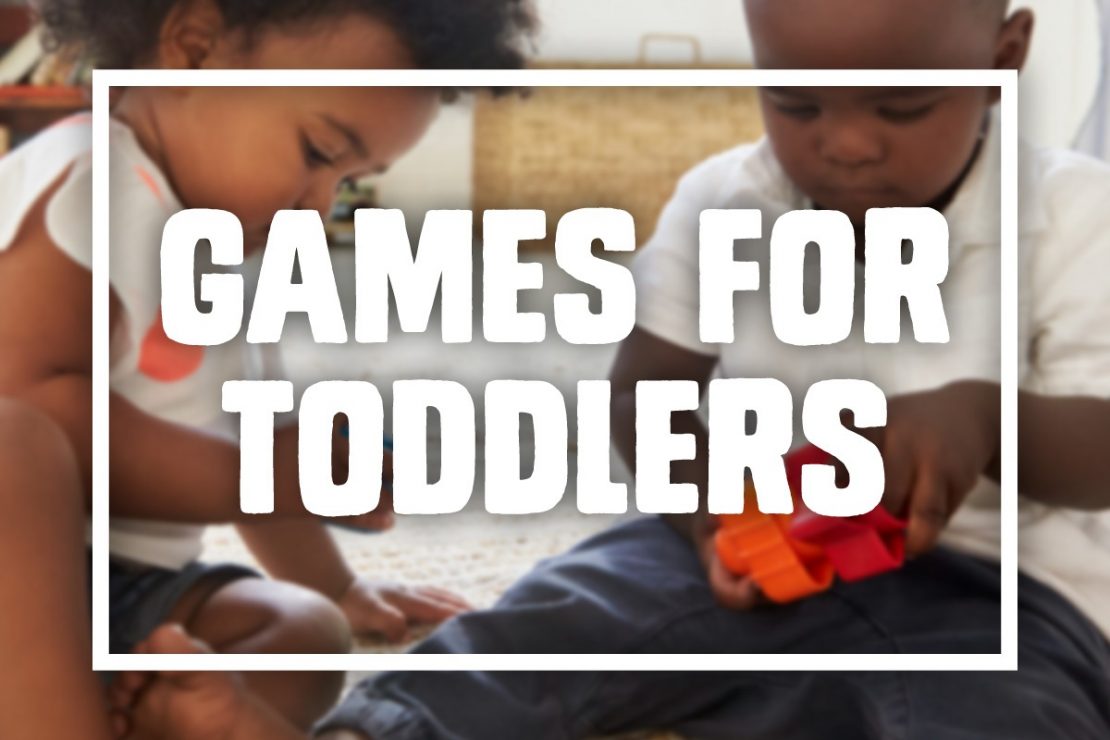 Play These Games Together
It's never too early! These games can start a family gaming tradition. As well as teach your little one all sorts of things! They get to work on memory skills, social skills, motor skills. Best of all, they get to spend time with their favorite people.
---
Seek-A-Boo from Mindware
2 or more players, 12mo & up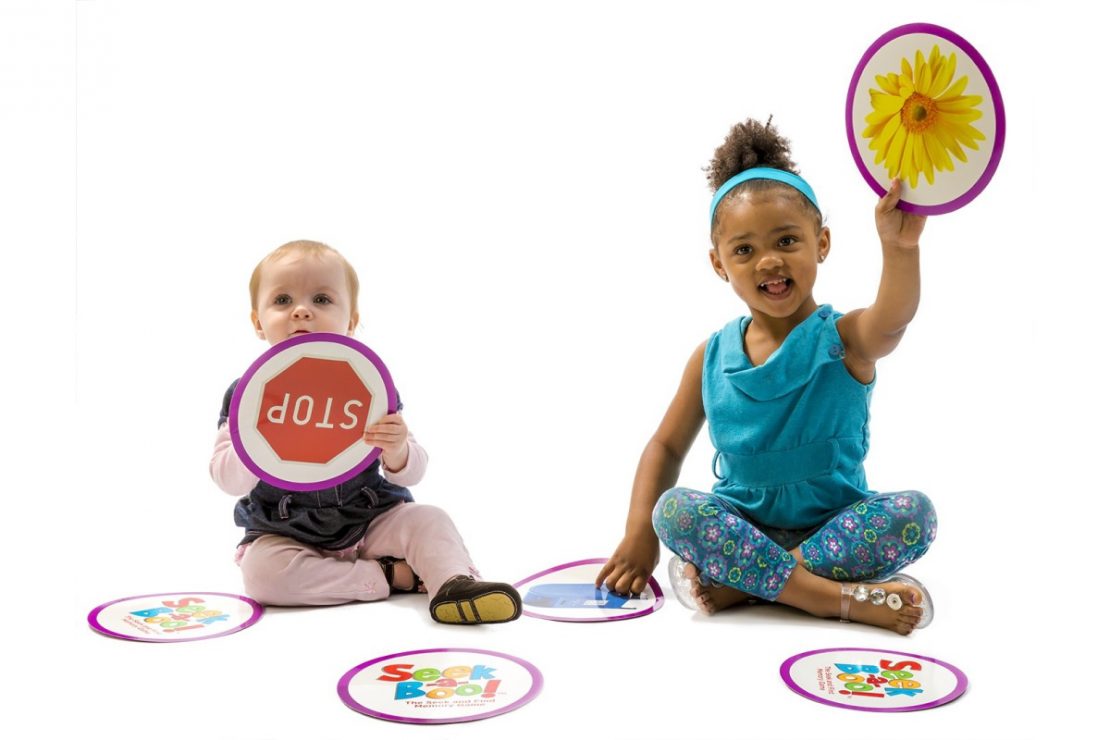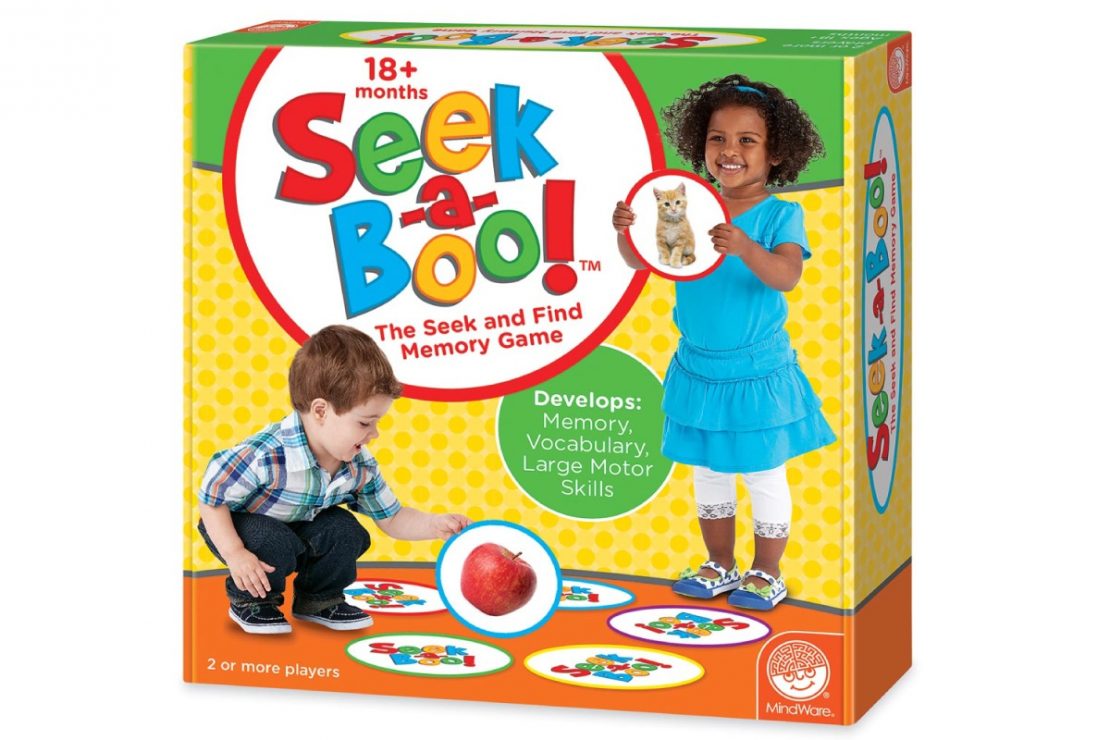 Spread the oversized round cards on the floor, picture side down. Now pick a square card and call out the item. Take turns or race or work together to find the items from one of six categories: food, toys, clothing, colors, shapes, outdoors, and animals. It's an on-your-feet game that helps with memory skills, social skills, item identification, and gross motor skills. One of the best things: No Reading! So your toddler can have a turn calling out the "find me" items, too!
---
Roll & Play from ThinkFun
Your Child's First Game!
2 or more players (one with reading skills), 18mo & up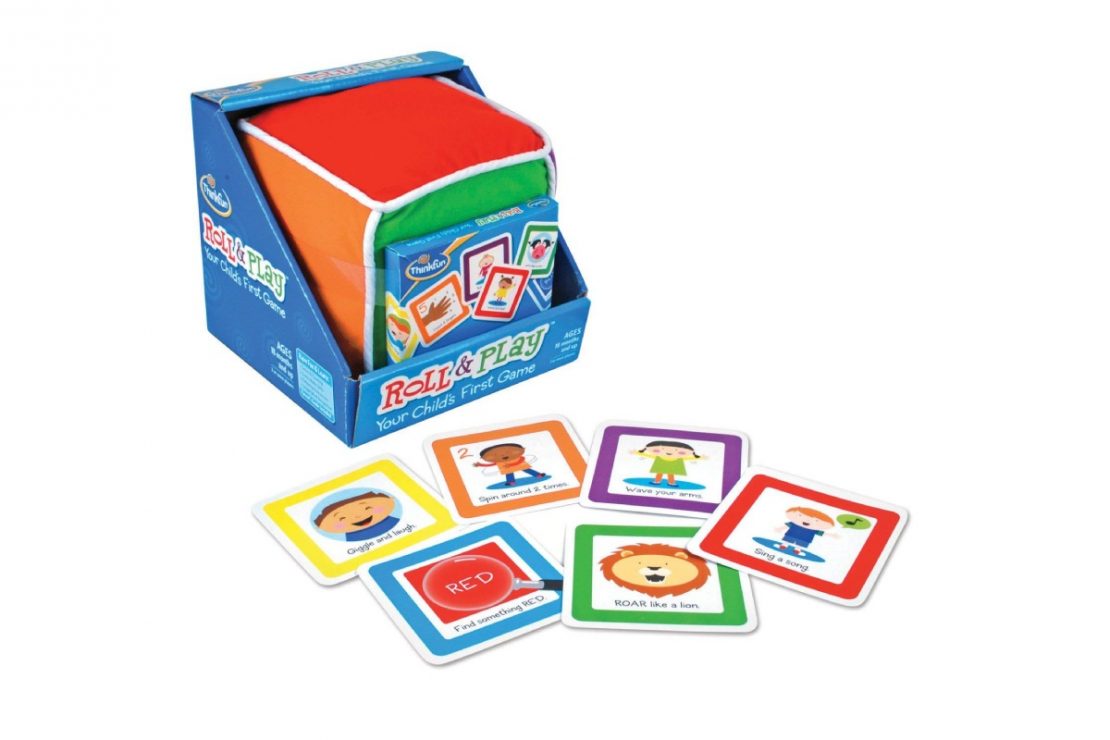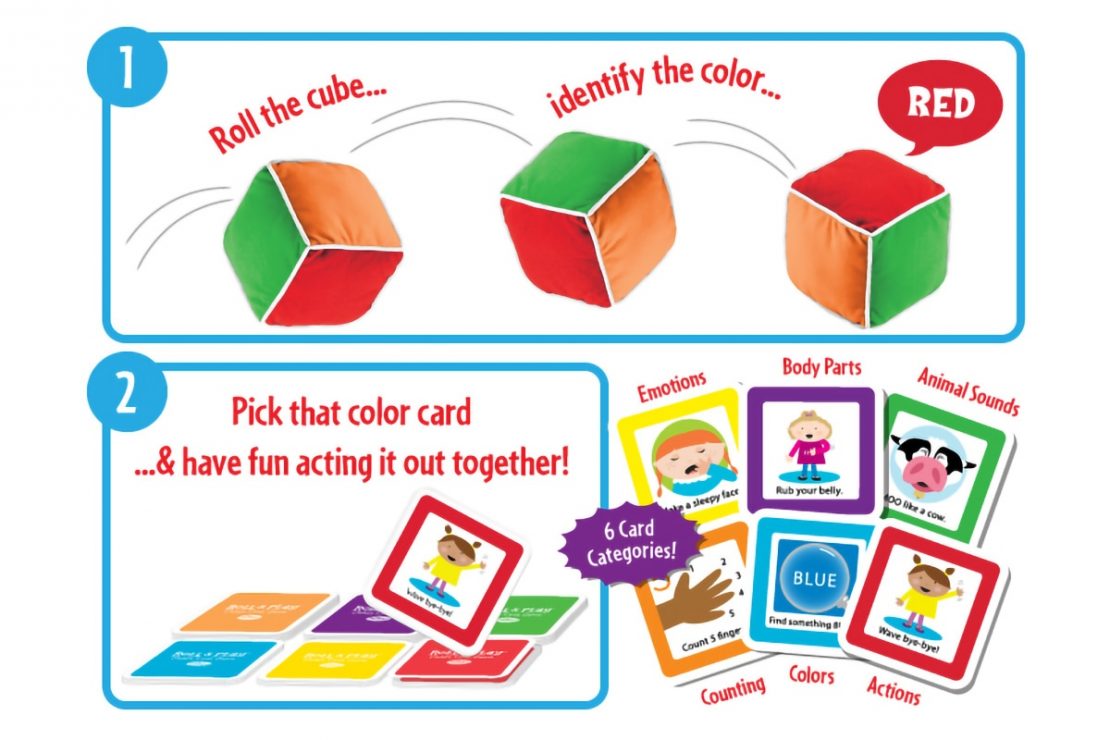 Designed for toddlers, Roll & Play is a game the whole family will enjoy! Roll the big plush "die" and pick a color card that matches. Someone who can read announces the action on the card, and all the players then act out the activity. You may be running around the room finding a certain color. Then everyone gets to roar like a lion. Next roll, you're making a happy face!
It's a great way to teach little ones about playing a game, taking turns, and following instructions. Of course, you can toss out the "rules" and invent your own way to play that suits your child and your family.
Card categories are: Emotions, Counting, Colors, Body Parts, Actions, and Animal Sounds
See how to play here:
(PS: We like having an older sibling, especially one that needs to practice reading, handle reading off the cards)
---
Move & Groove from ThinkFun
Dance Dance Baby!
2 or more players (one with reading skills), 18mo & up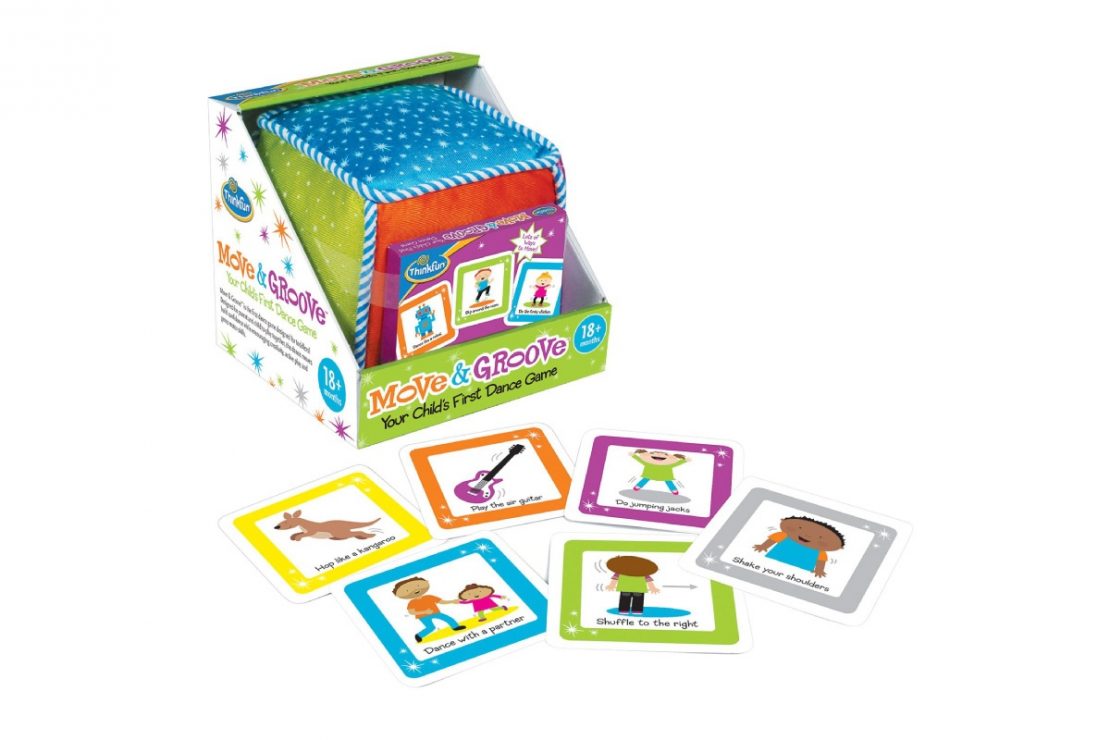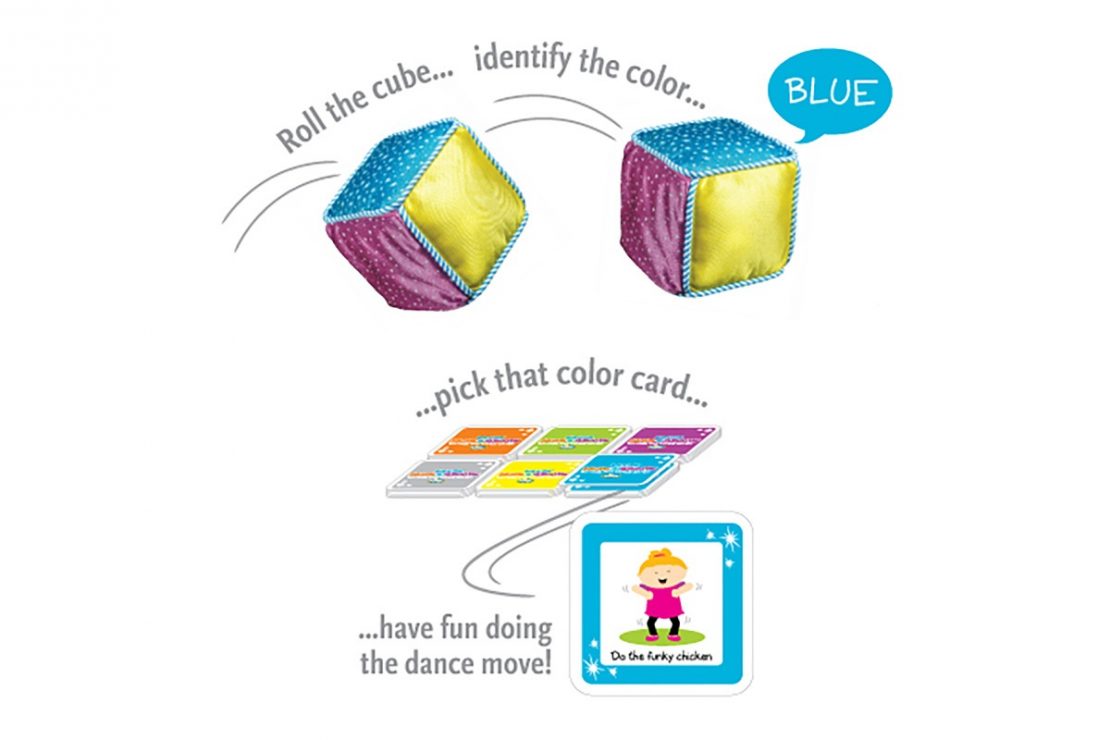 Created to inspire movement, creativity, and body awareness, Move & Groove is an active game the whole family will jump to play! Gameplay is similar to Roll & Play. In Move & Groove, the action cards are focused on movement. So in one roll you're flying like an airplane, and on the next you may be tapping your toes. From playing air guitar to hopping like a kangaroo, this game will get everyone on their feet!
Card categories are: Let's Pretend, Movement, Classics (disco dance!), Body Parts, Silliness, and Workout.
---
Topper Takes a Trip from Peaceable Kingdom
1 or more players, 2 yrs & up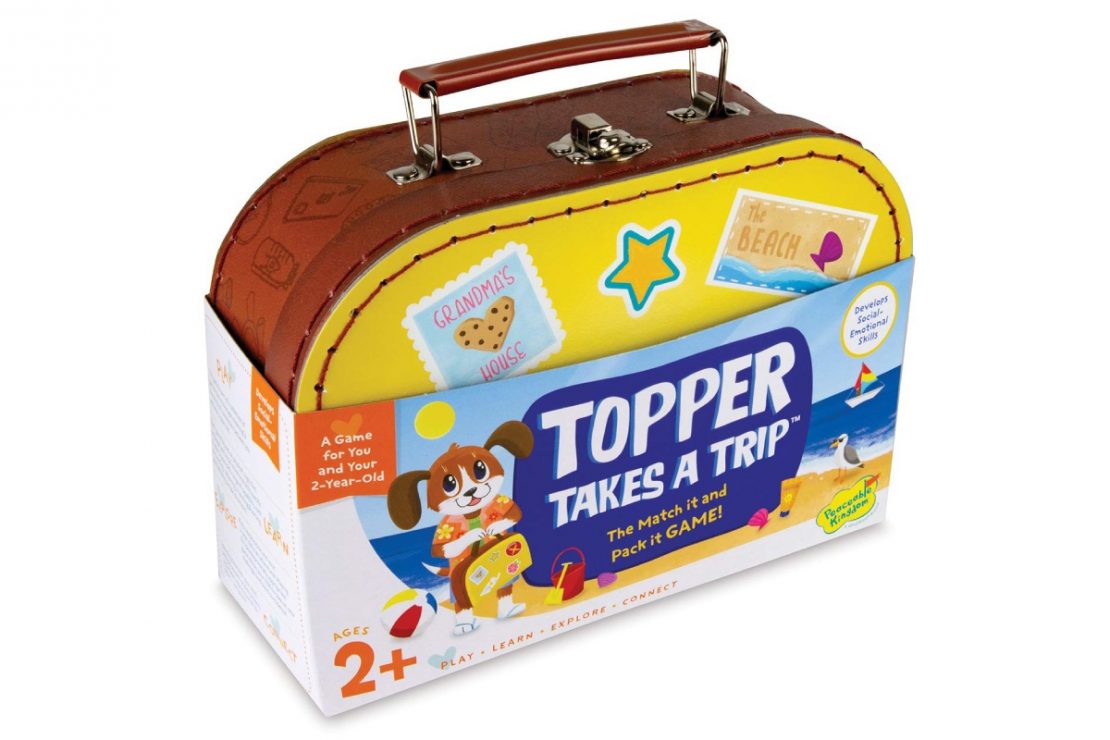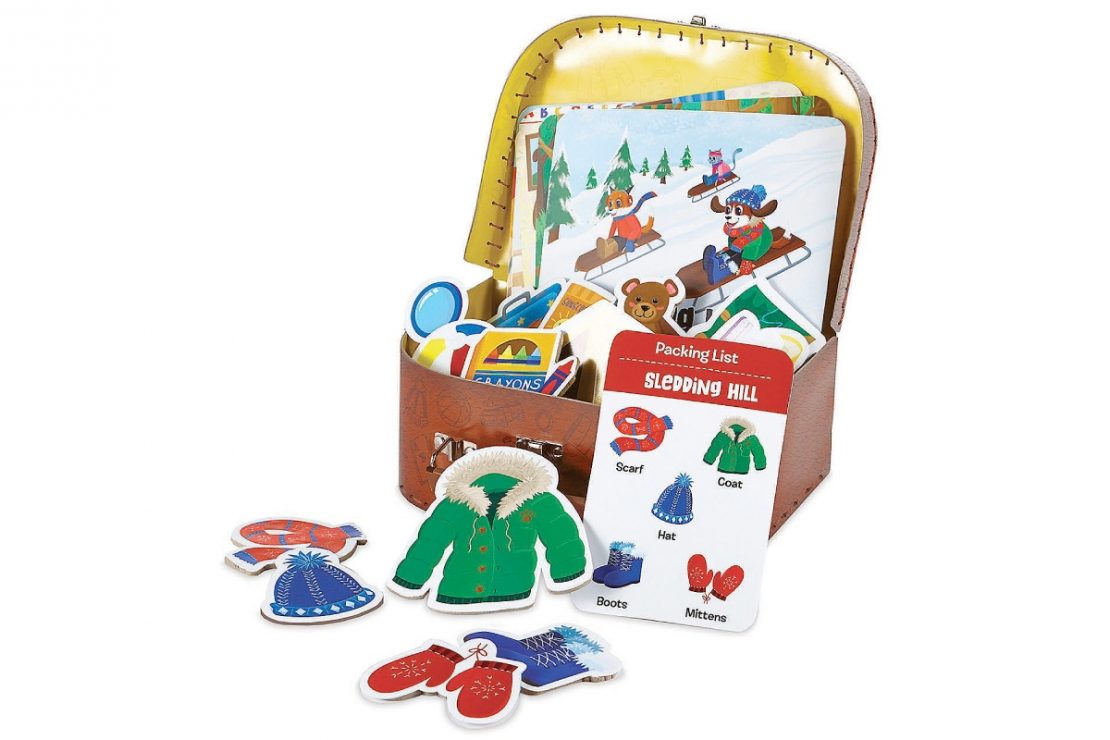 Take an imaginative trip with your toddler! Pick one of five destinations and pack the suitcase with items on the list. This simple game encourages attention to detail, fine motor skills, memory, matching, and cognitive thinking skills. It's a little suitcase full of big ideas!
---
Teddy Mix & Match from Ravensburger
Find Bear's Perfect Twin
2 - 4 players, 2 ½ yrs & up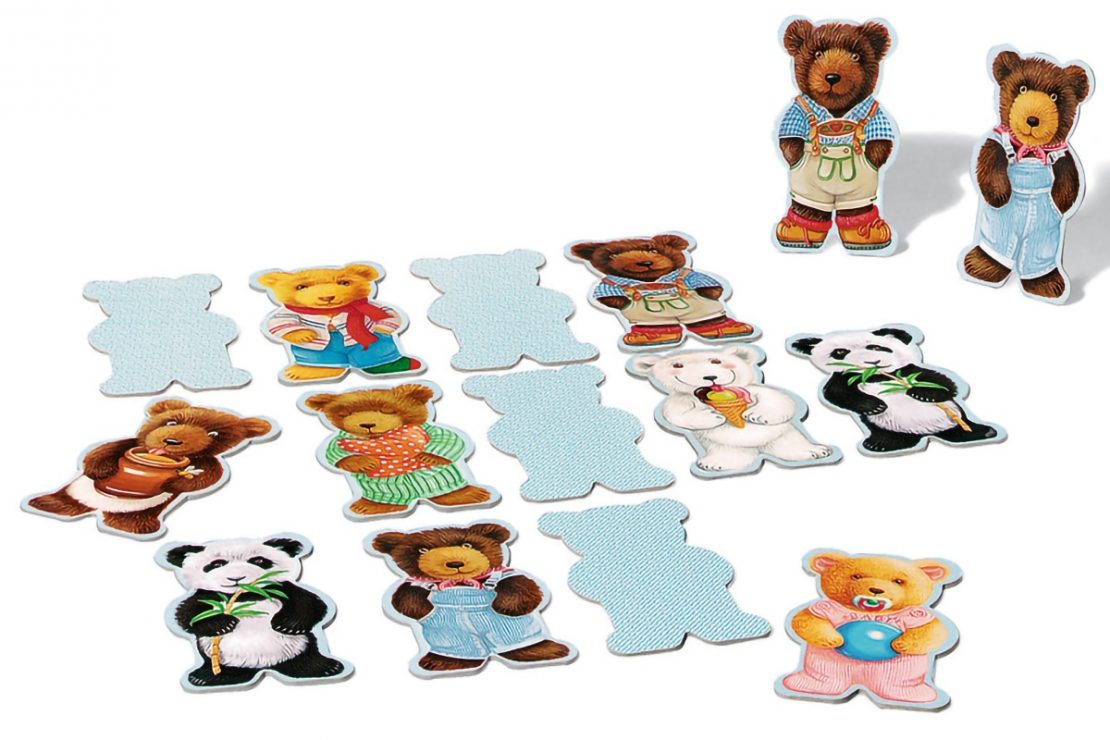 12 sturdy cardboard teddy bears are ready to find their match! Each pair of bears have easy to spot characteristics that will engage your tot in this simple game. Start with the bears facing up to help develop visual discrimination. Play with all the bears facing down to encourage memory skills. All while your little one is developing social skills through game play.
Your toddlers don't care about that stuff. All they care about is the cute bears, succeeding in finding the matches, and doing something together.