Game of Thrones Catan
Winter is Coming. Take the black and join the Night Watch.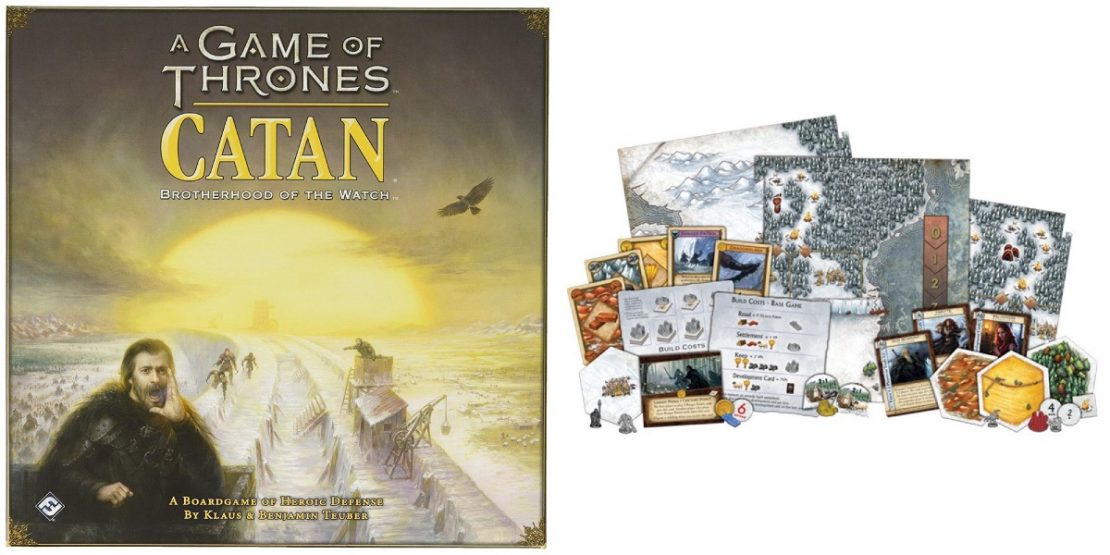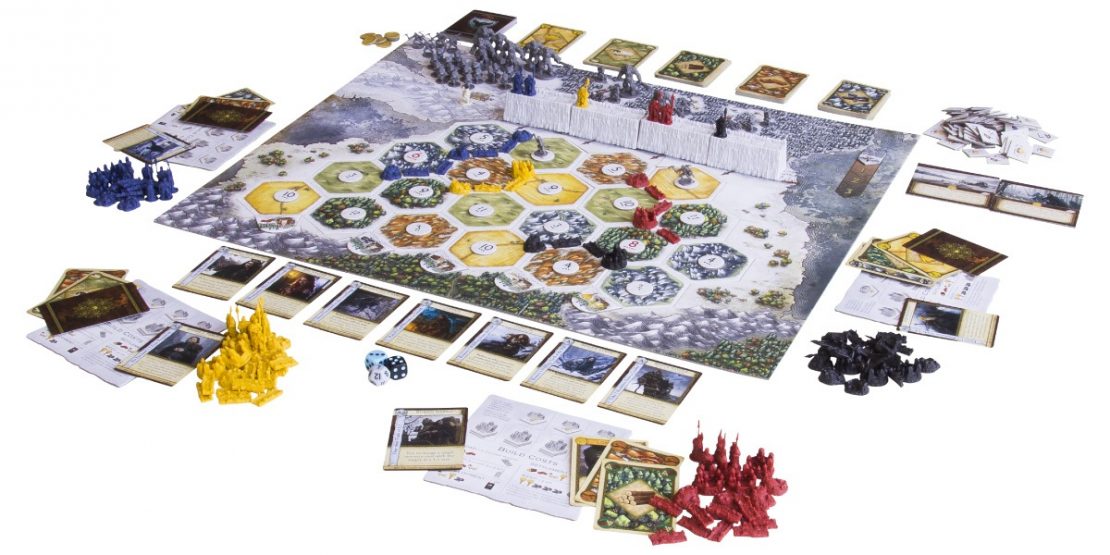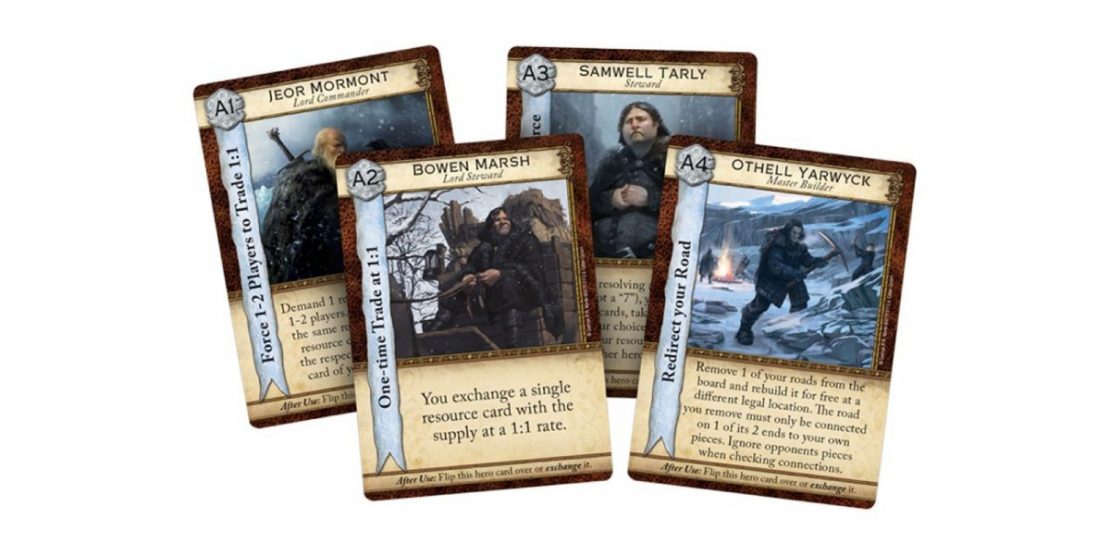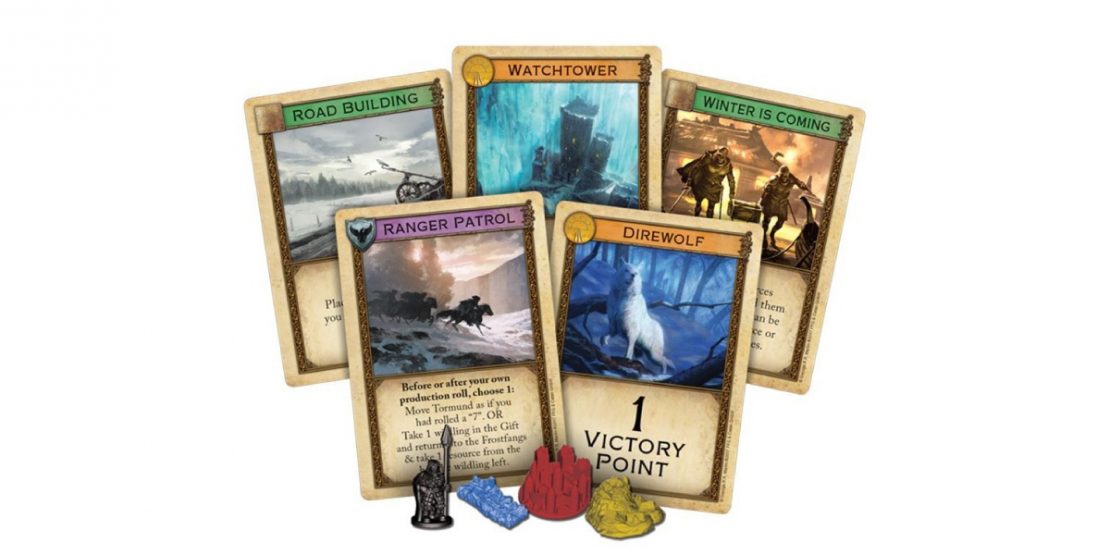 3 - 4 players; 14 yrs & up
This version of Settlers of Catan wraps itself in George R.R. Martin's Song of Ice and Fire series (better known as Game of Thrones).
You play as a member of the Night Watch on the ice wall in the North. Collect resources and manage your territory, working to improve the living conditions in the area just south of the Wall. But always with a watchful eye. Always on guard. There are wildlings and … others …
Collect victory points and rise above your brothers to be named the new Lord Commander!
You are the Watcher on the Wall. You are the Shield that Guards the Realms of Men. You are a Brother of the Night Watch. For This Night and All The Nights To Come.