Games for a Group - Winter 2019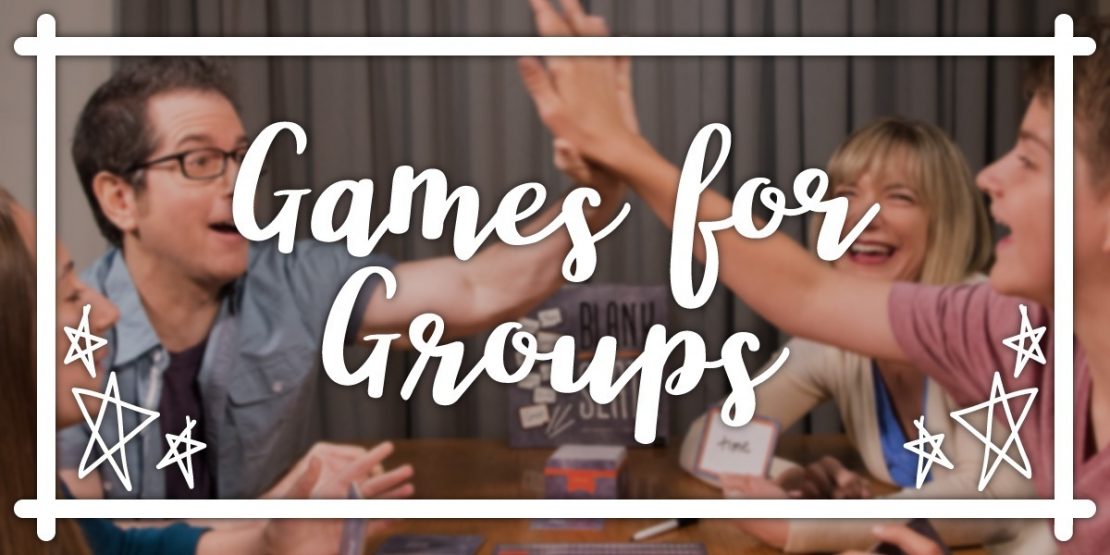 Gift Worthy Games for Party People, 7 yrs & up
Tis the season to gather groups of people together. And once the feasting is done, what do you do?
Break out a game!
These are some of the games on our shelves that are good with larger groups. Especially groups that encompass a wide range of ages, too. They also make great gifts!
---
Clack Categories
2 - 8 players, 7 yrs & up
Amigo Games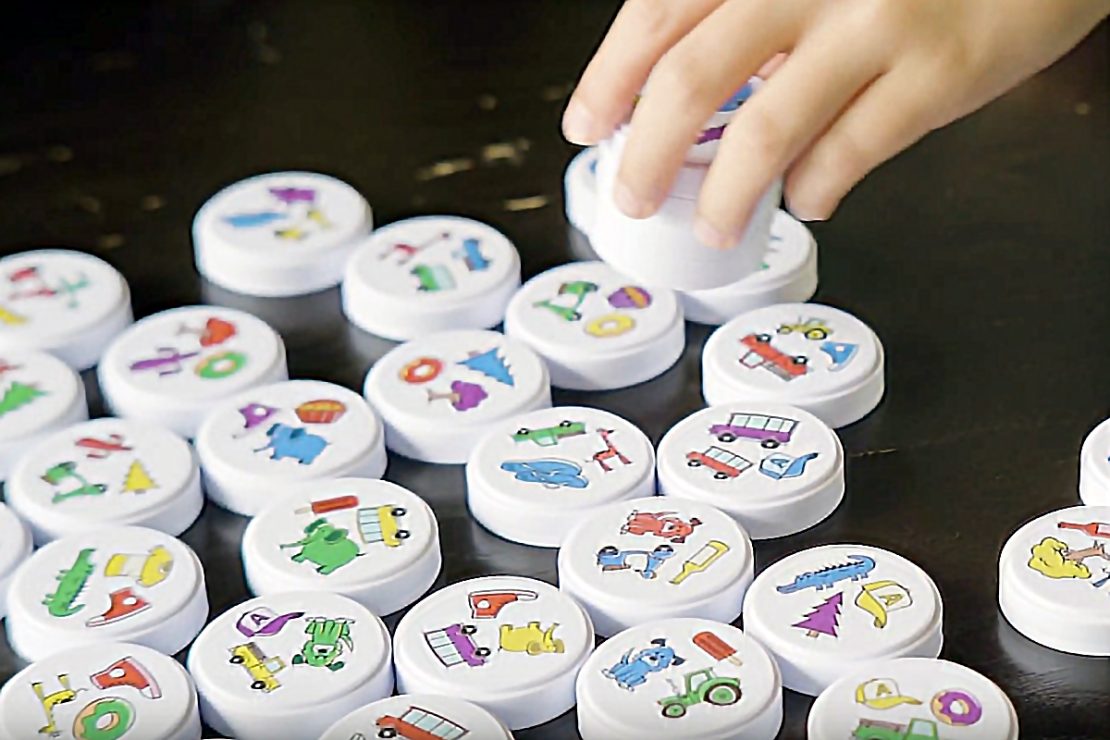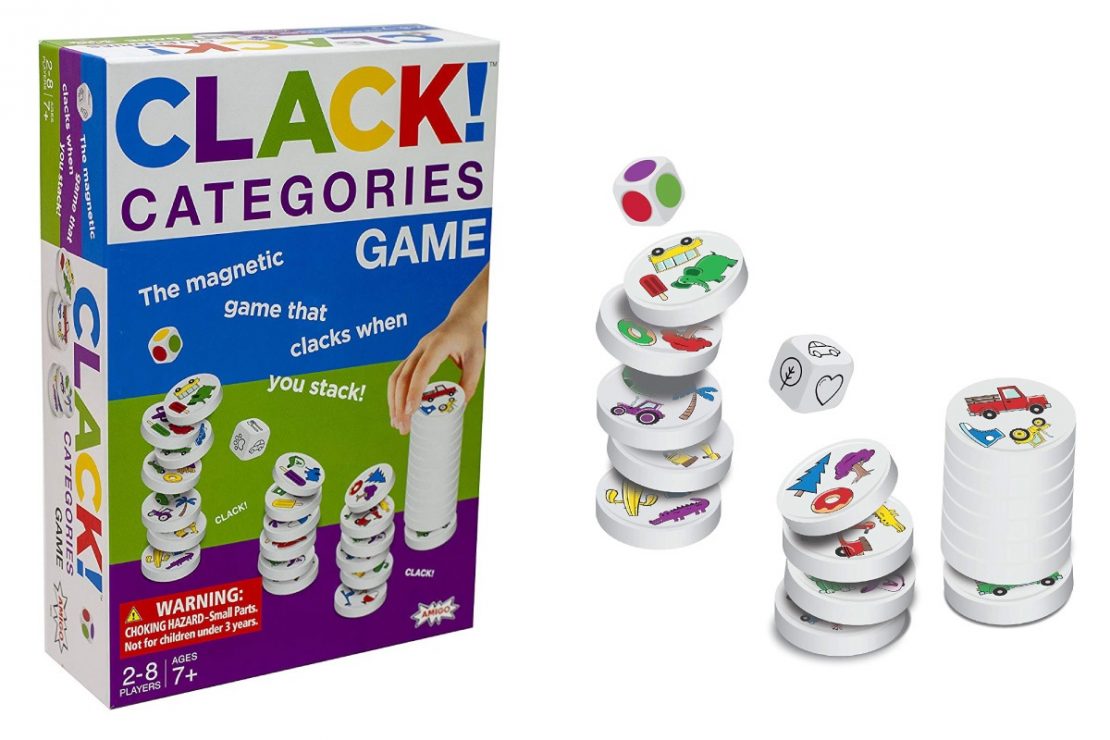 Clack is one of our favorite fast-playing games that are great with a range of ages. Clack Categories is a little more difficult, so it skews slightly older.

Roll the dice and scramble to stack the magnets with matching items. One die shows colors, the other shows objects. So when you combine them, you may be looking for red dogs, green trucks, yellow donuts…
Keeping score is super easy. Winner has the tallest stack!
The original Clack game (2 - 6 players, 5 yrs & up) is also available.
---
Beagle or Bagel
2 - 6 players, 7 yrs & up
Blue Orange Games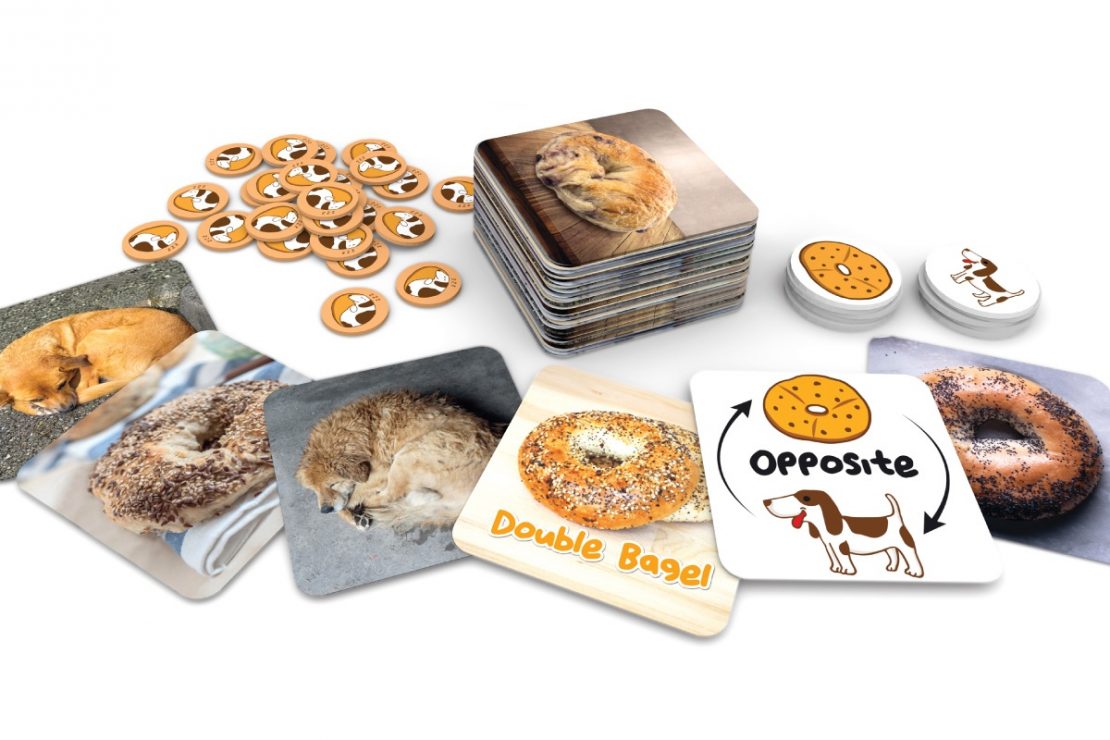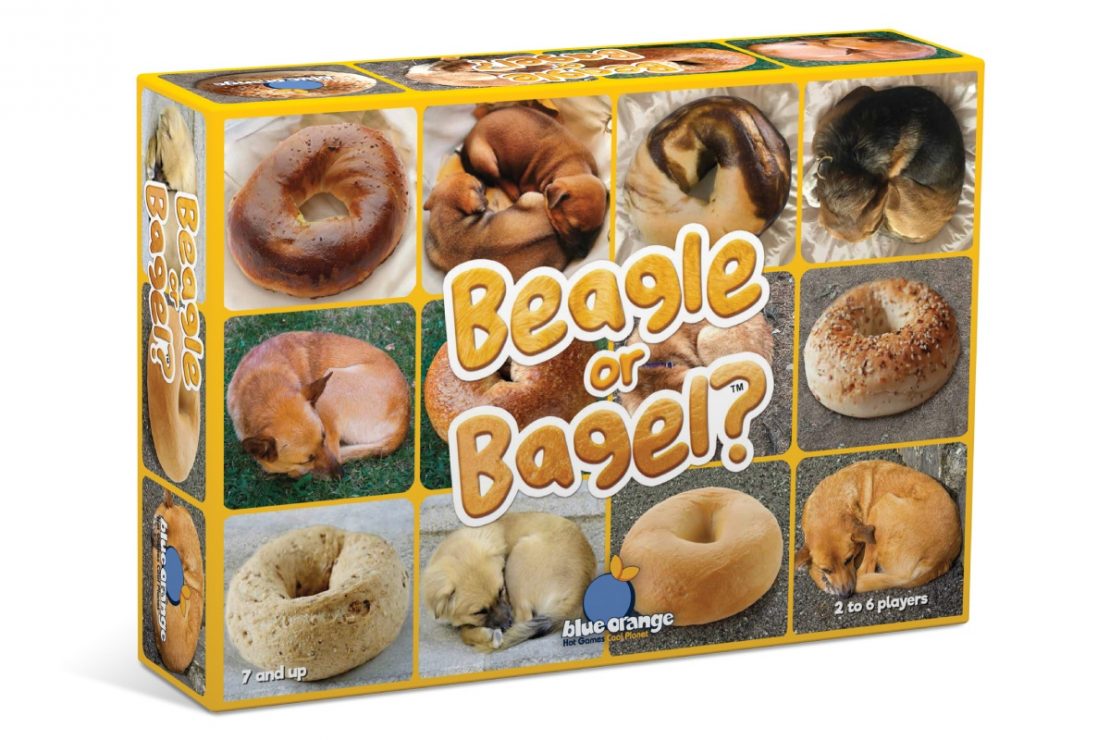 2019 Winter Holiday Catalog Item
Awww… such a cute little cuddle puppy… wait… That's not a pupper! That's a snack!
Flip the cards fast and be the first to correctly shout "Beagle" or "Bagel". It's a silly little game that plays fast and is a load of fun for a group. The instructions lay out three different ways to play. We think this is one of those games that invites developing house rules!
---
Sushi Go Party
2 - 8 players, 8 yrs & up
Gamewright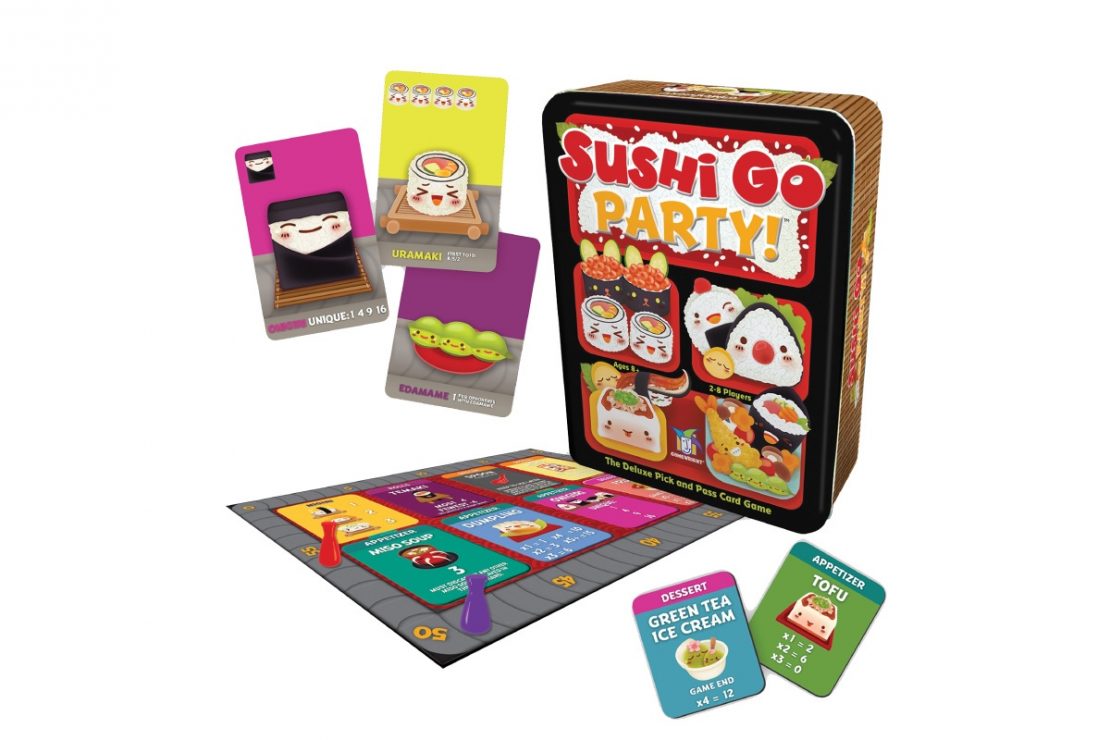 So you love Sushi Go? Bring this expanded version to your next party table!
Earn points by collecting winning sushi combos. Or customize the game by choosing from an a al carte menu of more than 20 delicacies!
---
Blank Slate
3 - 8 players, 8 yrs & up
USAOpoly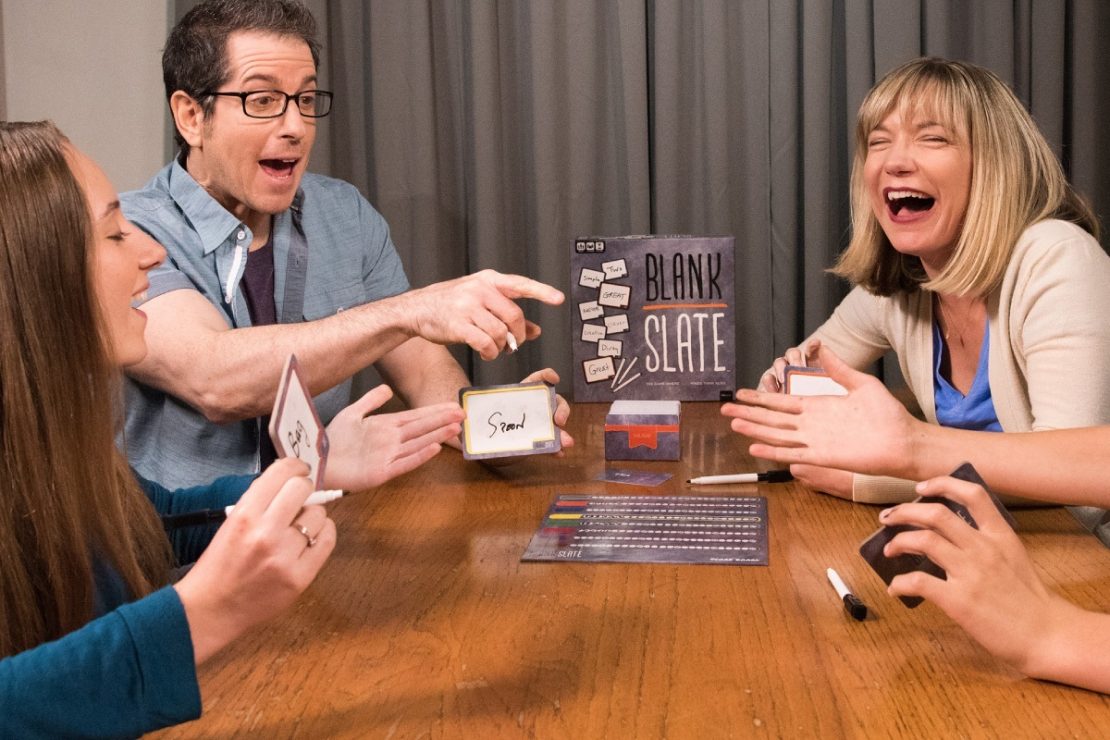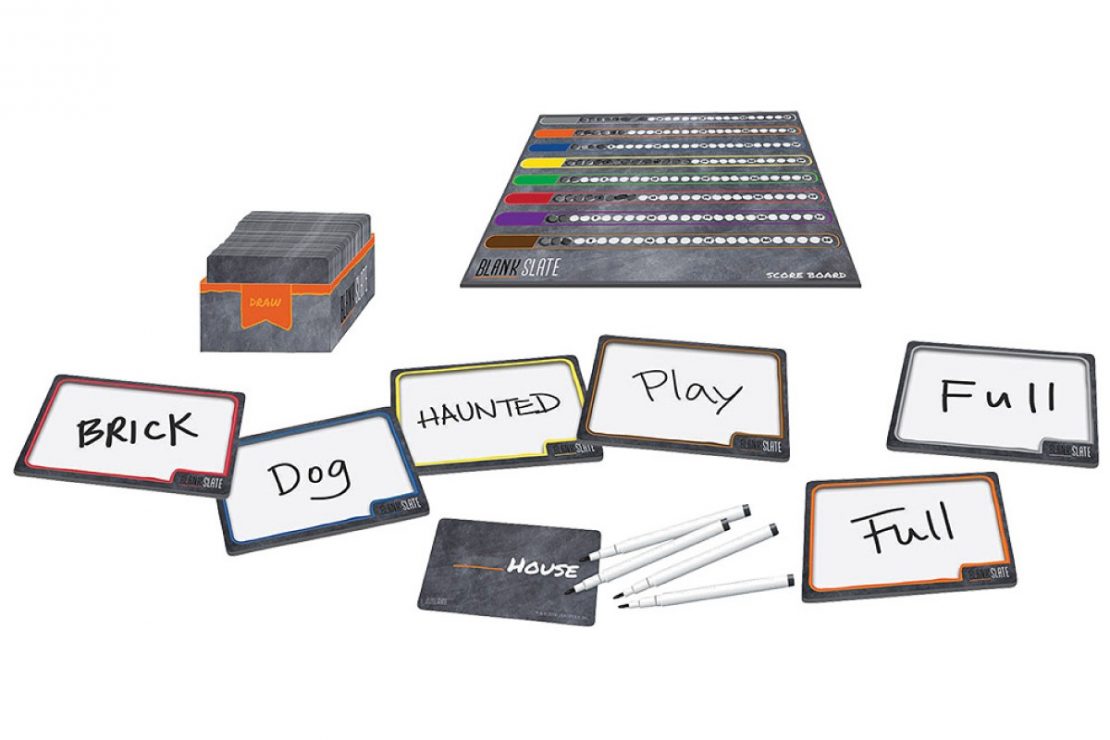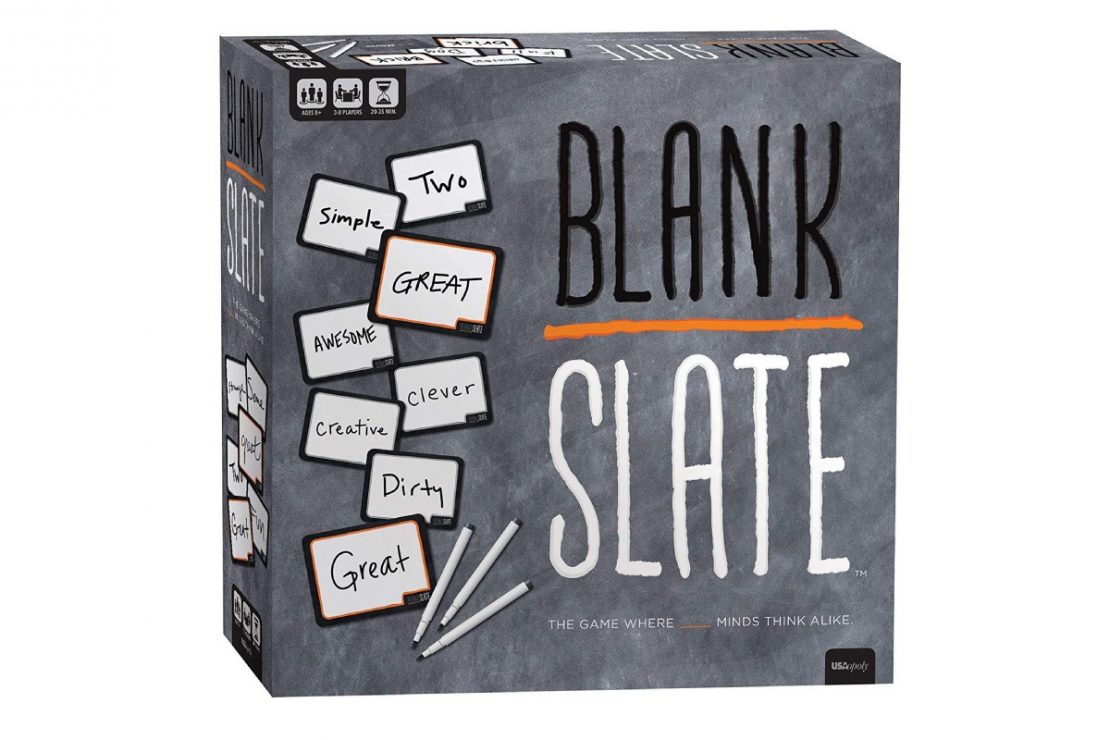 2019 Winter Holiday Catalog Item
It's a game of cleverness, predictably unpredictable responses, and thinking just a wee bit outside the box!
Here's how to play: Pull a phrase card, then write down a word that finishes the phrase. For example: ____________ Guard. So there's sneeze guard, life guard, gate guard, etc. etc. The tricky bit is to write down a response that one person, and one other person only will write down, too. So you don't want the most common answer, you want something just a bit out of the normal. And hope you're playing with someone who thinks like you do!
It's a wordy game that's a challenge and chaotic fun, all at the same time!