Games for Kids and Families - Winter 2019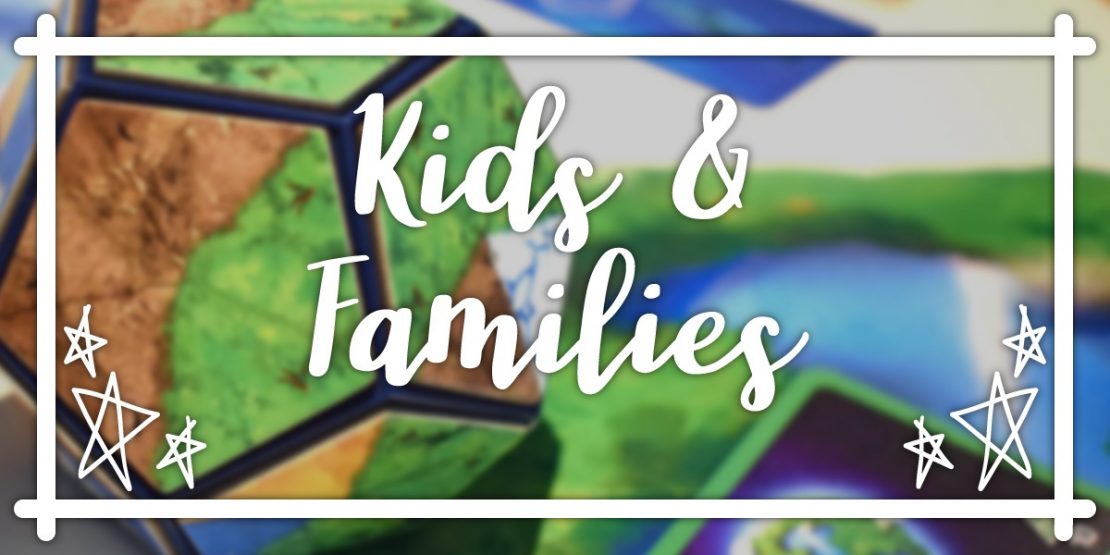 Gift Worthy Games for 6 yrs & up
The Happy Up stores are known for their family friendly games. We don't waste your time (or our shelf space!) with only so-so ho-hum meh games. If we're talking about them, we've played them. And we really liked them. And think you'll like them, too!
While we say these are good for kids and families, they're great for teens and grown-ups, as well.
---
Astro Trash
3 - 5 players, 6 yrs & up
USAOpoly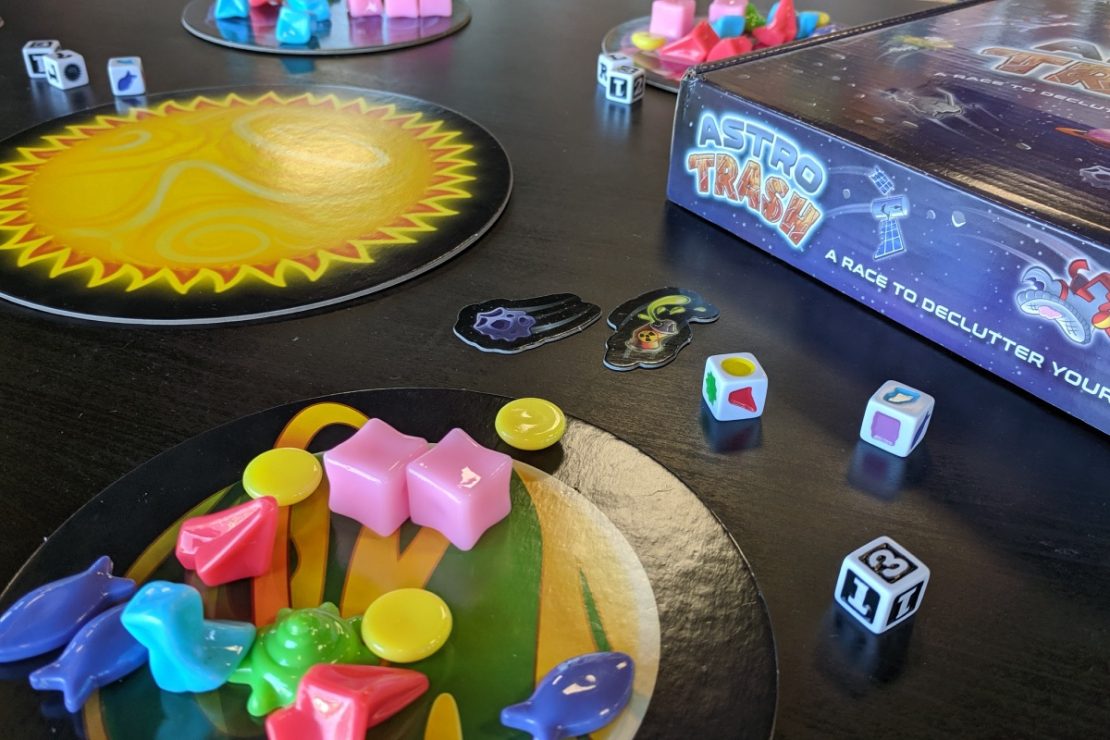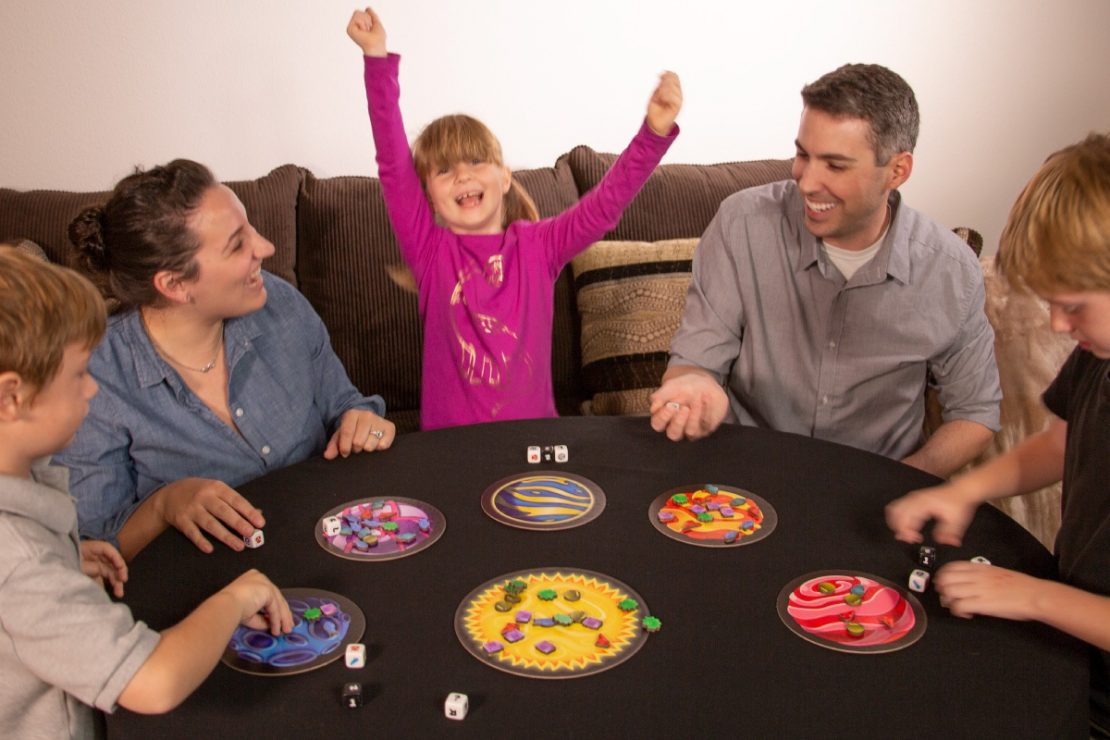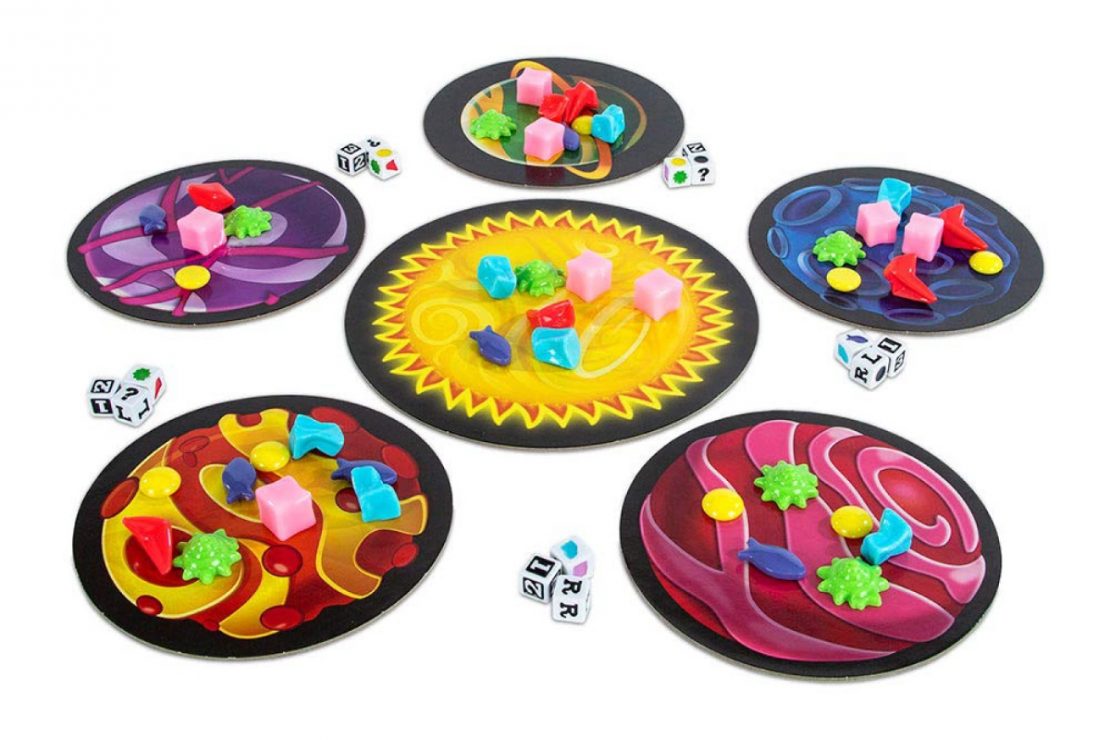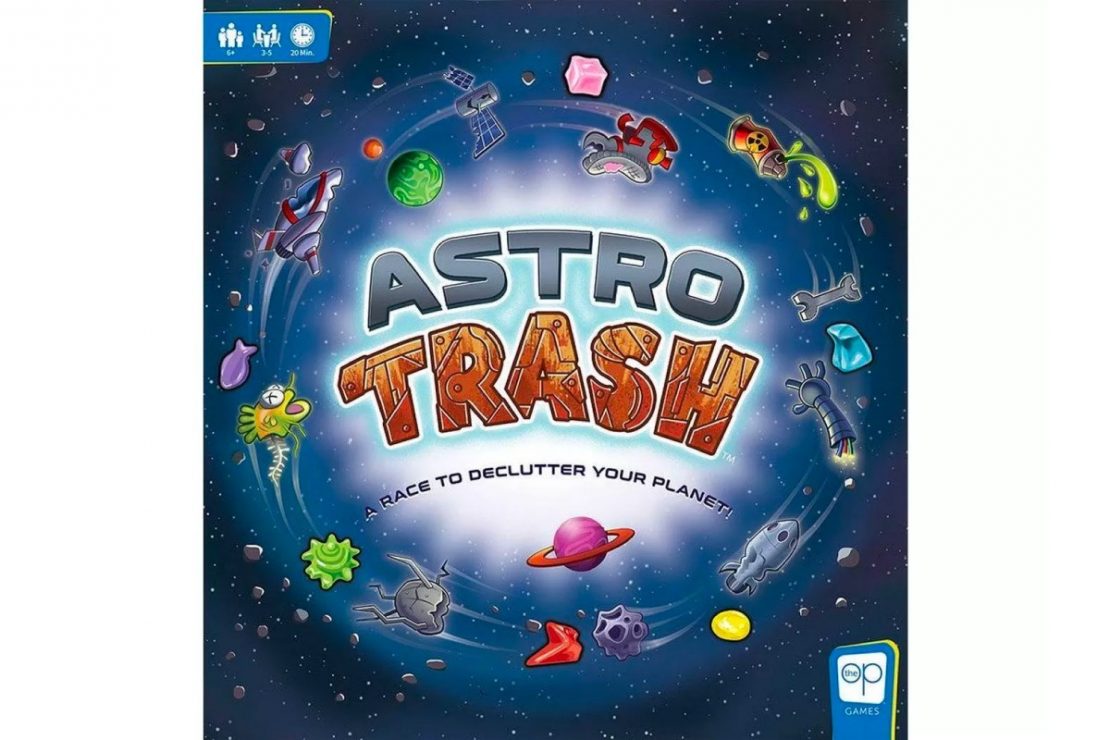 2019 Winter Holiday Catalog Item
It's a fast-rolling everyone-at-once pandemonium kind of game. The goal: Get the trash off your planet. By moving it to someone else's. Problem: They're all doing the same thing! Keep rolling and rolling, removing trash as the dice indicate. First one with a clean planet wins!
We're totally hooked on this one!
---
Morphy
2 - 4 players, 8 yrs & up
Fat Brain Toys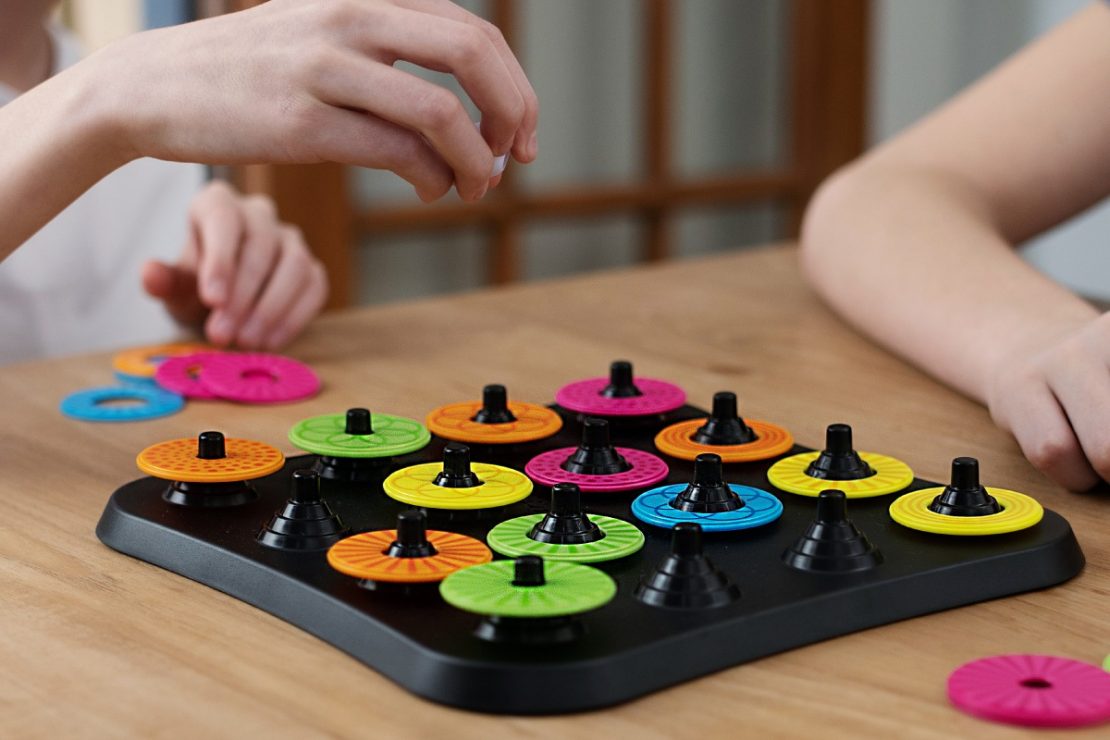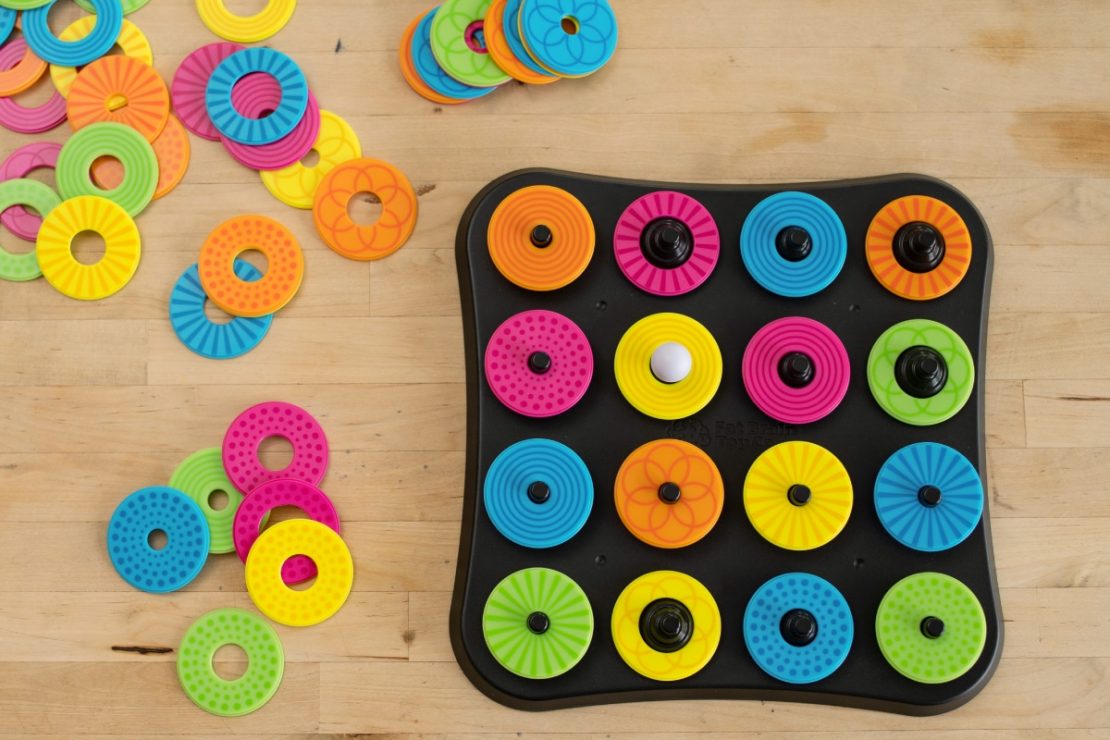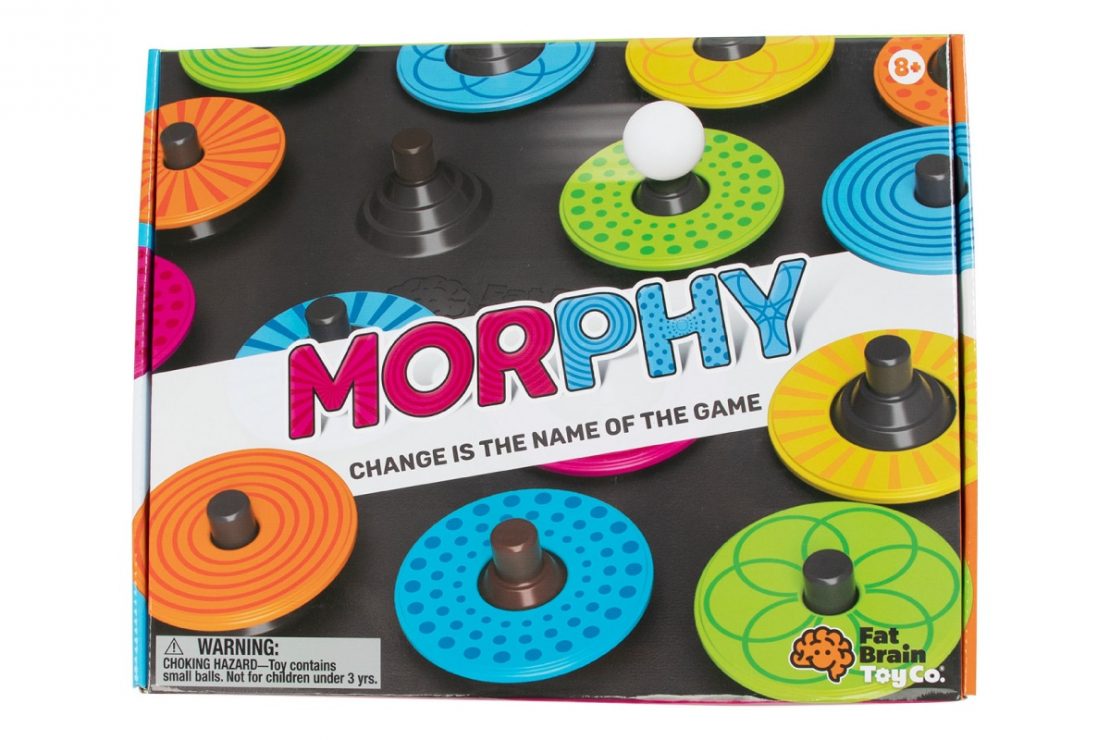 ASTRA Best Toys for Kids 2019
2019 Winter Holiday Catalog Item
Collect the most rings, one leap at a time, morphing the sequence as you go.
Look at the ring around the peg the ball is sitting on. Consider your choices: color, size of inner ring, or pattern. Plan your moves, jumping the ball from ring to ring that has only one difference. So go from one color to another color, keeping the inner ring and pattern the same. Or from one size to another. Or from one pattern to another. And take the rings as you go. Can't find another move? Your turn is up and the board is reloaded, challenging the next player to go as far as they can. The goal is to have the most rings at the end of the game.
It's not as easy as you think!
---
Sushi Roll
2 - 5 players, 8 yrs & up
Gamewright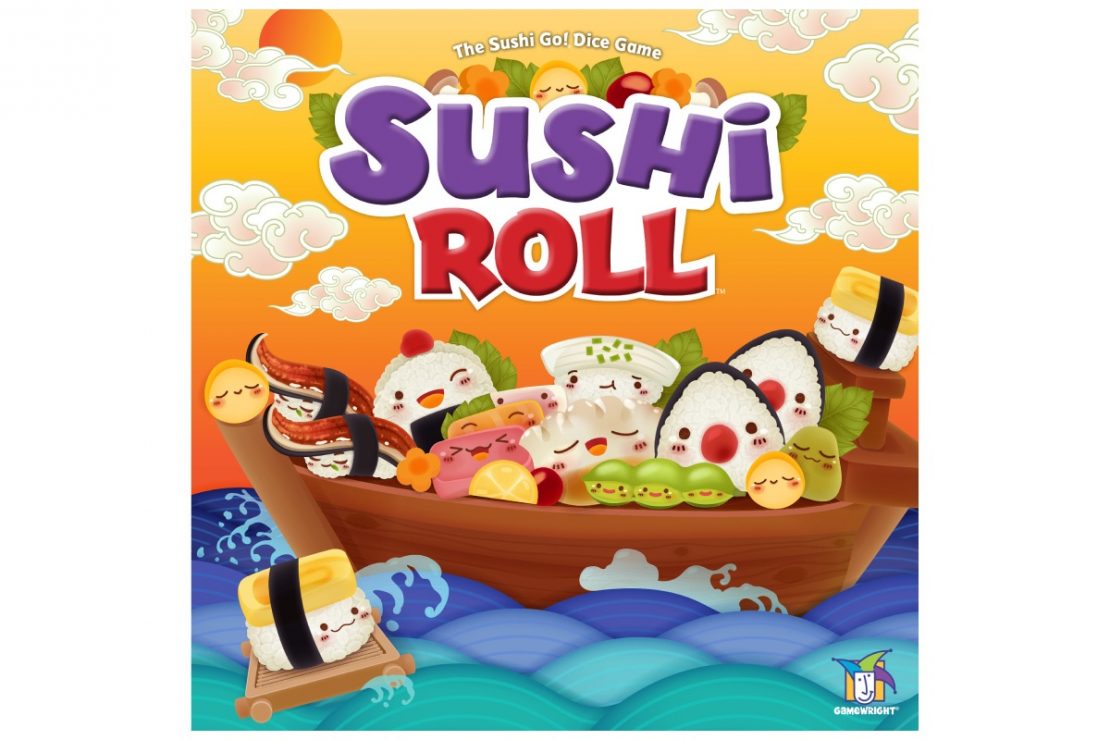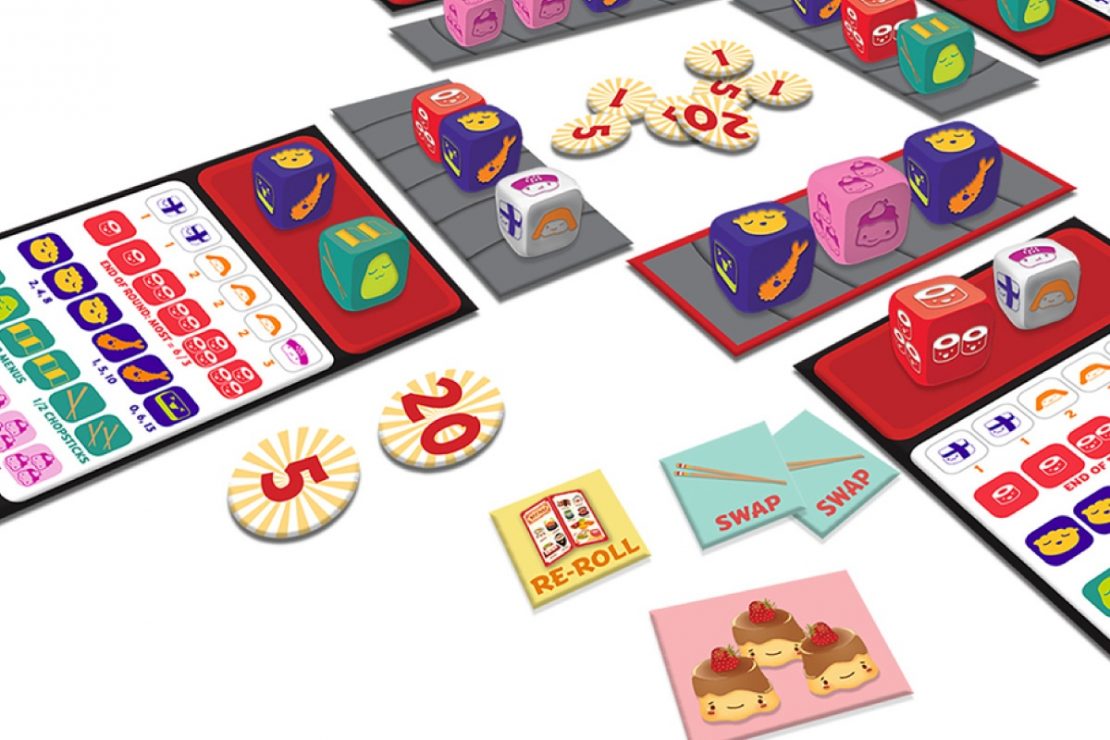 2019 Winter Holiday Catalog Item
It's Sushi Go… but with dice!
Roll your set of sushi dice, pick one for your game card, then pass the rest on. Your goal is to win the most points by having the best combo of sushi dice on your card. It's easy to learn, fast to play, and sure to become a crave-able playable treat for your family!
---
Planet
2 - 4 players, 8 yrs & up
Blue Orange Games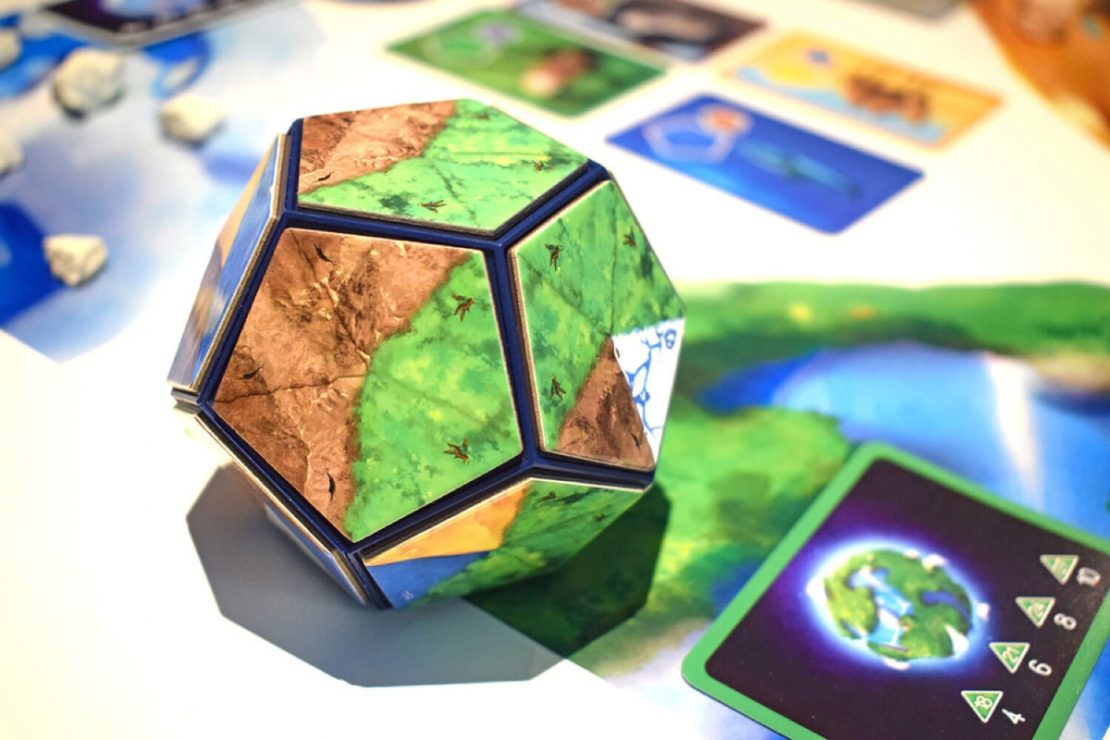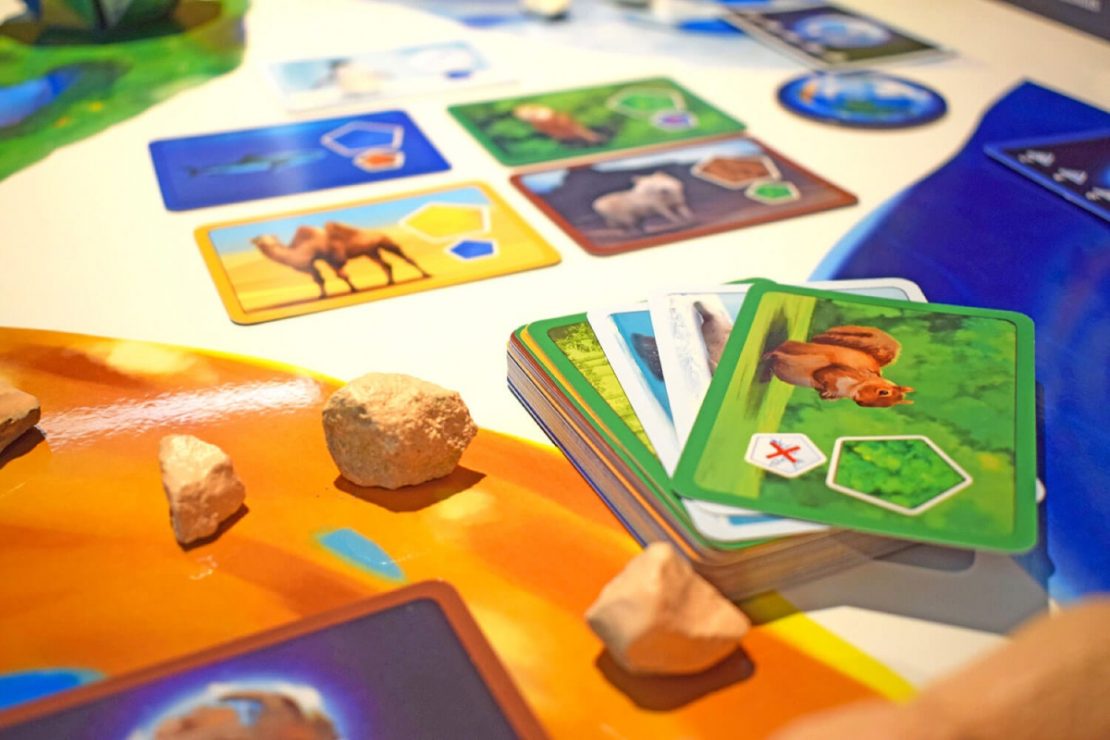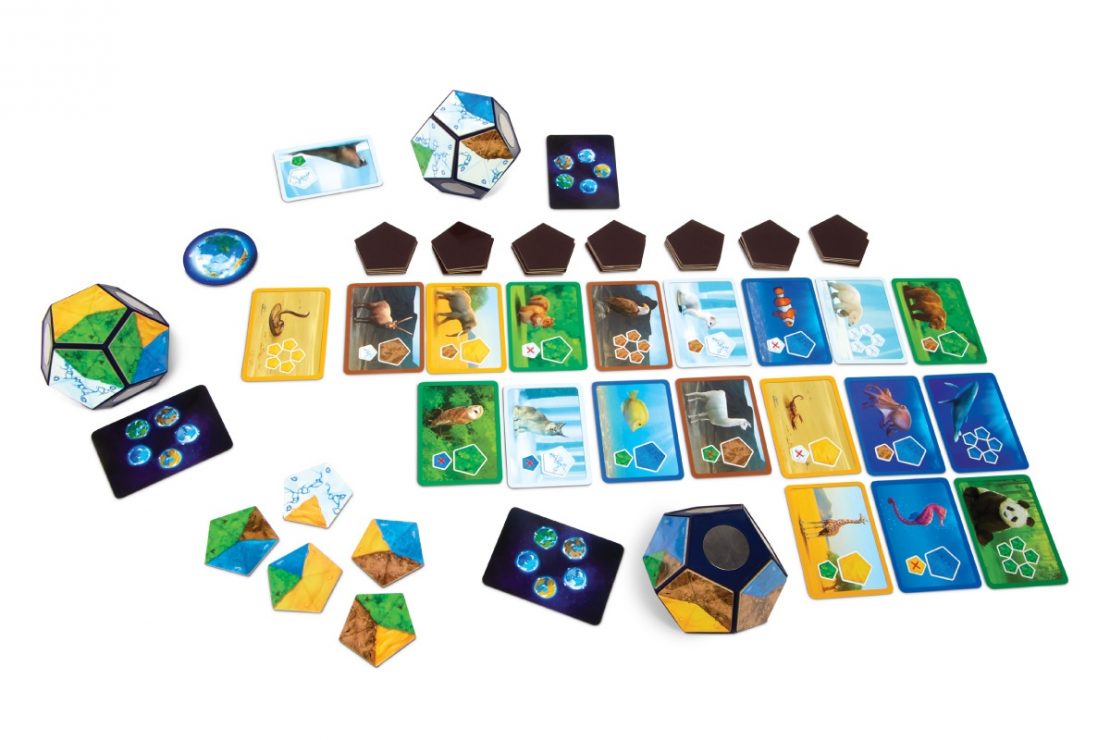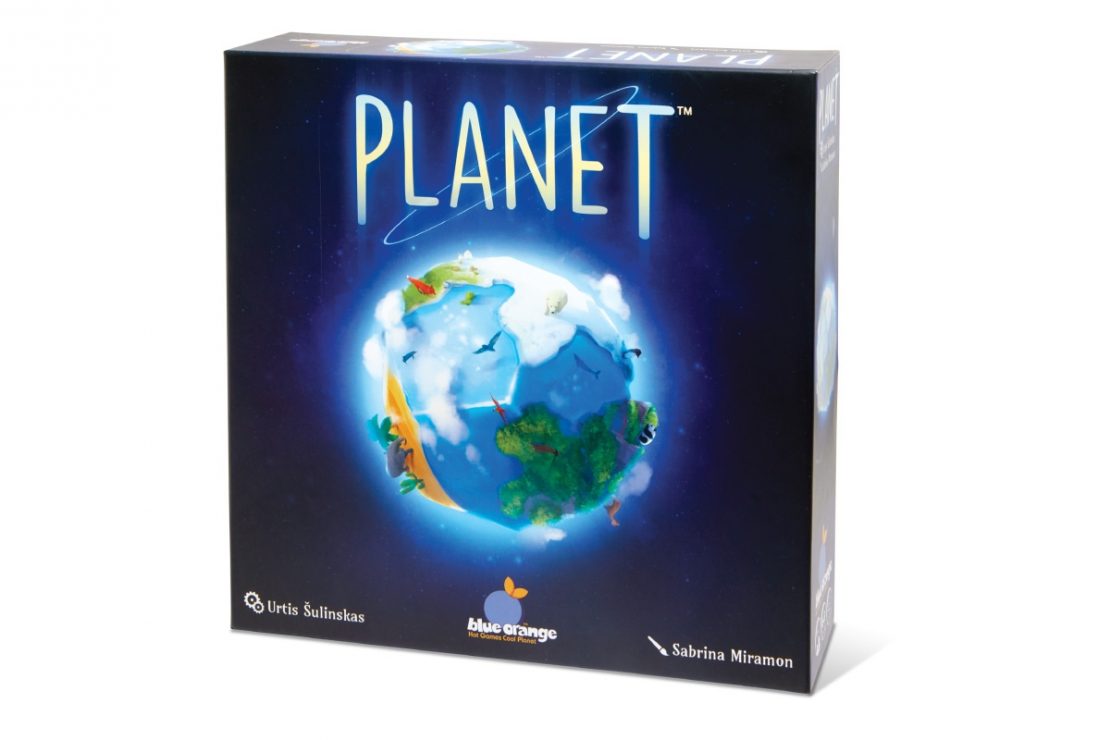 ASTRA Best Toys for Kids 2019
A world is taking shape in the palm of your hands. Compete to create perfect worlds with ideal conditions for wildlife to flourish.
Each player's board is a 12-sided, 3-dimensional planet core. You get 12 turns to select your landscape tiles and arrange them to create the best ecosystems. Plan carefully… Throughout 12 turns you must select landscape tiles representing oceans, deserts, mountains or frozen lands. Arrange them on your planet and win Animal Cards while fulfilling your Natural Habitat goal.