Globber Go Bike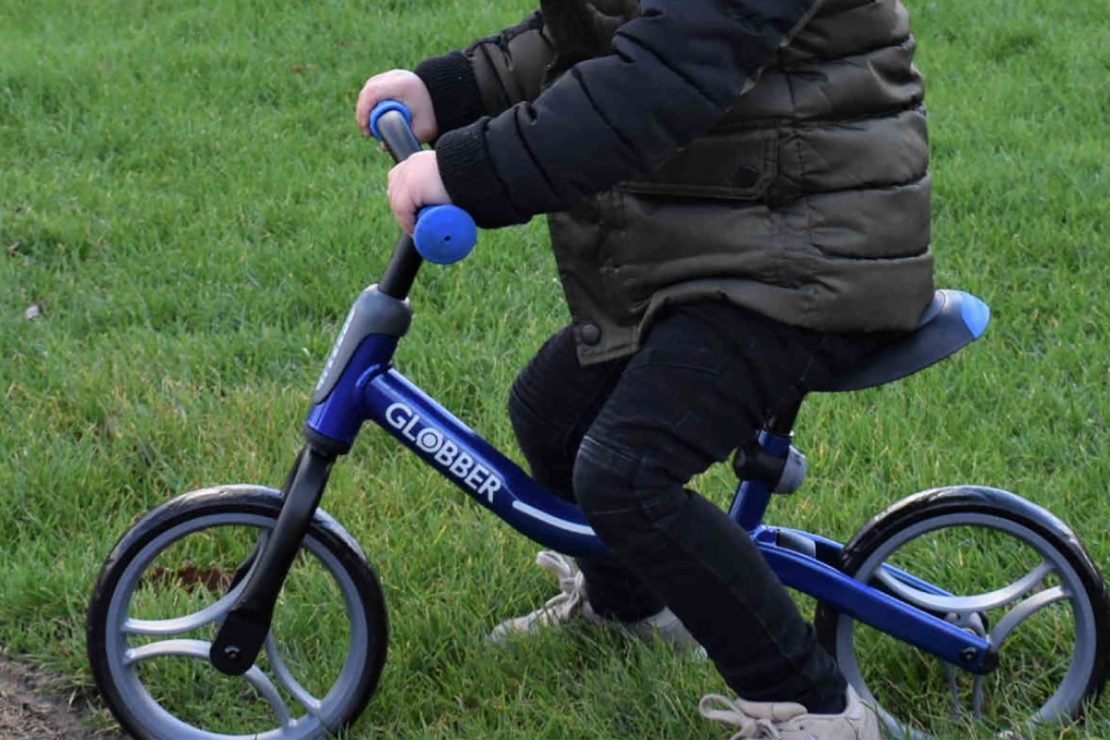 Balance Bike for your Tyke!
Around here, we're a big fan of the balance bike. It's a much better way to get your tots ready for a two-wheeler. Balance bikes look like a big kid bike, with two notable differences: no pedals or brakes. Completely foot powered, a balance bike lets your little one go as fast as they want, learning to find their center of gravity along the way. They instinctively and naturally develop the balance they need for a two-wheeler.
Once they've got the knack of balancing (you'll know when it happens) they'll be ready for that two-wheeler, without a need for training wheels!
Globber Scooters has jumped into the balance bike market and we are thrilled with what they've come up with!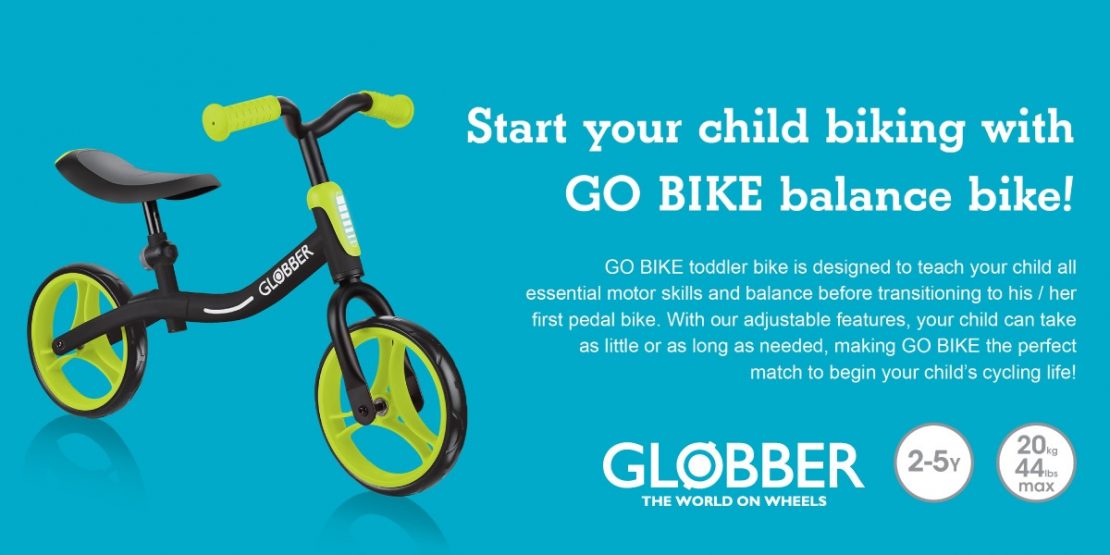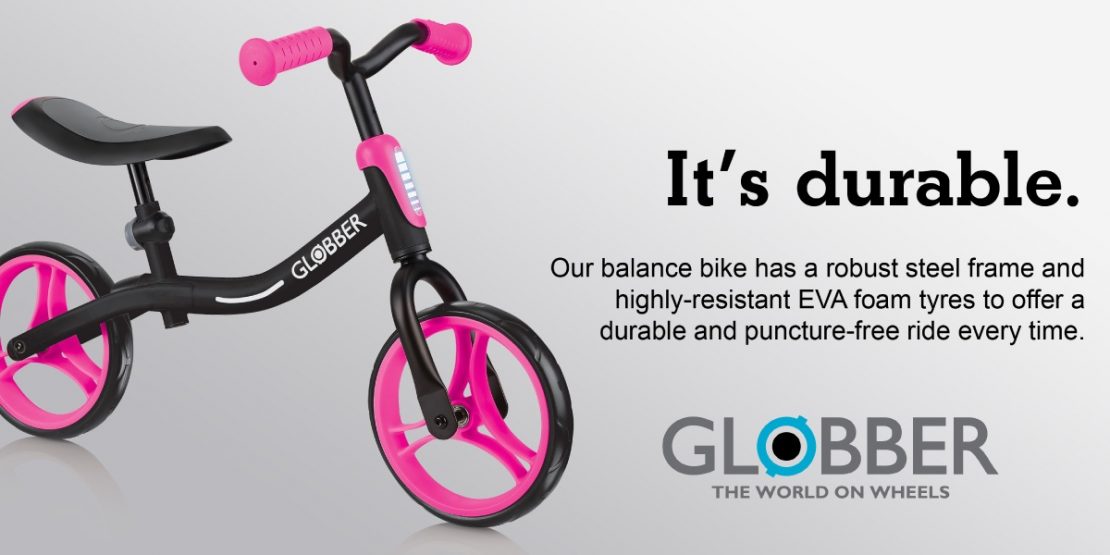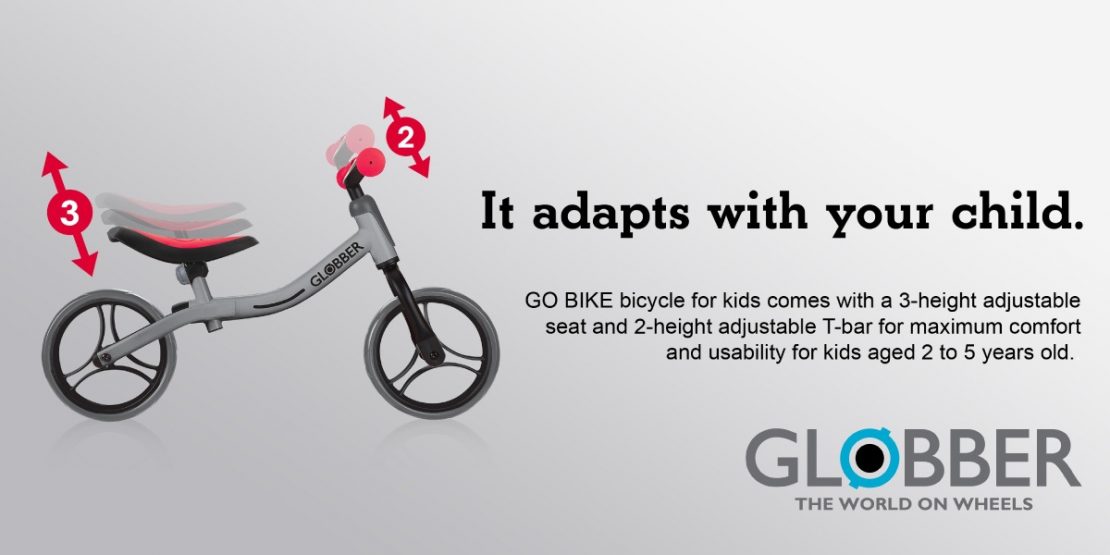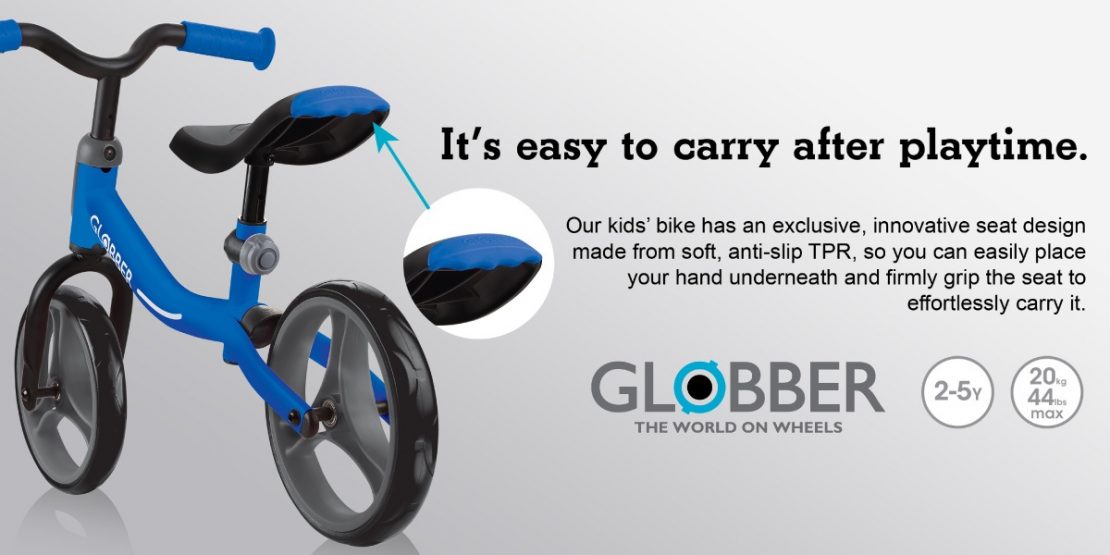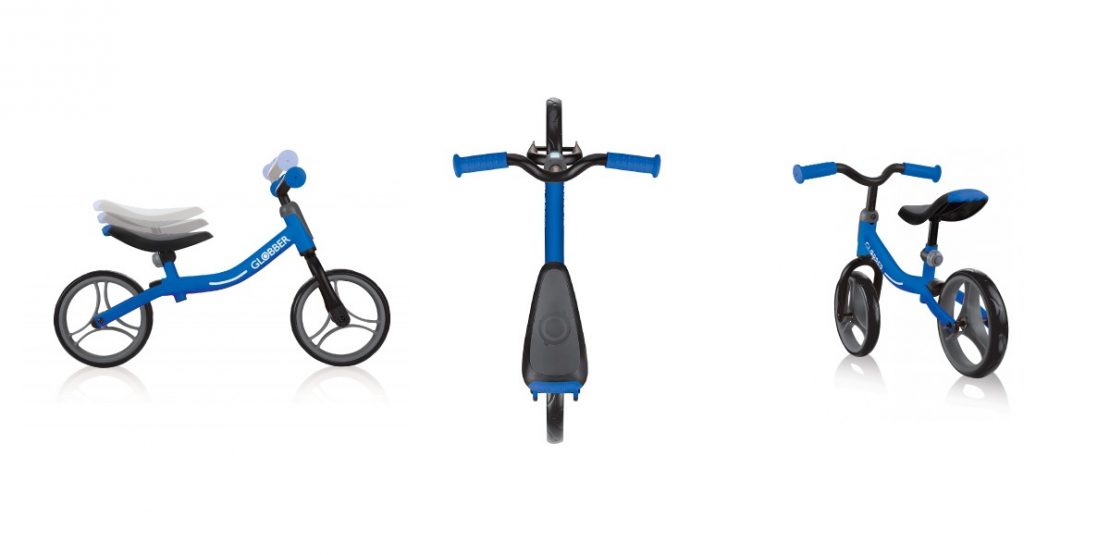 2 - 5 yrs
44 lb weight limit
Three height positions for the seat
Two height positions for the handlebars
Seat has an ergonomic hand-grip so adults can easily carry the bike
Steel frame, EVA foam tires, TPR comfort seat
Reflective print design on the front of frame (headtube)
Available in: Blue, Lime, Pink, Silver/Red, Silver/Blue, & Black/Navy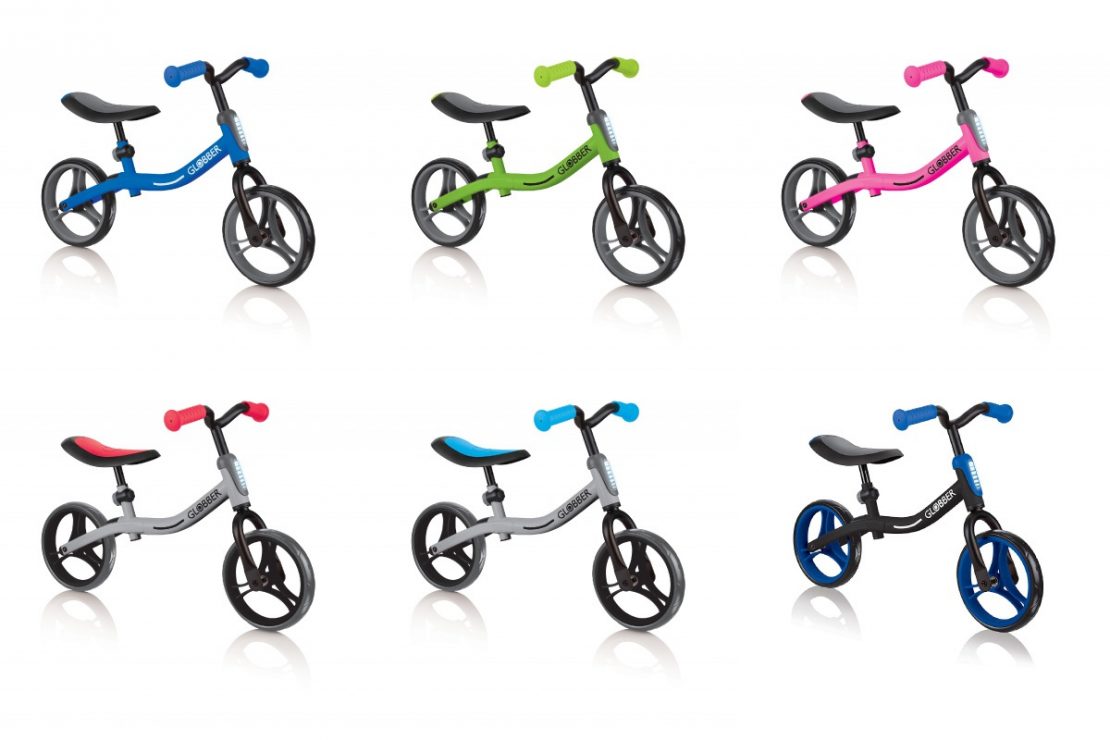 Important Note: Age limits are just a guideline, what really matters is the weight limit.
---
Globber Scooters are also available.
Globber Scooters