GraviTrax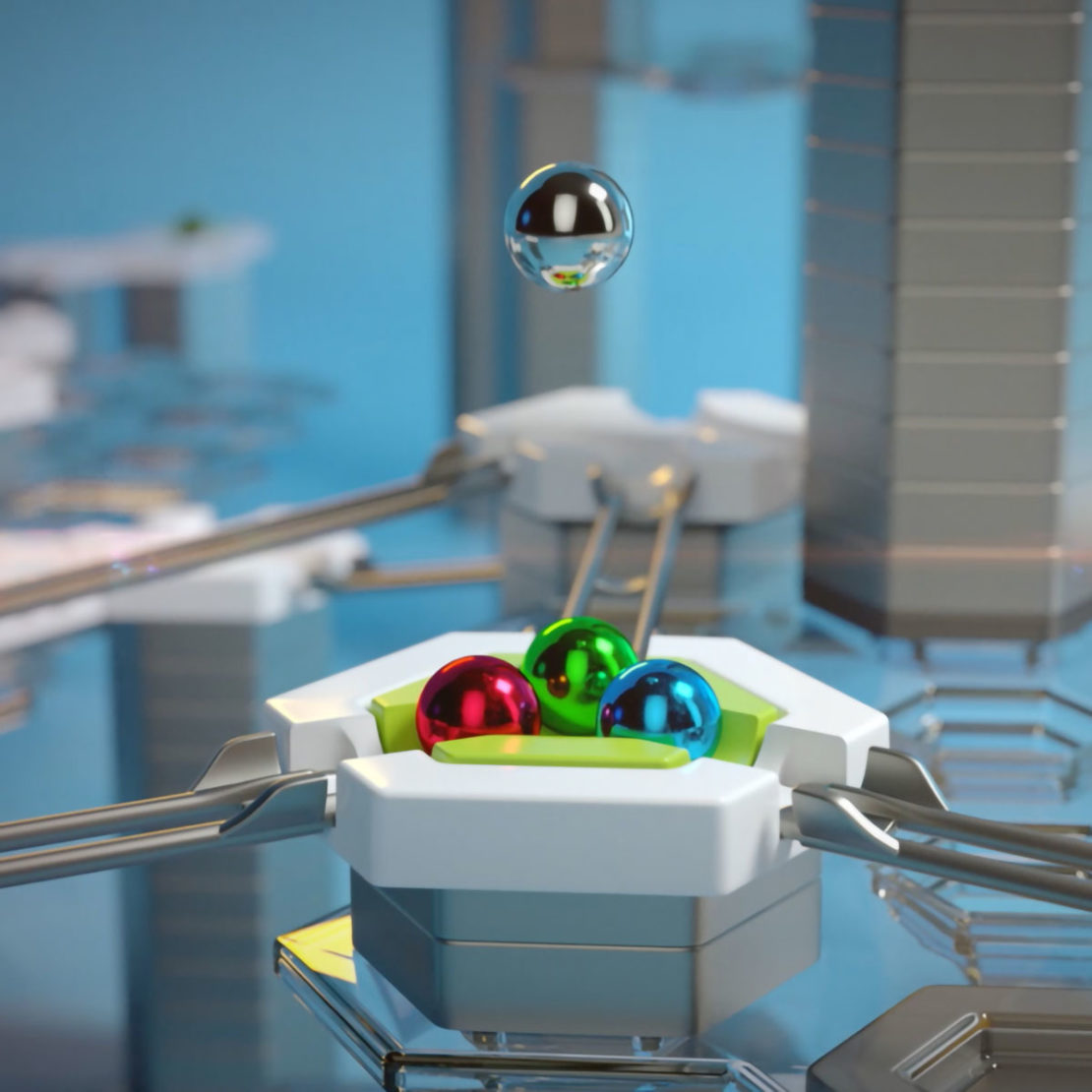 Experience the Power of Gravity!
Ages 8 and up
With the GraviTrax interactive track system, you can design and build your own marble tracks and experiment with gravity, magnetism and kinetics to propel your gravity sphere to the finish. With a variety of tiles, levels, tracks and features you can control the speed of each gravity sphere.
The open-ended building concept offers endless possibilities to design a different track every time you play. Add speed and flair to your tracks with expansion sets and action accessories.
Note: not all of the pieces in the video are currently available.
And there's an app for that! The free GraviTrax app lets you design and test your marble runs on a device before you begin to build. Fine tune each element and download building instructions to create your Trax in the real world. Available for Apple and Android.
---
GraviTrax Starter Set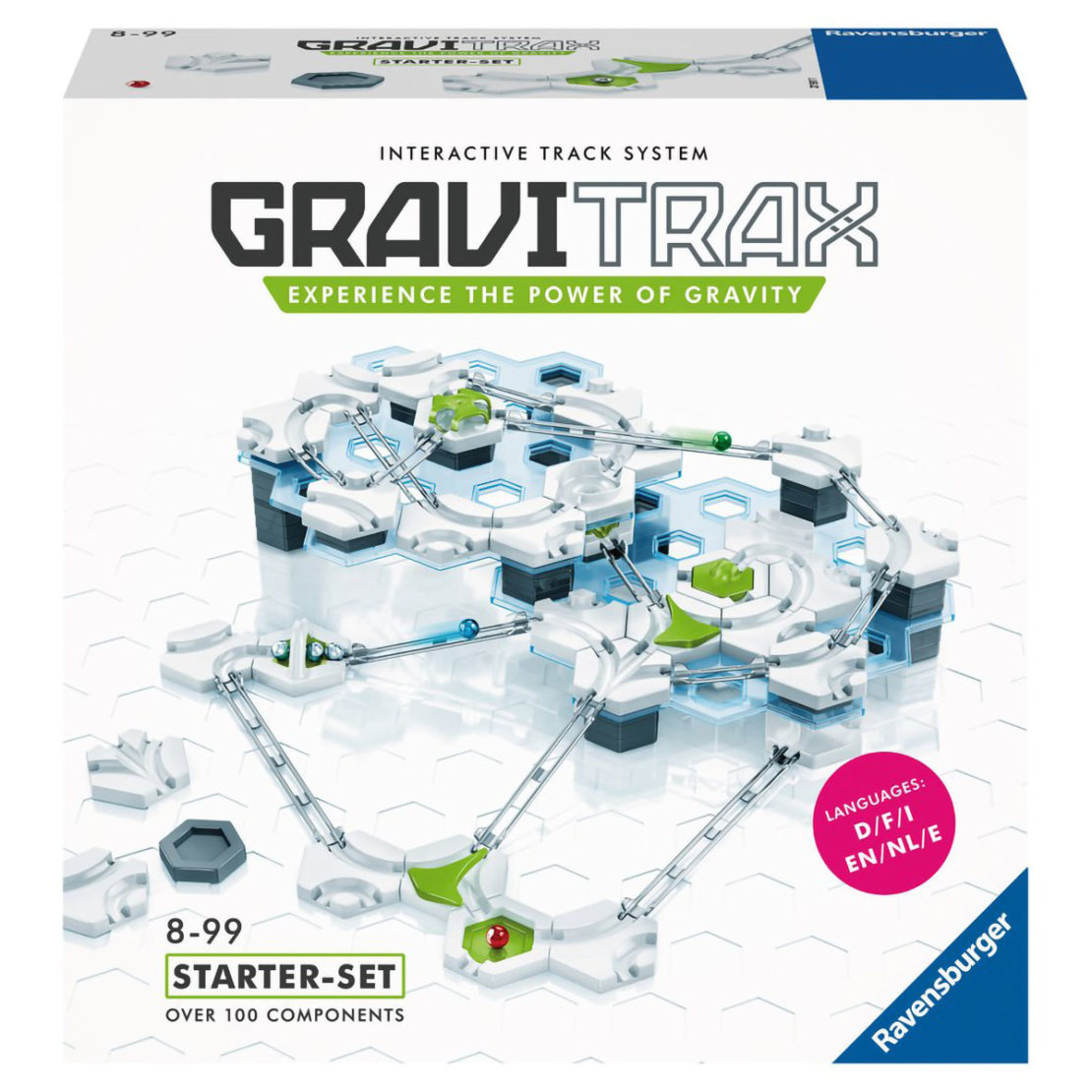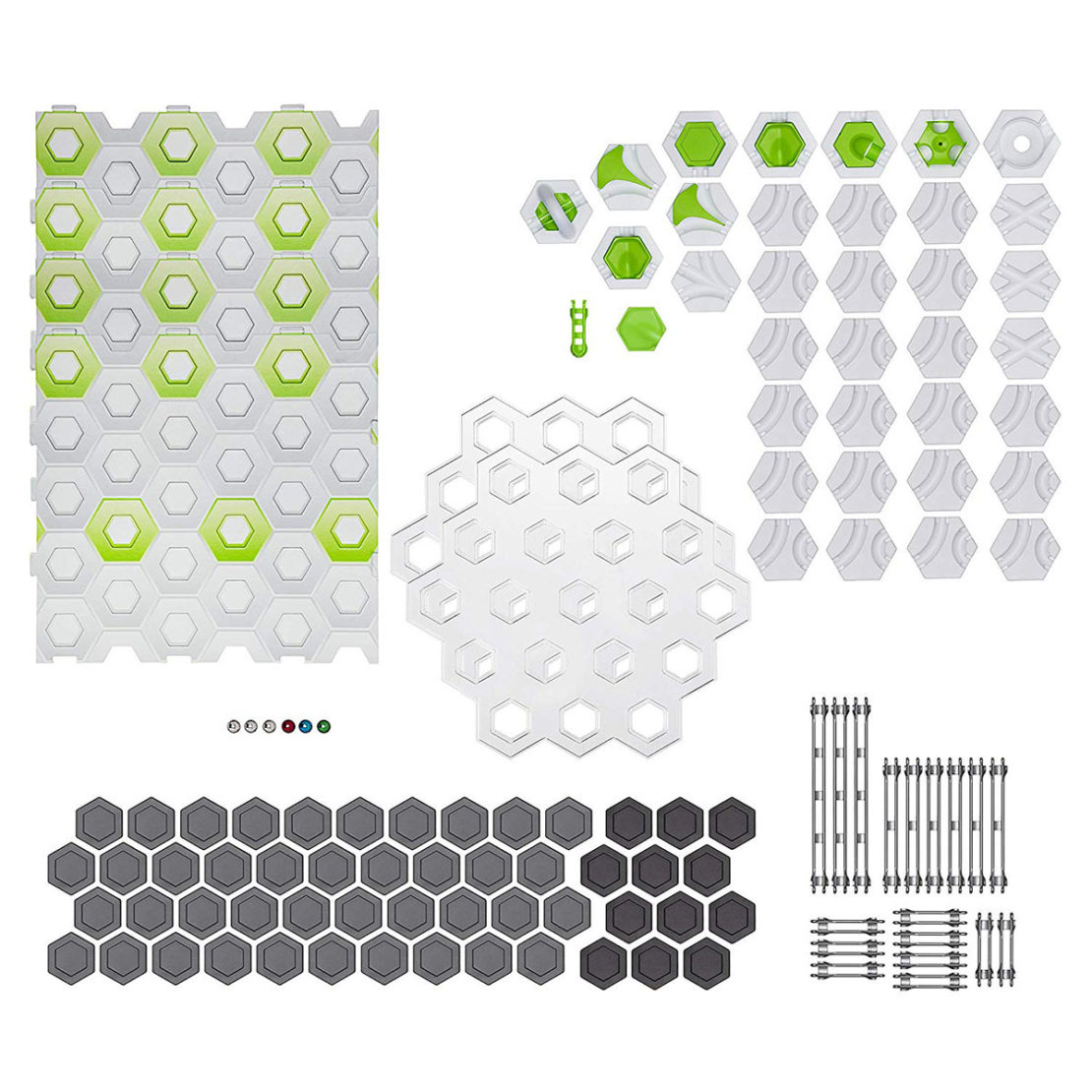 With over 100 pieces and 18 different construction elements, the GraviTrax Starter Set offers everything you need to begin building your own action-packed track systems. Discover how the laws of physics affect the journey your marble takes with curves, junctions, freefalls and even a cannon. Experiment using different heights and angles to control the speed of the marble.
Set includes: 4 base plates, 2 transparent levels, 6 balls, 40 large height tiles, 12 small height tiles, 21 curves, 3 junctions, 2 switches, 1 3-in-1 tile, 1 vortex, 1 launch pad, 1 magnetic cannon, 3 long tracks, 6 medium tracks, 9 short tracks, 1 finish line, 4 basic tiles, inserts for basic tiles: 2 catchers, 1 freefall, 1 splash, 1 landing, plus instructions, construction plan booklet, and task booklet. Total Pieces: 122
---
Expansion Sets - Starter Set Required
Expansion: Trax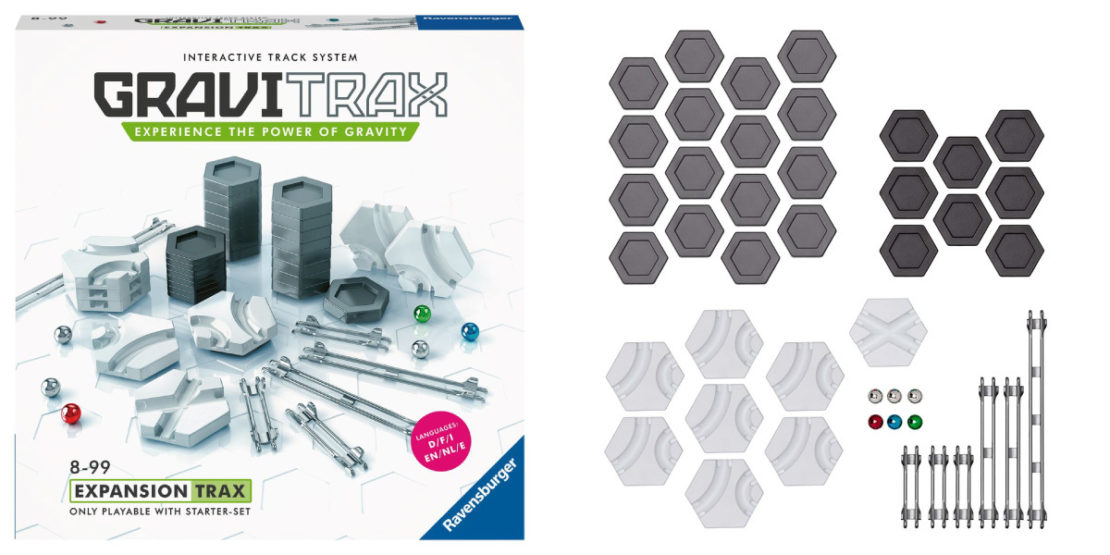 This expansion pack includes over 40 components to extend the fun of your GraviTrax with even more tiles and tracks.
Set includes: 16x Large Vertical Tiles, 8x Small Vertical Tiles, 7x Curve Tiles, 1x Junction Tile, 1x Long Track, 2x Medium Tracks, 3x Short Tracks, 6x Balls, instructions
Expansion: Building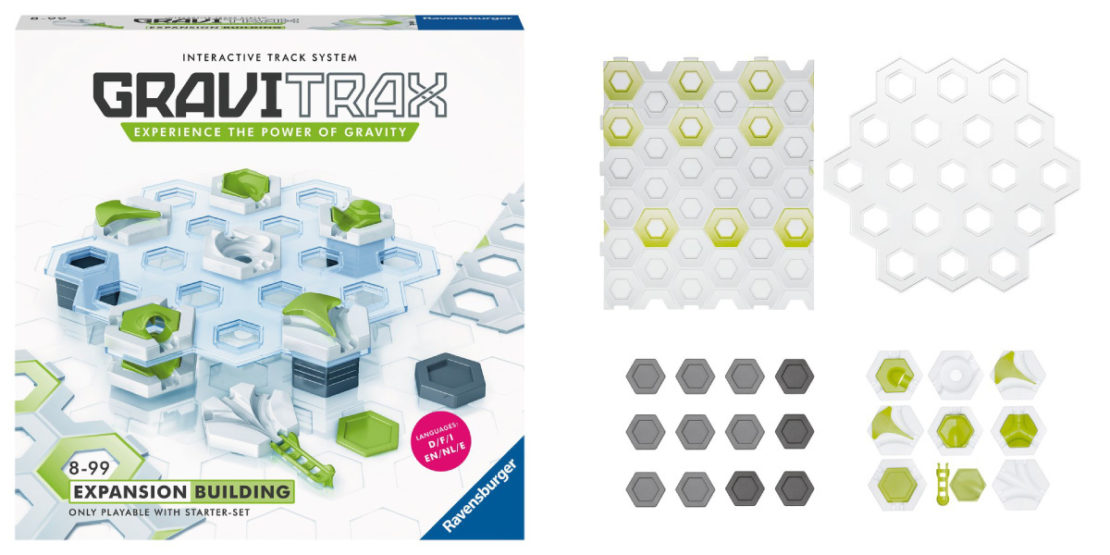 Extend your GraviTrax starter set with this excellent building pack with over 25 components.

Set includes: 2 Base Plates, 1 Transparent Level, 8 Large Height Tiles, 4 Small Height Tiles, 2 Switches, 1 3-in-1 tile, 1 Vortex, 1 Finish Line, 4 Basic Tiles, inserts for basic tiles: 2 Catchers, 1 Freefall, 1 Splash, 1 Landing, instructions
Expansion: Magnetic Cannon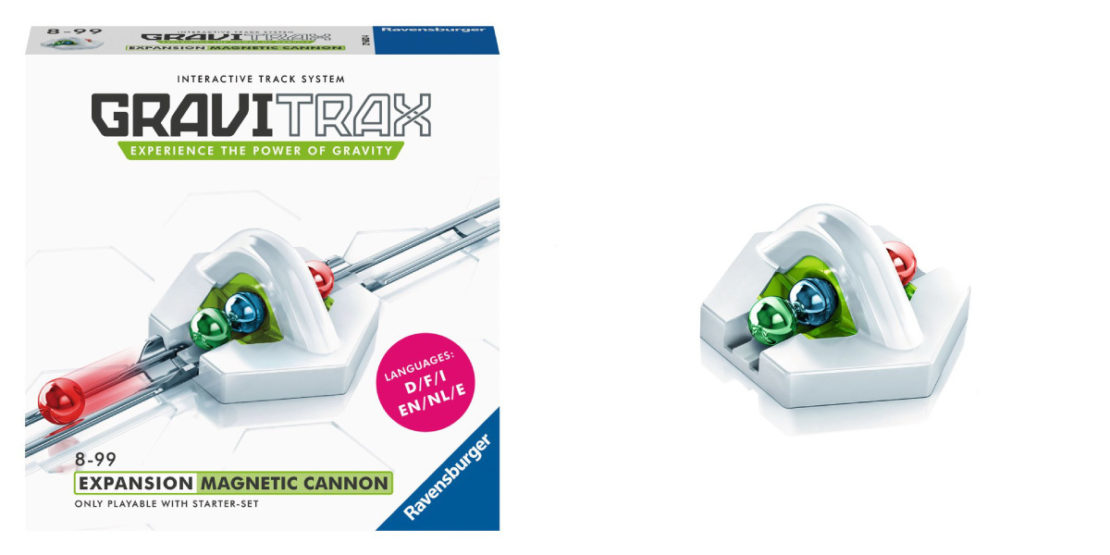 Boost your GraviTrax set with the Magnetic Cannon Expansion. When fully primed the Cannon will shoot your gravity spheres across your track making your layout possibilities endless.


Set includes: 1 Magnetic Cannon, 3 Balls, instructions