Great Pretenders Costumes

Outfits and Accessories for Every Day Play
Thirty years ago, Joyce Keelan had a problem. Her children wanted to play dress up, but none of the products on the market met her standards. Or theirs! The kids wanted outfits that looked real, that sparked their imaginations, that transported them from the playroom to magical landscapes of their own invention. Joyce wanted these costumes to be sturdy and washable. She also wanted them to be easy for little ones to put on (no tricky buttons or zippers) and made from materials that weren't scratchy on delicate skin.
After years of work, Great Pretenders, a branch of Creative Education of Canada, is now a well known company that brings fabulous costumes and pretend play props into your child's life.
Outfits
Golden Rose Fairy Dress
Size 5 - 6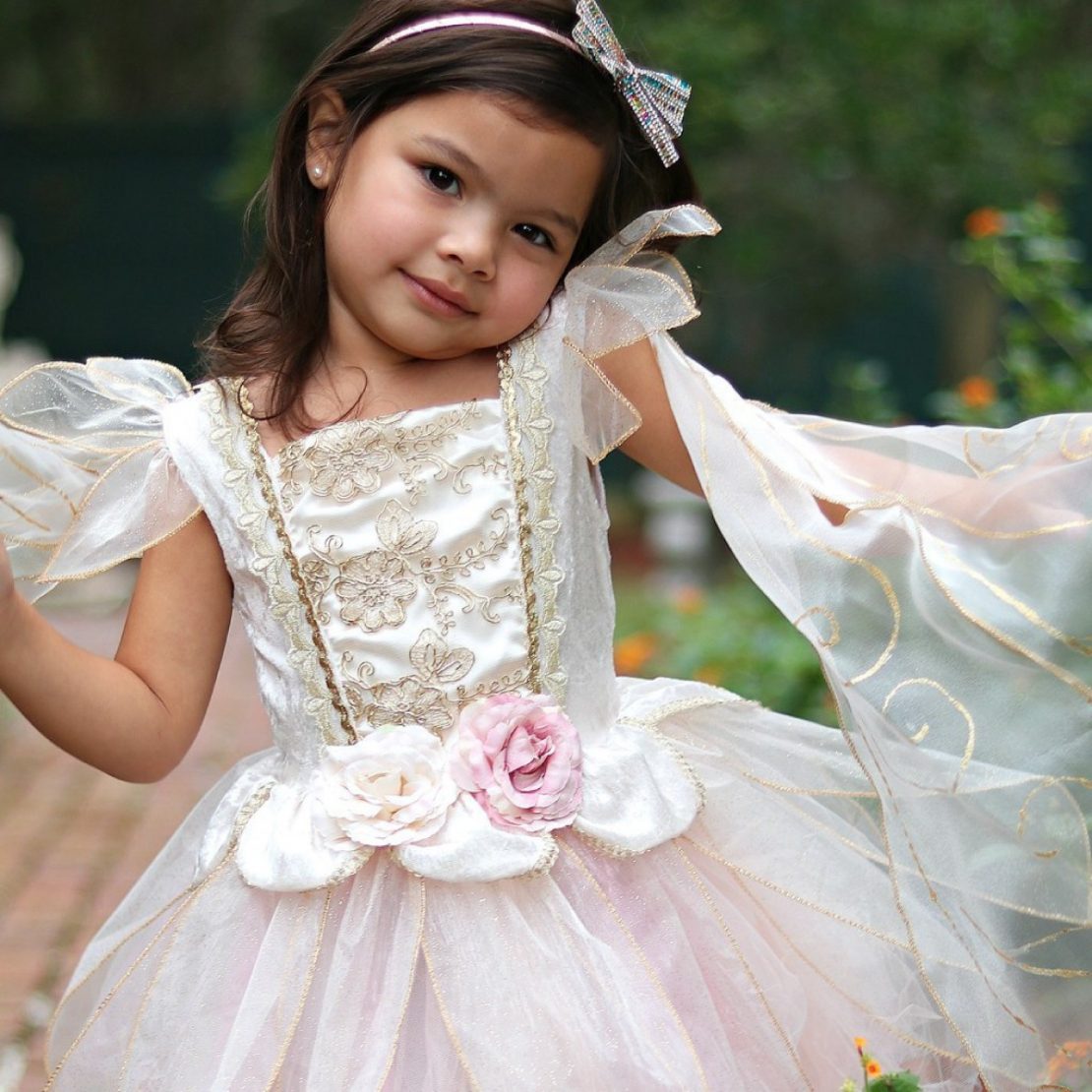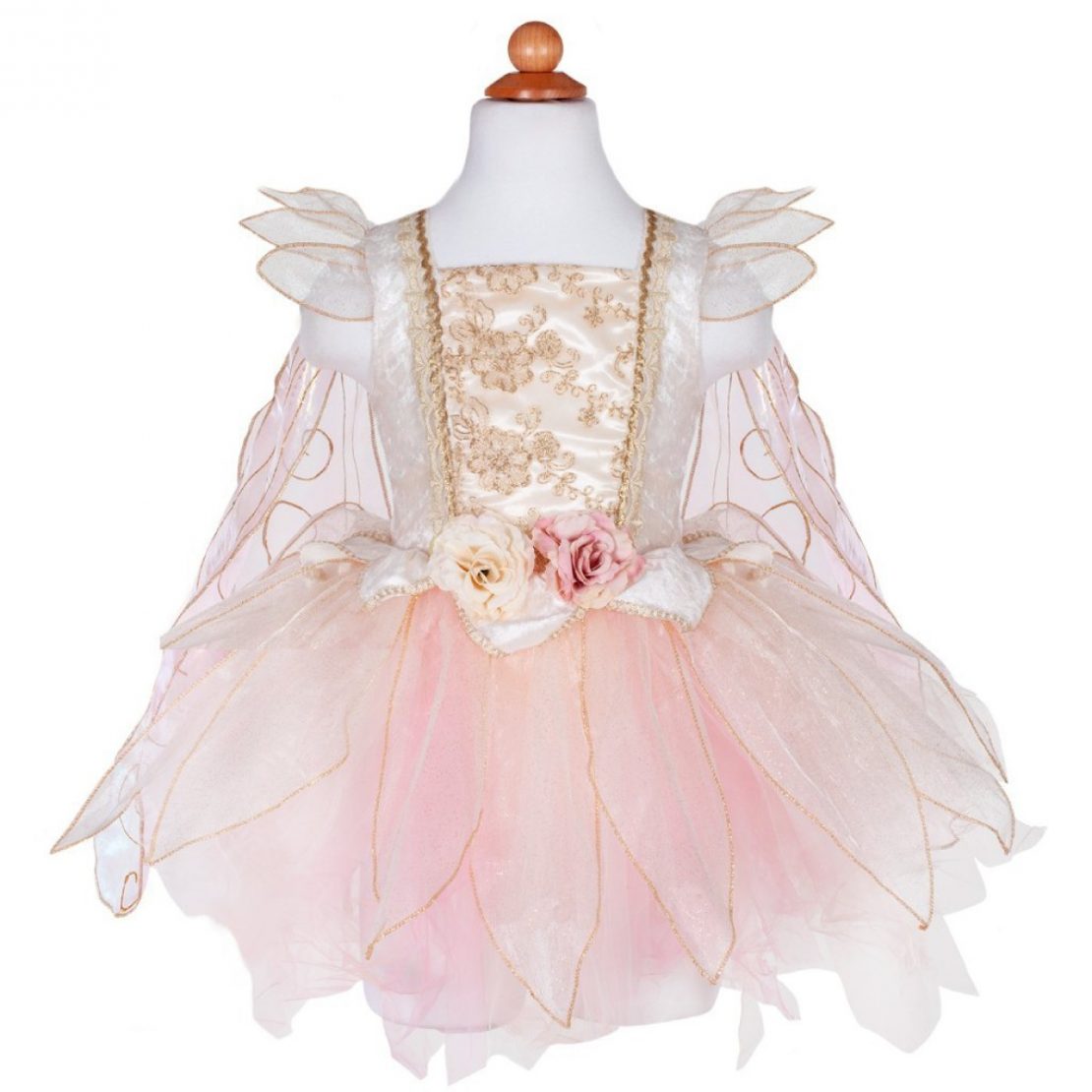 Elegance and majesty! Made from silky fabric and accented with gold embroidery this fairy dress is a wonder. Layers of glittery tulle fill out the skirt. Organza fluttery wings are attached at the shoulders for twirly whirly magic!
---
Knight Set - Gold
Size 5 - 6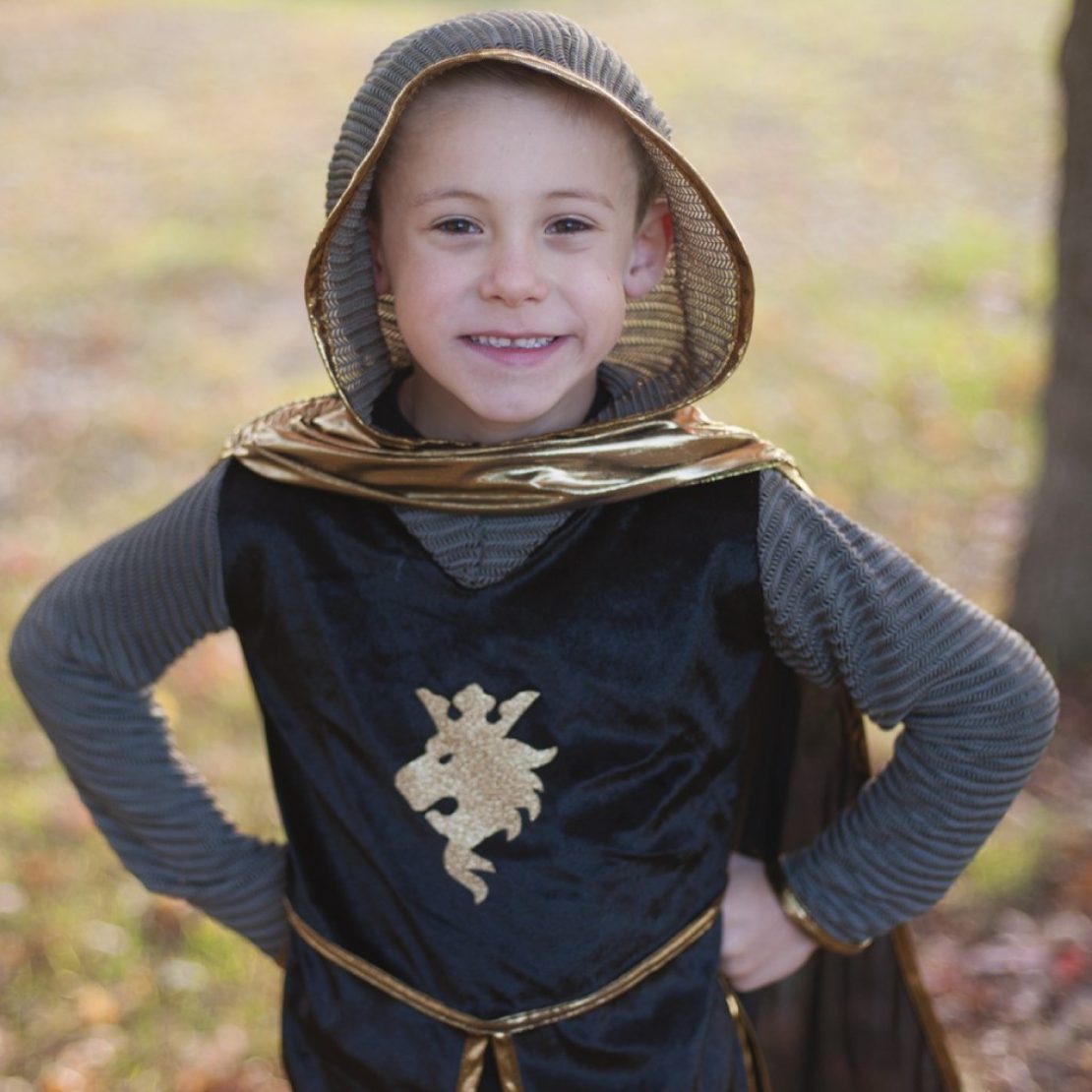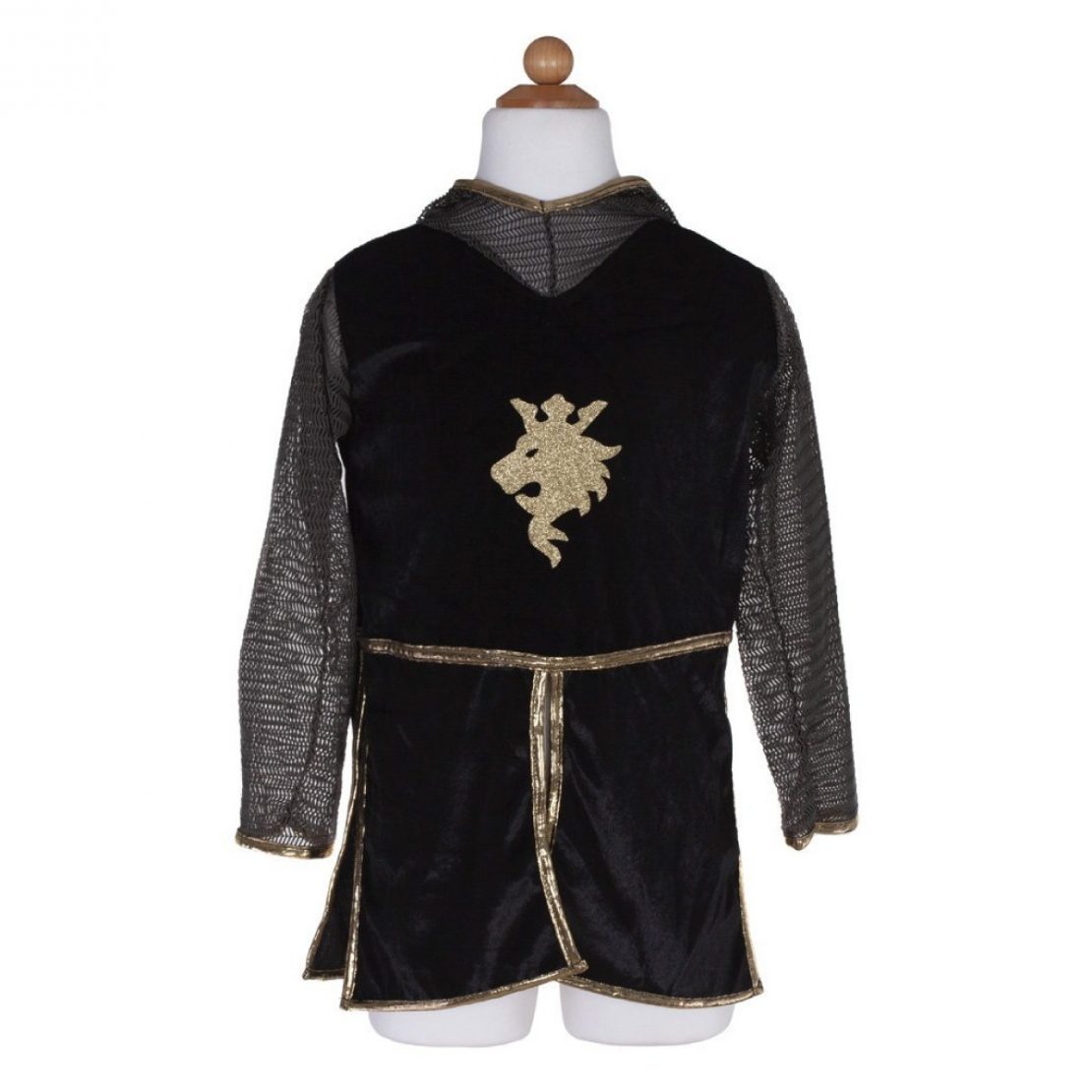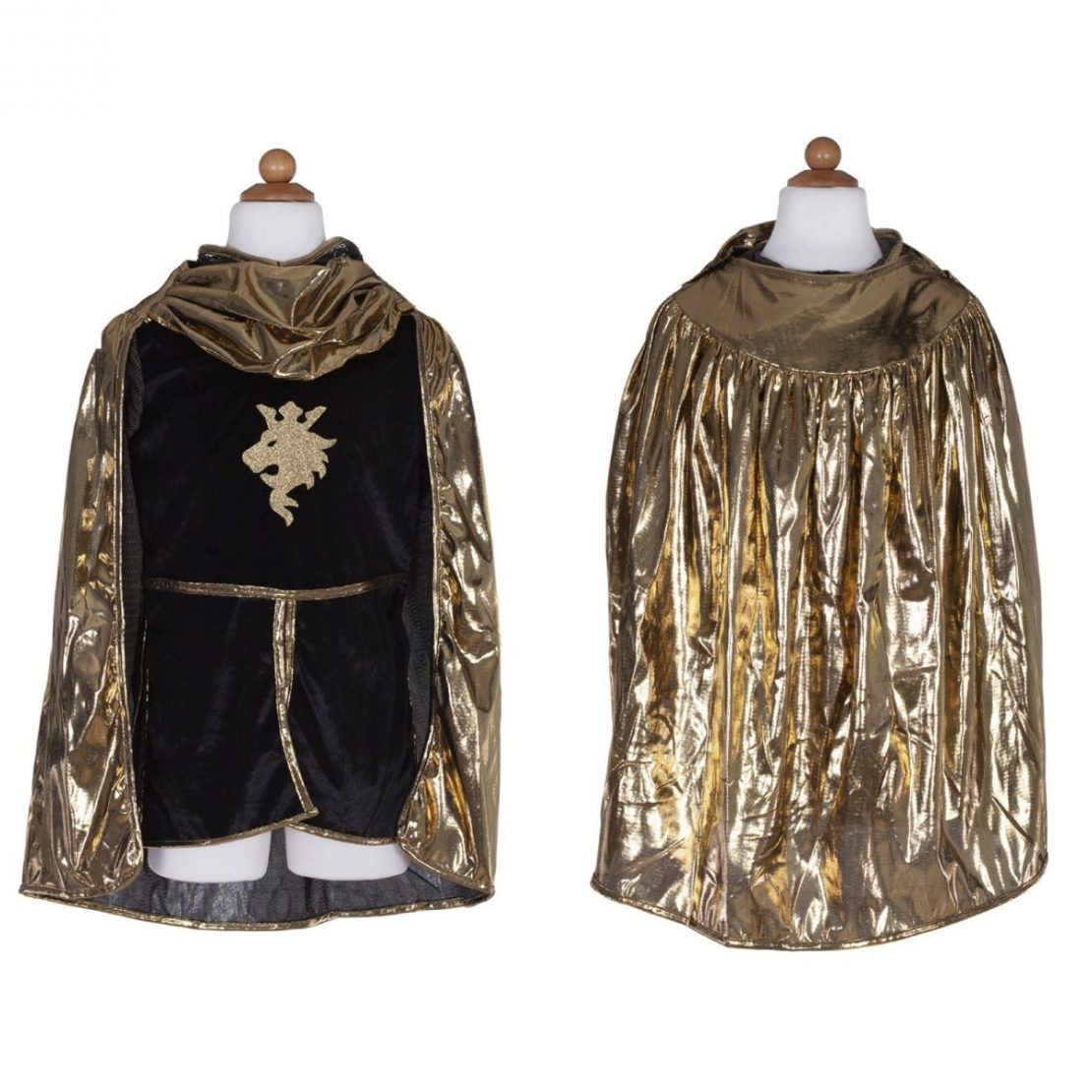 This three piece set is ready to outfit any noble knight. The hooded tunic is made from a combination of black velour and fabric that mimics chainmail. Add the liquid knit cape and simple crown (not pictured), and you're ready for any adventure!
---
Fairy Blooms Deluxe Set - Pink
Size 3 - 4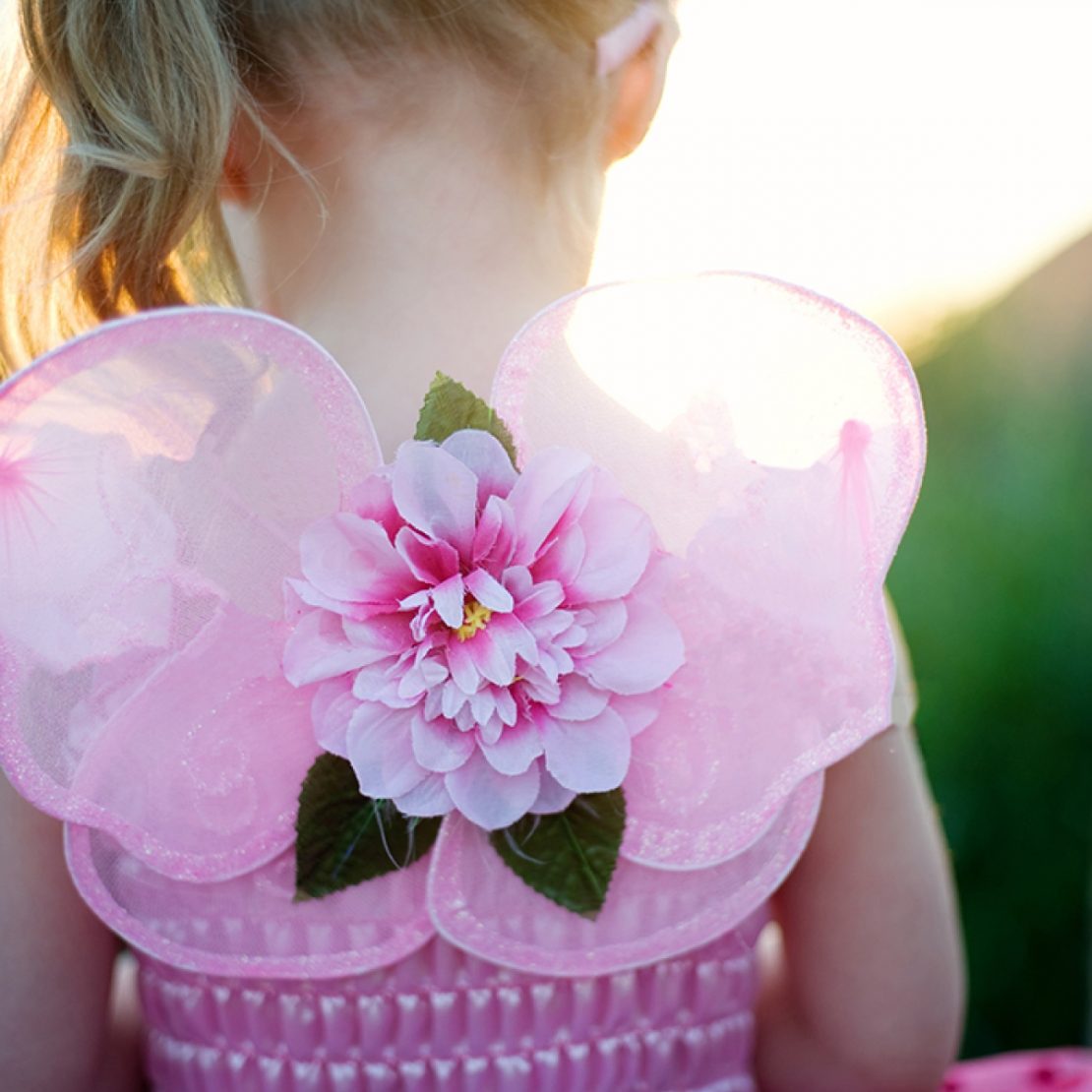 Magic and mischief await! This fairy dress has a smocked satin bodice for size flexibility. The tutu-style skirt has lots of layers of tulle. With the matching wings, imaginations will take flight!
Also available in green.
---
Ice Crystal Queen Dress
Size S, M, L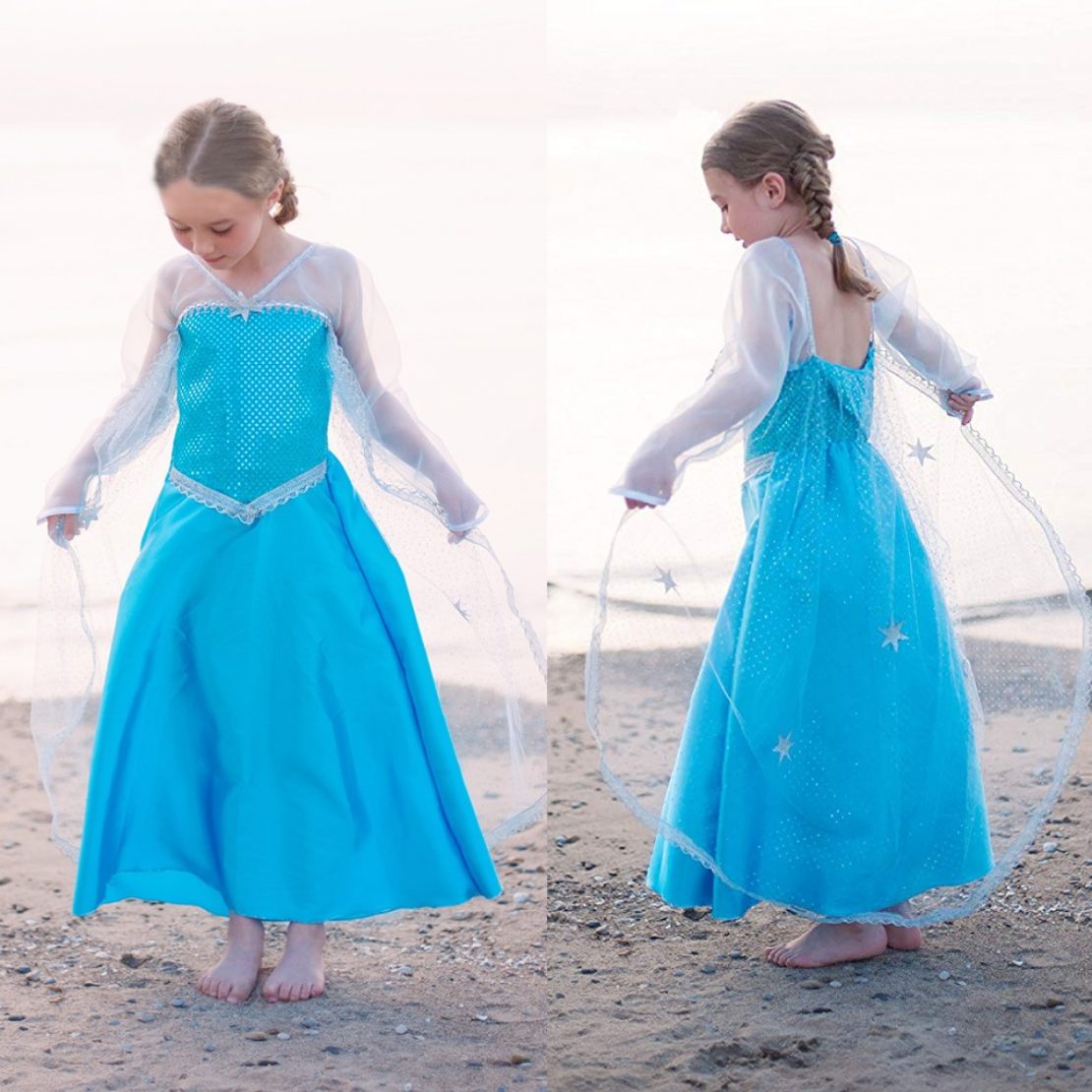 Command the ice and snow in this queenly dress! The bright turquoise satin dress is adorned with sequins and has sheer mesh long sleeves. The attached sheer cape is perfect for swishing and swooshing through the pretend snow drifts. Glittery magic is at your fingertips!
Costume Capes
Dinosaurs
T-Rex, Pterodactyl, or Triceratops
Size 4 - 5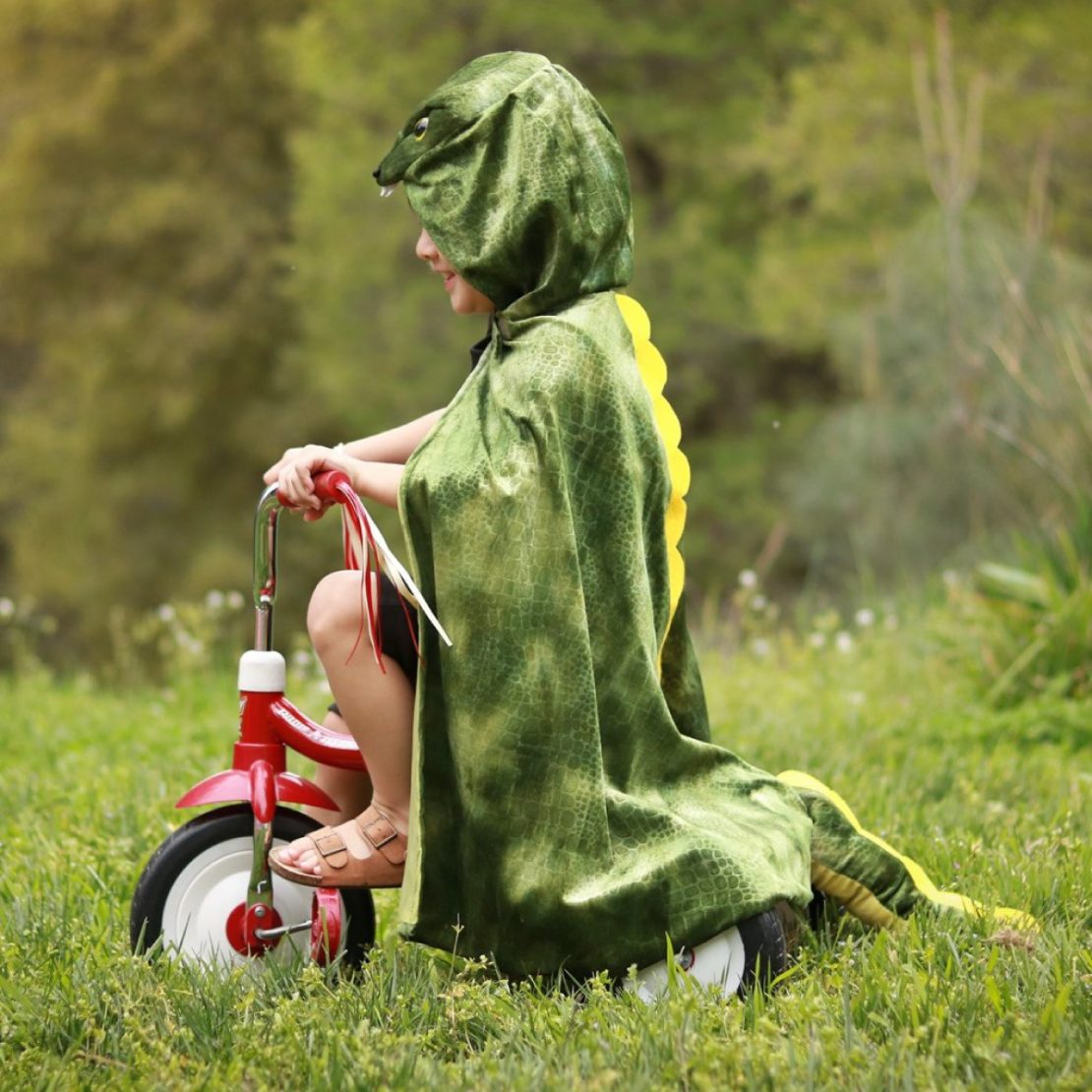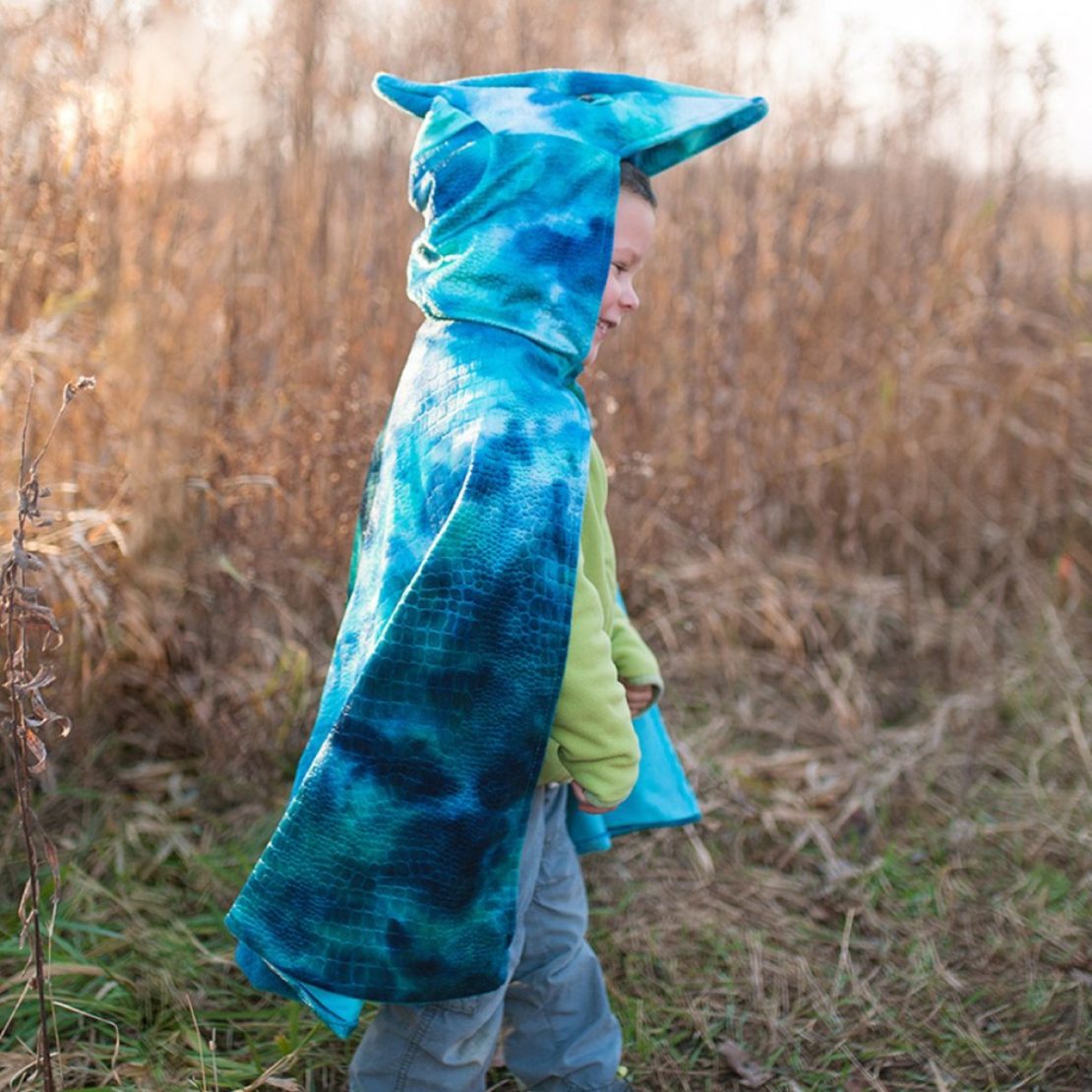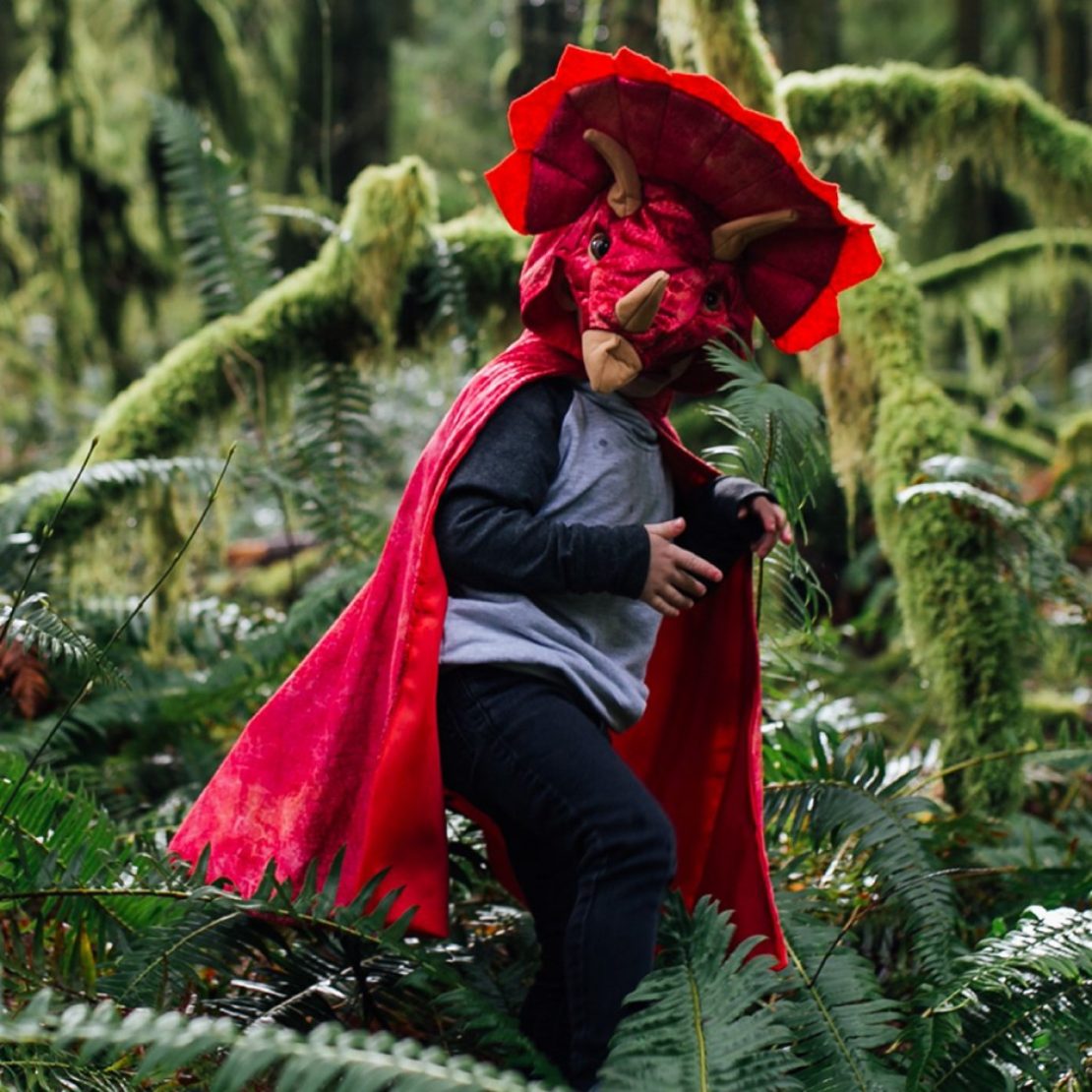 Textured velour, realistic eyes, and 3d-sculpted details bring these prehistoric creatures to life. Put one on and be ready to roar!
---
Green Dragon Cape
Size 5 - 6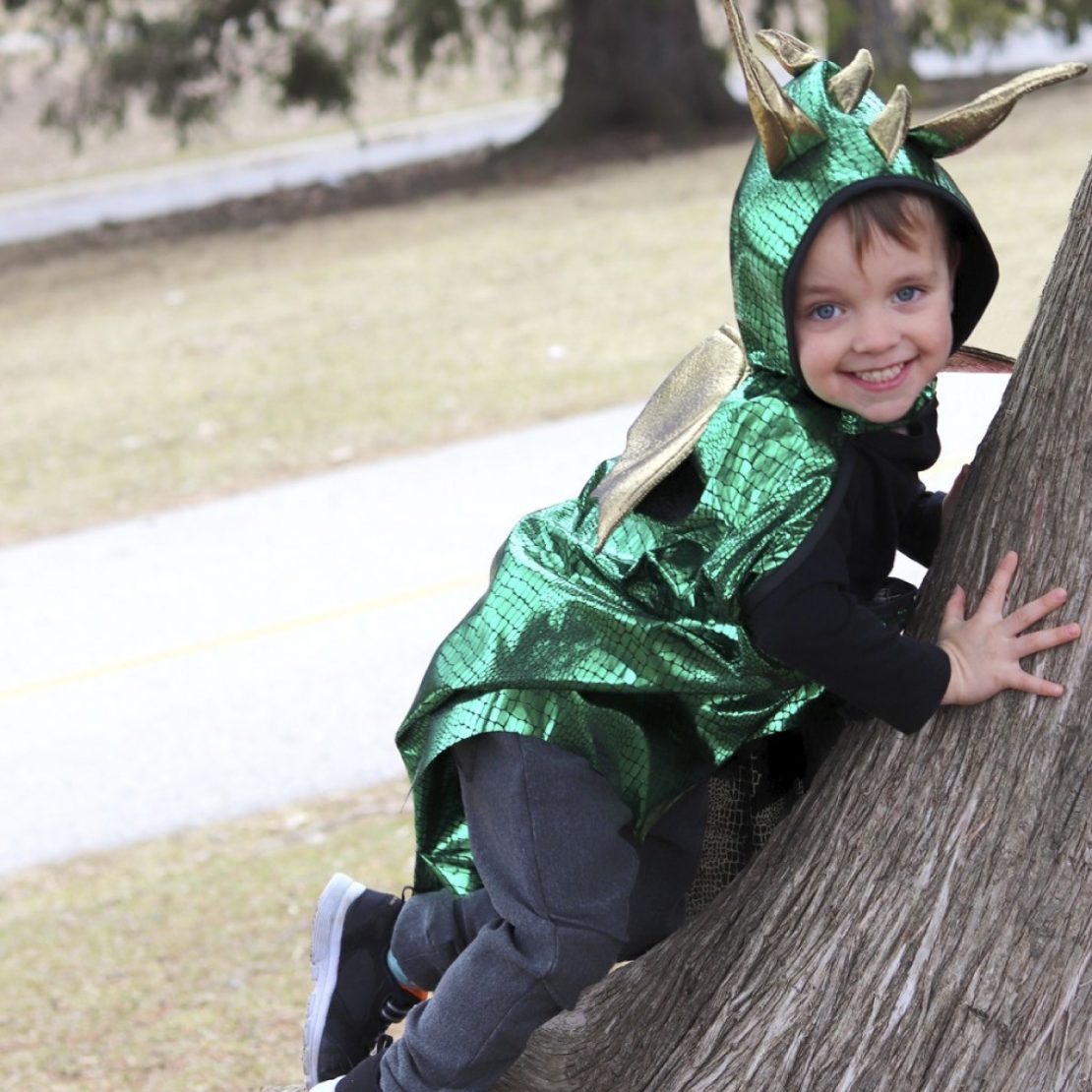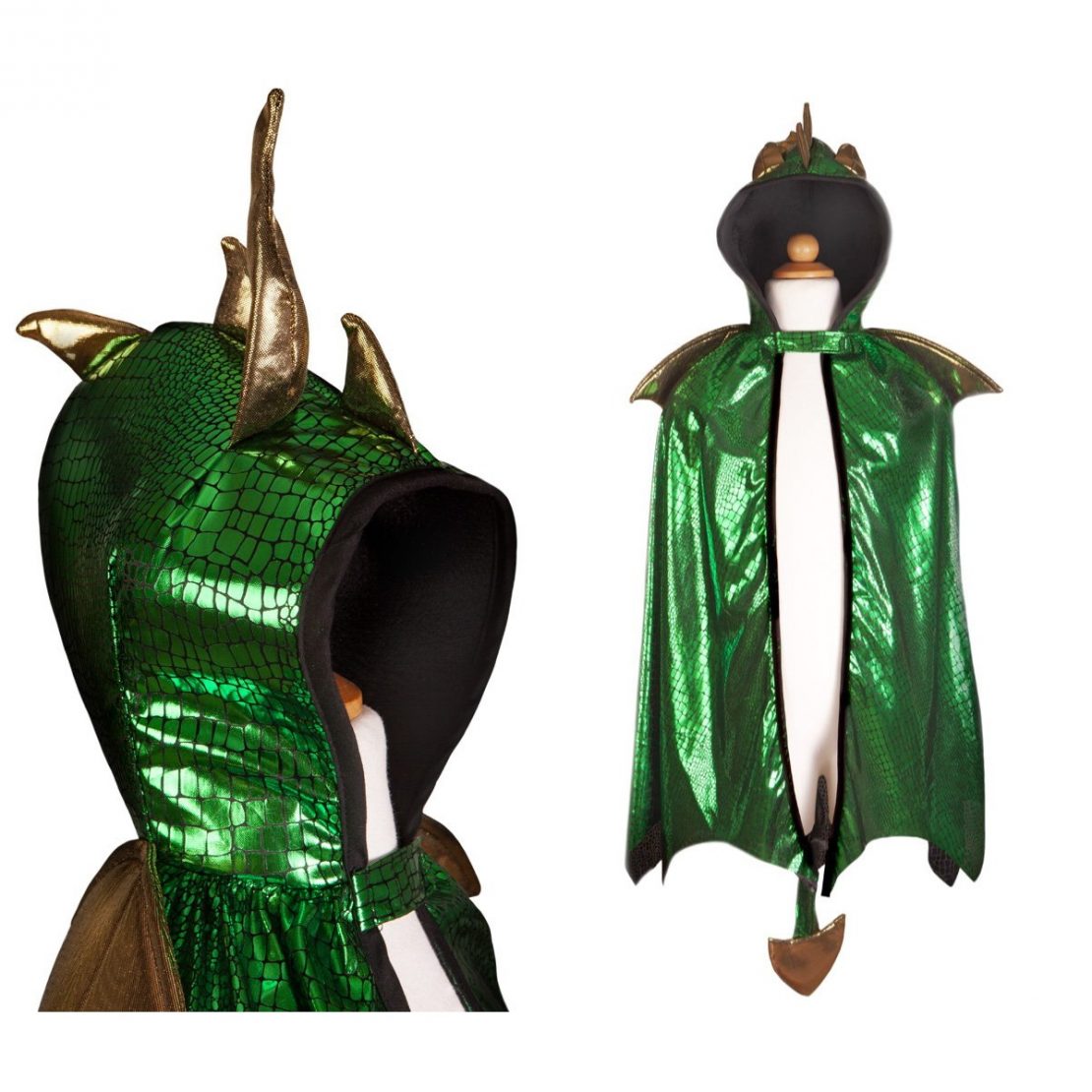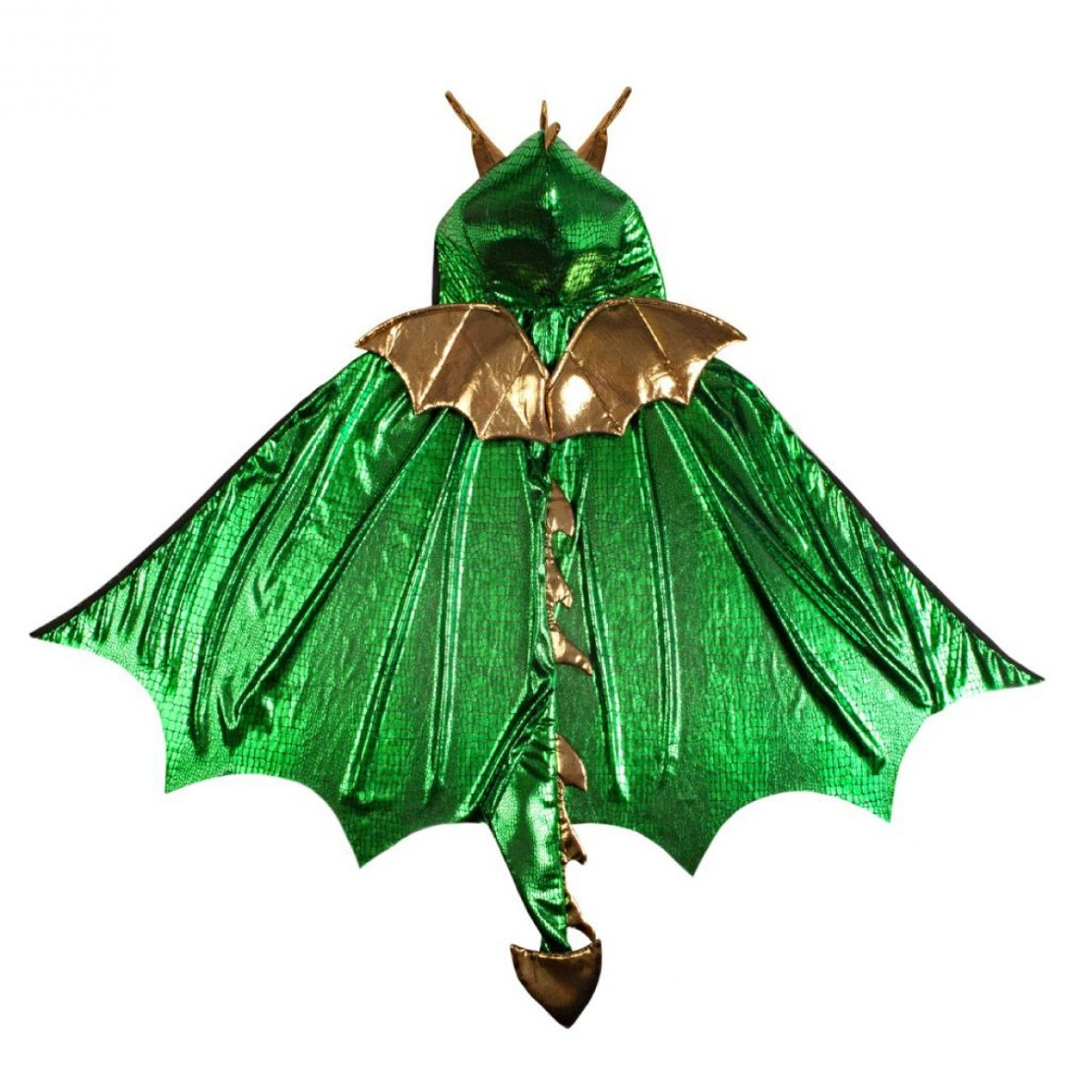 Inspire fear and awe in this dragon cape! The slinky and shiny liquid knit features a scale print and generous hood. The gold foam wings, horns, and spikes add dimension.
Velour dragon cape with claws also in stock.
---
Reversible Adventure Cape & Mask Set
Size 5 - 6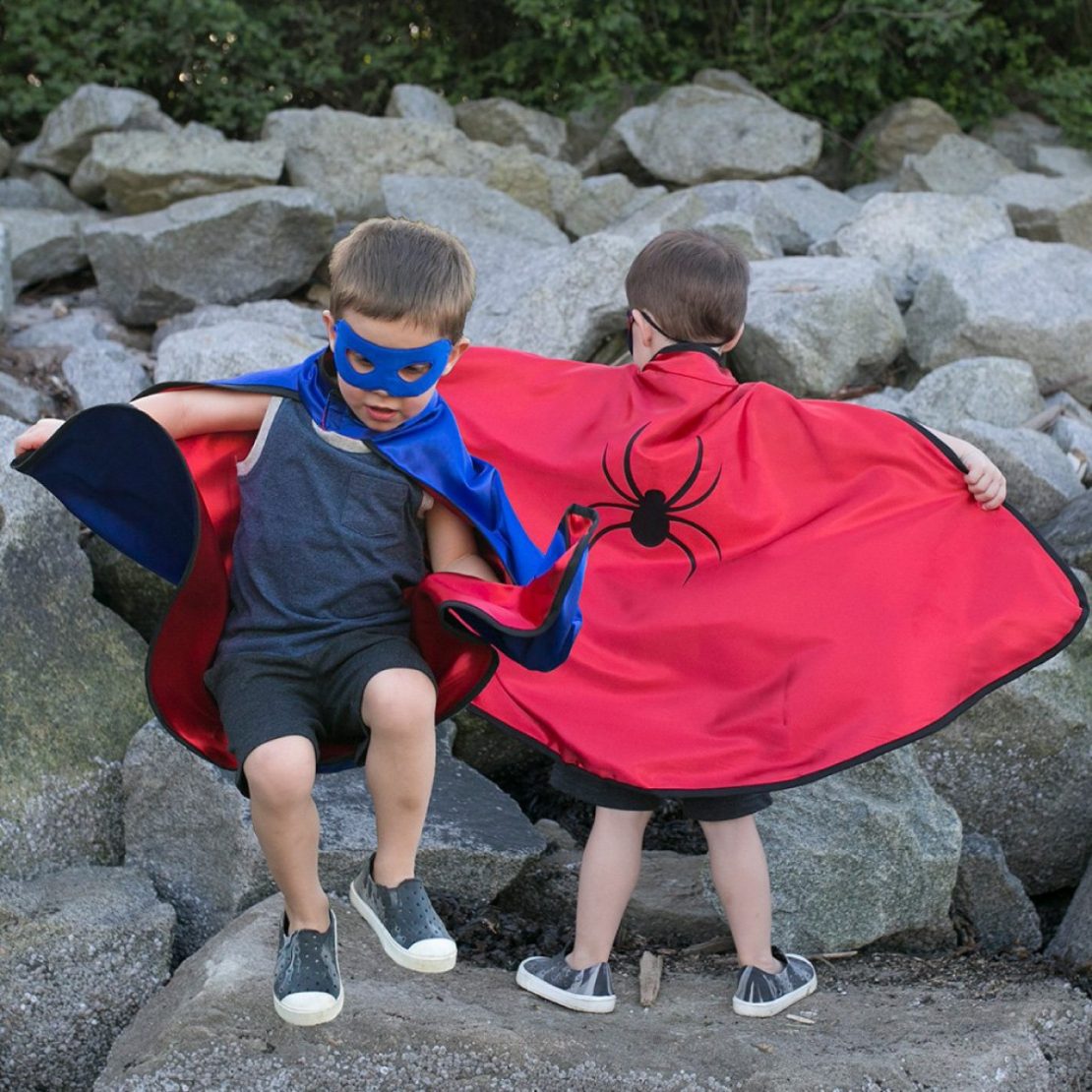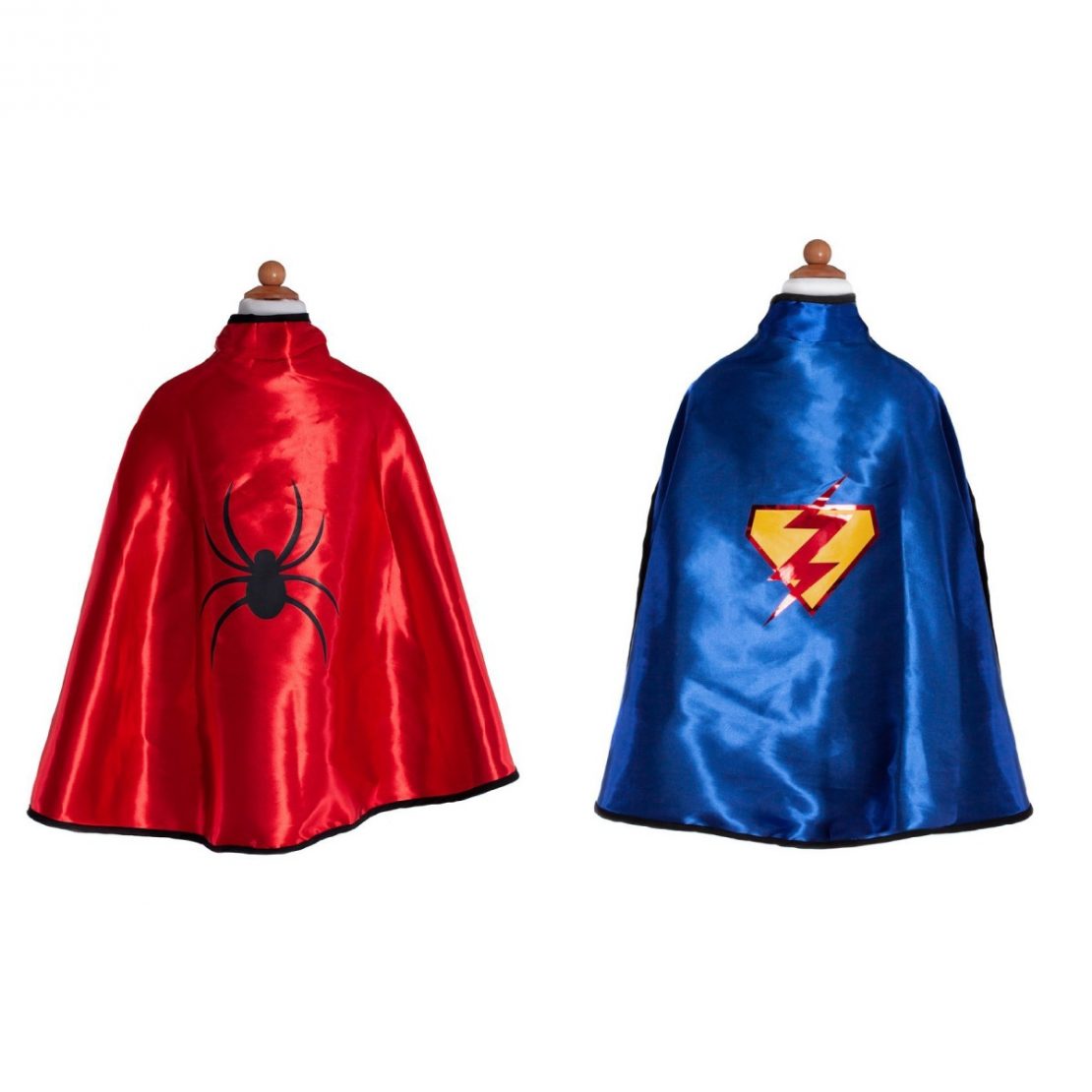 Sometimes, you want the stealth and strength of a spider. Others, you want the flash and power of a lightning bolt. You can have both with this cape set! Velcro closure makes switching between the two hero styles simple as can be.
Hooded Bat cape also available.
Accessories
Little Red Riding Cape
Size 5 - 6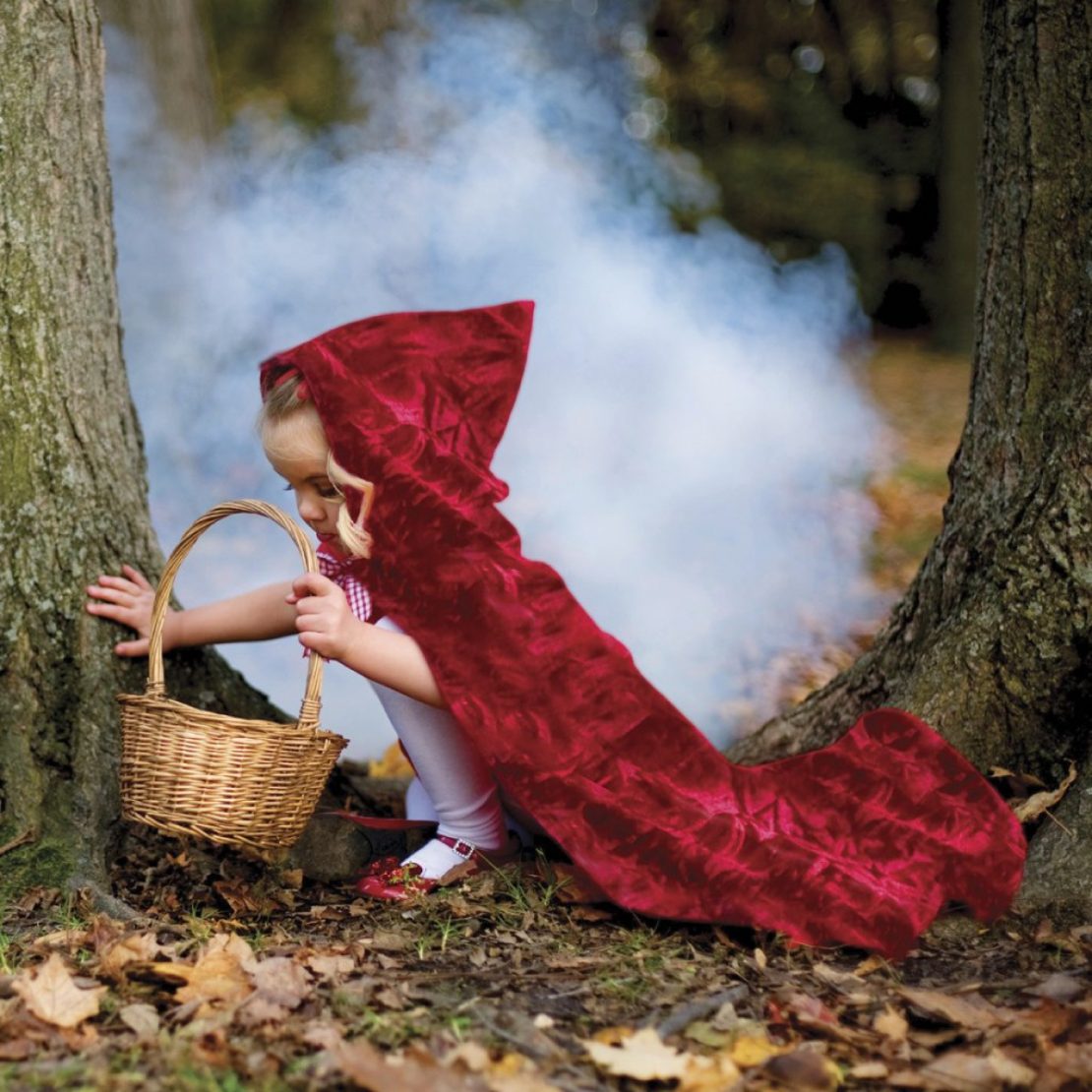 Heavy crushed velour makes this hooded cape absolutely luxurious. It's the perfect extra layer if you're delivering treats or adventuring through the woods.
Pink and Lilac hooded capes also available.
---
Multicolor Dragon/Knight Reversible Cape
Size 5 - 6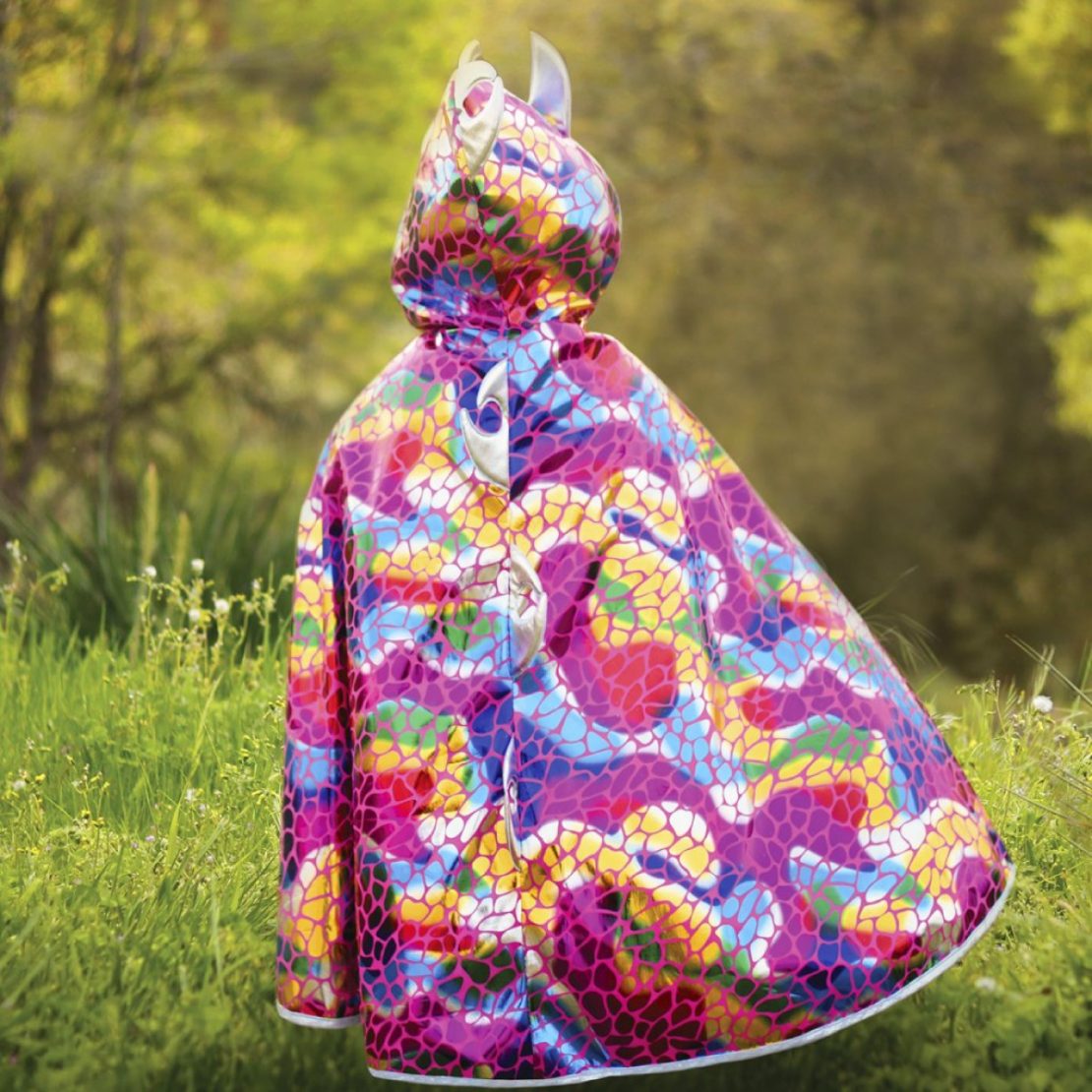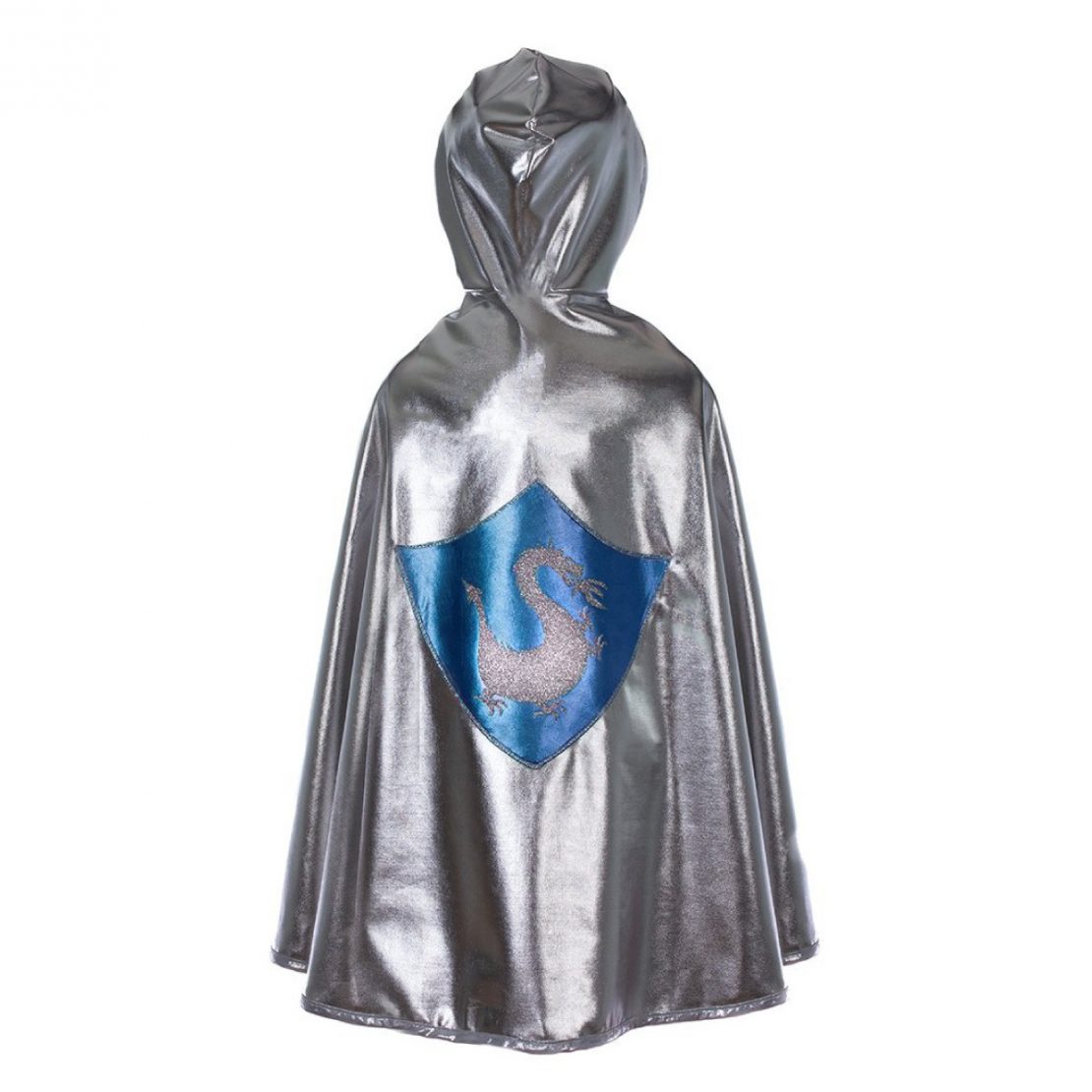 Shape-shifting has never been more magical. The multi-colored scale-printed cape reverses to a metallic silver with dragon shield emblem.
---
Swords, Shields, and Daggers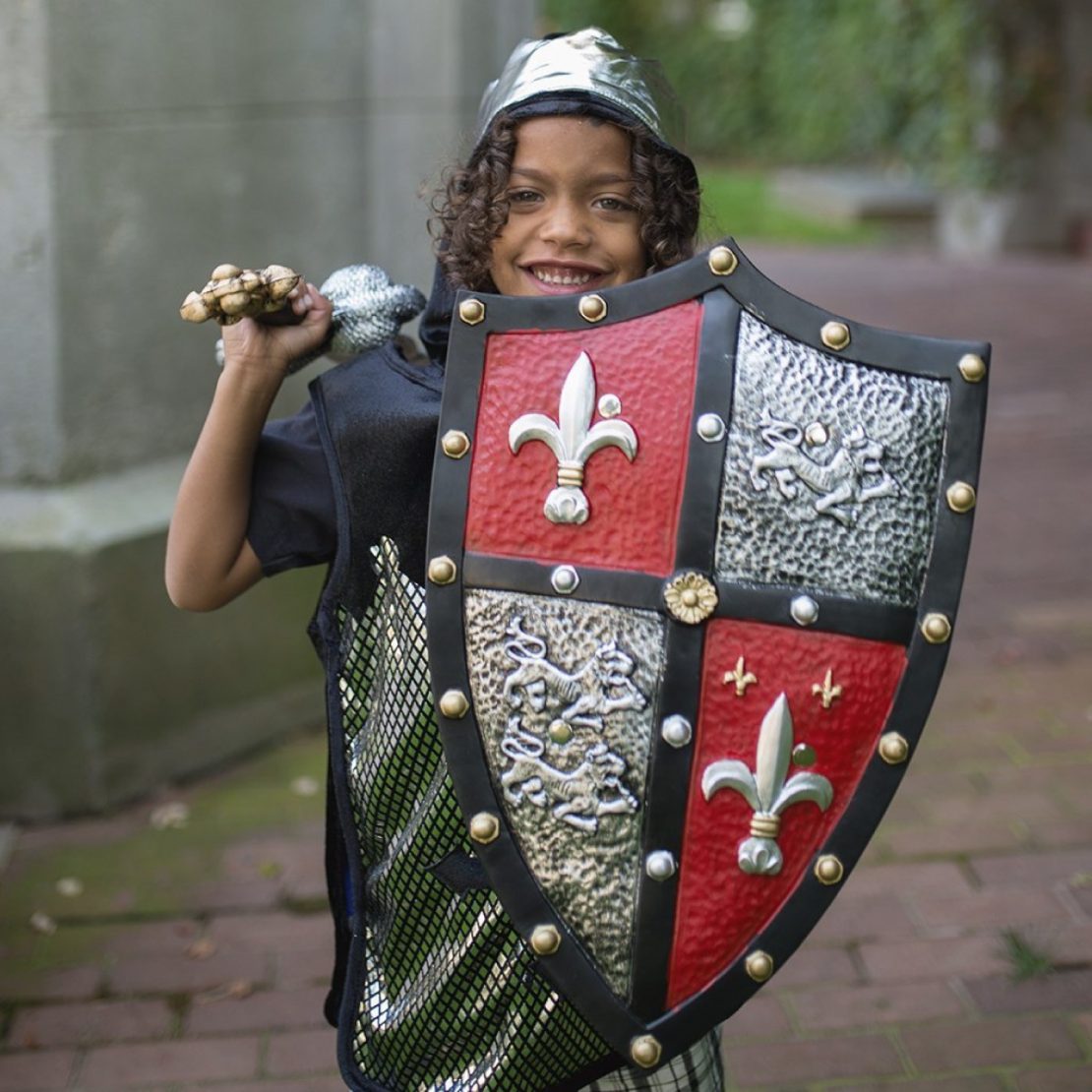 Stand with honor and defend the realm! Multiple layers of printed EVA foam create the perfect adventure accessories.
Capes for Littles
Baby Capes
Owl or Hedgehog
Size 12 - 24 mo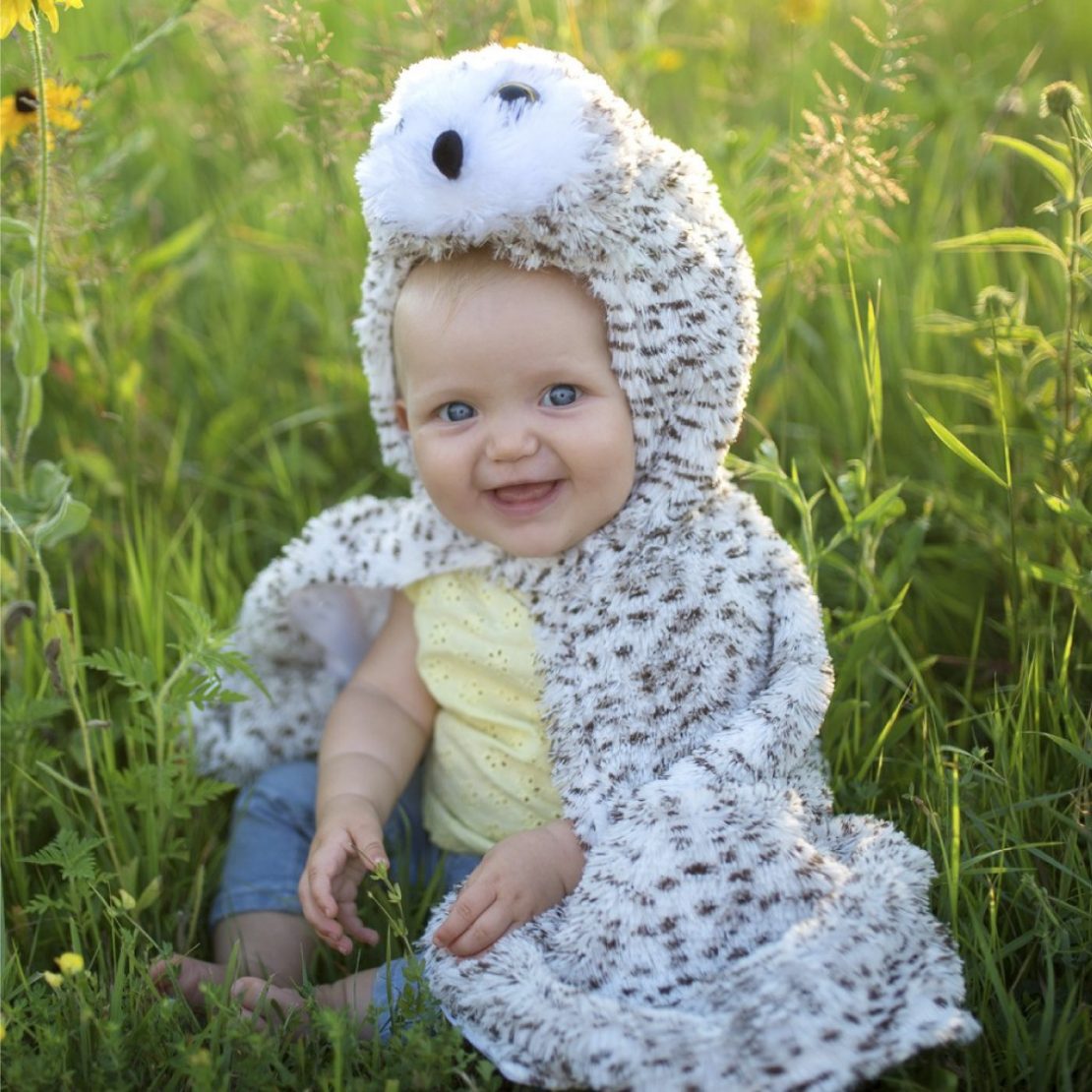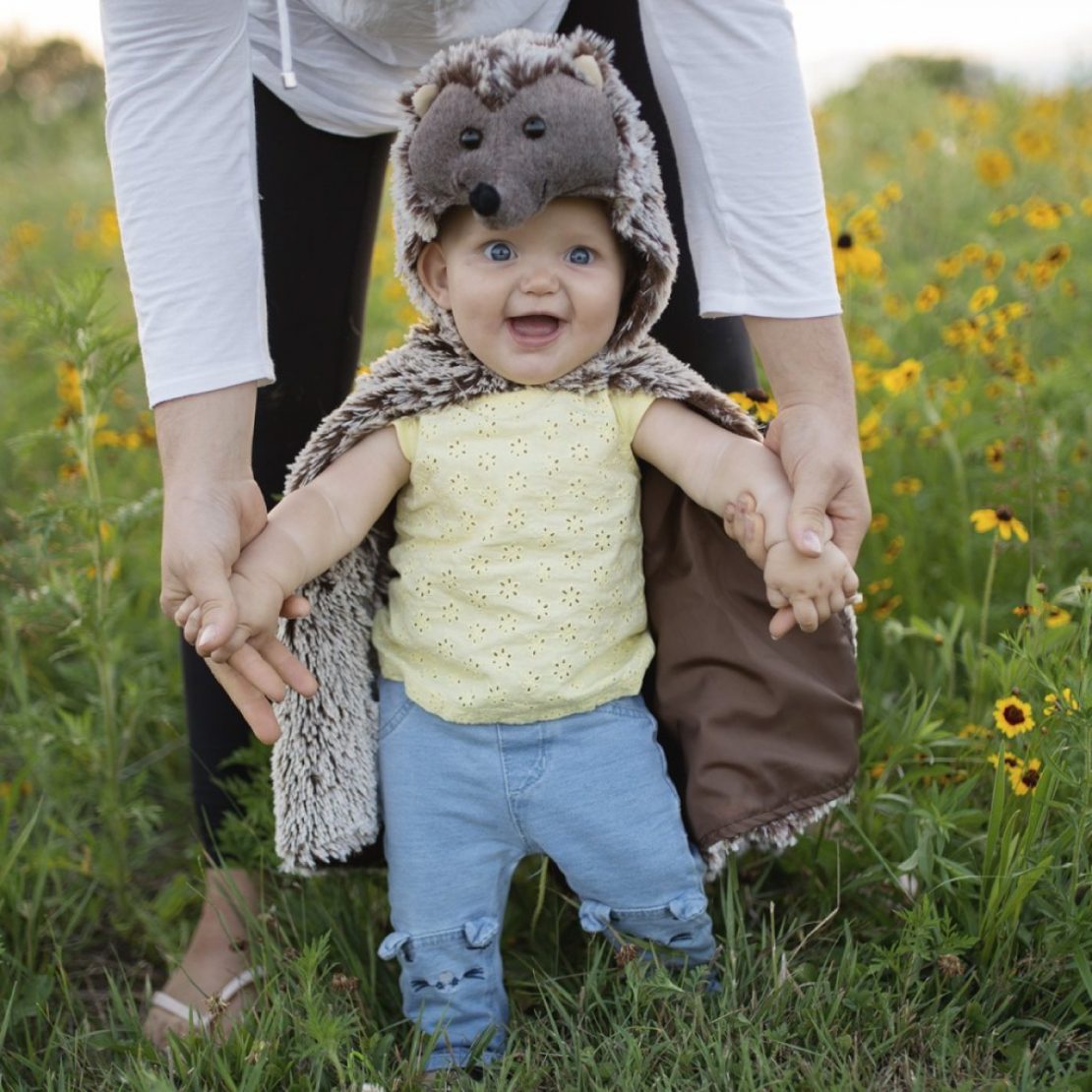 Super soft furry fabric and velcro closure makes this the easiest costume for your littlest little. Stuffed head details on the hood are so adorable!
---
Toddler Dragon Cape
Size 2 - 3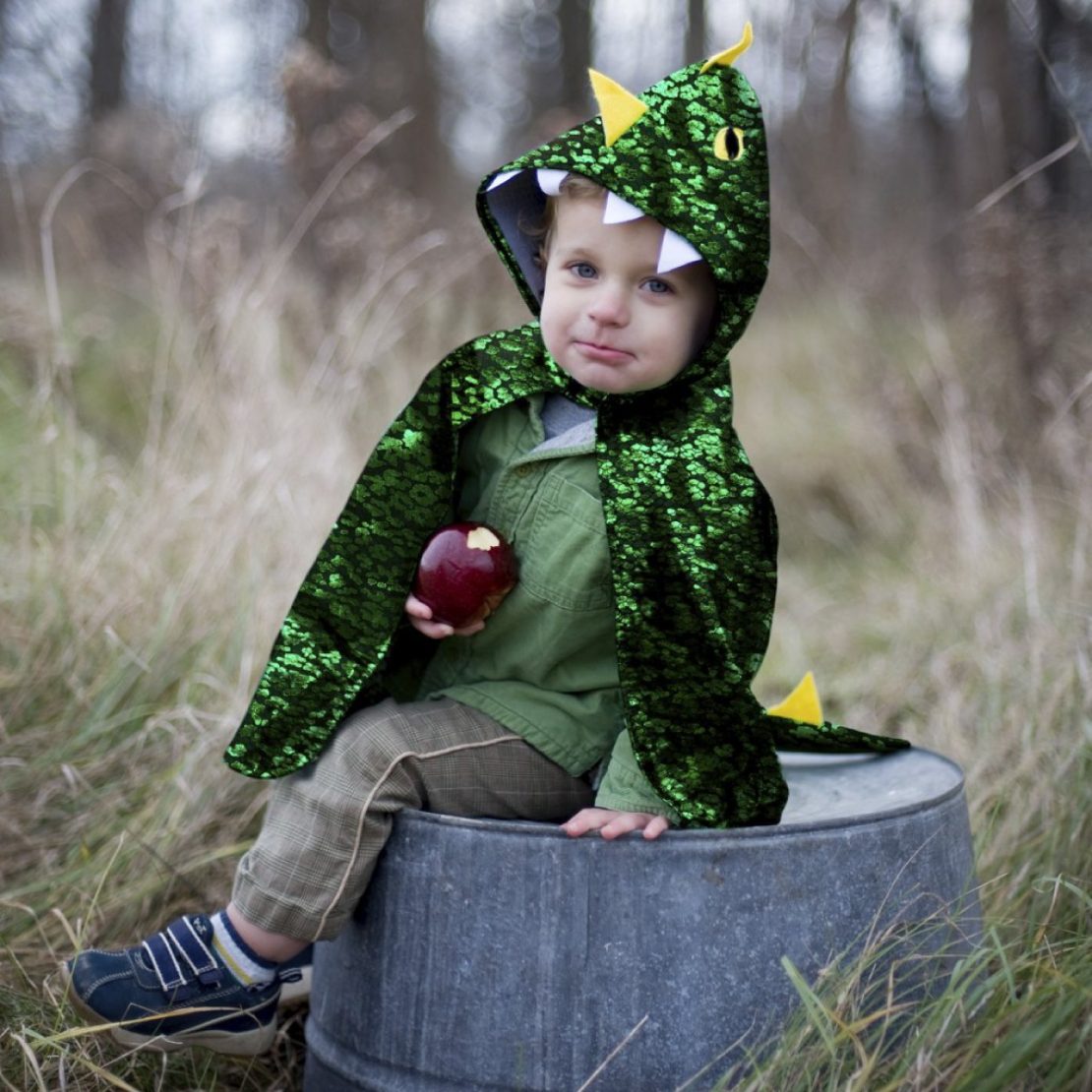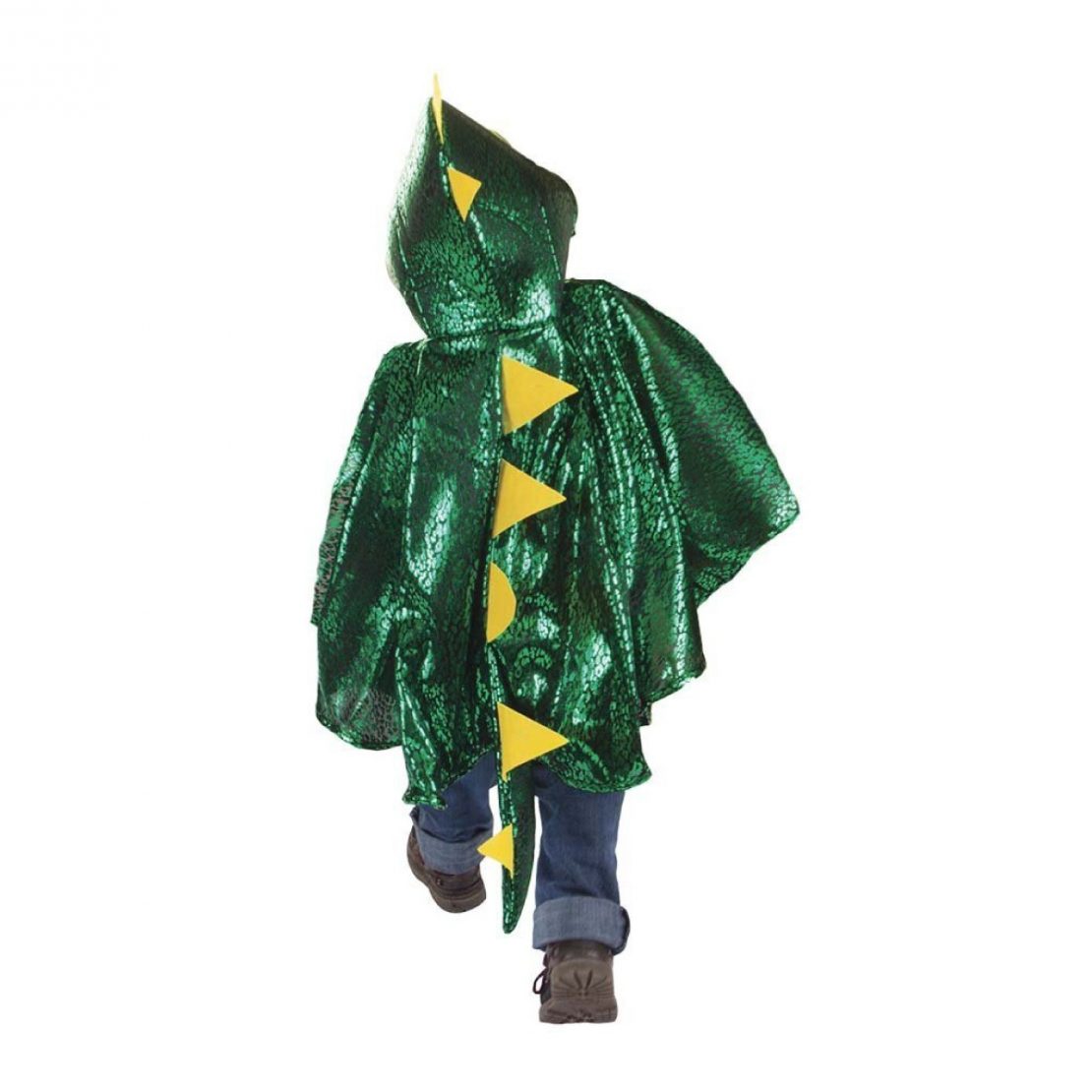 Swishy slinky metallic fabric is printed with dragon scale details. The gold foam scales along the spine and tooth details on the hood make this the cutest and most fearsome creature!