Green Toys Vehicles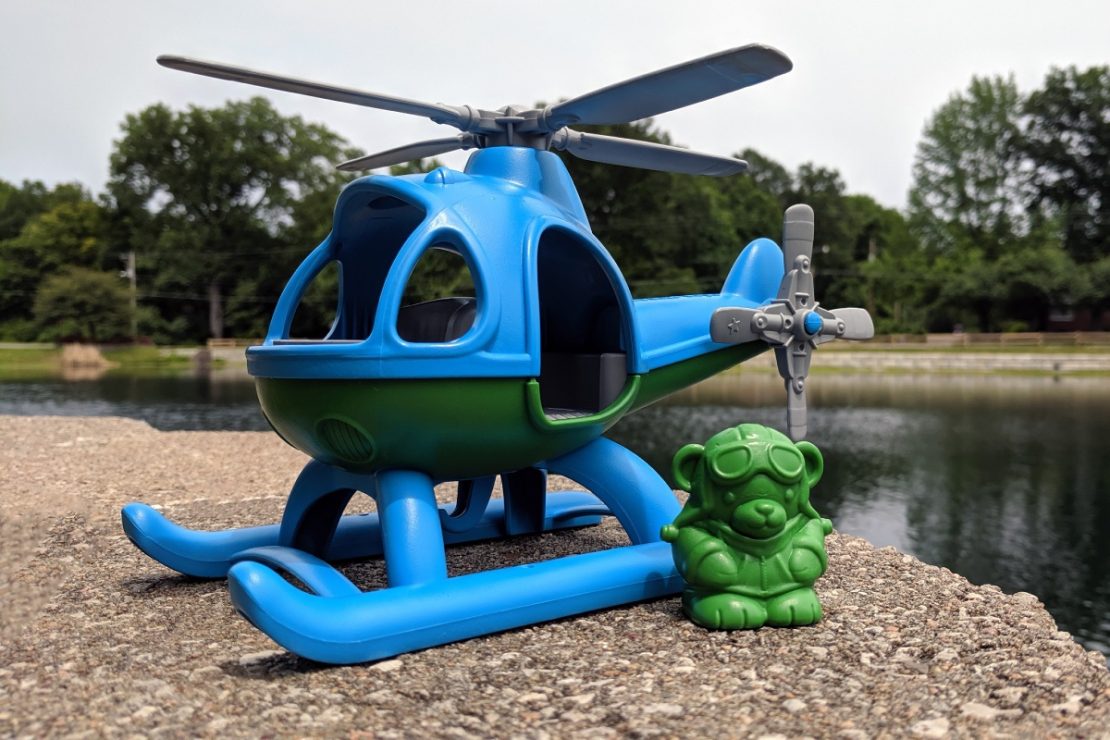 100% Recycled Goodness!
Green Toys are one of our favorite toy manufacturers. Not only do their products offer great play value, they're also excellent for the environment!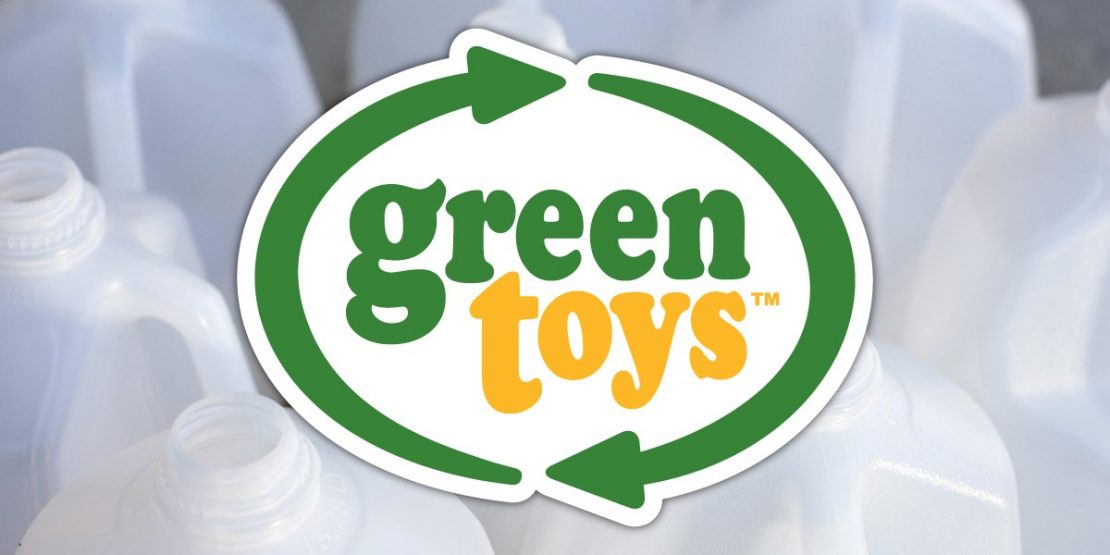 Vehicles
1 yr & up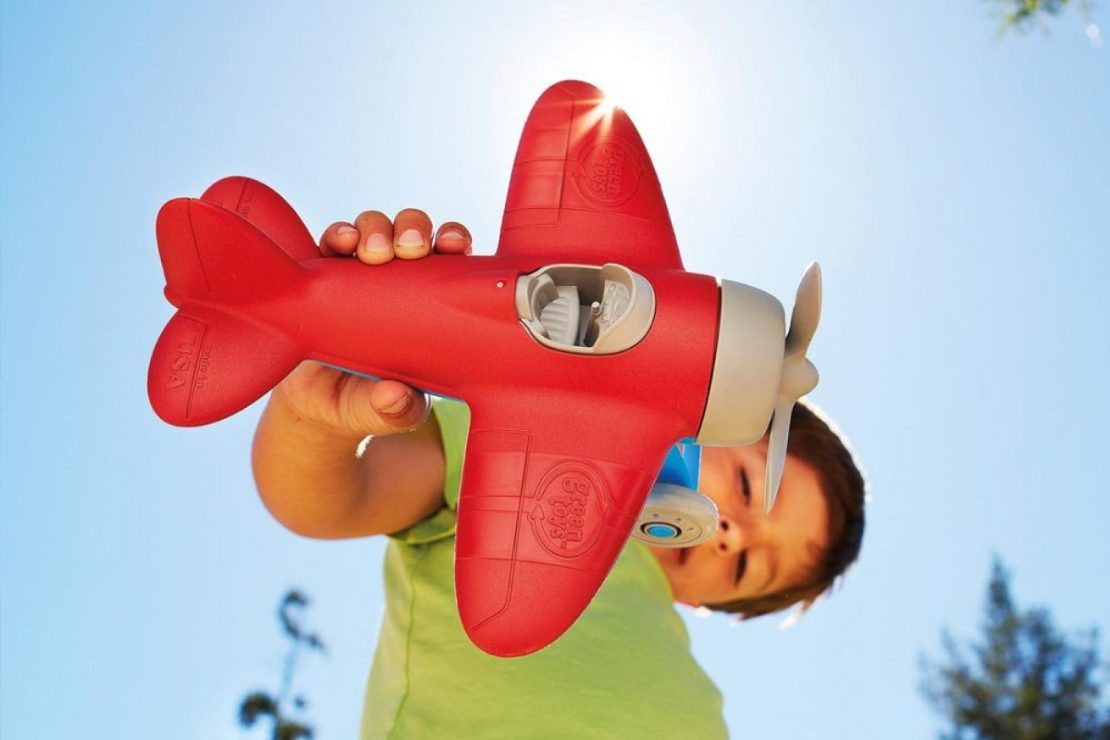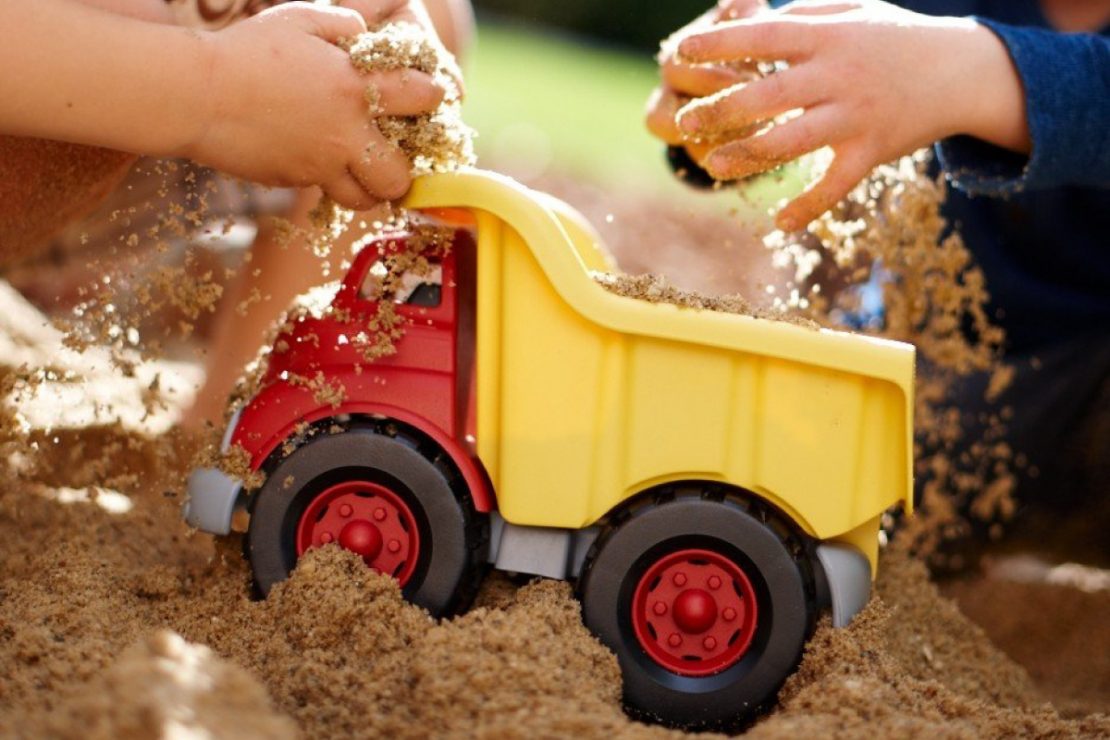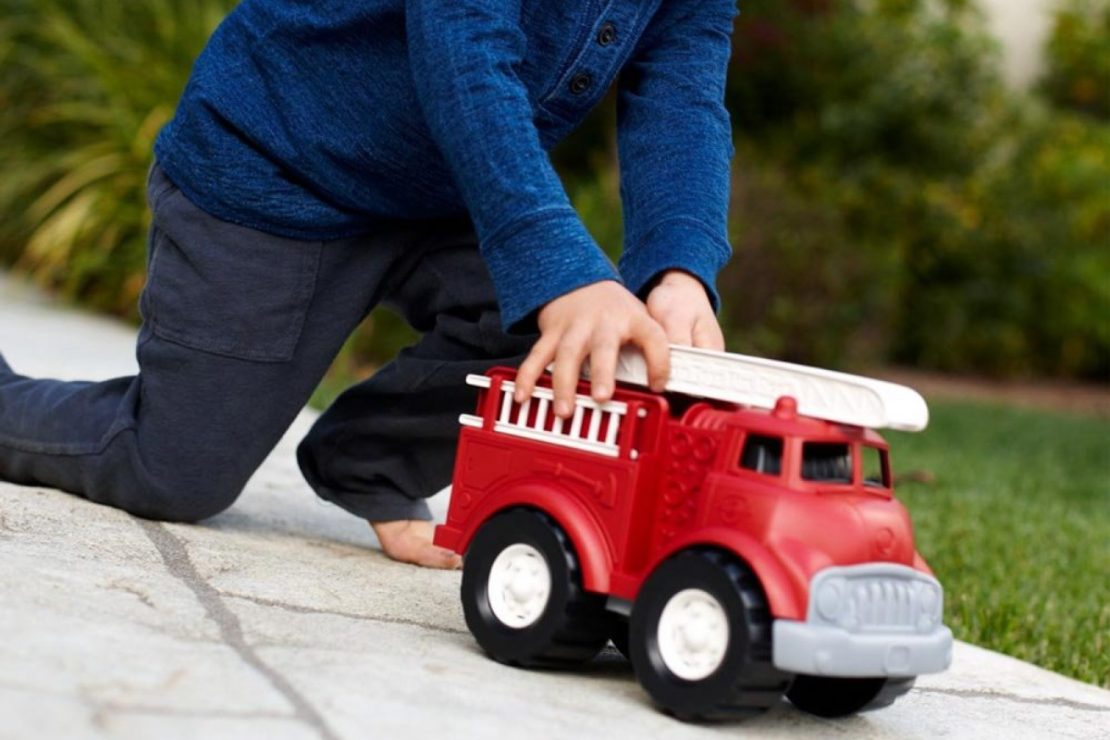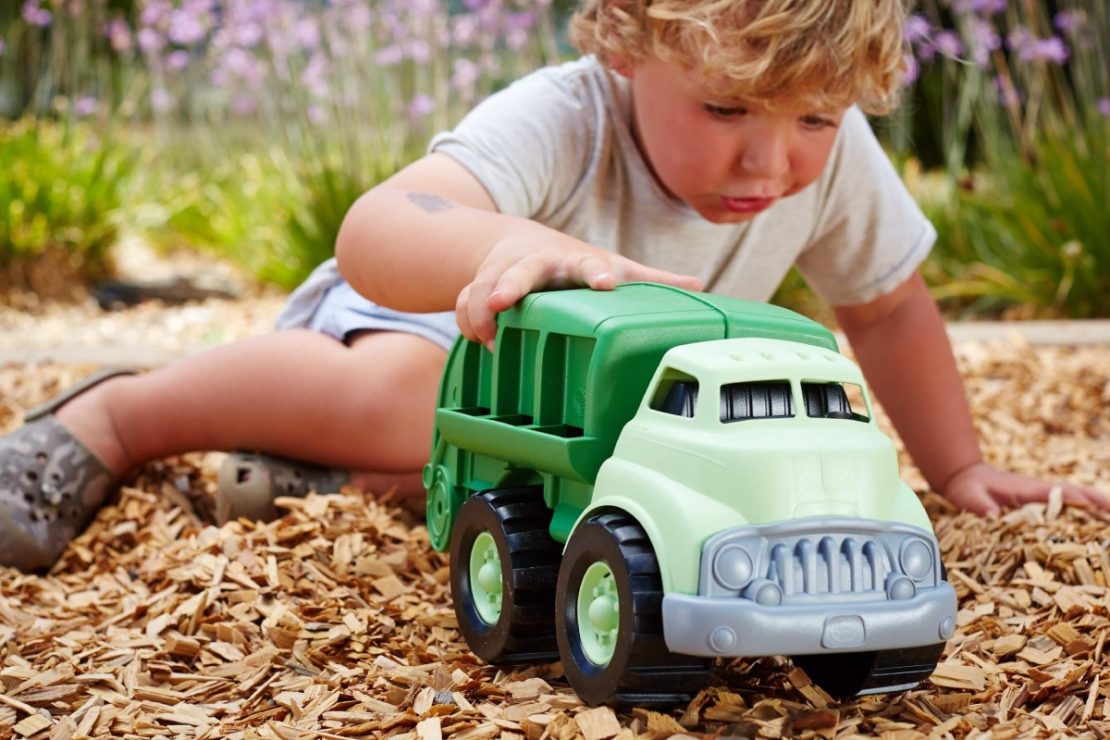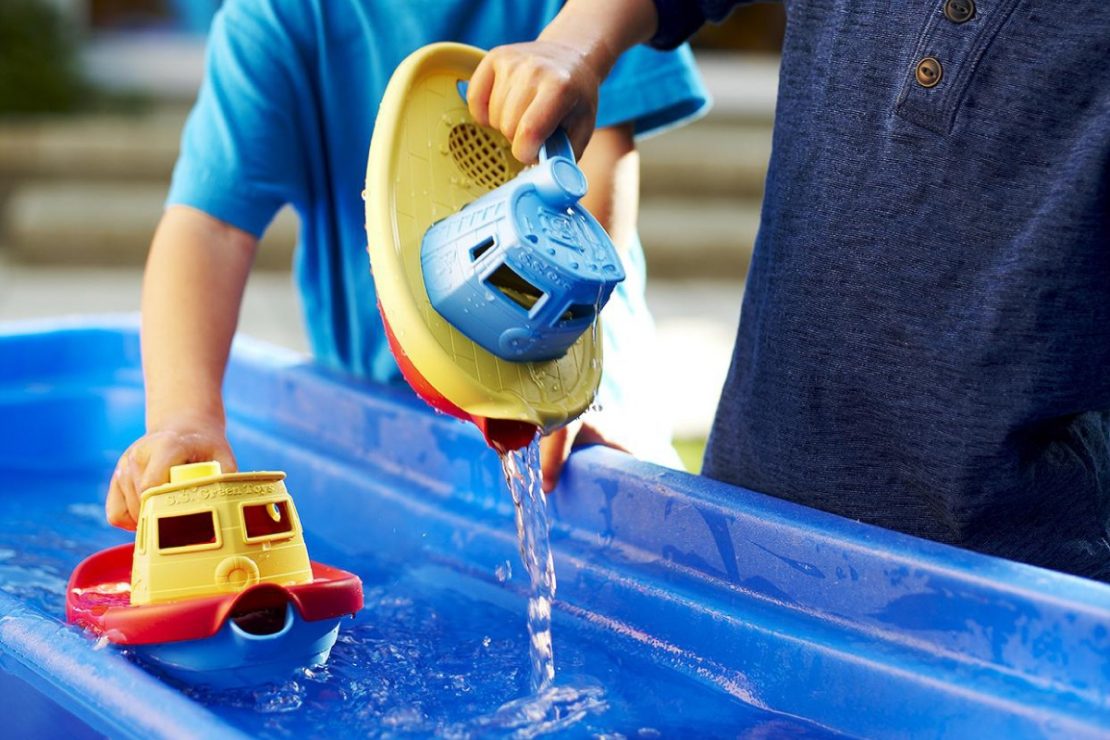 Made from 100% recycled plastic milk jugs, these are vehicles that make Moms *and* Mother Nature happy! They all have clever details that delight little ones, bright colors, and curved edges. Perfect!
Shown here:
Airplane
Dump Truck
Fire Truck
Recycling Truck
Tug Boat
Vehicle Play Sets
Car Carrier
3 yrs & up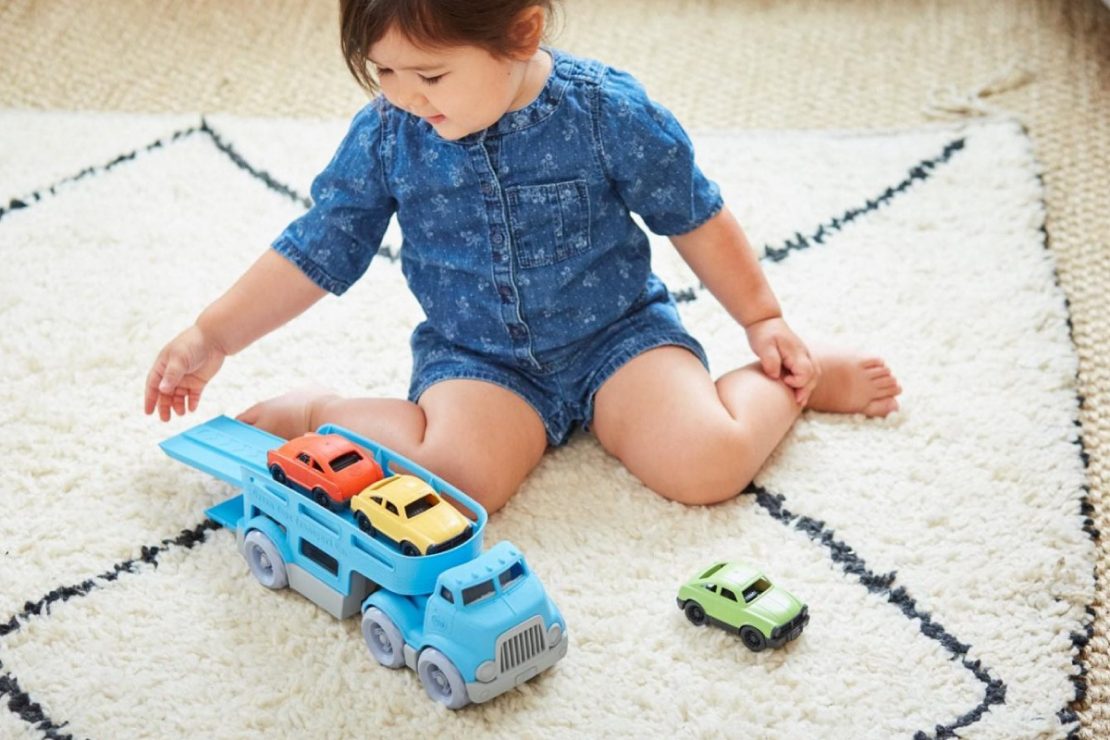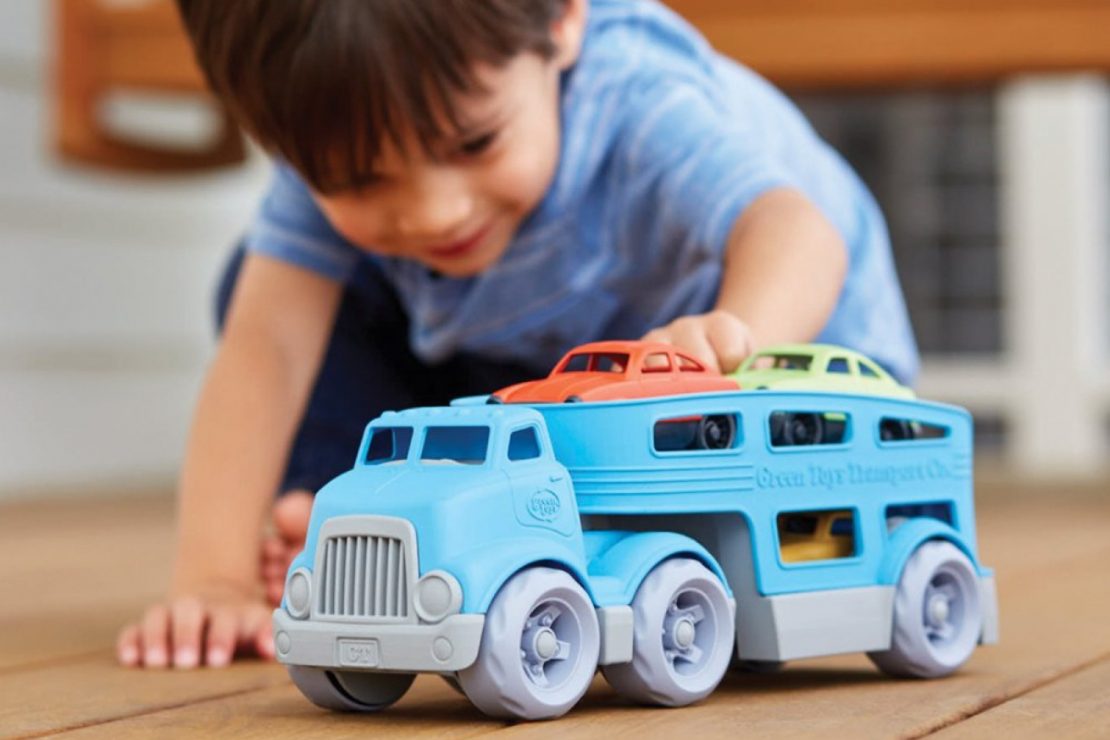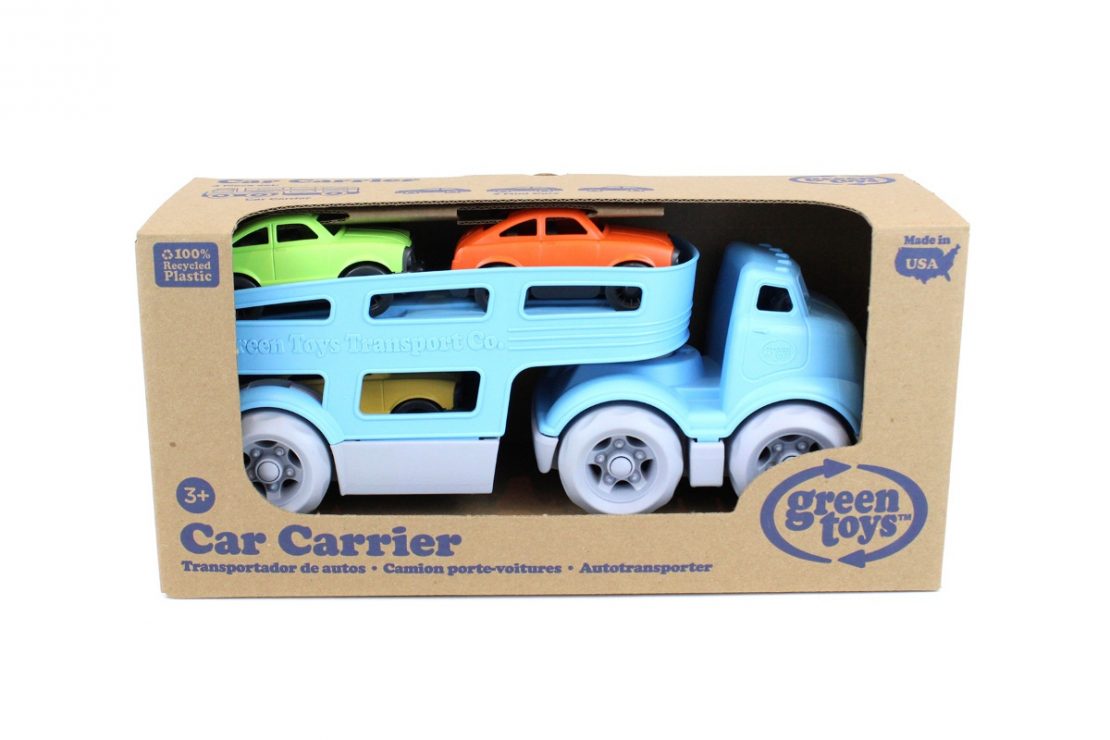 The double-decker Car Carrier features two working ramps on the detachable trailer, and space for three Mini Cars. With no metal axles or small parts, it's great for both indoor and outdoor play, and encourages motor skill development and imaginative, creative play.
---
Ferry Boat
3 yrs & up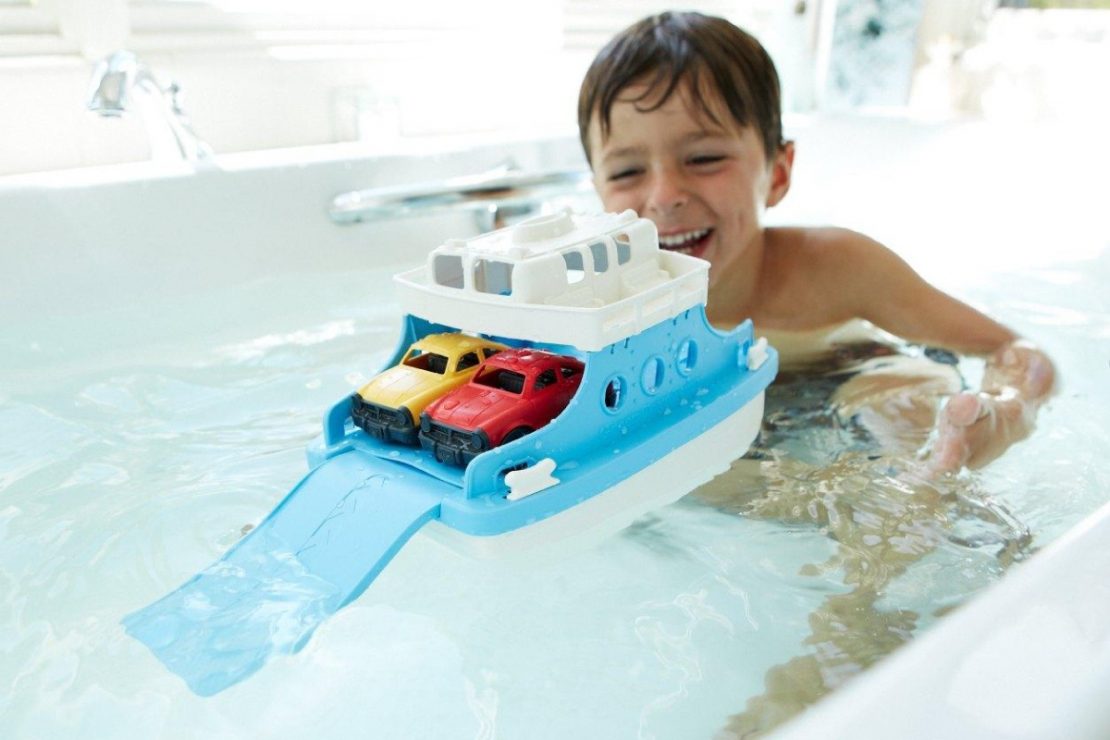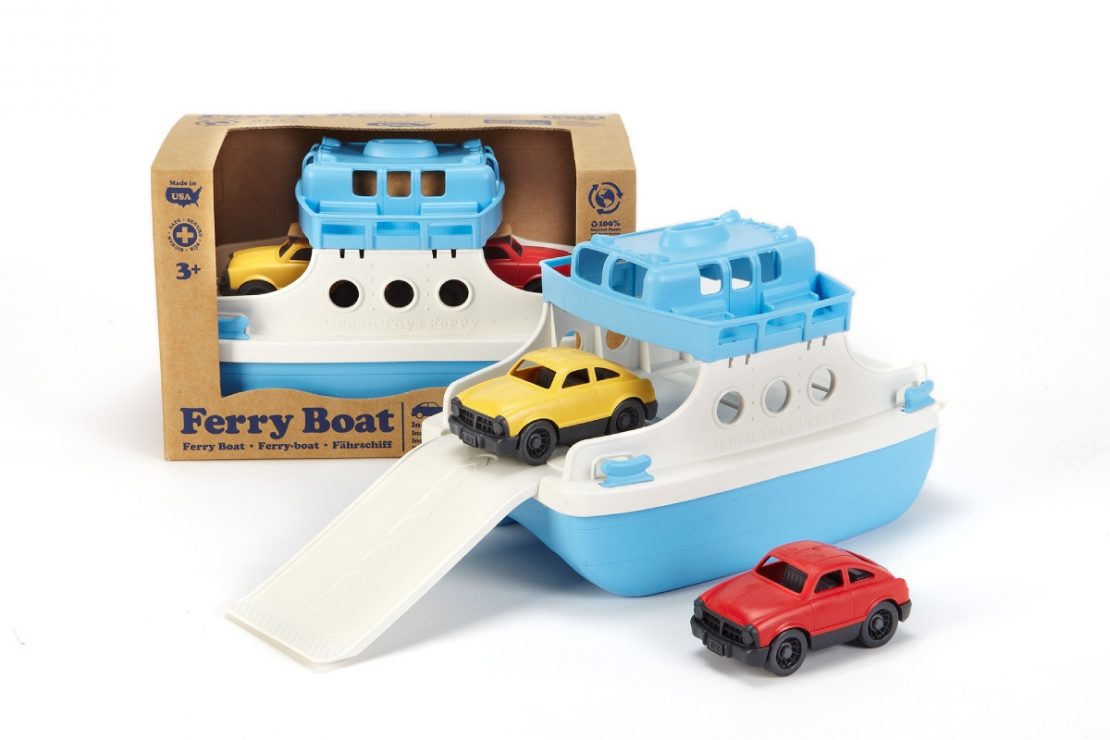 Set sail with the Green Toys Ferry Boat for a watery voyage. Use the slide-out ramp to load up the spacious bottom level with the two cars.. The open top deck features two small benches on each side, as well as eleven windows looking down into the main level.
---
Helicopter
2 yrs & up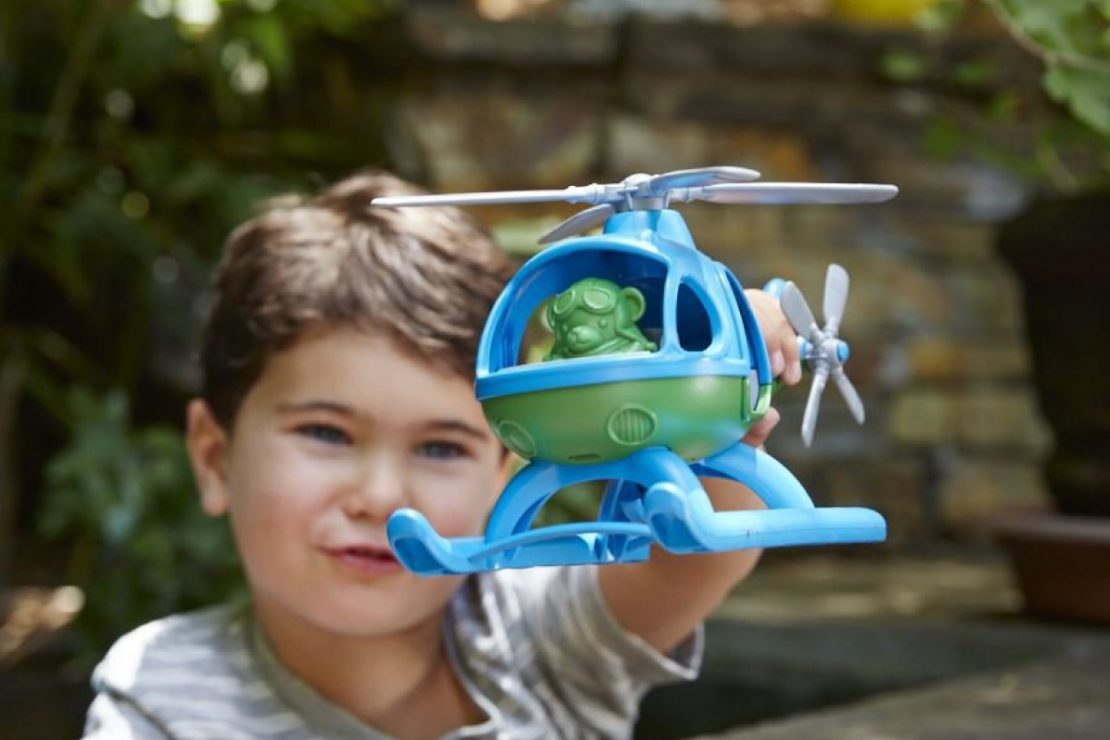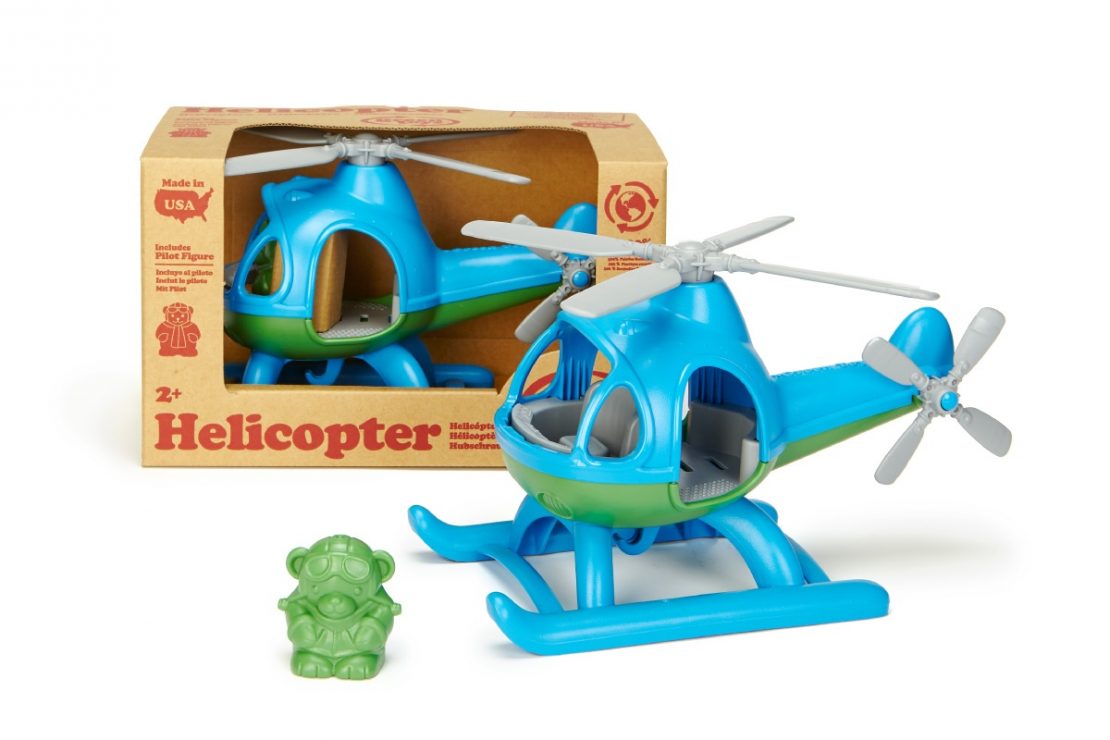 Up, up, and away! The high-flying Helicopter features two spinning rotors and sleek skids on the bottom for easy landings. There's also a pilot bear!
---
Rocket
2 yrs & up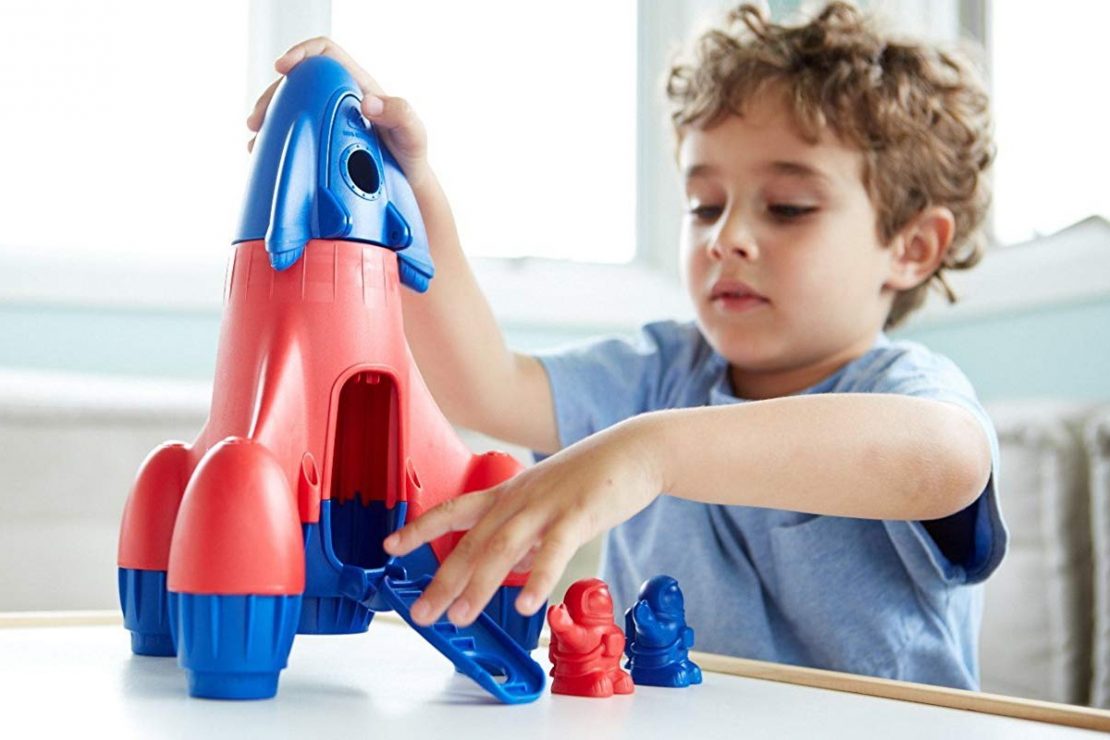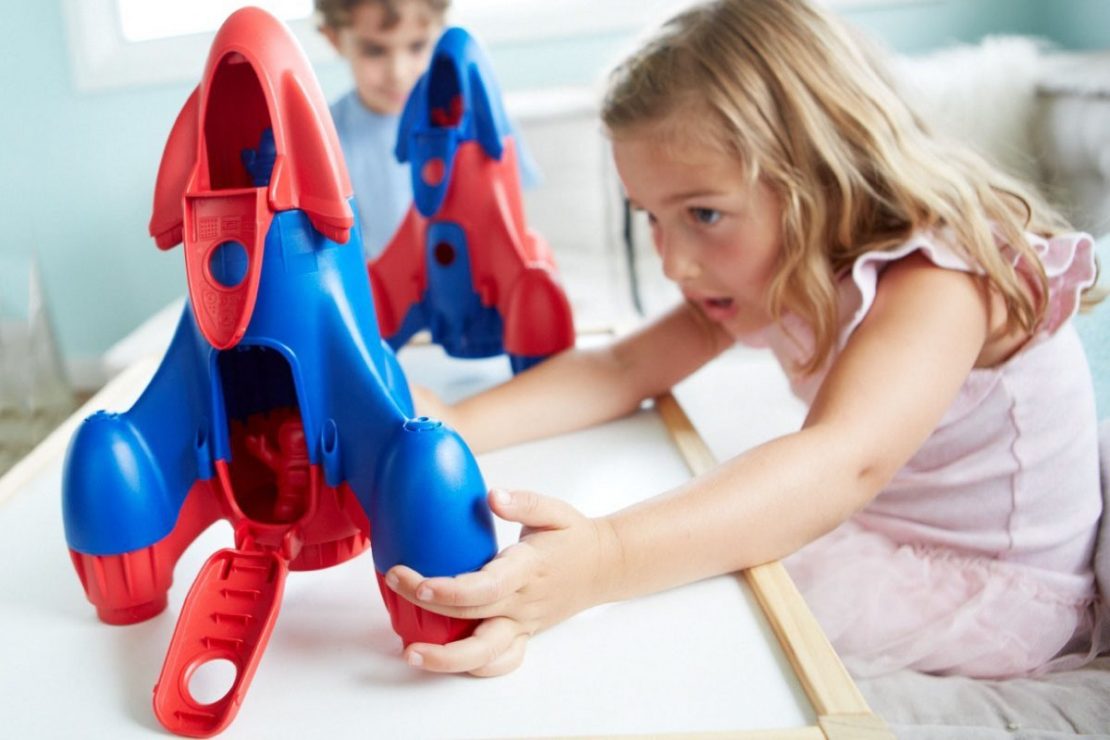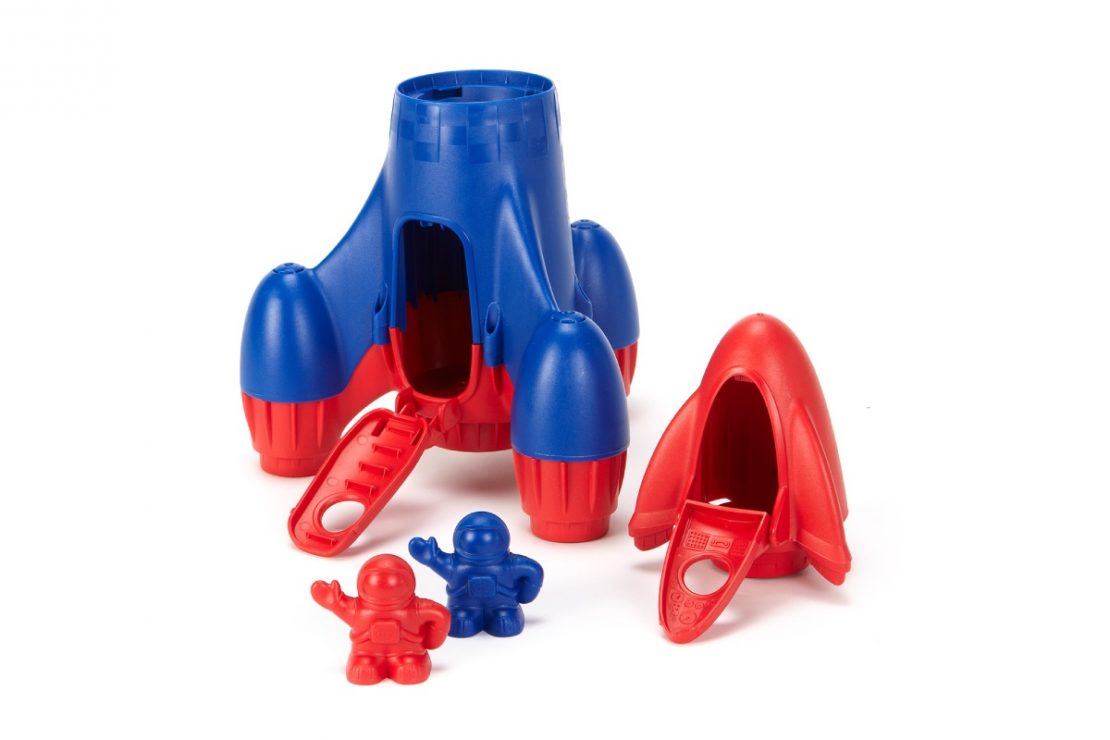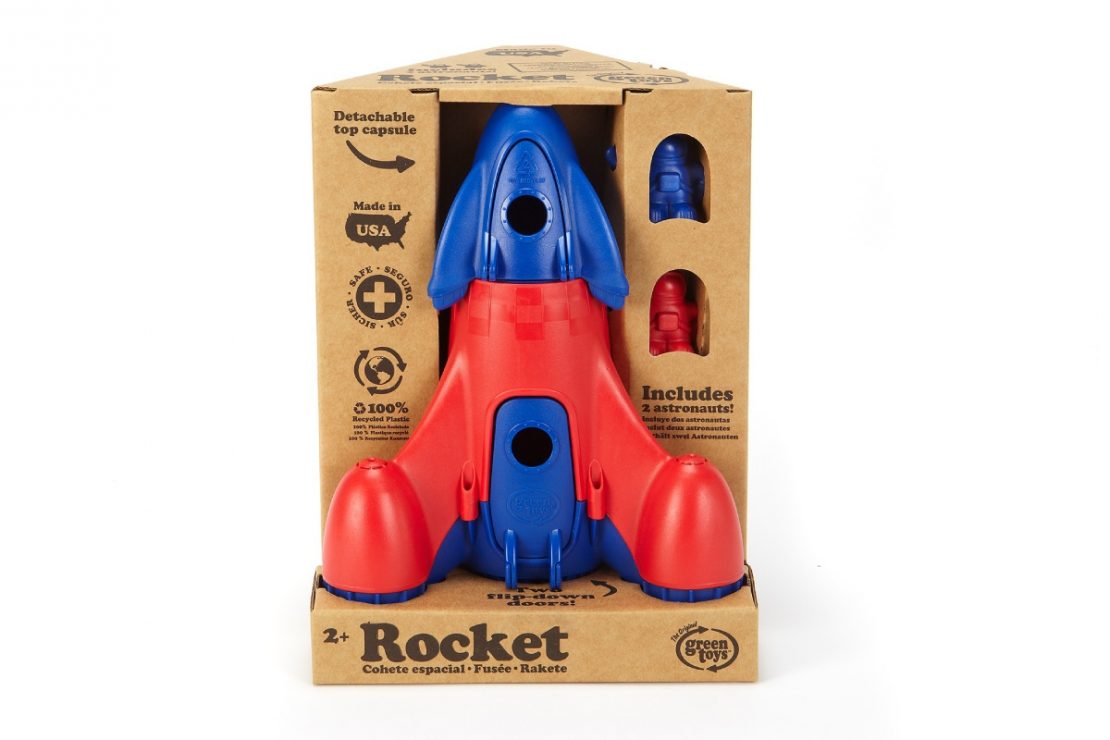 3-2-1 blast off! Rocket off in search of other planets while still taking care of this one. The set includes a detachable nose cone capsule and two astronauts that sport molded spacesuits, helmets, and dual-tank backpacks. It also has a large door that flips down to double as a set of steps up into the main rocket chamber. Let the count-down begin!
Why We Love Green Toys:
Here's the bullet list:
Manufactured in the USA
Made from 100% recycled plastic
No BPA, phthalates or PVC
No metal parts
Meets FDA food contact standards
Easy to clean and dishwasher safe
Packaged with recycled and recyclable materials and printed with soy inks
And they make other kinds of toys, too
Pretend Play Sets
Water Toys
Dough Sets