Green Toys Water Toys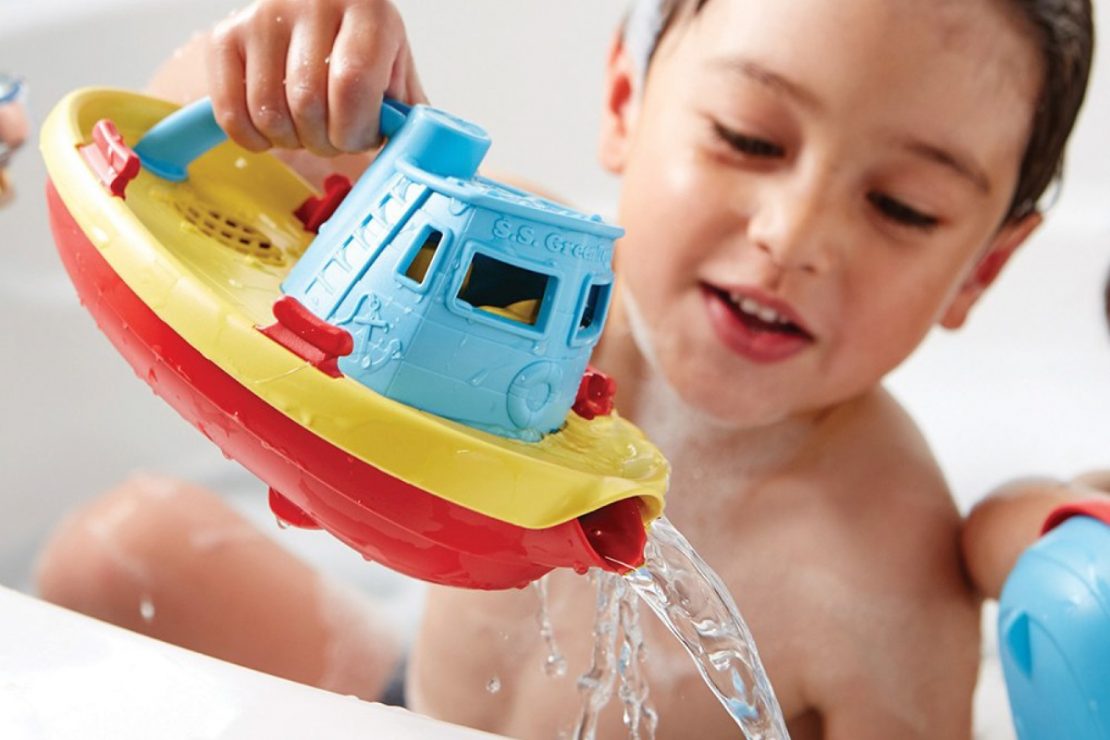 100% Recycled, 100% Watery Fun!
Green Toys are one of our favorite toy manufacturers. Not only do their products offer great play value, they're also excellent for the environment!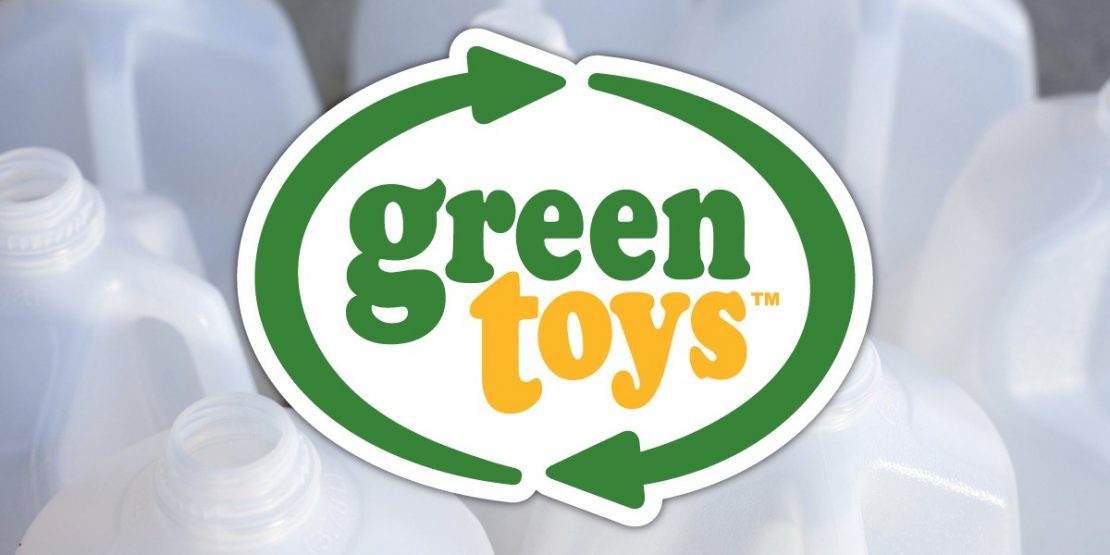 ---
OceanBound Tide Pool Set
6 mo & up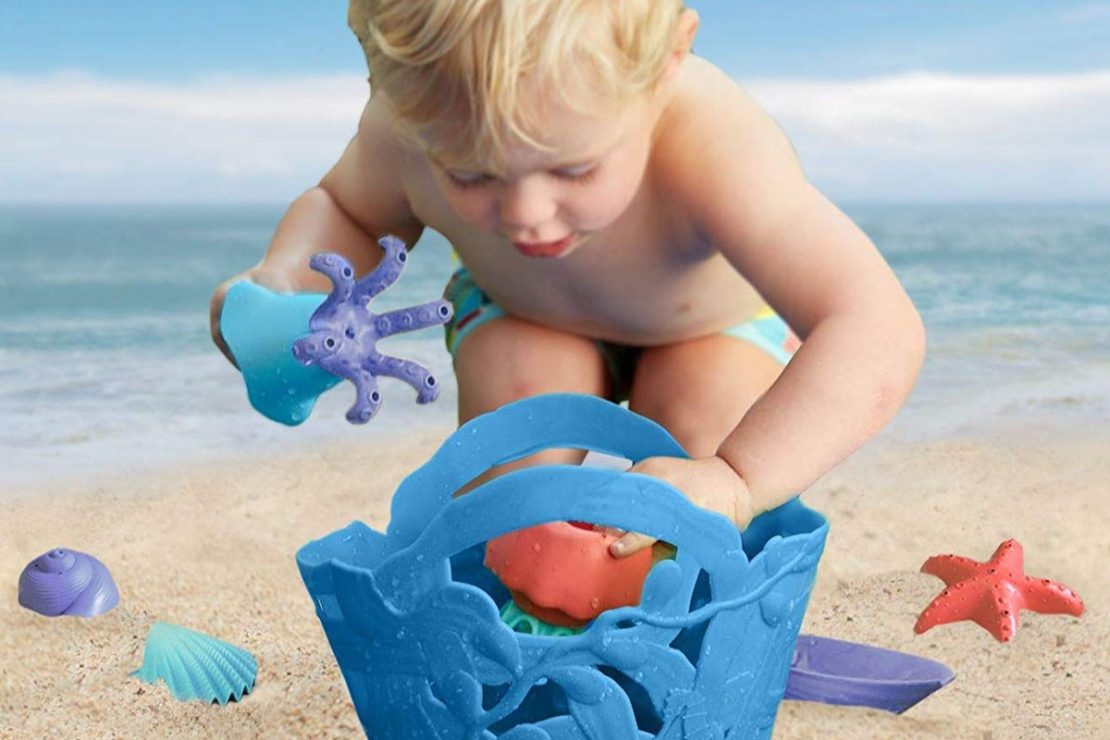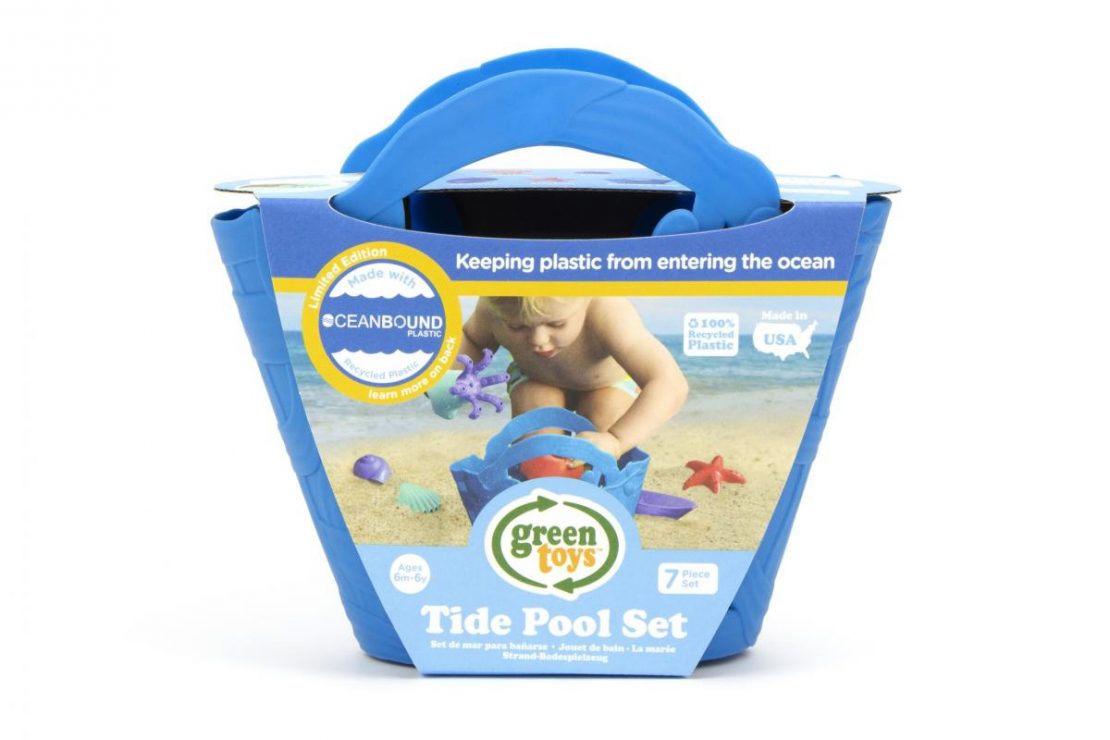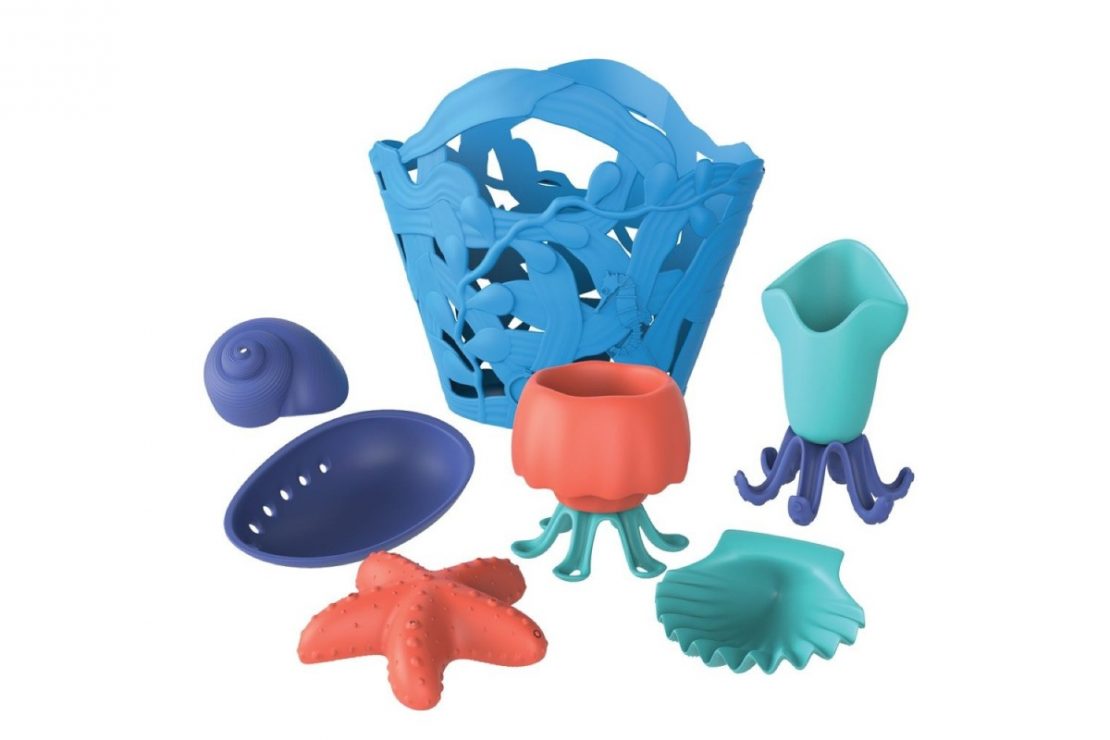 This 7 piece set is made from OceanBound plastic. It includes a starfish, scallop, abalone, snail, squid, and jellyfish, as well as a seaweed-patterned storage bag. The palm-sized shells are the perfect size for scooping and pouring water. The other sea creatures drip and drizzle water in different patterns. And it all goes in the storage bag that drains all the water away. Great for the tub, even better for a wading pool!
What is OceanBound Plastic?
OceanBound plastic is sourced from countries that are at a high risk of having their plastic waste end up in the ocean. These plastics are brought into the US, where it is recycled and sold to manufacturing partners, like green toys, to be used in their products. These plastics are all HDPE, which means they remain highly recyclable, continuing the recycling cycle!
---
Ferry Boat Play Set
3 yrs & up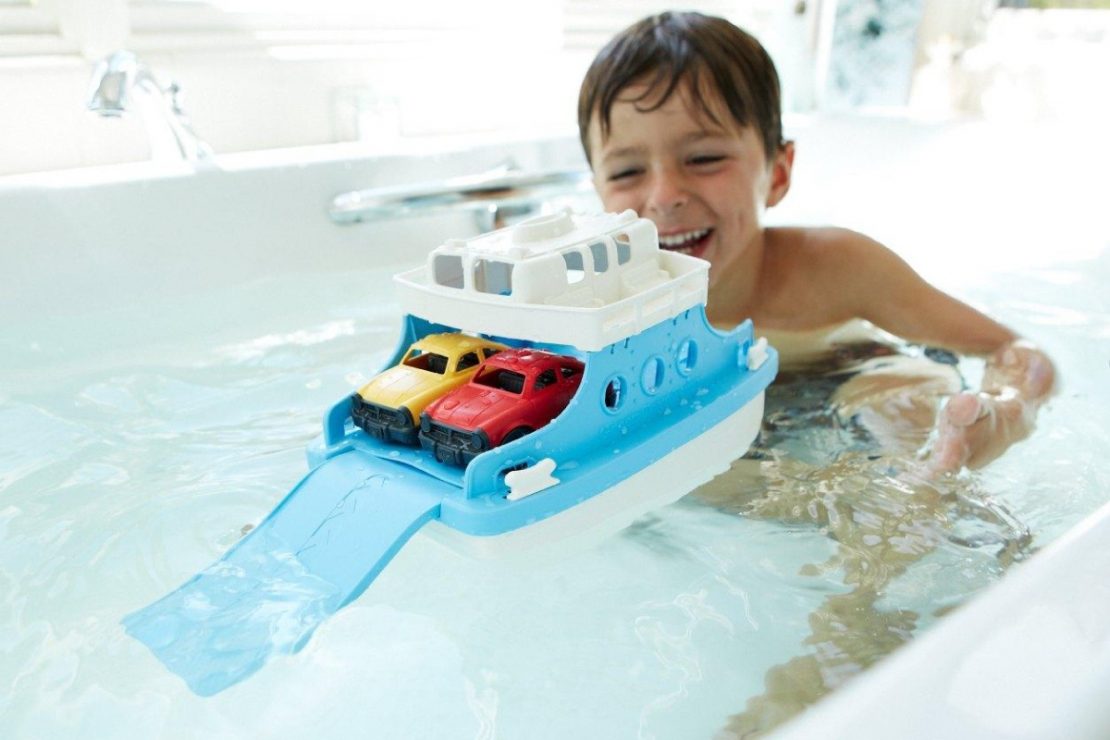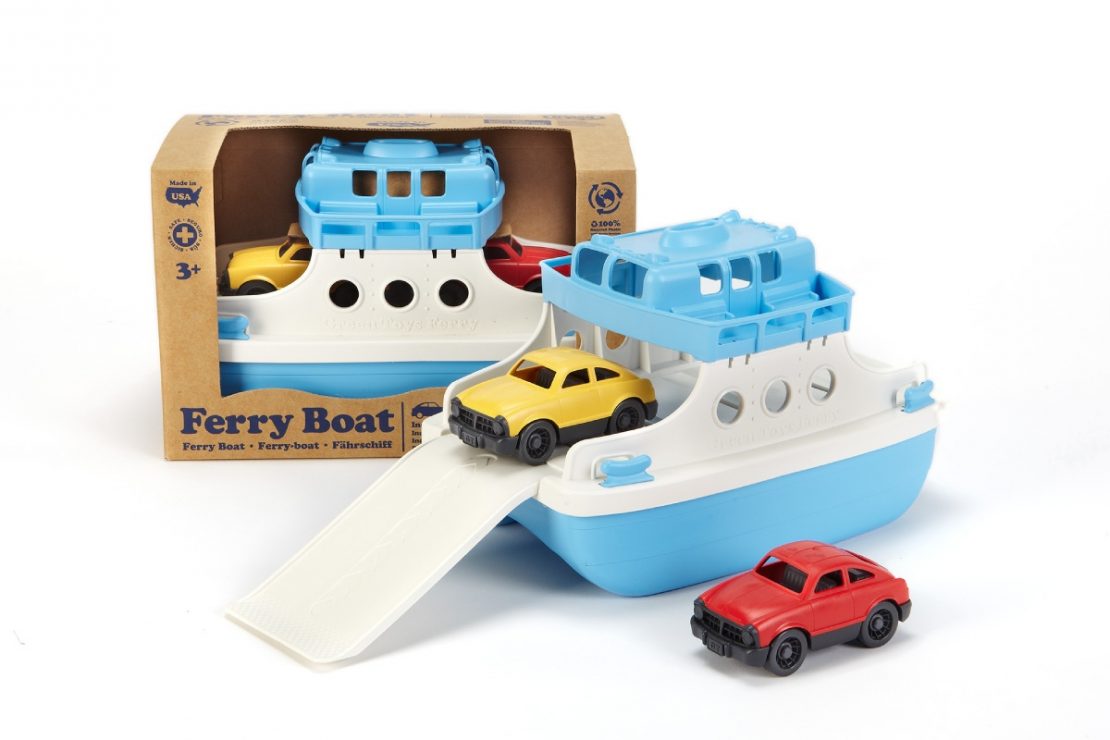 Set sail with the Green Toys Ferry Boat for a watery voyage. Use the slide-out ramp to load up the spacious bottom level with the two cars.. The open top deck features two small benches on each side, as well as eleven windows looking down into the main level.
---
Tug Boat
6 mo & up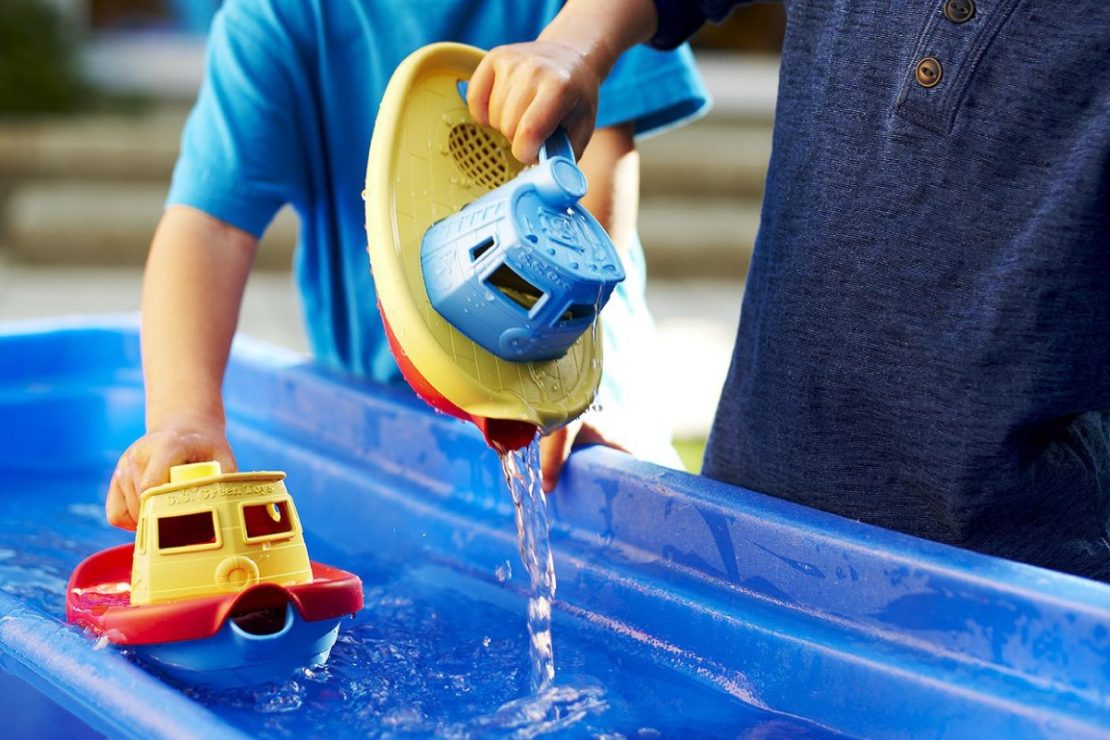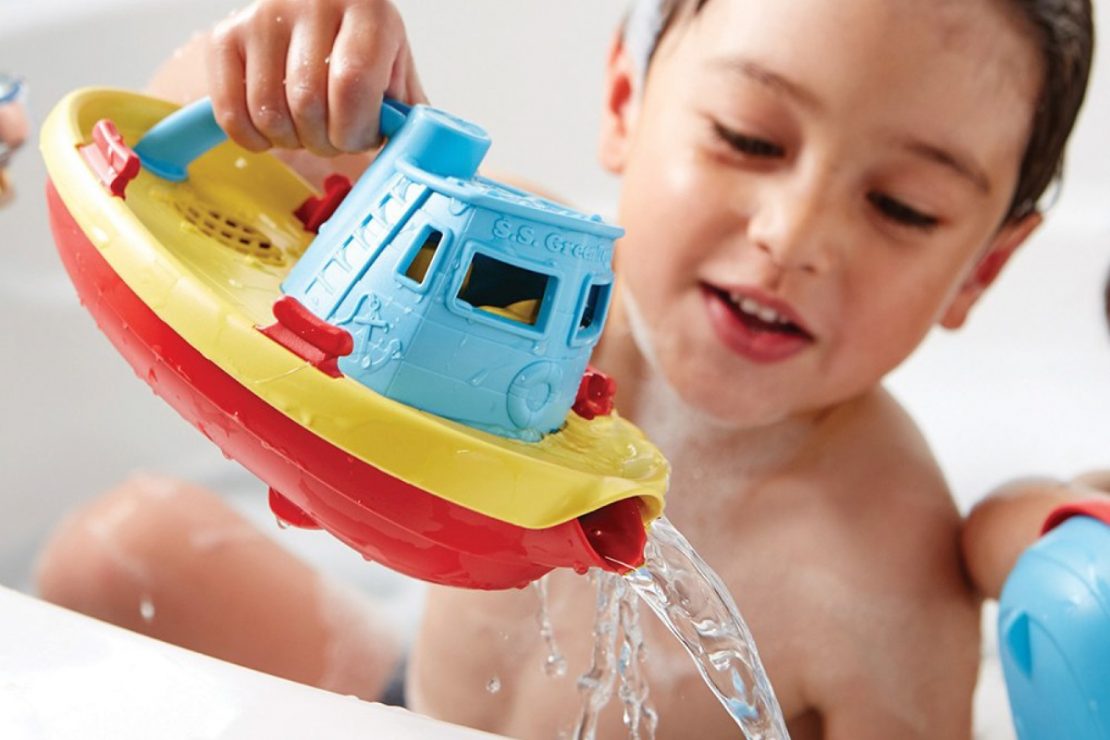 Bath or pool, these watercrafts are just the thing for small folks!
Why We Love Green Toys

Here's the bullet list:
Manufactured in the USA
Made from 100% recycled plastic
No BPA, phthalates or PVC
No metal parts
Meets FDA food contact standards
Easy to clean and dishwasher safe
Packaged with recycled and recyclable materials and printed with soy inks
They make other kinds of toys, too!
Dough Sets
Pretend Play Sets
Vehicles