Handstand Kitchen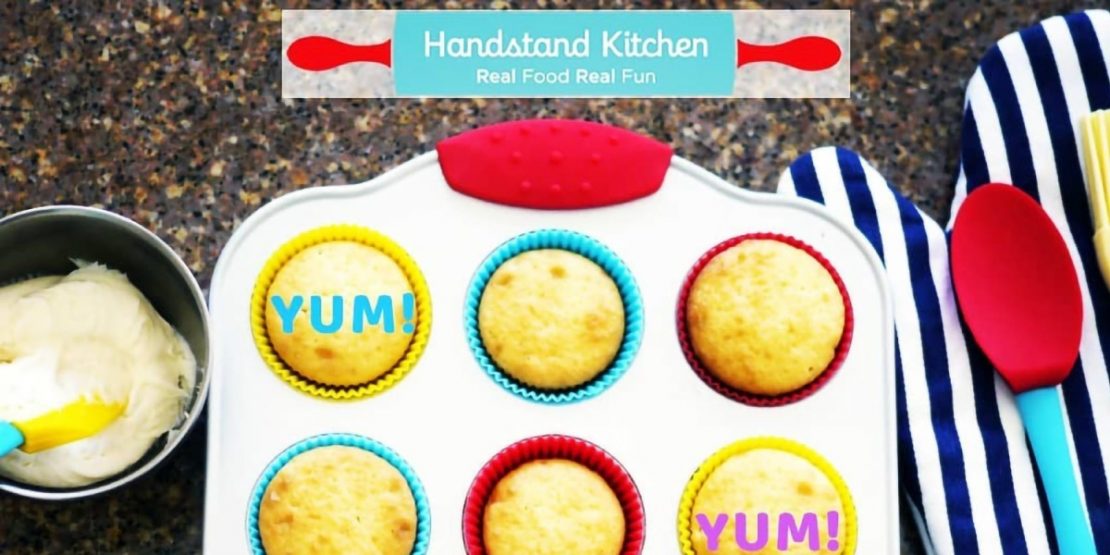 Real Food, Real Fun, Real Kitchen Skills for your Kiddo
Handstand Kitchen makes cooking with your kiddo a breeze! Their sets feature kid-sized utensils that aren't toys, they're really real. They also come with recipes that are easy for everyone to follow. Handstand Kitchen's goal is to get families into the kitchen to make memories and good things to eat!
---
Mini Cupcake Set
Ages 6 and up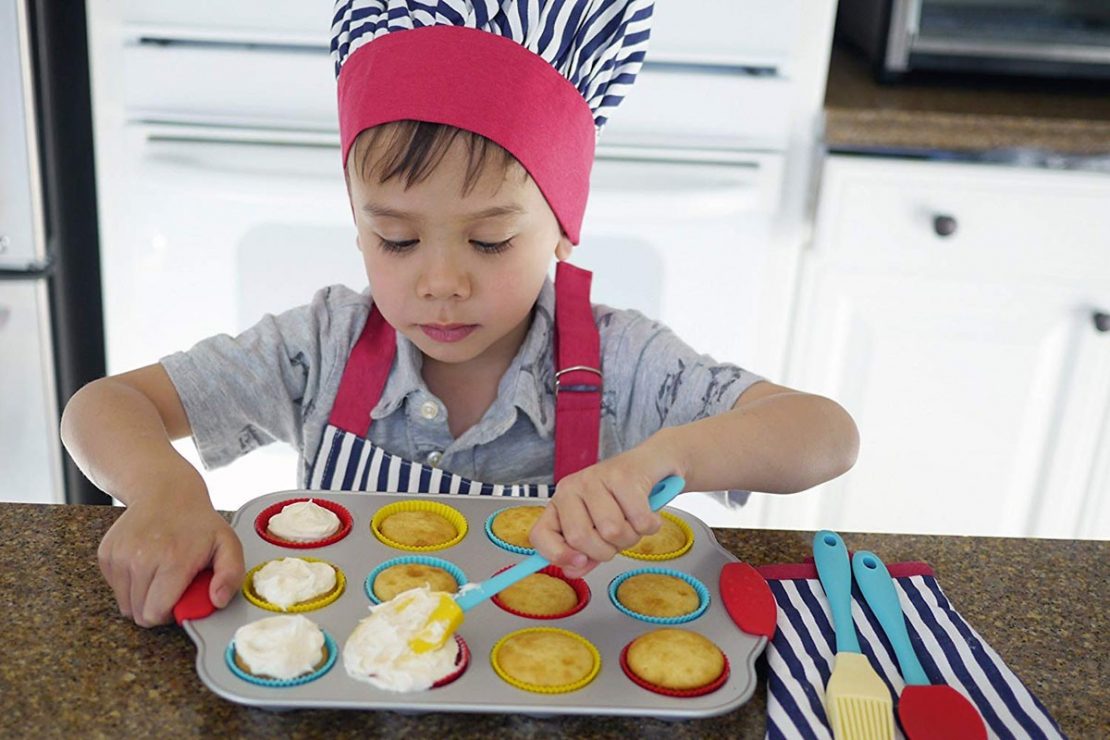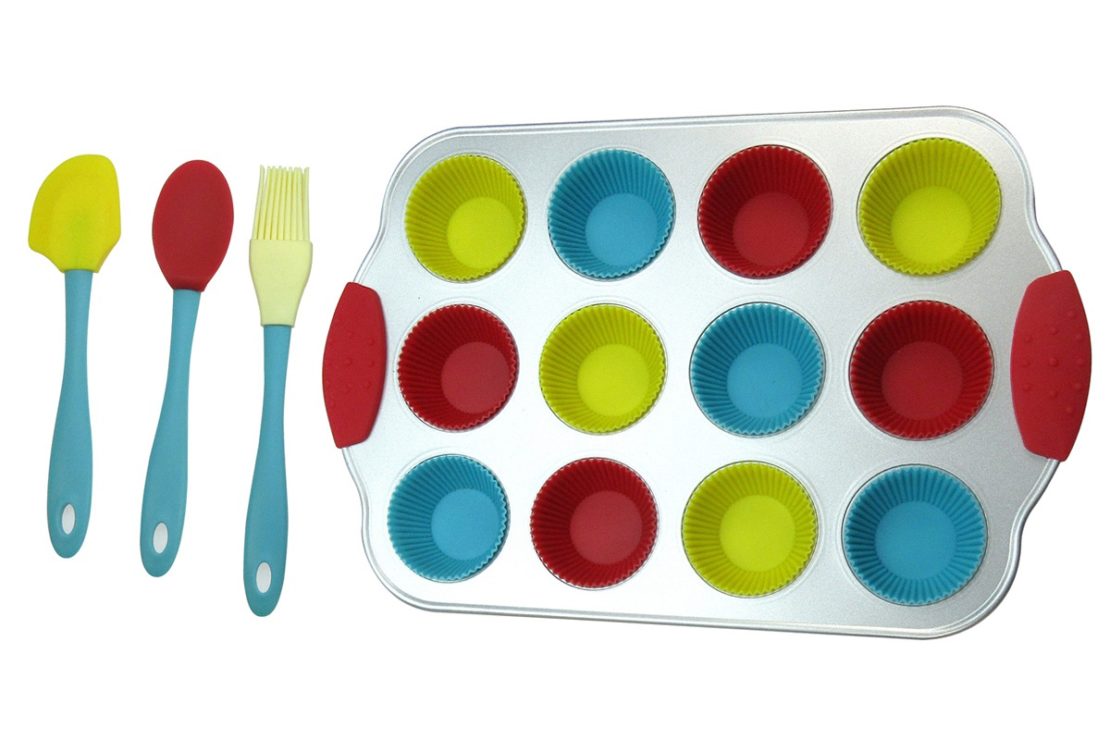 It's always time for cupcakes! Enjoy baking mini cupcakes with this 17-piece set. Fun for the whole family. Featured recipes: Confetti Frosting, Very Berry Cupcakes and more.
Includes: Spatula, Pastry Brush, Mixing Spoon, 12 Silicone Mini Baking Cups, Metal Baking Tray, and Recipe Leaflet.
---
Microwave Popcorn Set
Ages 4 and up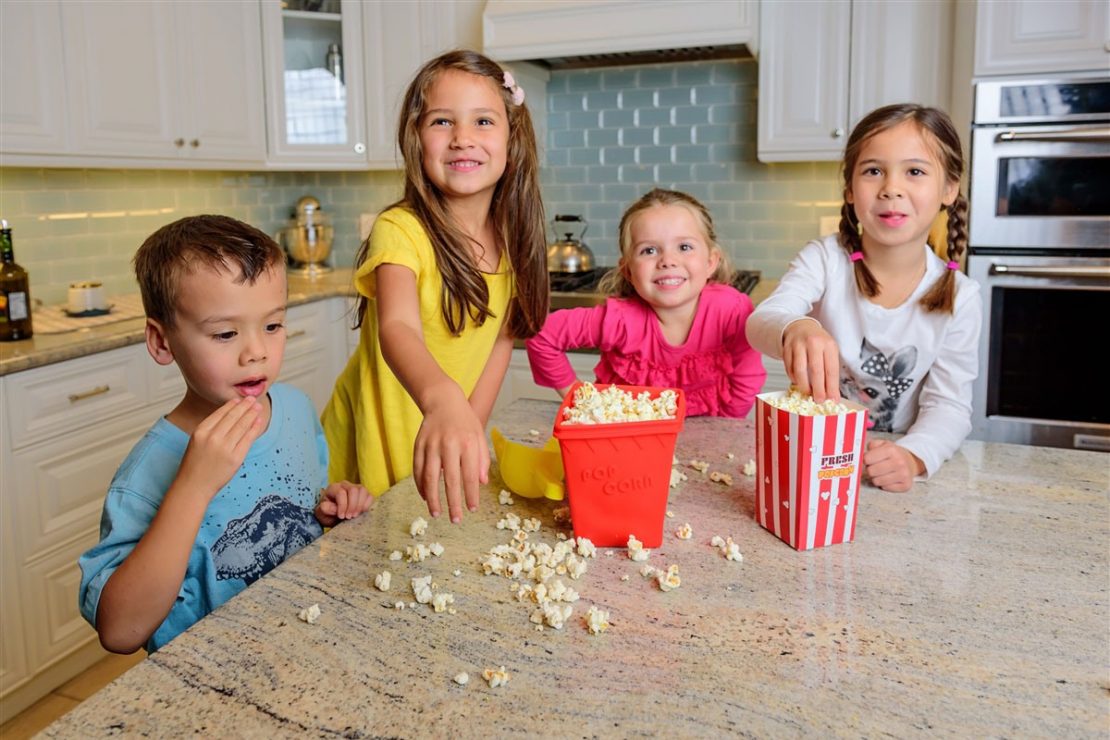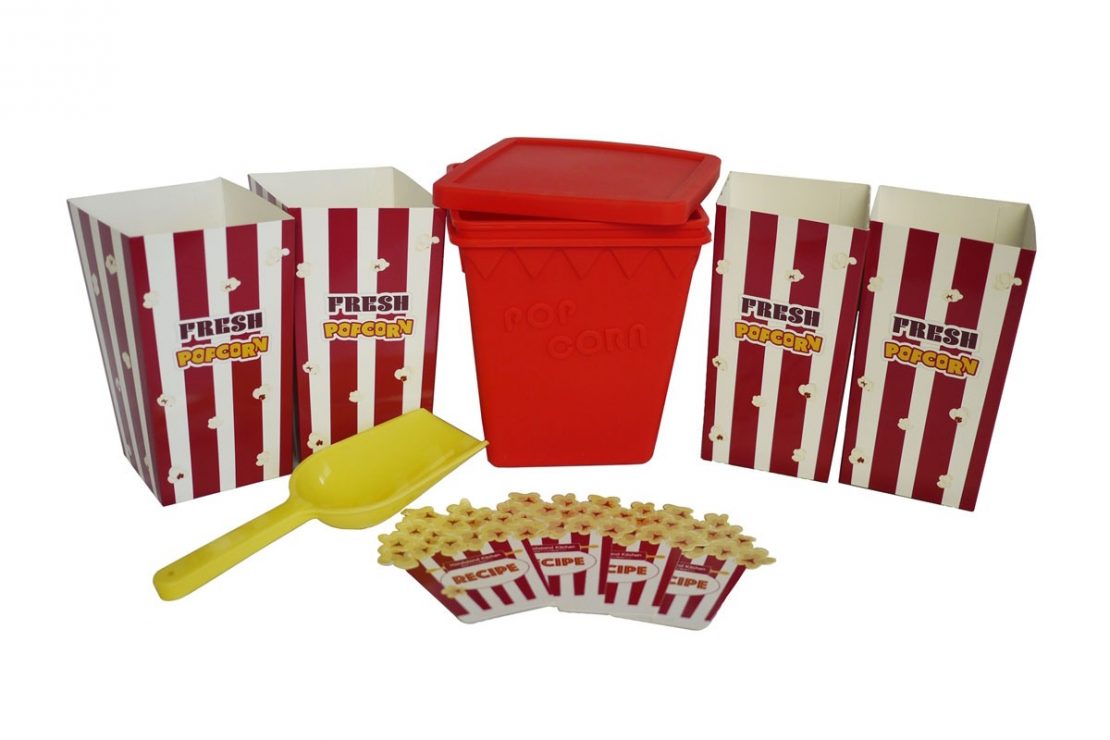 Sleepovers and movie nights are even more fun when homemade popcorn is on the menu. Use the silicone popper in the microwave to make a healthier version of at-home popcorn. Featured Recipes: Movie Magic Popcorn, Old-Fashioned Kettle Corn, Cheesy Popcorn and Party Popcorn Bowls.
Includes: Silicone Popcorn Popper with lid, popcorn scoop, and four cardboard popcorn boxes
---
Rainbow Unicorn Baking Set
Ages 6 and up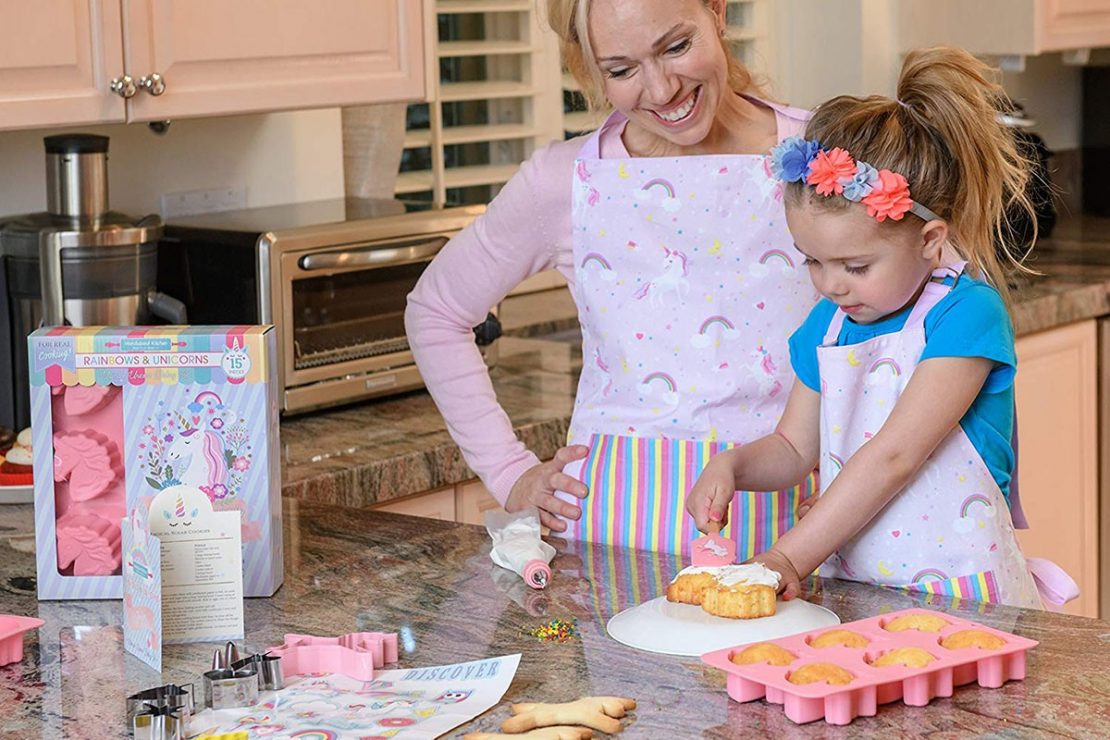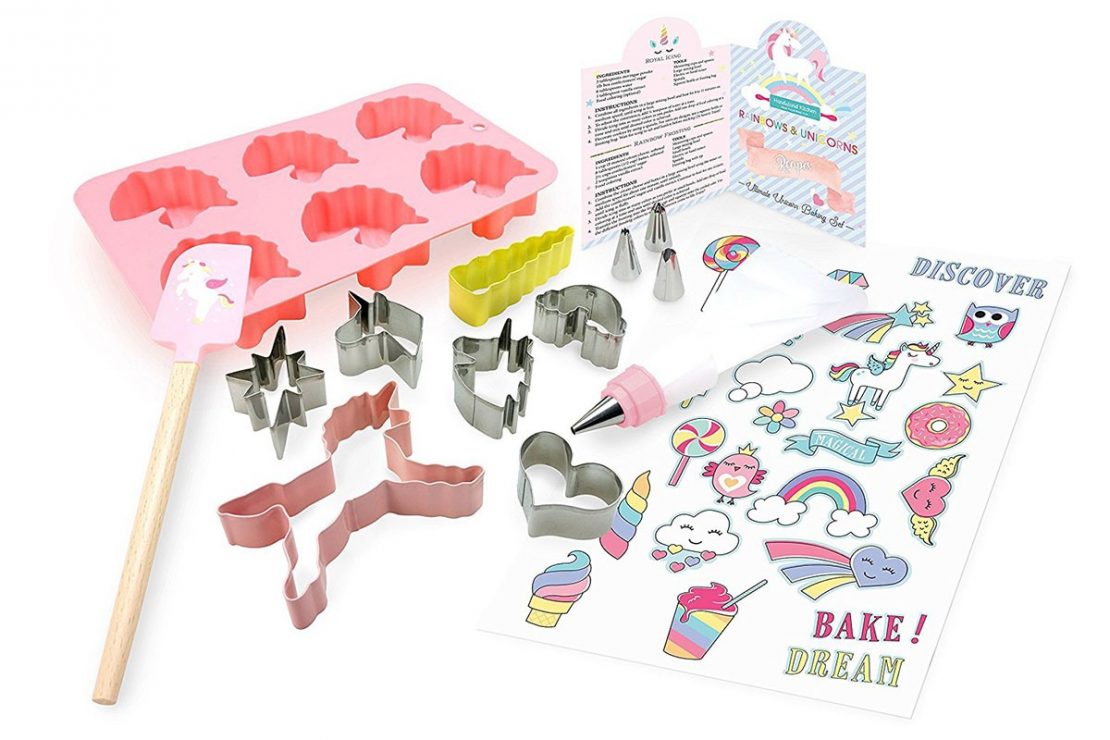 It's always time for a Unicorn baking party! Enjoy baking cupcakes and cookies with this 15-piece set. Featured Recipes: Magical Sugar Cookies, Royal Icing, Fluffy Cloud Cake and Rainbow Frosting.
Includes: 2 Large Unicorn-shaped Cookie Cutters, 5 Mini Stainless Steel Cookie Cutters, Unicorn-shaped Silicone Cupcake Tray, Spatula, Frosting bag with 3 tips, Recipe Leaflet, and Sticker Sheet.

---
Intro to Baking Set
Ages 6 and up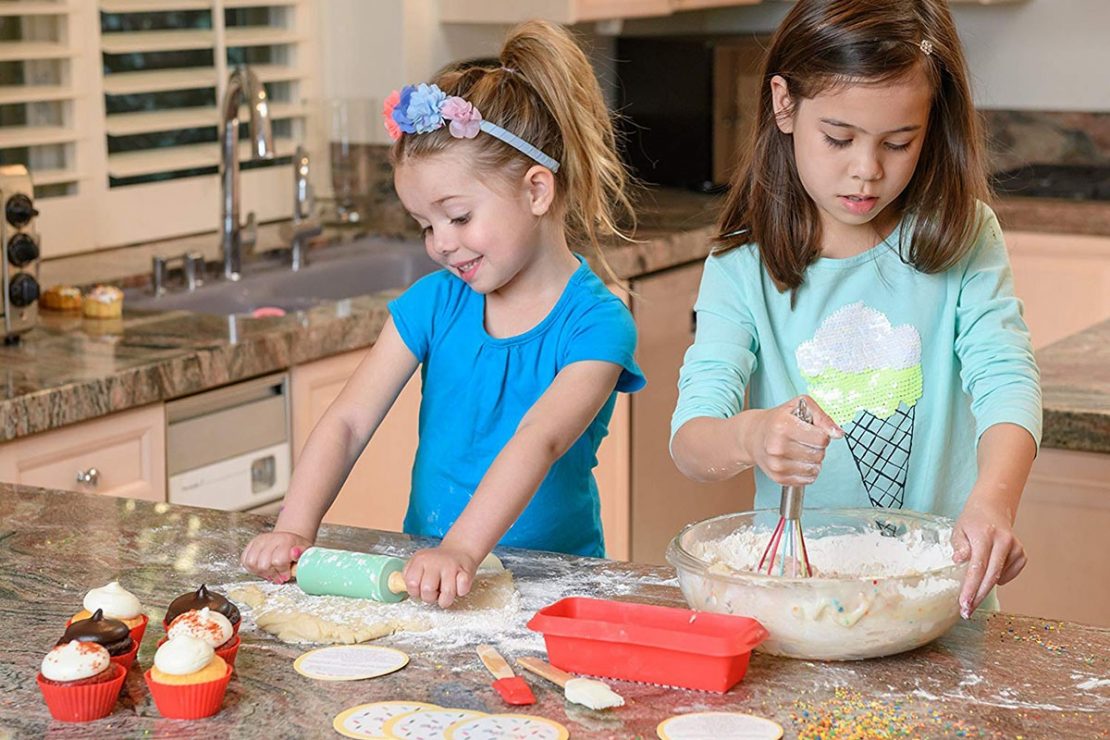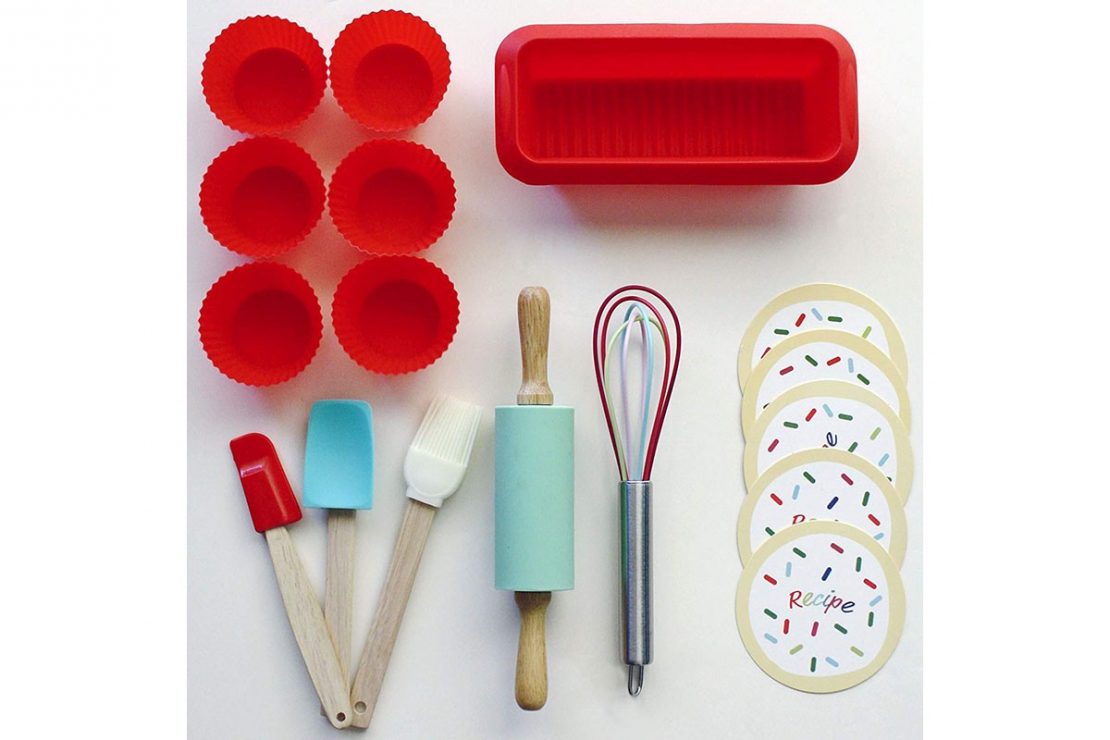 Become a pro baker at home with this hands on cooking set. Learn how to make cookies, cupcakes and more with this 17-piece set.
Includes: Loaf Pan, Whisk, Rolling Pin, Spatula, Pastry Brush, Mixing Spoon, 6 Silicone Cupcake Liners and 5 Recipe Cards.