Harry Potter Games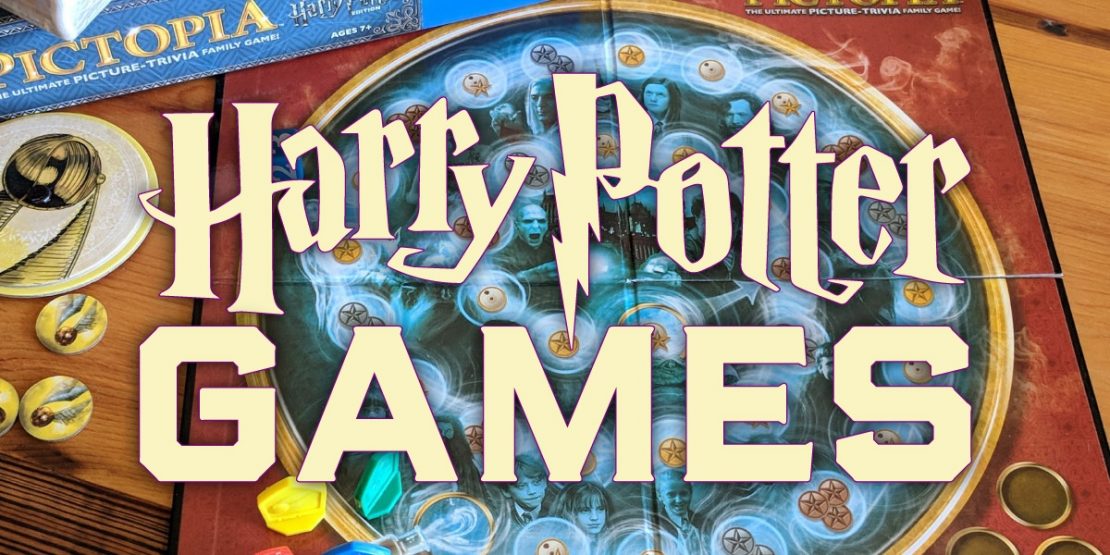 World of Harry Potter Trivia and Adventure Games
Can't get enough of Harry Potter or Fantastic Beasts? Invite that magical world to your next game night!
Trivia Games
We know some of you out there are *true* Harry Potter world aficionados. You know every itty bitty little detail about the books and movies. You, my friend, are ready for these trivia games.
---
Harry Potter Pictopia
2 - 6 players, ages 7 and up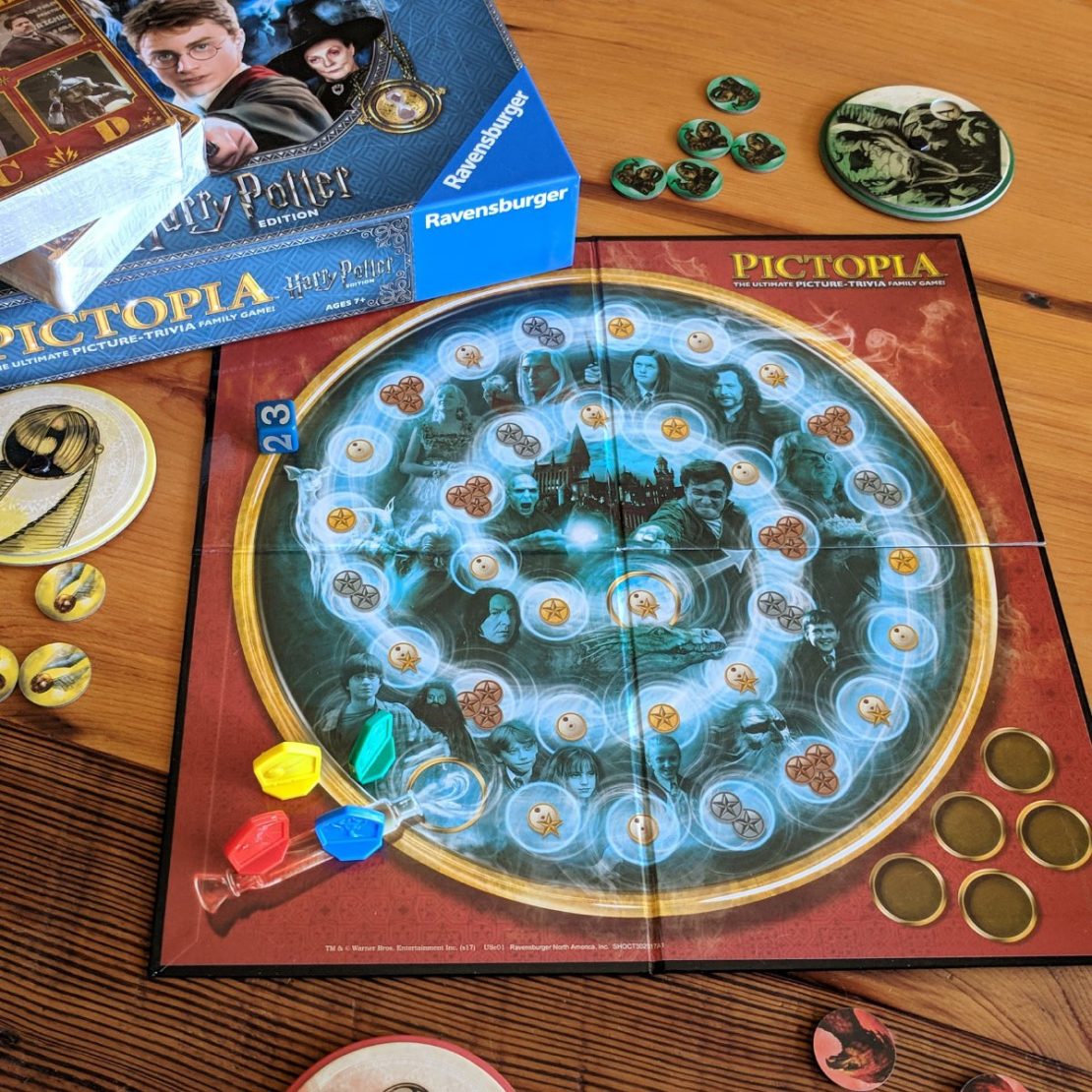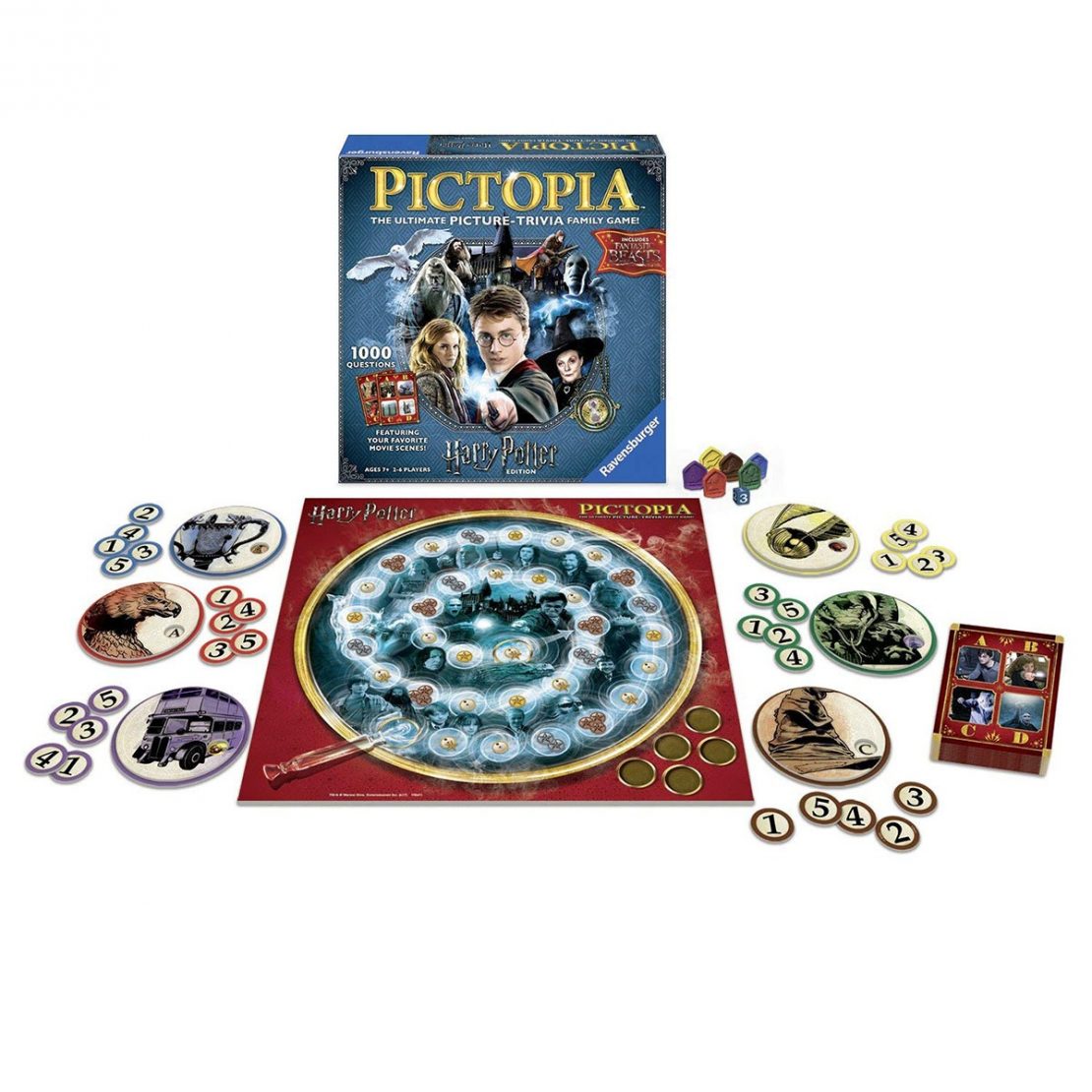 Showcase your knowledge of the Harry Potter movies! In this game you'll encounter 1,000 picture trivia questions featuring the characters, places, magical creatures, and enchanted objects from the epic HARRY POTTER™ and Fantastic Beasts and Where to Find Them films.
It's a game of teamwork – with a competitive twist! Sometimes you'll work together and other times answer alone, but you'll wager your points every time. How much you wager will depend on how well you know the pictures on the card… before you hear the question. Along the way are guess-my-answer questions that reveal how much you know about the other players. It's a box full of family fun!
---
World of Harry Potter Ultimate Edition Trivial Pursuit
For 2 - 6 players (or teams), ages 8 and up.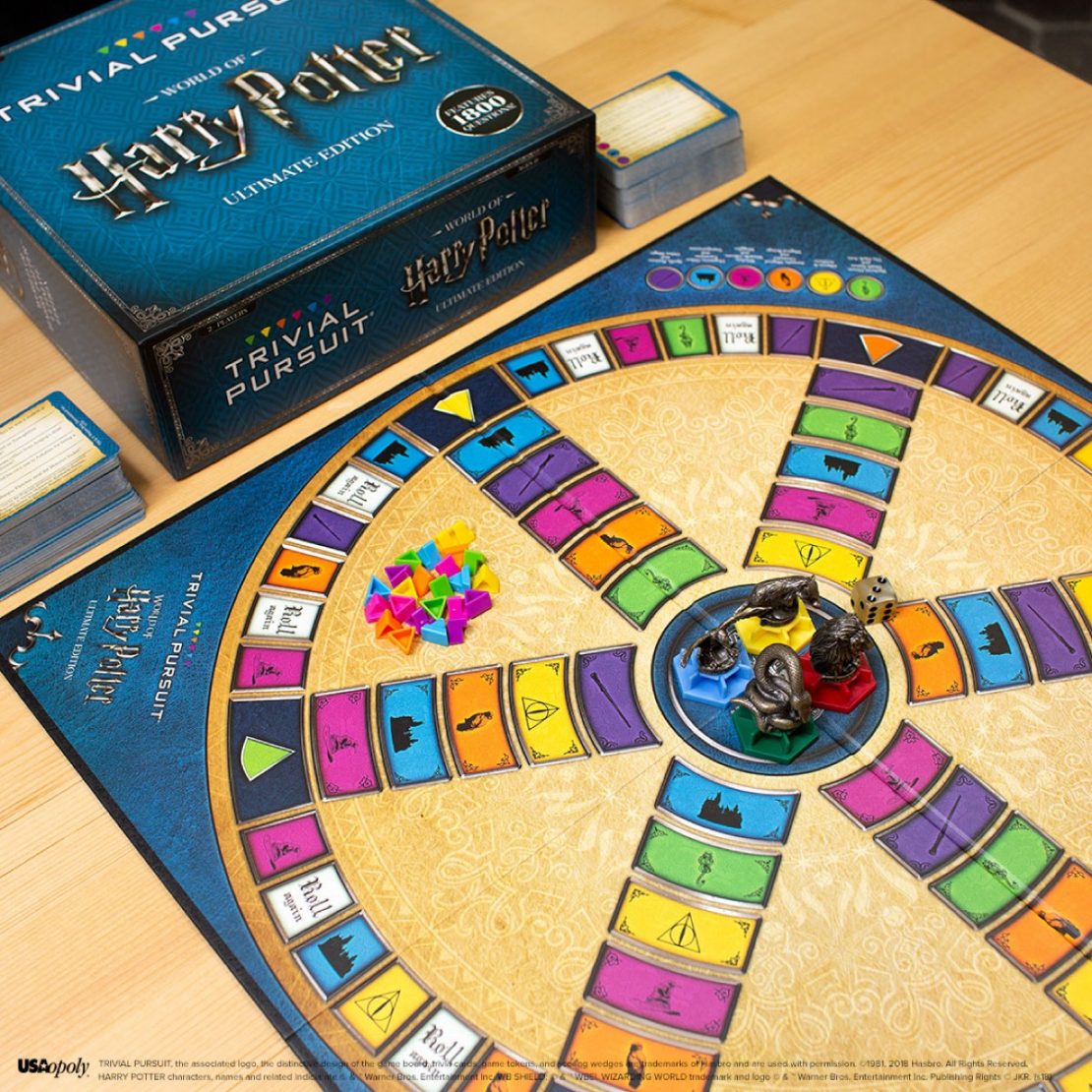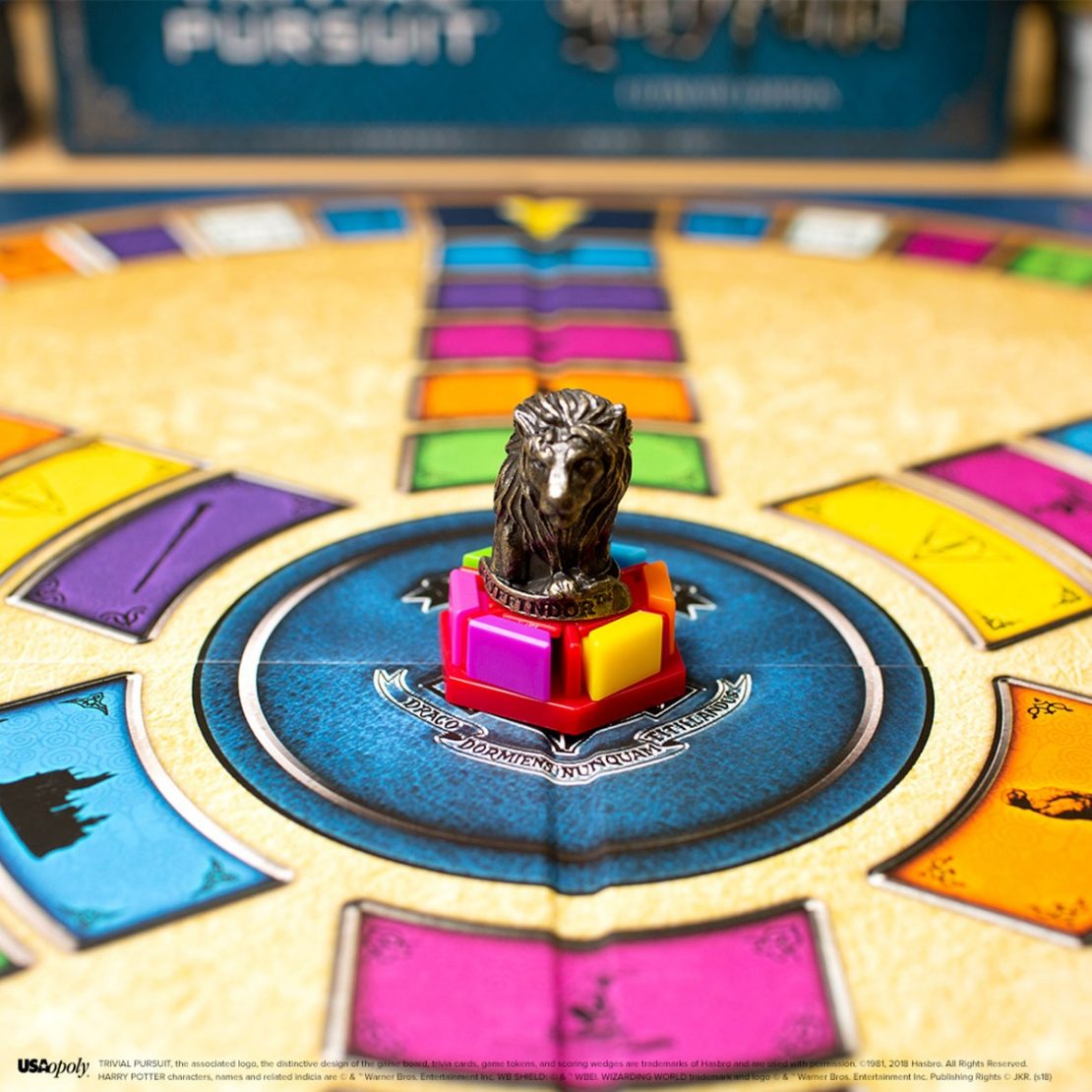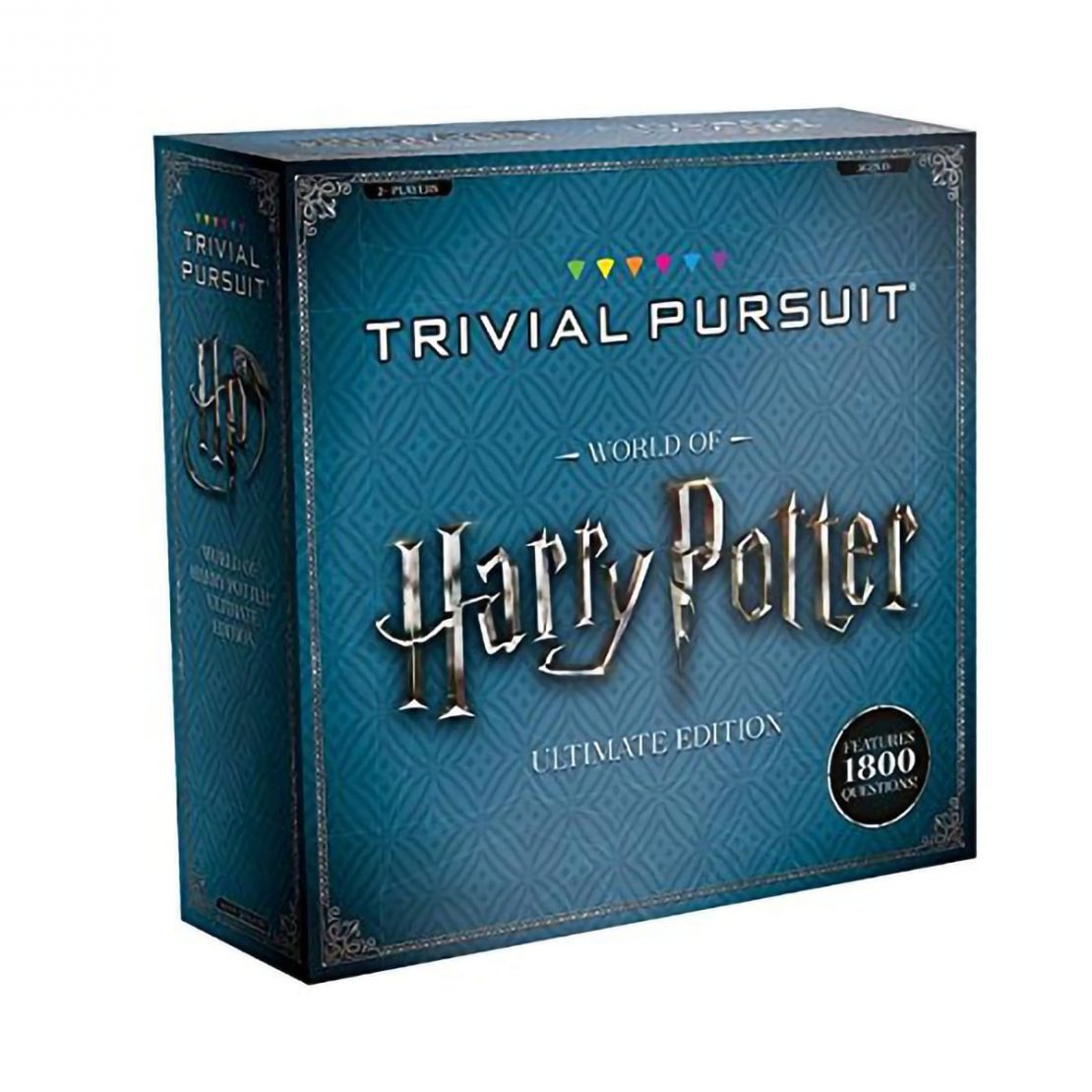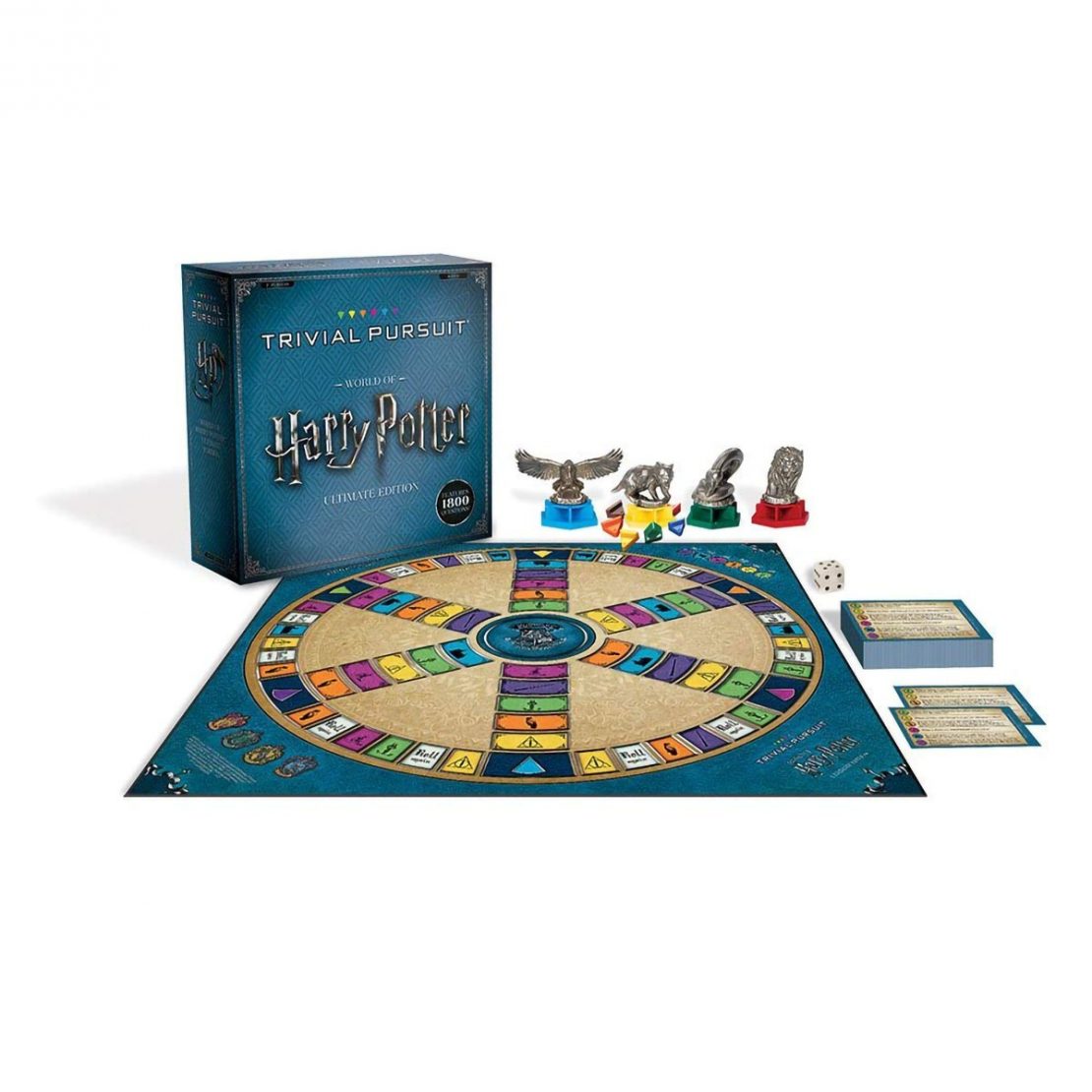 It's the same format as the Trivial Pursuit game you've played before… only this one has one focus… The world of Harry Potter! 1800 questions will test if you are the ultimate fan that you think you are!
Answer questions in the following categories:
Slytherin House, Death Eaters and The Dark Arts
Objects & Artifacts
Animals, Magical Creatures and Magical Beings
Witches, Wizards, Ghosts and Muggles
Hogwarts, Other Locations and Transportation
Spells, Potions and Other Magic.
Collect your wedges and win!
Watch their unboxing video:
Adventure Games
Clue: Harry Potter
3 - 5 players (or teams), ages 9 and up.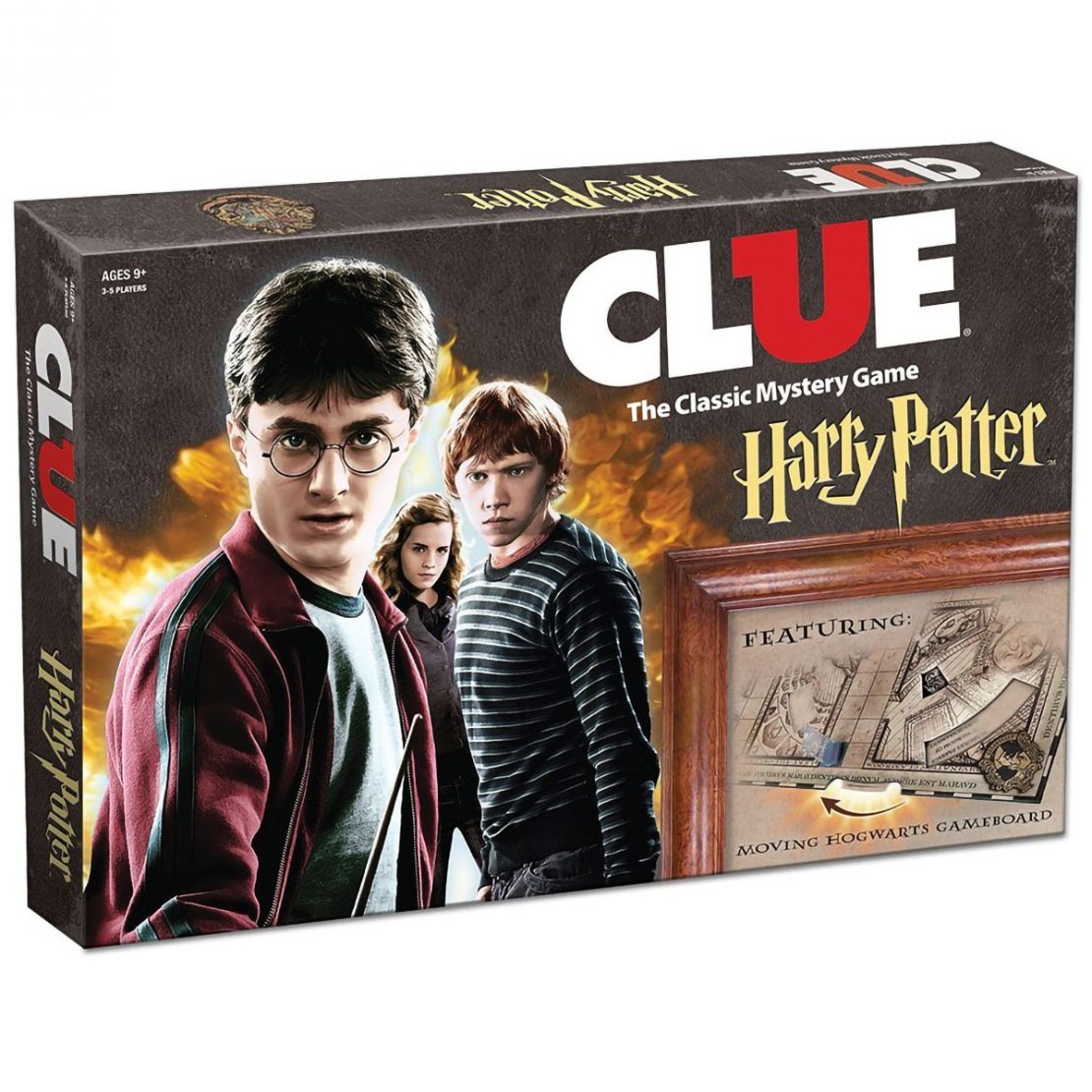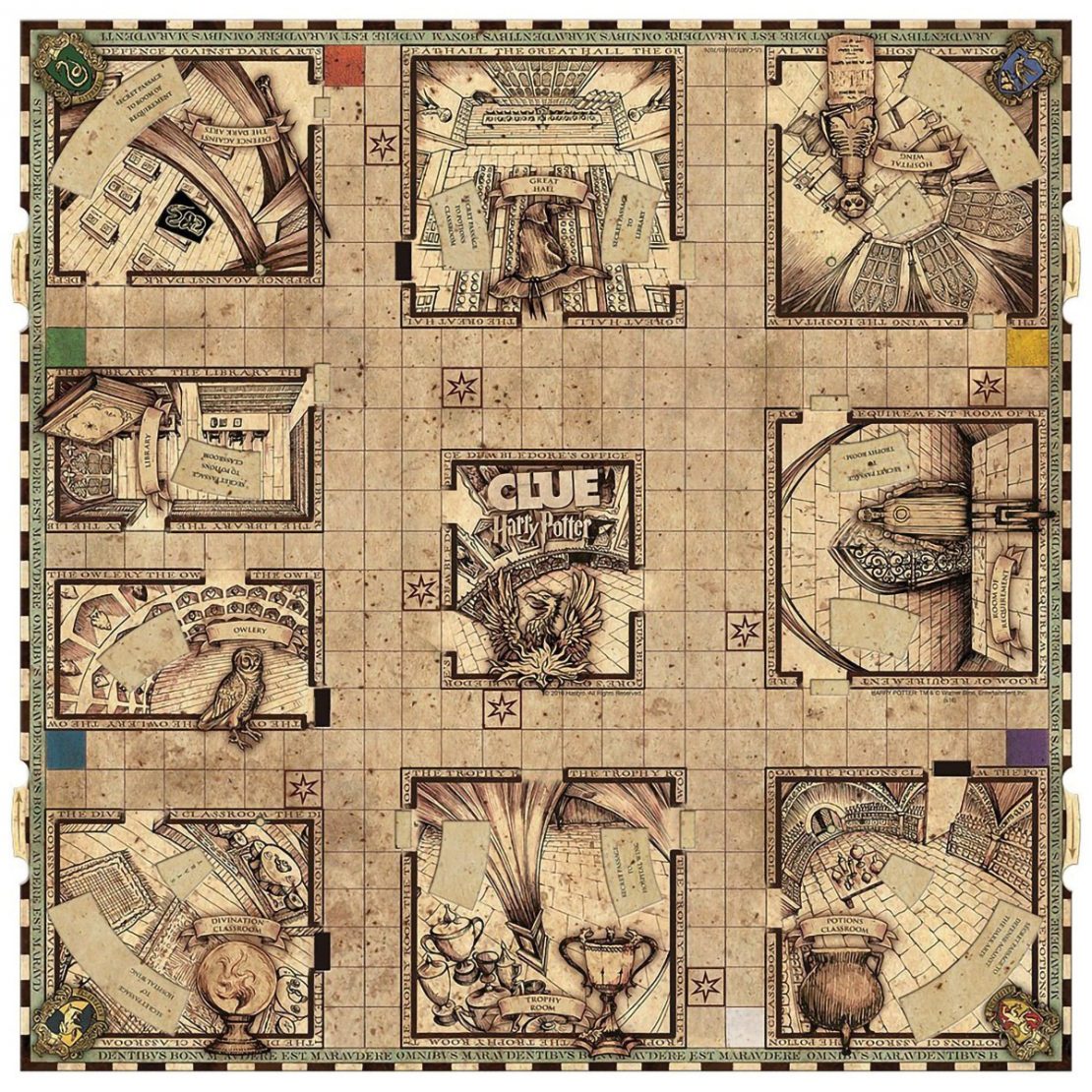 A student has mysteriously vanished from Hogwarts, and Dumbledore needs a detective to crack the case! Now in Clue: Harry Potter, play as Harry, Ron, Hermione, Neville, Luna or Ginny. Your objective: uncover WHO made the student vanish, WHAT spell or item was used, and WHERE the student went missing.
Sounds pretty much like the original Clue game, right? Uhm, no. Because of the game board. There's a hidden wheel that turns to change where doors and secret passages will lead. Just like the moveable stairways at Hogwarts!
Put on your thinking caps and solve the mystery!
---
CODENAMES: Harry Potter
For 2 or more players, ages 11 and up.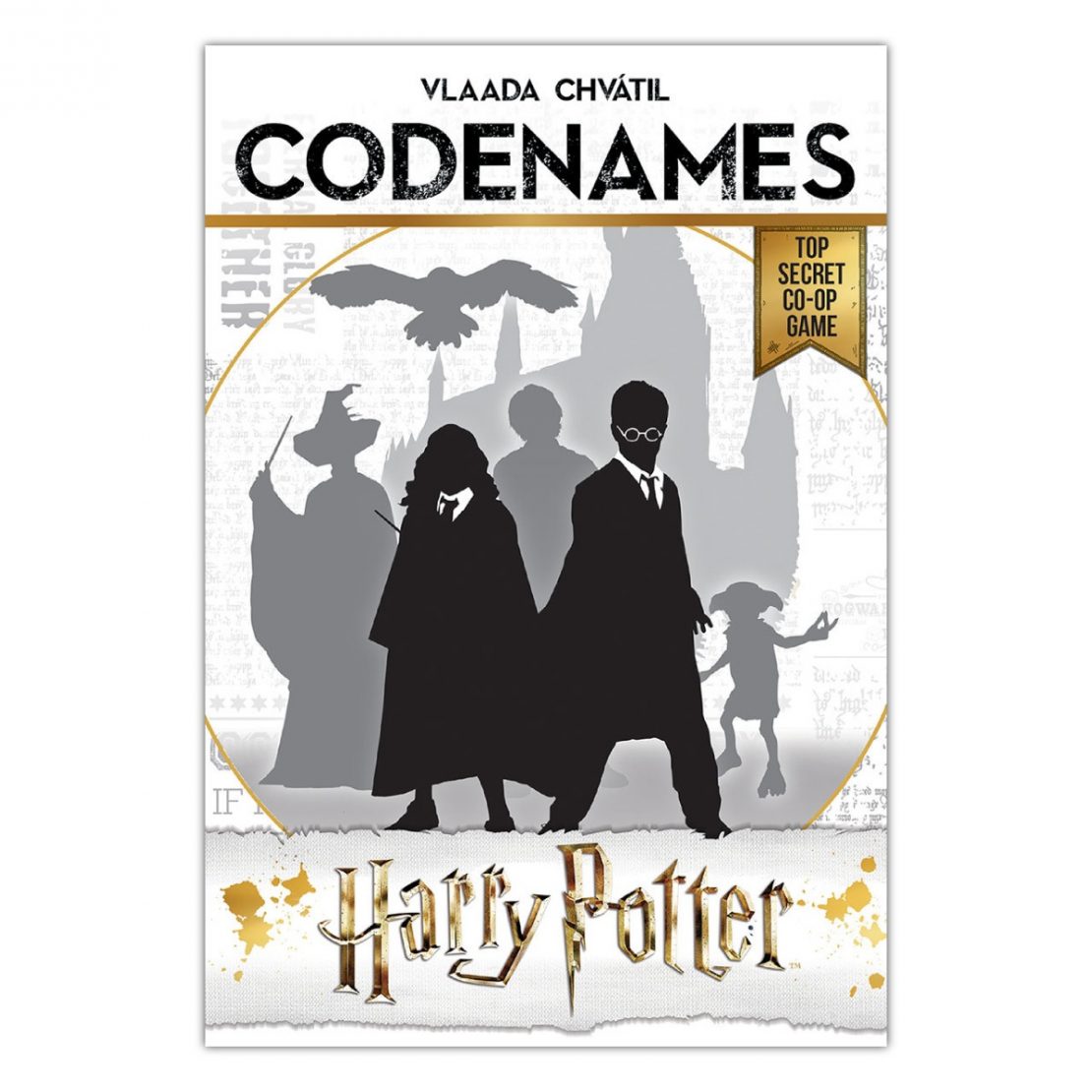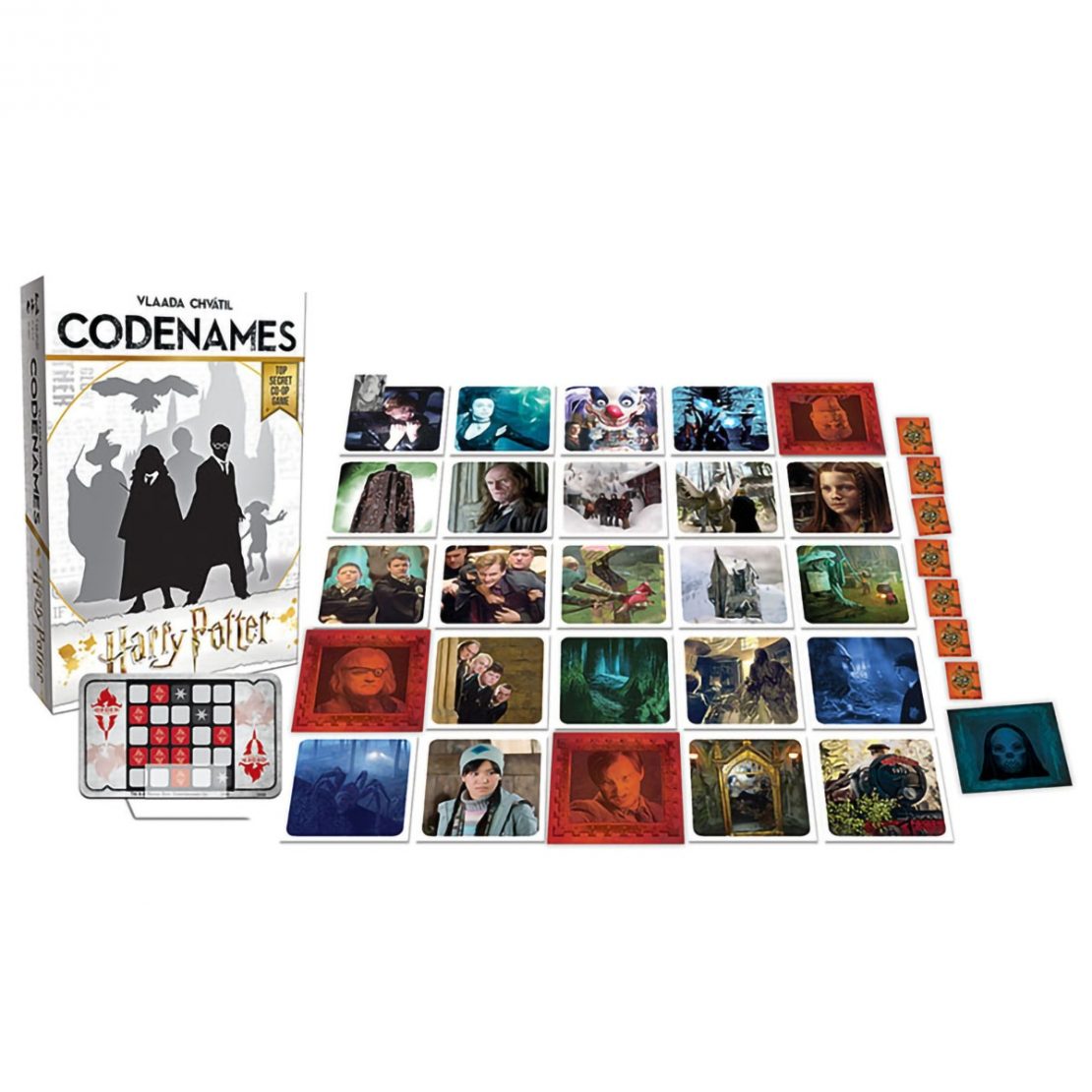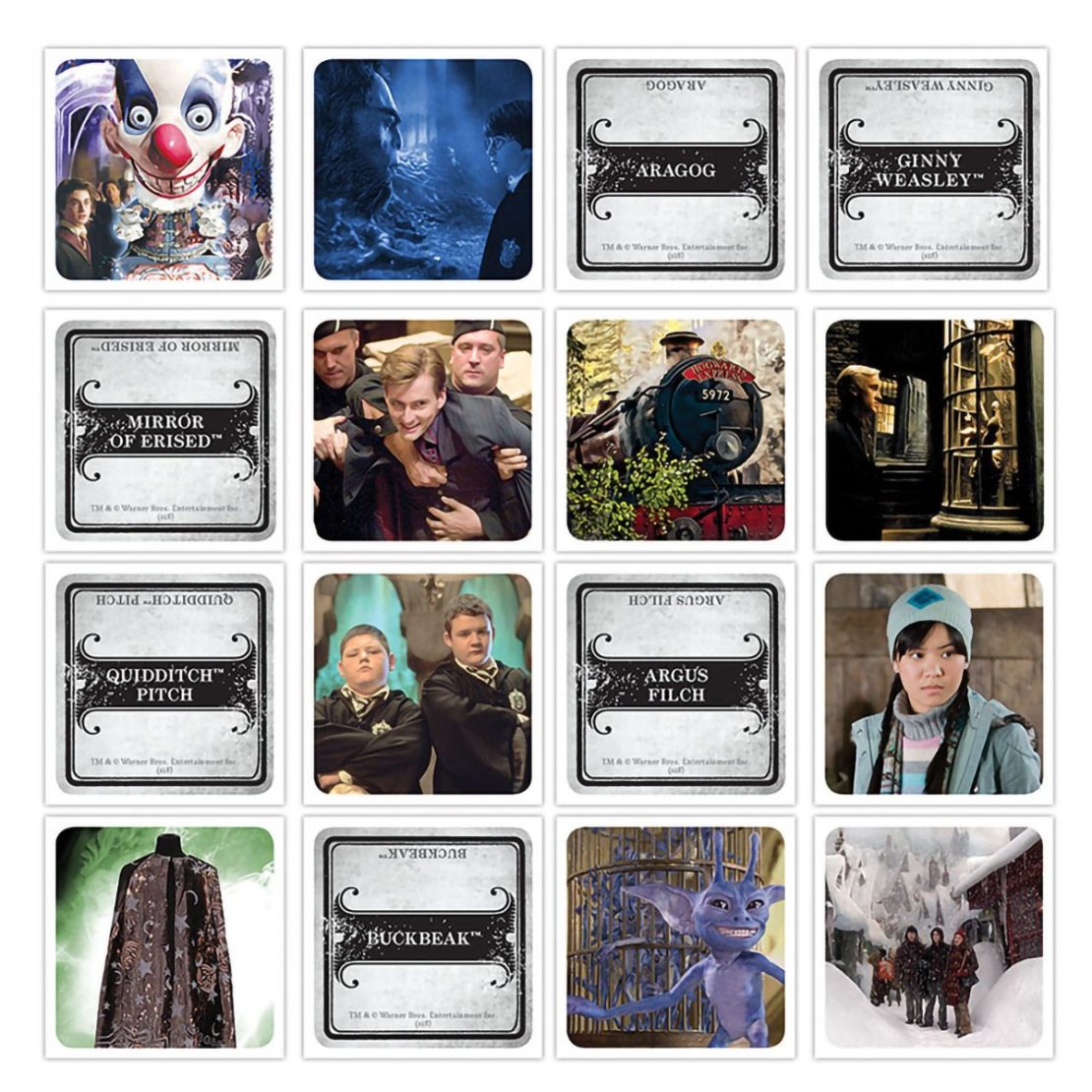 CODENAMES: Harry Potter is a fun, easy-to-learn cooperative word and picture deduction game for Harry Potter fans of all game levels.
Players help their teammates locate secret Agents who are concealed among a grid of Harry Potter references. Use only one-word clues to guide guessers to the right spots, or hidden Death Eaters will cost them the win!
Other versions of Codenames also available!
---
Fantastic Beasts Perilous Pursuit Cooperative Game
For 2 - 4 players, ages 8 and up.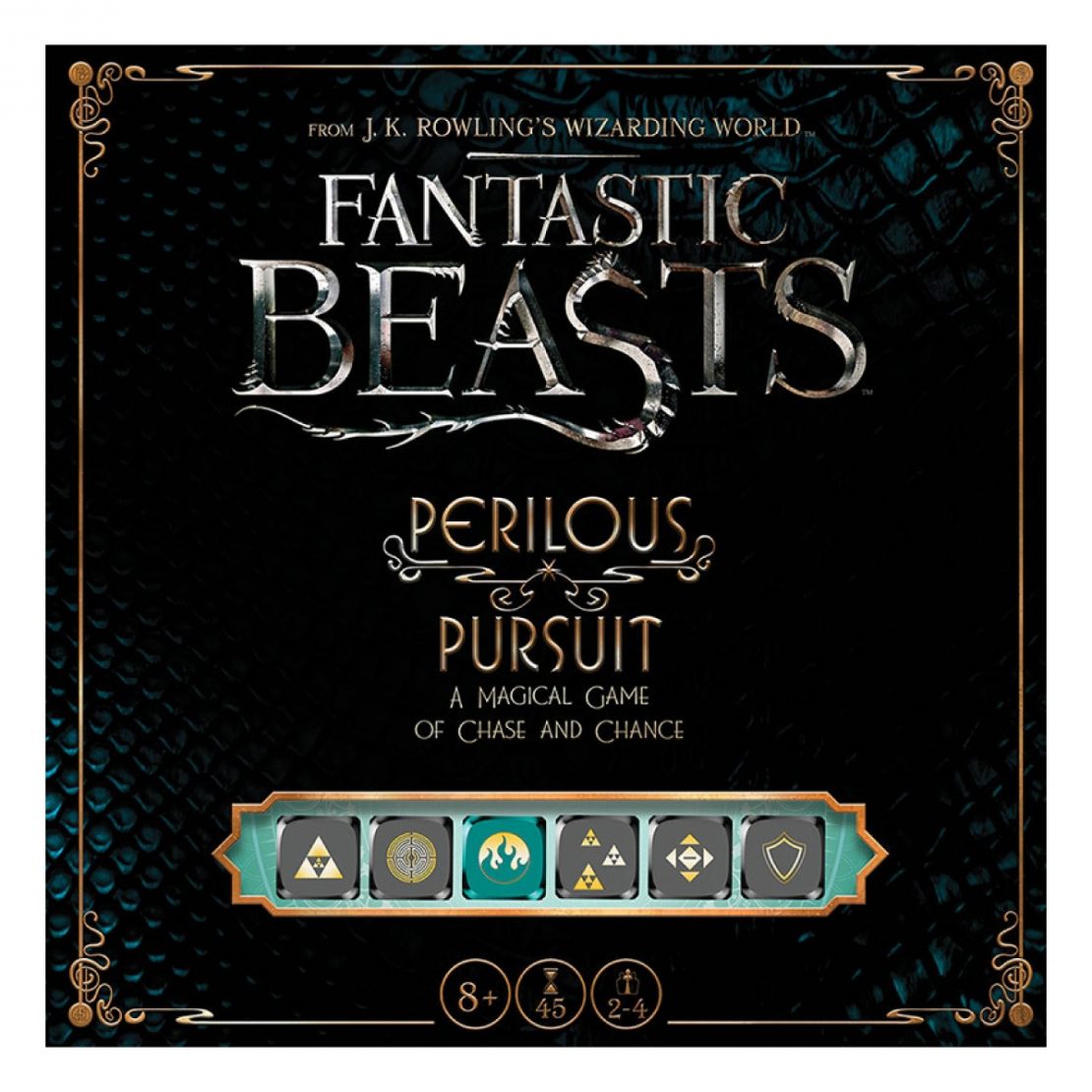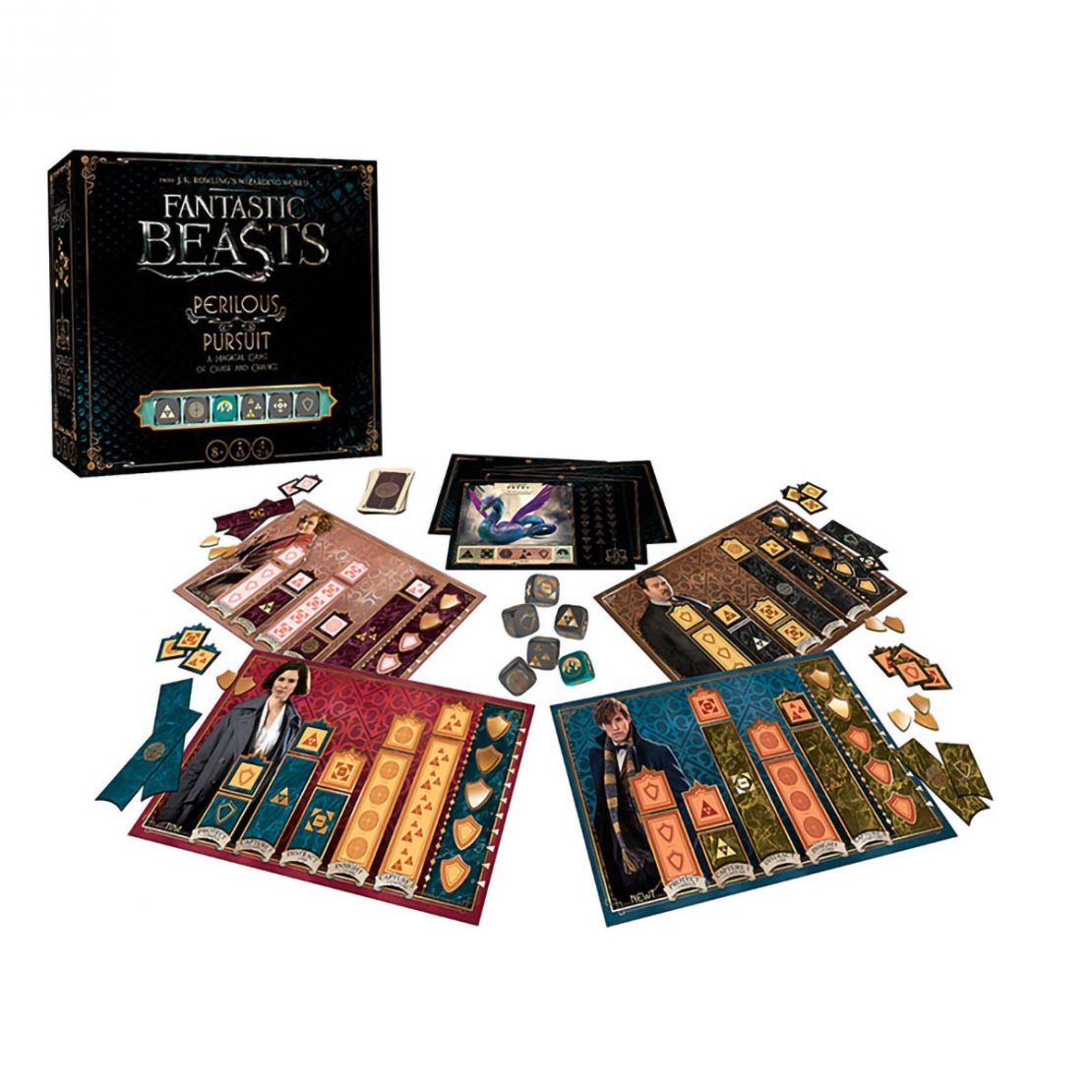 Oh no! Several of Newt Scamander's magical beasts have escaped and are running loose in New York City!
Players take on the role of one of the film characters and embark on an exciting adventure to return all the beasts to Newt's suitcase. You have to complete the task before those beasties are noticed by the non-magical community. You'll have to work together to collect sets of dice, draw cards, and most importantly, get the beasts back into his suitcase before havoc ensues!
Watch their unboxing video:
---
Harry Potter Hogwarts Battle Cooperative Deck-Building Game
For 2 - 4 players, ages 11 and up.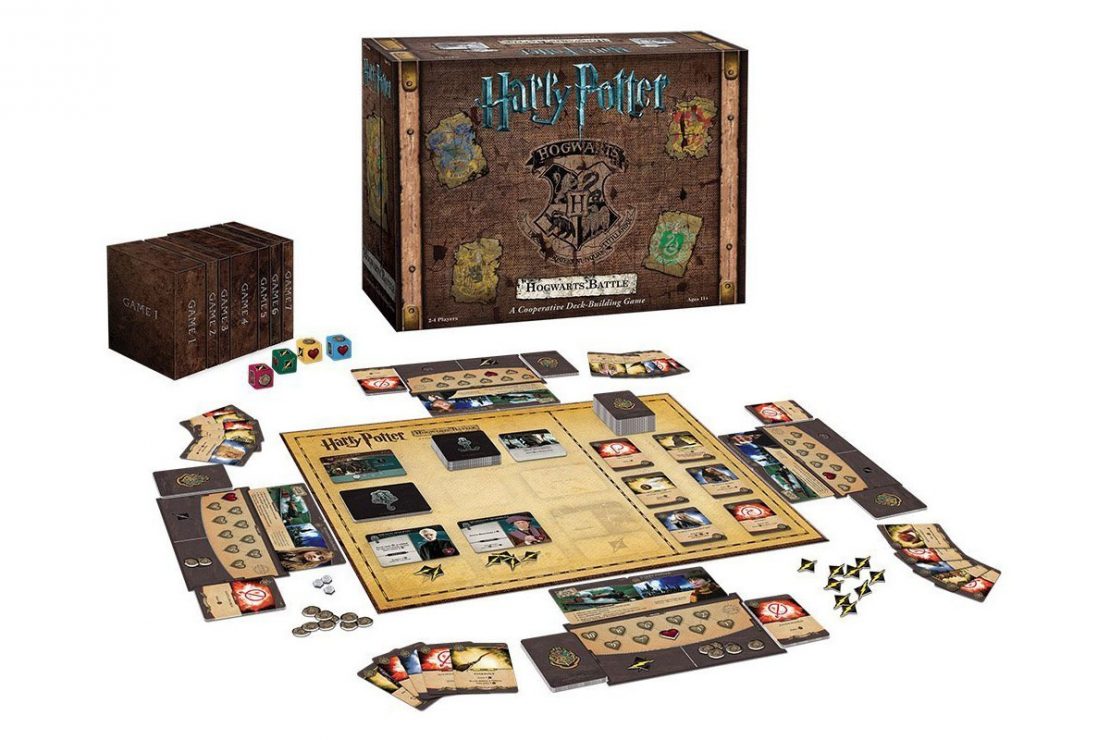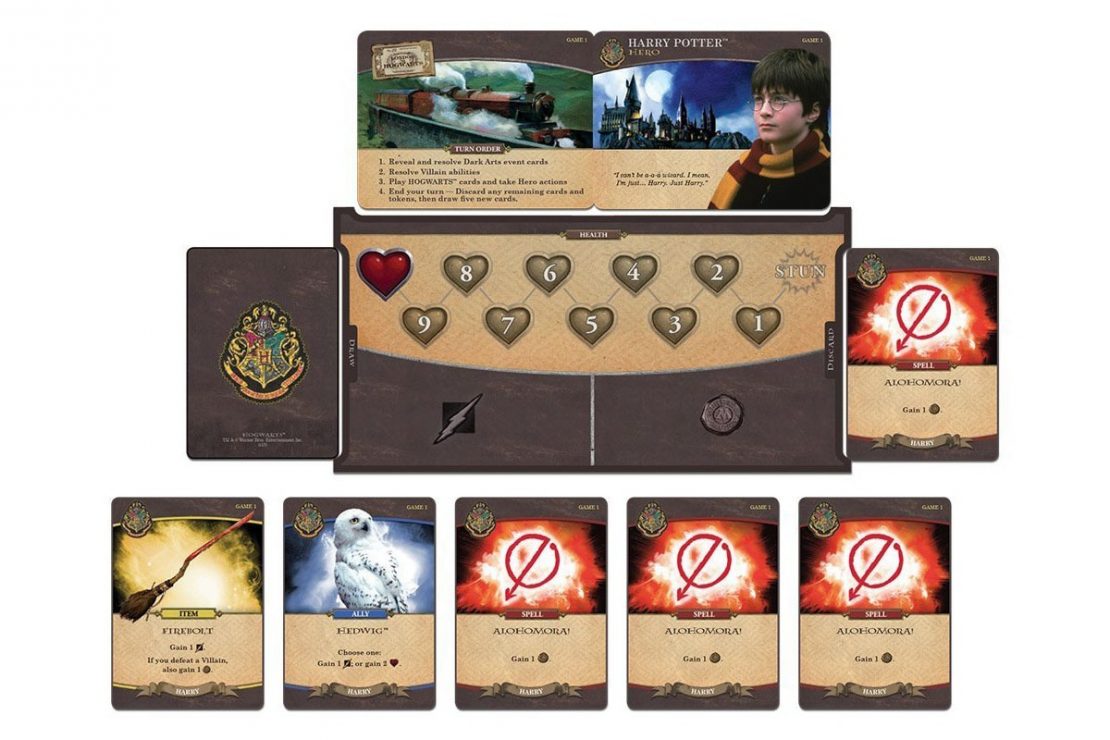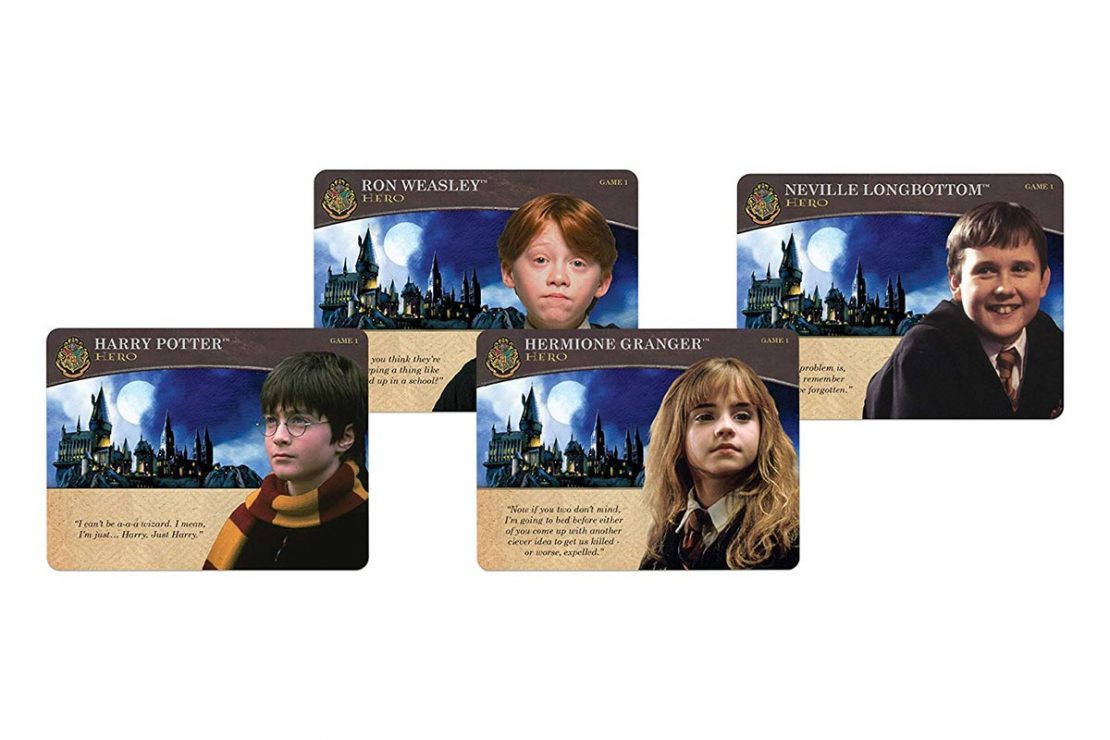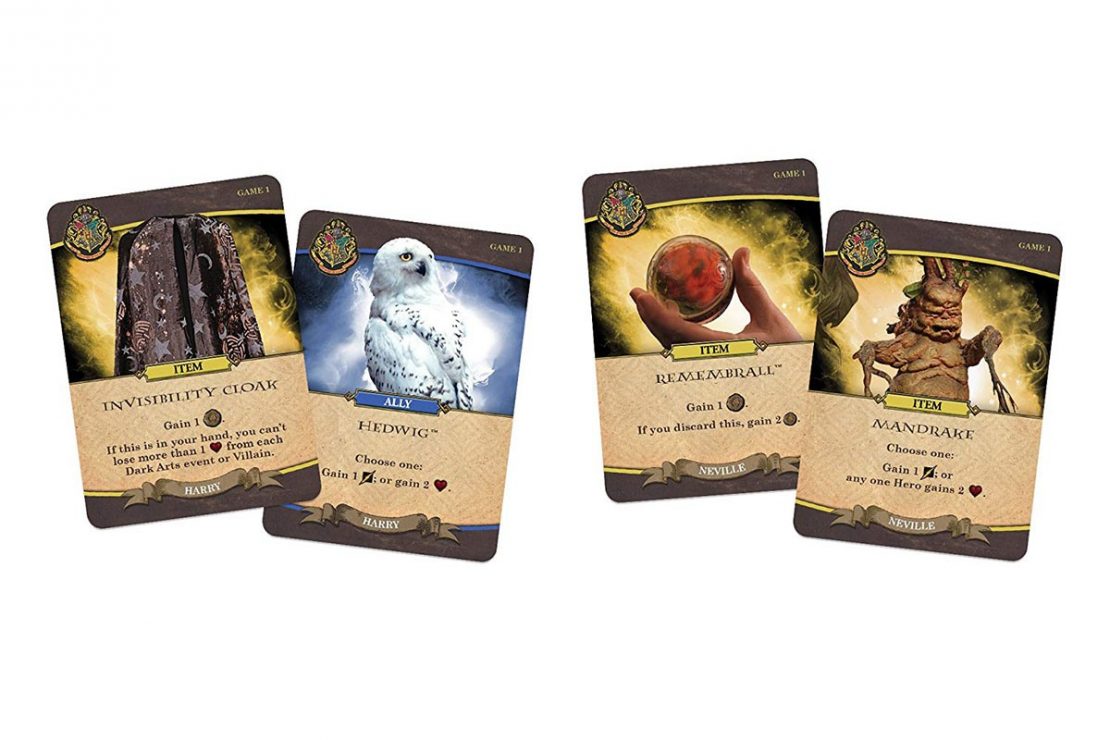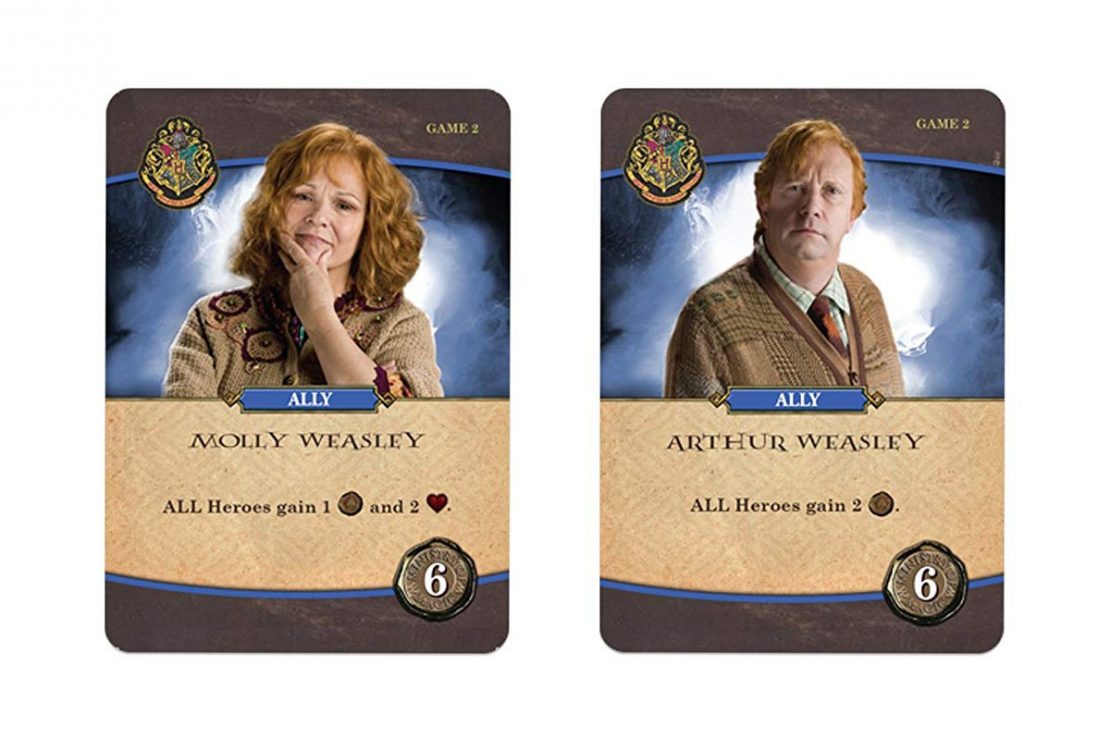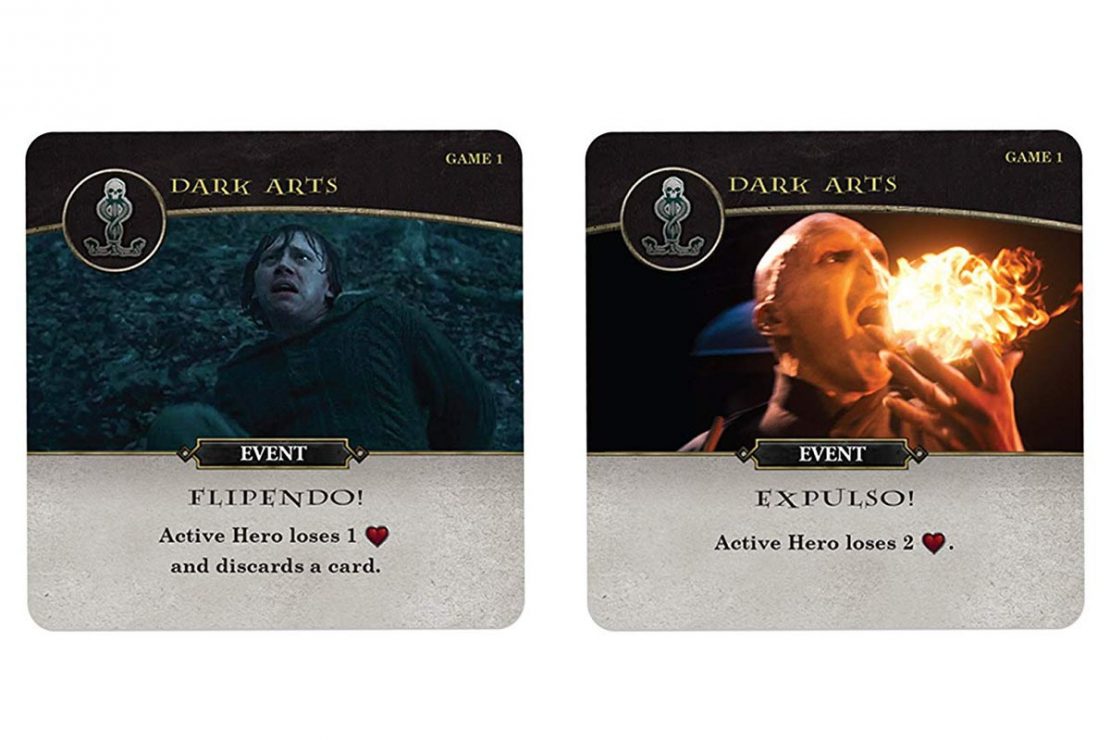 Play as your favorite characters and defend the wizarding world from evil forces. Enhance your abilities as you build your deck with over 140 cards. Seven successive game adventures offer increasing difficulty as you battle Villains and unlock new abilities, secrets and challenges.
Also included are four Hogwarts house dice, game board, over 50 chip pieces, and sorting cards to keep everything organized.
Watch how to play: