Hearts For Hearts Girls Dolls

Can buying a doll make a difference in the world? Yes it can-- And you can help!
Every Heart for Hearts Girl doll is inspired by the stories of real girls struggling to succeed in underserved regions, places like Afghanistan, India, Mexico, and even the United States. Each doll purchased creates a donation-- distributed by their charity partner World Vision -- to programs that support girls around the world.
Hearts for Hearts Girls' mission is to empower all girls to become agents for change: in their lives, their communities, and their cultures. Together, we can change the world, one heart at a time!
Hearts for Hearts dolls are 14" vinyl dolls with luxurious hair and beautifully detailed facial features. They come wearing modern, yet culturally accurate, clothing. They also come with a comb, a bracelet for your child, and a mini-book that tells the story of the doll and where she lives.
---
Mosi - Native American - USA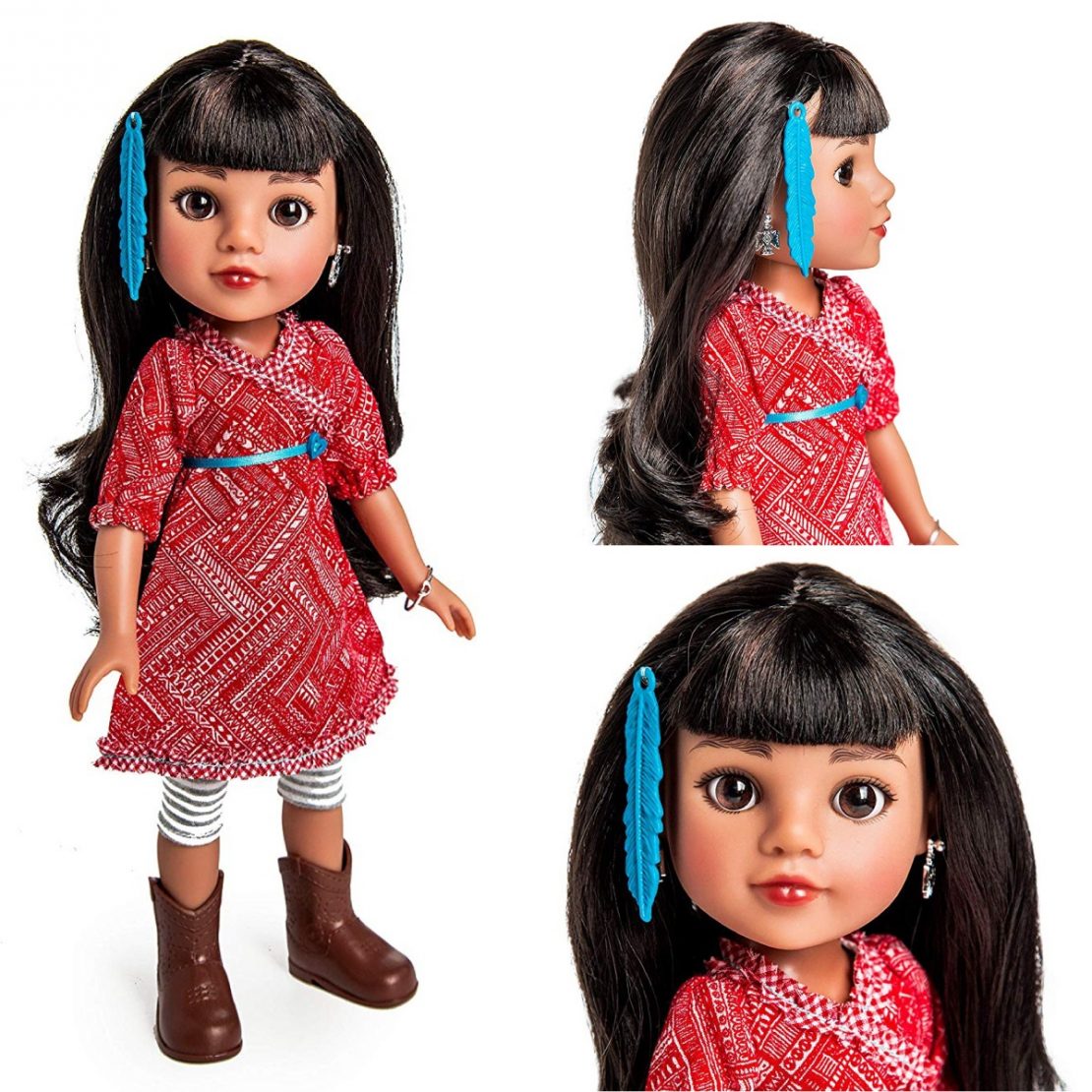 The girl who walks two paths! She is determined to keep the stories and traditions of her culture alive while being a girl living in a modern world. Her eyes are a deep brown and her hair is a flowing fall of wavy black. Mosi is dressed in a red and white patterned dress with ruffled cotton detail, a blue feather in her hair and brown cowboy boots.
---
Shola - Afghanistan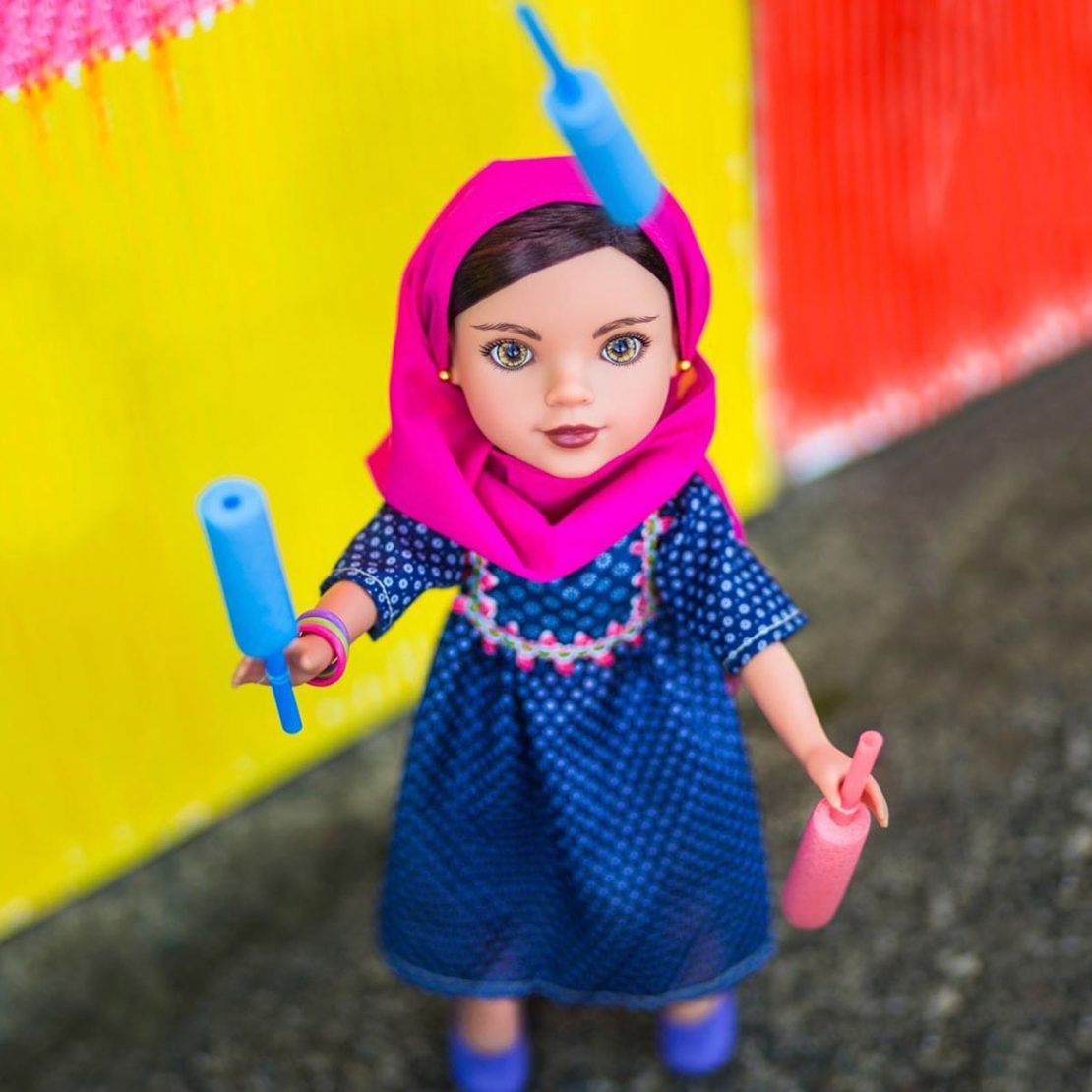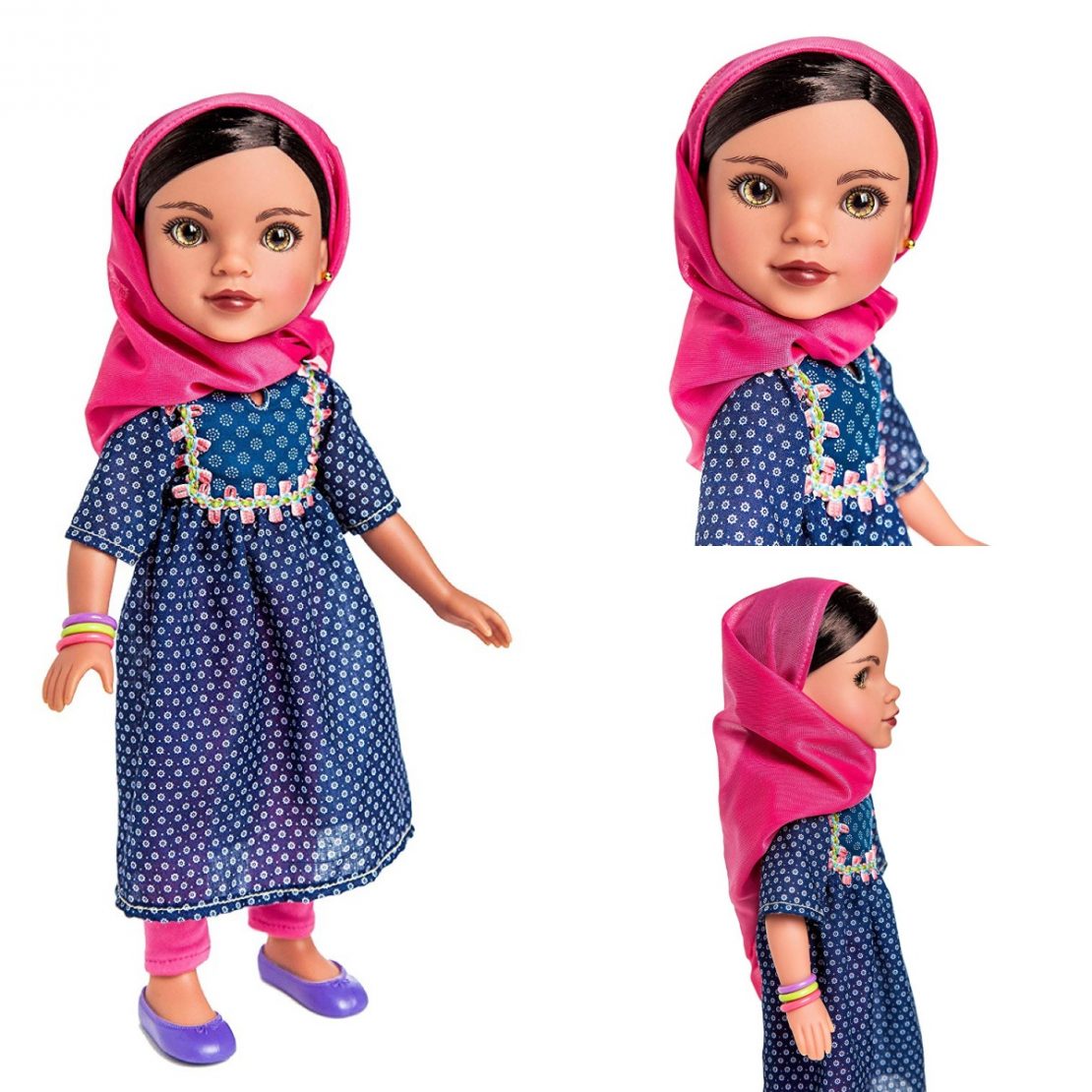 The girl who travels the path of hope! She brings joy and smiles to children through juggling and circus tricks. Her eyes are a bright hazel and her hair is a flowing fall of sleek brunette. Shola is dressed in a blue floral tunic, matching pink leggings and hijab, purple slip-on shoes and multicolored bangles.
---
Lauryce - New Orleans - USA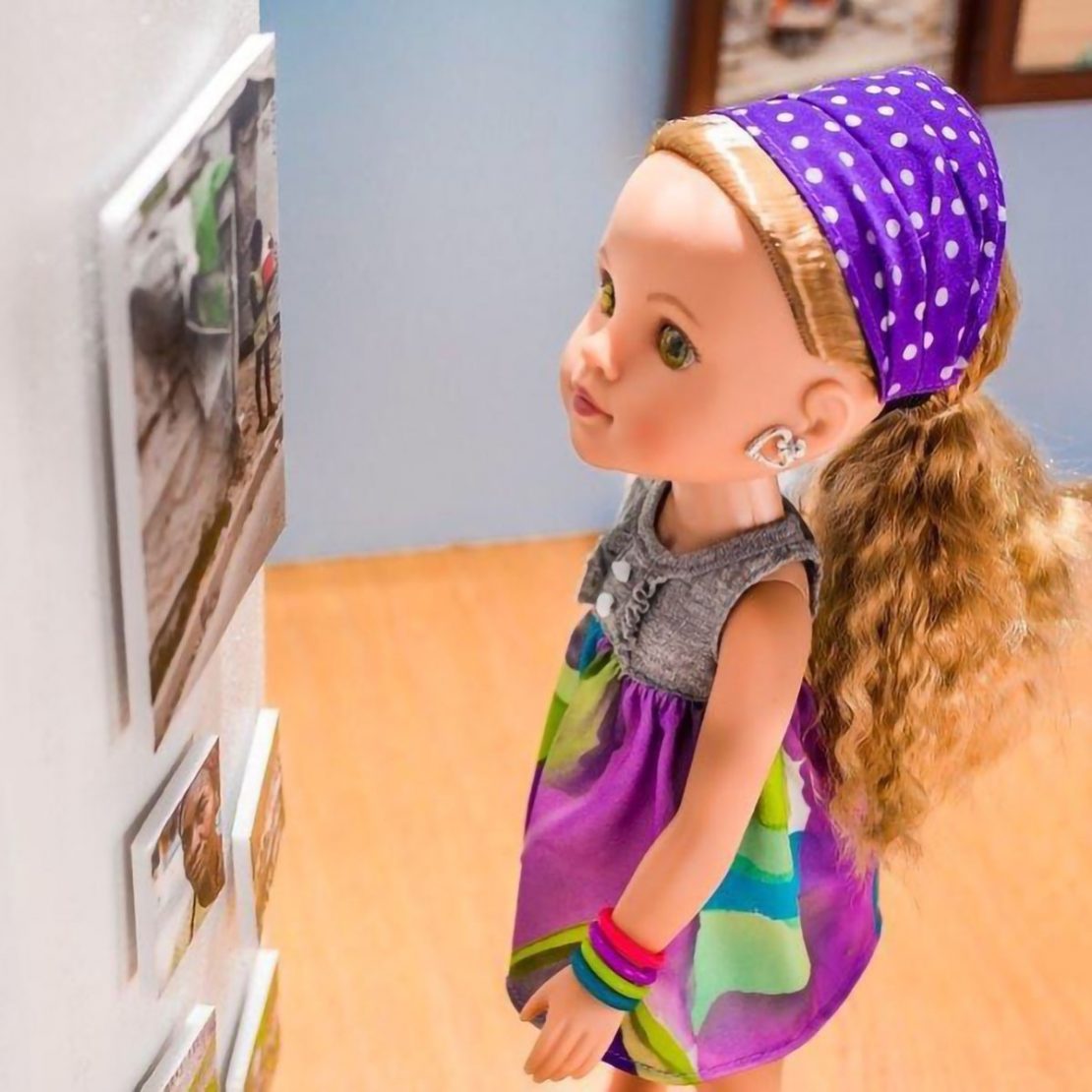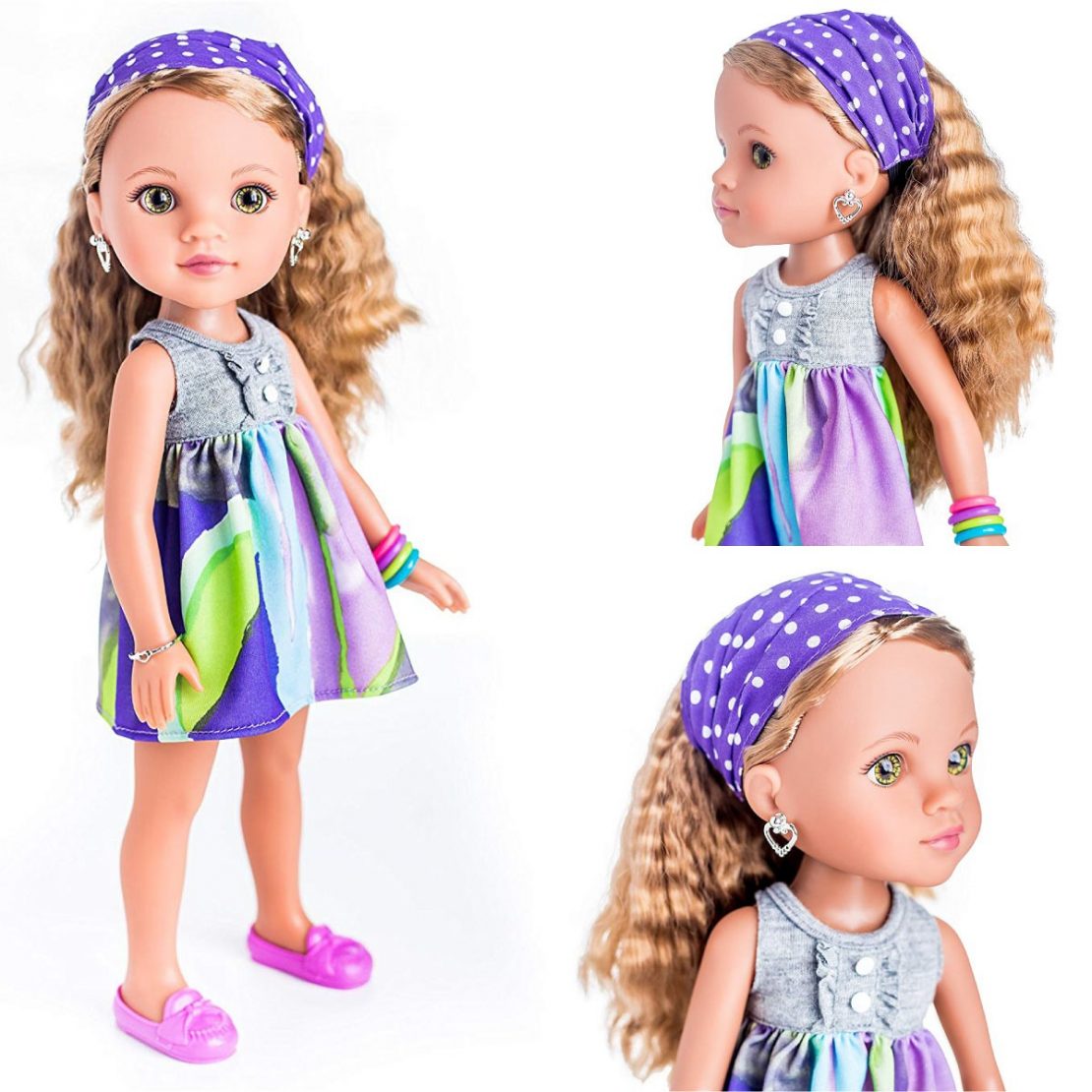 A girl who rises above the storm! She helps her neighbors and animals in need. Her eyes are a bright, piercing hazel and her hair is a flowing fall of wavy blonde. Lauryce is dressed in a pastel patterned summer dress with ruffled cotton detail and small buttons, a purple polka dot headband and pink slip on loafers.
---
Consuelo - Mexico City - Mexico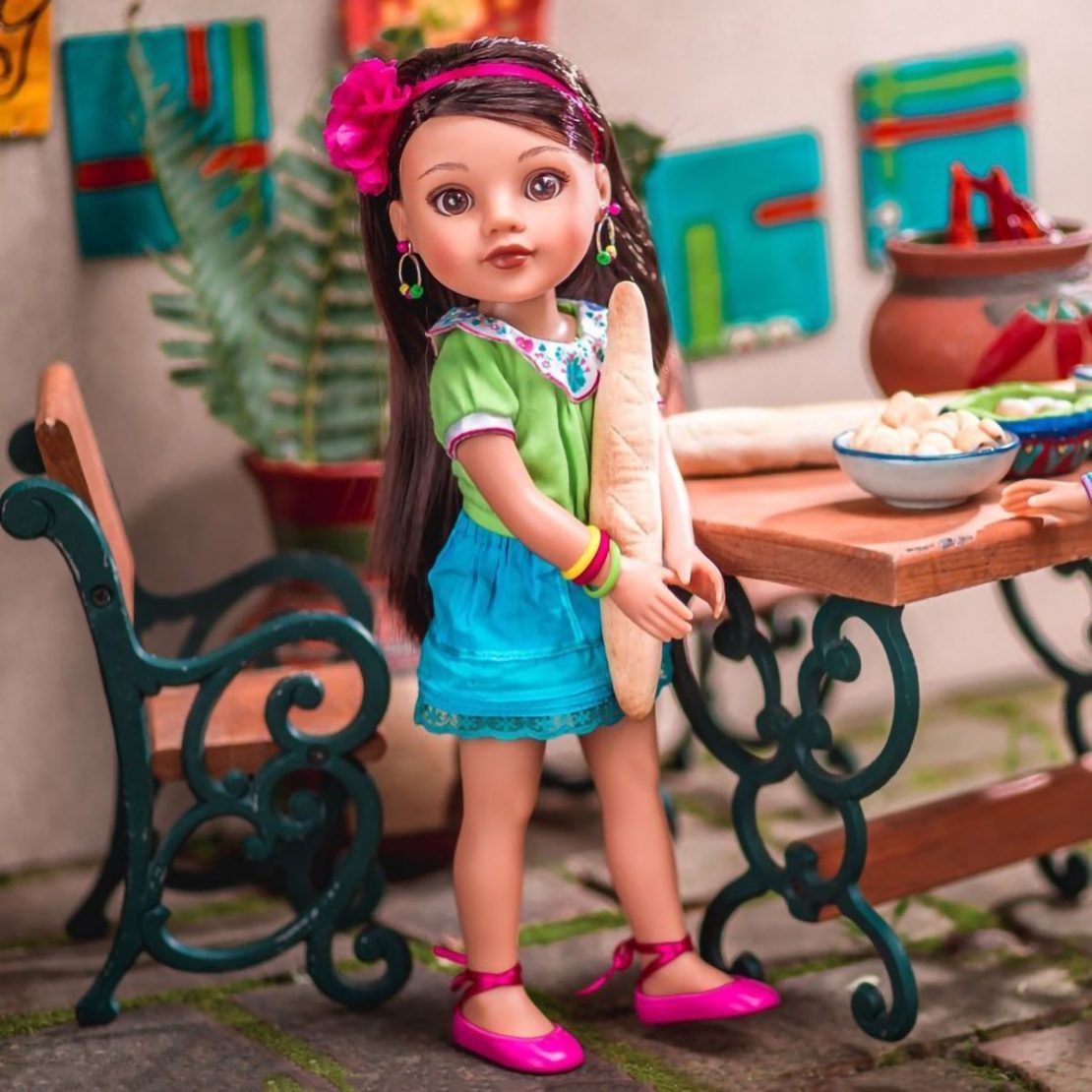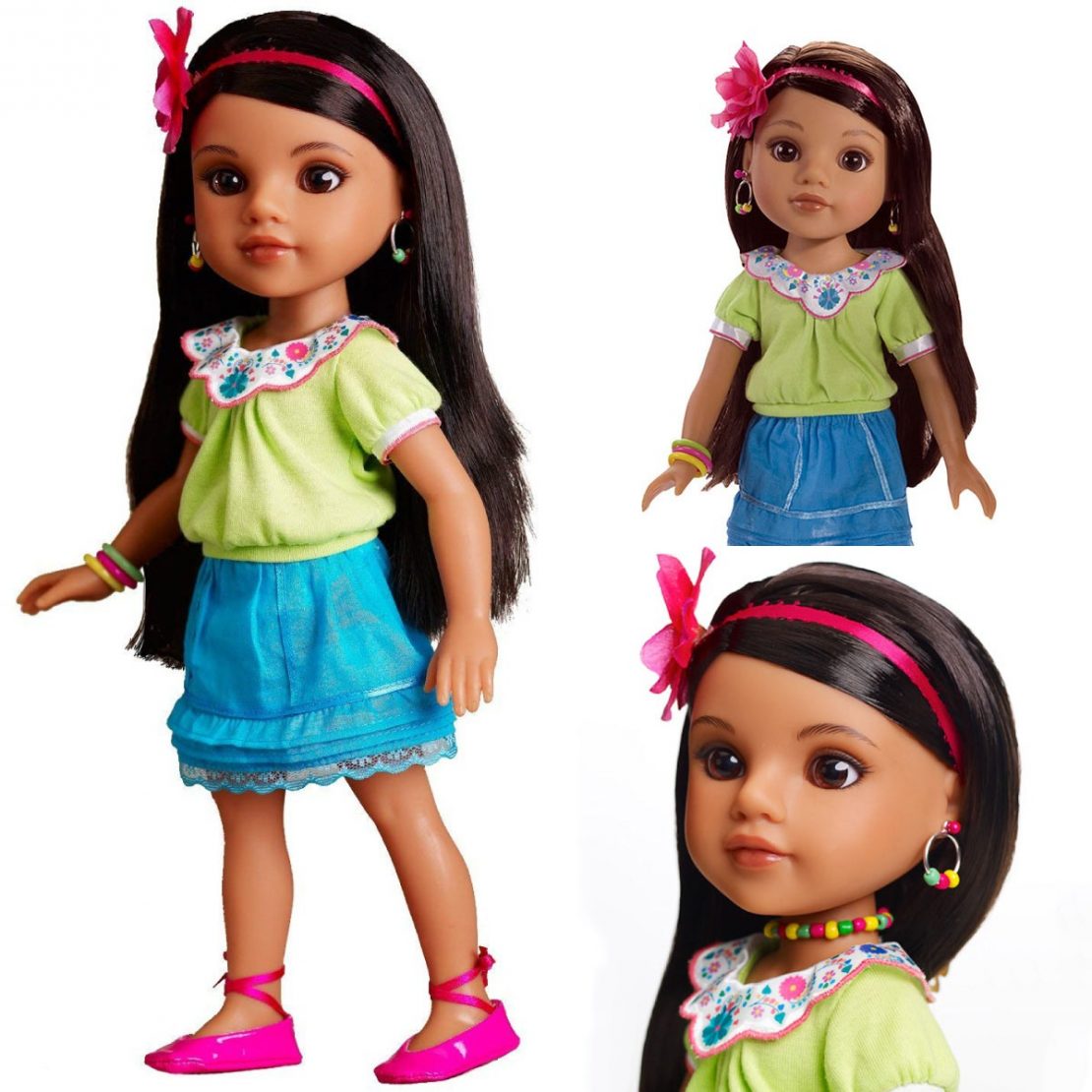 The girl who hungers to help others! She gathers food to feed the hungry children in her neighborhood. Her eyes are a dark, chocolate brown and her hair is a flowing fall of silky brunette. Consuelo is dressed in a lime-green blouse with a floral embroidered collar, a lace-trimmed turquoise skirt, a festive hot pink flower head band and matching shoes with silky ribbon ties.
---
Nahji - India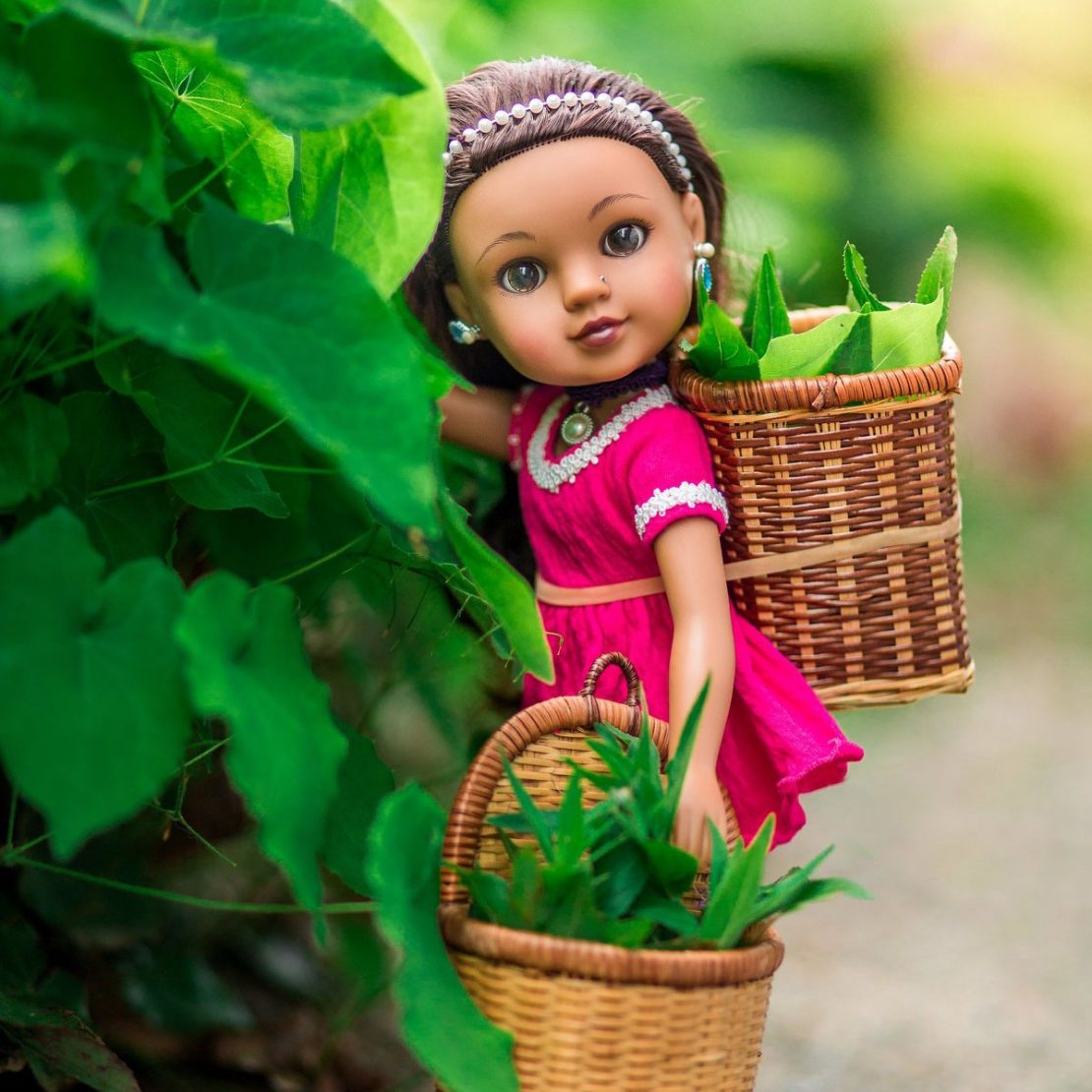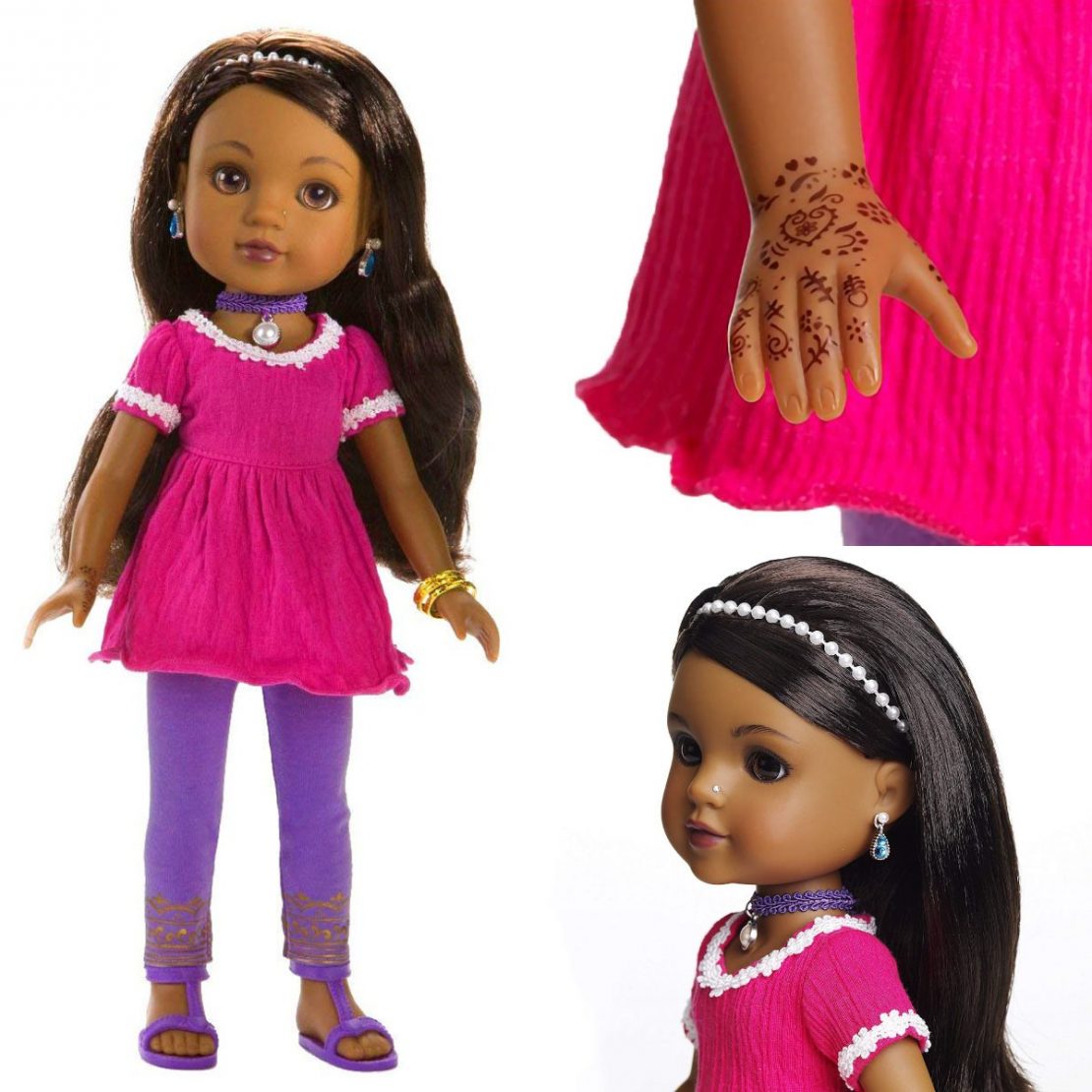 The girl who wants a different life! She is determined to get an education and help her family prosper. Her eyes are a soft brown that gleam with amber tints and her hair is a sweeping fall of rich coffee brown. Nahji is fashioned in a fuchsia tunic trimmed with white appliqué, lavender leggings with printed gold hem, a braided choker with a pearl-like pendant, and a removable beaded headband. Her right hand features delicate mehndi designs.