Hubelino Kugelbahn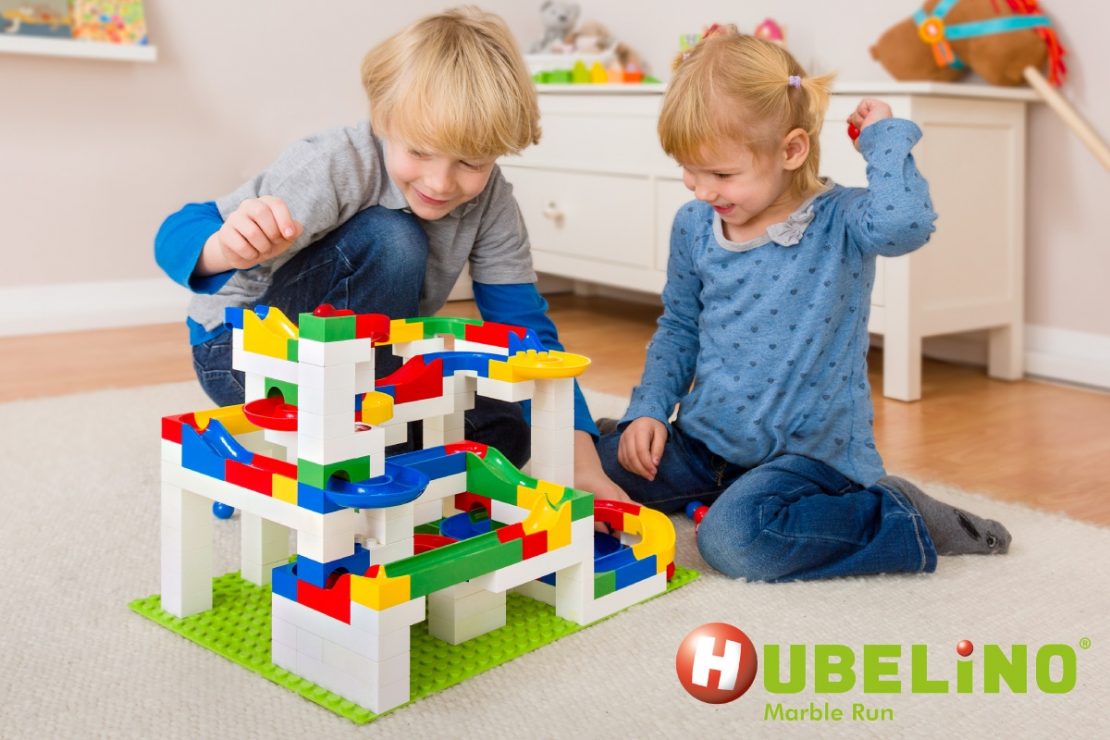 German-made Marble Runs, Compatible with DUPLO!
4 yrs & up
In 2008 Hubelino set out to expand the way children play with DUPLO and other brick blocks. They wanted to add motion, experimentation, and excitement. The Kugelbahn was born!
These ball tracks are an excellent marble run for pre-k children. The scale is manageable for little hands, and the open-ended and easy construction allows for trying one thing, then another, then another…
See them in action here:
Made in Germany to exacting standards, these blocks and tracks are sturdy and hold together. They won't fall apart on your young engineers!
---
Big Building Box #420183
200 pieces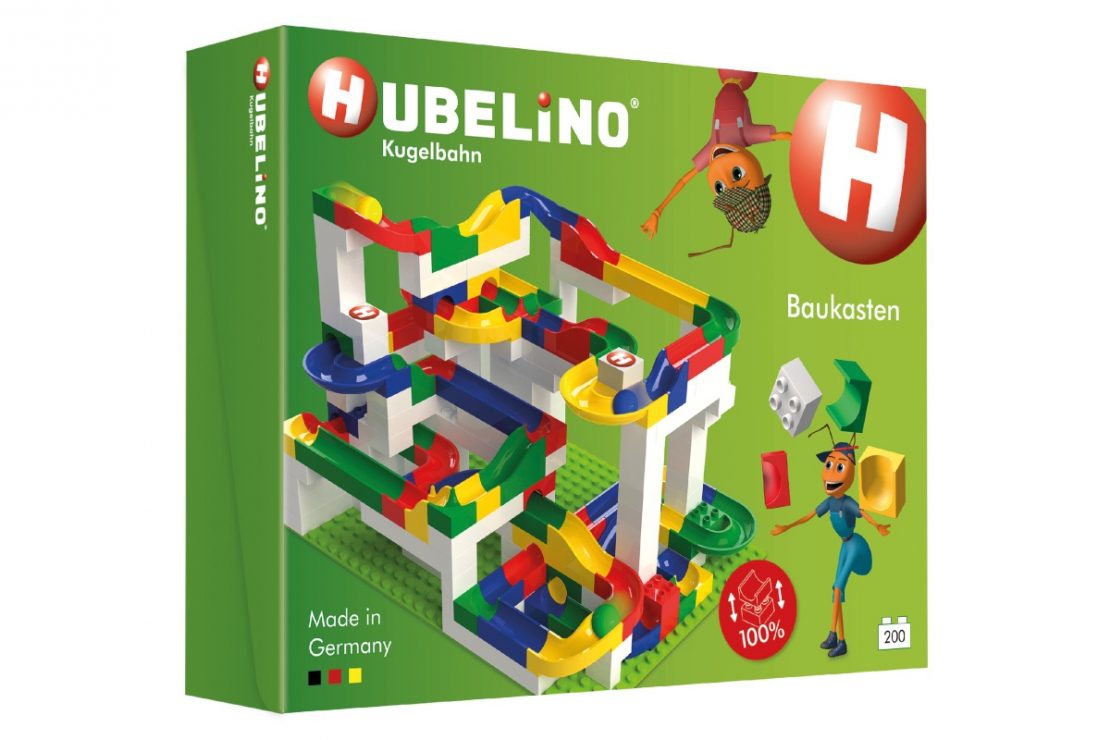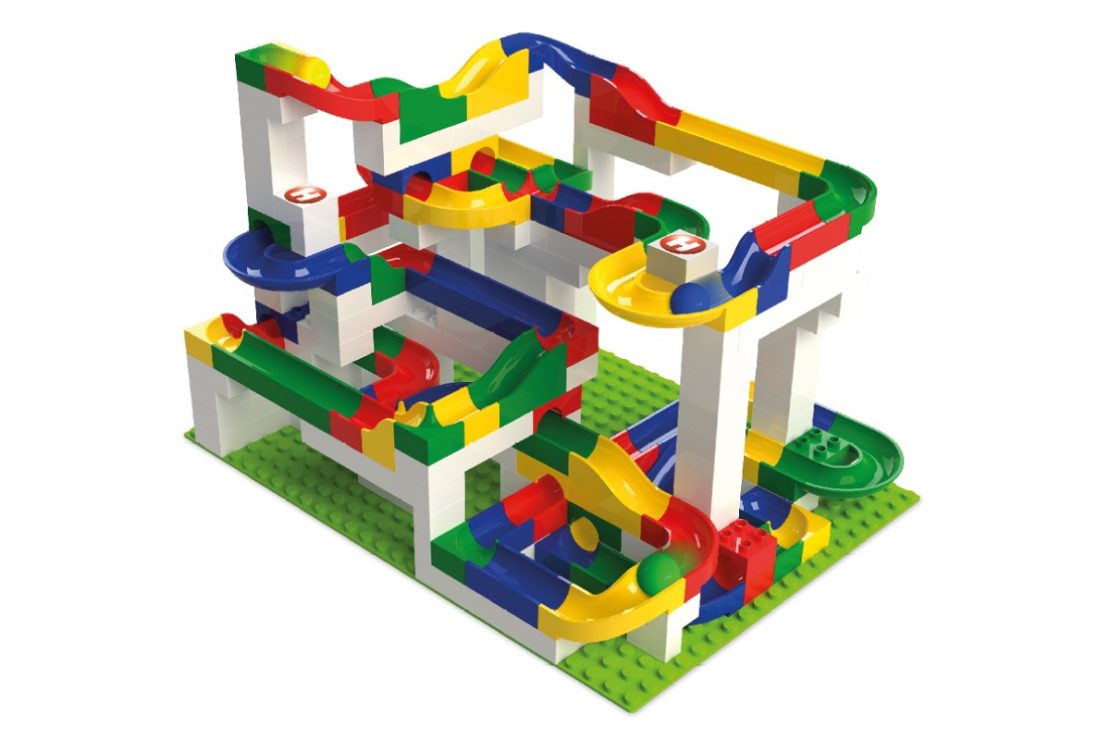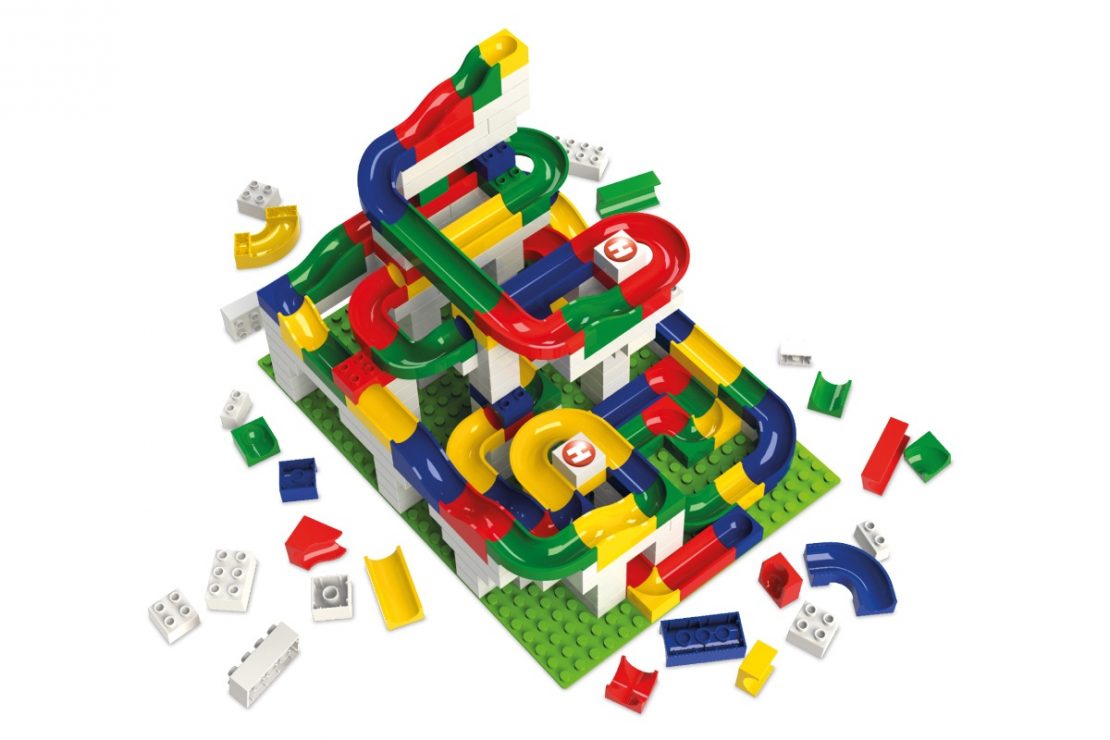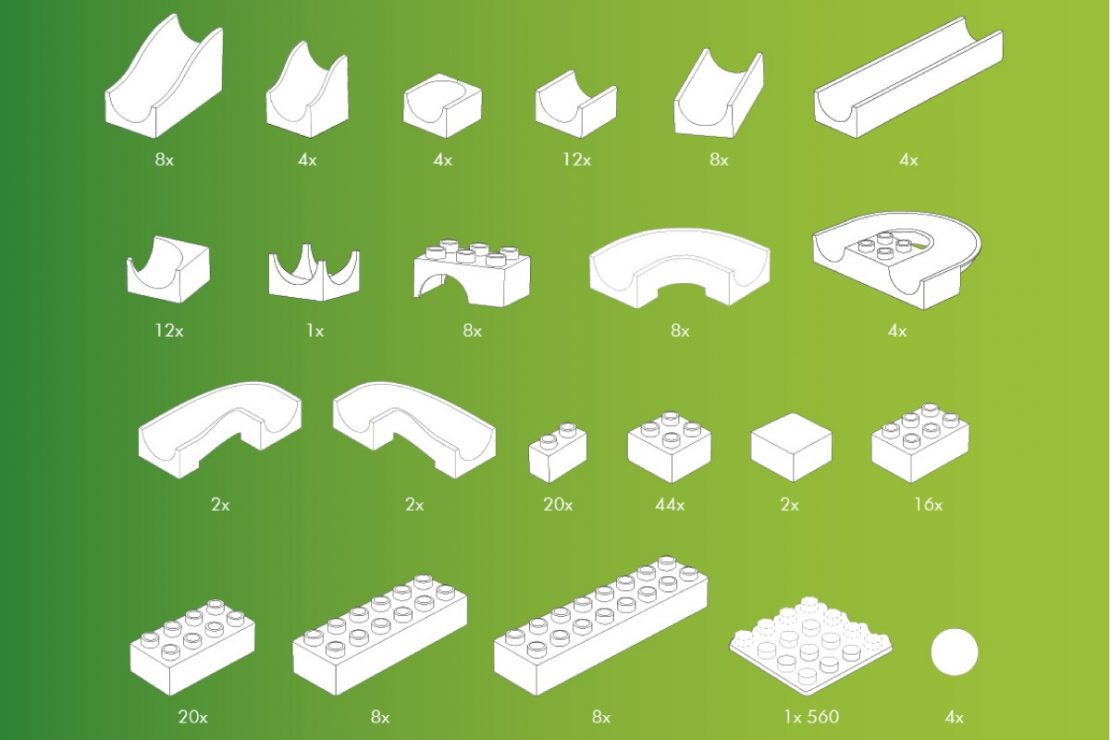 Contains: 77 run elements, 118 blocks, 1 baseplate (20x28), and 4 marbles
---
Basic #420480
123 pieces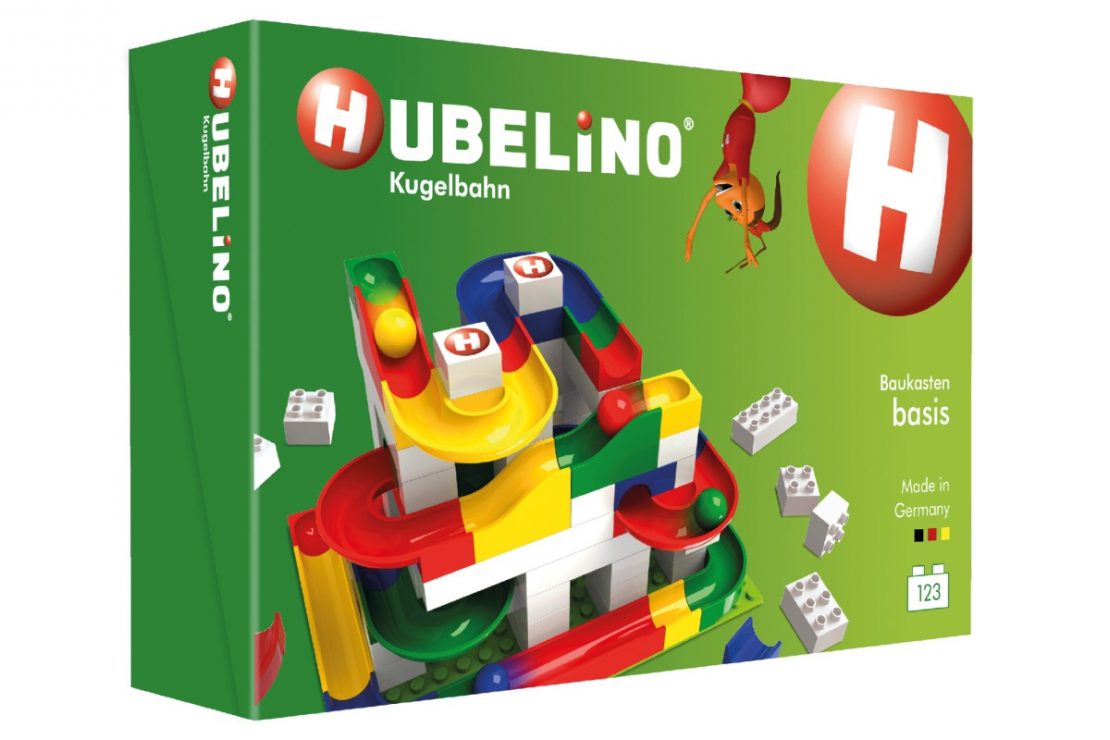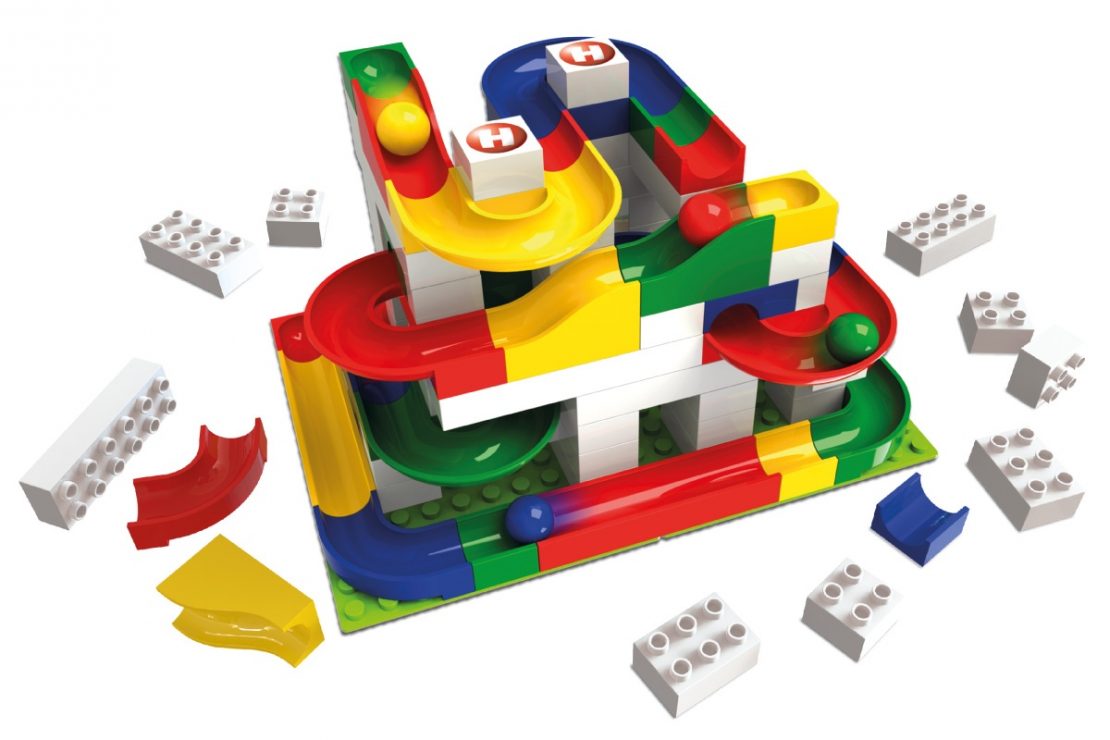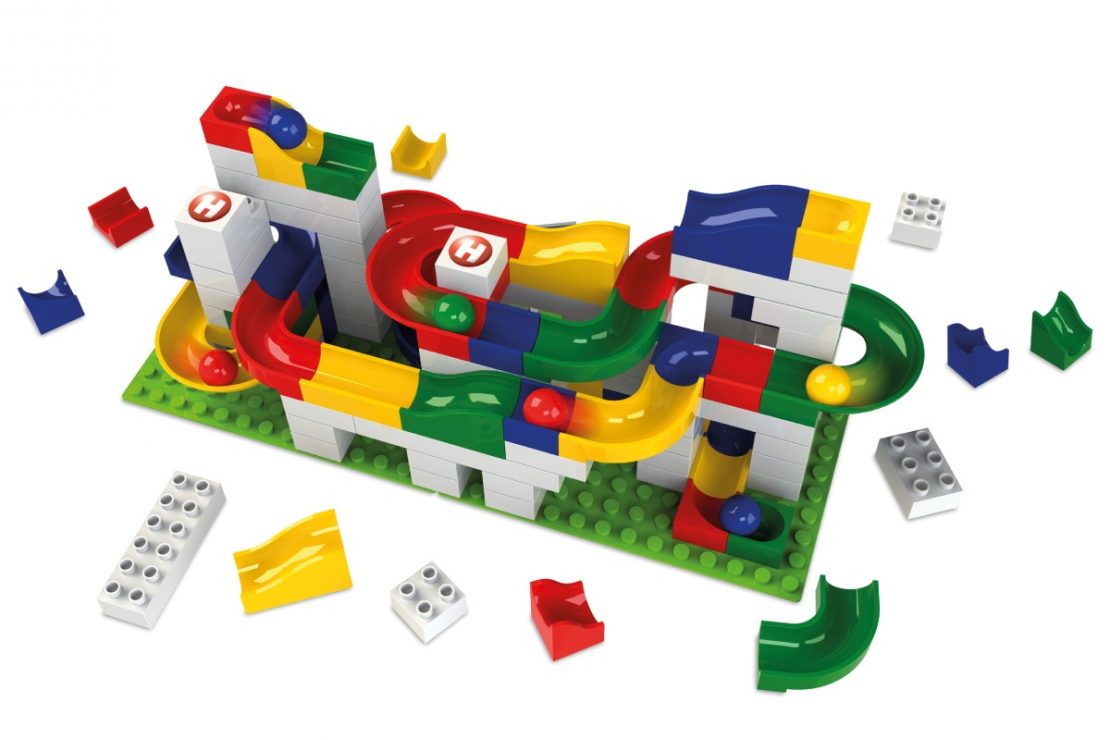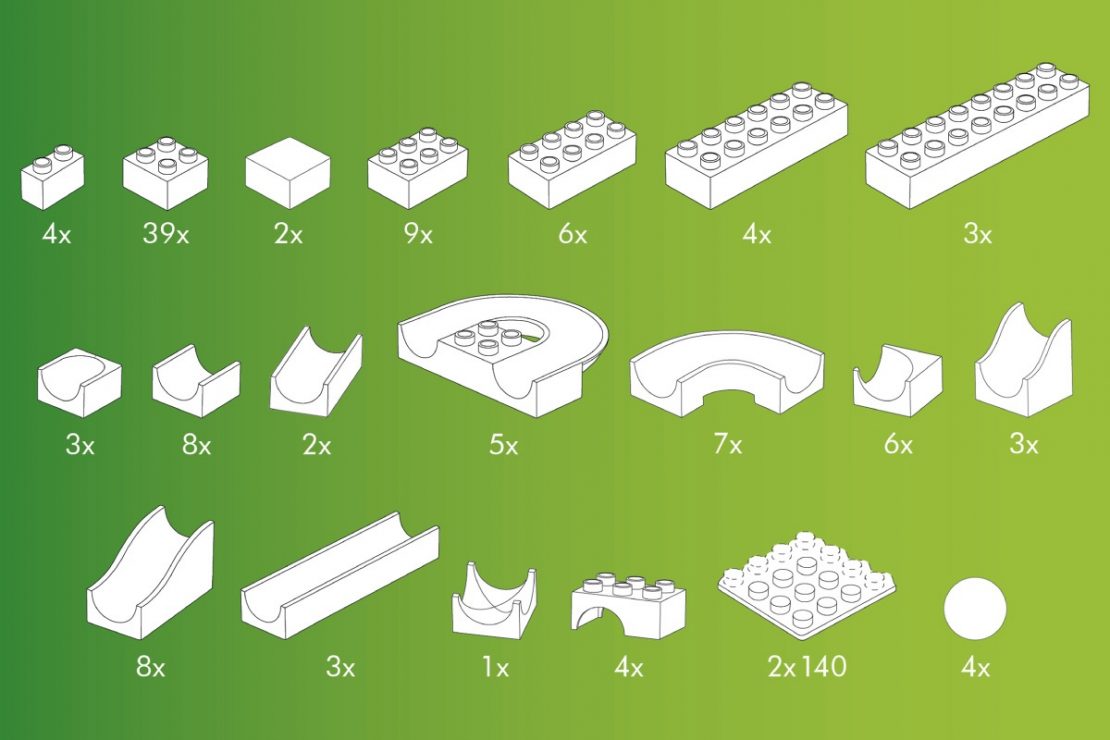 Contains: 50 run elements, 67 blocks, 2 baseplates (10x14 each), and 4 marbles
---
Mini #420169
45 pieces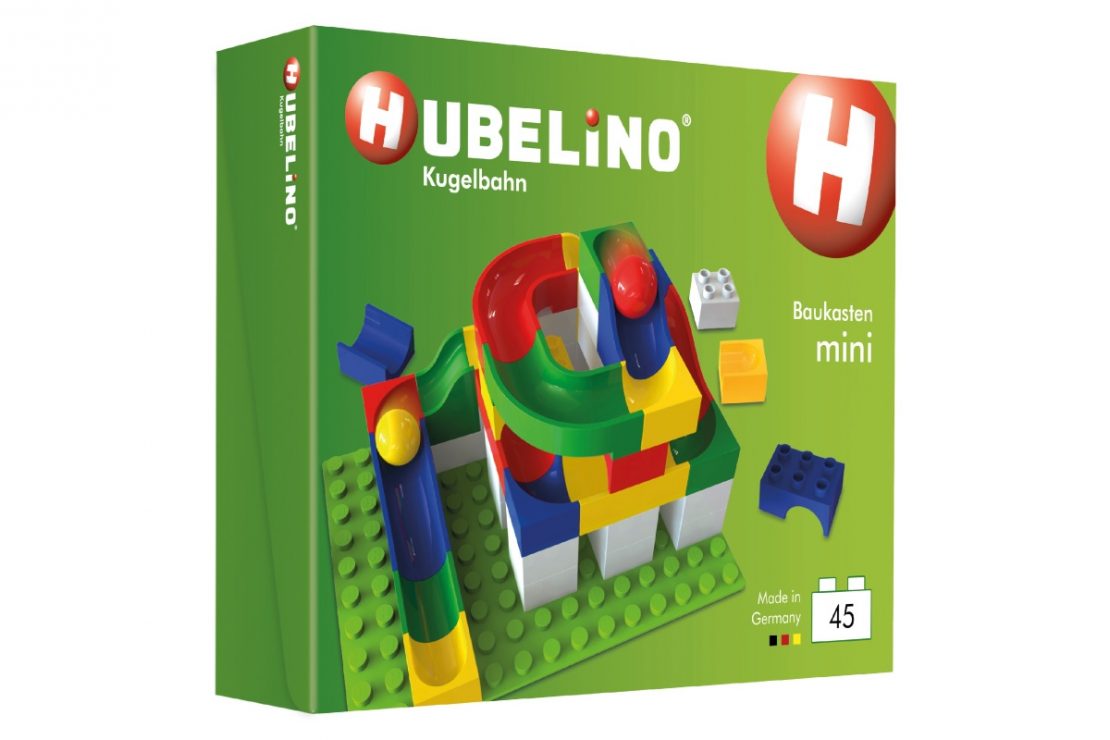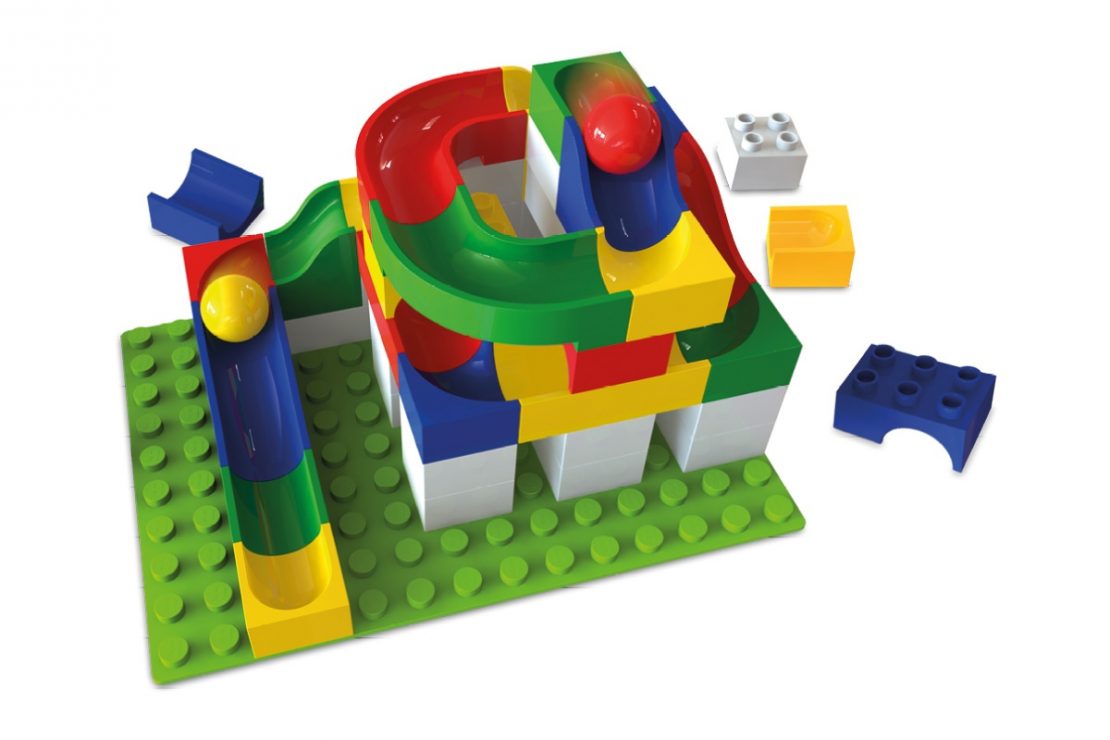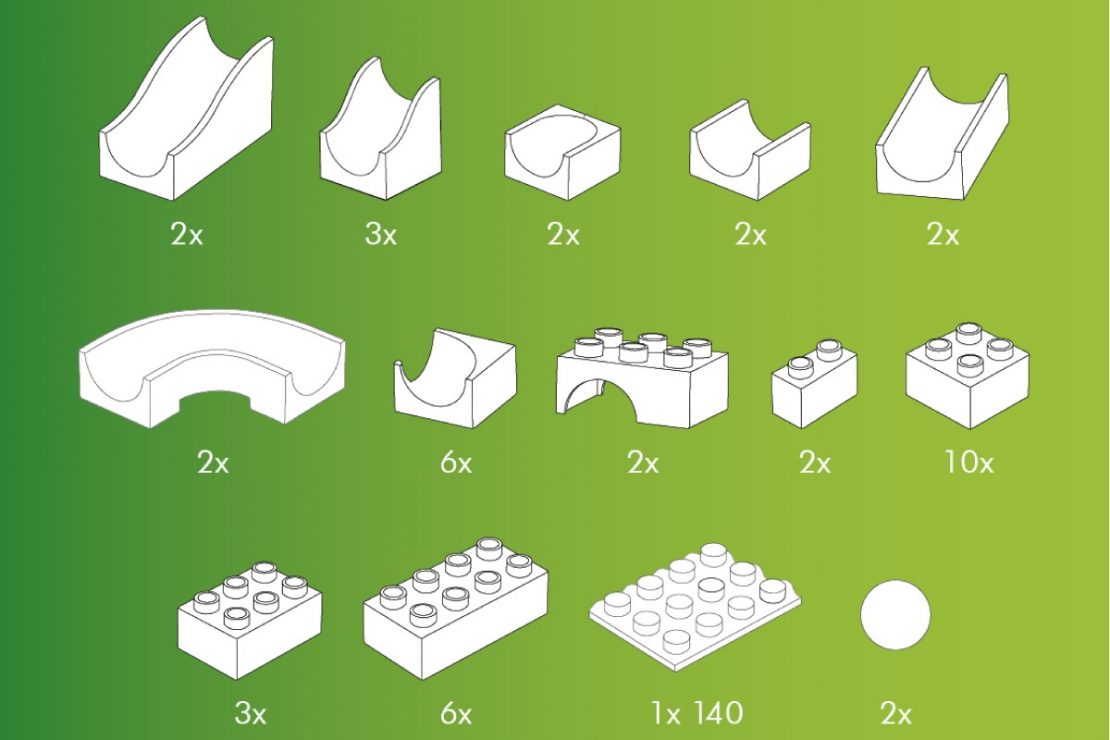 Contains: 21 run elements, 21 blocks, 1 baseplate (10x14), and 2 marbles
---
Switch Expansion #420497
43 pieces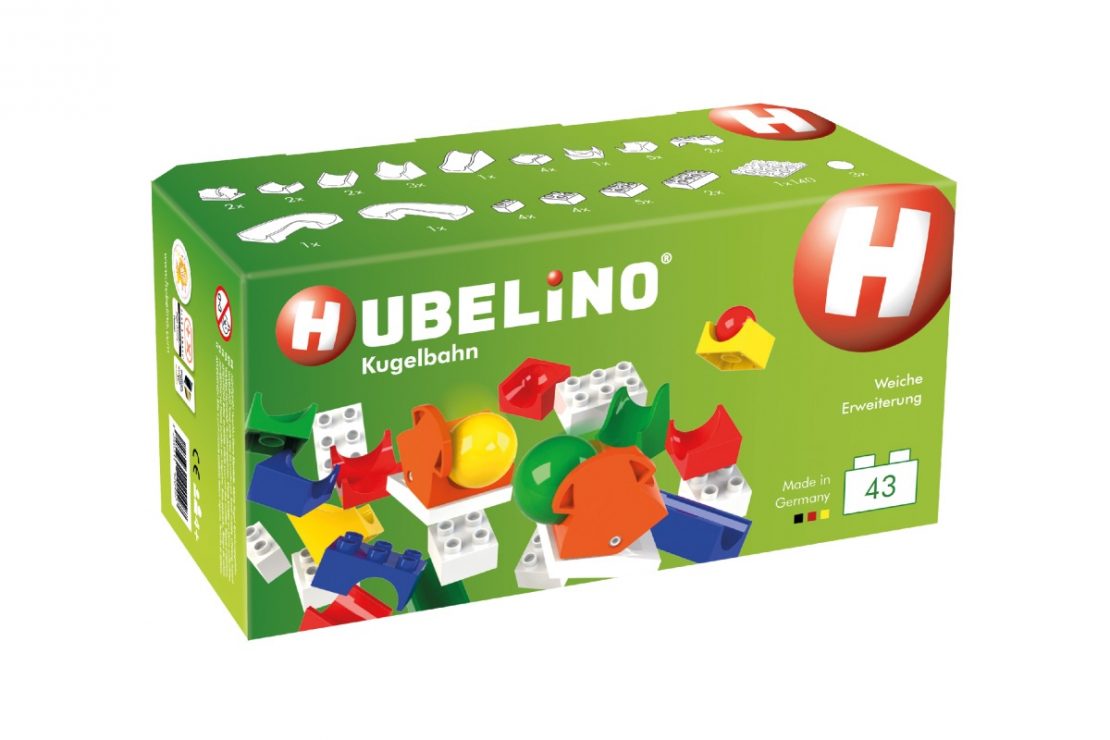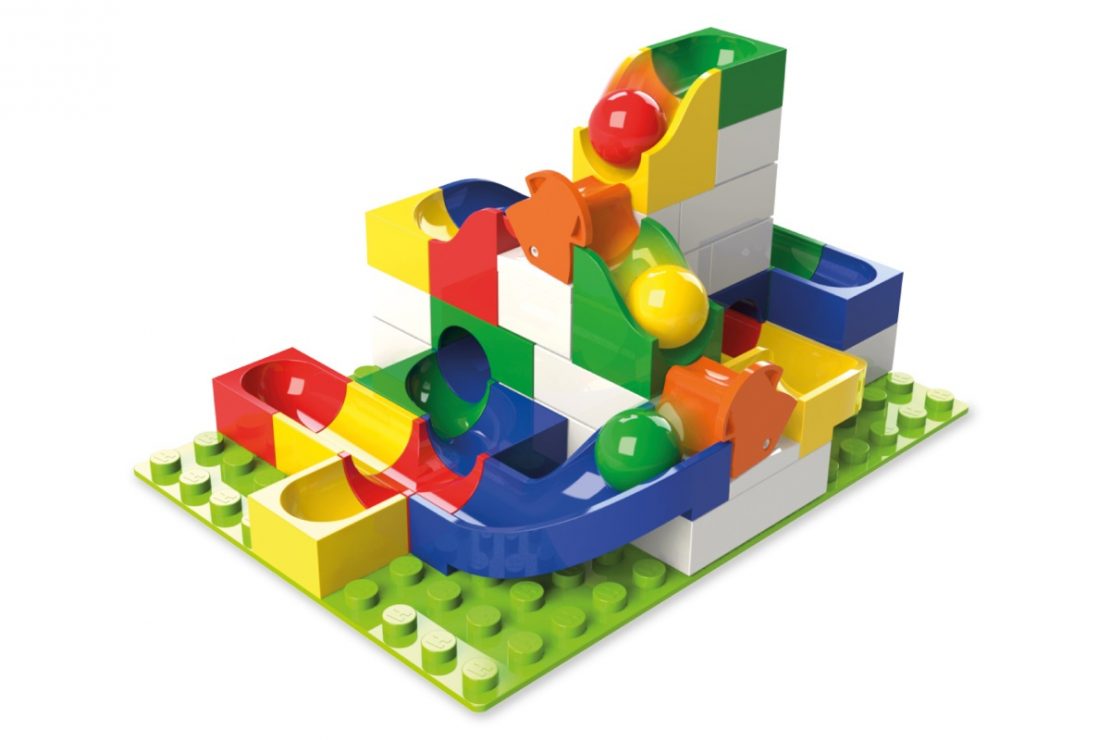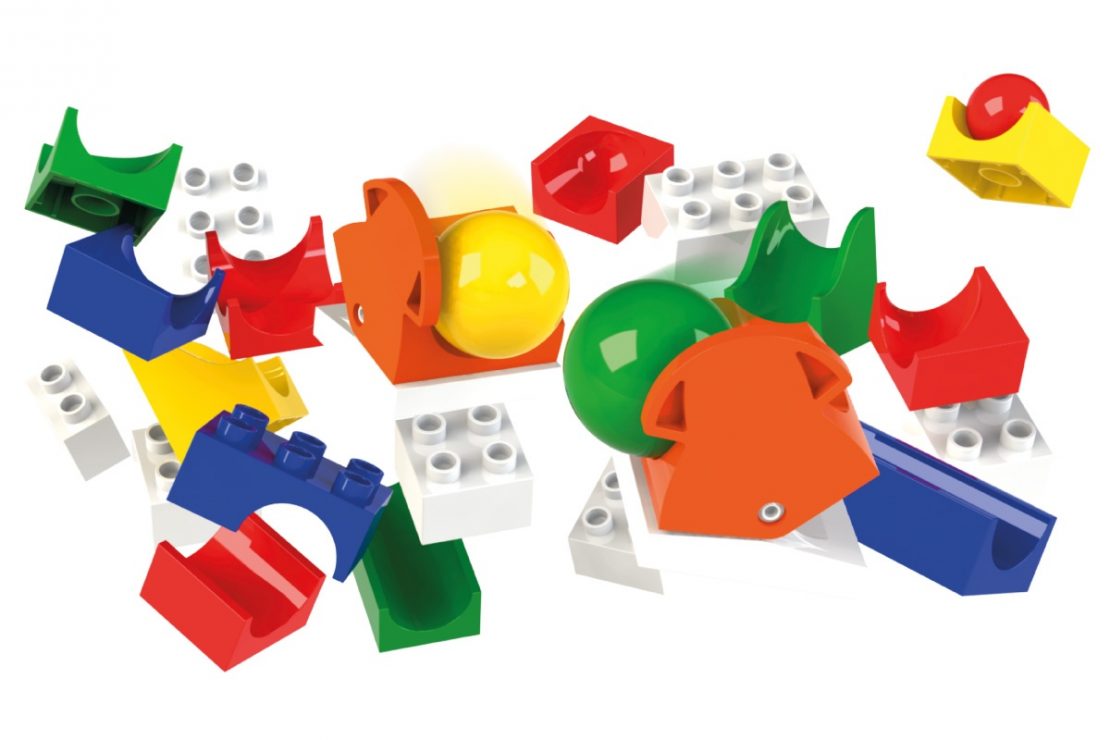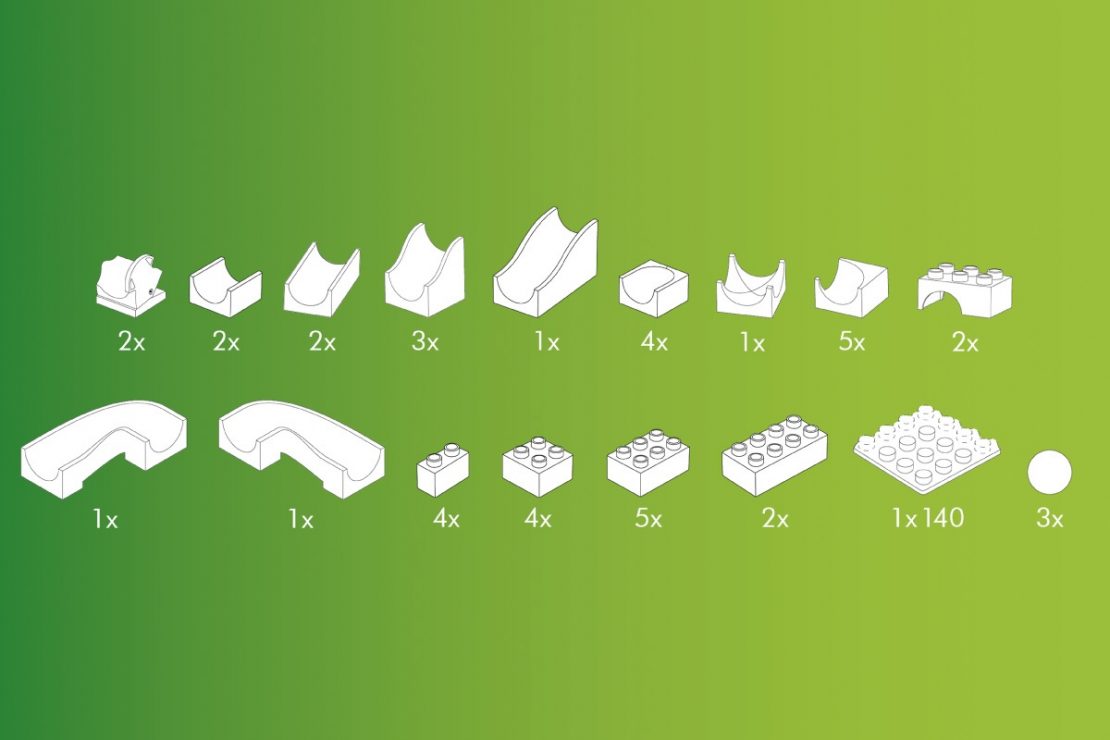 Contains: 2 switches, 22 run elements, 15 blocks, 1 baseplate (10x14), 3 marbles
---
Run Elements #420473
55 pieces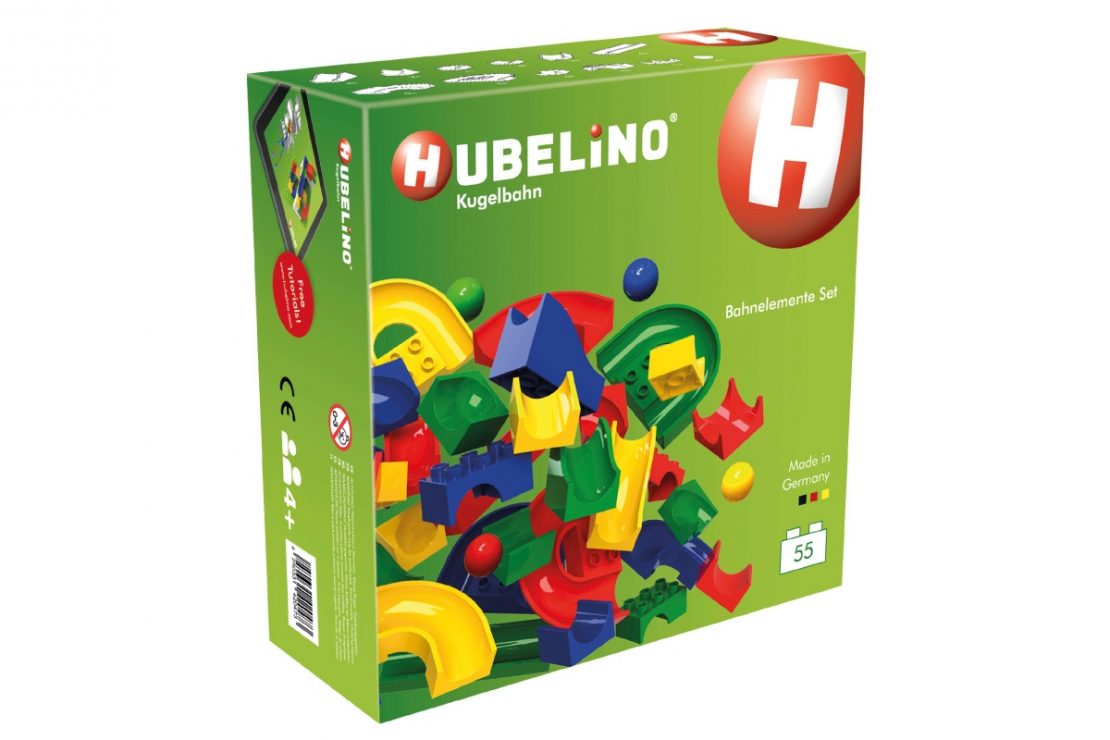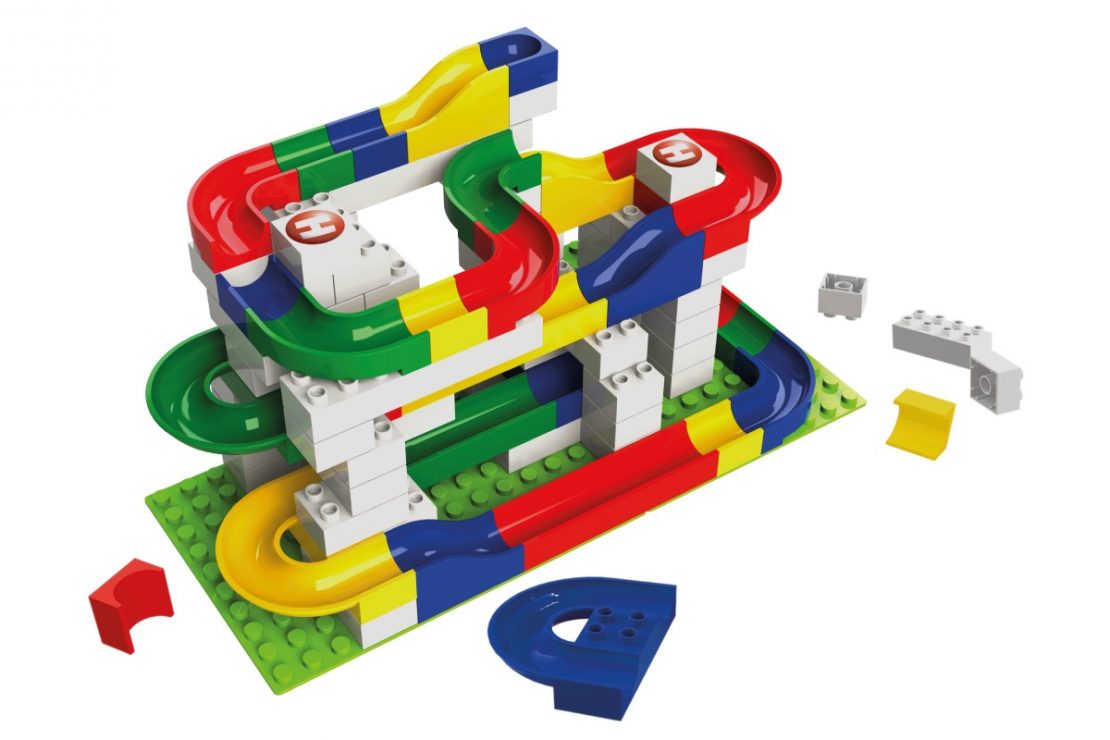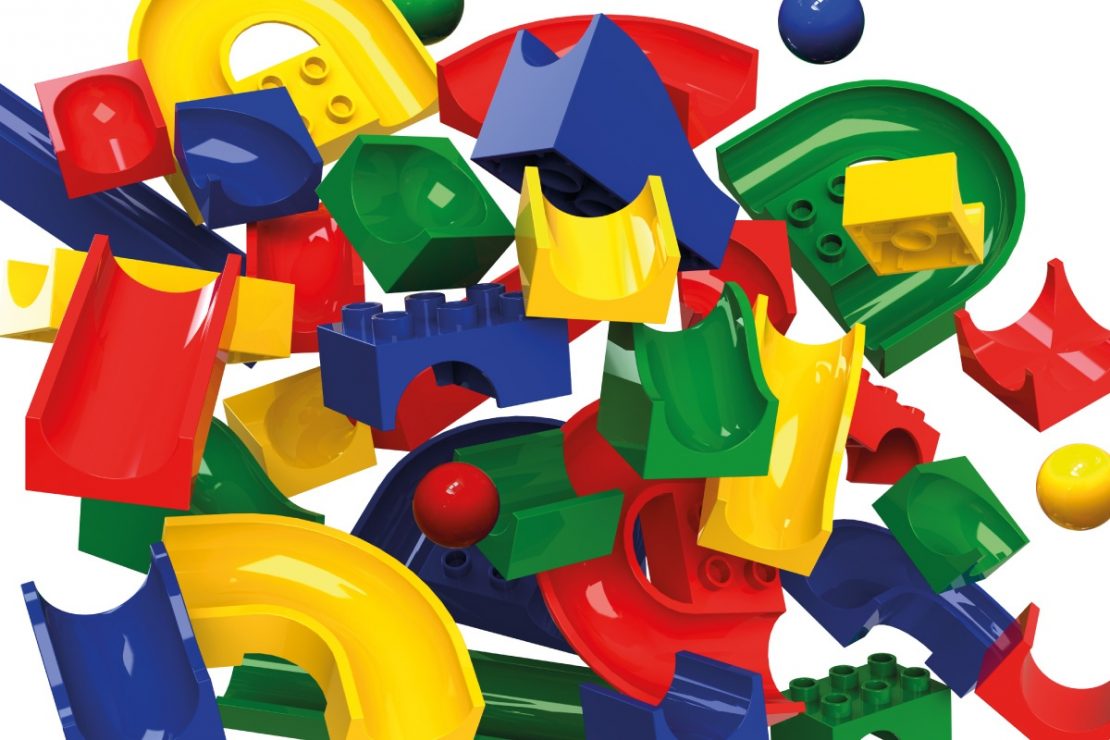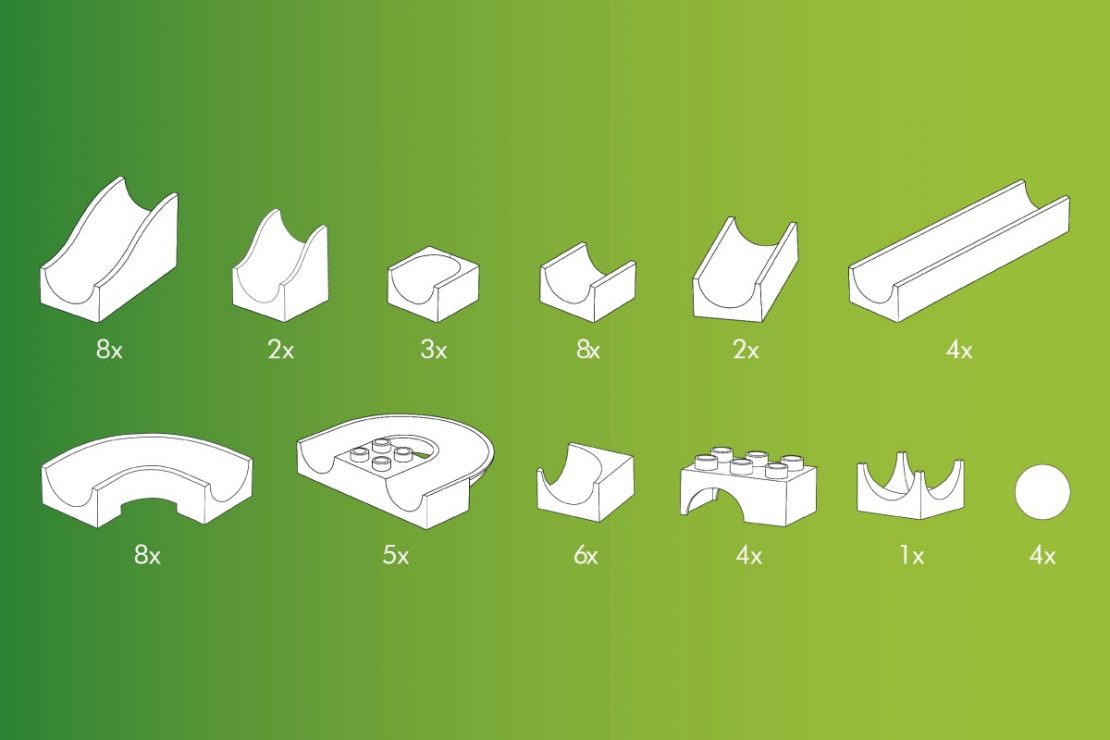 Contains: 51 run elements and 4 marbles
(note: this set requires your own DUPLO or similar brick blocks)
---
Check out Hubelino Pi for older kids, too!
Hubelino Pi