Jimu Astrobot Robot Kit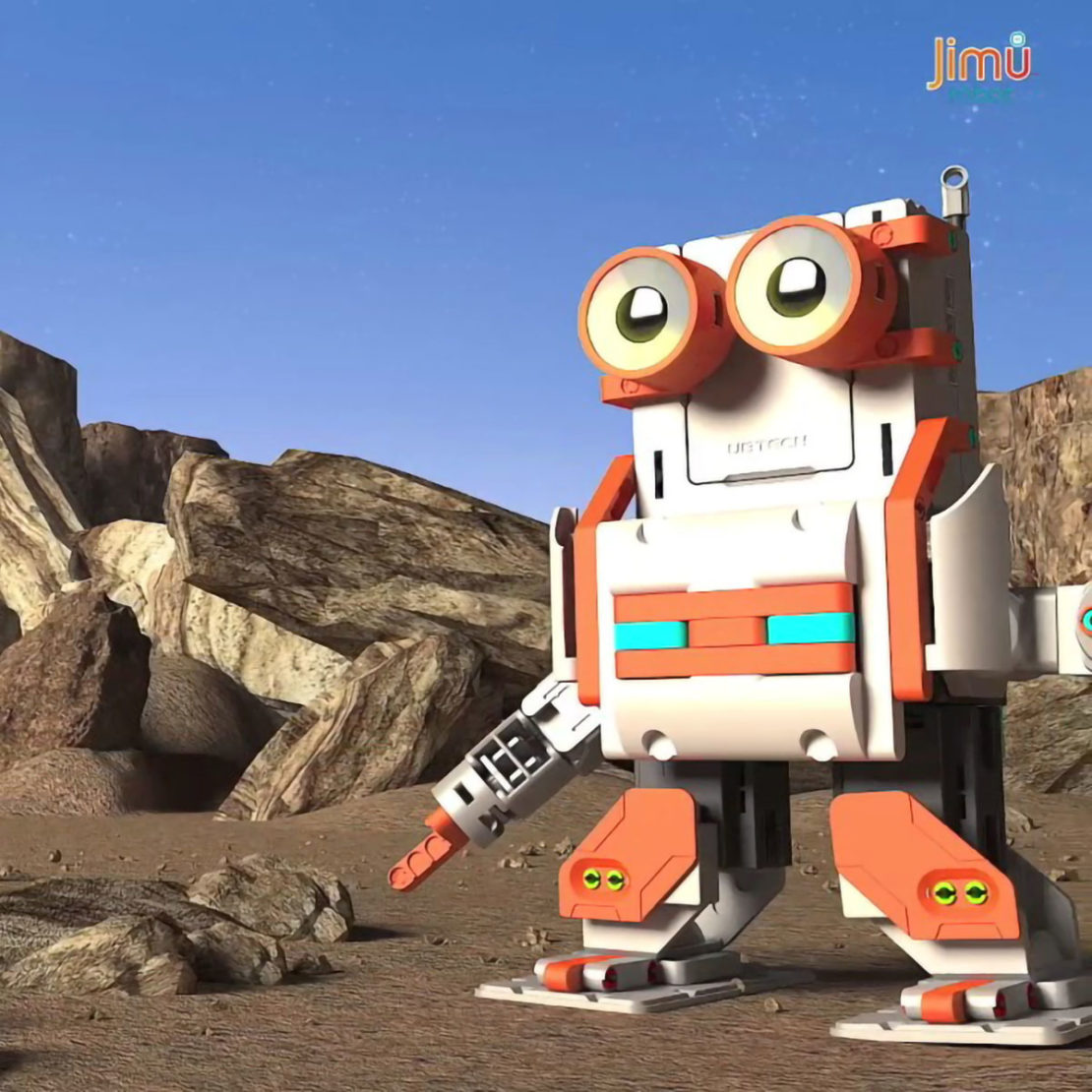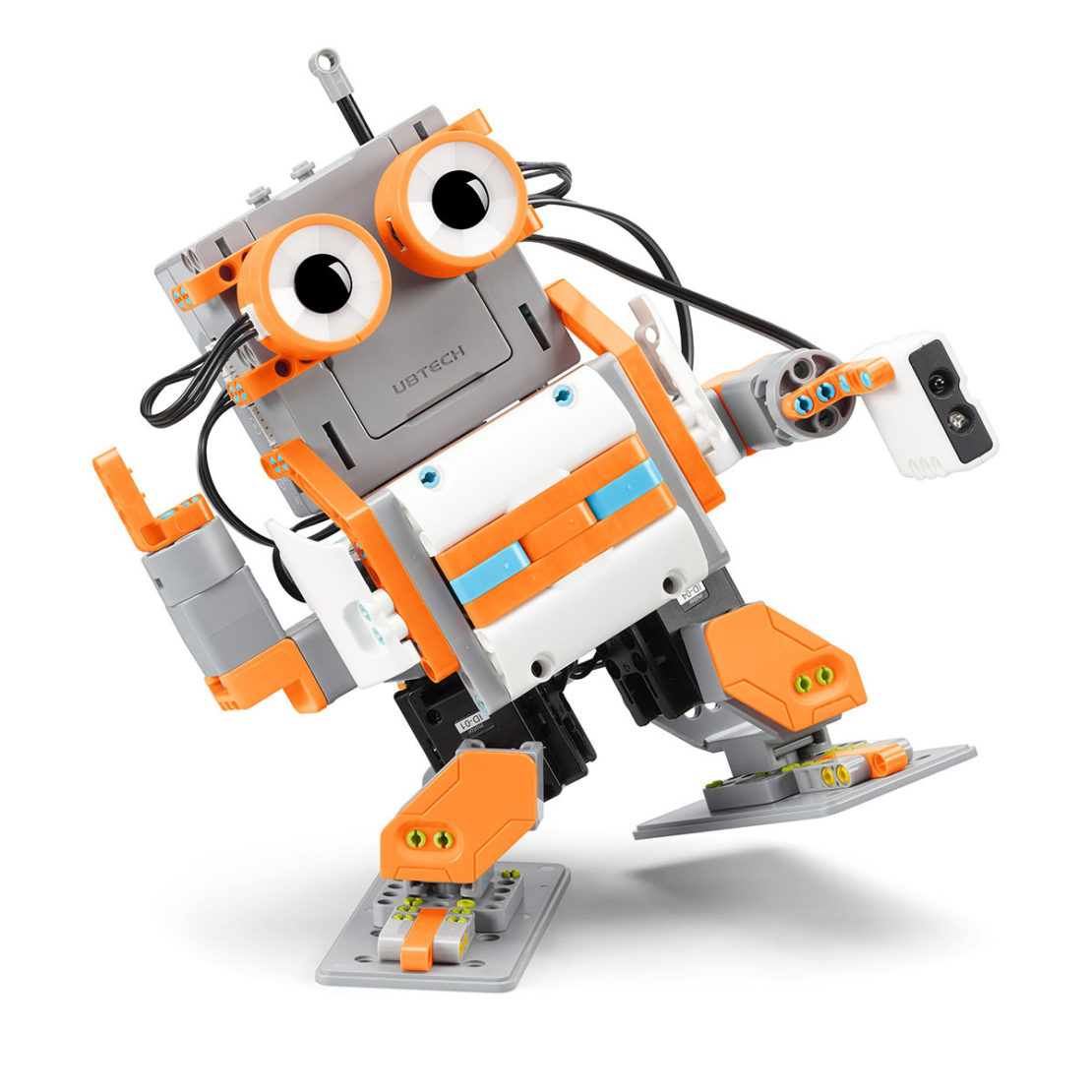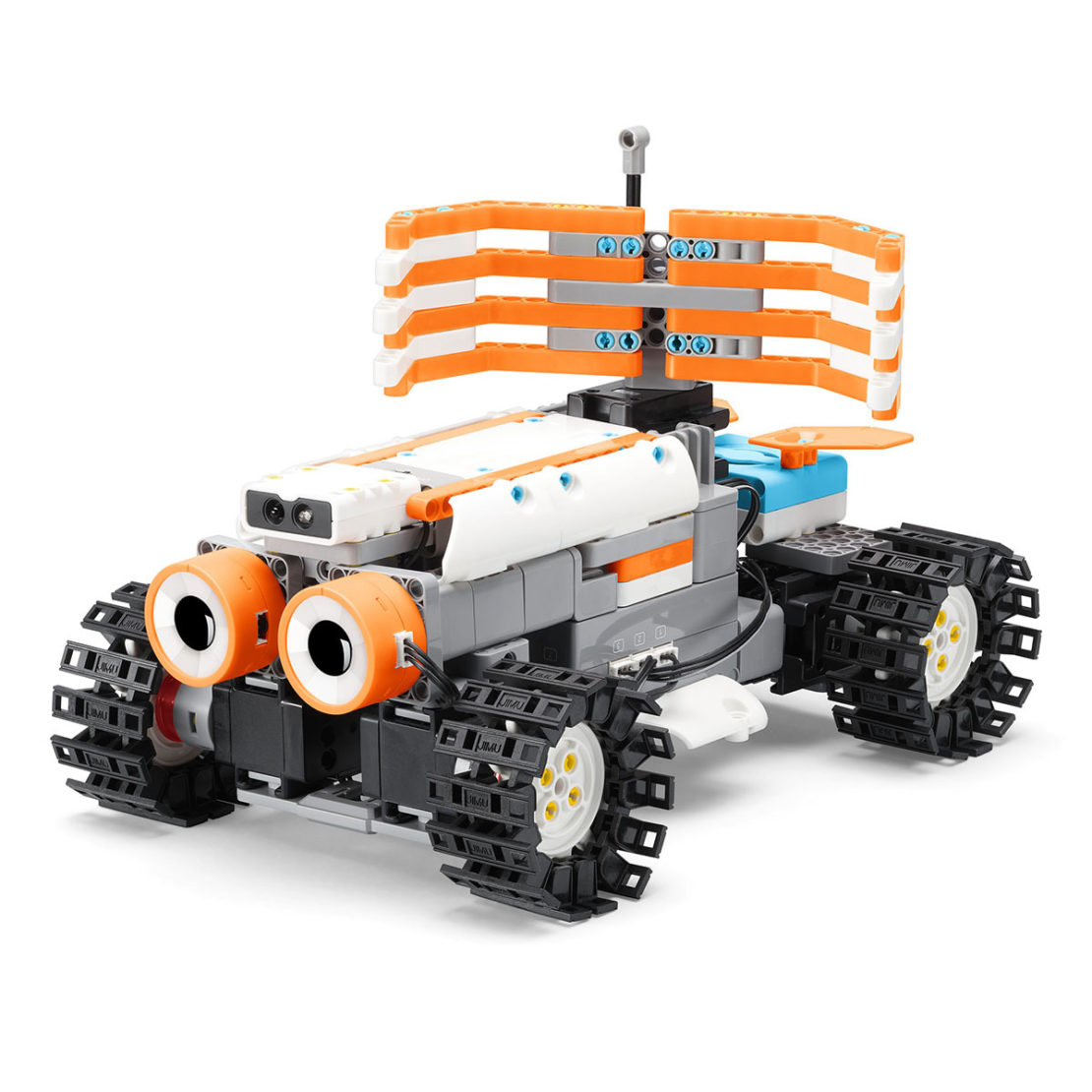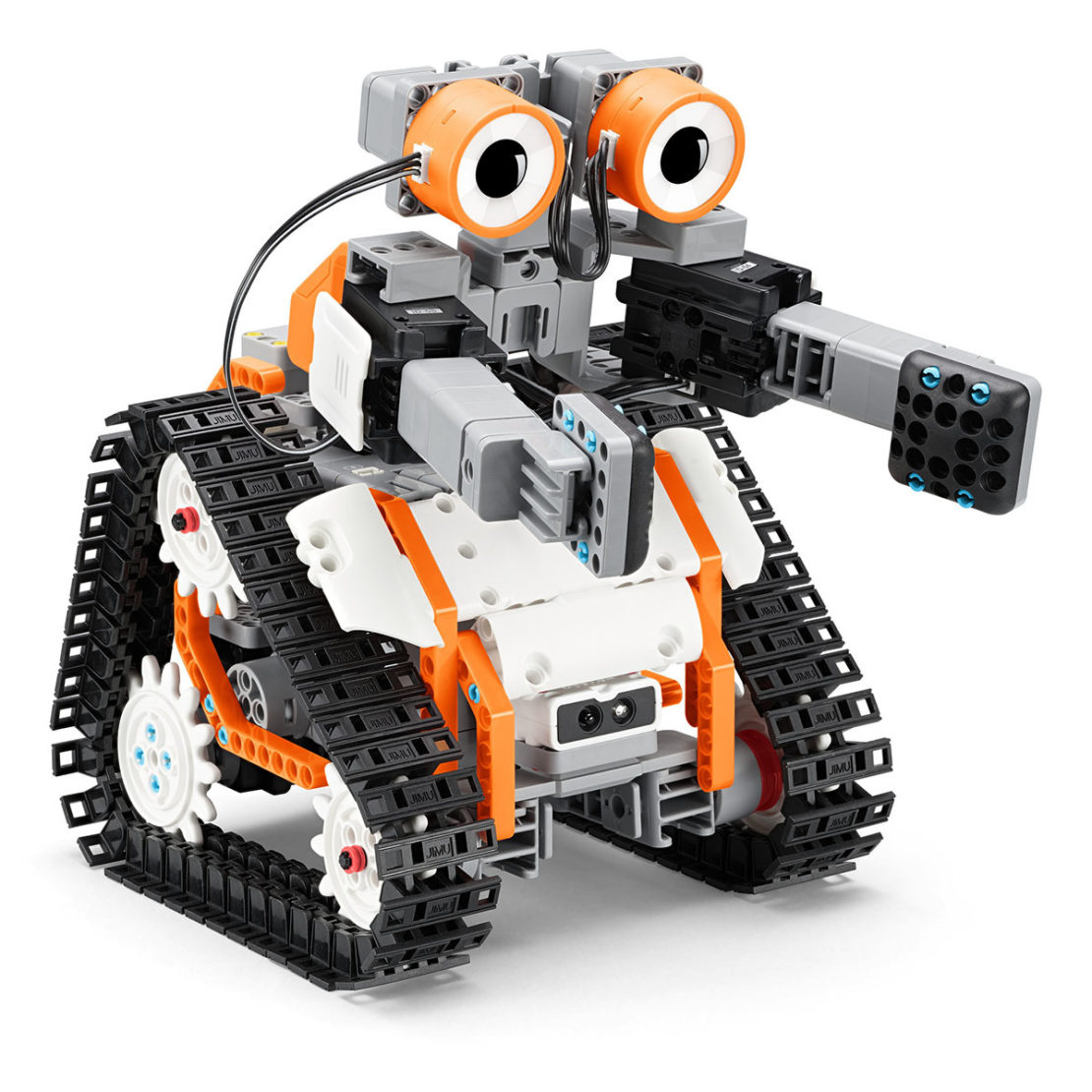 Design, Build, and Program Your Own Robot!
Ages 8 and up
The JIMU Robot Astrobot Series: Cosmos Kit includes parts to build and program three different robots – AstroBot, Rover, or Astron – or your very own JIMU Robot creation. All-terrain treads, an infrared sensor, two LEDs, and a speaker is all the tech you need to take your imagination and coding skills into the future… and beyond! Engage in hands-on STEM learning by programming JIMU robots using Blockly code or with the PRP (Pose, Record, Play) function.
The free Jimu app offers step-by-step 3D, 360-degree animated building instructions. It also lets you easily use Blockly coding to build and then program AstroBot to do almost anything.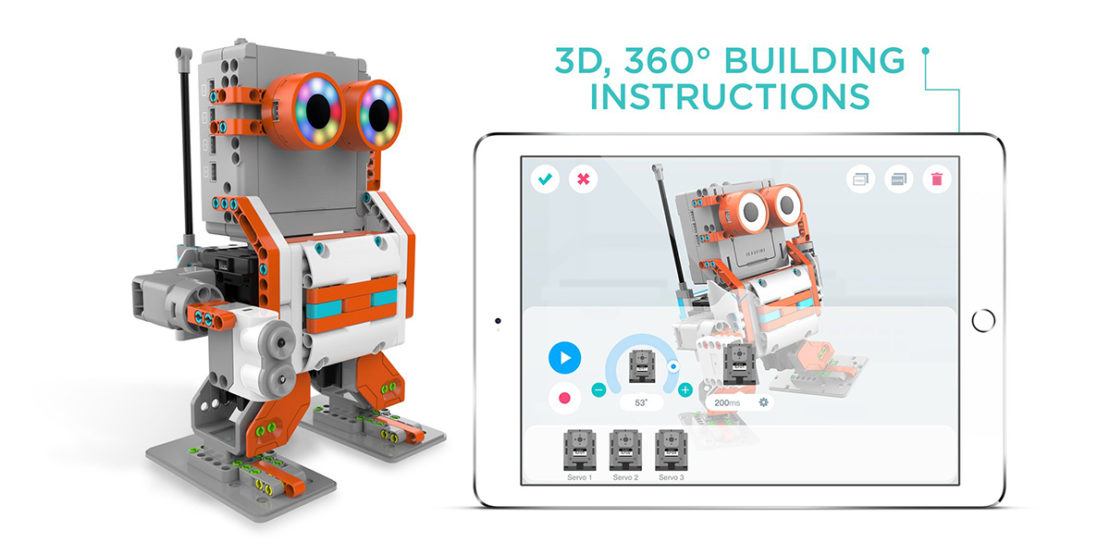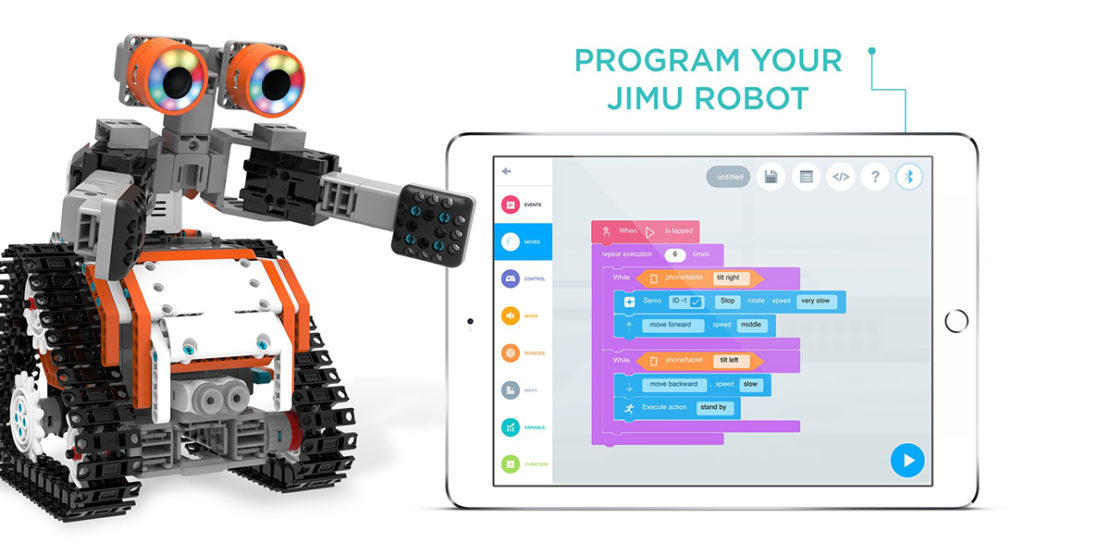 Set includes: 371 snap-together parts, 1 infrared sensor, 1 speaker, 2 LEDs, and 5 smooth motion robotic servo motors. Power adapter and quick start guide also included.
For programming, download the app to a compatible Apple or Android device.
Watch a speeded up video of one of the robots being built:
Not trying to overwhelm you with videos, but this one is too cute!
Please note: the kit comes with enough parts to build one robot at a time.