Kid-O Baby & Toddler Toys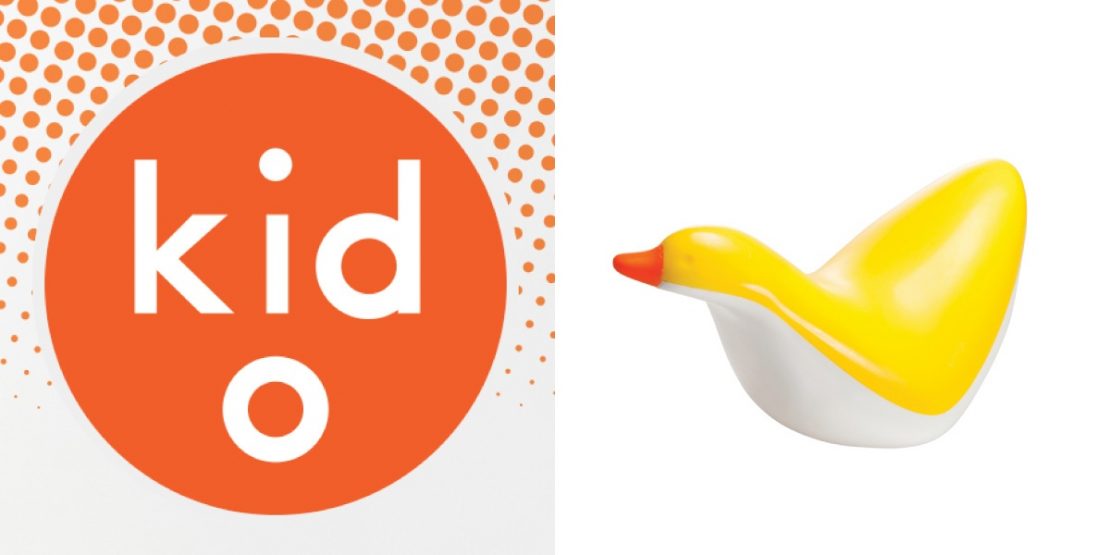 Sleek and Modern Toys for Babies and Toddlers
Kid-O was founded by Lisa Mahar, working mom and toy store owner. Lisa had a unique skill set. Not only was she well versed in childhood development, she'd also trained to be an architect. This gave her a way of approaching toy development that comes from a place of high design, minimalism, and creativity.
Embracing the educational philosophies of Maria Montessori (a leader in children's education and founder of the Montessori schools method), Kid-O toys strive to engage all of a child's senses, without unnecessary "clutter."
Form and function meet to create great fun for your kiddo!
Kid-O Water Toys
Origami Color Changing Boats
12 mo & up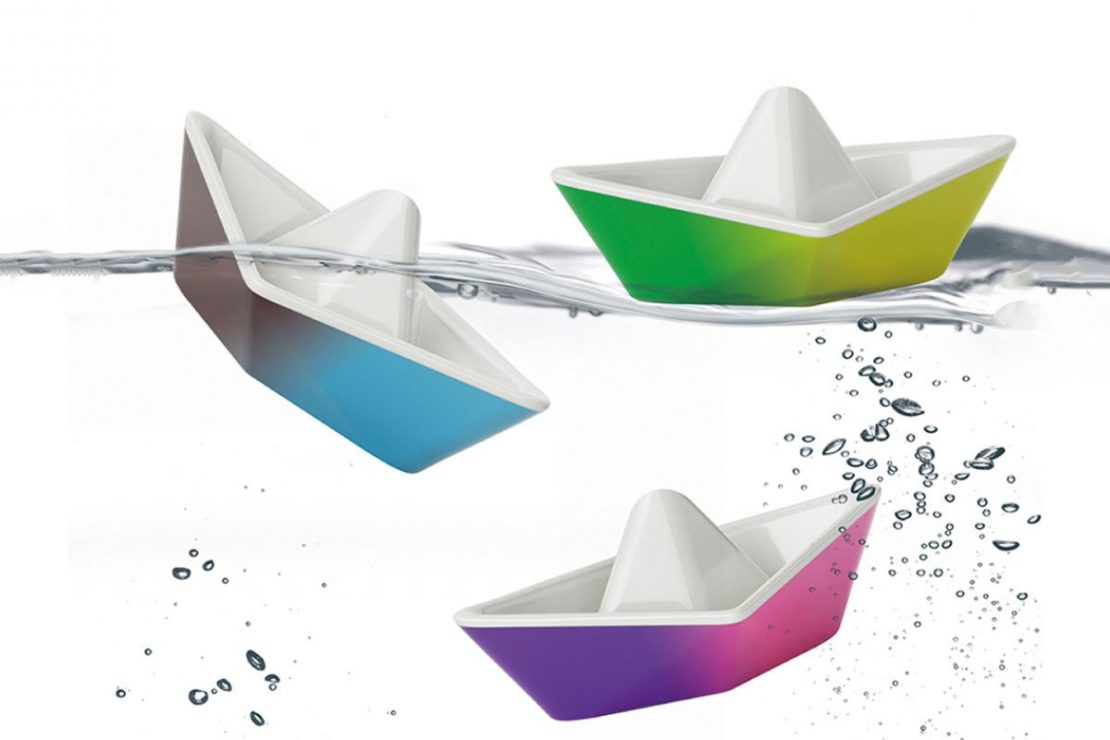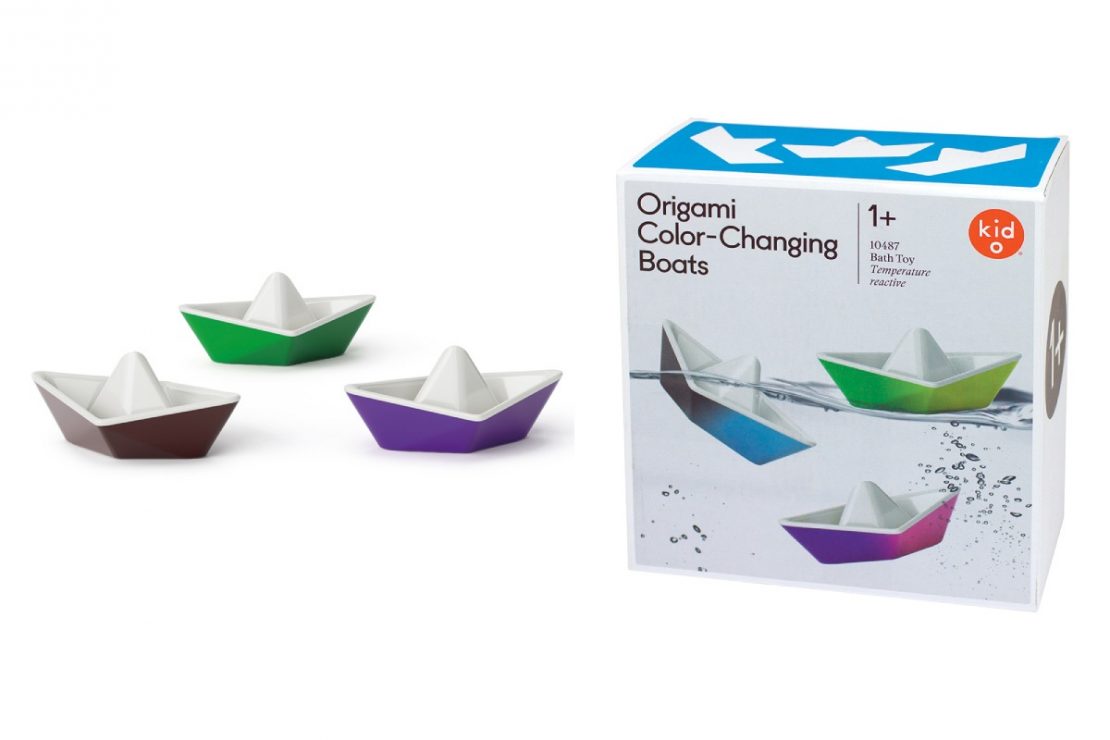 On land or sea, these solid plastic boats are a delight. Styled to mimic the lines of an origami boat, the angles and lines will invite little fingers to explore and play. And they have a secret ability: place them in warm water and their hulls will shift colors!
Each set includes 3 boats, measuring about 5" long.
---
Floating Toys
12 mo & up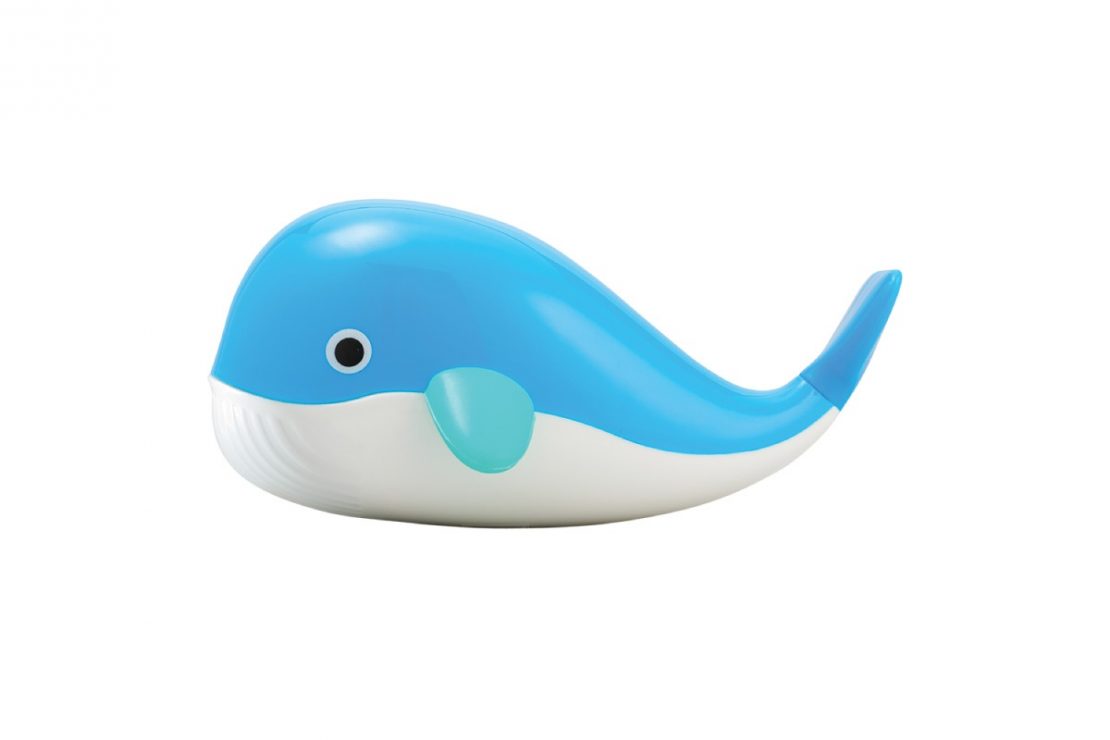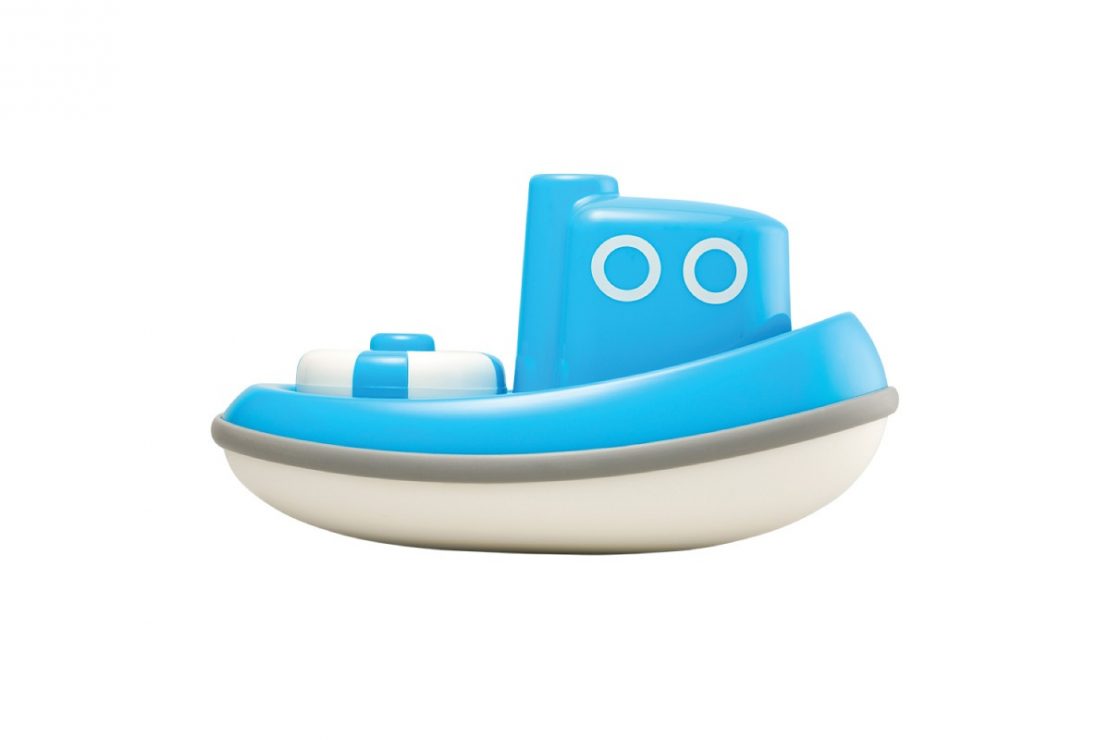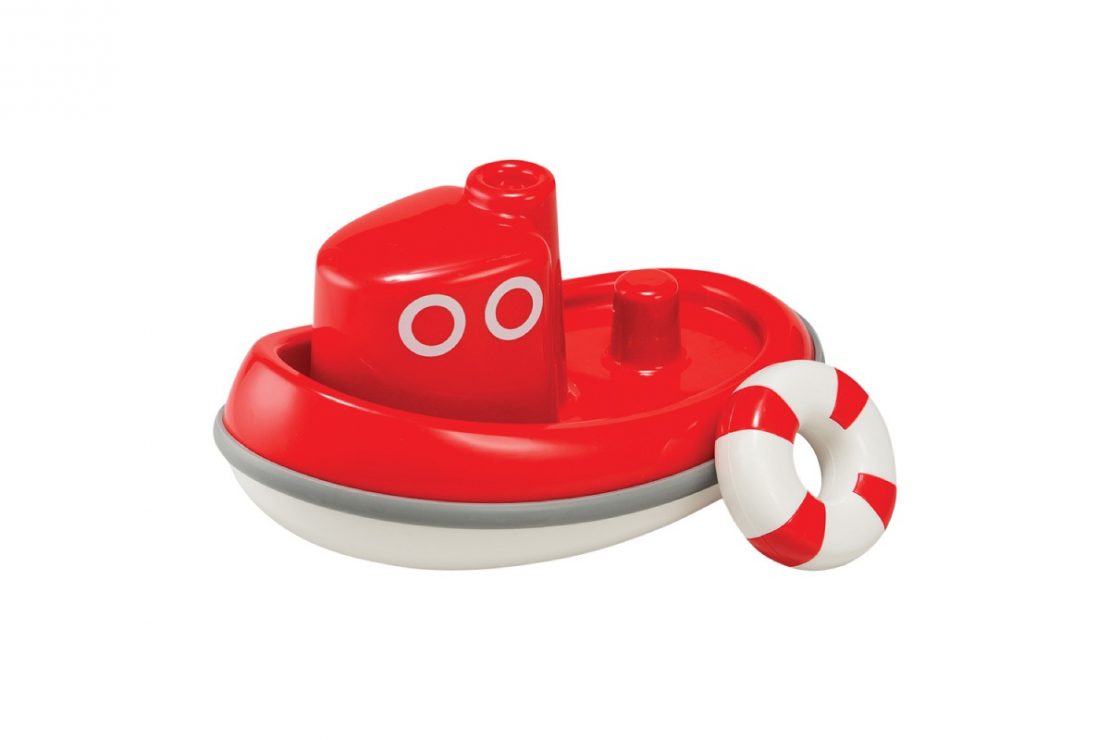 Ride the waves with Kid-O water toys. These bath time pals are some of our favorites. They're sleek, stylish, and will not hold water. The seams are sonically welded, so they are one solid piece of plastic (no icky water can lurk inside) in bright and engaging colors. They're great in the pool, too!
Shown here:
Floating Duck
7" long x 4" tall x 3.75" wide
Floating Whale
7.5" long x 4.5" tall x 4 " wide
Tug Boat in Red or Blue (sold separately)
8" wide x 4.5" tall x 4.5" wide
Kid-O Baby Toys
Activity Board
6 mo & up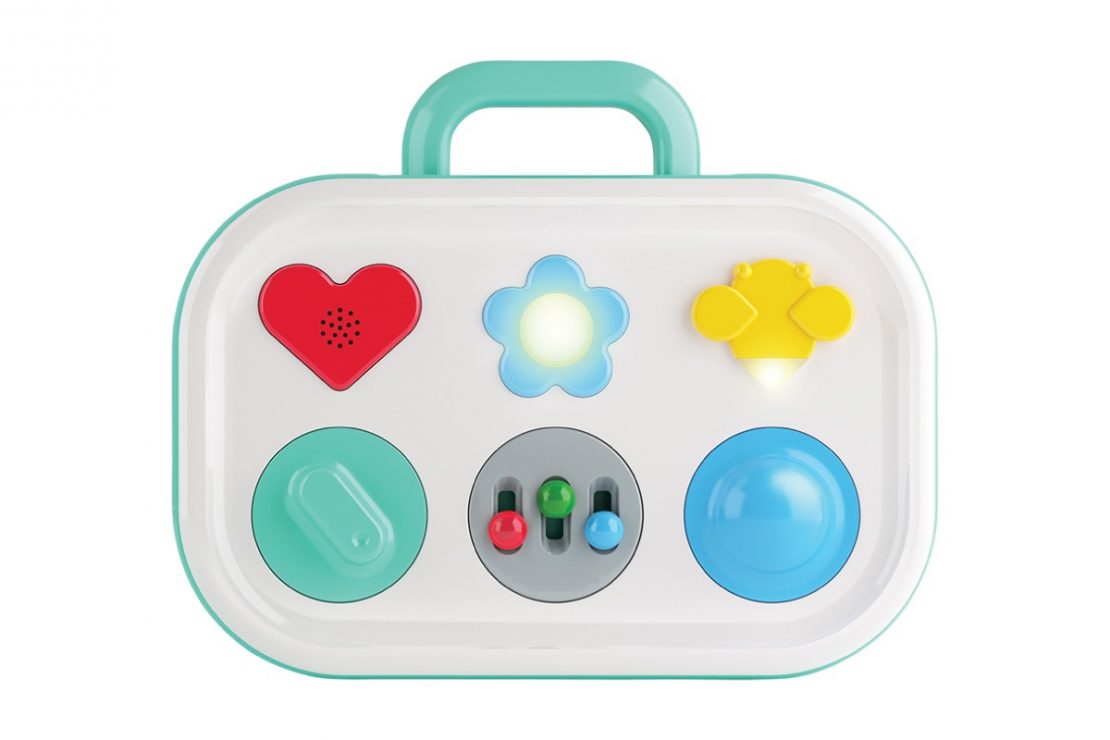 Keep baby busy with this activity board! Sounds, vibrations, and lights are triggered by the buttons, dials, and switches. The smooth plastic and the bright colors will keep baby intrigued. With a handle on top, it's easy to take the show on the road!
Measures about 9.5" wide x 7.5" tall.
Requires 3 AA batteries, not included
---
Hudson Glow Rattle
6 mo & up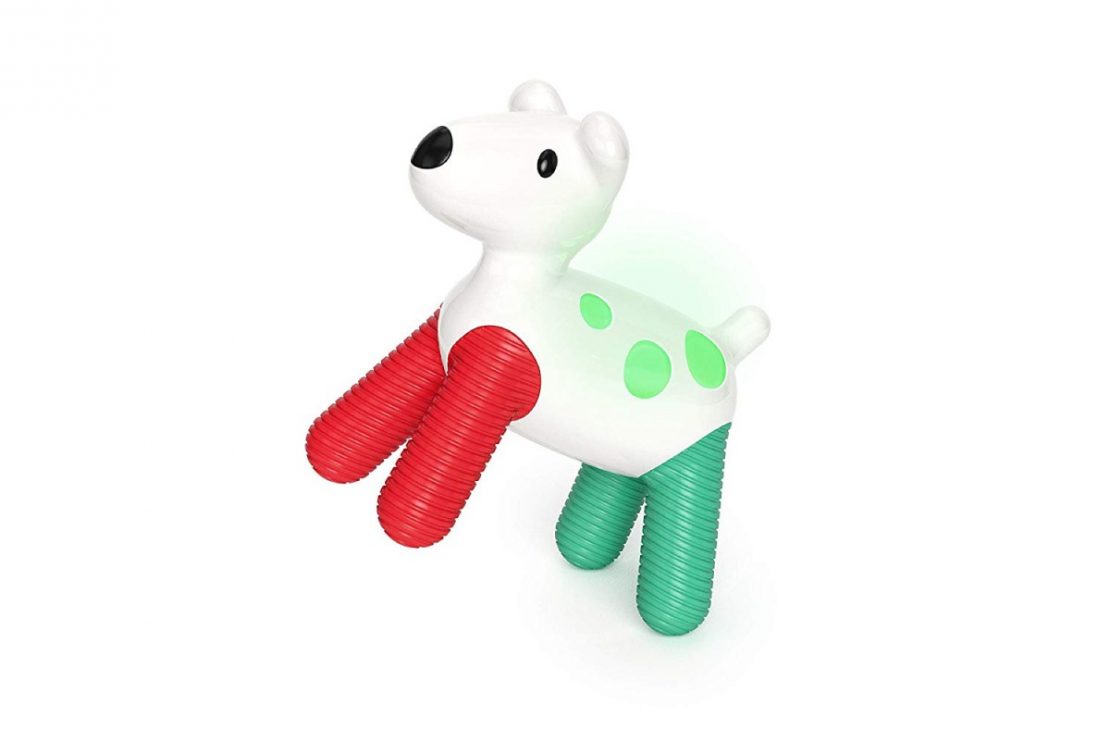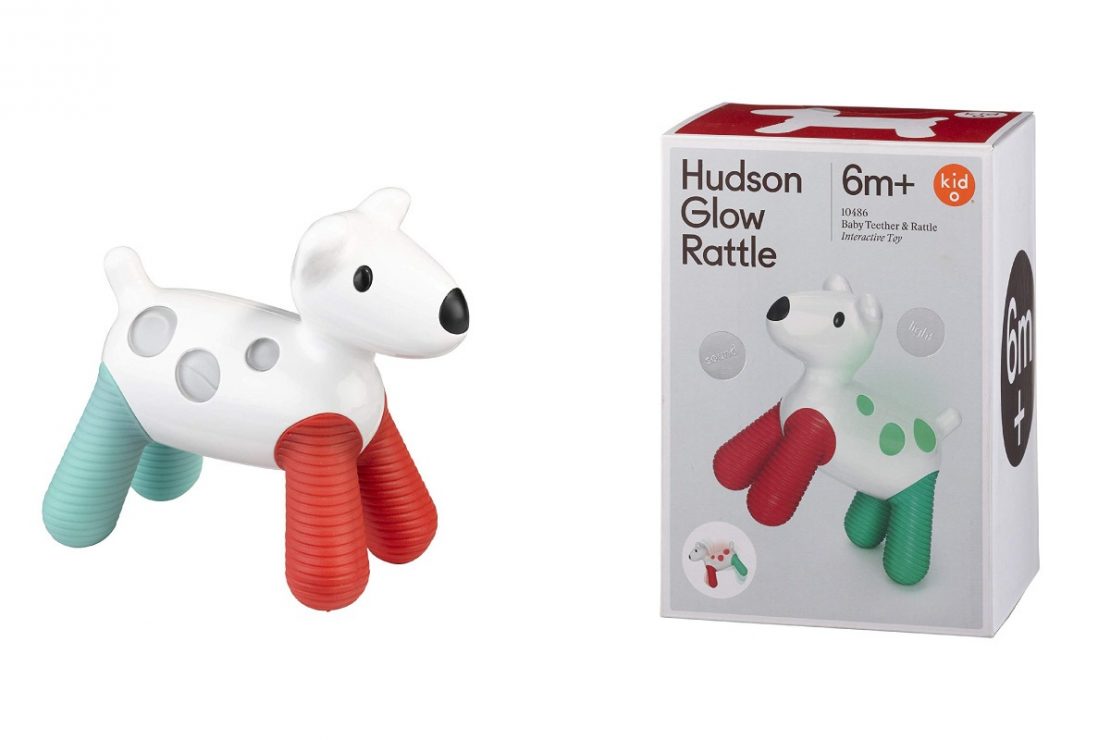 What a friendly little pup! This motion activated rattle responds to how baby shakes it. Lean his green legs down, and he'll glow green! Tip him toward his red legs, and the spots glow red! The soft rattling sound will capture baby's attention. And Hudson's soft textured legs are perfect to soothe baby's gums!
Includes 3 button cell batteries
---
Woodland Wobble Toys
12 mo & up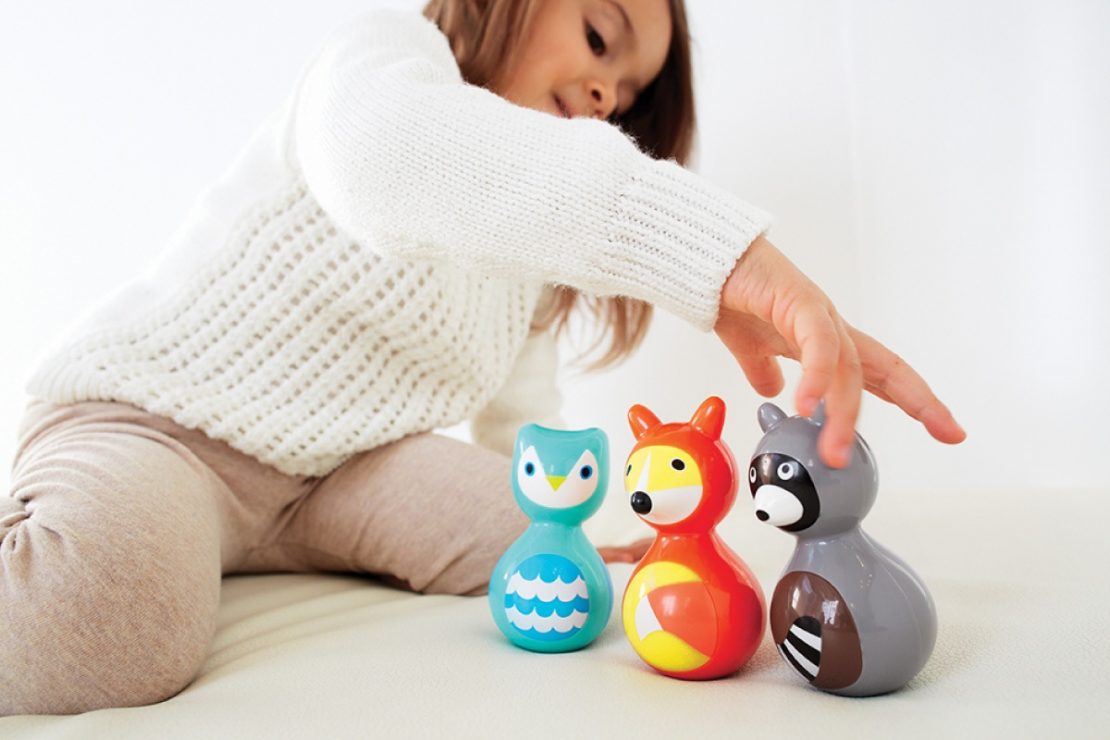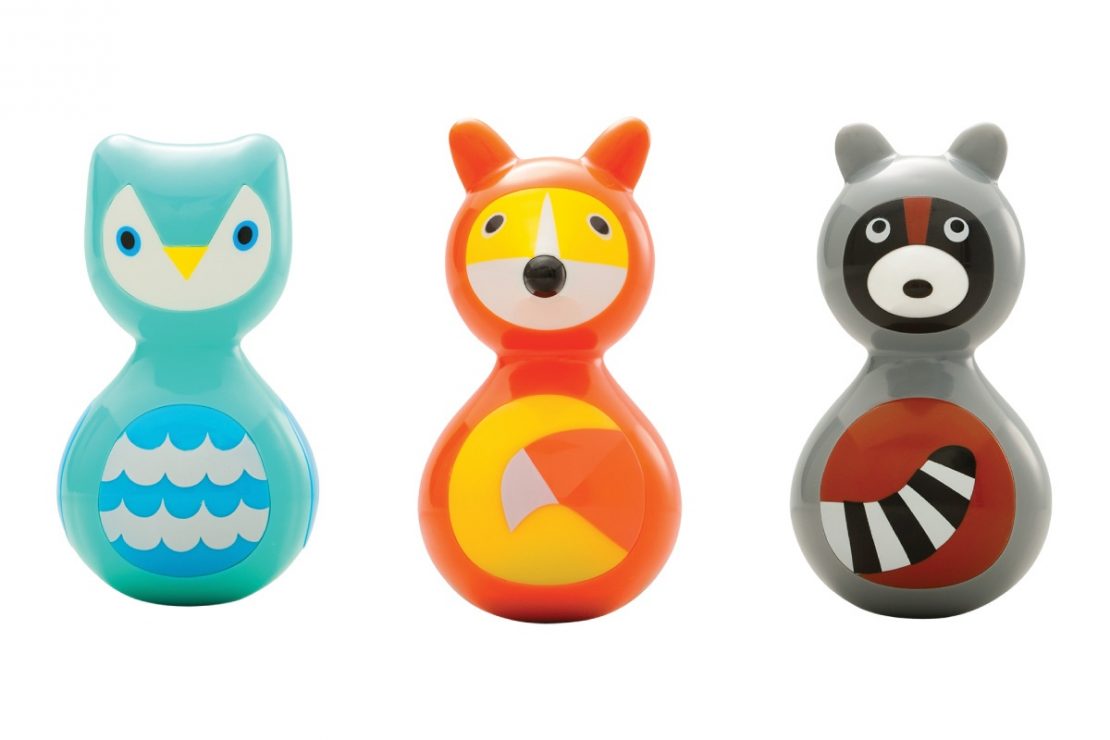 Tip, dip, spin, and come back up! These wobble toys have a weighted bottom that always brings them upright again. The repetitive action will keep little ones busy, all while working on that crucial hand-eye coordination.
Available separately:
Each wobble stands about 4" tall.
---
Hide & Seek Discs
12 mo & up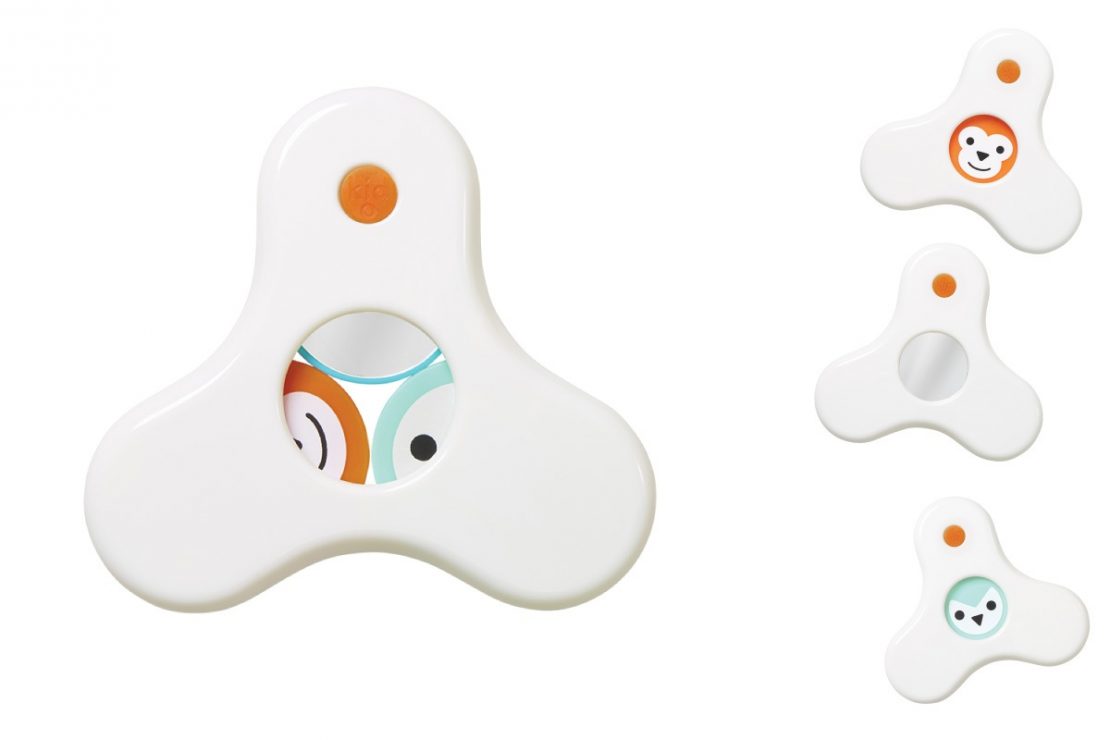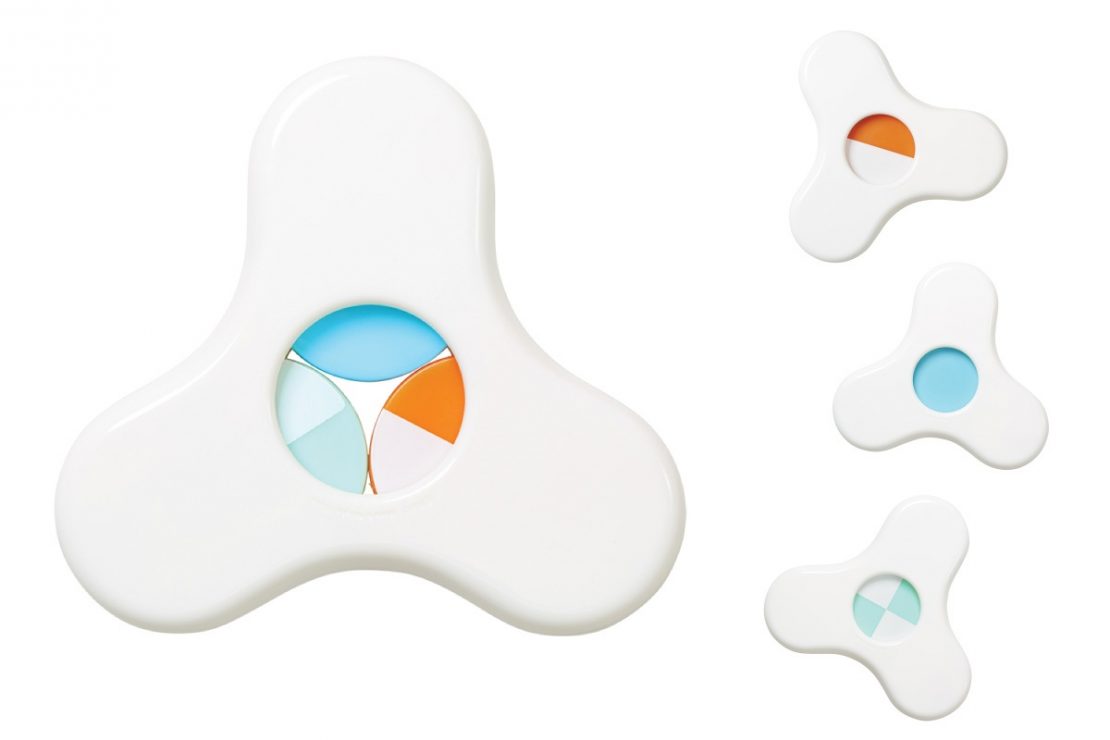 This three-part sliding toy will delight babies and early toddlers alike. The double-sided discs fall into place as children rotate the toy to reveal new and exciting images. With each turn, new faces and patterns will appear for constant exploration. Shake and try to guess which face will appear!
Measures about 5" across.
---
Airplane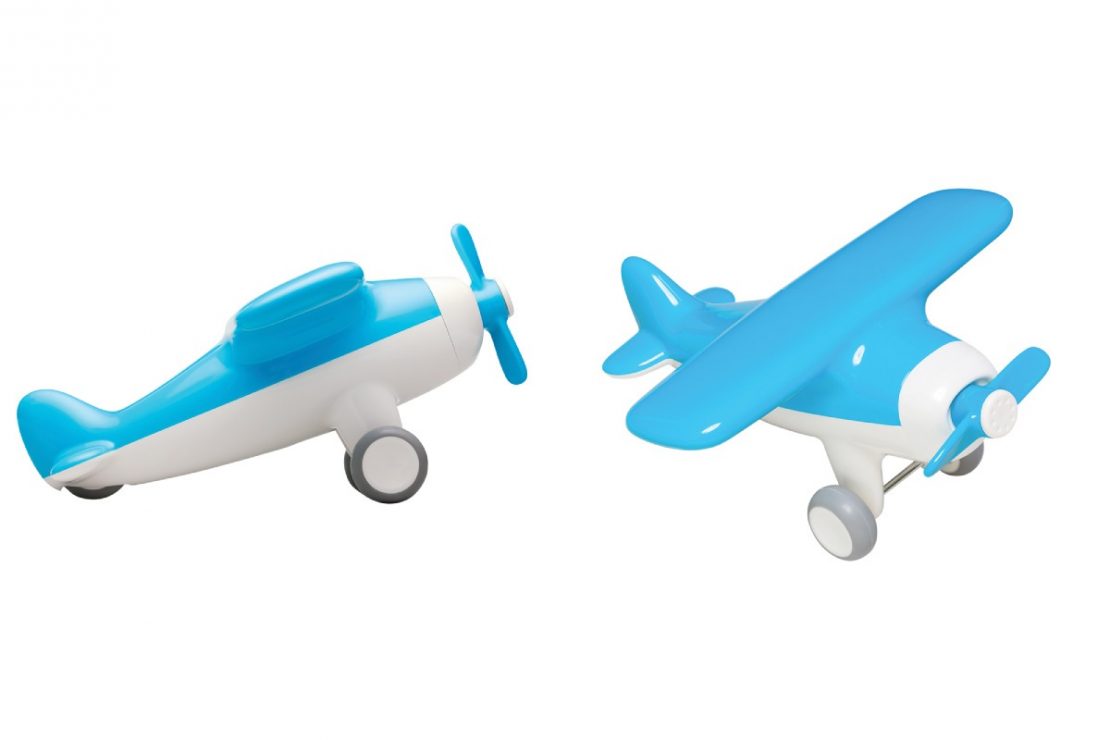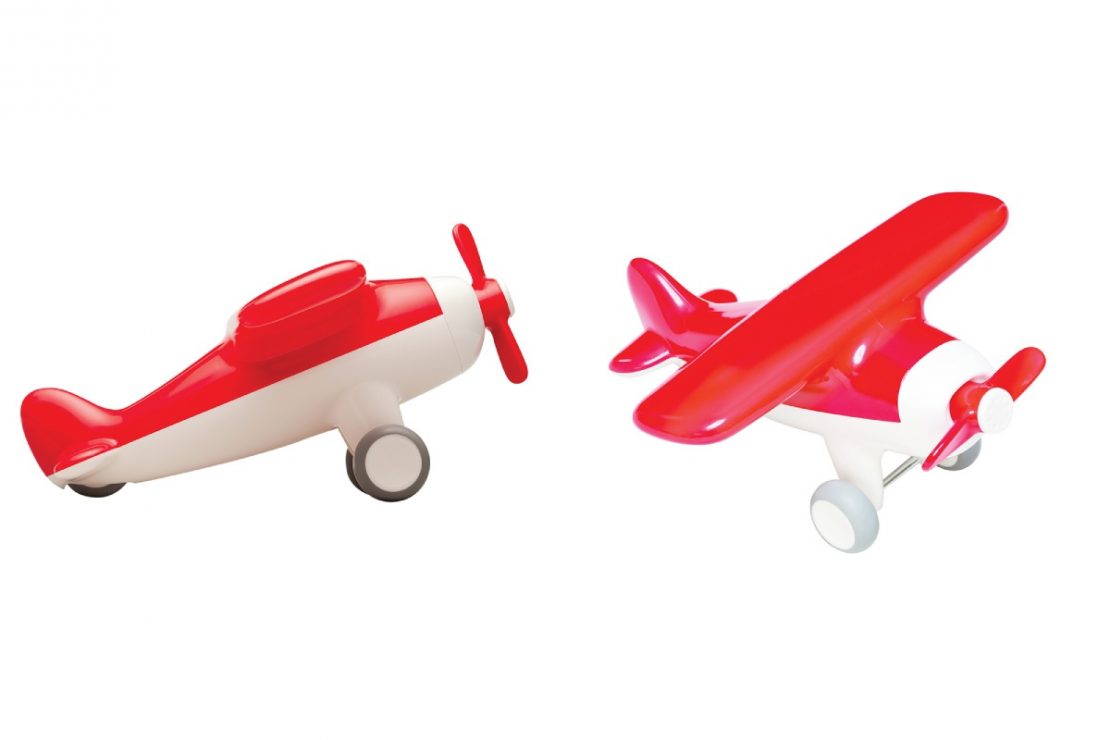 Let your imagination soar with this gliding toddler plane. The dynamic rolling rubber wheels and spinning front propeller will engage your young pilot. The perfect skill building size, it helps develop gross and fine motor skills, early pretend play, hand/eye coordination and physical confidence. In red or blue.
Measures 8.5″ long x 4.25″ tall x 8.5″ wingspan.