Kids First Coding and Robotics Kit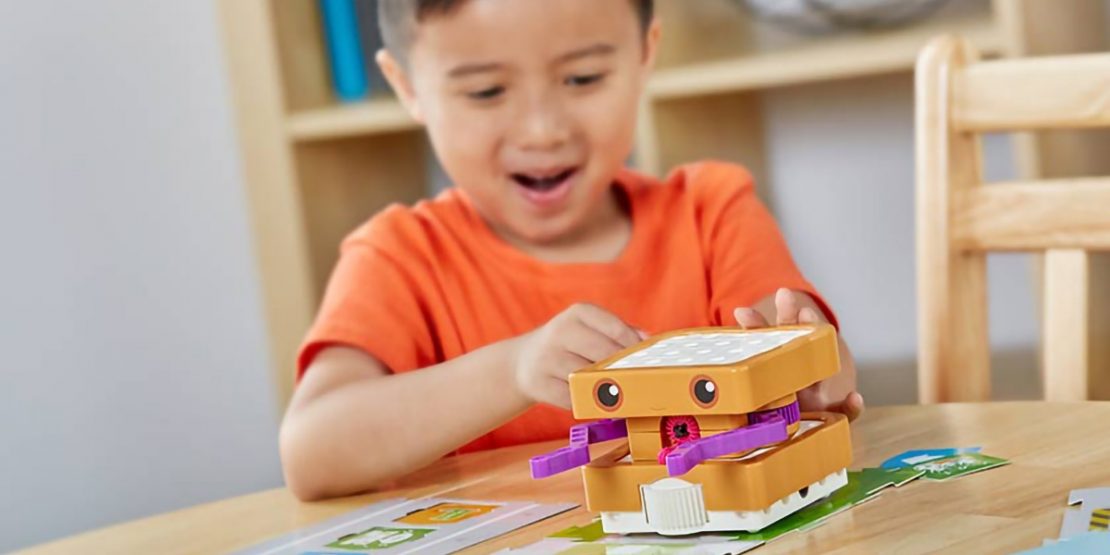 Screen-Free Coding, As Easy As Peanut Butter and Jelly!
Ages 4 - 8
ASTRA Best Toys 2018 Winner
Meet Sammy. This cute little peanut butter and jelly sandwich is actually a robot that teaches coding skills and principles to early elementary kiddos. No screens required!
Programs are created by laying down "code cards" in the robot's path. It happily trundles over them, reading the instructions with an optical scanner in its base. Once Sammy has completed your card path, lay out the map cards. Sammy will execute the program it just leaned!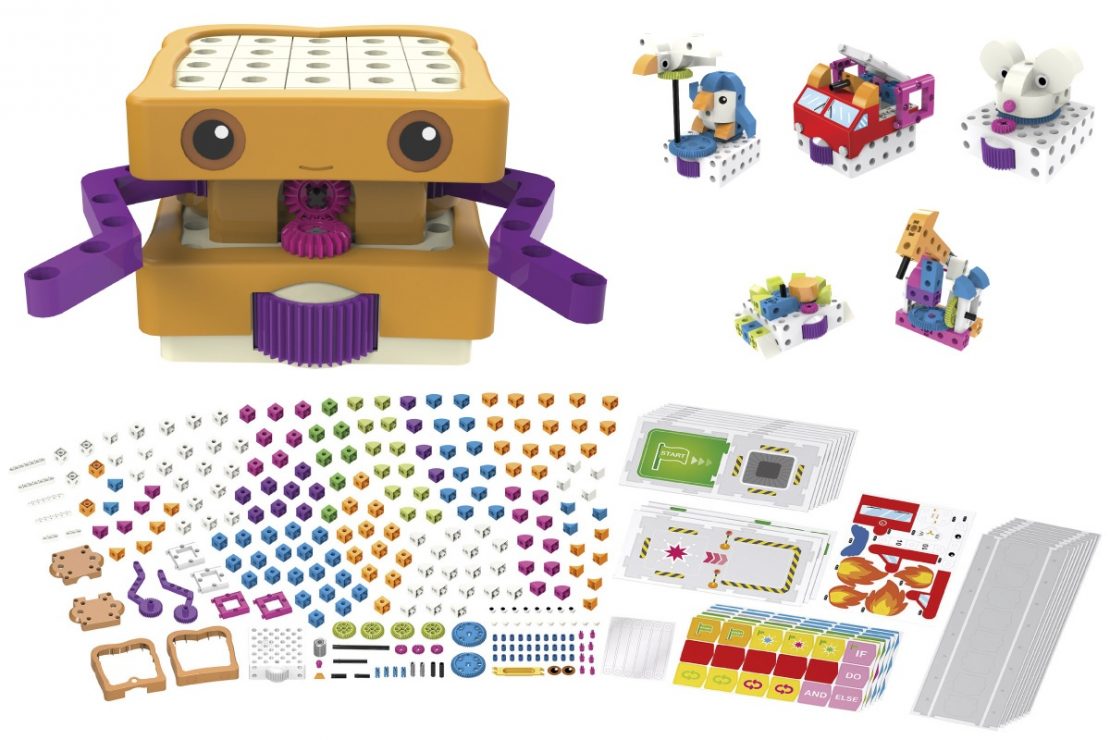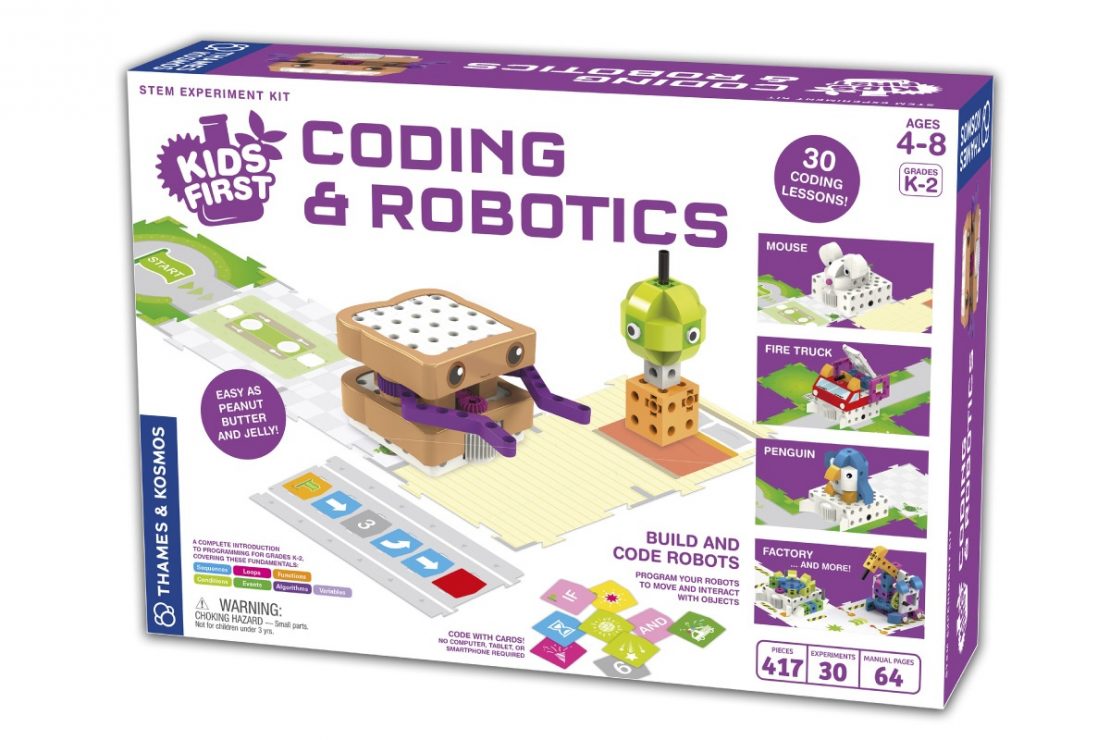 You can program the robot to move in different directions, activate its output gear, light up its LED, play sounds, and respond to different function cards.
The kit comes with enough parts to build Sammy and five other robots, one at a time. Each robot has a different challenge. And each challenge teaches kids an important element of Computer Science and Engineering.