Kingart Artist Supplies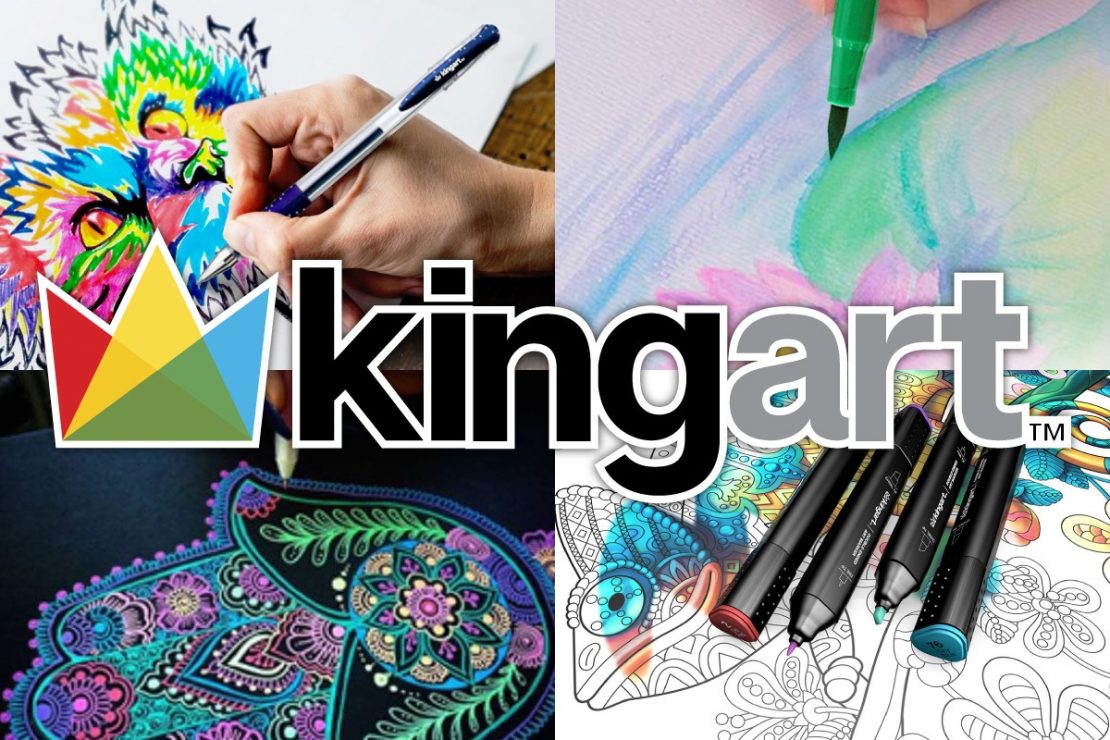 High-quality artist supplies for budding artists!
Kingart is a new player on the art supply scene. They're an outgrowth of Loew-Cornell, a company that created supplies for artists and hobbyists from 1963 until 2006. Using this depth of knowledge, Kingart creates meticulously designed products for creative folks of all ages. Discover your new favorite medium today!
---
Soft Grip Glitter Gel Pens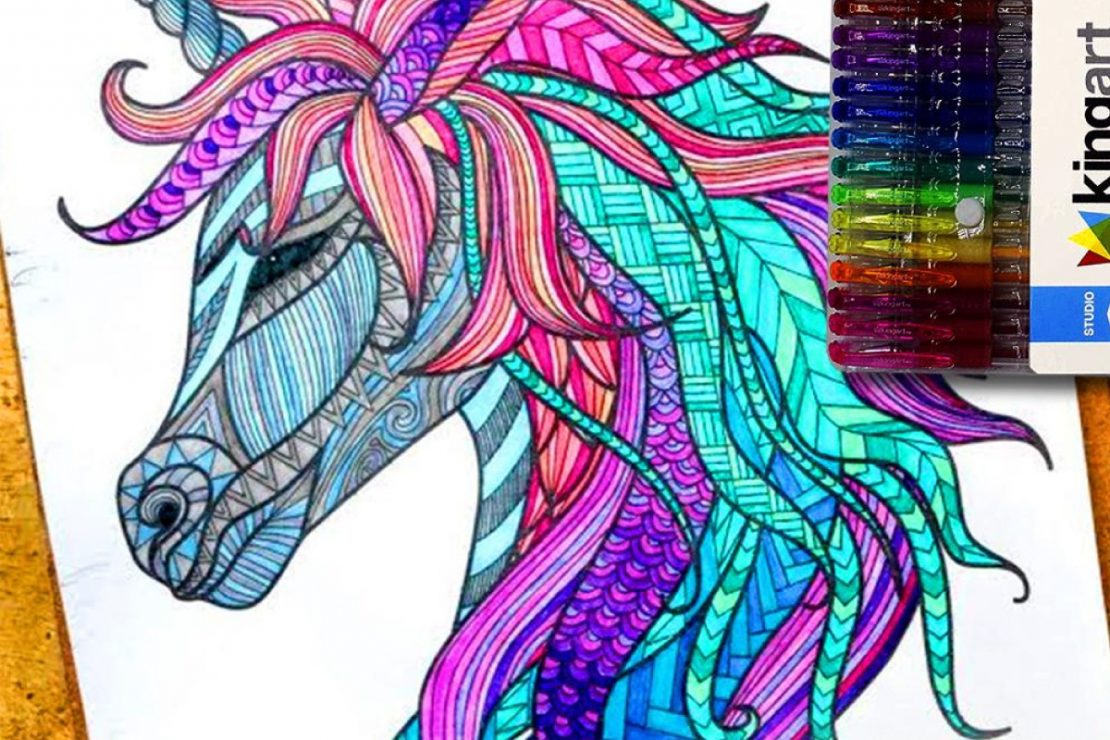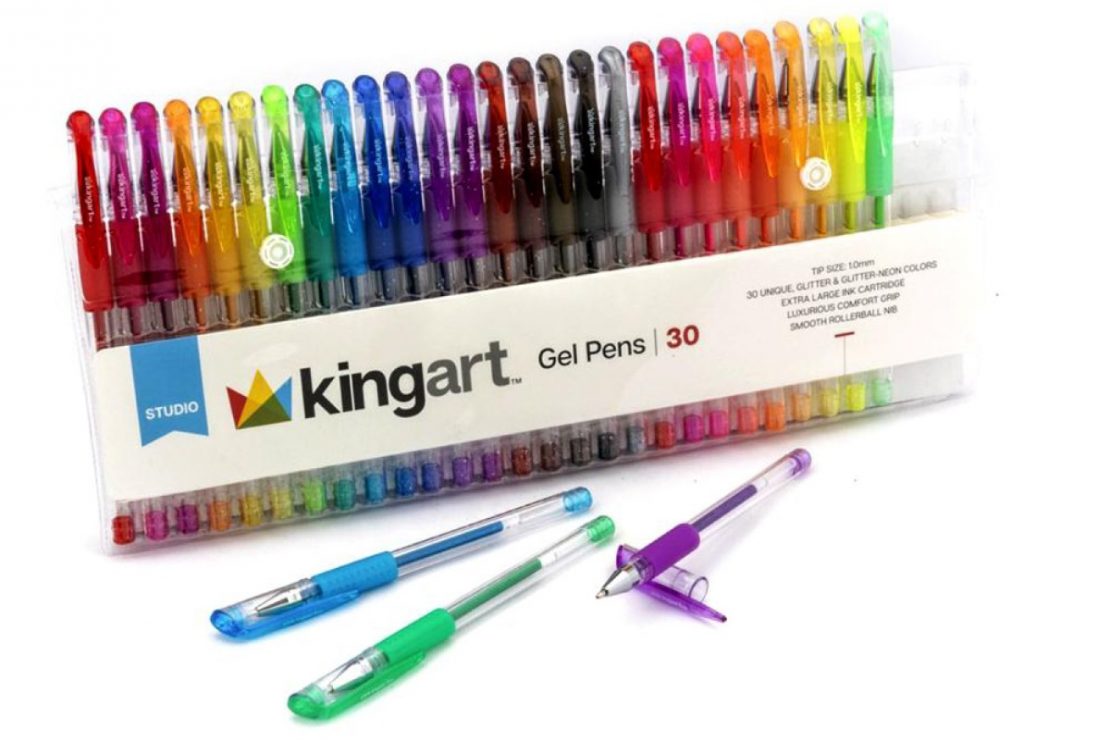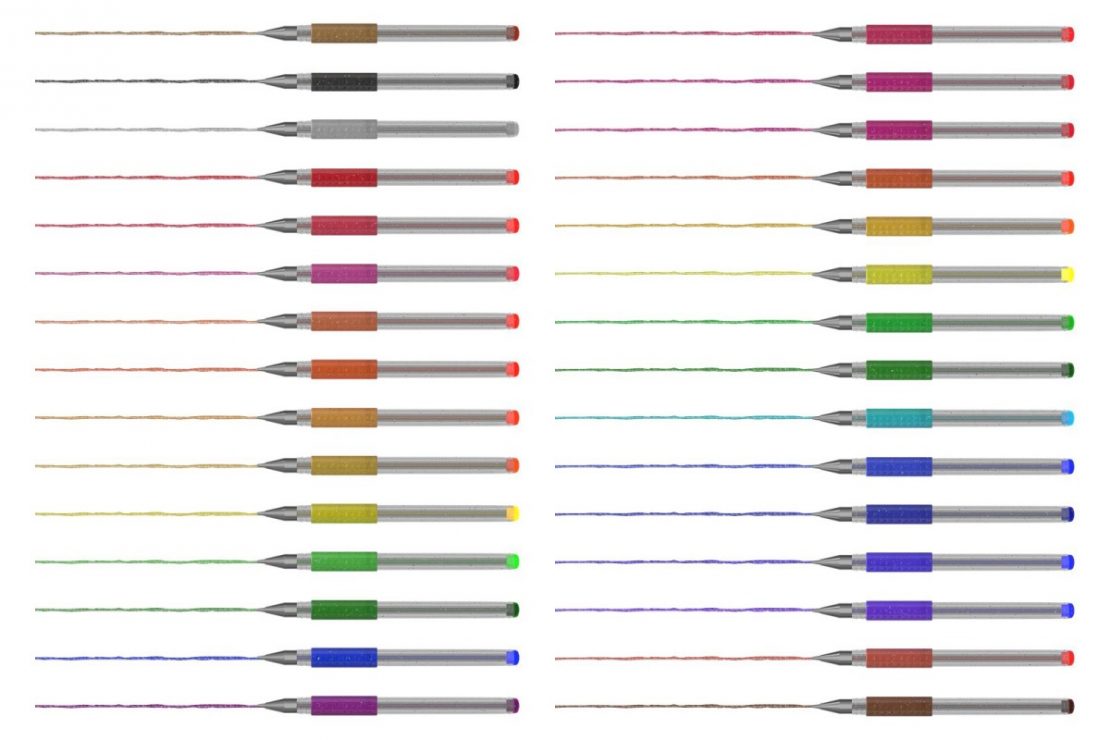 You'll be amazed at what you can do with these gel pens! They have a cushioned grip area, extra large ink cartridges, and smooth laydown of the ink. You can create intricate drawings with rich color and delicate details. They work wonderfully on dark and colored papers, as well as on white. The subtle sparkle in the ink adds just a touch of magic to even the simplest doodles!
Available in a set of 30 pens.
---
Glitter Markers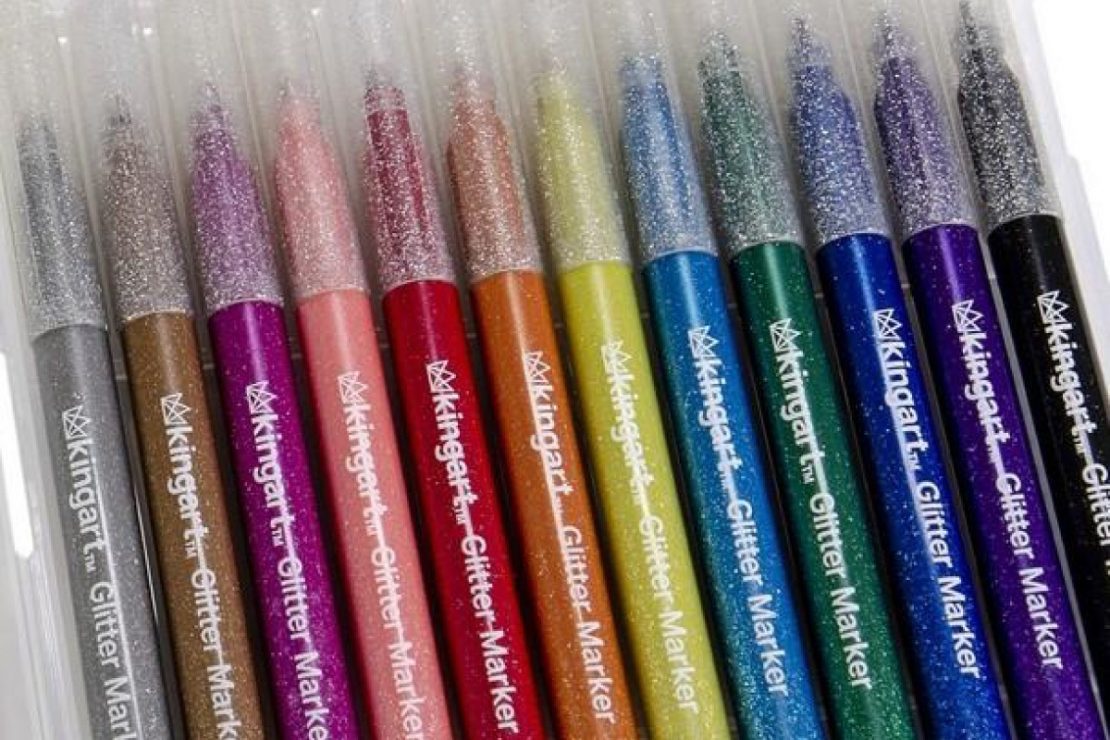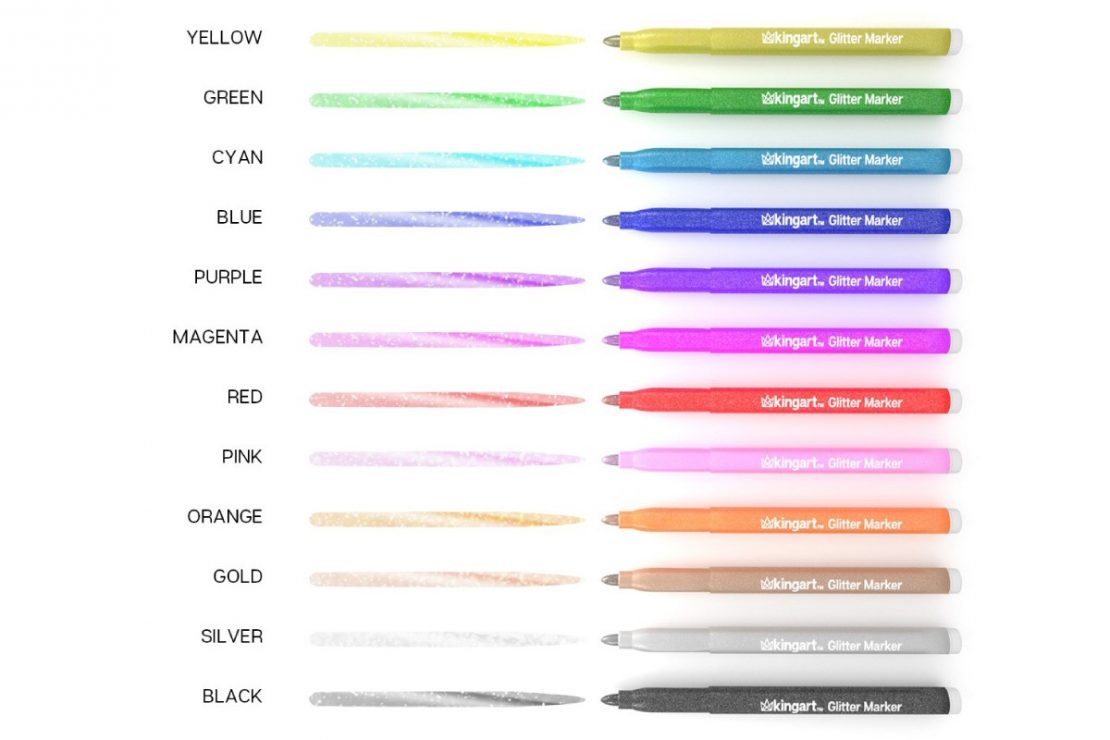 Add glitter with every stroke! These Glitter Markers have a fine tip that's ideal for lettering, drawing, coloring, and adding glittering accents to papercrafts of all kinds.The marker ink blends easily and cleanly, plus it's acid-free, non-toxic, odorless, and lightfast. It also dries to a waterproof finish.
Available in a set of 12 markers.
---
Watercolor Brush Markers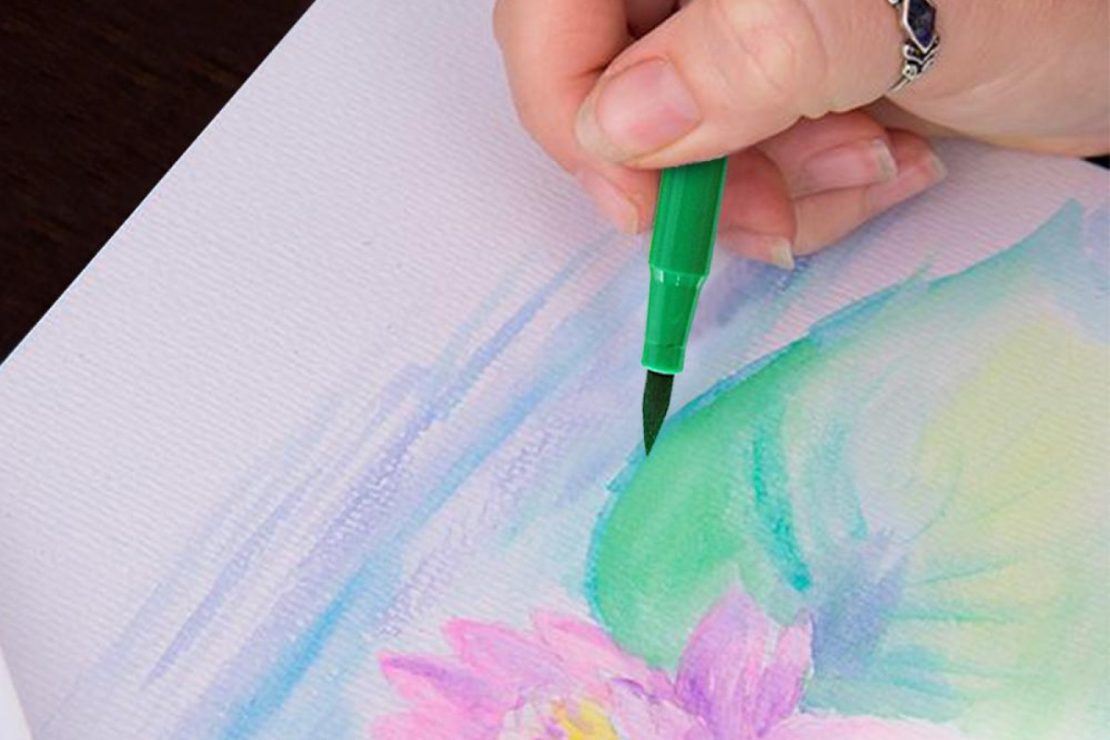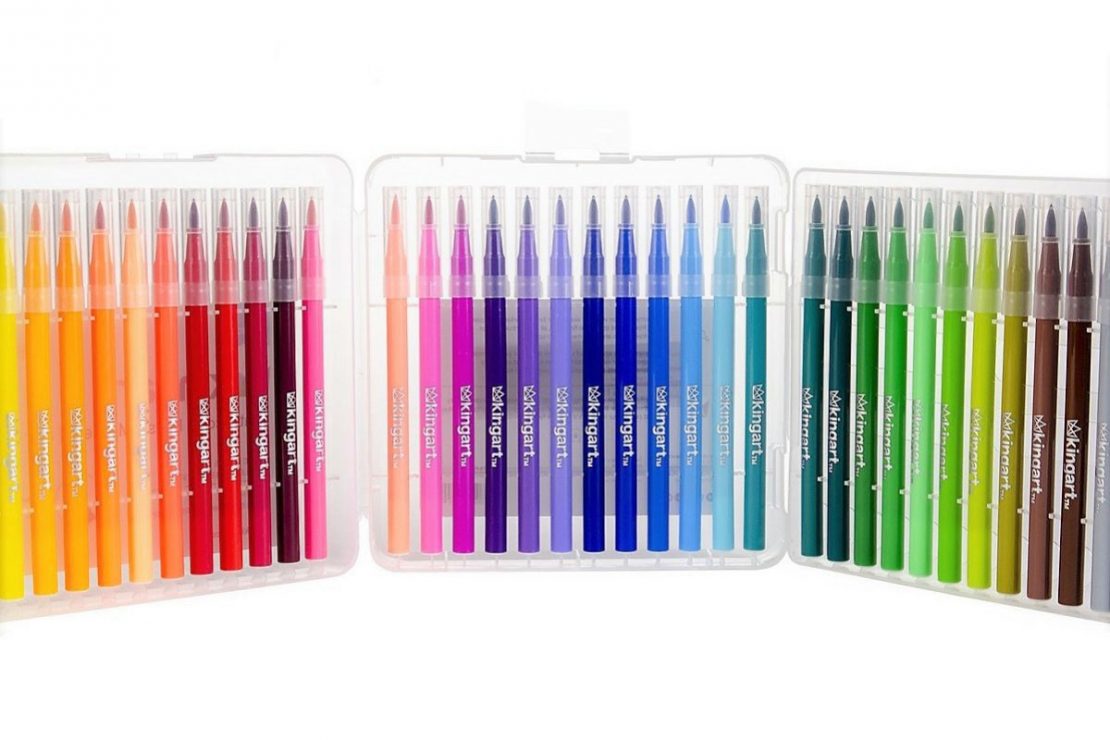 Perfect for aspiring artists and beginners looking to hone their techniques! These watercolor brush markers have a flexible nylon tip that will create consistent fine lines and broad strokes, in a smooth flow of water-based inks. The vivid colors blend easily and emulate the look of watercolor paint.
Available in a set of 36 markers
---
Double Ended Art Markers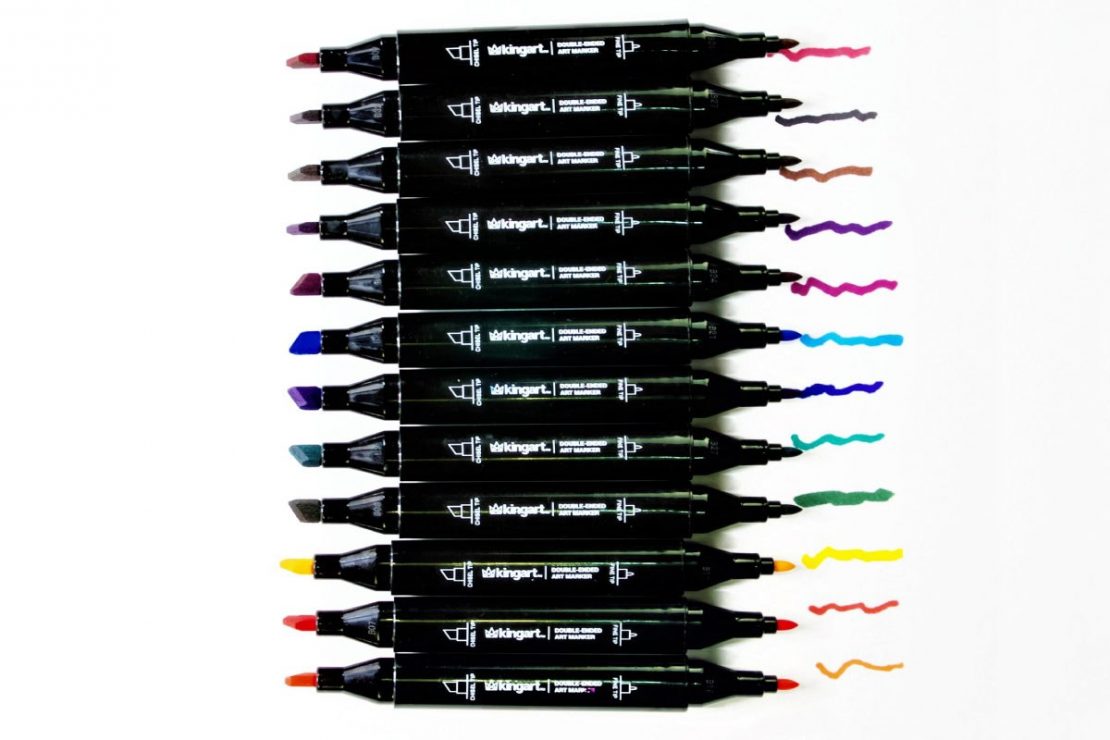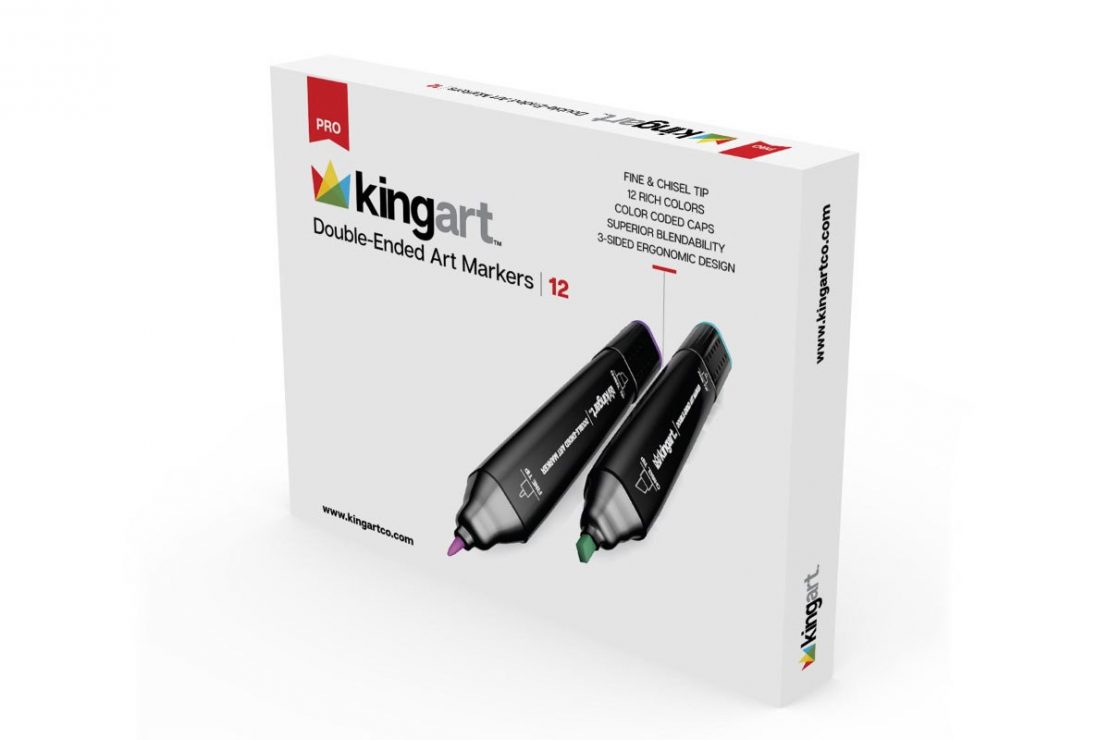 Broad strokes and fine lines await! These double-ended markers give you plenty of options for making art. The dye based inks are deeply saturated for brilliant color and smooth blending. The fine tip creates precise lines. The chisel tip allows for broad and expressive strokes. The barrel is triangle shaped for a comfortable grip and greater control.
Available in a set of 12 markers.
---
Colored Pencils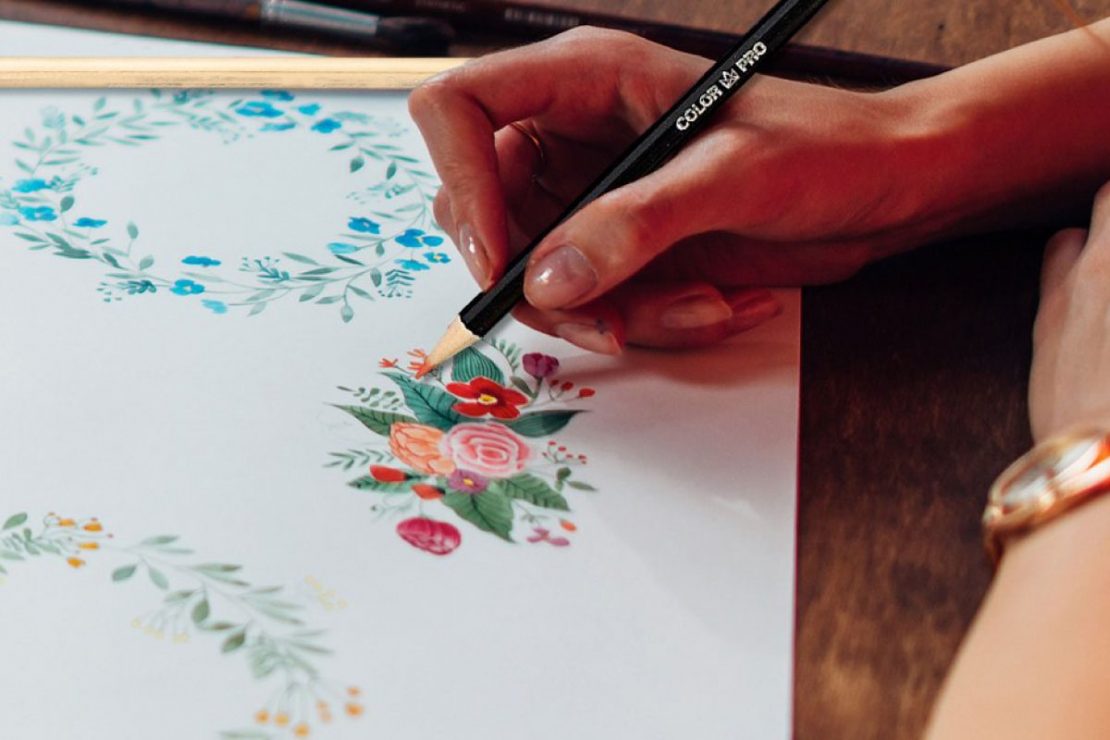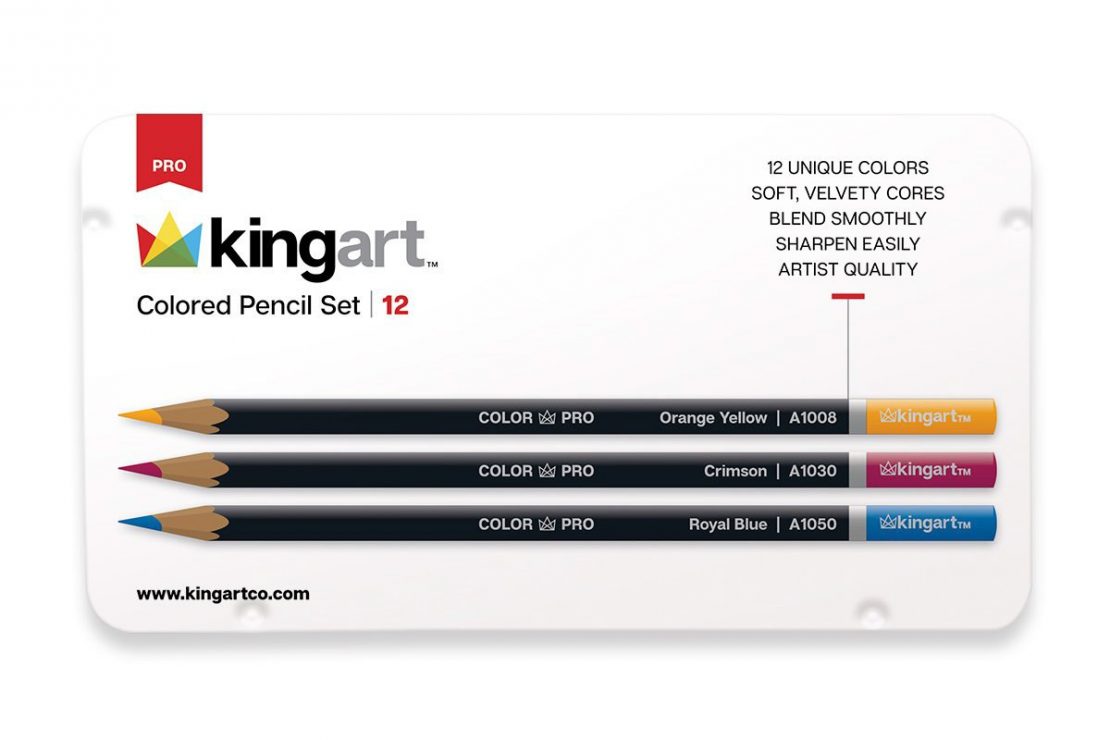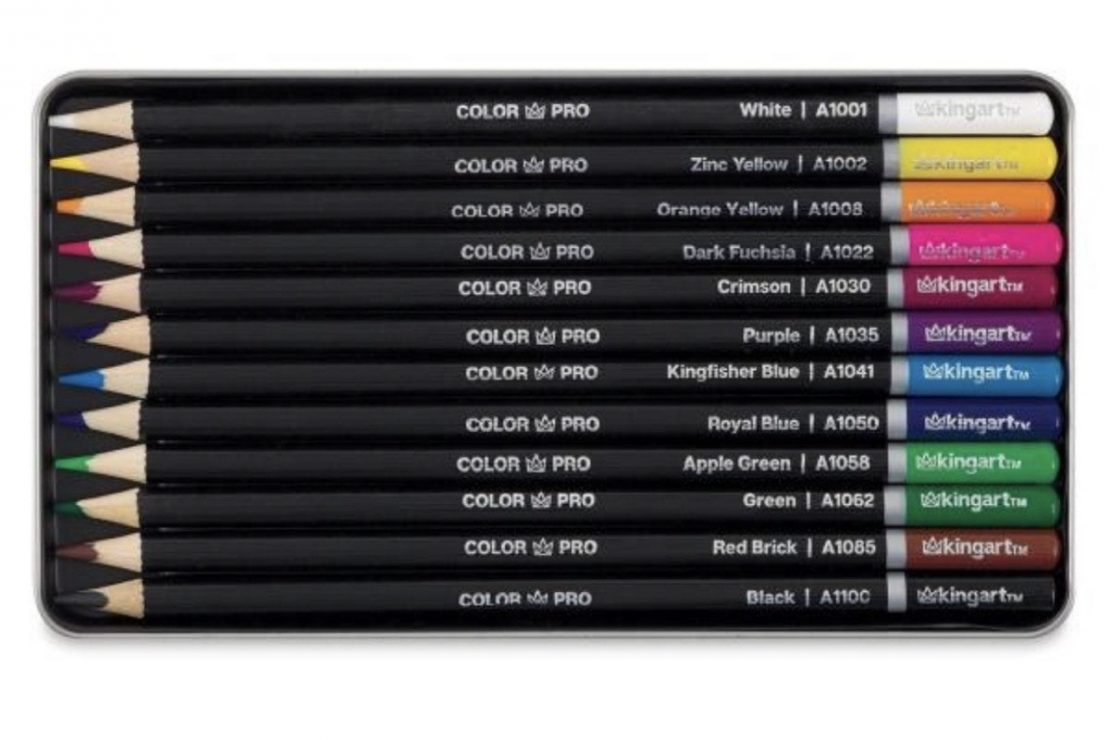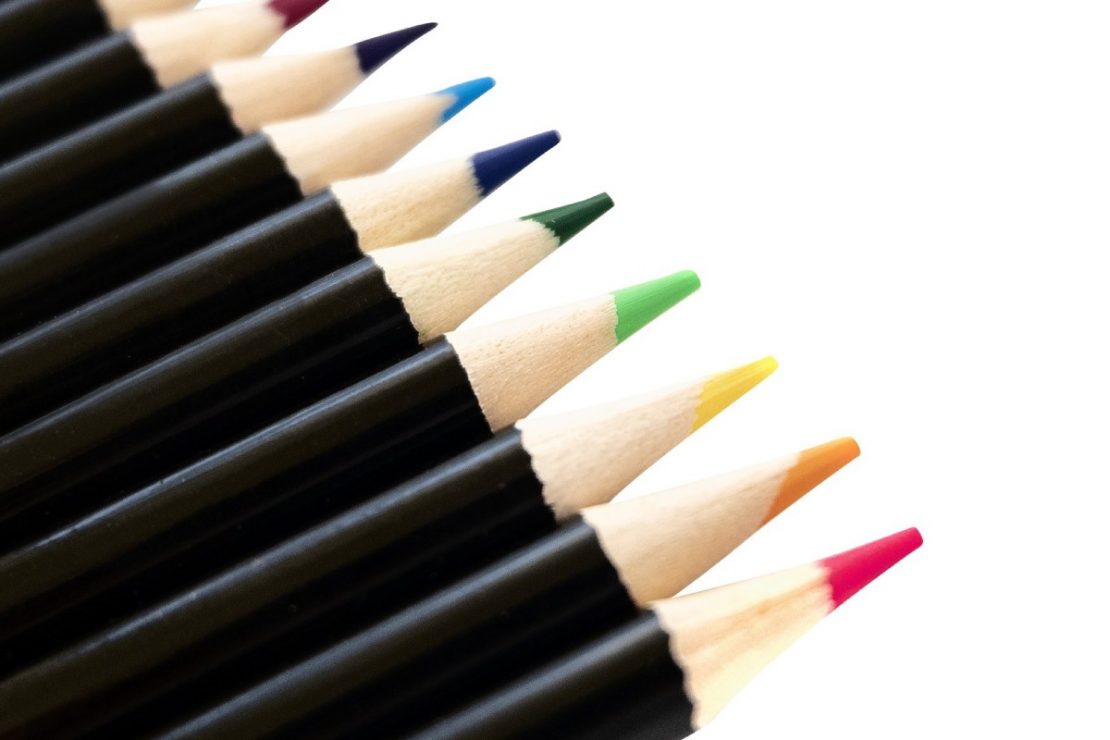 One of the easiest ways to play with color! These soft-cored colored pencils give you amazingly deep colors. Create intricate artwork, quick gesture drawings, or delightful doodles! The durable leads blend and layer easily. Unleash your creativity on your favorite paper or coloring book!
Available in a set of 12 pencils.
---
Watercolor Pan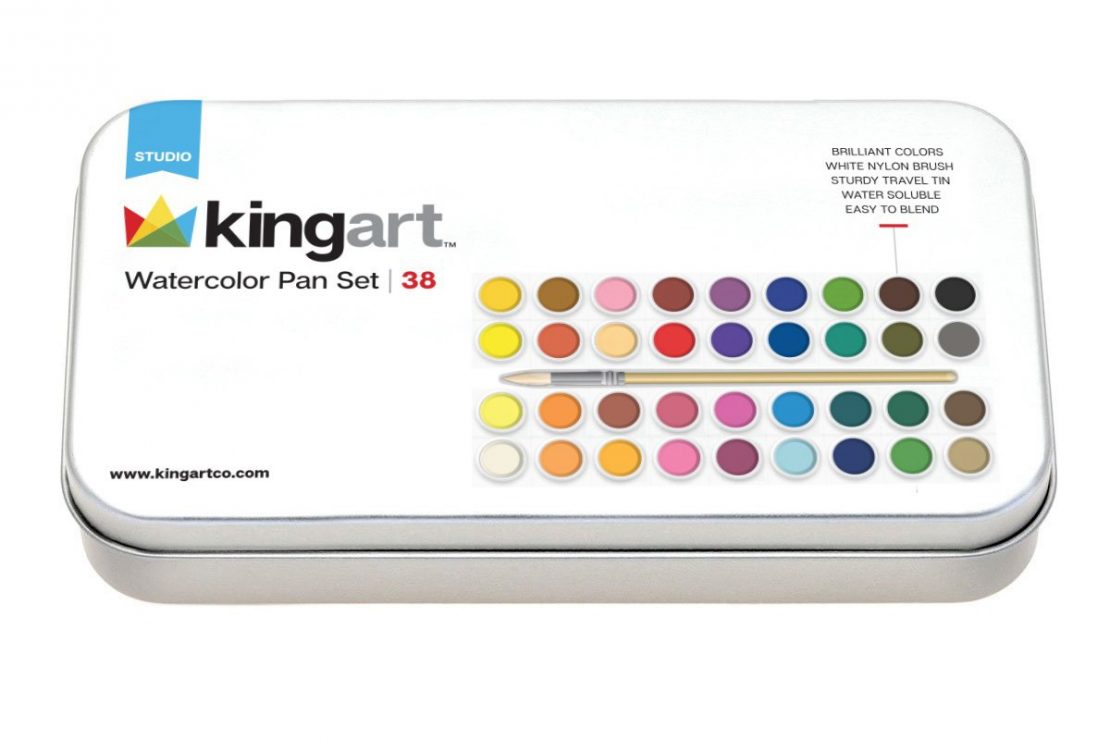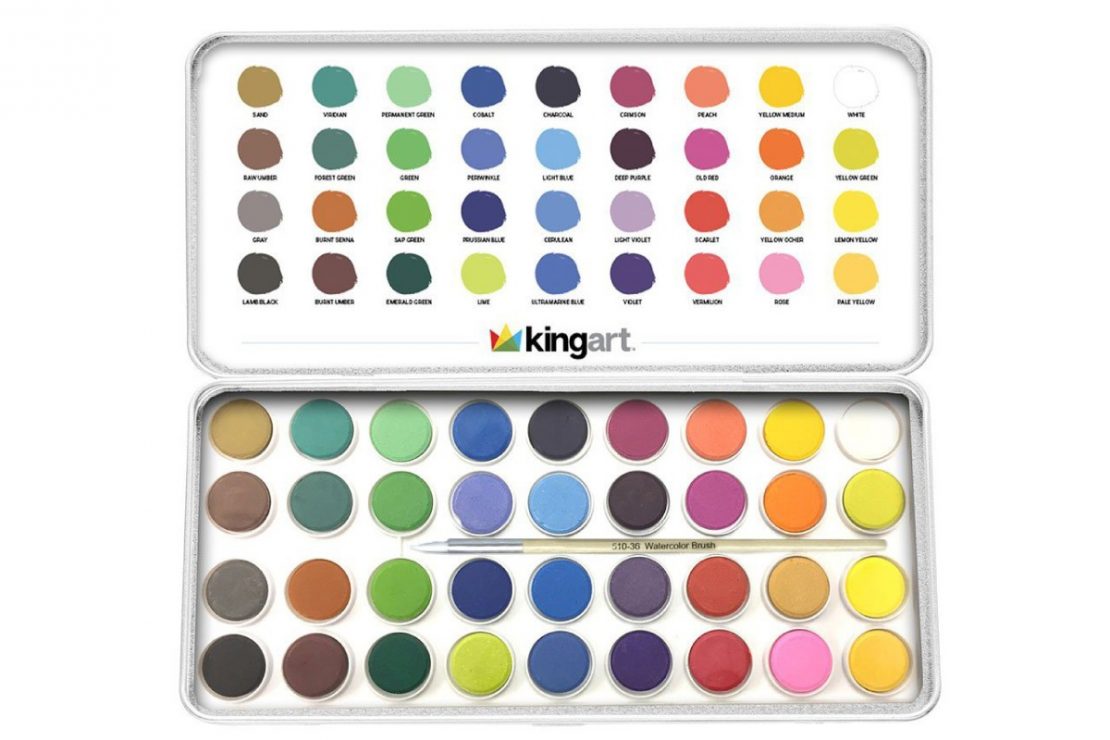 Just add water! This collection of watercolor pans are an excellent start for young artists. These are artist quality pigments in an easy to experiment with form. The paints offer deep and vibrant colors.
Available in a set of 36 colors with 1 nylon brush, all contained in a tin.
---
Sketch & Drawing Travel Case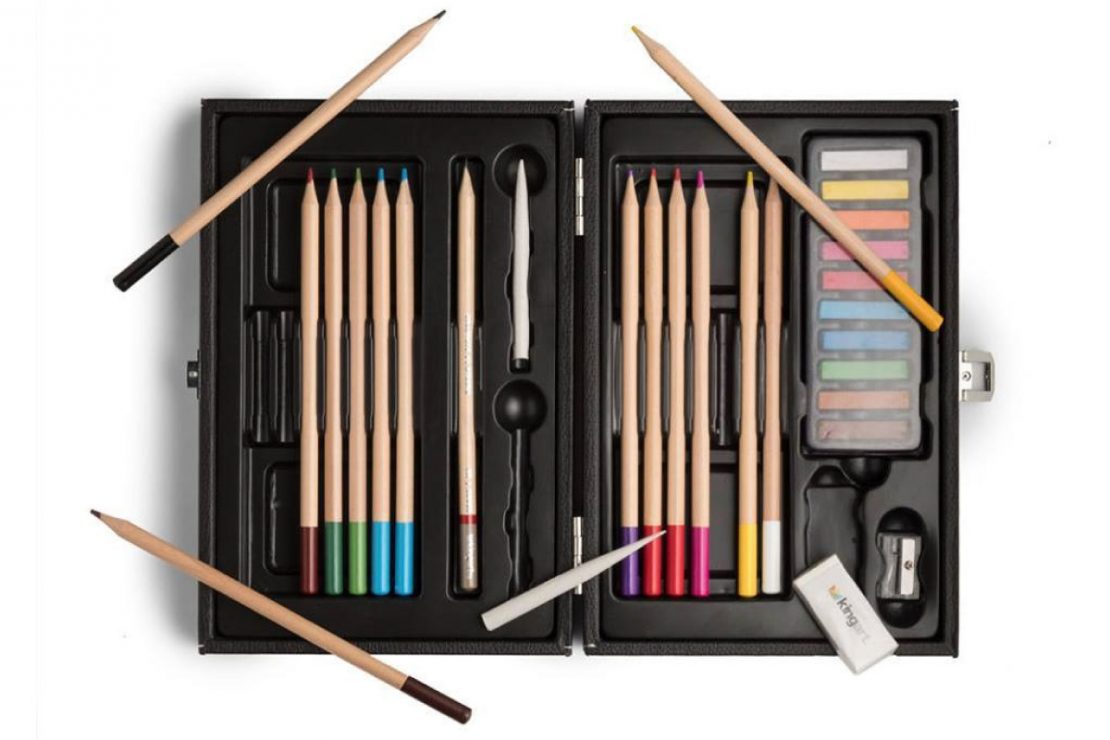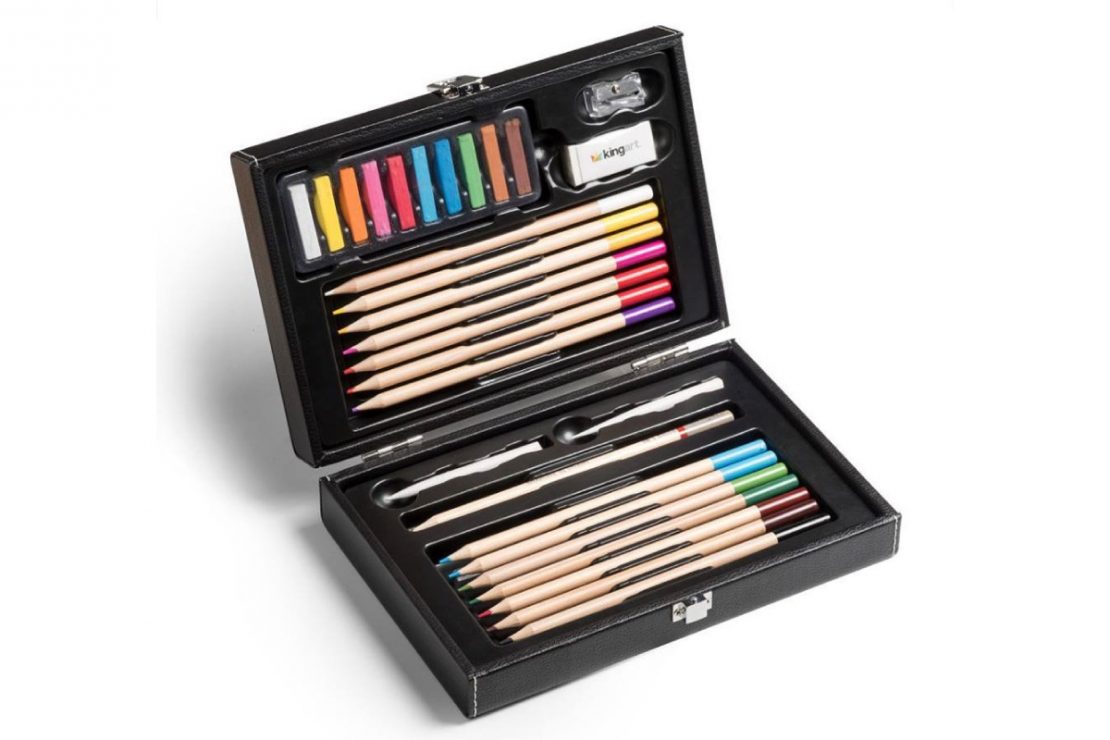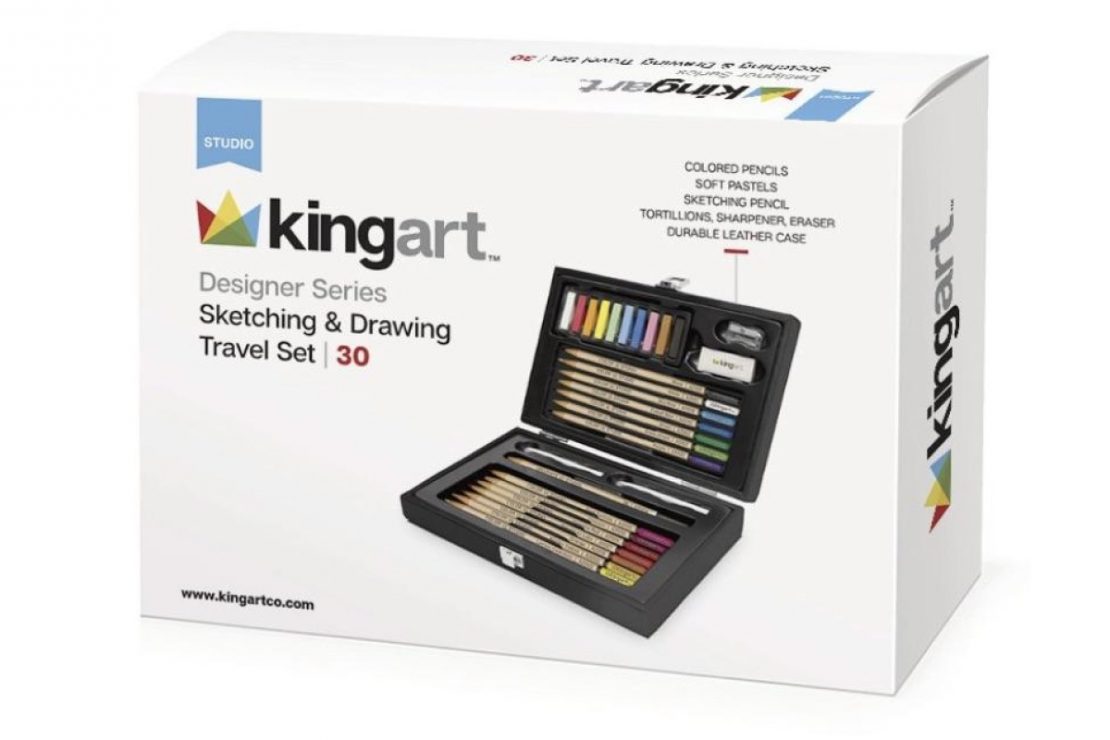 Open the leather case and your fingers will itch to start creating! Colored pencils, soft pastels, and a sketching pencil are all held securely in the case. All you need to bring to the party is your favorite paper, sketch book, or journal.
Set contains 14 colored pencils, 10 soft pastels, 1 graphite 3b pencil, 2 tortillons, sharpener, and eraser in a leather case.
Easel rolls, sketch books, & mixed media paper also available.