Kinoptik Kits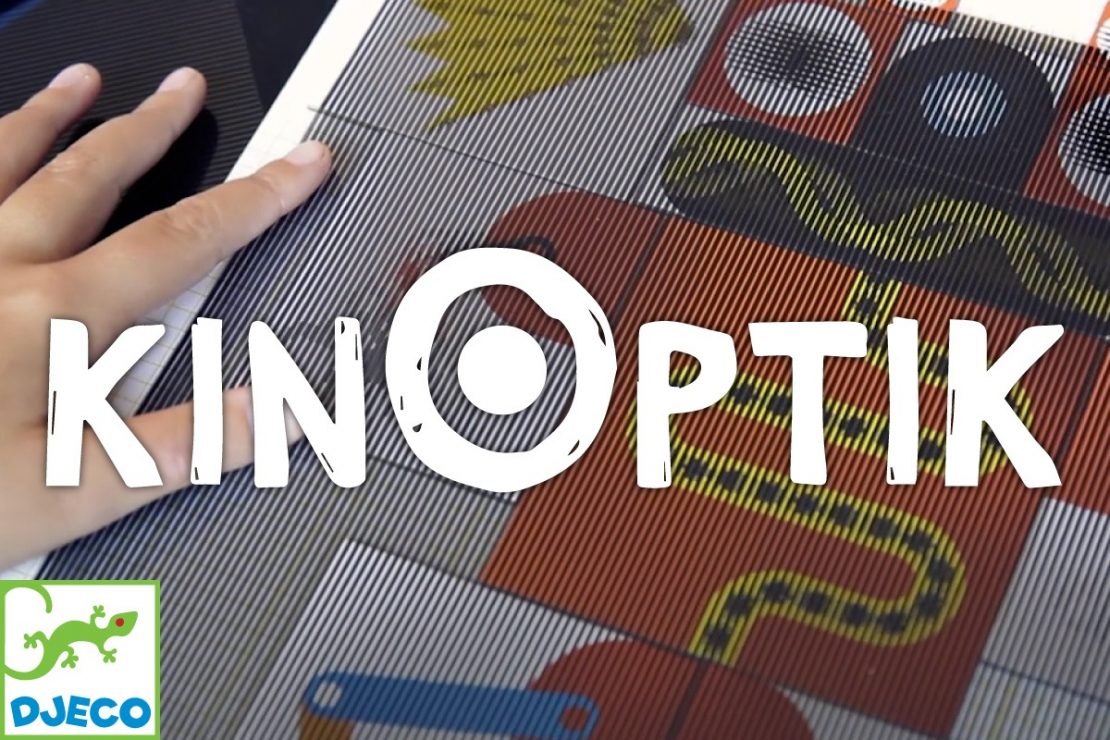 Optical Illusion Animation from Djeco
5 yrs & up
We love these! Build a scene and then with a little help from the plastic cover sheet, your scene comes to life. It's an optical illusion of motion. Kids and grown-ups alike can't stop playing with these.
Each set comes with specially printed magnet pieces, grid-printed board (to help get everything placed correctly), and the cover sheet.
Lookit how cool this is in the video!
Available Kinoptik Sets:
Robots
60 tile pieces that include faces, bodies, arms, and more!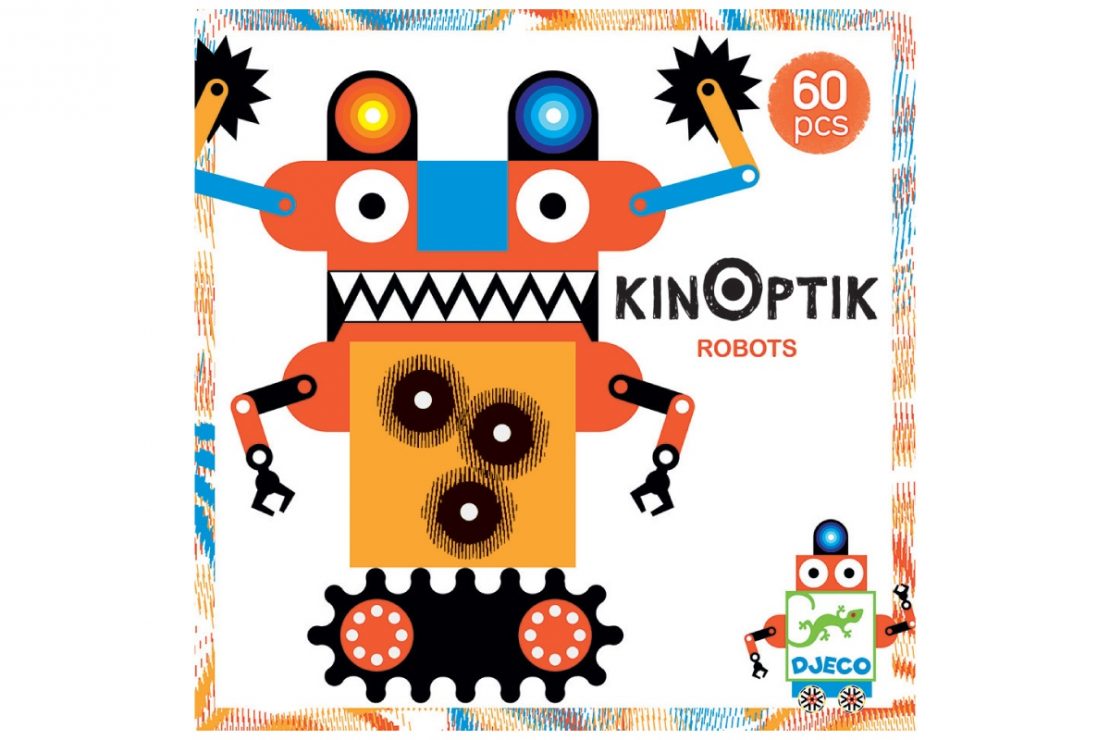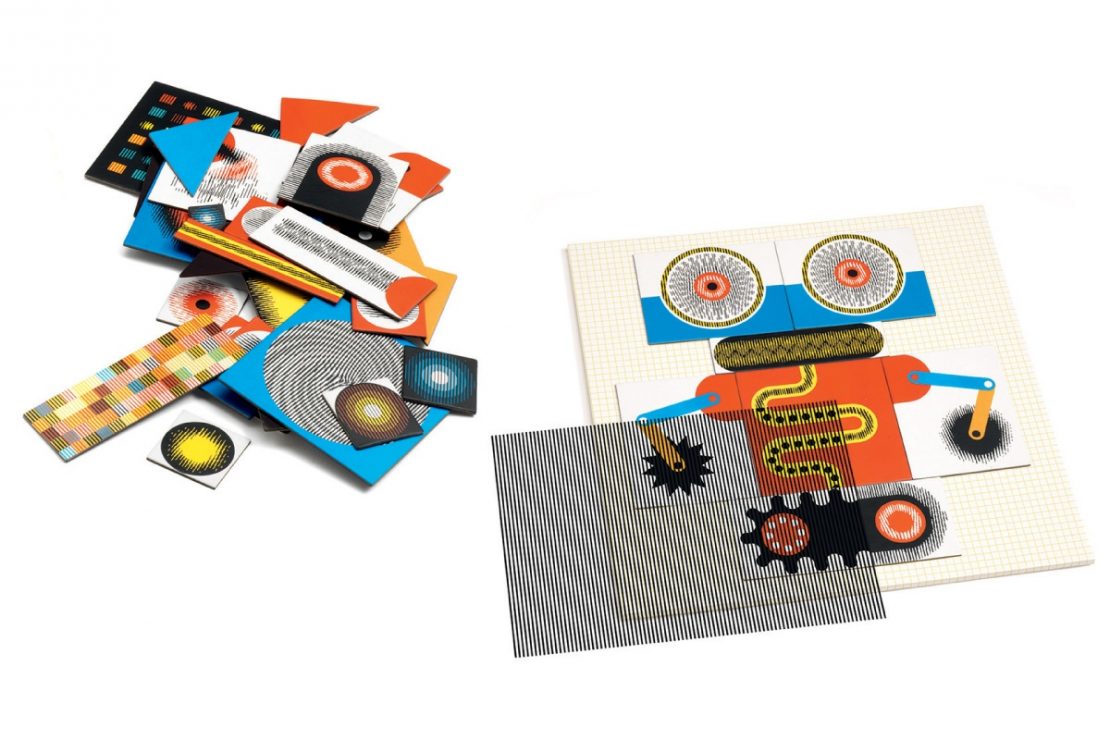 ---
Garden
109 tile pieces that include blossoms, leaves, butterflies, bees, and more!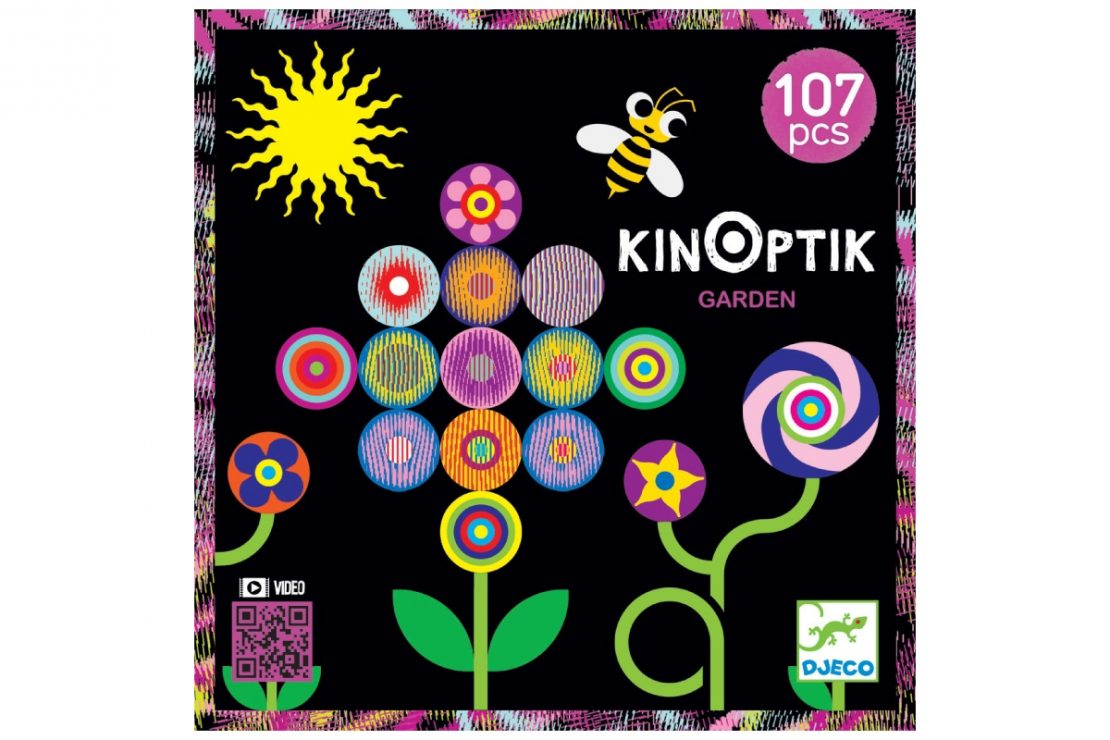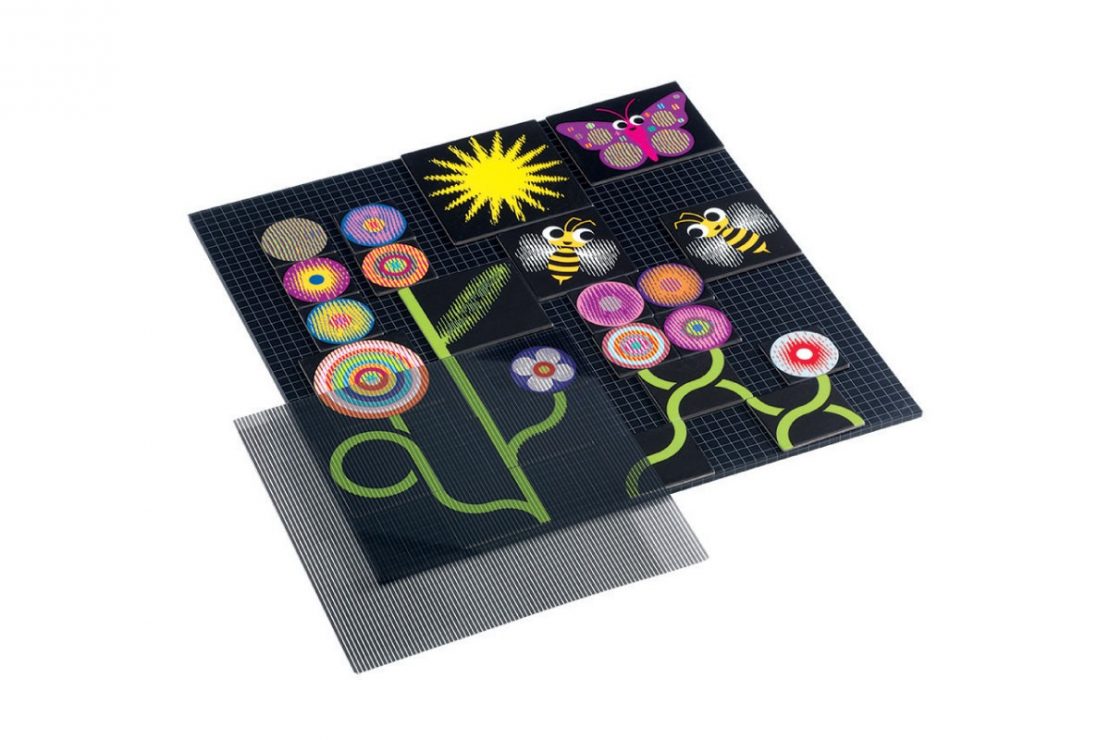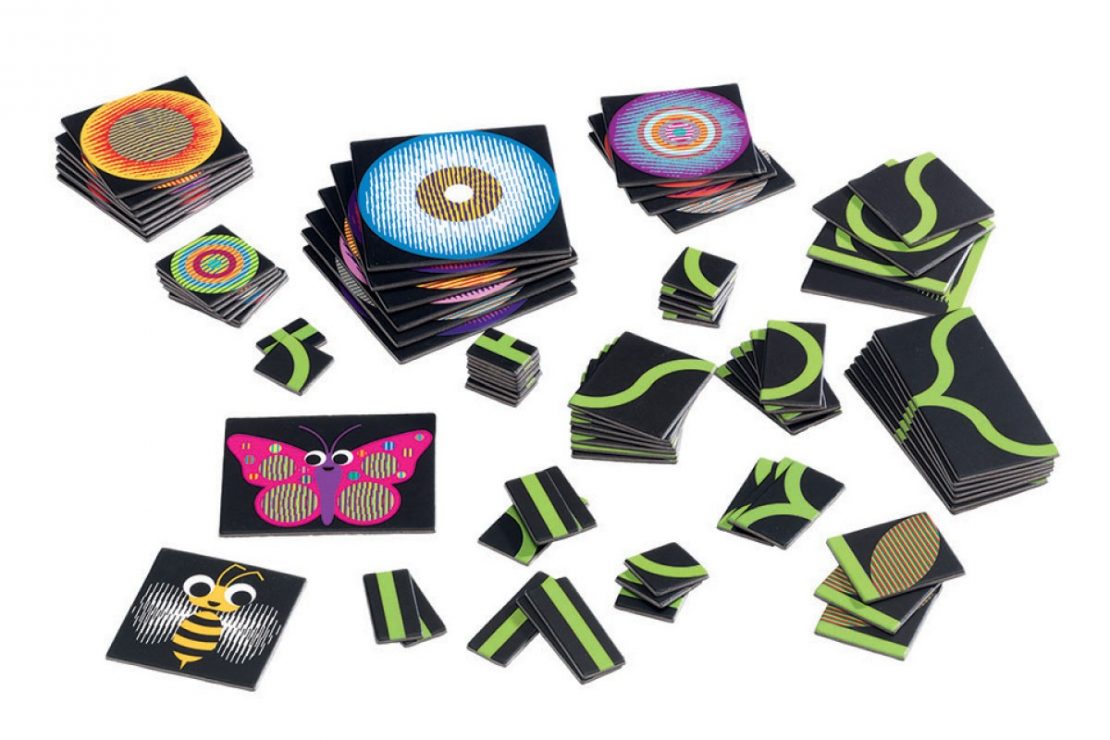 ---
Vehicles
37 tile pieces that include wheels, bodies, and tool arms.