Kwik Stix Art Supplies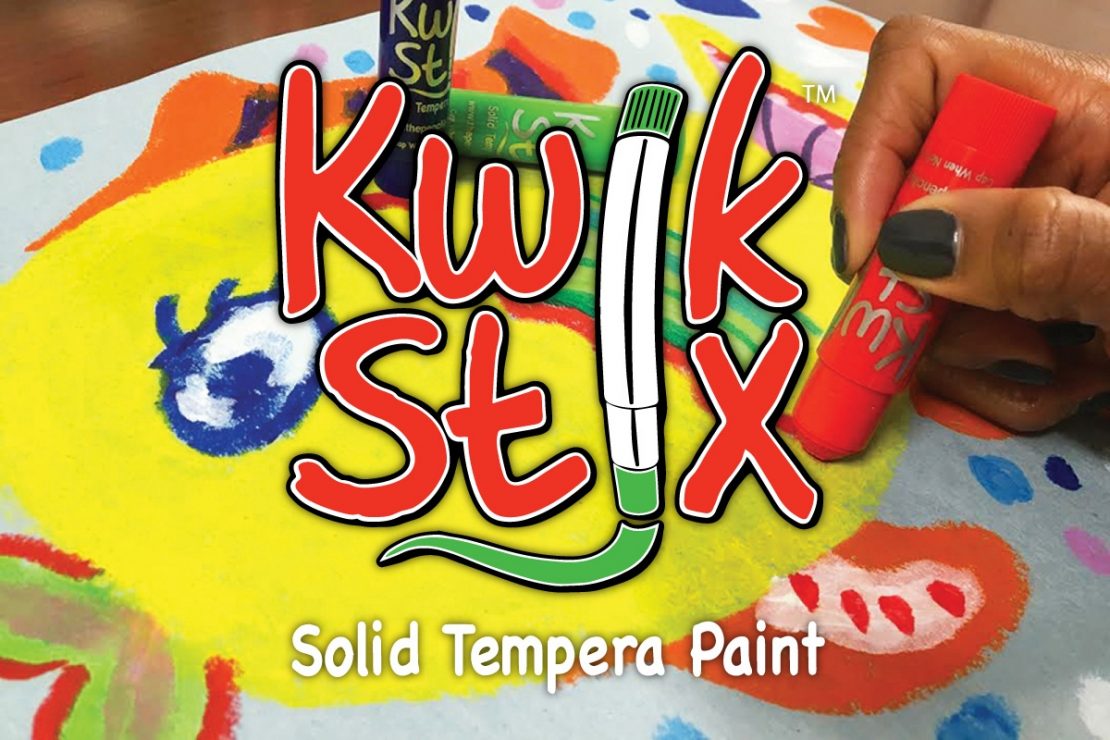 Kwik Stix Solid Tempera Paint
3 yrs & up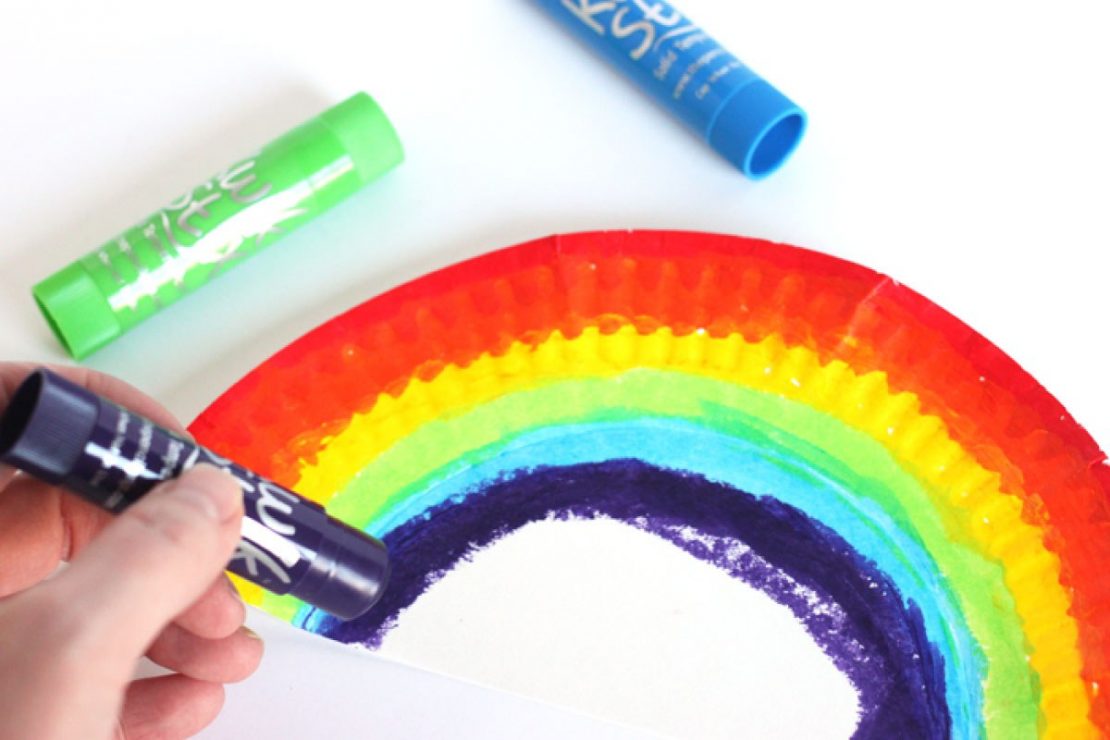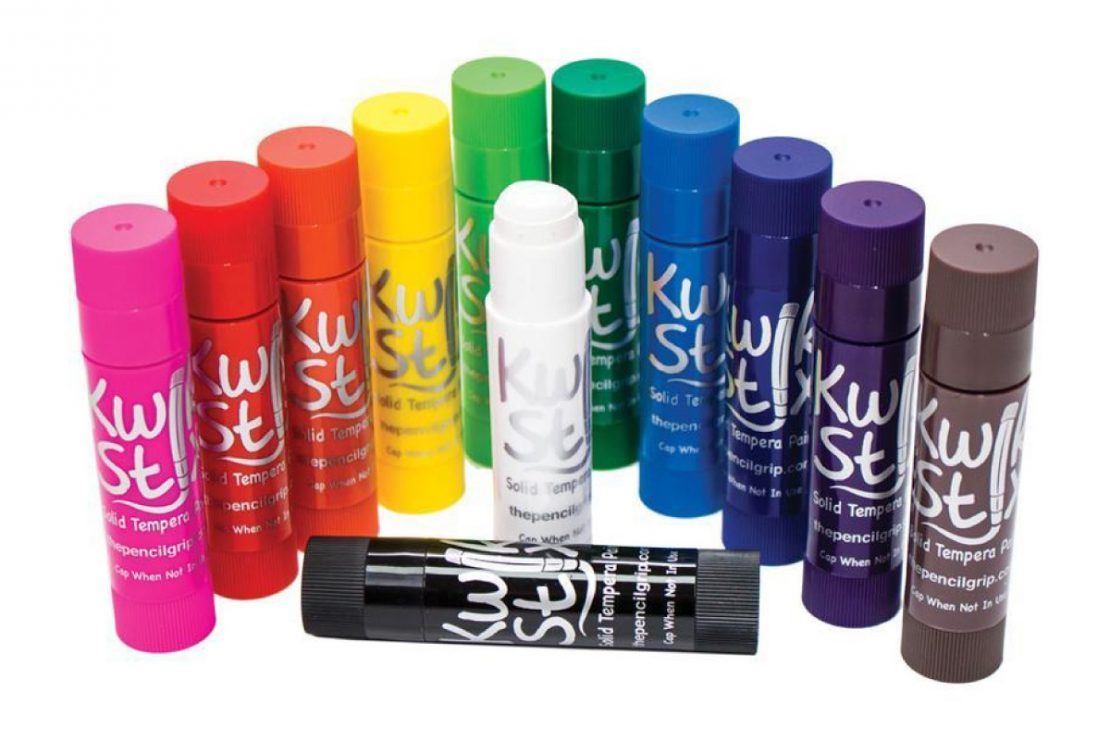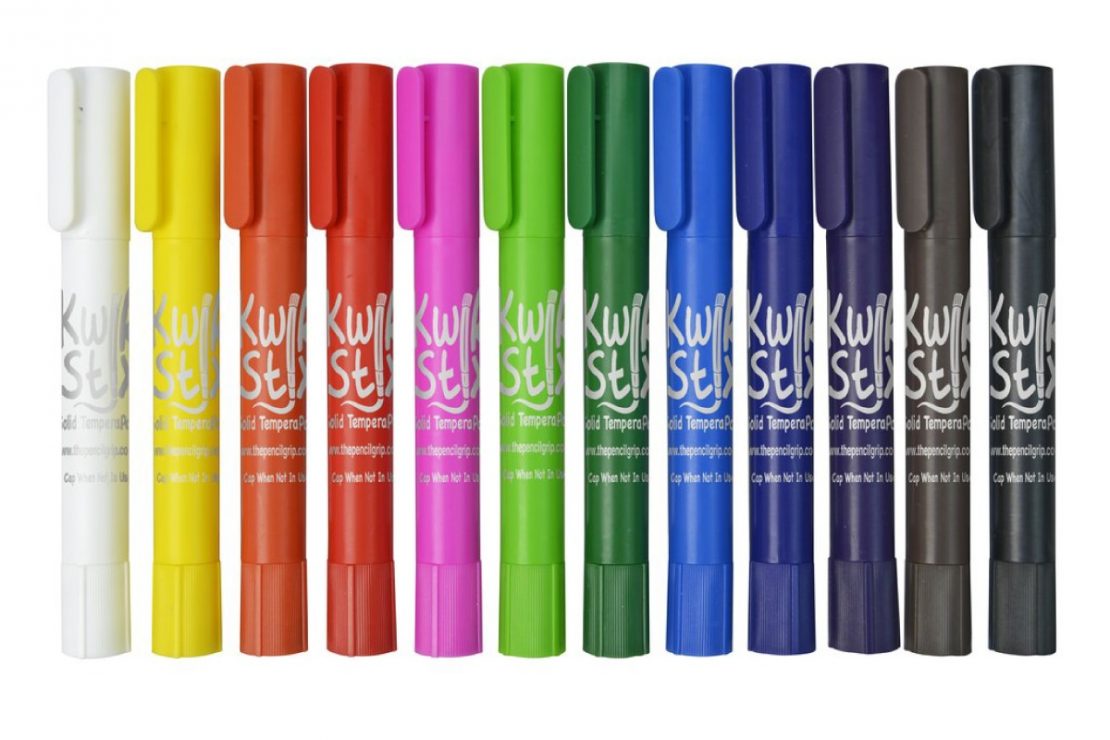 We can't guarantee that these are 100% mess free. We are talking about art projects for kids… But we can guarantee that Kwik Stix are a great option. They're solid tempera, so you get the coverage and depth of color from a paint, with the ease of a crayon. No brushes, no smocks, no smearing! Kwik Stix dry in under 90 seconds. They're great on thick papers, cardboard, wood, and canvas.
Broad tipped Kwik Stix are available in sets of 12 or 24.
Thin tipped Kwik Stix (a better choice for older, more detail oriented artists) are available in sets of 6, 12, or 24 colors.
---
Magic Stix Markers
3 yrs & up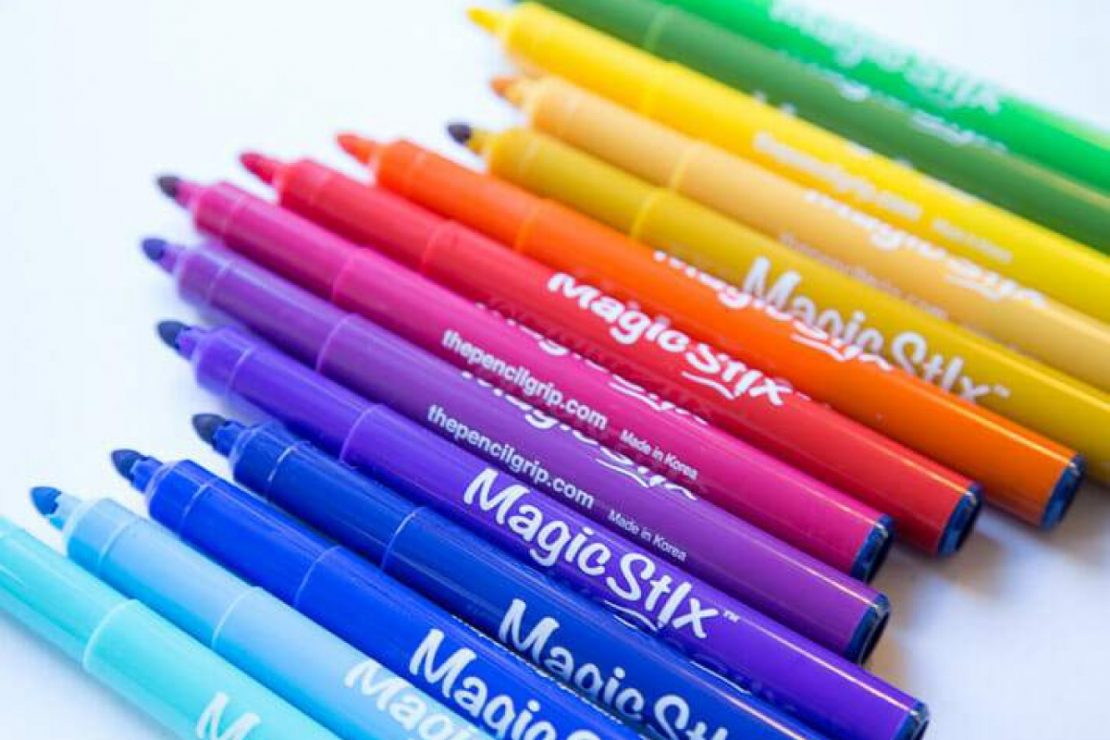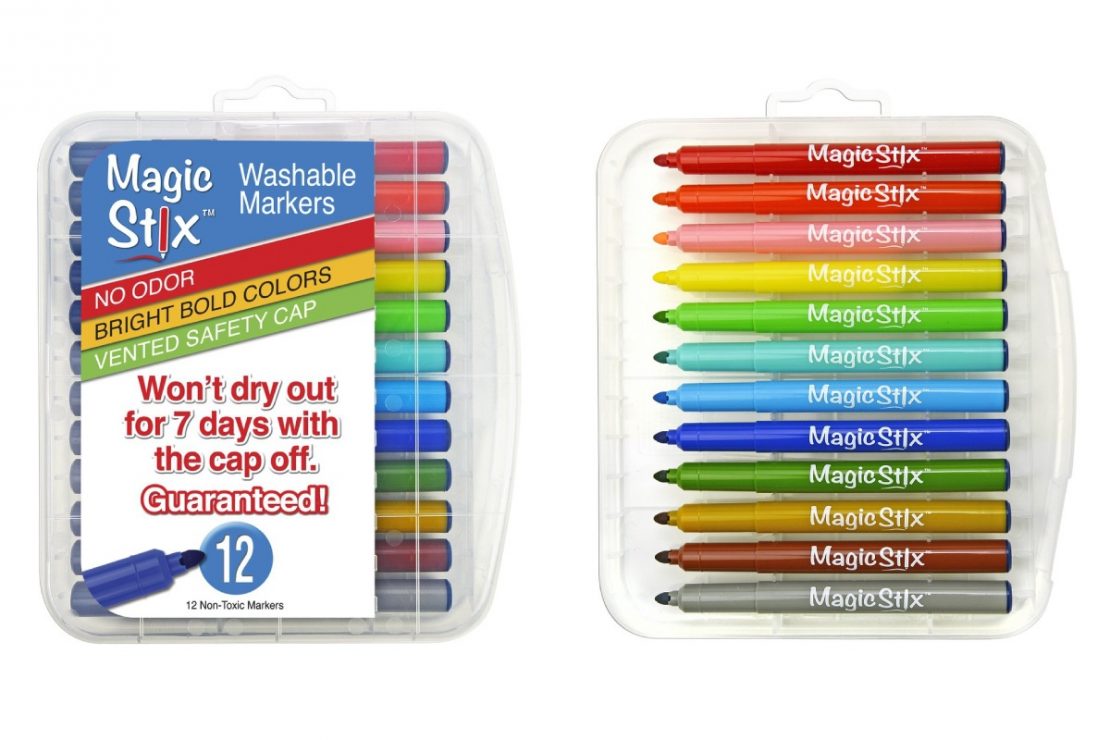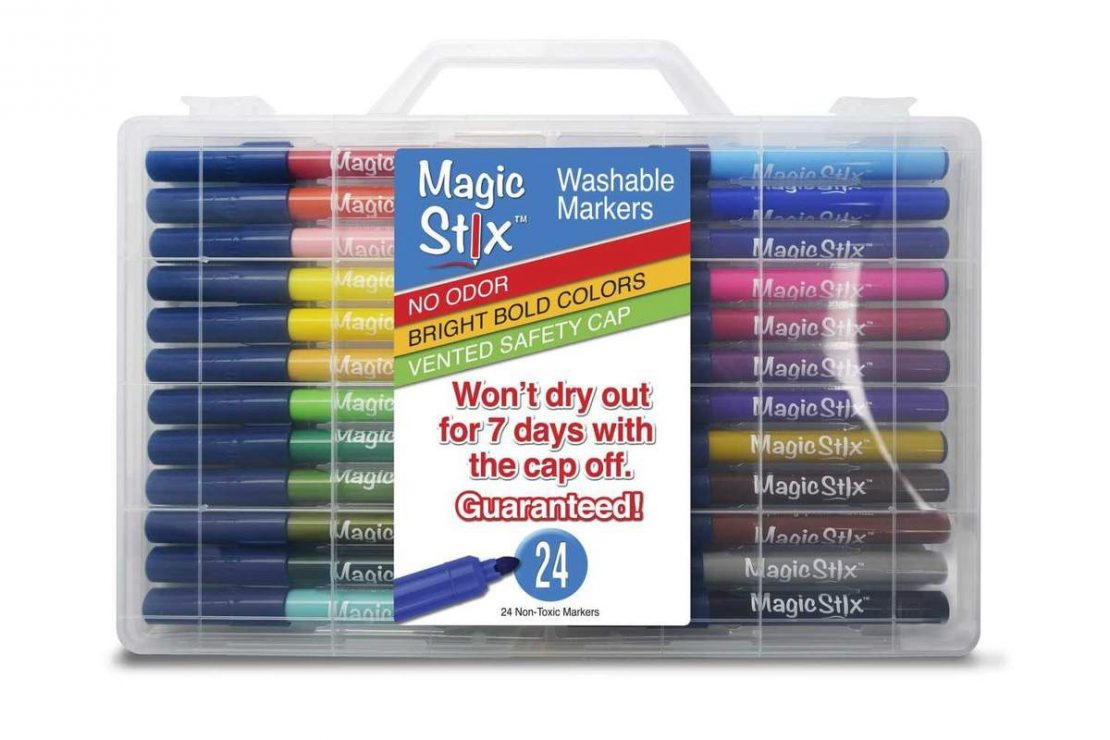 Washable, non-toxic, lovely bright colors. What's so magical about that? Welllll… How about they won't dry out? Even if you leave a cap off for up to 7 days. That's the magic in these magic markers!
Available in sets of 12 and 24 markers.
---
Wonder Stix
3 yrs & up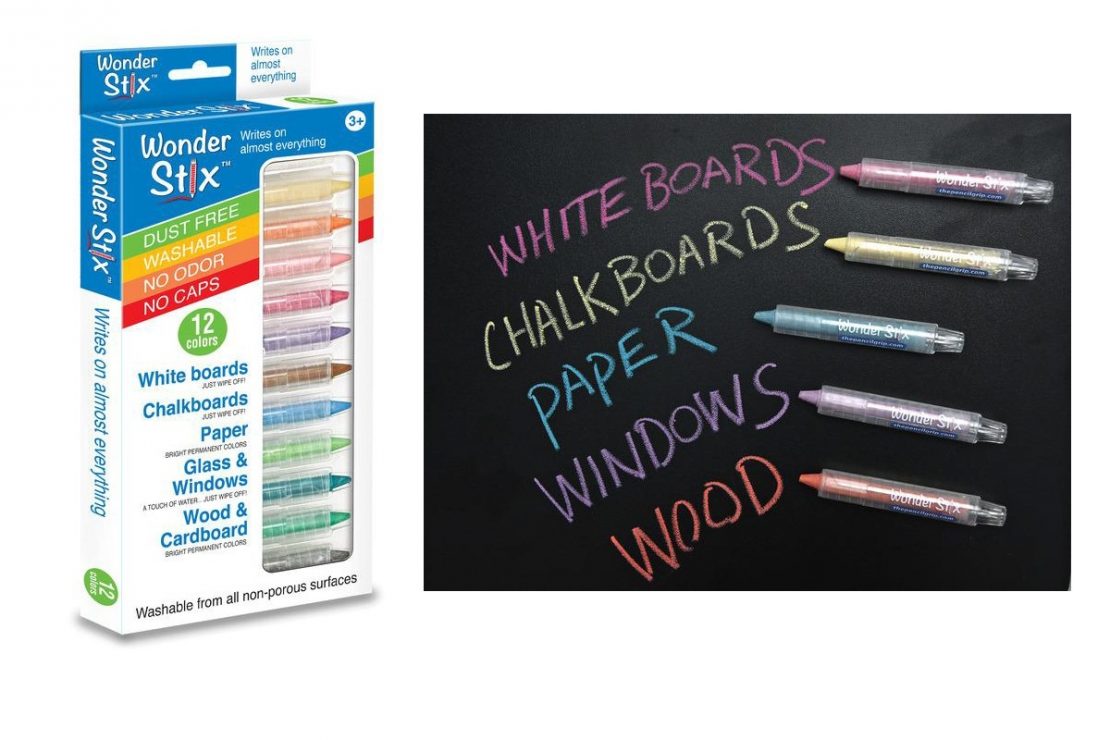 The ease of chalk with the coverage of pastel. These are an incredibly versatile art supply. Are completely erasable from most non-porous surfaces. Write on glass, mirrors, whiteboards and wipe off. They're also great on wood, cardboard, paper, and chalkboards.
Available in sets of 12