Lego Classic

The Tried and True Classic Building Brick.
LEGO Classic brick sets are one of those toys that have stood the test of time. They're the ones today's grown-ups remember and love. They're simple, but not simplistic. They do what the best toys do: they let the child's imagination lead the way.
Building with Legos can reinforce oodles of important things: fine motor development, spatial judgement, three dimensional reasoning, early reading skills, and organizational skills are just the start.
If you open up the idea books, kids learn to follow instructions, problem solve, and pay attention to details. If you decide to free build, they encourage creativity, too. They can be a social toy, or excellent for some quiet time.
Really, their only downside is how much it hurts to step on one!
Before we go any further, we'd like to highlight one special piece that comes with these sets: The LEGO Tool!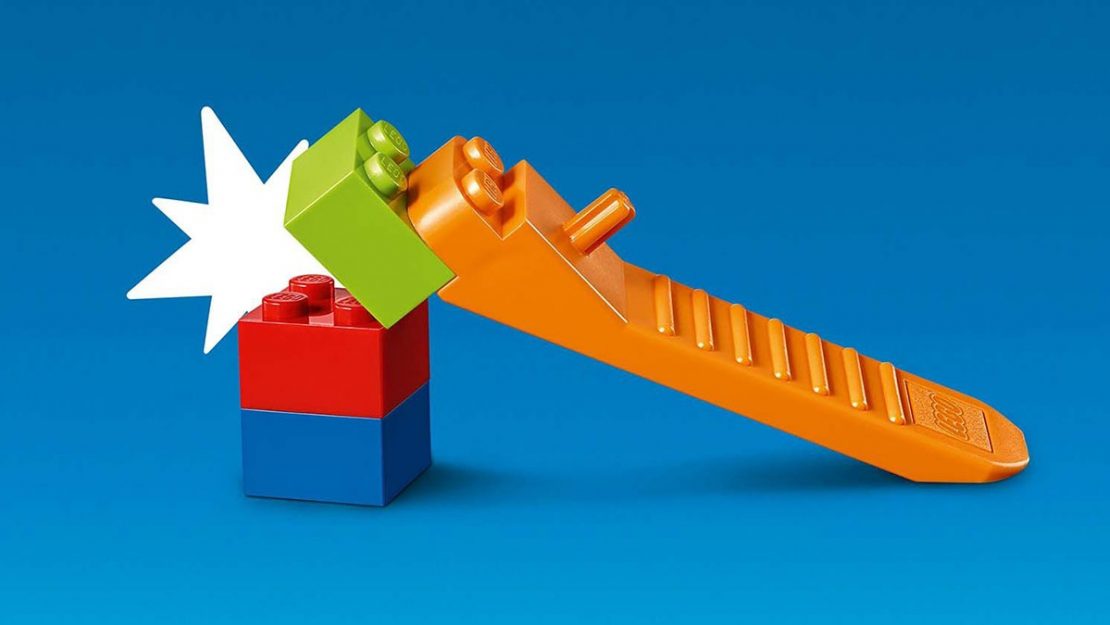 Absolute brilliance. No longer will you murder your fingernails getting stubborn pieces apart. Pop them free with a wee bit of leverage. And use it to push wheels and axels into their proper positions or to take your vehicles apart. We really can't be more enthused!
---
Creative Suitcase #10713 - 213 pieces
2018 Winter Holiday Catalog Item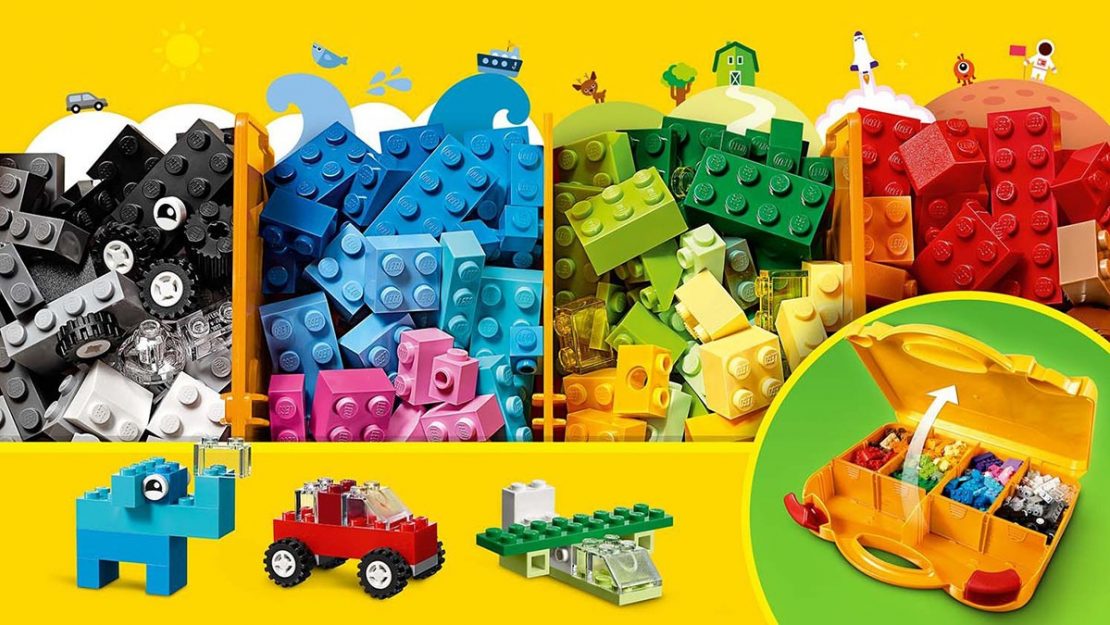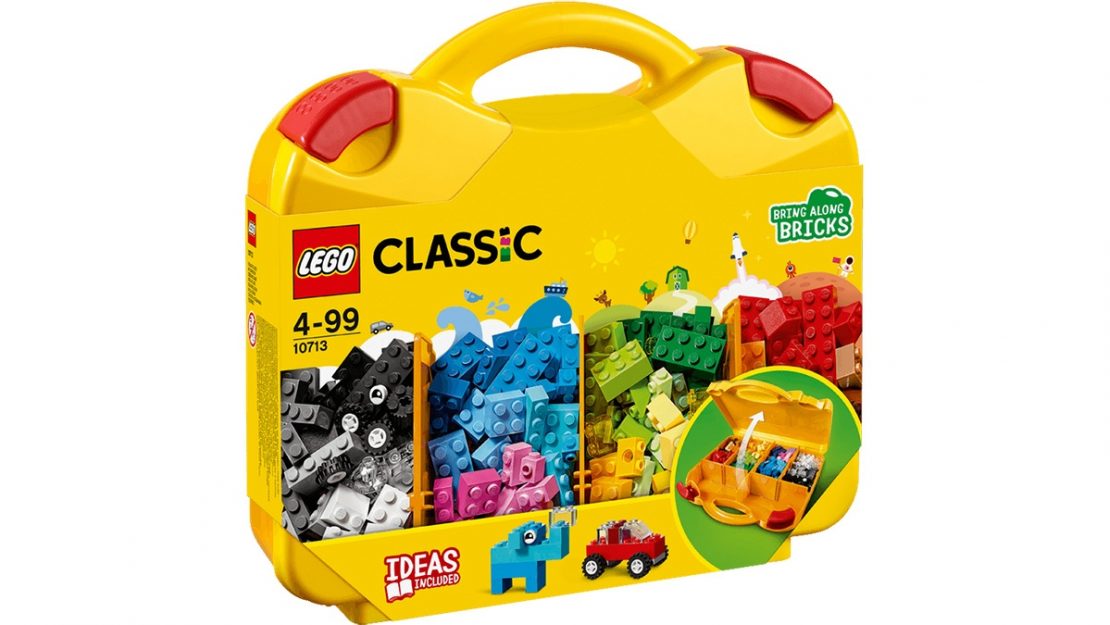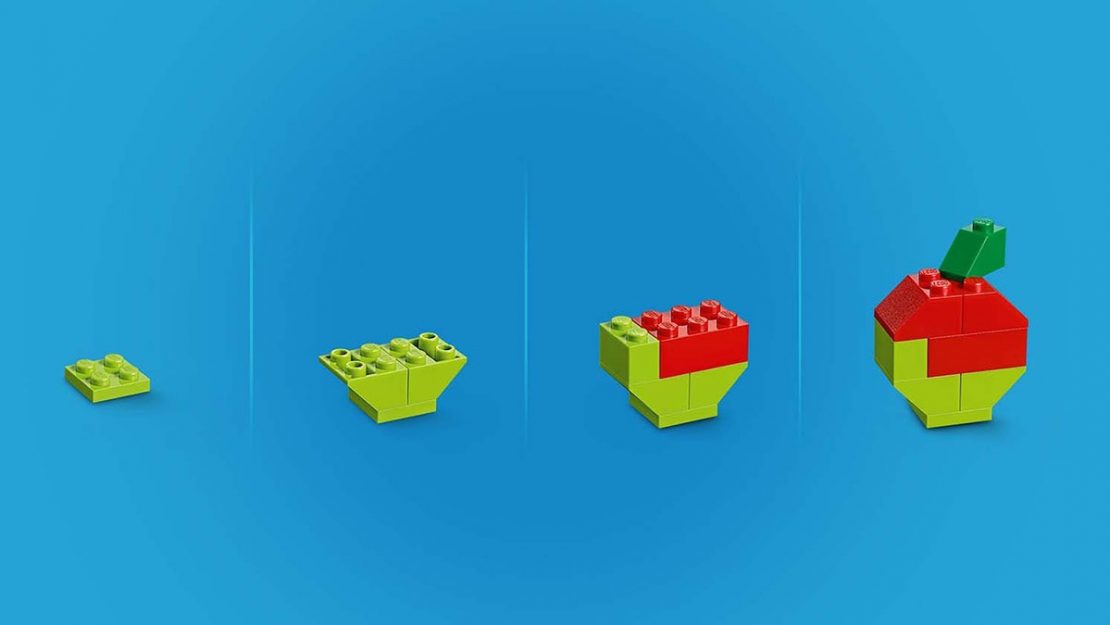 Enjoy keeping your LEGO bricks organized with this smart and robust LEGO Classic Creative Suitcase. Open the yellow case to access the brightly colored bricks, and then have fun creating cute creatures, cool cars, cozy houses and whatever else you can imagine. When you're done, place your bricks into their compartments, just the way you like, and you're ready to go!
Ages 4 and up.
---
Bricks & Gears #10712 - 244 pieces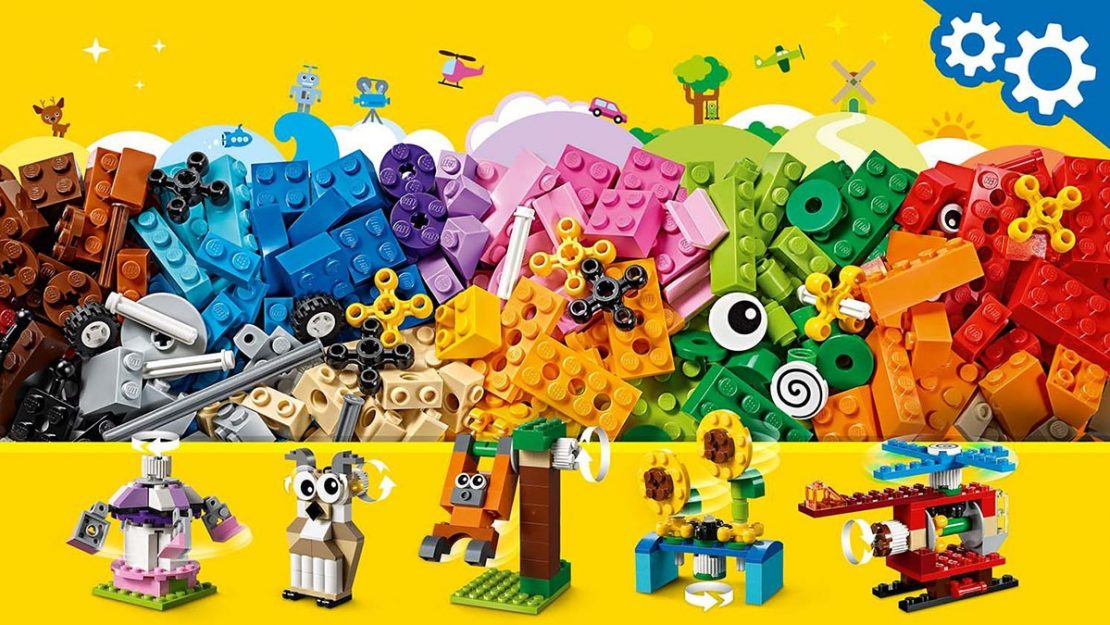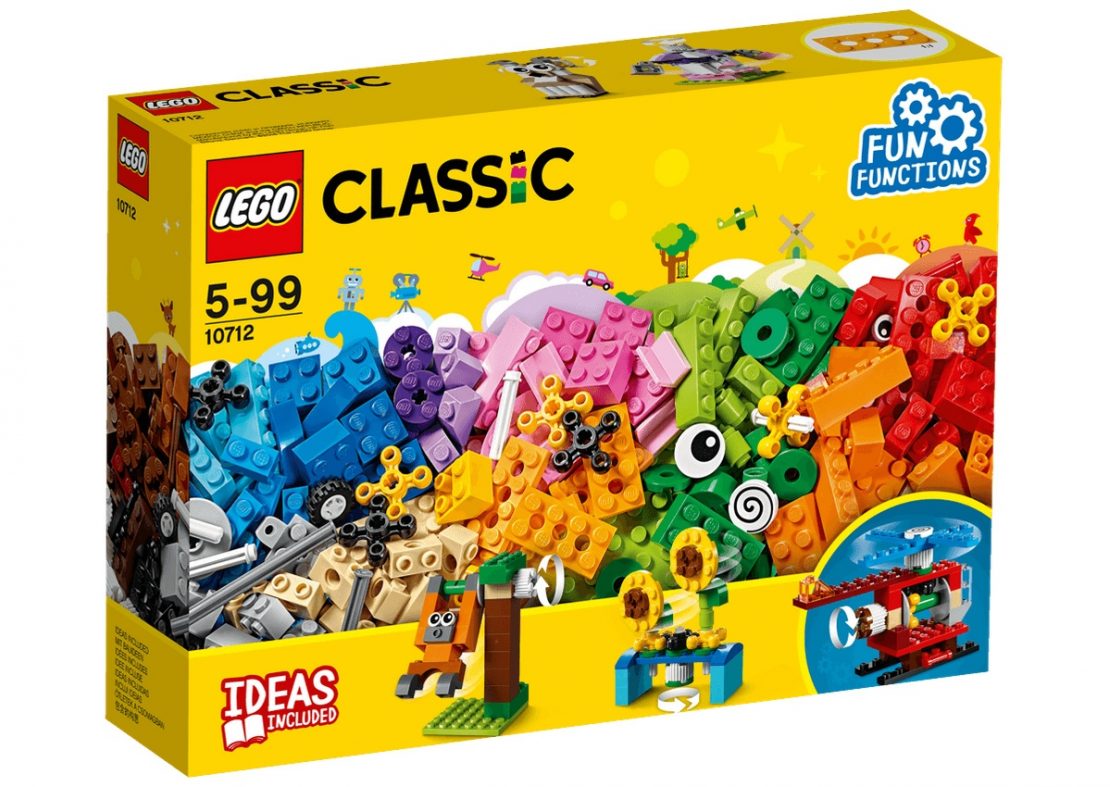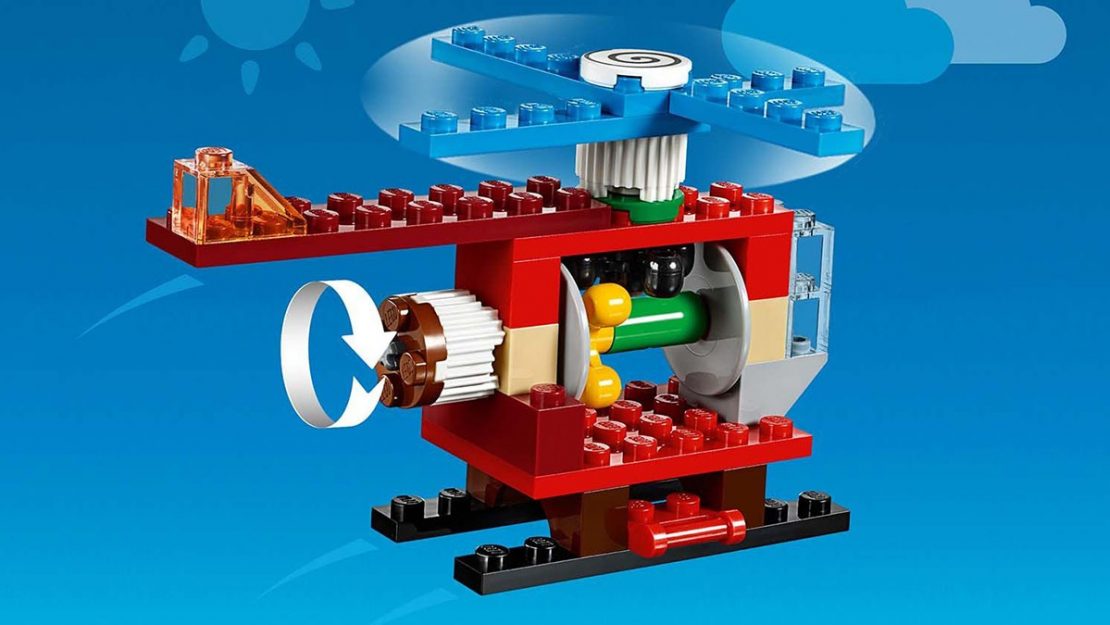 Create a bright and colorful world of moving models and fun functions with this exciting LEGO Classic set. Build a helicopter with spinning rotor, a carousel, a swinging monkey, bright sunflowers that turn their heads or a funny owl with moving eyes—the possibilities are endless! You can dream it, build it and play it with LEGO Classic building sets!
Ages 5 and up.
---
Creative Supplement - #10693 - 303 pieces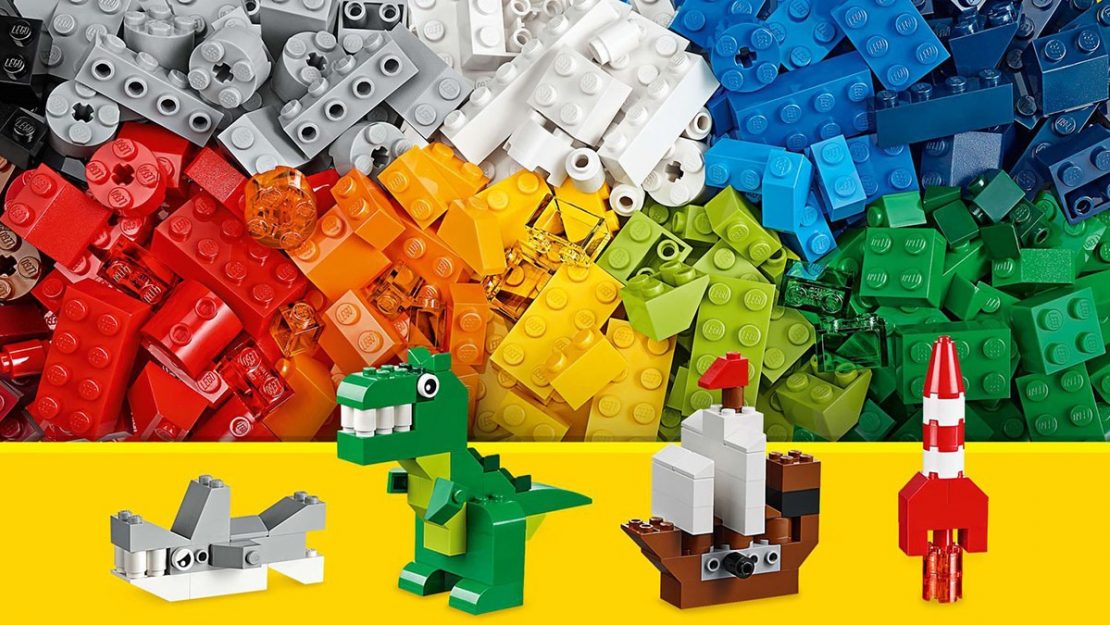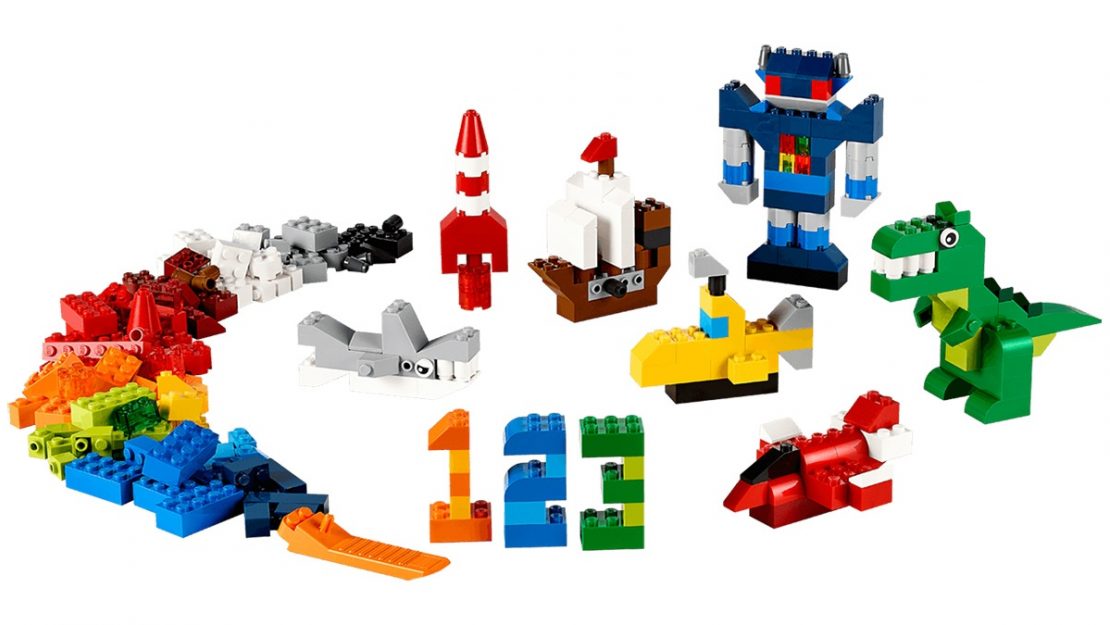 Get busy building whatever you imagine with this colorful set of LEGO bricks in different shapes and sizes! From space rockets and robots to dinosaurs and sharks, this set gives budding builders of all ages the versatility to be really creative and makes a great addition to any existing LEGO collection. There are LEGO bricks in 20 different colors, as well as 2 pairs of eyes to help you walk on the wild side. So let your imagination fly! And if you're stuck for ideas, the instructions will help to get you started.
Ages 4 and up.
---
Medium Brick Box #10696 - 484 pieces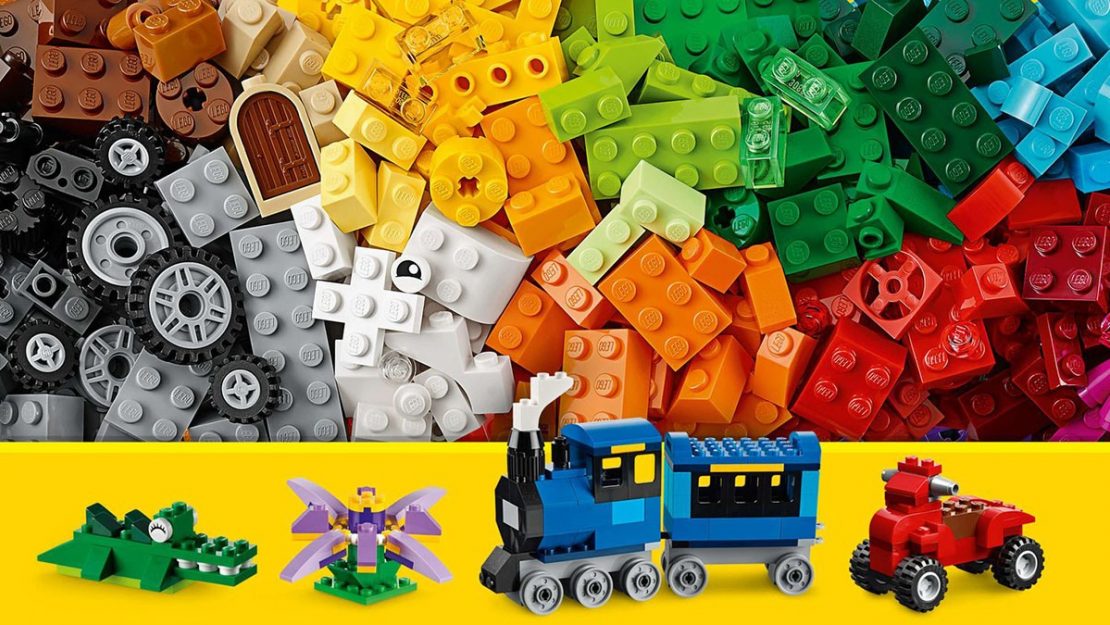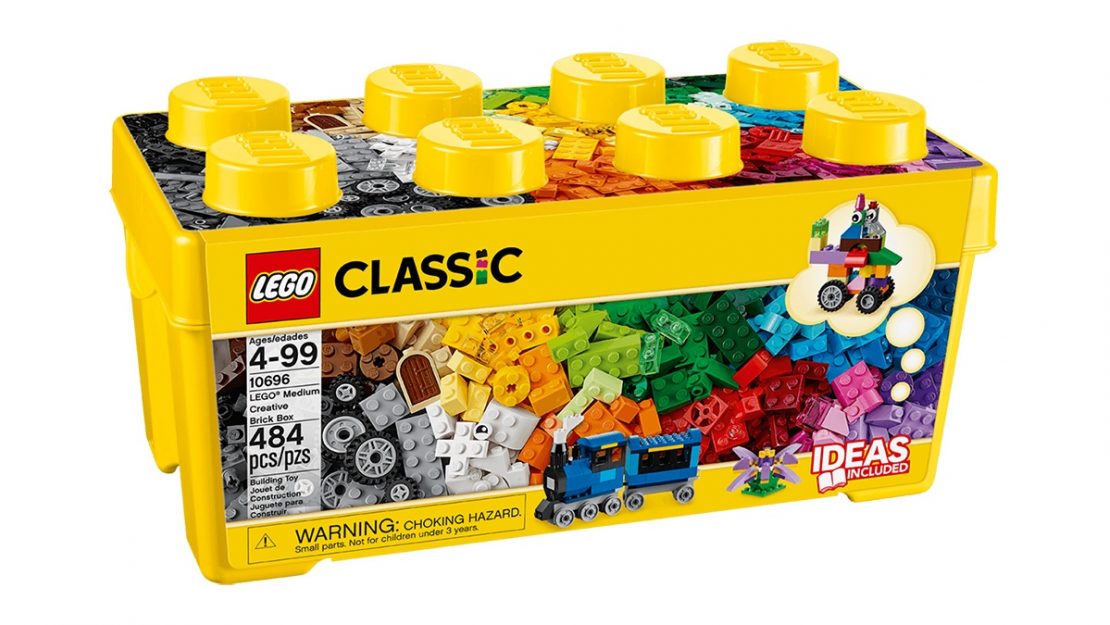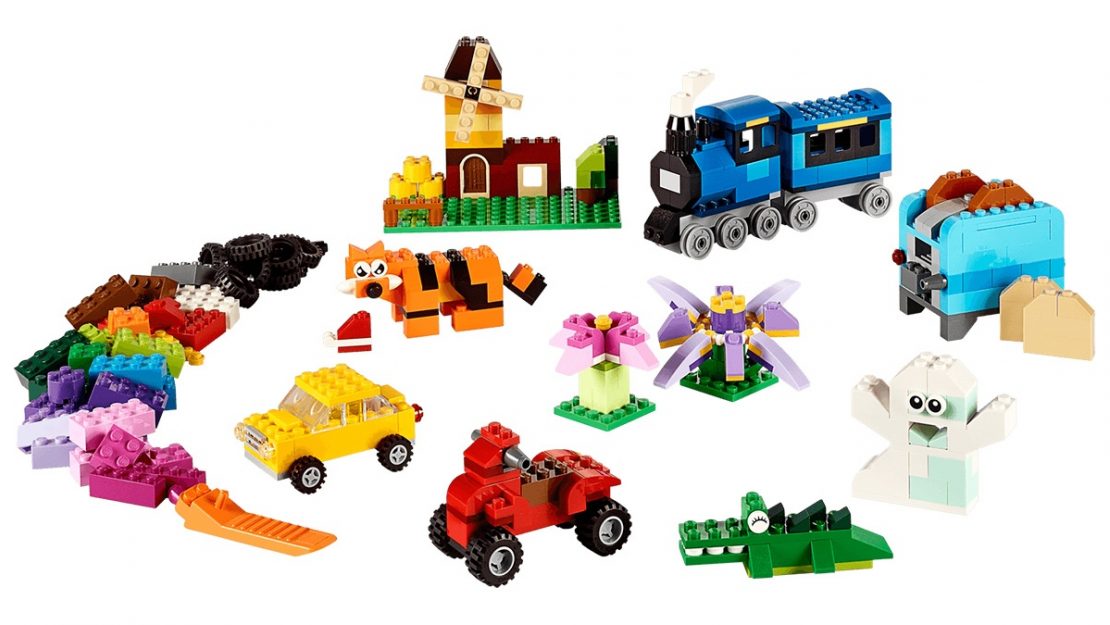 Designed with builders of all ages in mind, this collection of LEGO® bricks in 35 different colors will encourage open-ended building play, and inspire any imagination. Windows, eyes, and lots and lots of wheels add to the fun and offer endless possibilities for creative construction and vehicle play. A great supplement set to any existing LEGO collection, this set comes in a convenient plastic storage box and includes ideas to get the building started.
Ages 4 and up.
---
Large Brick Box #10698 - 790 pieces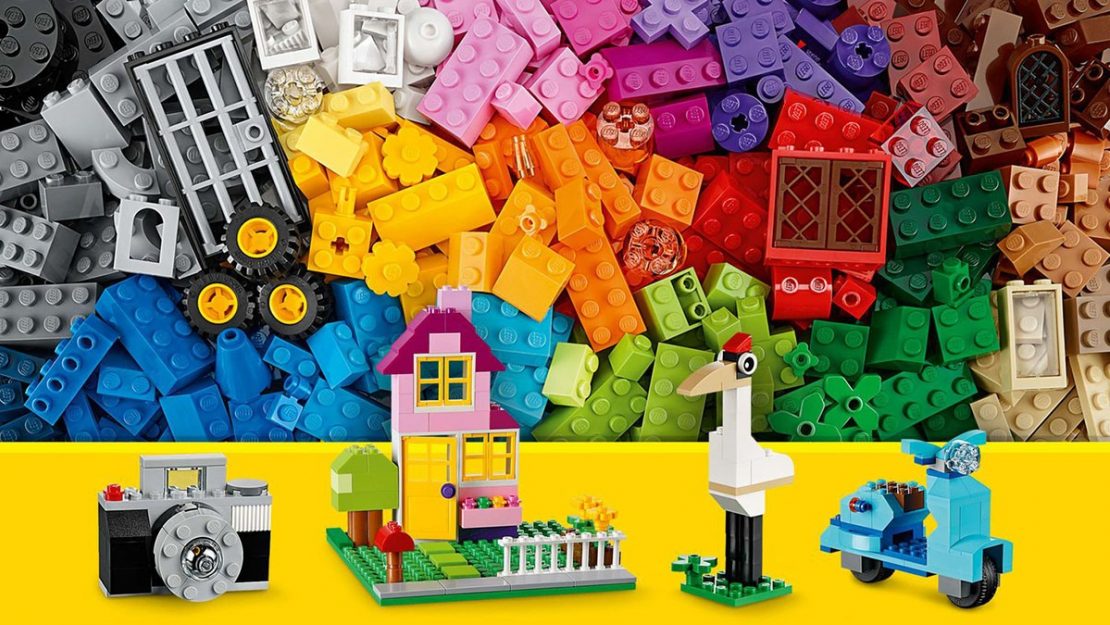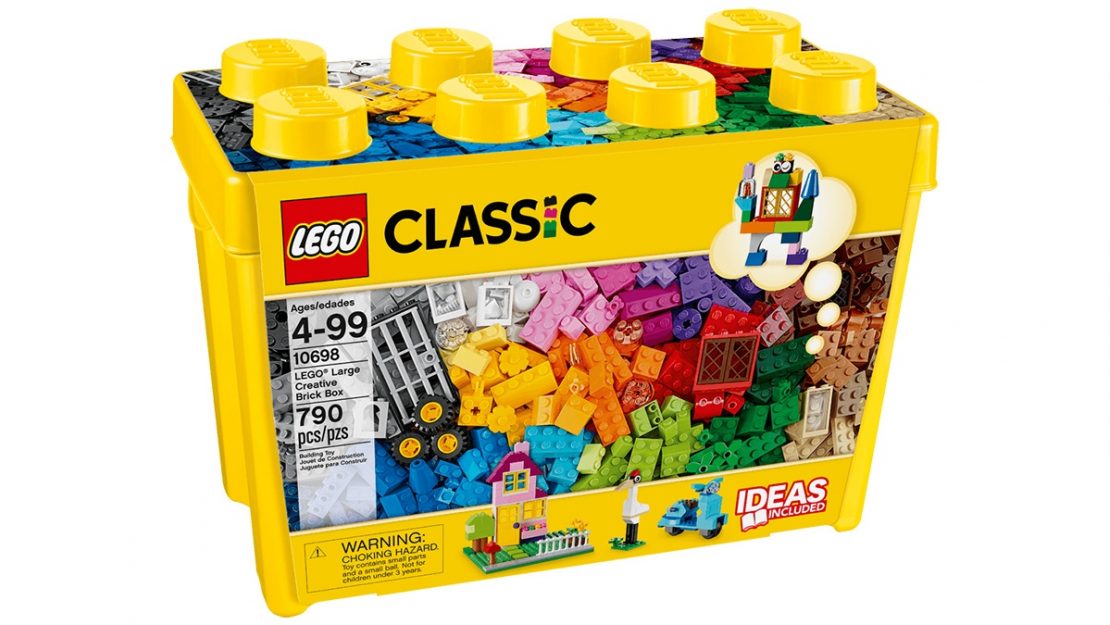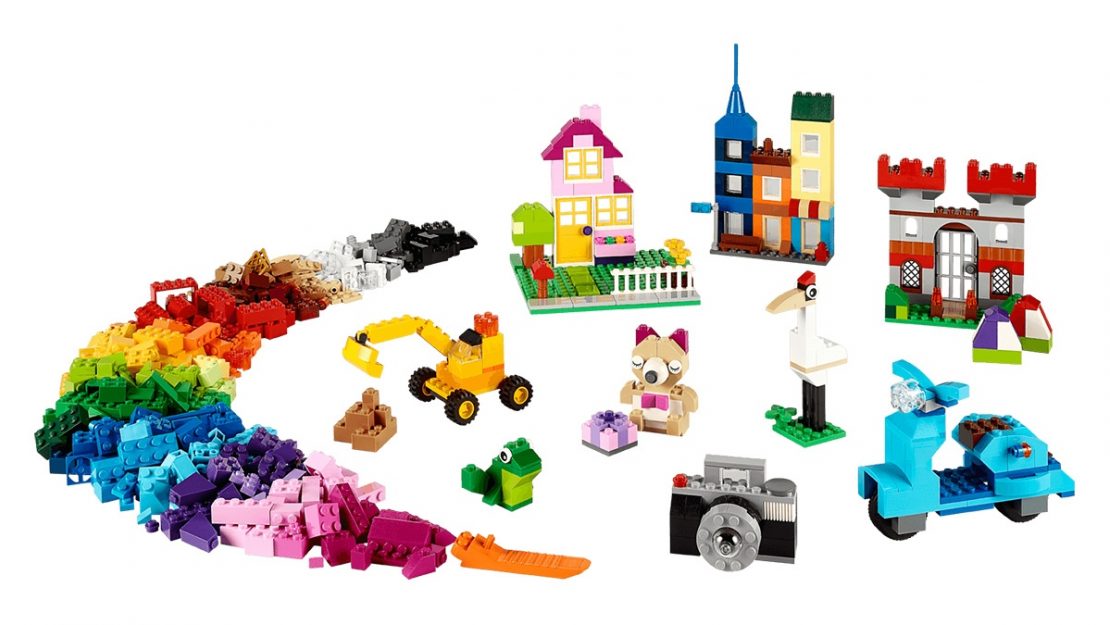 ---
Character and Themed LEGO sets also in stock.