LEGO Duplo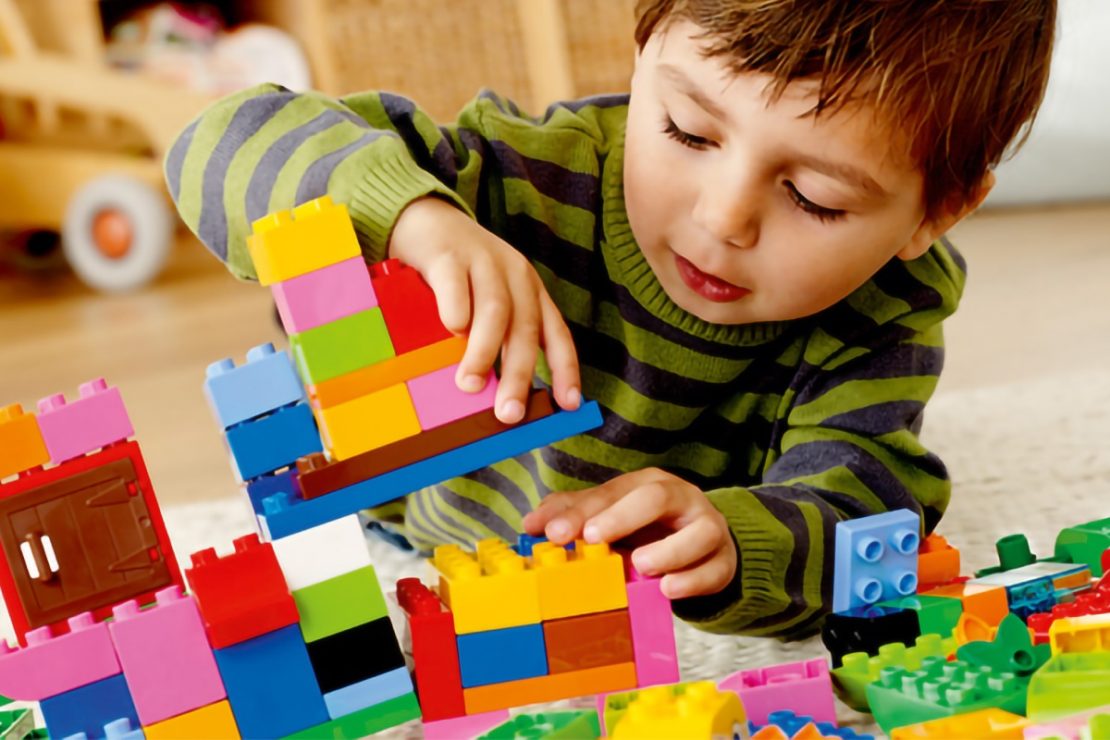 It's Time to Play and Learn!
A toddler is a busy little creature. So much to learn, so much to figure out about the world. So many toys that will be loved then rejected. You want something that isn't just a one-hit wonder toy.
DUPLO is a sure bet. It's chunky blocks are easy for little hands to manage. The interlocking bricks teach cause and effect, help develop fine and gross motor skills, and can encourage creativity. The friendly creatures and people in the sets encourage imaginative play. Problem solving, spatial judgement, and language development are all brought into the act.
One of the best features of DUPLO is that it grows with your child. The versatile, open-ended style of play means that as the child's developmental needs change, these blocks will still be a favorite. Basic stacking evolves into more complicated constructions and then morphs into elaborate settings for pretend play.
This is our current selection of DUPLO sets:
---
DUPLO Around the World #10805 - 163 pieces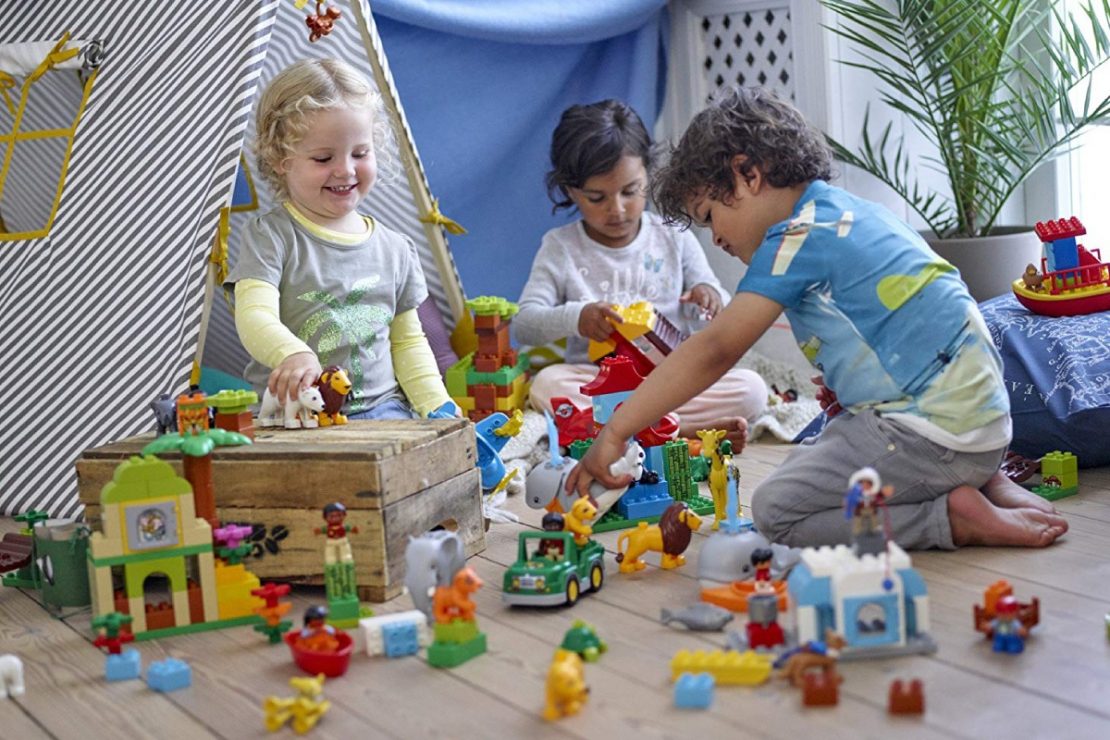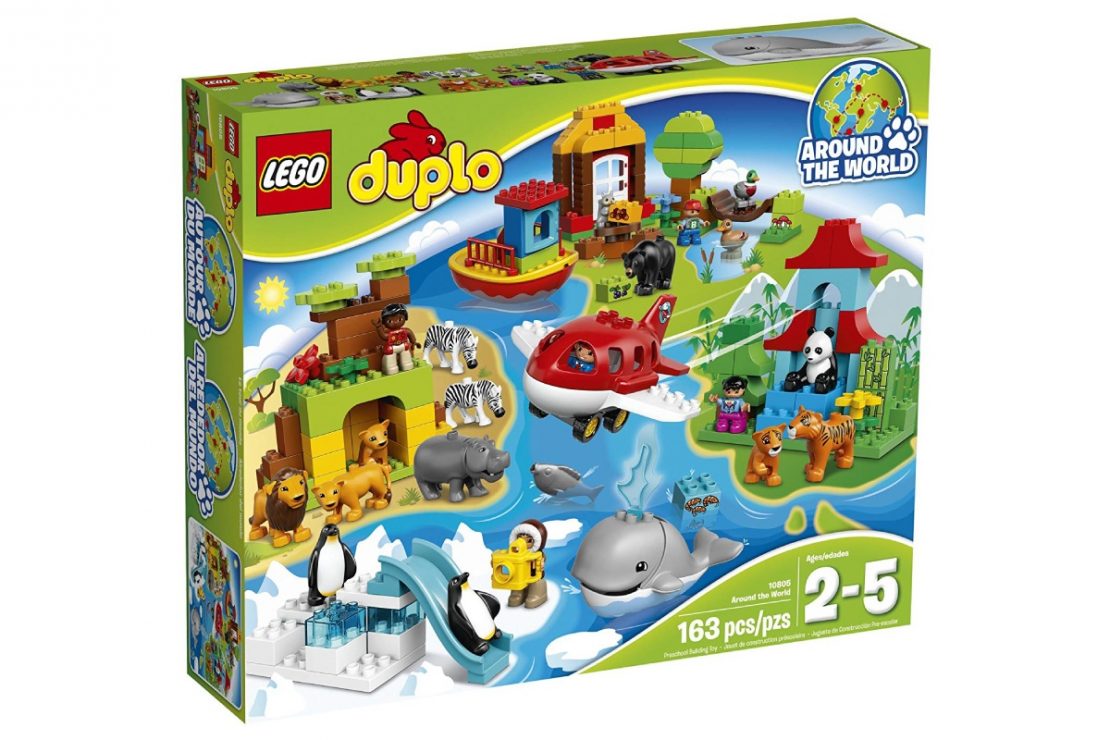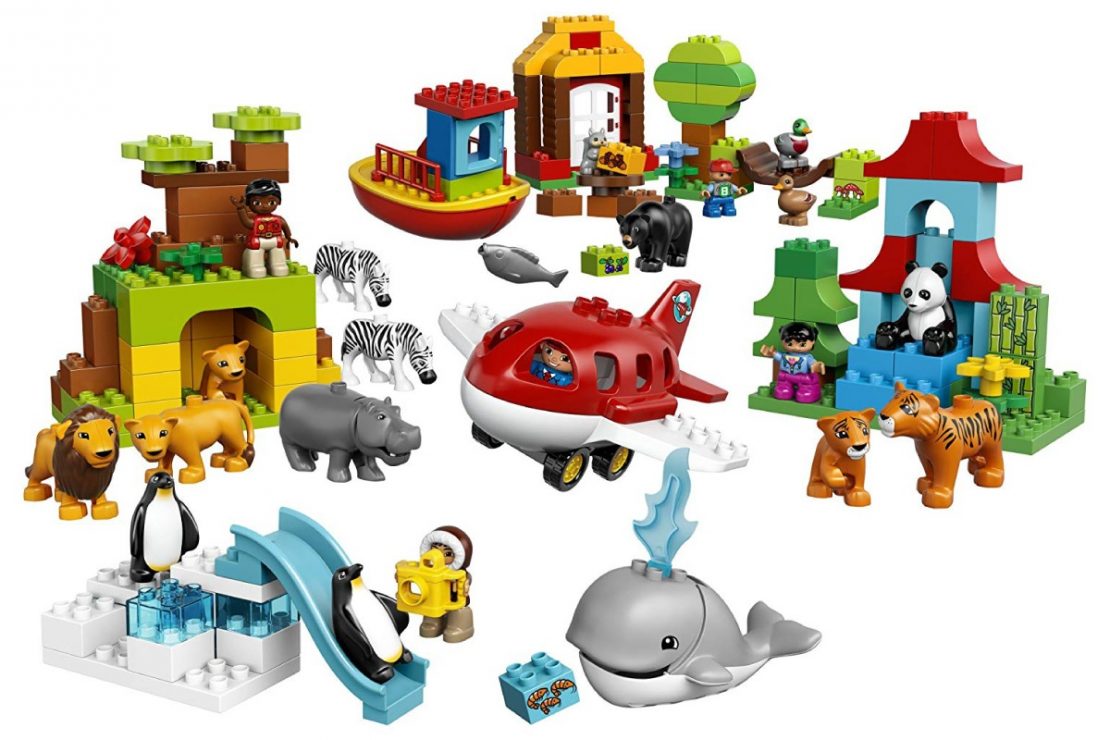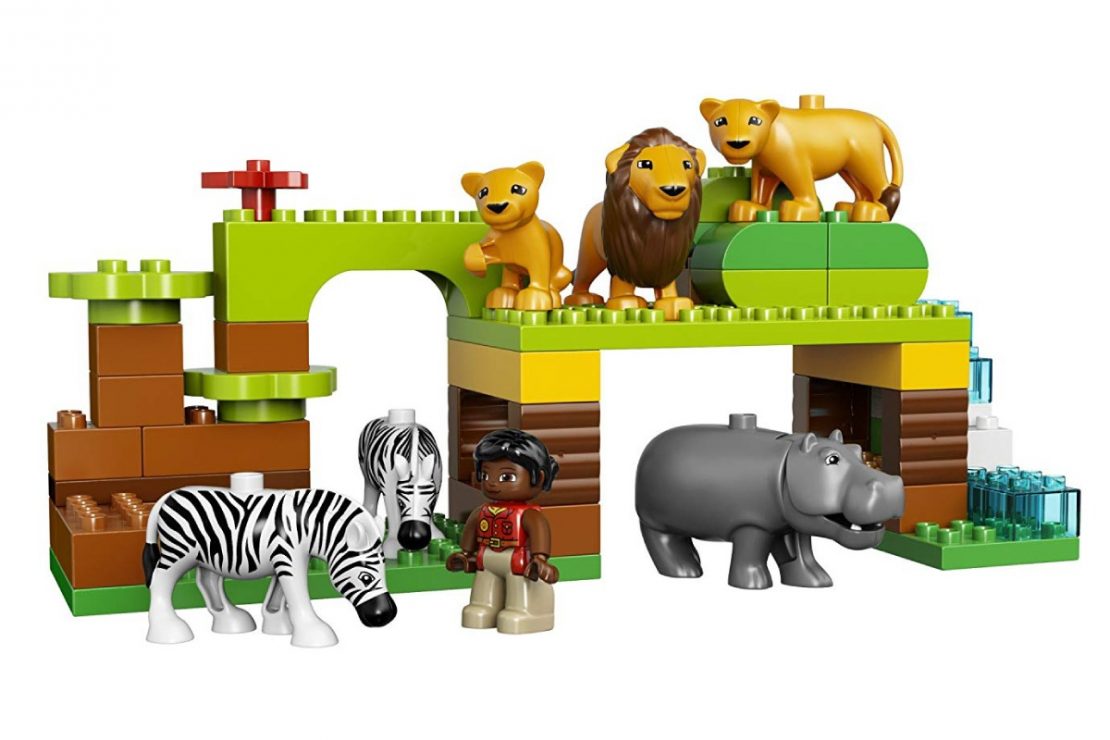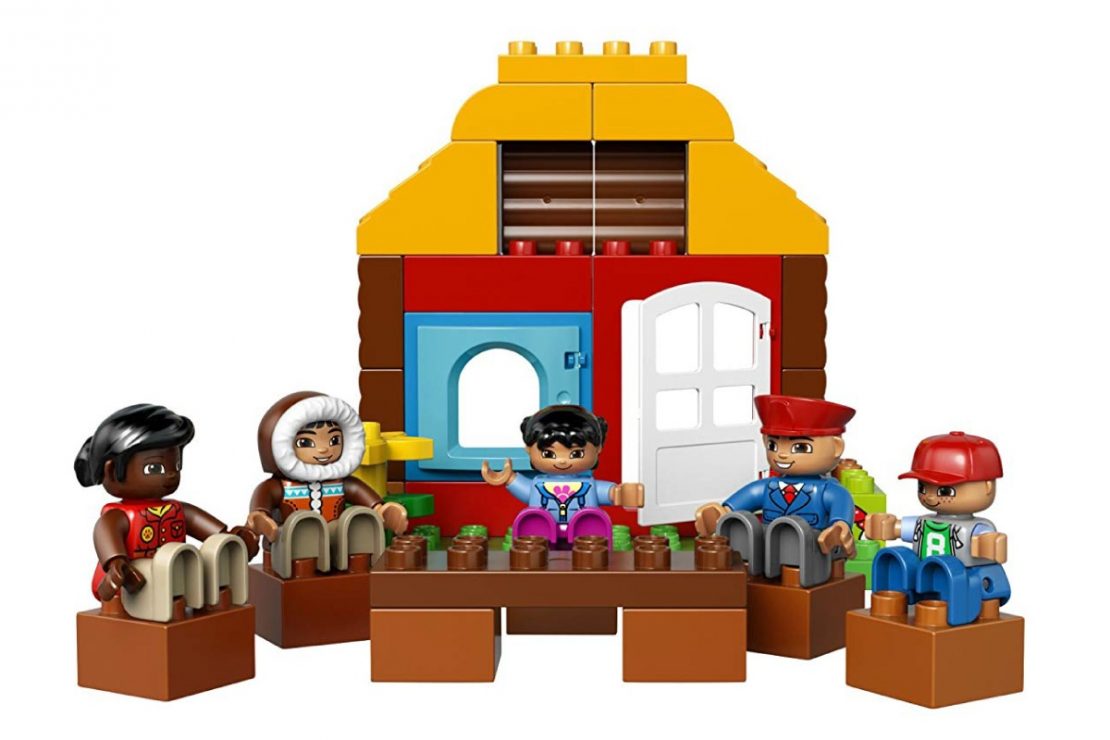 This special set puts a world of animals at your fingertips! Little explorers can travel from place to place by boat or plane to learn about different animals and their natural habitats. The set includes 5 DUPLO figures plus 17 animals from all around the world, including a whale that can open its mouth!
Ages 2 & up
---
DUPLO Family House #10835 - 69 pieces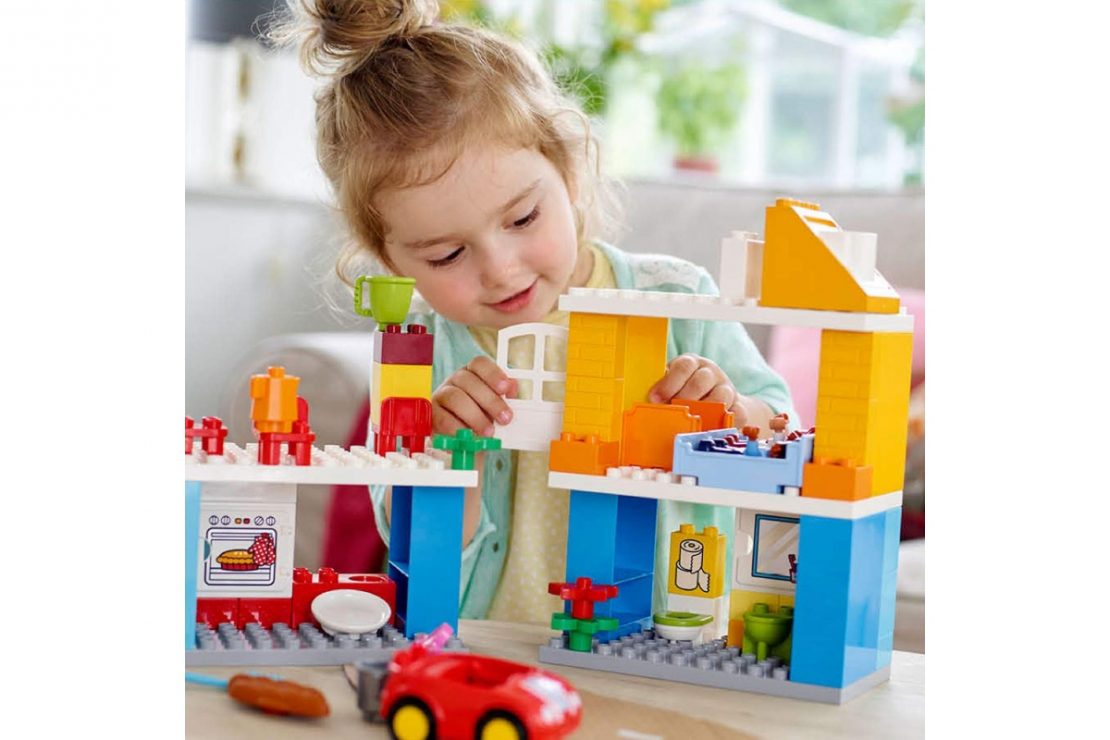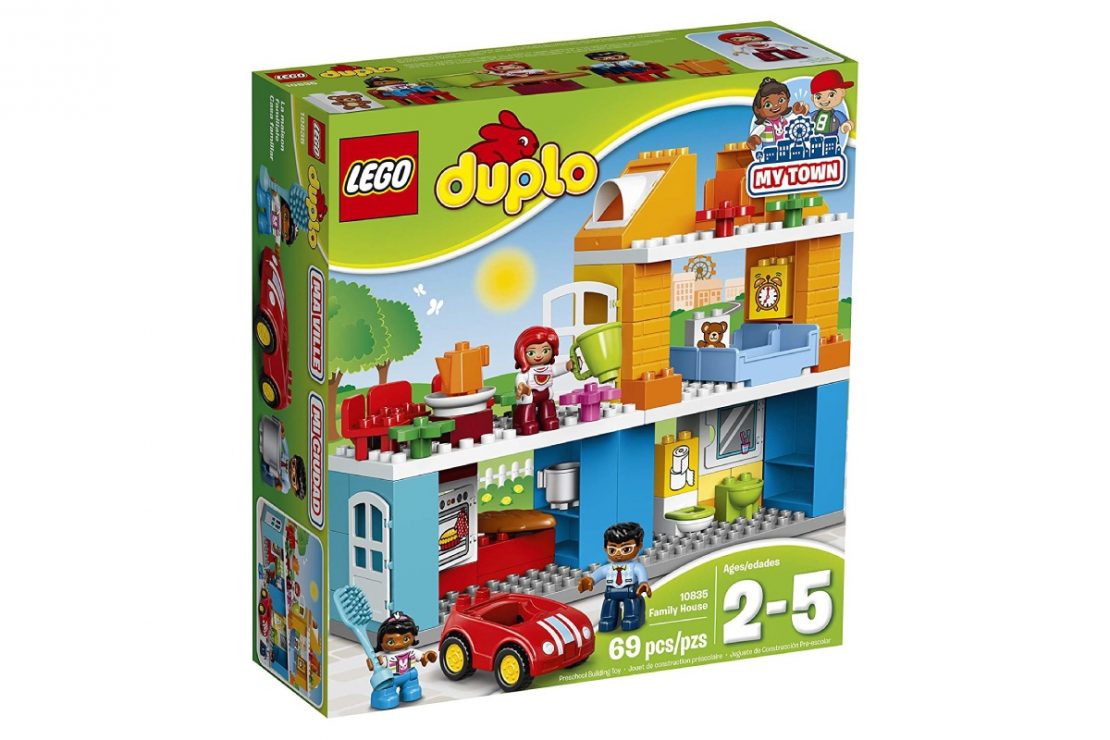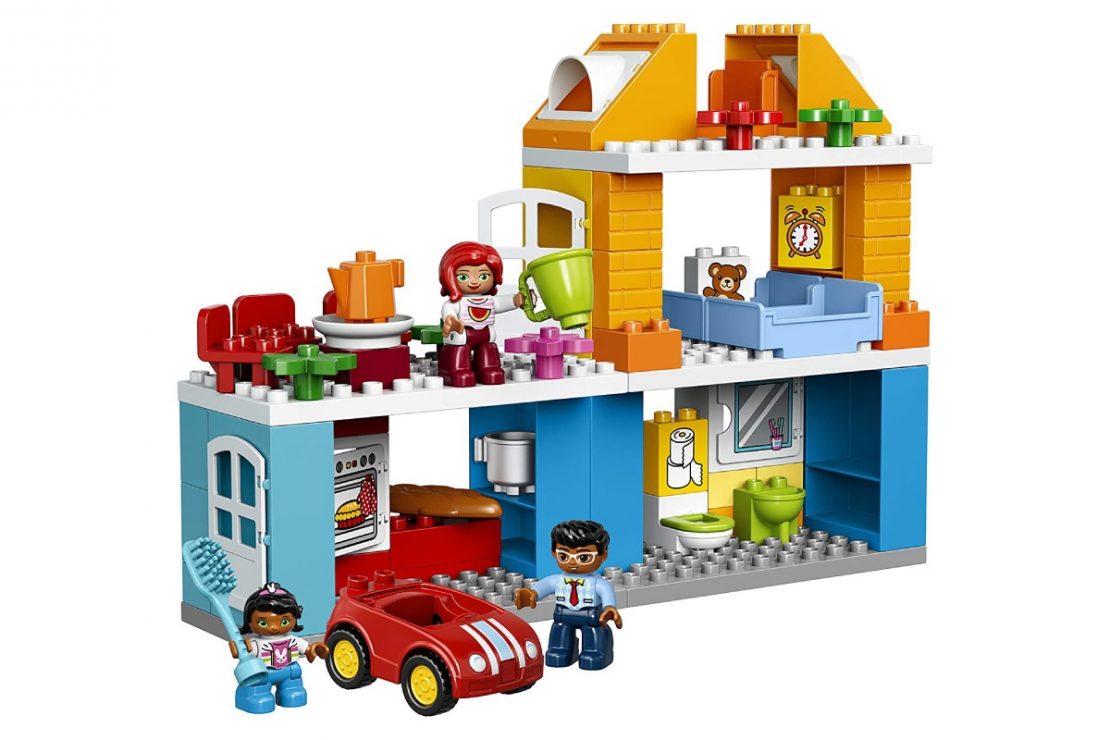 Play out real-life scenarios in this easy-to-build house. Toddlers can have fun practicing activities and routines, from getting up in the morning, preparing and eating a meal to washing the car. Watch role-play skills develop as they play out everyday life with three DUPLO figures.
Ages 2 & up
---
DUPLO Big Construction Site #10813 - 67 pieces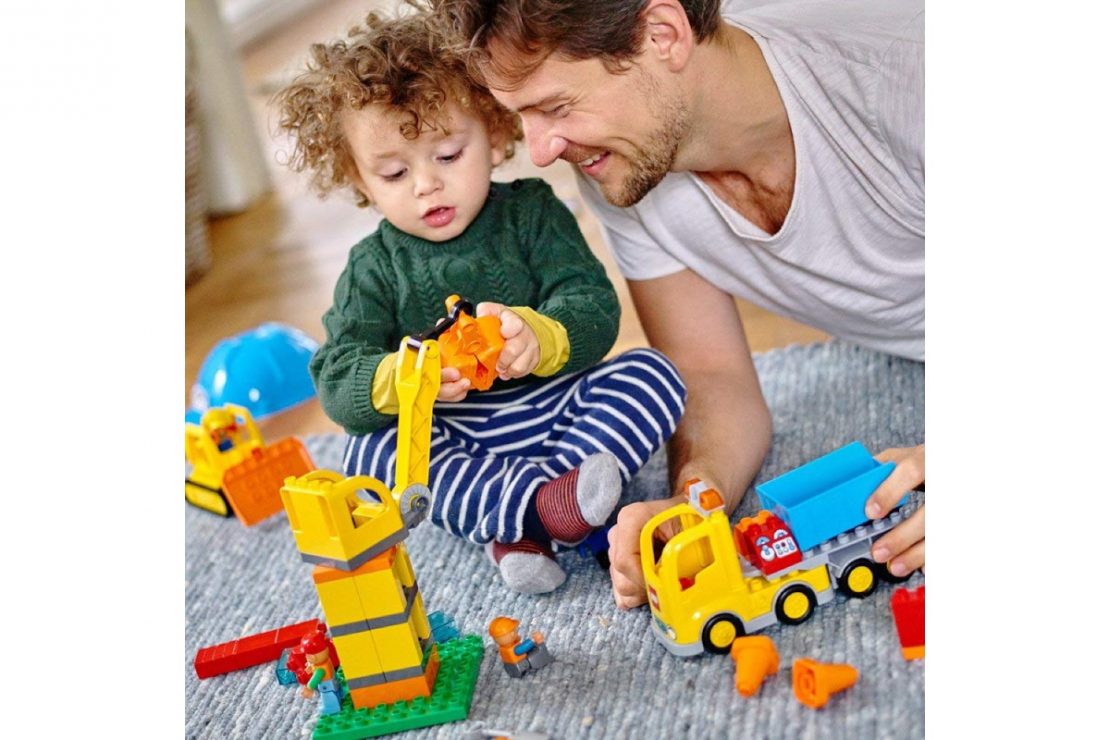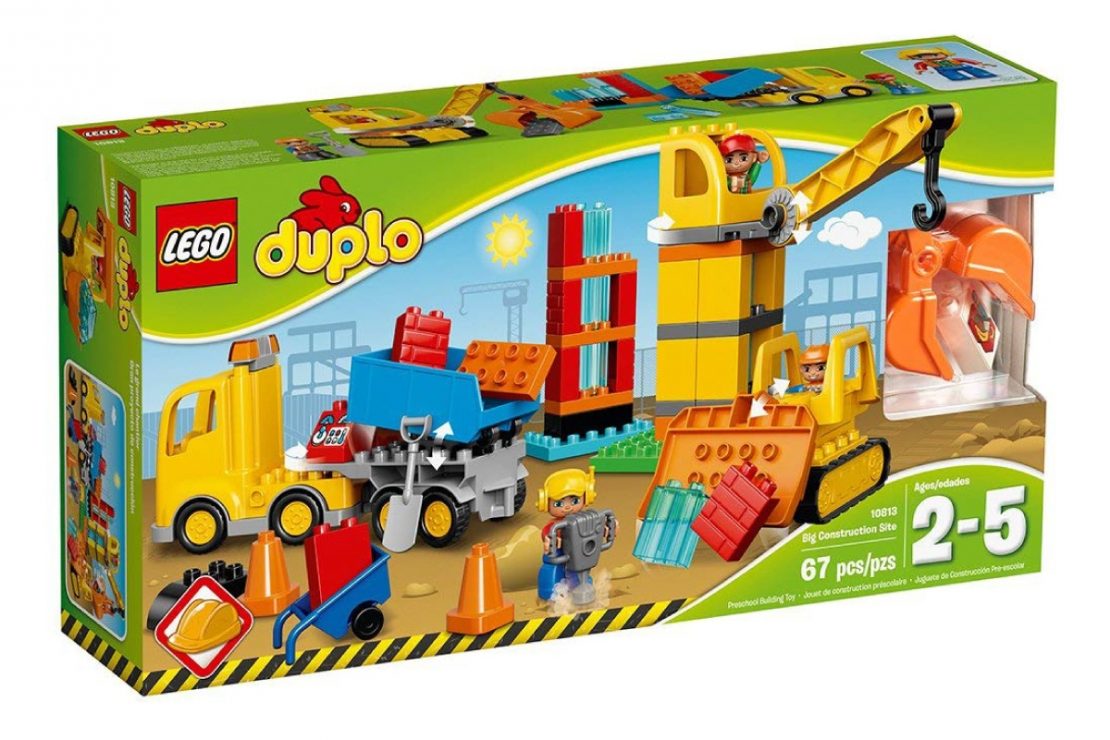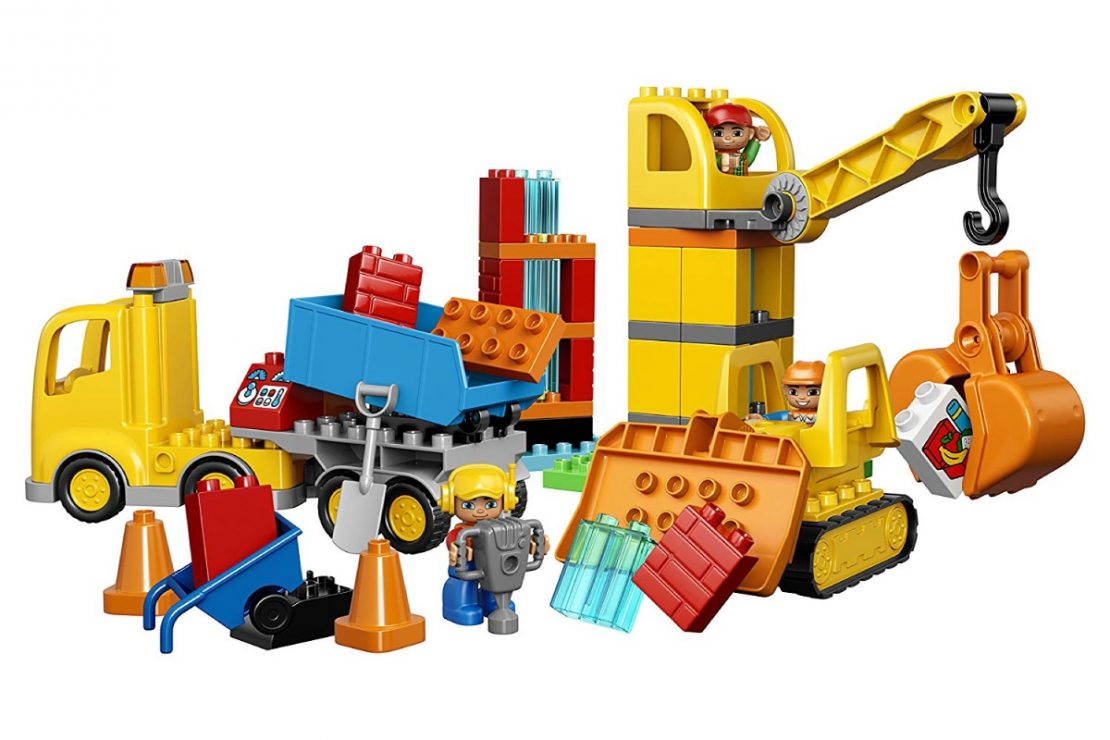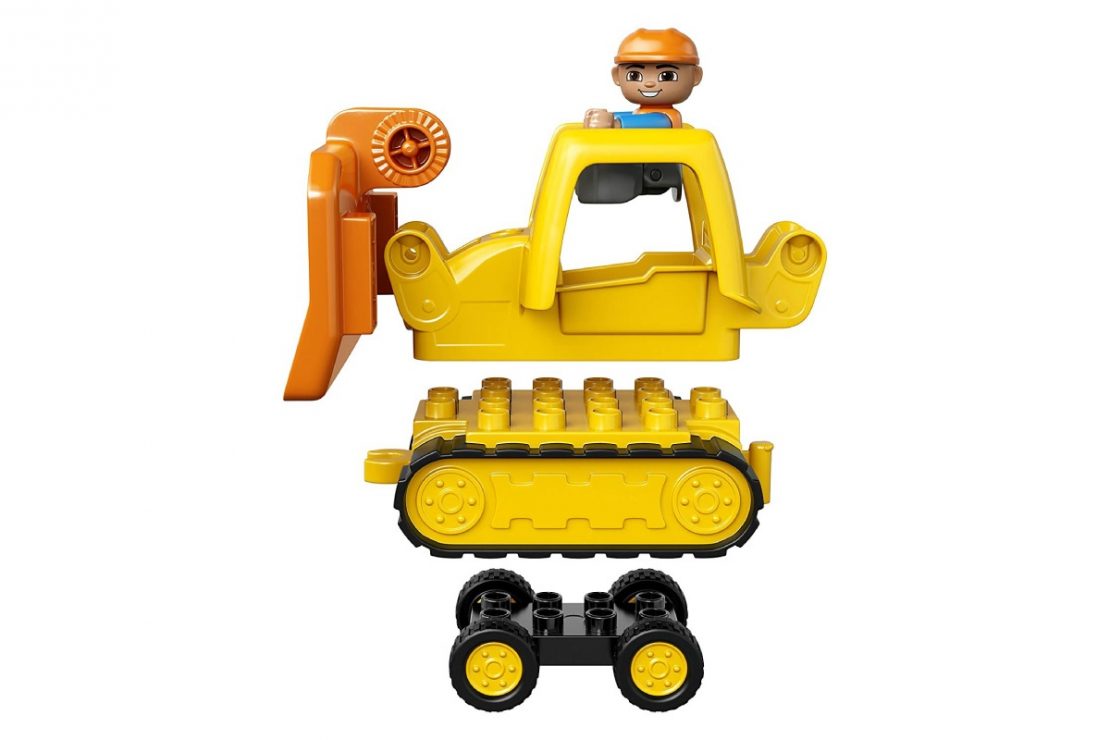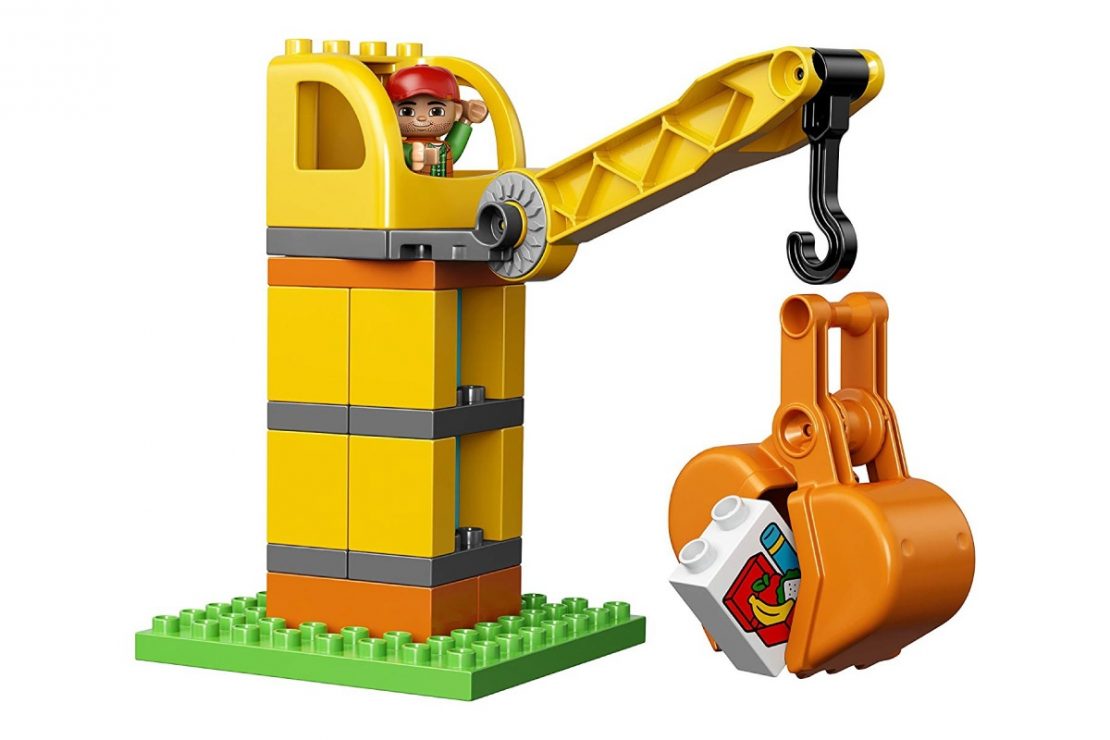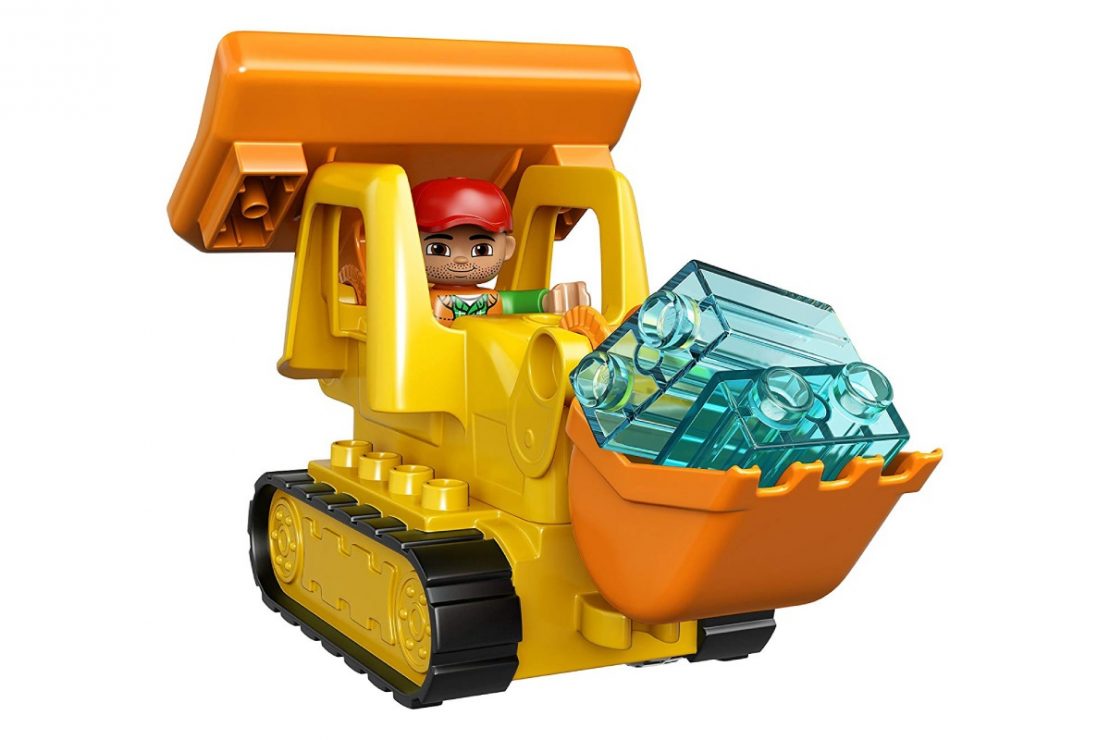 Little construction workers will love these 3 buildable machines. Clear the site with the tracked bulldozer, before tipping new building supplies from the truck. Then use the crane with its claw and posable arm to hoist bricks and construct a building. Includes 3 construction worker DUPLO figures to encourage lots of role-play fun.
Ages 2 & up
---
DUPLO Airport #10871 - 29 pieces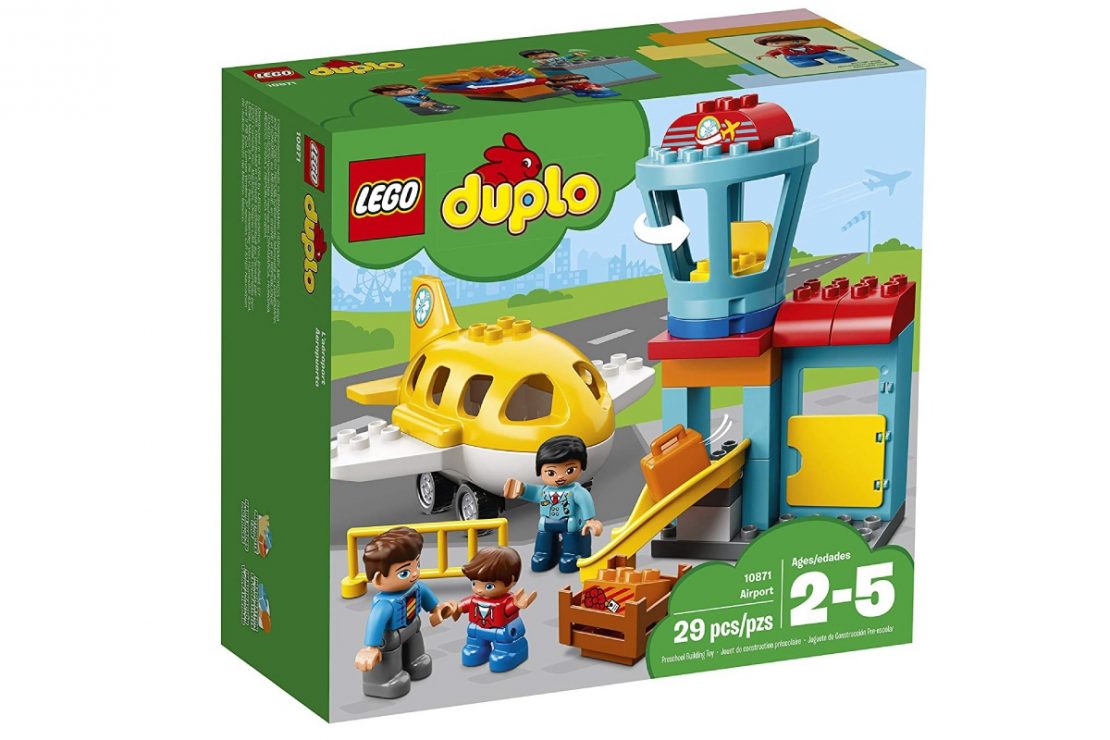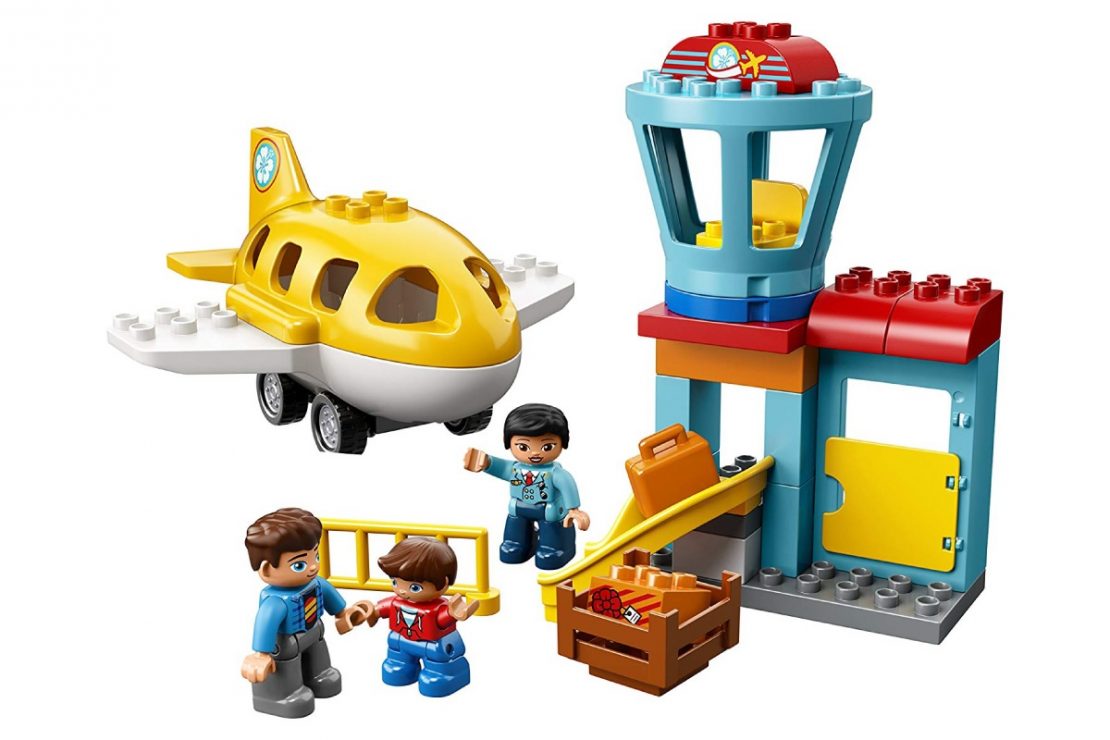 Take to the skies with the DUPLO airport! Slide luggage down the chute, have the figures board the aircraft, and get clearance to take off from the tower. Includes 3 DUPLO figures.
Ages 2 & up
---
DUPLO Farmers' Market #10867 - 26 pieces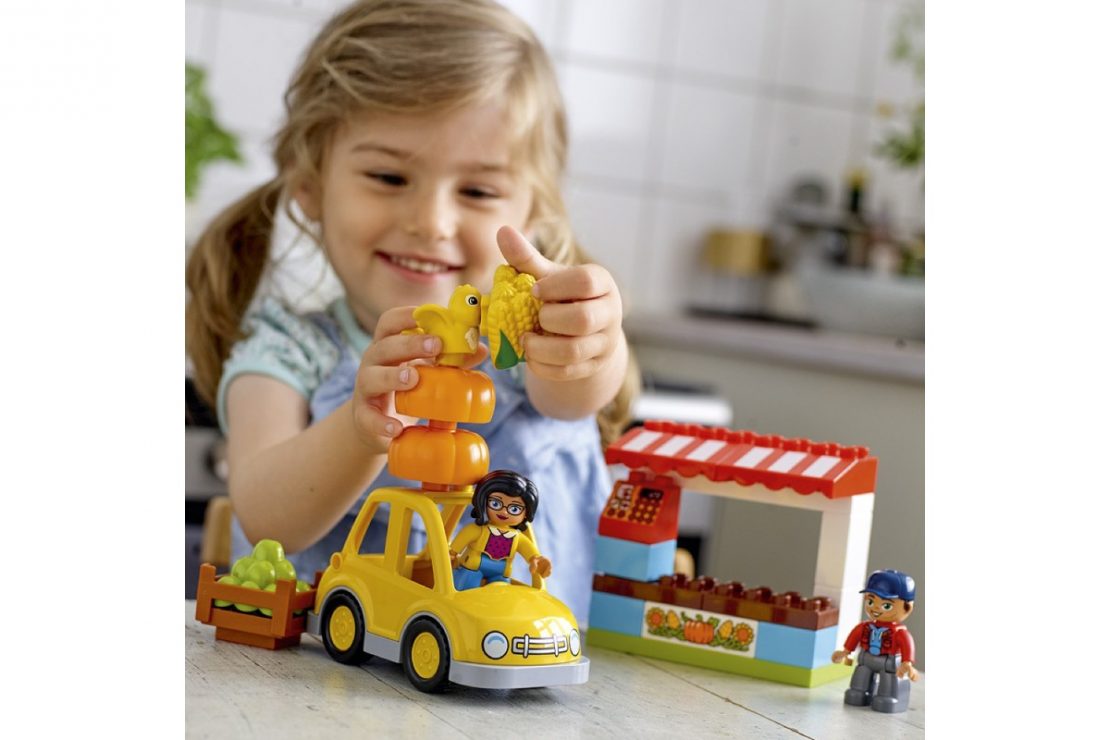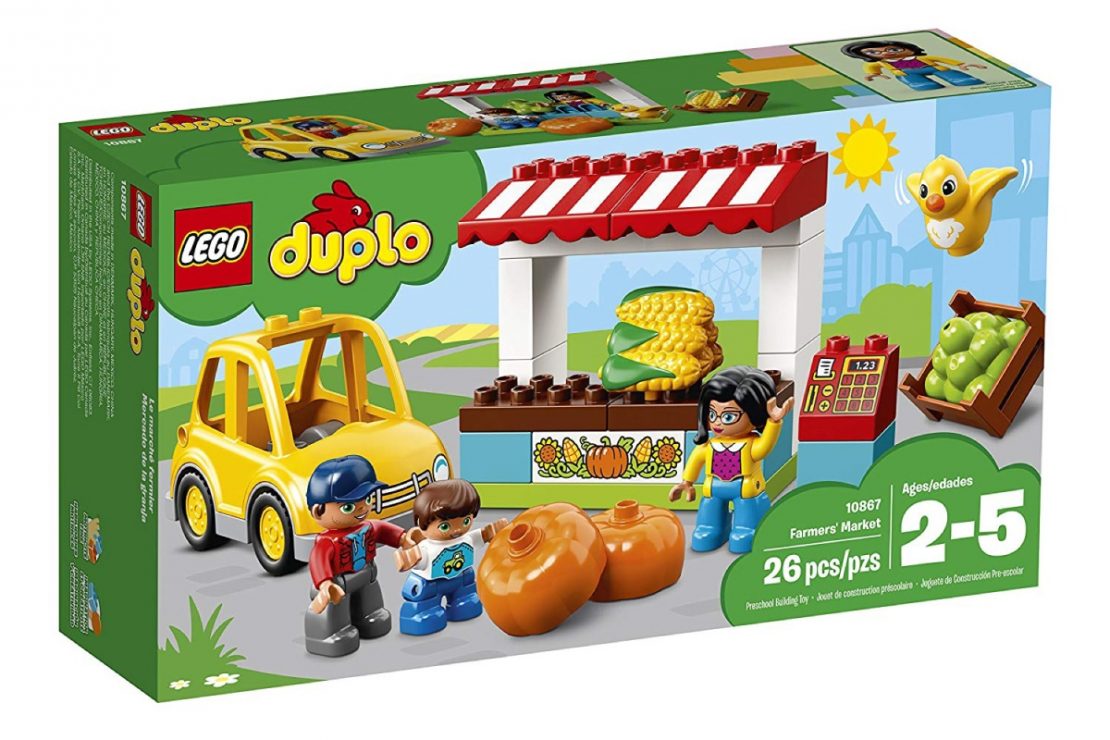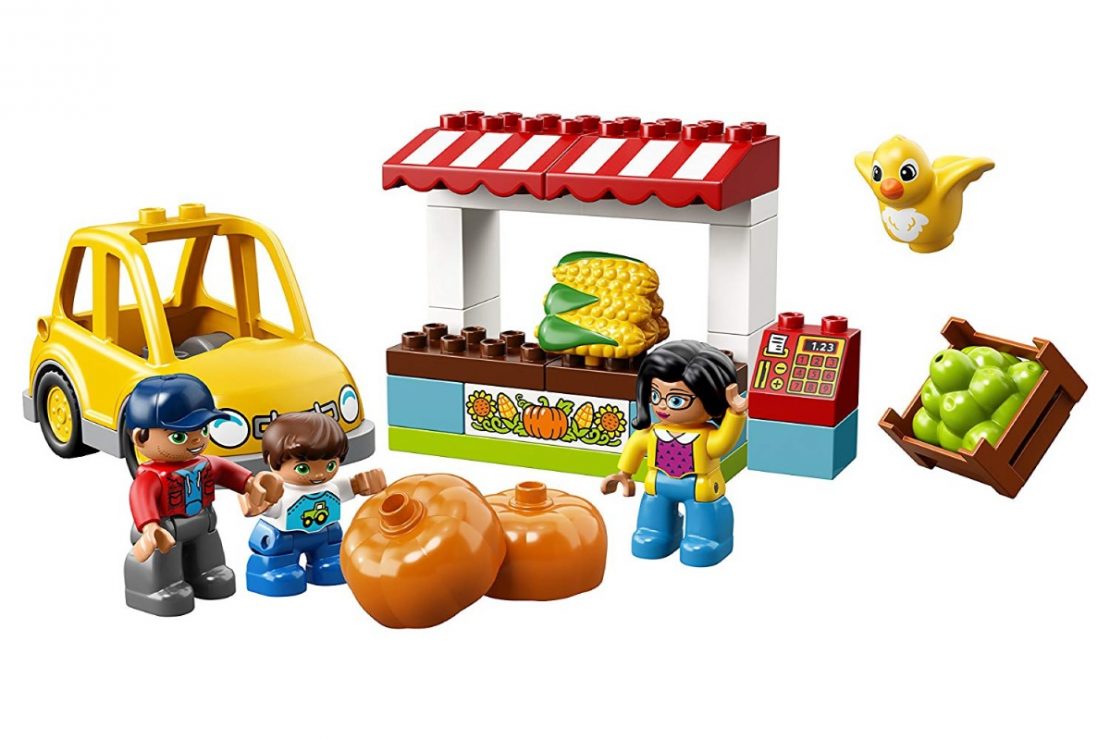 Play out real-life scenarios when your toddler takes a trip to the Farmers' Market. When they've practiced the routines of buying from a market stall with the 3 DUPLO figures, they can load up the family car and drive away! This set is easy to build and helps develop fine motor skills.
Ages 2 & up
---
DUPLO My First Celebration #10862 - 41 pieces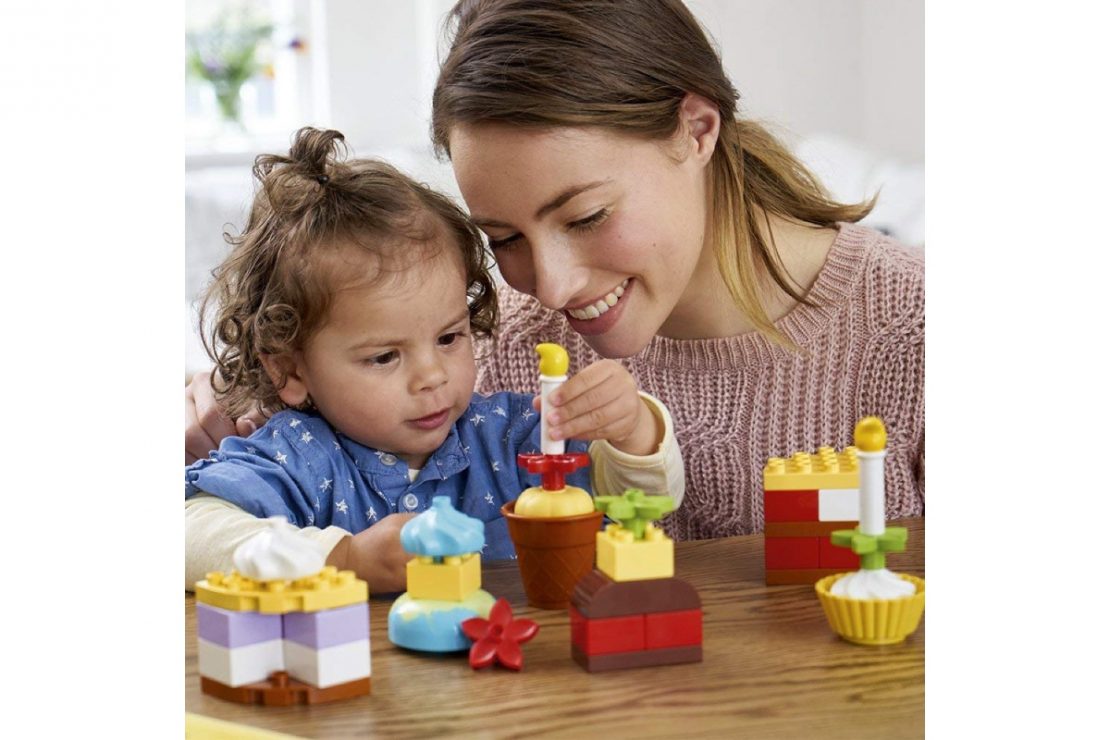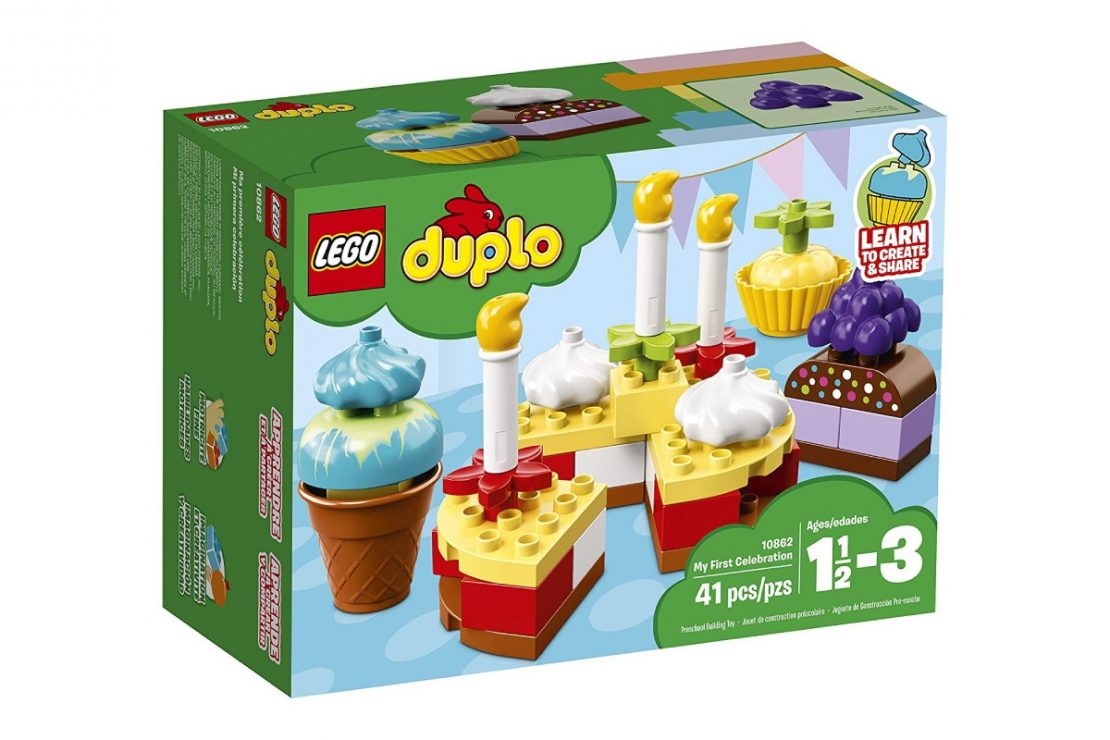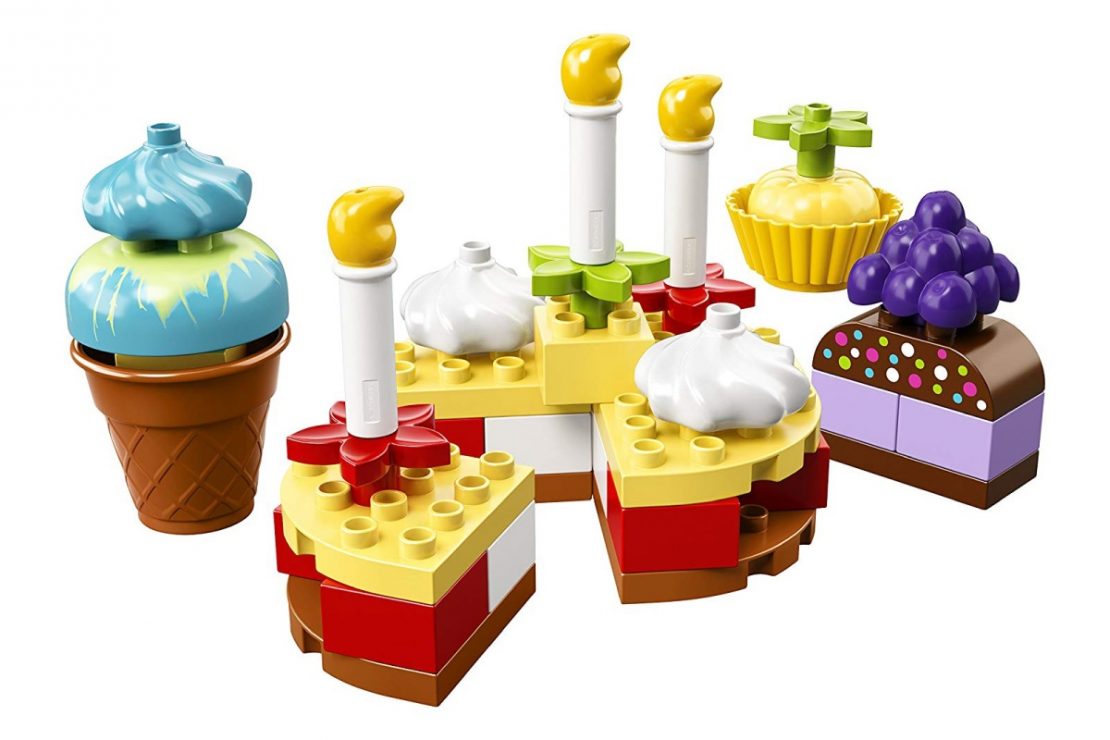 Create colorful cakes for any kind of party! Have fun with your preschooler as they build 3 individual cakes and a big layer cake! Toddlers will love to put the candles and decorations on top, then split the big cake into 4 pieces and share with family or friends. DUPLO bricks are specially designed to be fun and safe for small hands.
18mo & up