LEGO Friends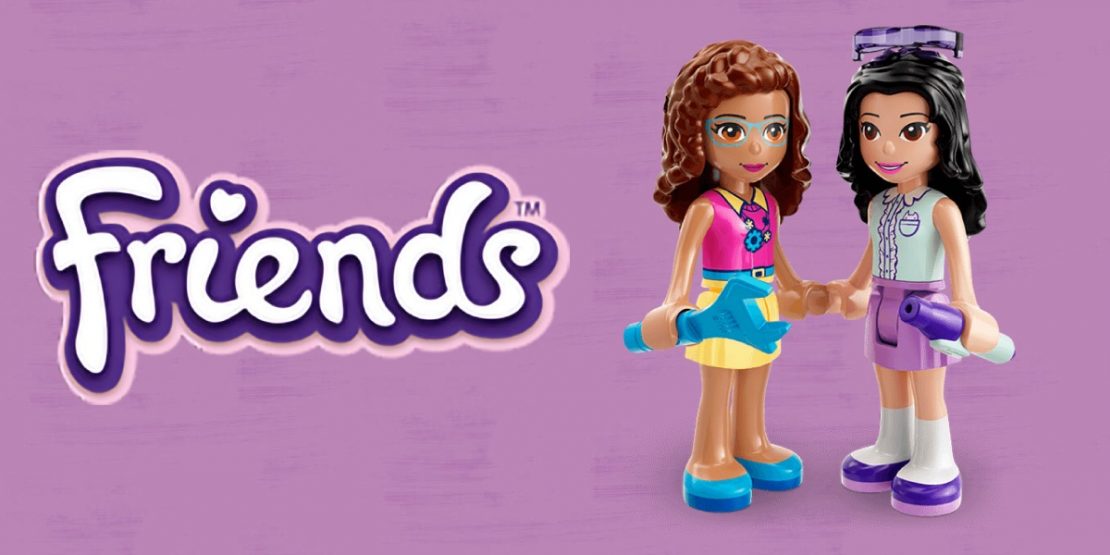 Bringing more heart to the world through friendship and play!
What do you get when you combine the creative play and construction skills of LEGO bricks with the imaginative and relationship play of a doll house? You get LEGO Friends.
Set in the idyllic town of Heartlake, five friends work together to support each other's aspirations. From running a business to winning a go-kart race, the friends discover the value of hard work and dreaming big.
These playsets combine in infinite ways so builders can design their own environment. Add in regular LEGOs, and you've got the ability to create a world all your own.
---
LEGO Friends Friendship House #41340 - 722 pieces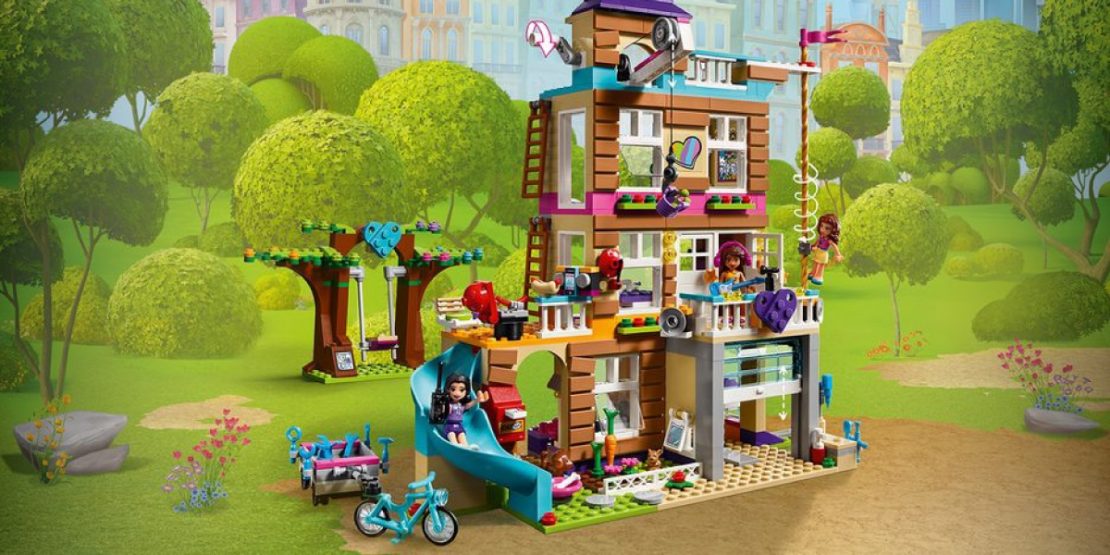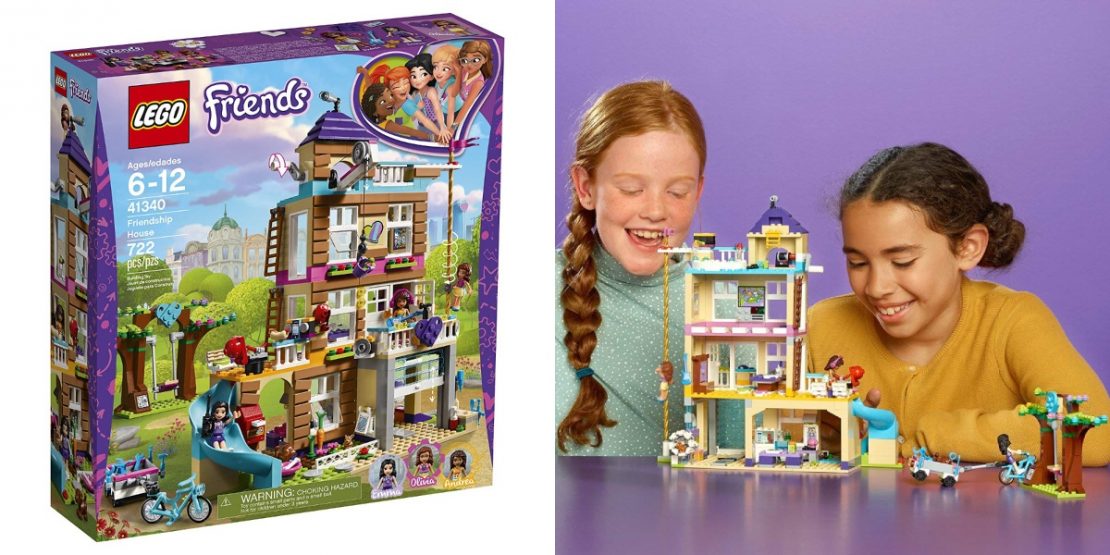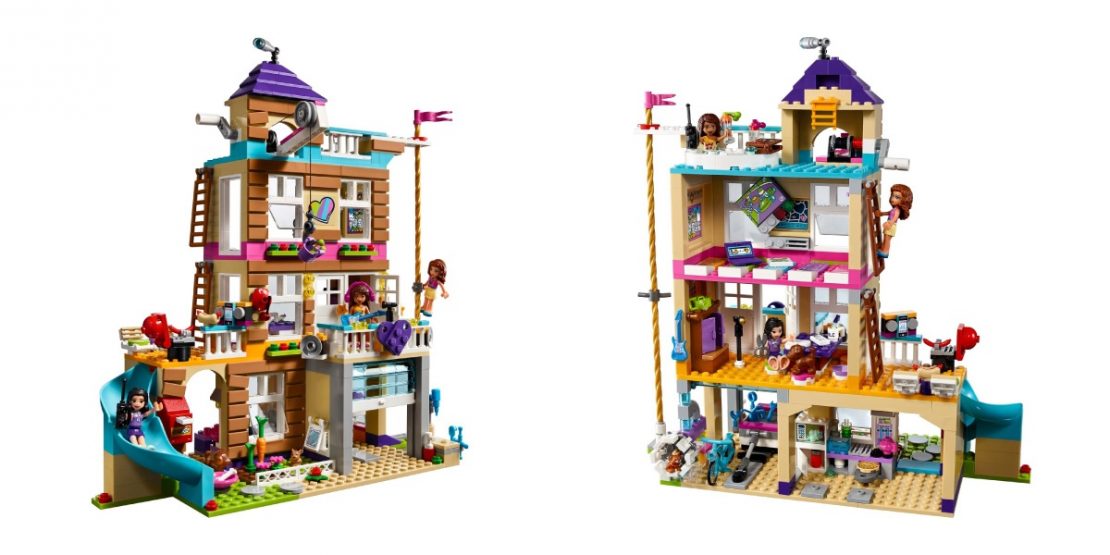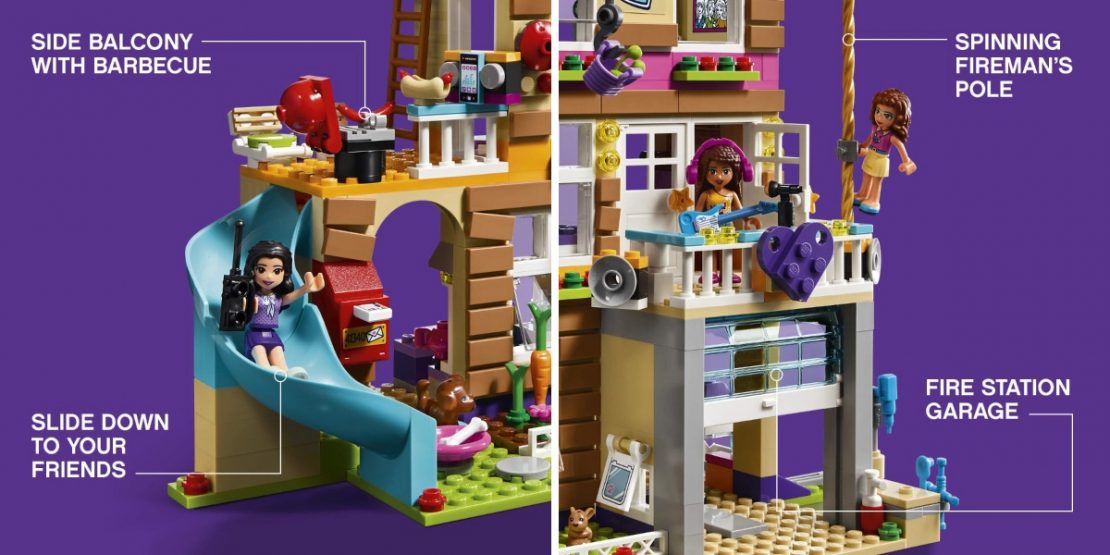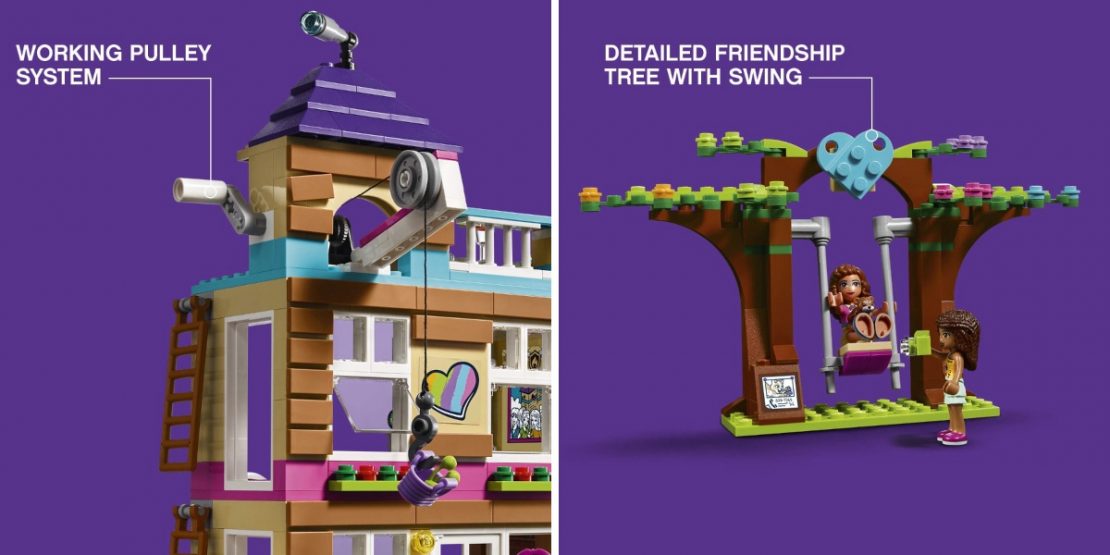 The Friendship House is the ultimate base of operations for the friends of Heartlake City—whether starting adventures or enjoying some downtime. Once it was a fire station. The Friends converted it into the ultimate hang-out house! Inside, it has all the comforts of home. Outside, there's a swing, a working pulley, pole, slide and a garage for storage. The set comes with Olivia, Emma, and Andrea figures, plus three pets.
Ages 6 & up
---
LEGO Friends Mia's Tree House #41335 - 351 pieces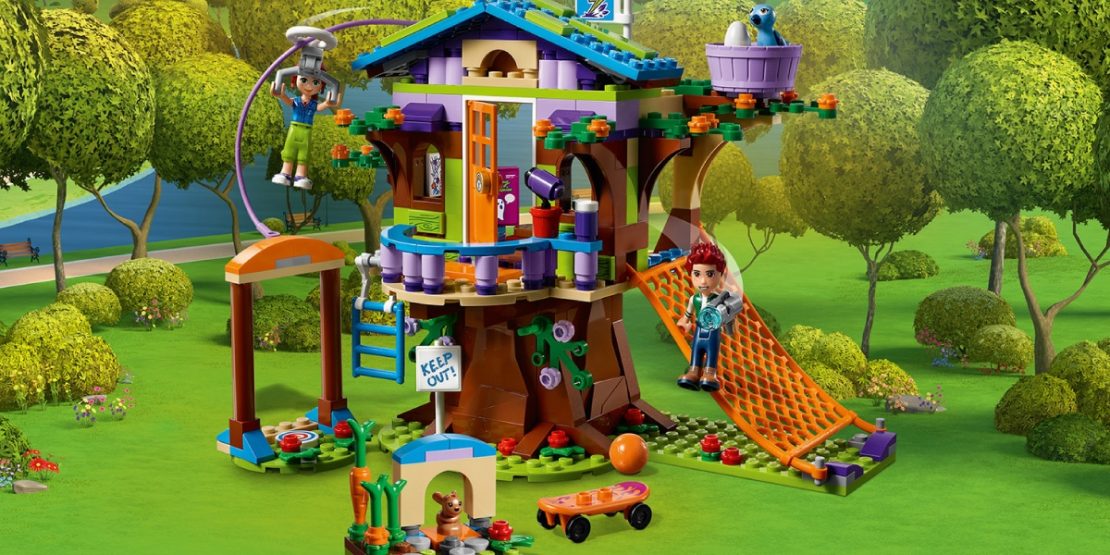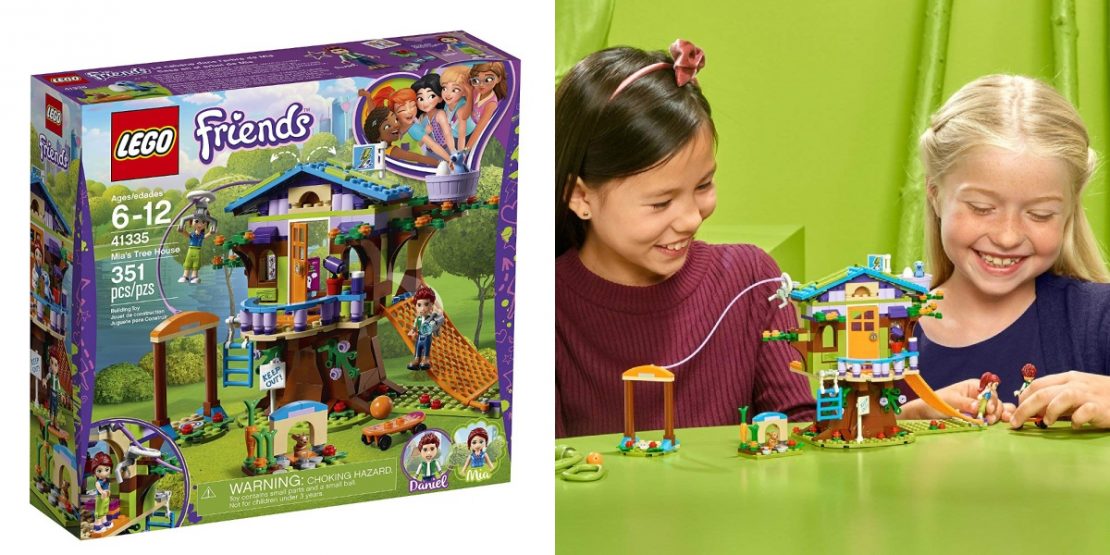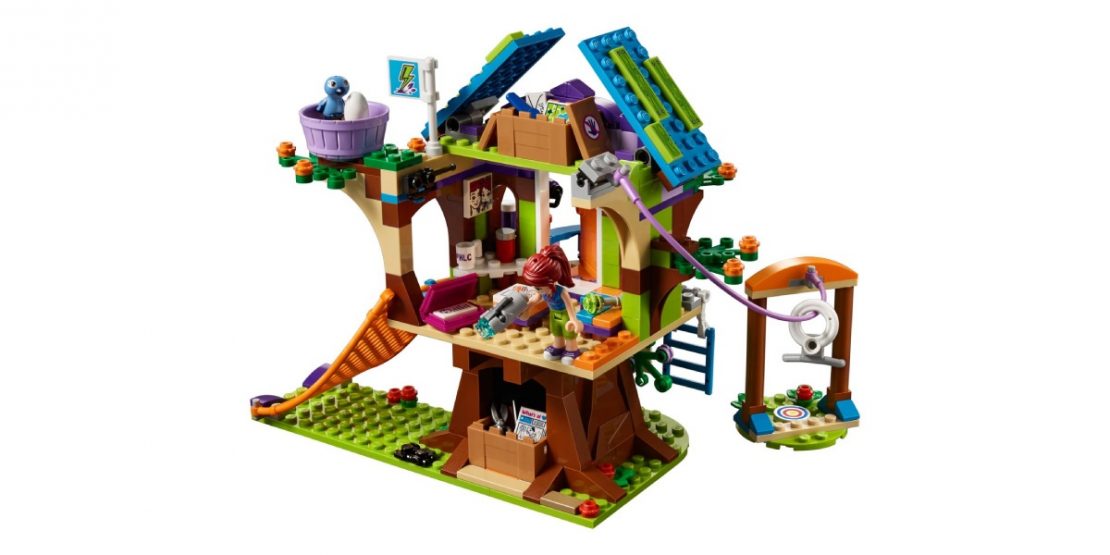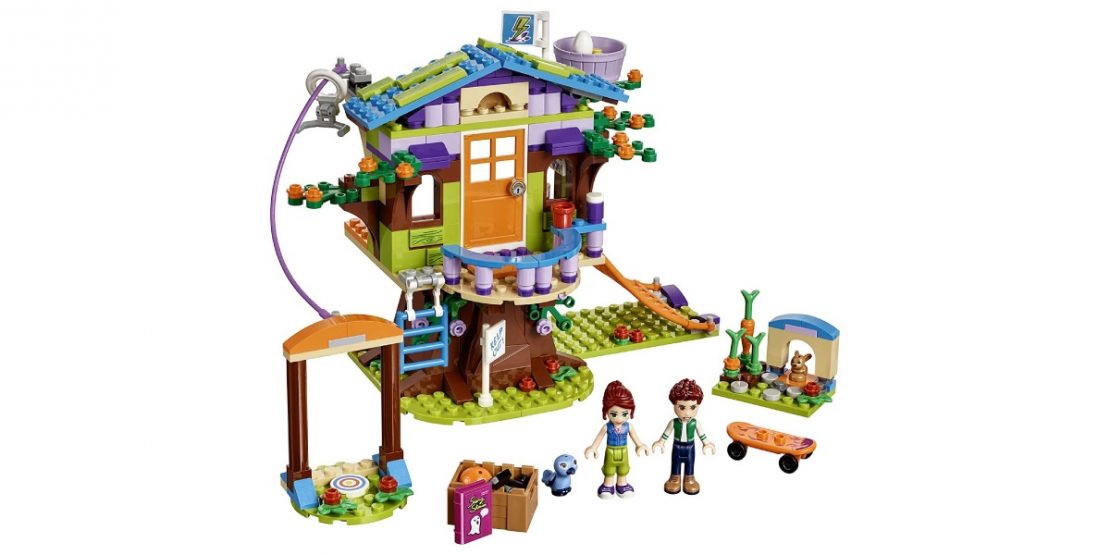 Mia's Tree House is packed with fun! There's a folding ladder, scramble net, and a zip line for zooming to the ground. Plus a water gun, a book of ghost stories, artwork tiles, board game, pizza, sports equipment, Mia's skateboard and so much more! Includes Mia, Daniel, Mimi the bunny, and Cinnamon the bird figures.
Ages 6 & up
---
LEGO Friends Creative Tuning Shop #41351 - 413 pieces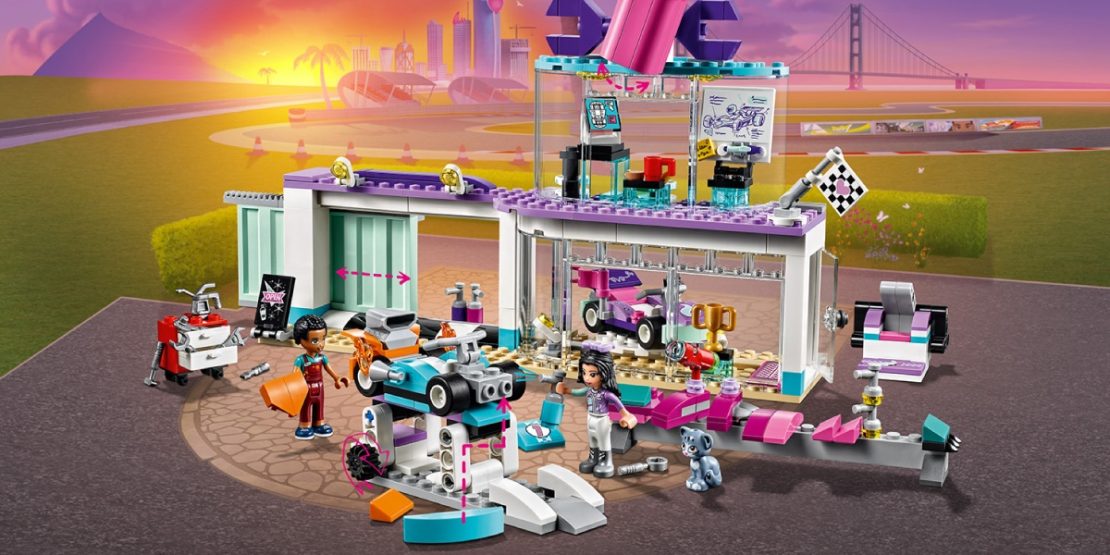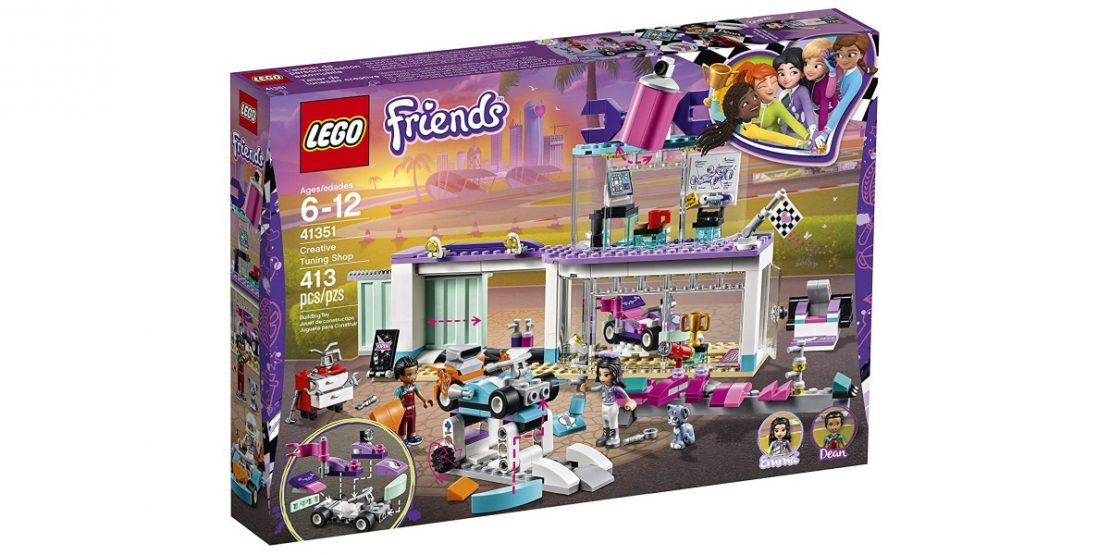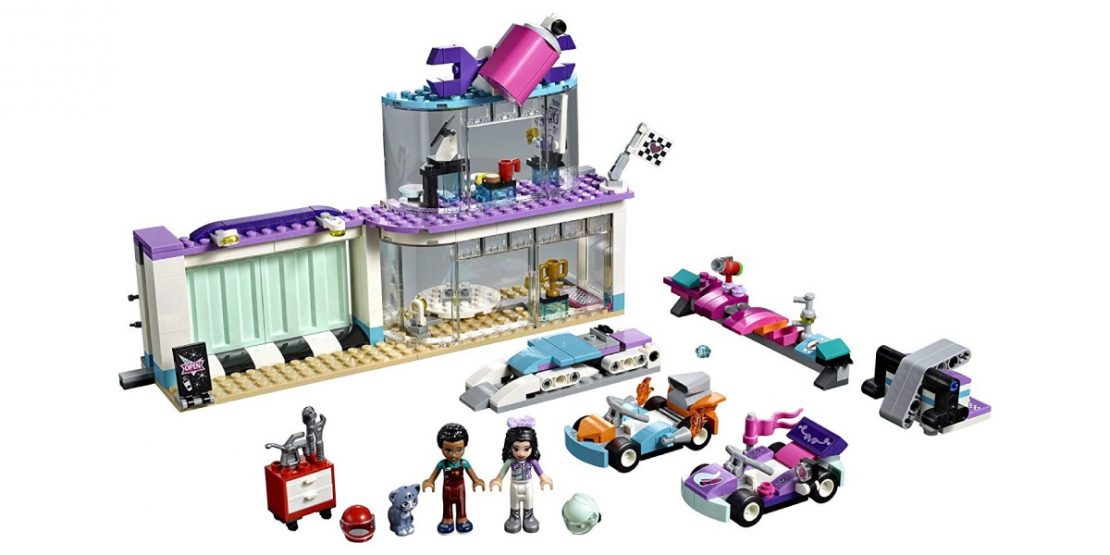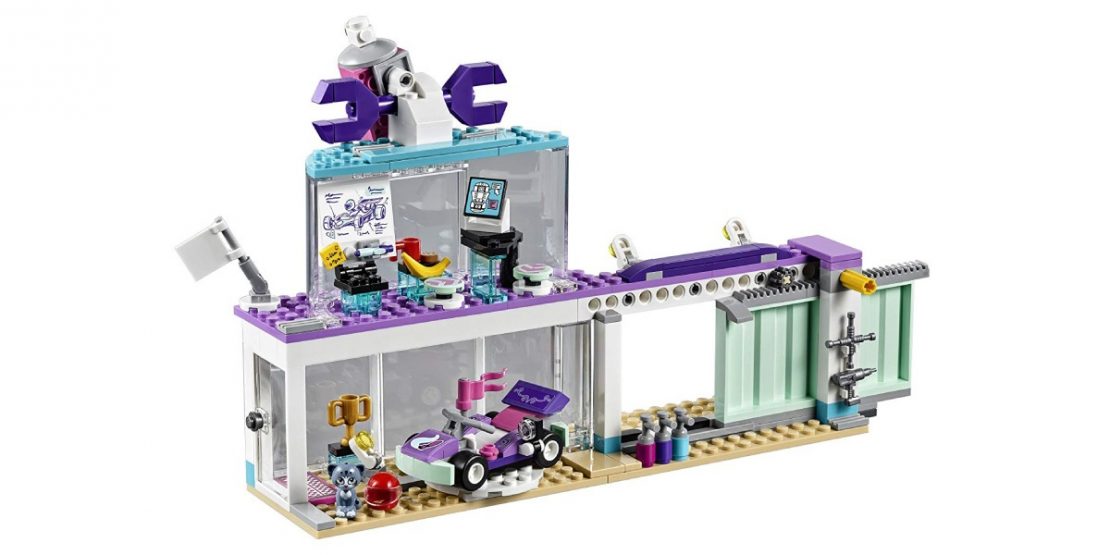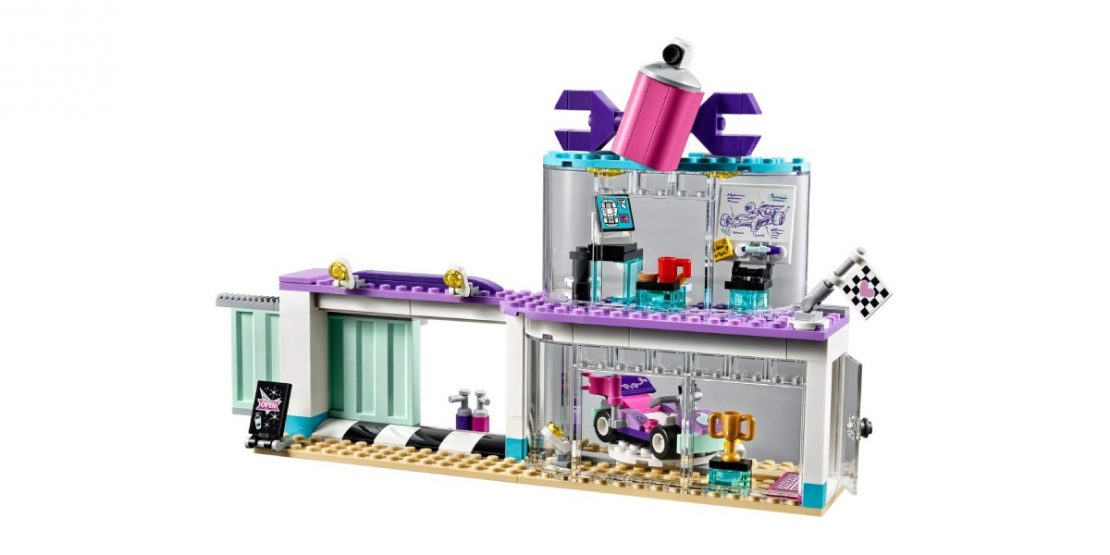 Get your motors running! The Creative Tuning Shop lets the Friends customize their go-karts, tune them up so they're running in peak condition, and repair them when things go wrong. There's a revolving display to showcase your best go-kart, upstairs office, and go-kart launcher. The set includes two go-karts, Emma, and Dean figures, plus Chico the cat.
Ages 6 & up
---
LEGO Friends Drifting Diner #41349 - 345 pieces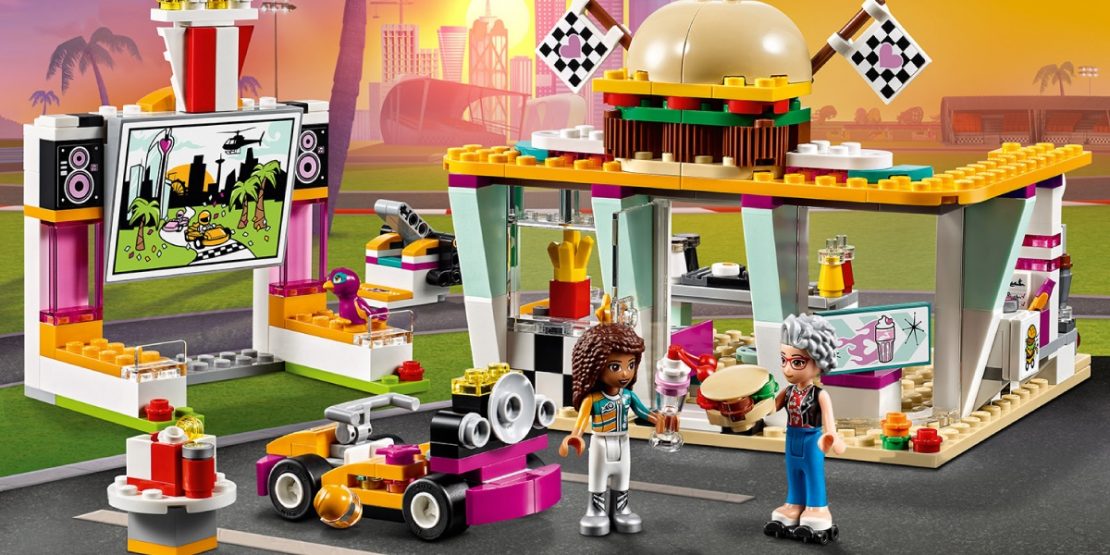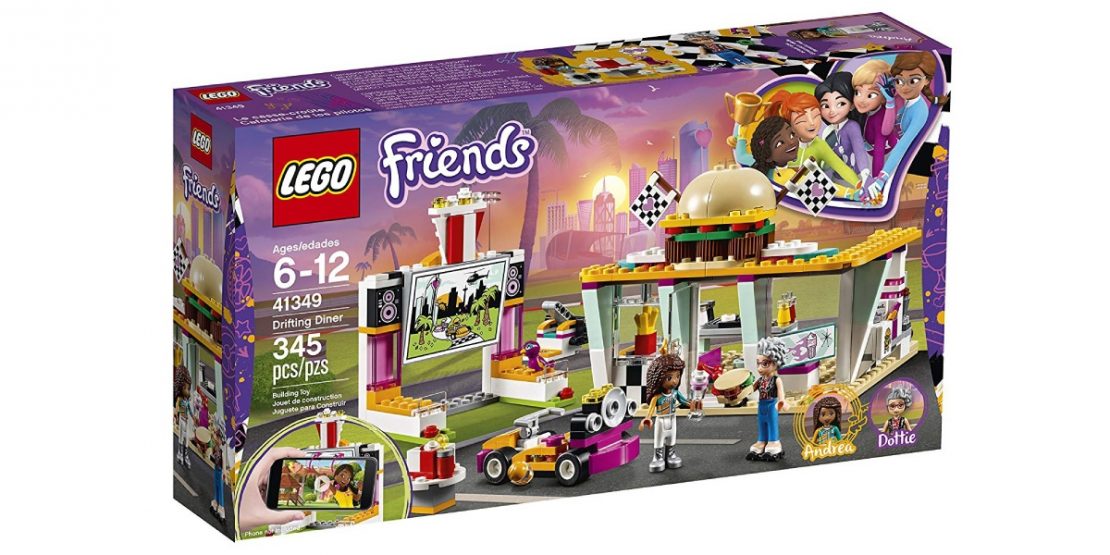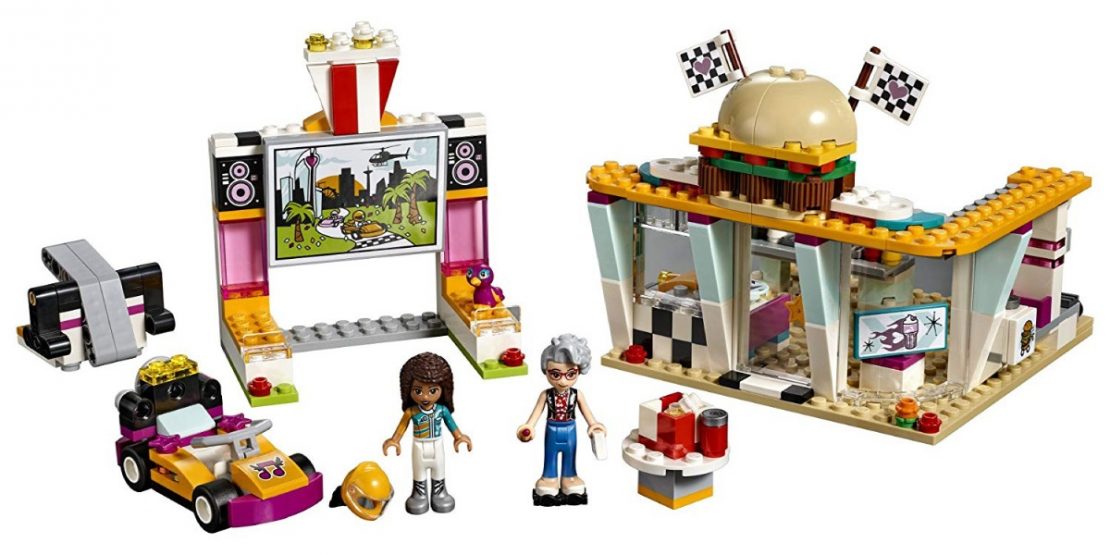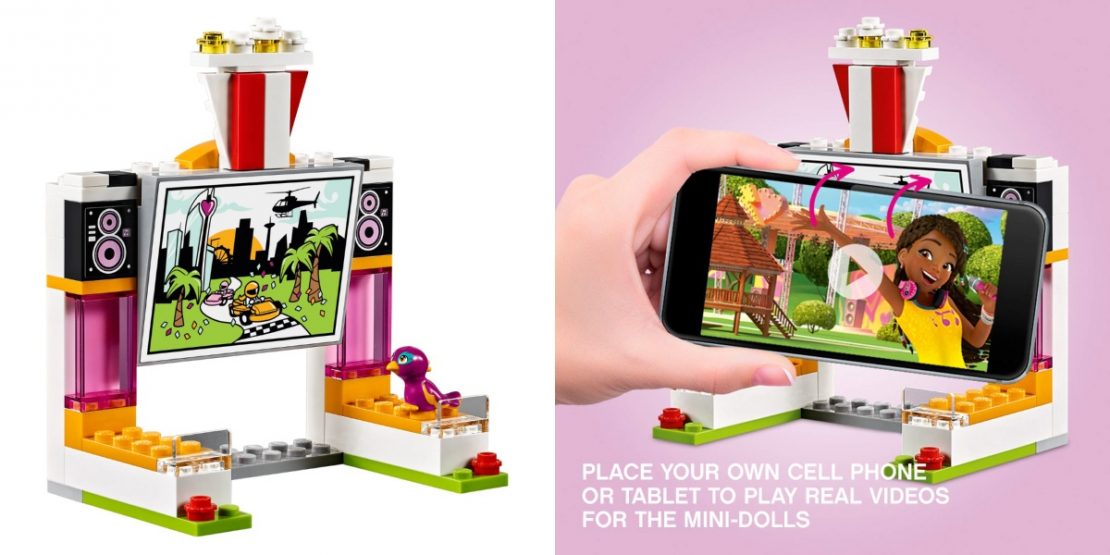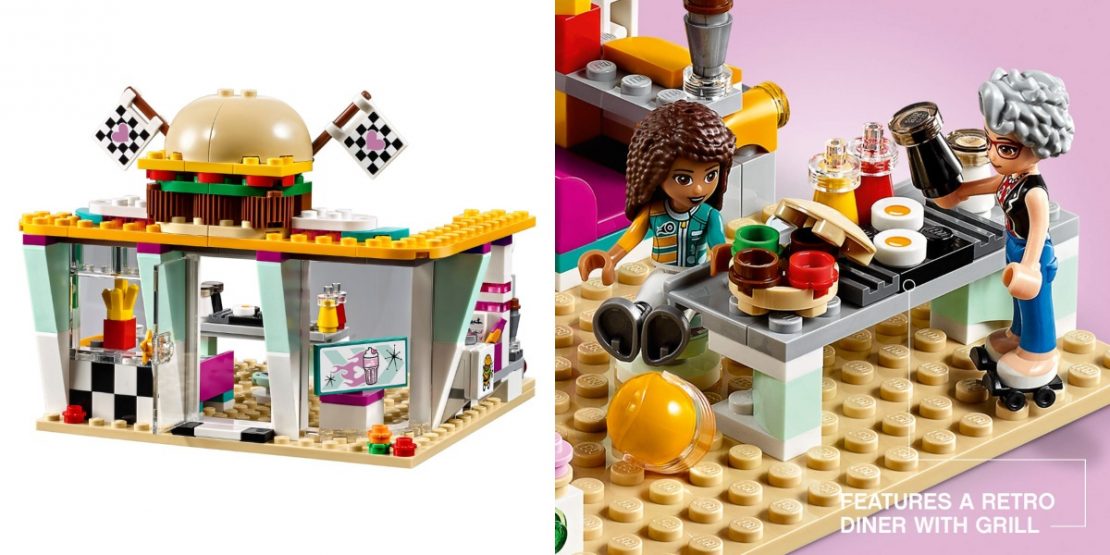 Pull in to the Drifting Diner for dinner, stay for the movie after! This restaurant has all you need to dish out some delicious meals. Outside there's a giant screen for drive-in movies with handy side tables—stand your own cell phone or tablet in front of the movie screen to play real videos for the Friends. The set includes Andrea and Dottie figures, Andrea's go-kart, a go-kart launcher, and Pepper the bird.
Ages 6 & up
---
LEGO Friends Andrea's Accessories Store #41344 - 294 pieces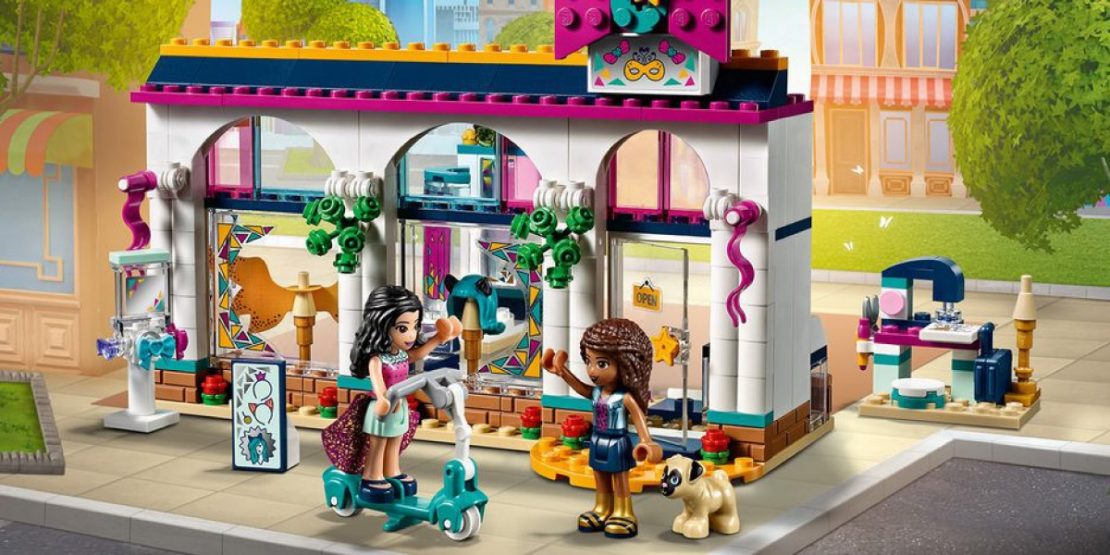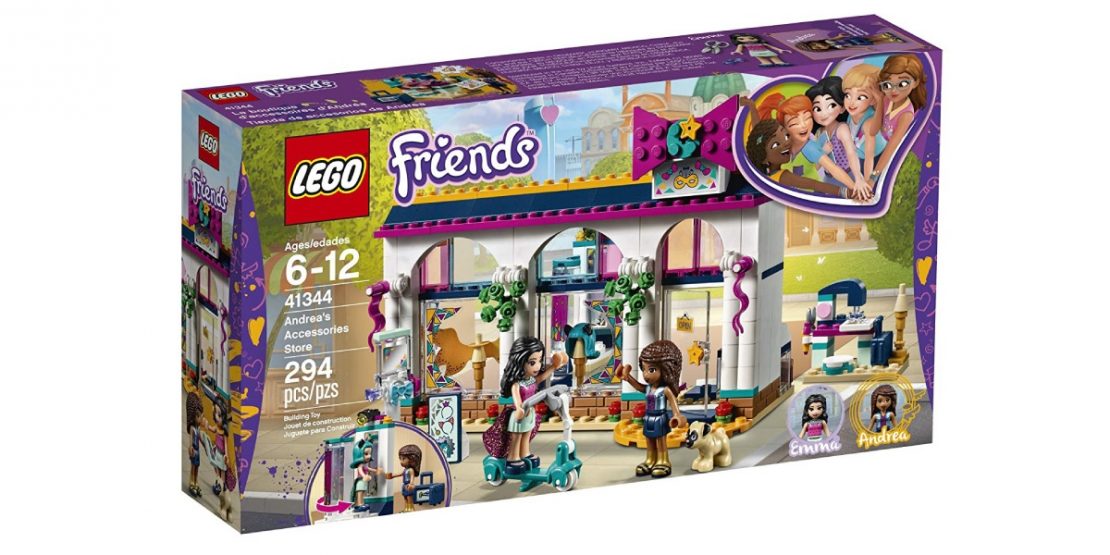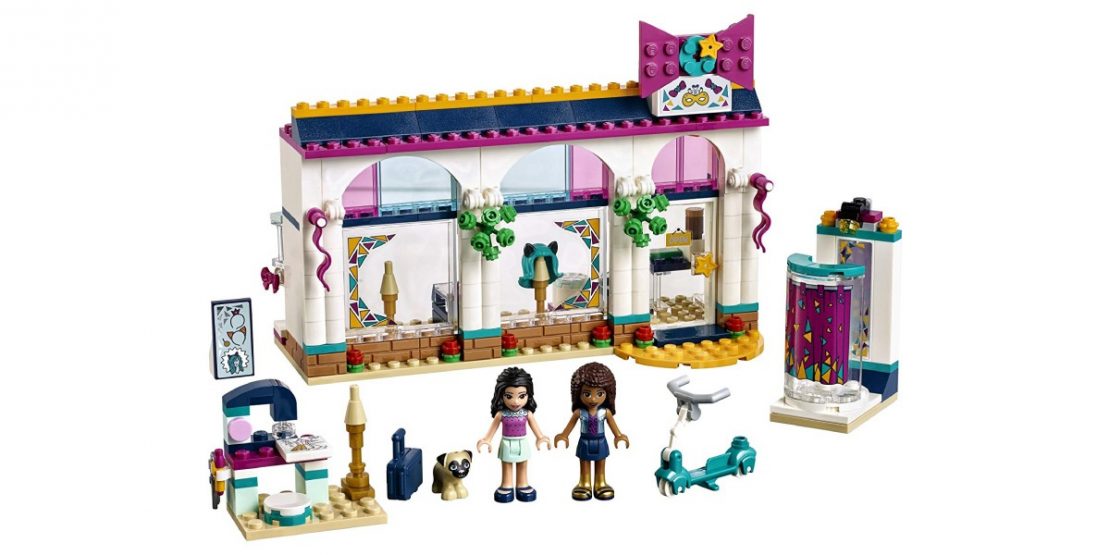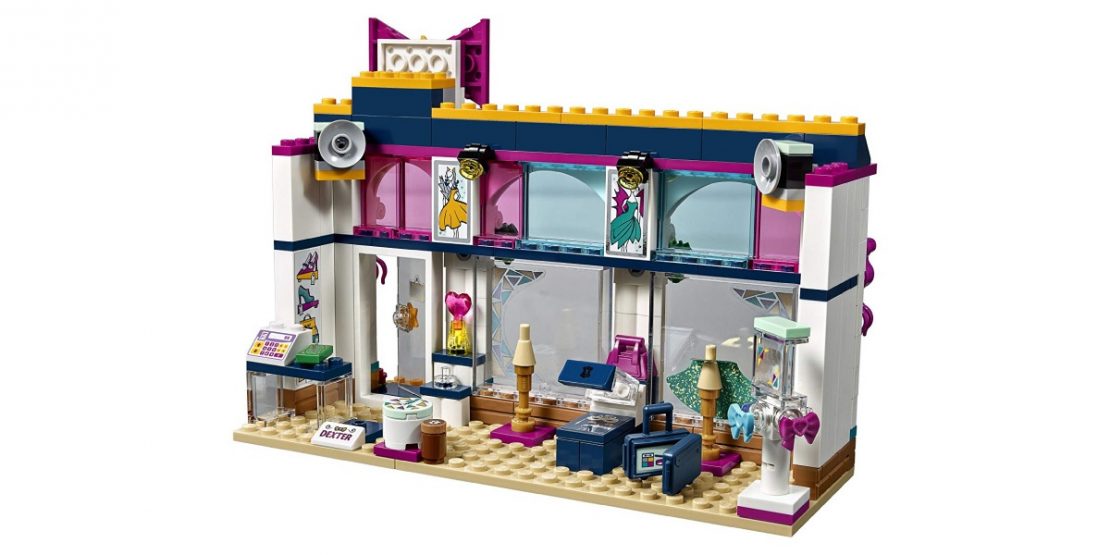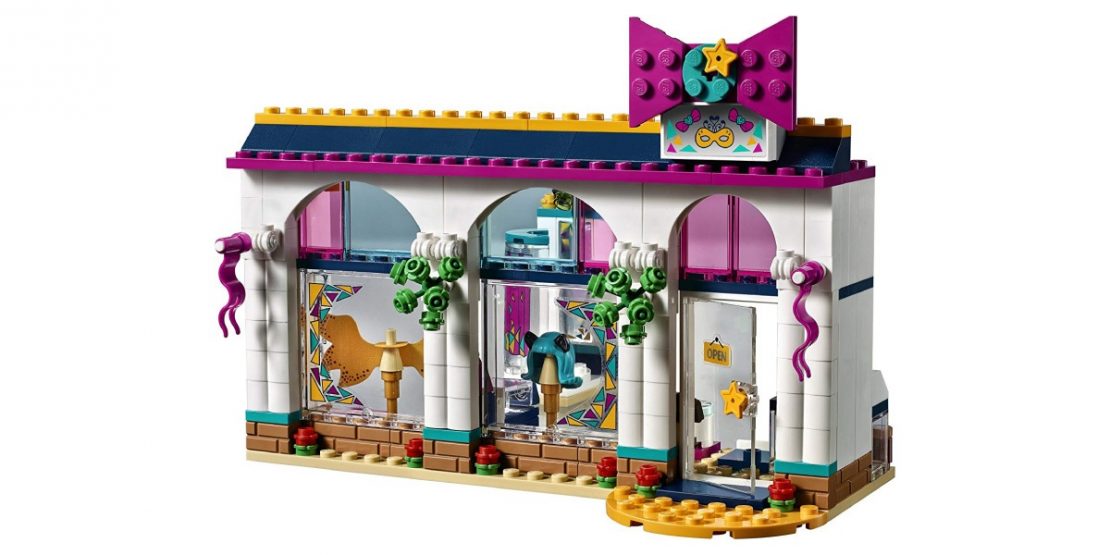 Be an entrepreneur! Andrea's Accessories Store features everything Andrea needs to have a booming business. There's a fitting room, sewing machine, cash register, displays, and products for her to sell. She even gets a zippy little scooter for her commute! The set comes with Andrea and Emma figures, plus Dexter the dog.
Ages 6 & up
---
LEGO Friends Service & Care Truck #41348 - 247 pieces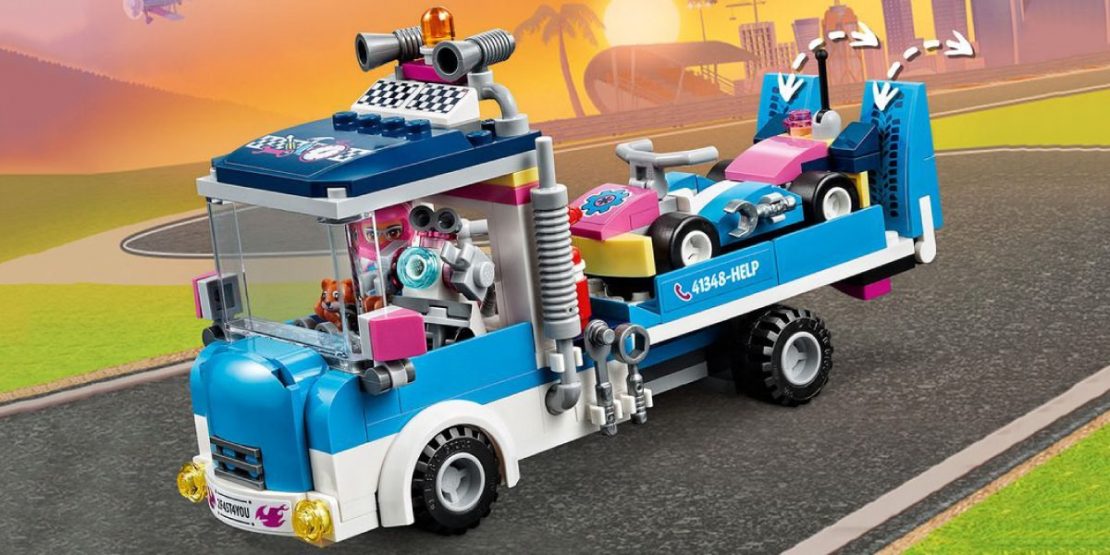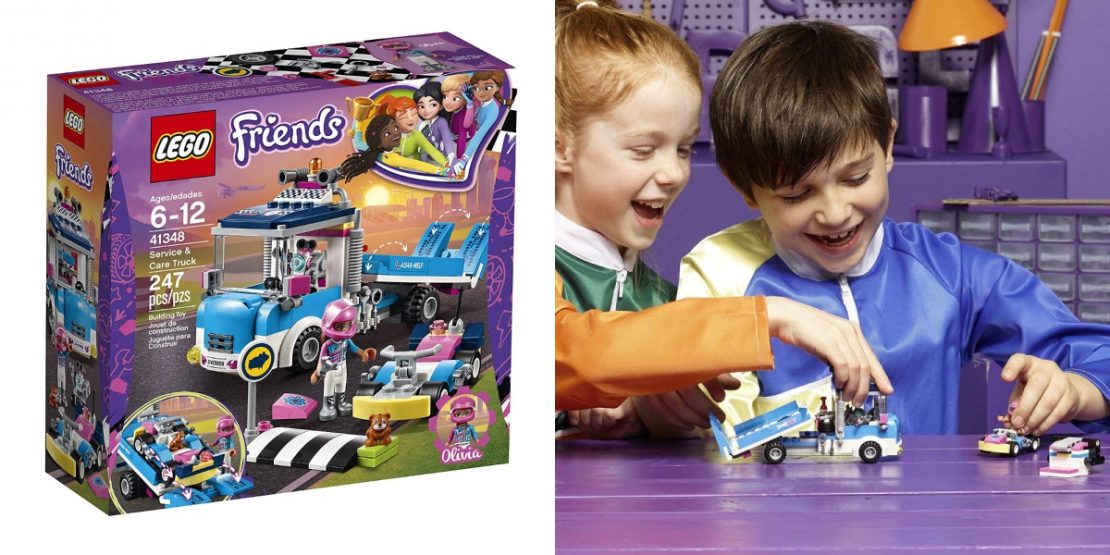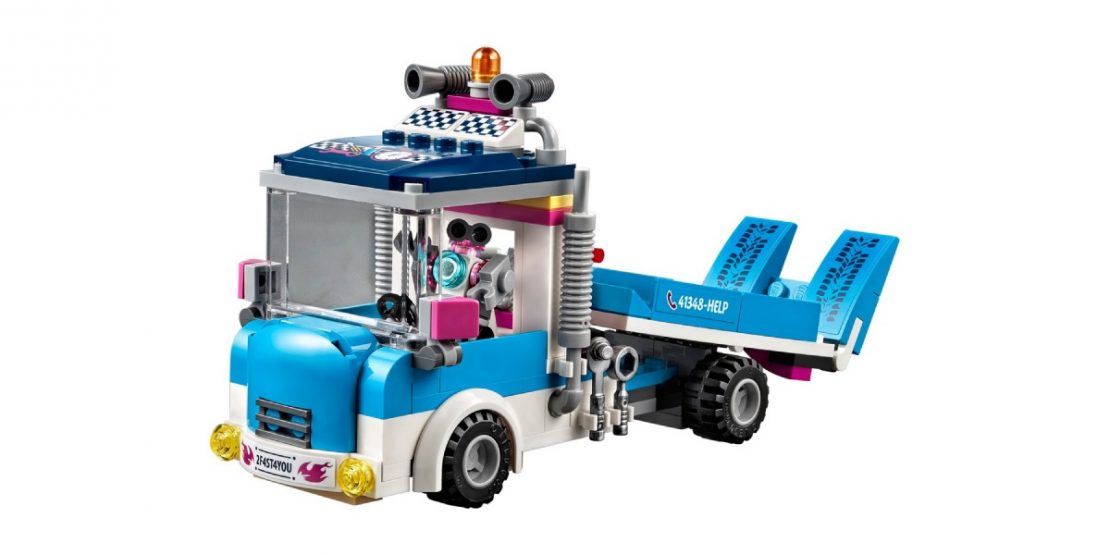 Olivia is always ready to rescue her racing friends with the LEGO® Friends Service & Care Truck. Lower the ramp and use the rope and winch to pull the go-kart onto the tow truck and transport it to the workshop area. Raise the go-kart up and check all is well underneath. Set includes Olivia figure, Zobo the Robot, and Rumble the hamster plus a go-kart launcher.
Ages 6 & up
---
LEGO Friends Emma's Art Stand #41332 - 210 pieces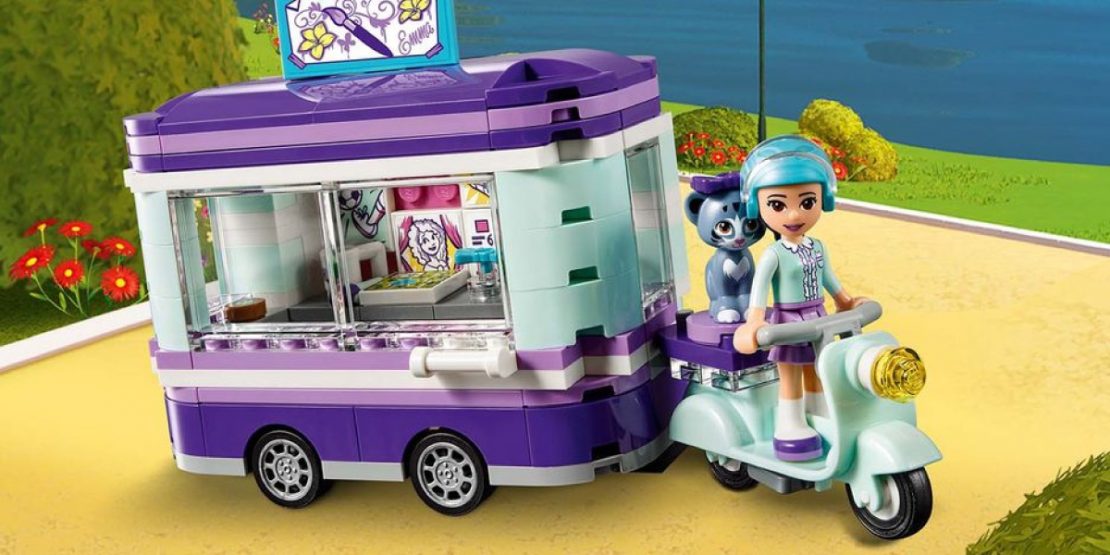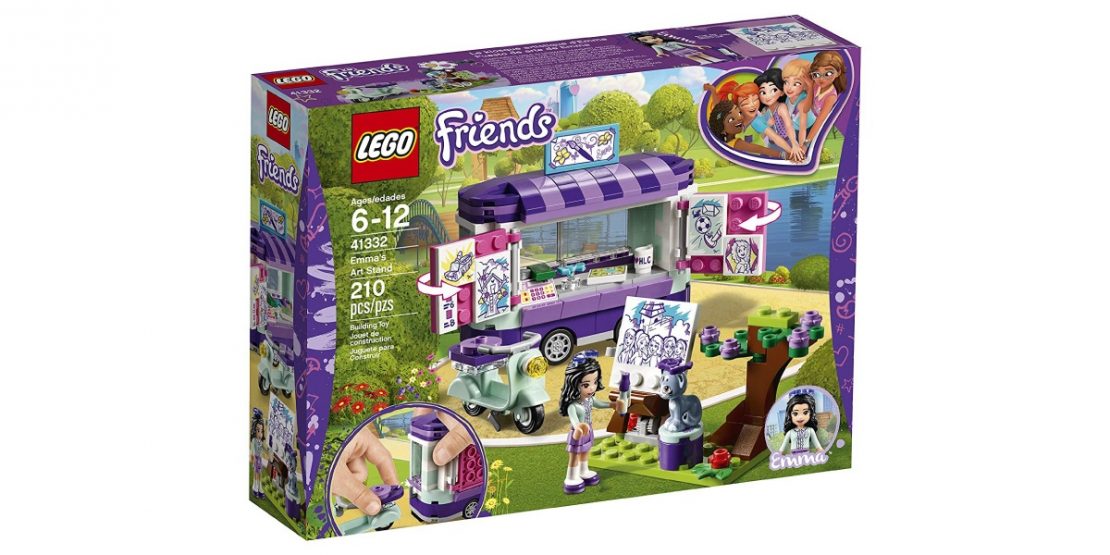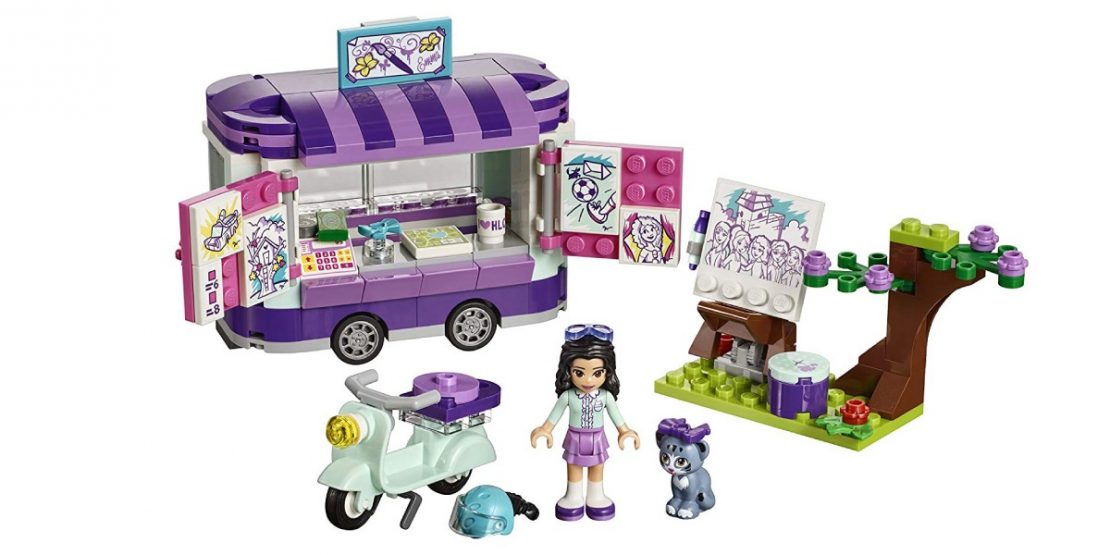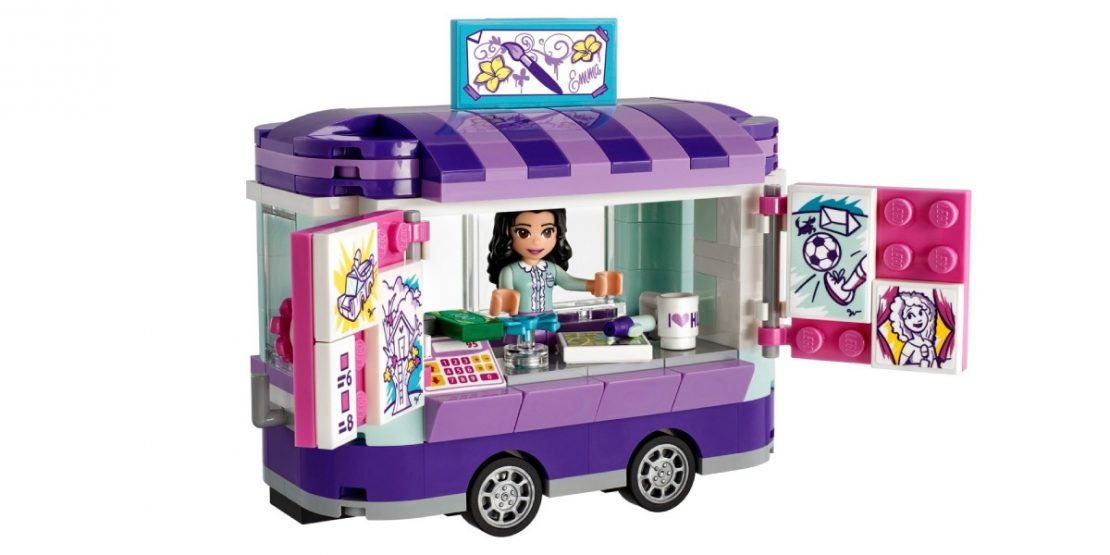 Emma's Art Stand is ready to go paint en plein aire! This little trailer is full of artsy surprises. It has double windows that open as a sales hatch, various artwork tiles, a cash register, Heartlake City Park map, and a bed for Emma's cat. Lift off the roof or swing open the entire back of the trailer for easy play inside. There's also a separate area with an easel and stool next to a tree. Includes Emma figure and Chico the cat.
Ages 6 & up