LEGO Minecraft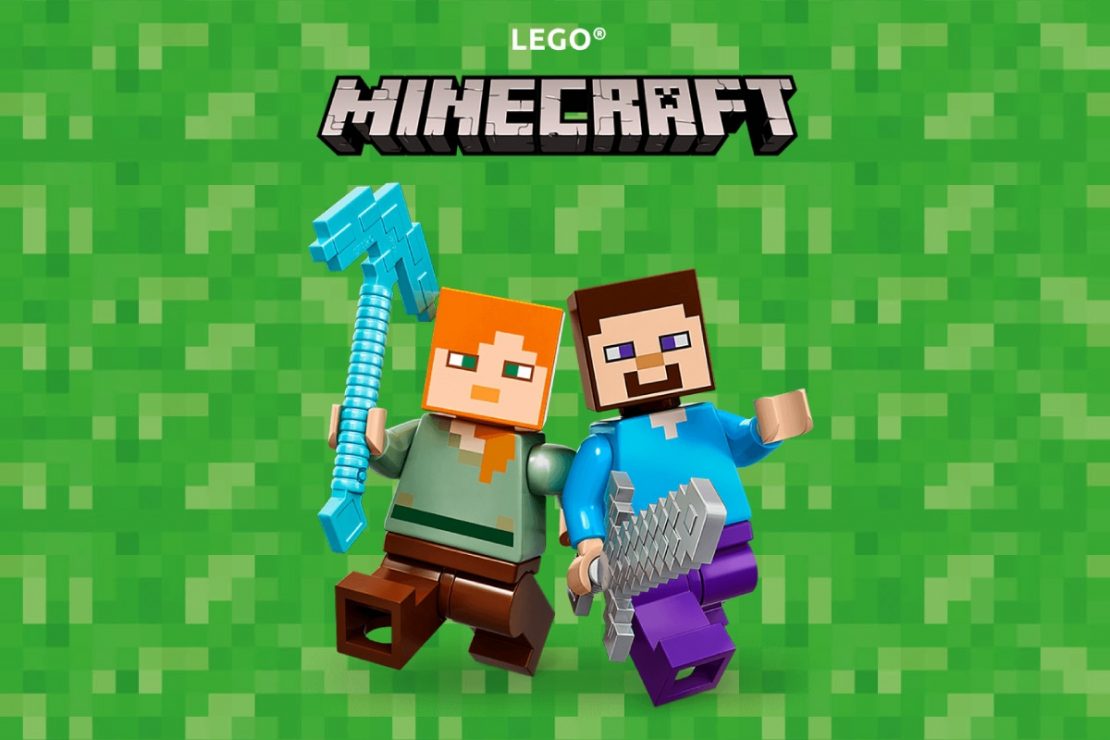 The world of Minecraft without the screen!
LEGO® Minecraft™ play sets are designed for fans of the exciting video game. You can step away from the screen and build a realm in the real world. Create Minecraft themed scenes and act out adventures featuring familiar characters and unique items from the video game. All without using up your valuable screen time!
---
LEGO Minecraft Bedrock Adventures #21147 - 644 pieces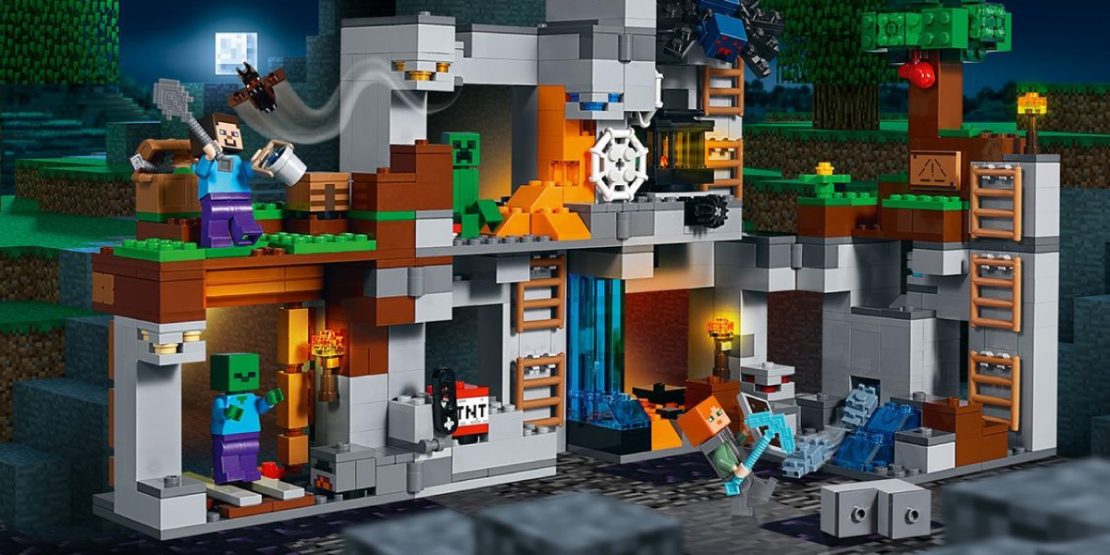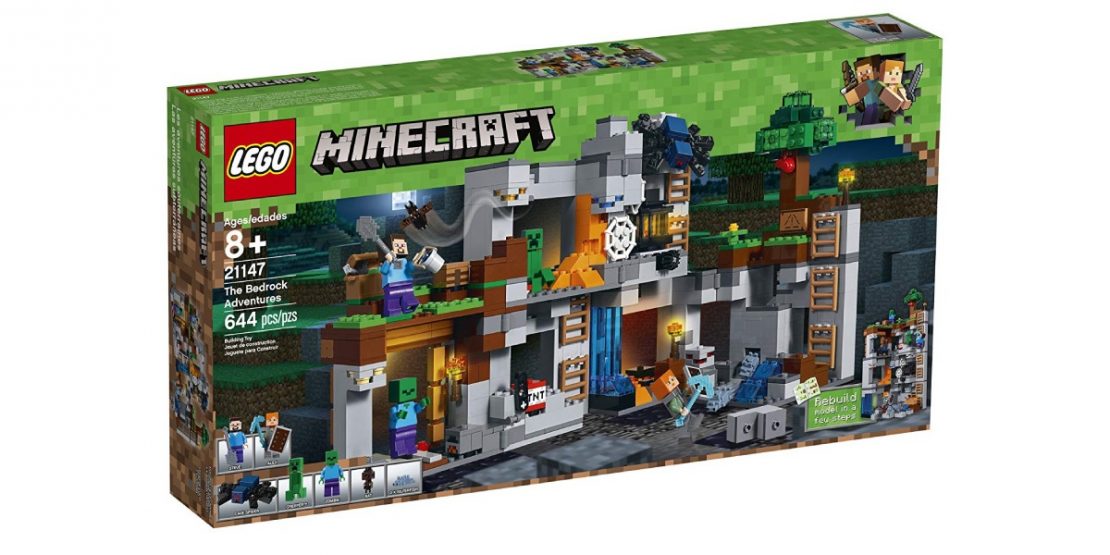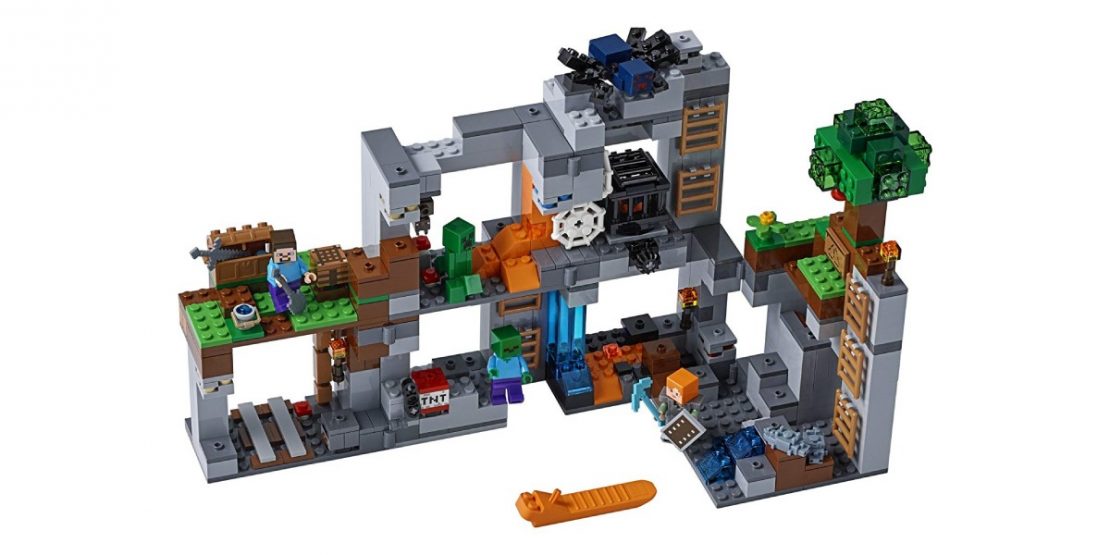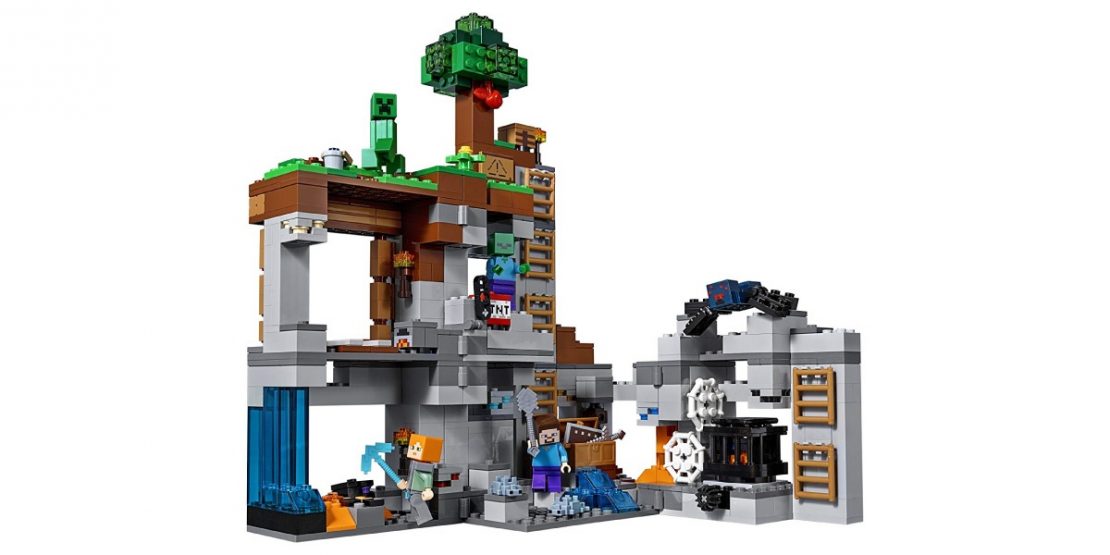 Grab your torch and iron sword and join Alex and Steve for a dangerous mission to the bedrock of the Minecraft™ Overworld! Pluck the juicy red apple and follow the sign to the bat-infested cave complete with spinning cave-spider spawner. Descend the ladders and avoid the cobwebs as you battle the terrifying cave spider. Then venture to the next level where a Creeper™ roams and a zombie lurks in the darkness. Blast out the rock with the TNT and use your pickaxe to mine for obsidian and 7 types of ore, but watch out for the monster-egg blocks that spawn hostile silverfish!
Ages 8 & up
---
LEGO Minecraft Pirate Ship Adventure #21152 - 386 pieces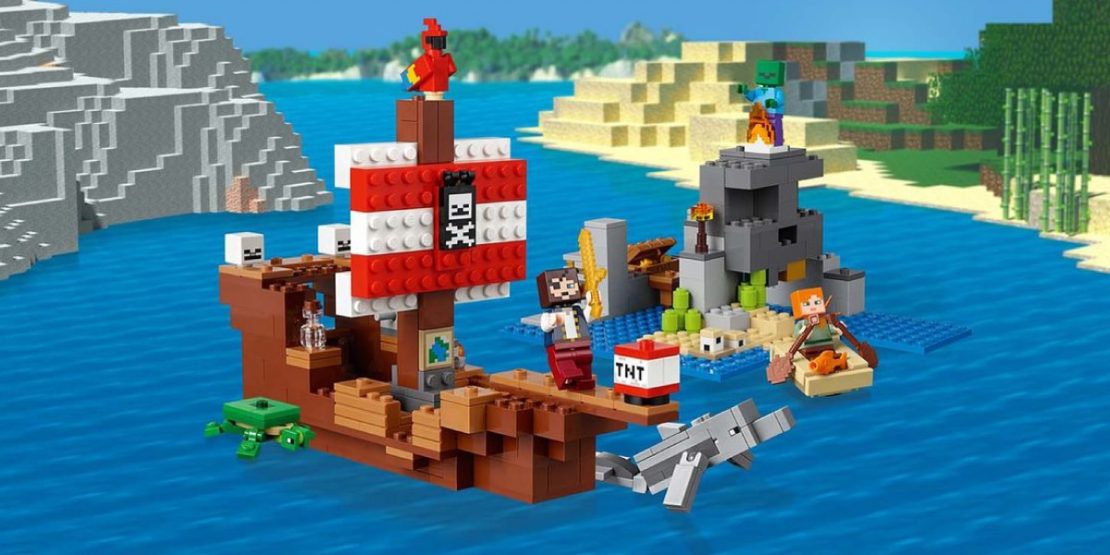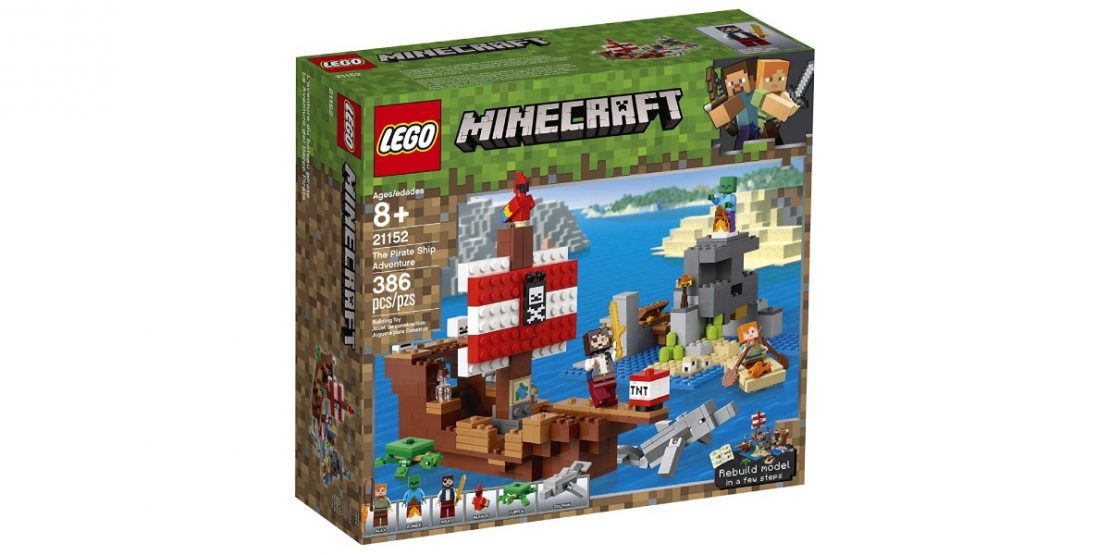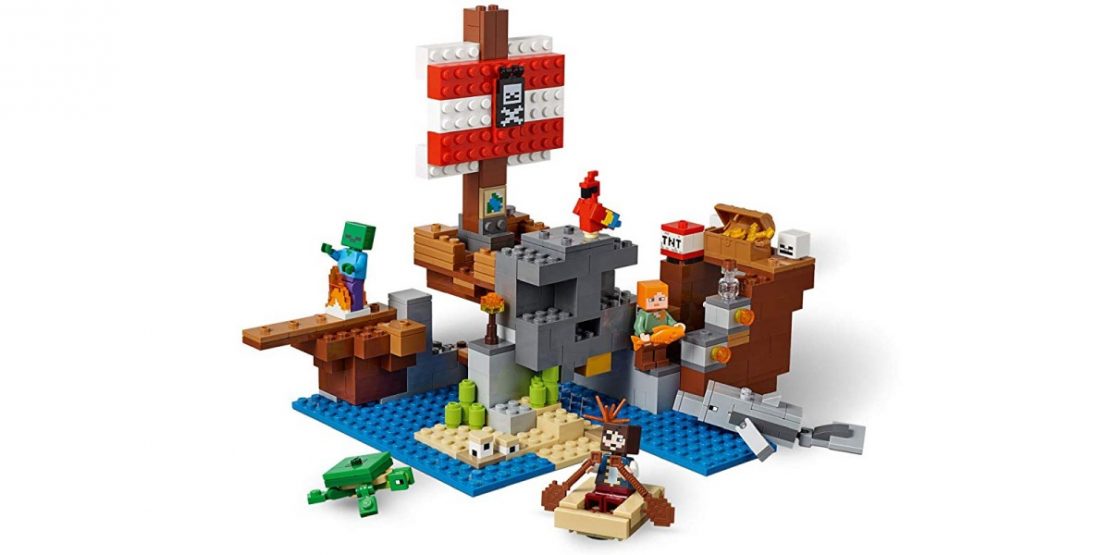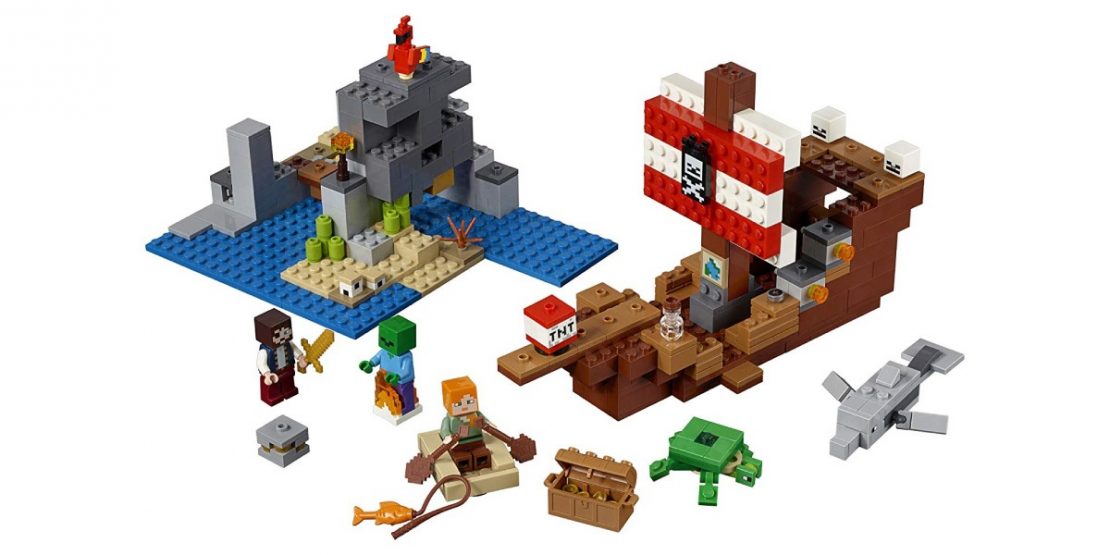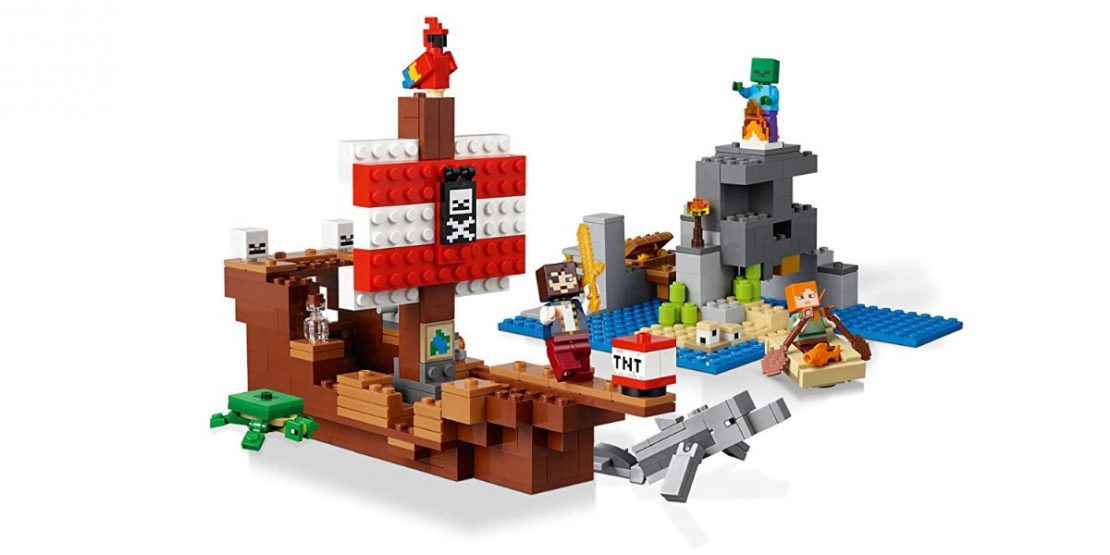 Craft a pirate ship to sail the Minecraft sea! With gold detailing, pirate banner, gangplank, cannons and a cute resident parrot this set comes with a host of new-for-January-2019 features and characters, including a minifigure with pirate skin, a dolphin and a turtle with 2 eggs. Place the zombie in the special base for a Minecraft zombie-fire effect and ward off hostile mobs with the ship's flick-missile cannons.
Ages 8 & up
---
LEGO Minecraft Polar Igloo #21142 - 278 pieces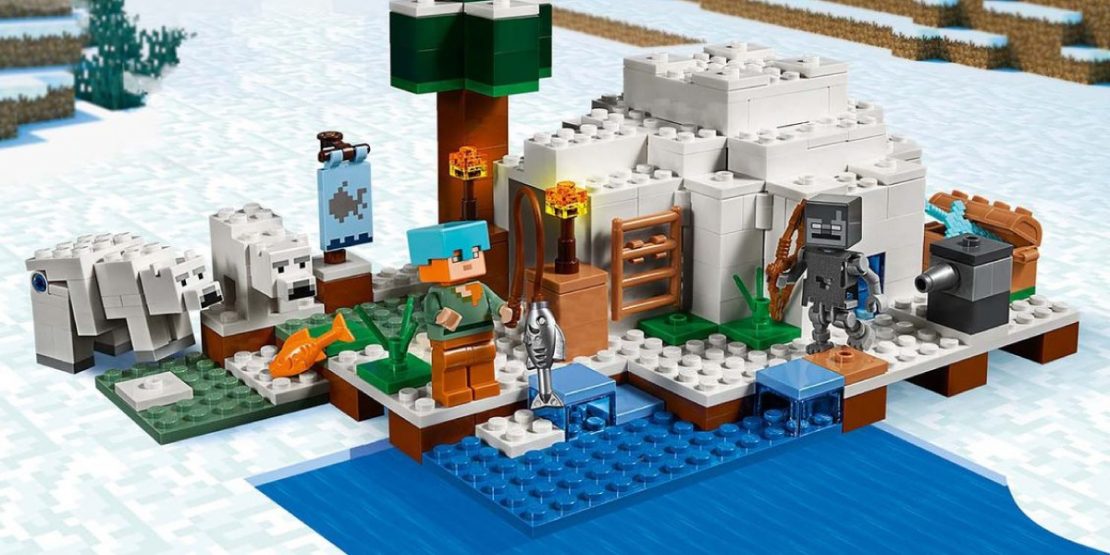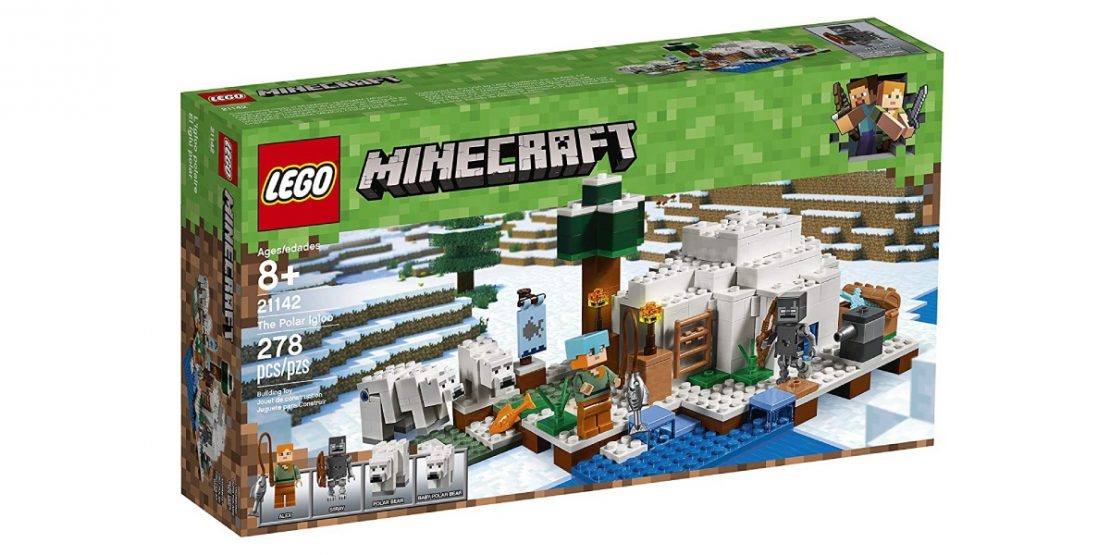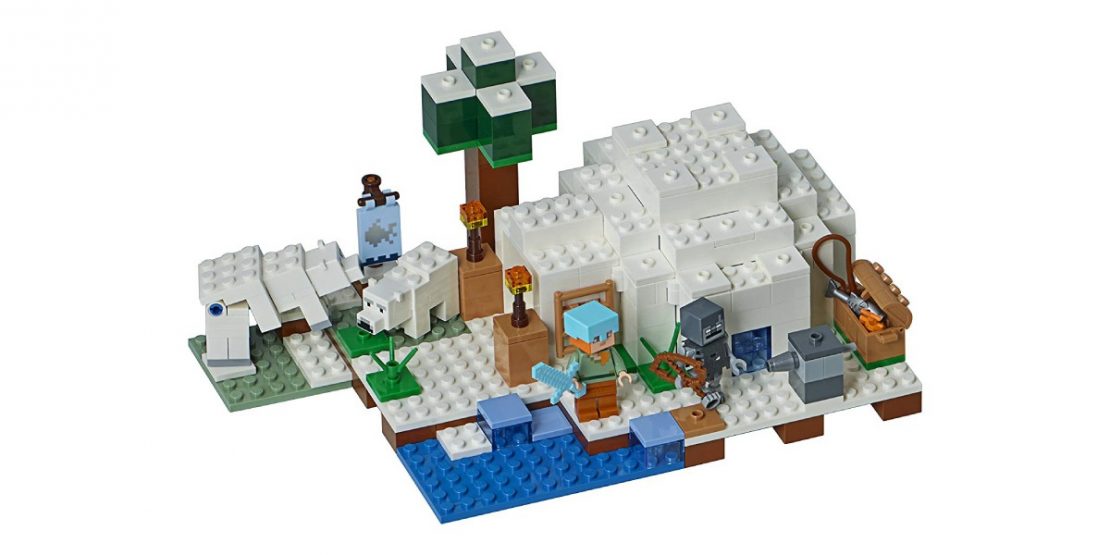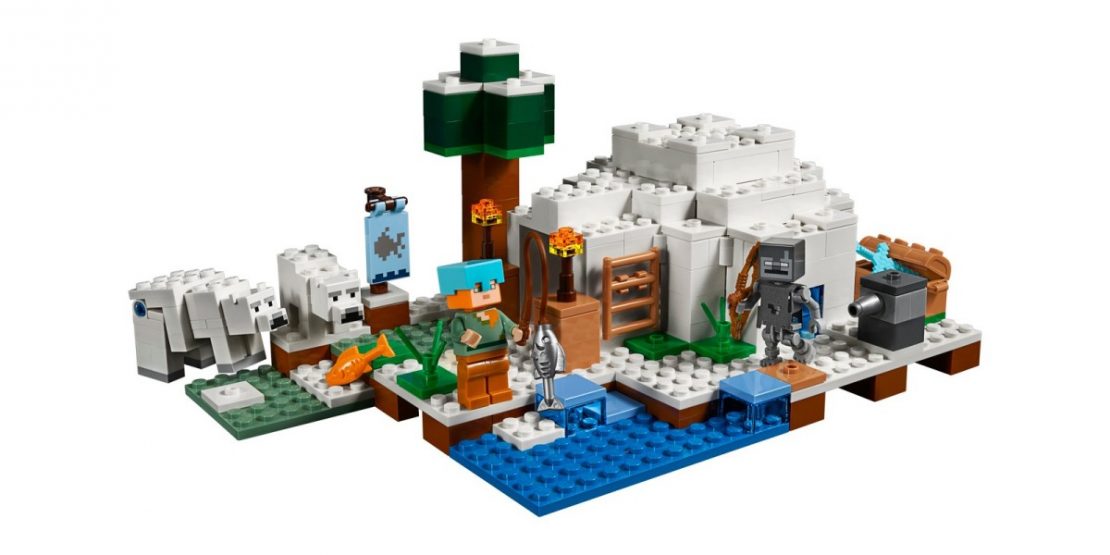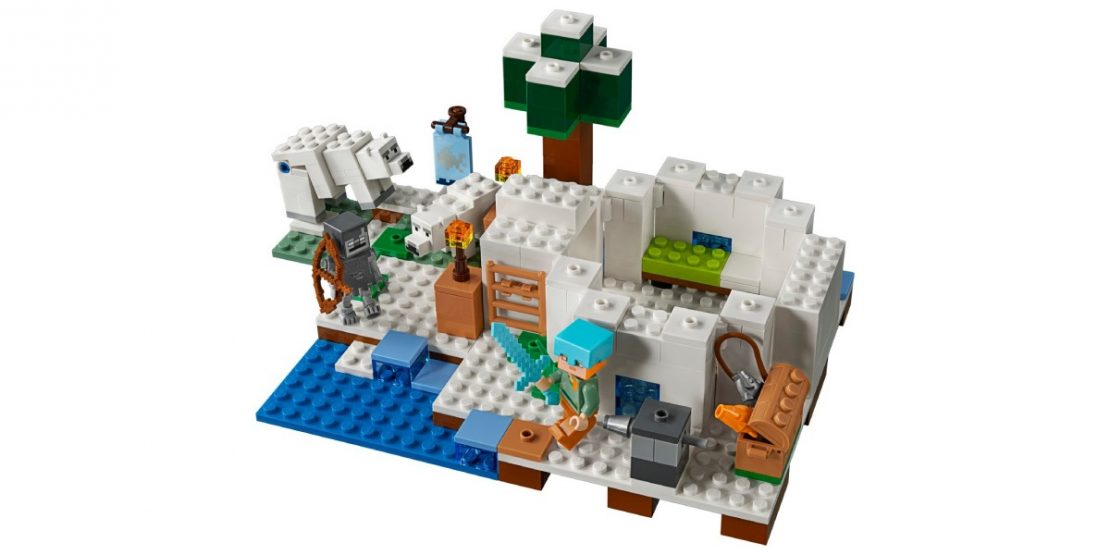 You've discovered an igloo where a polar bear and baby polar bear are roaming in search of food. This awesome base has a redstone torch, cozy bed, crafting table and a furnace. Grab your fishing rod and catch some dinner from the ocean, then use your LEGO® Minecraft™ building skills to create an arrow dispenser to help guard against the stray that's lurking in the icy, snow-covered landscape.
Ages 8 & up
---
LEGO Minecraft Chicken Coop #21140 - 198 pieces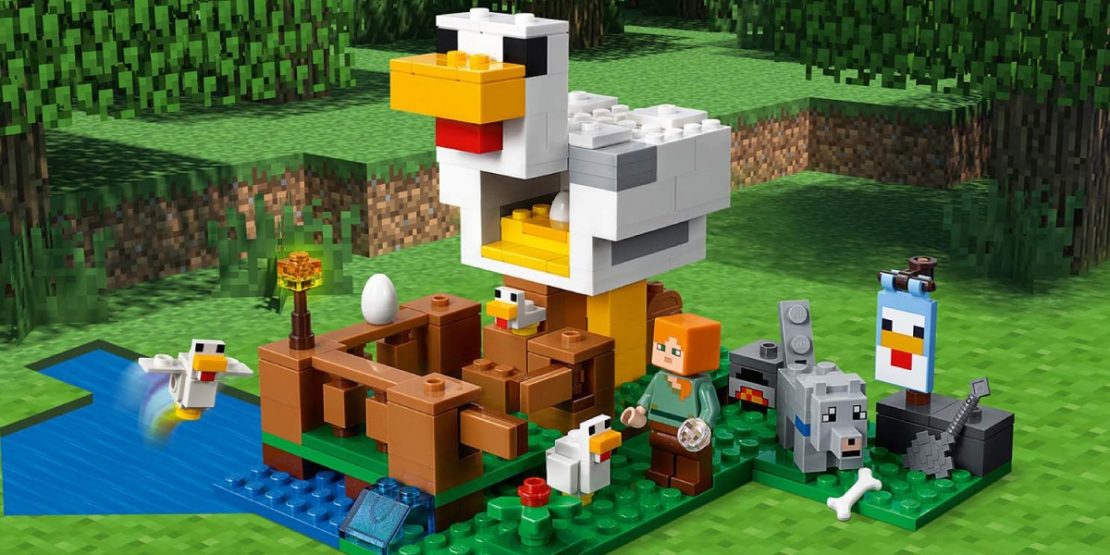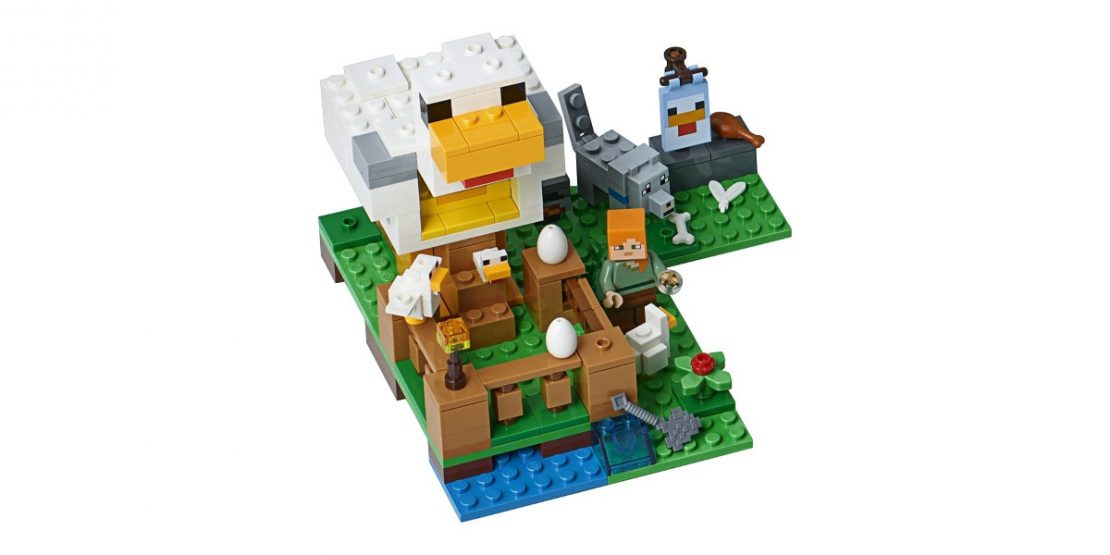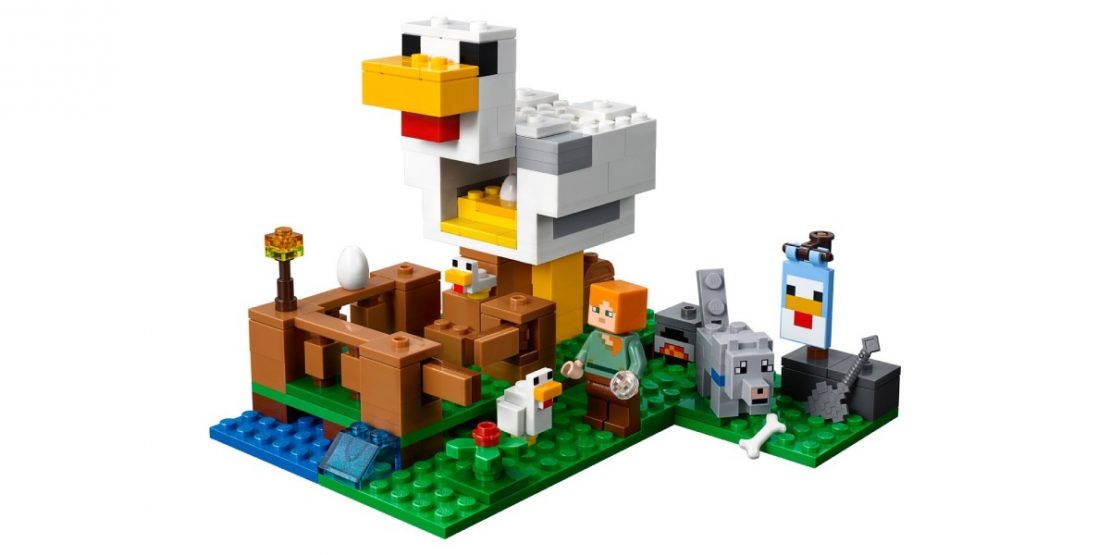 Build the ultimate Chicken Coop complete with banner, chicken pen with opening gate, and an awesome elevated henhouse that delivers eggs directly into a chest. Tempt the chickens into the pen with the seeds, then use the bone to tame the wolf and put it on guard while you tend to your flock. Collect eggs and feathers, and prepare dinner on the furnace.
Ages 7 & up
---
LEGO Minecraft Skull Arena #21145 - 198 pieces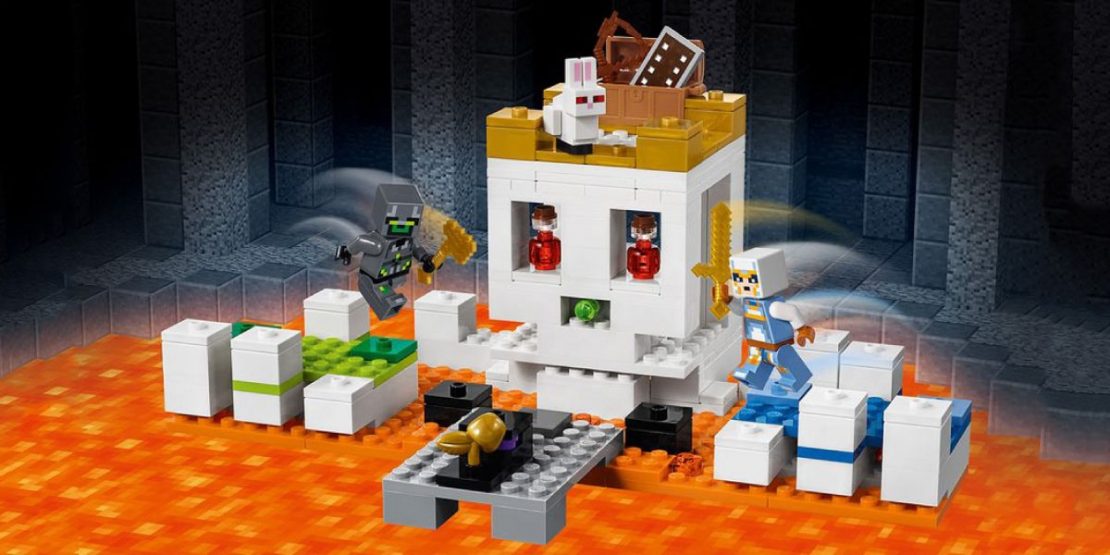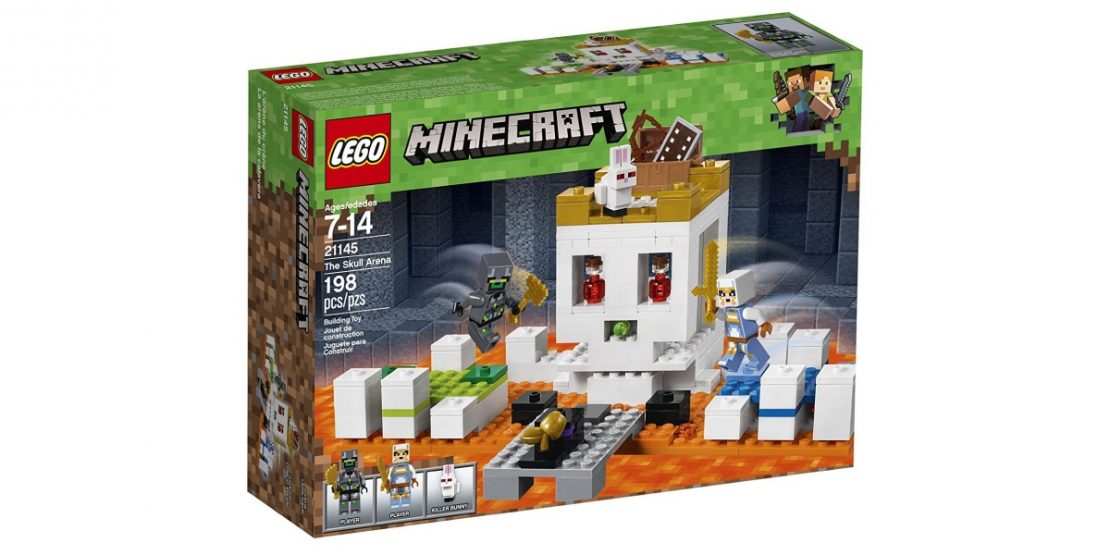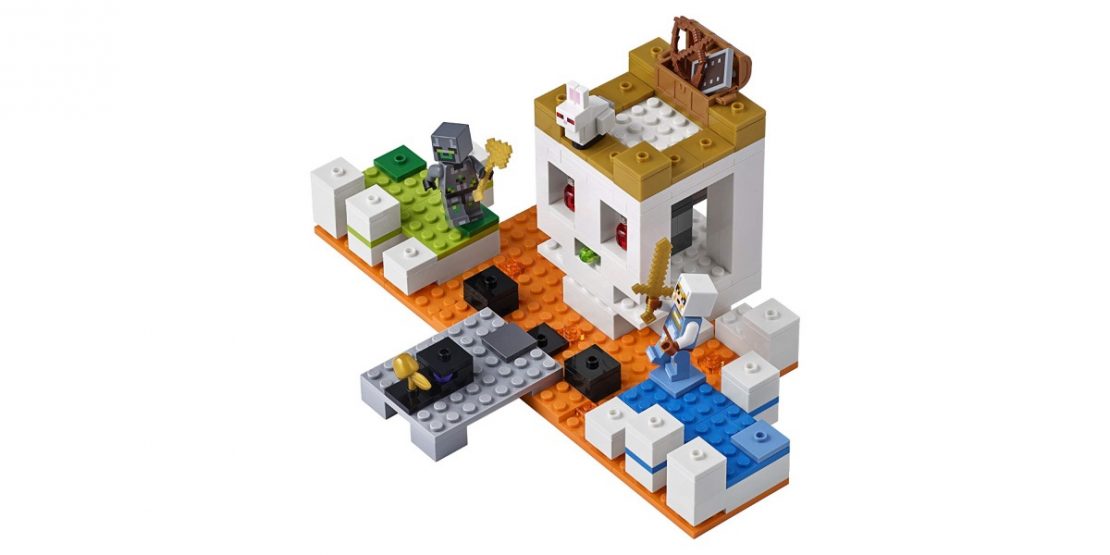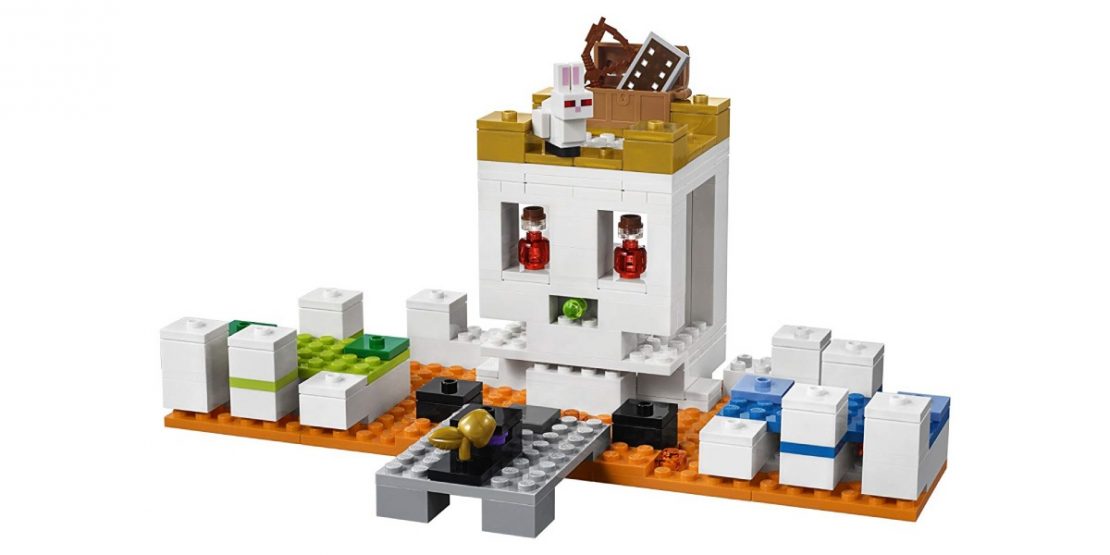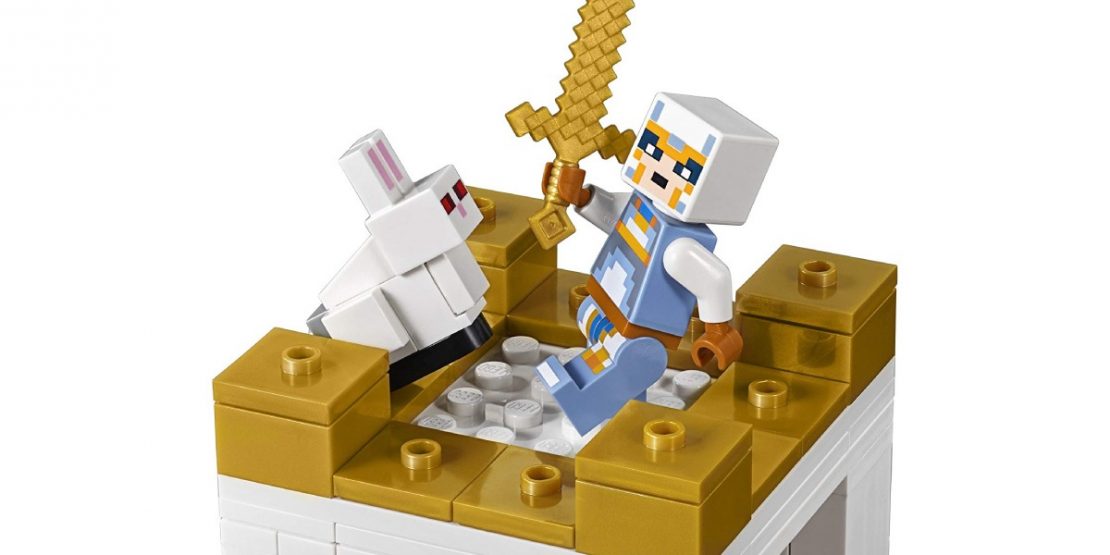 Grab your gold sword or axe, take your place on the podium, and prepare for battle! Avoid the slime shooting from the skull, leap over the boiling lava, and triumph over your opponent to claim the prize golden apple. Defeat the killer bunny to get the healing potions and climb the skull to retrieve the chest with a bow and shield. Set includes 2 player minifigures with cool Minecraft skins!
Ages 7 & up