LEGO Unikitty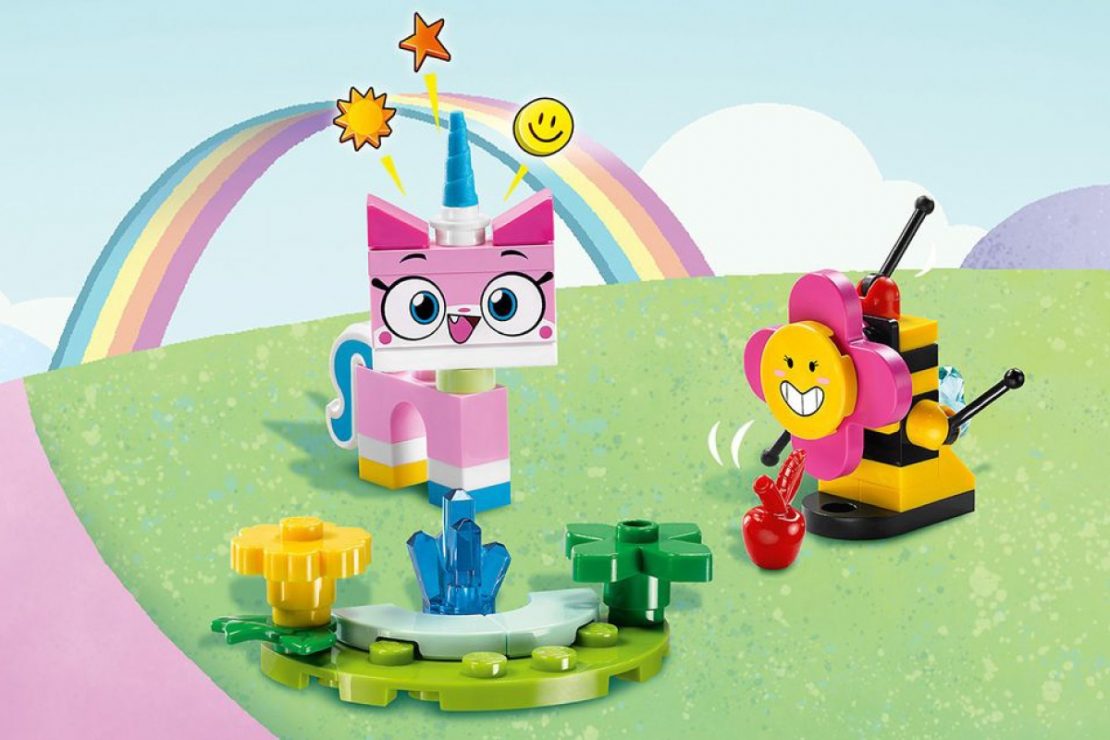 Because any idea is a good idea in the Unikingdom!
Meet Unikitty™, the (almost) eternally optimistic cat-unicorn hybrid from the UNIKITTY! TV series and The LEGO Movie. Visit her colorful world where kids can use their wildest imagination to fill Unikingdom with sparkle and fun adventures – and keep the grumpy Master Frown at bay!
---
LEGO Unikitty Unikingdom Creative Brick Box #41455 - 433 pieces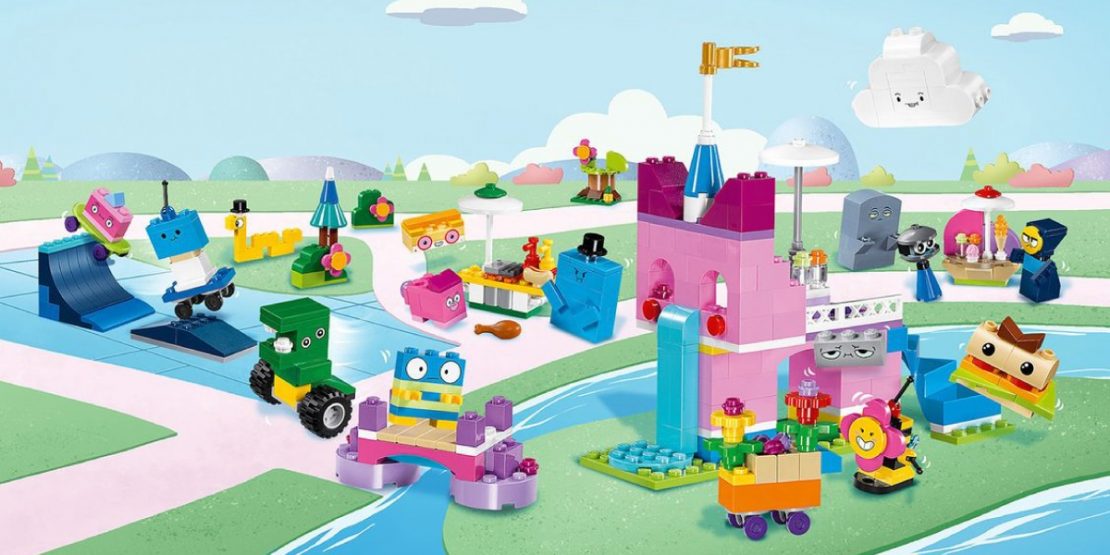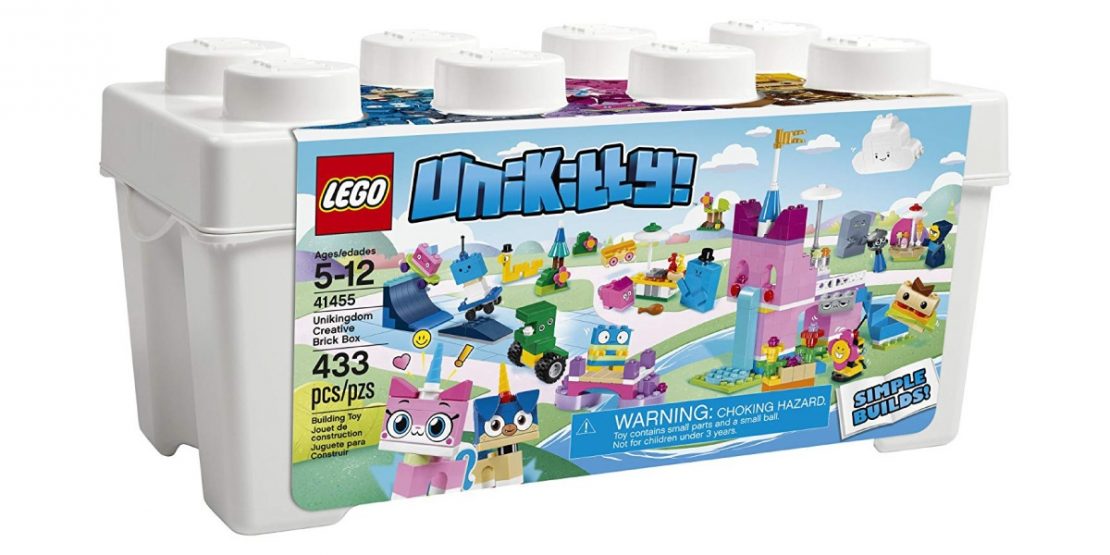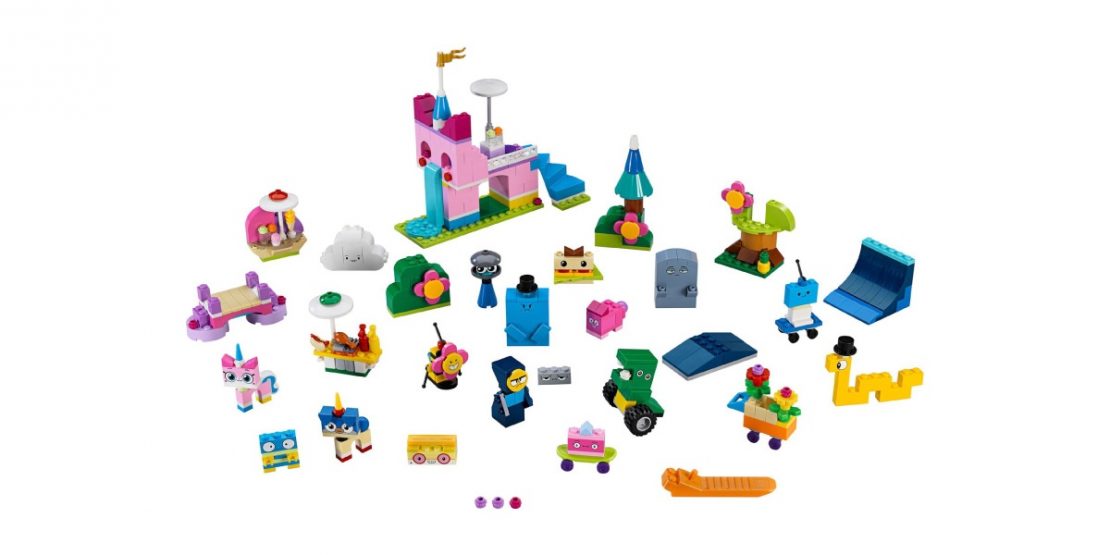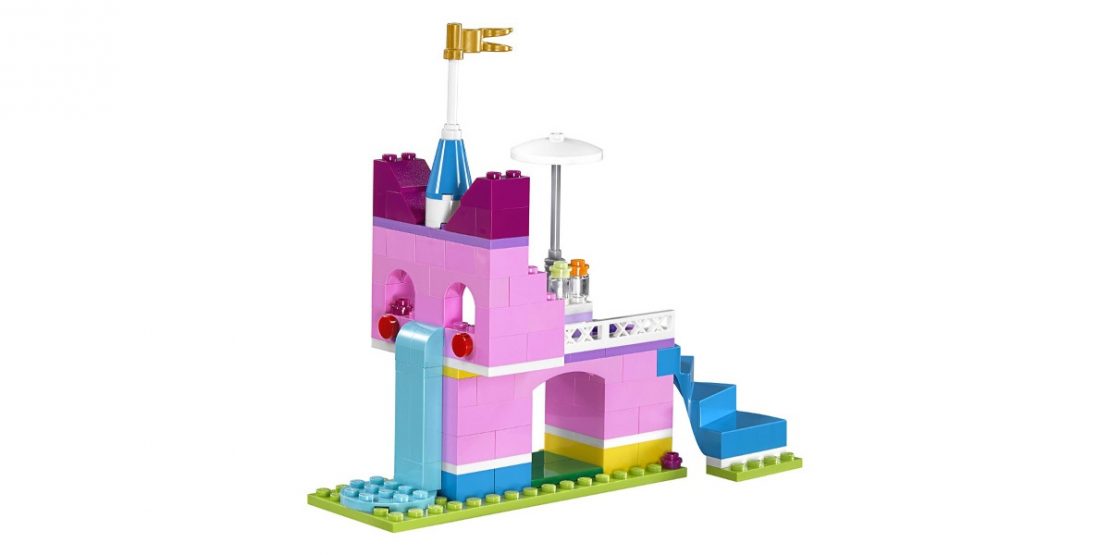 Build an entire Unikingdom! Follow the guides to build all your favorite characters from the Unikitty!™ TV series and you'll soon be creating all kinds of crazy figures of your own! Instructions are also included to create special places and scenes from around the kingdom, including Unikitty Castle, developing imagination as you go. With this special brick box, the options for building fun and happiness are endless!
Ages 5 & up
---
LEGO Unikitty Dr. Fox Laboratory #41454 - 359 pieces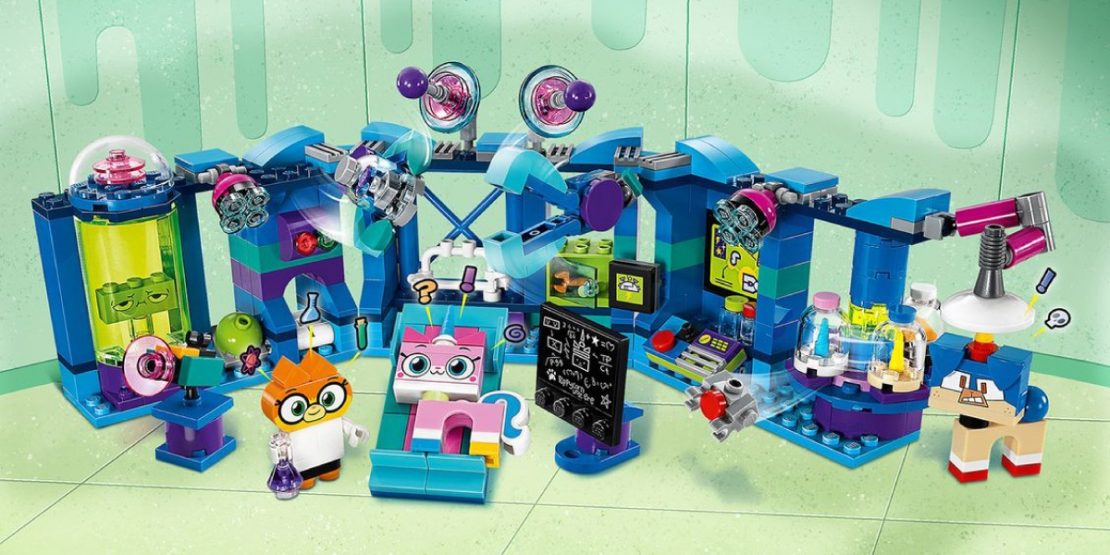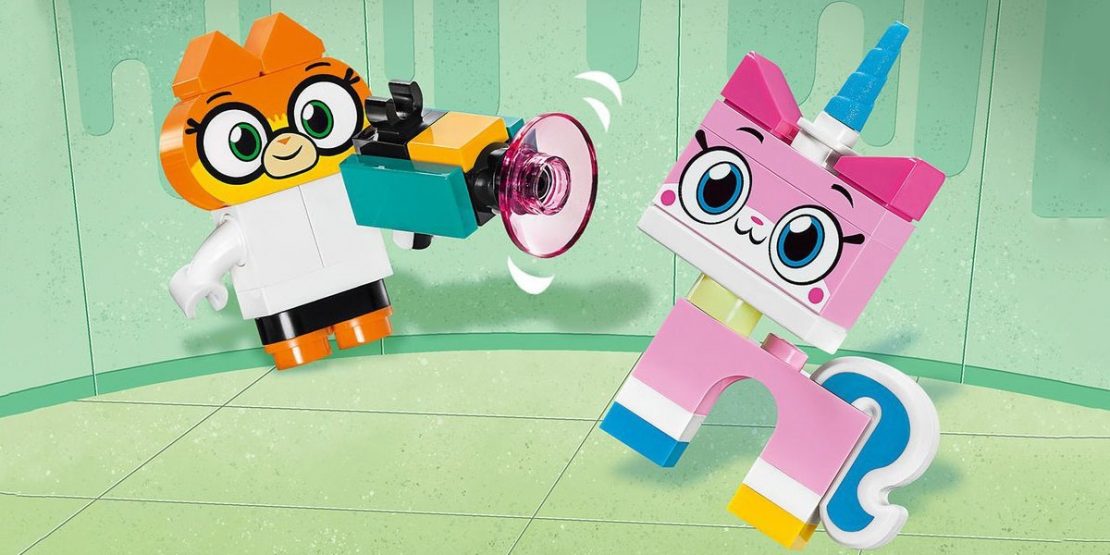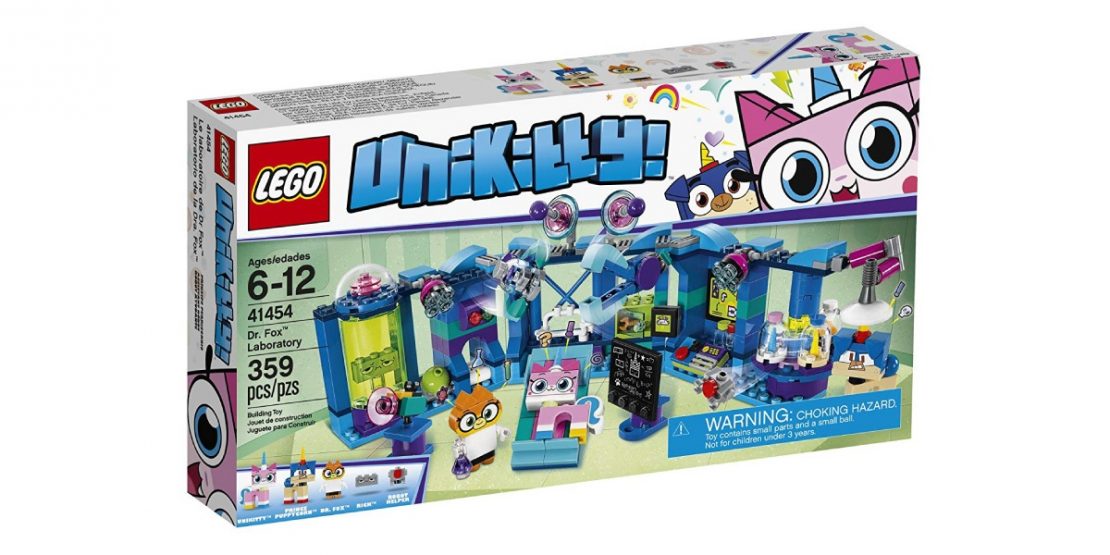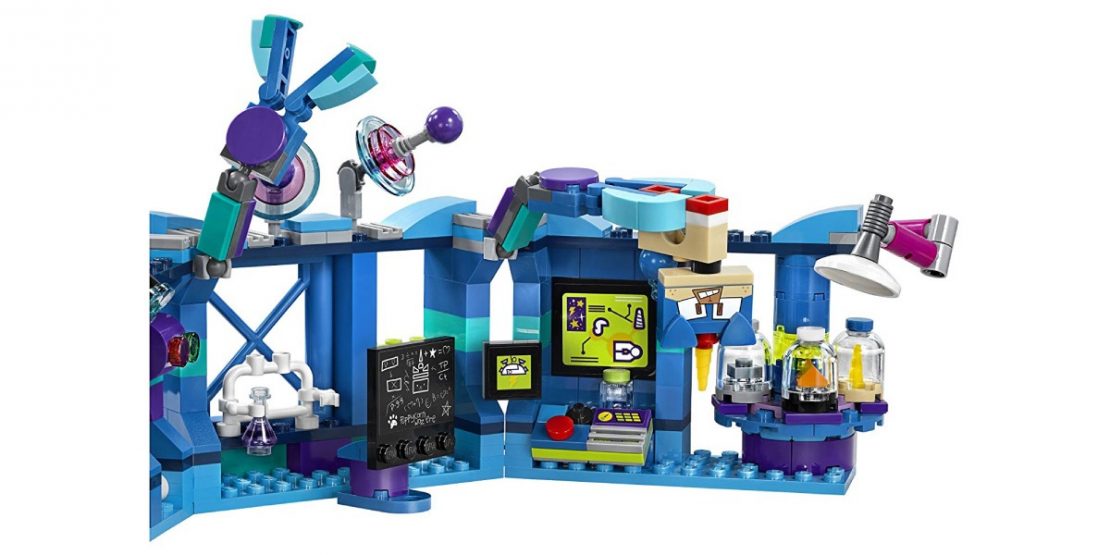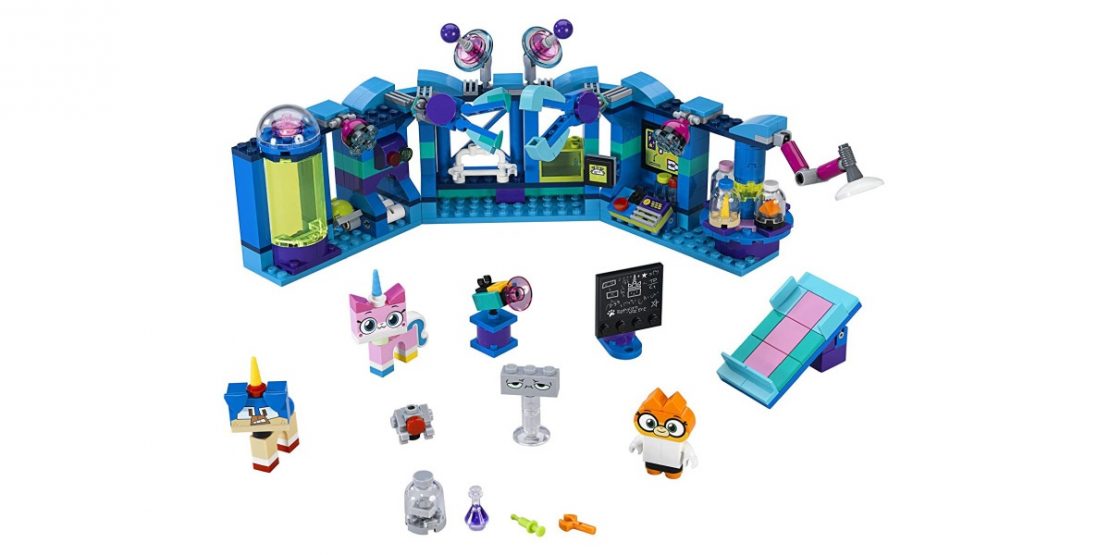 Into the lab with Dr. Fox™! Examine Unikitty™ on the table and then lift her off using the robotic arms. Make sure Prince Puppycorn's™ horn is super shiny with the horn polisher, then help Dr. Fox™ and her robotic helper log all her findings on the board. And when sparkle dust is running at a low, shoot it out using the amazing shrinking ray gun!
Ages 6 & up
---
LEGO Unikitty Party Time #41453 - 214 pieces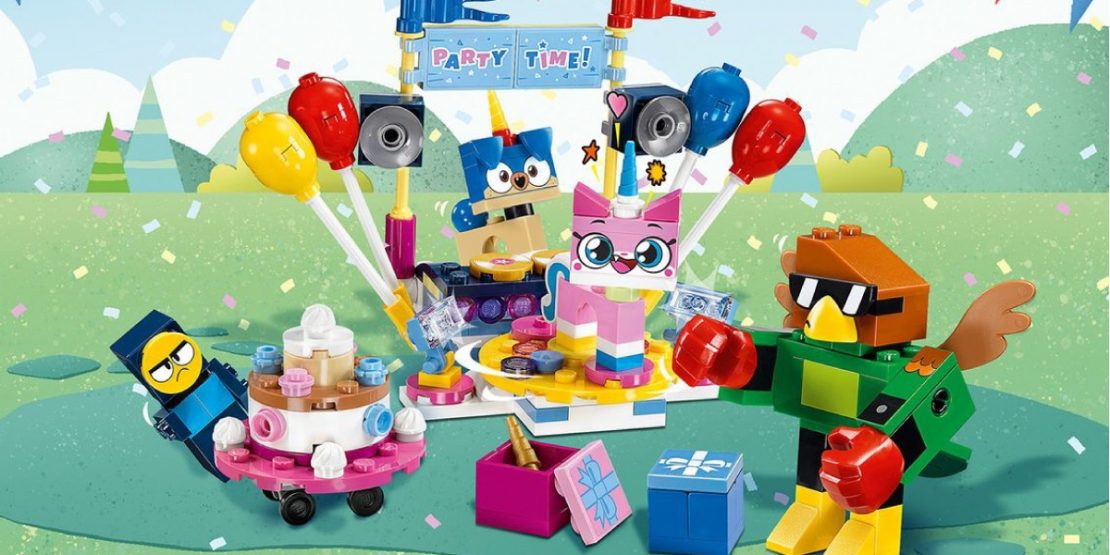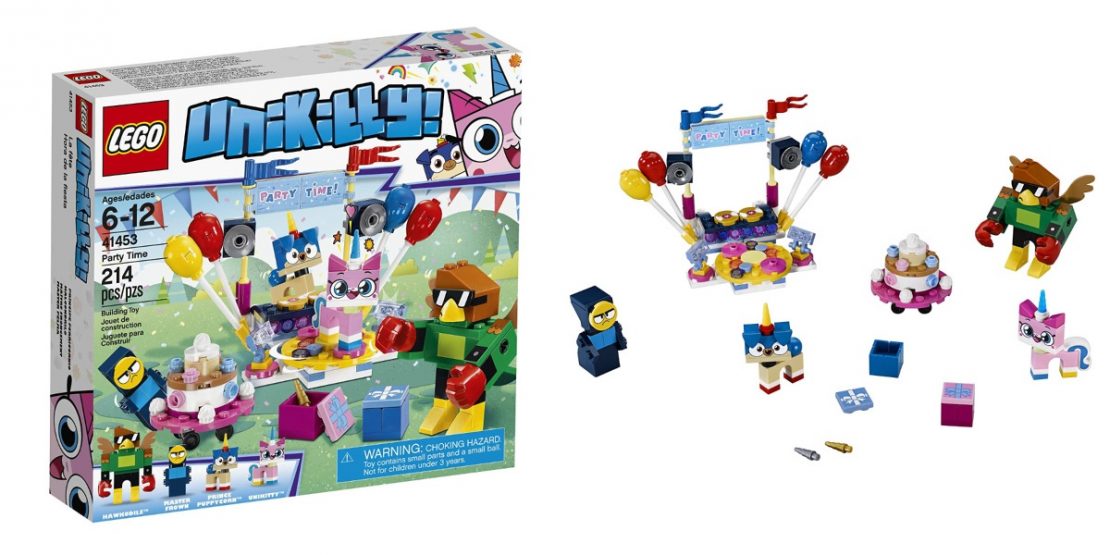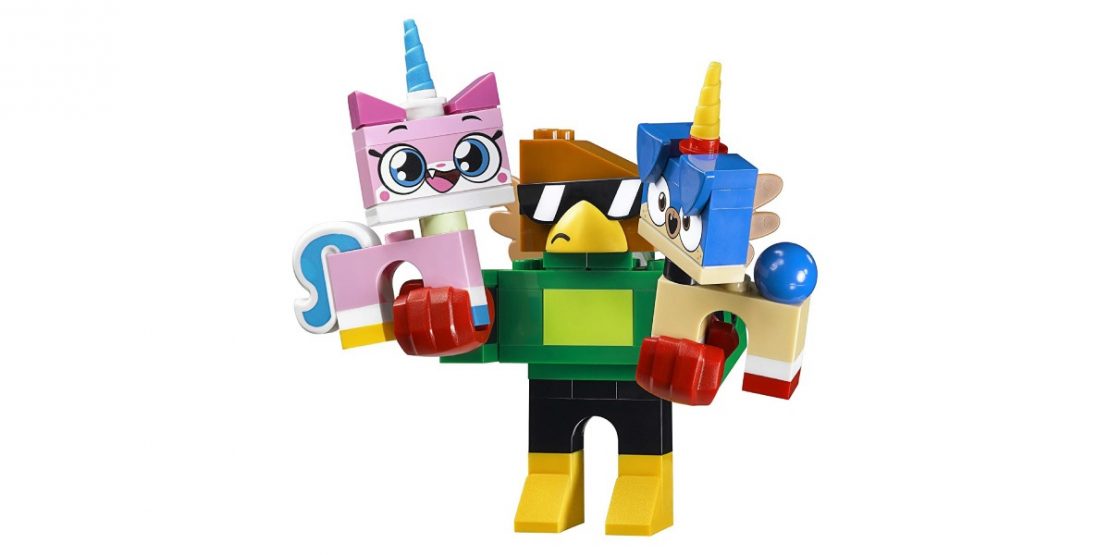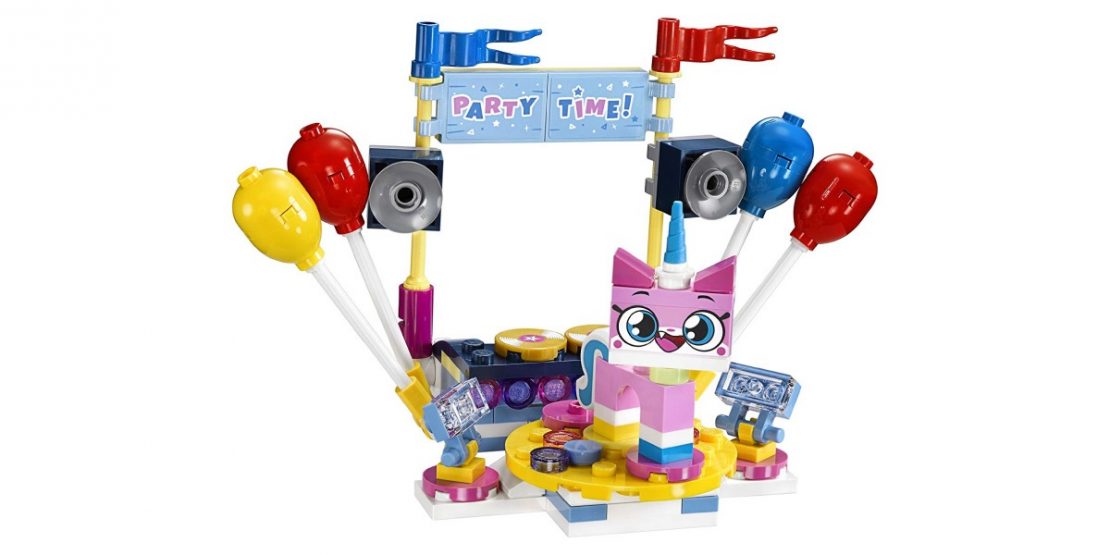 It's Party Time in Unikingdom and our favorite friends are having the time of their lives! Storm the dancefloor with Unikitty™ and the gang while Prince Puppycorn™ spins some tunes in the DJ booth. But, oh no, who invited Master Frown? Unikitty's mission is clear. Help her make sure positivity wins the day and no-one spoils the party. Then wheel out the giant birthday cake for everyone to share—there's no party like a Unikitty party!
Ages 6 & up
---
LEGO Unikitty Cloud Car #41451 - 126 pieces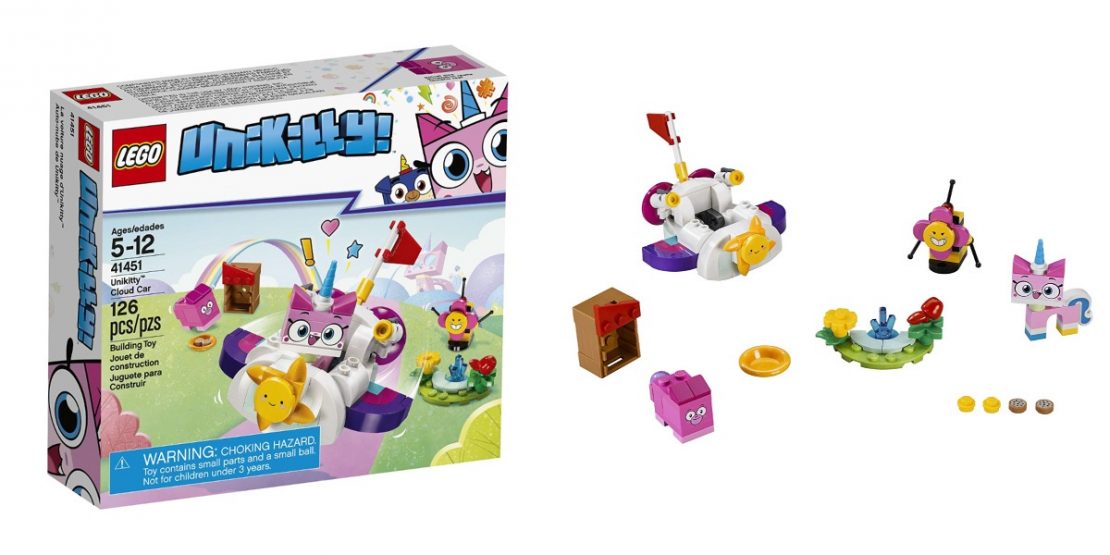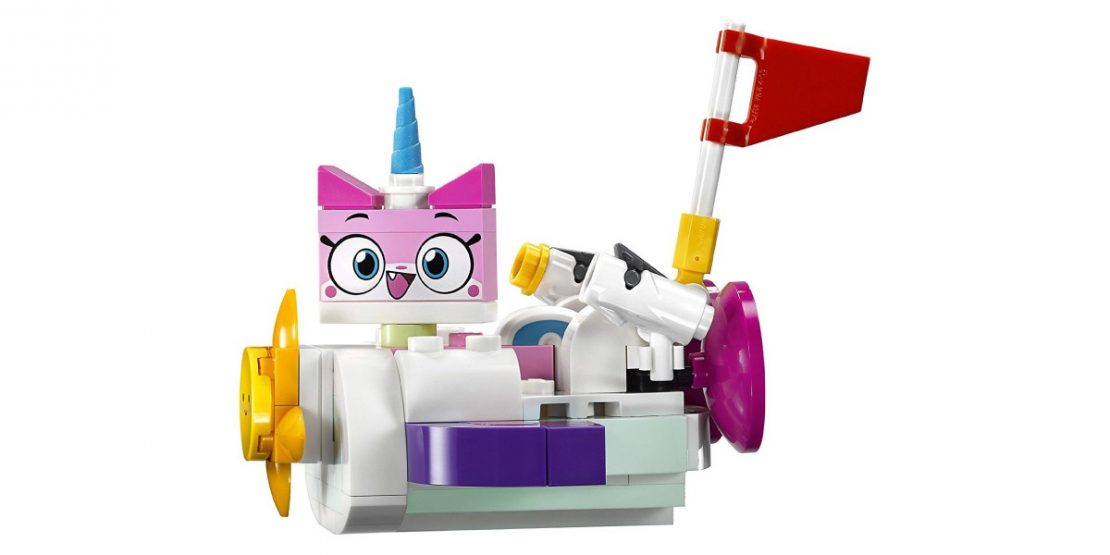 Float around with Unikitty™ in the Cloud Car, shooting sparkle matter from it as she goes! Spin the sunshine propeller and land in the park to meet her friends Feebee and Square Bear by the water fountain. Enjoy sharing Square Bear's cookies, then fly back up to the sky and enjoy the view on another joyous day in Unikingdom!
Ages 5 & up