Loog Guitars
Guitar Heroes Get Started Young!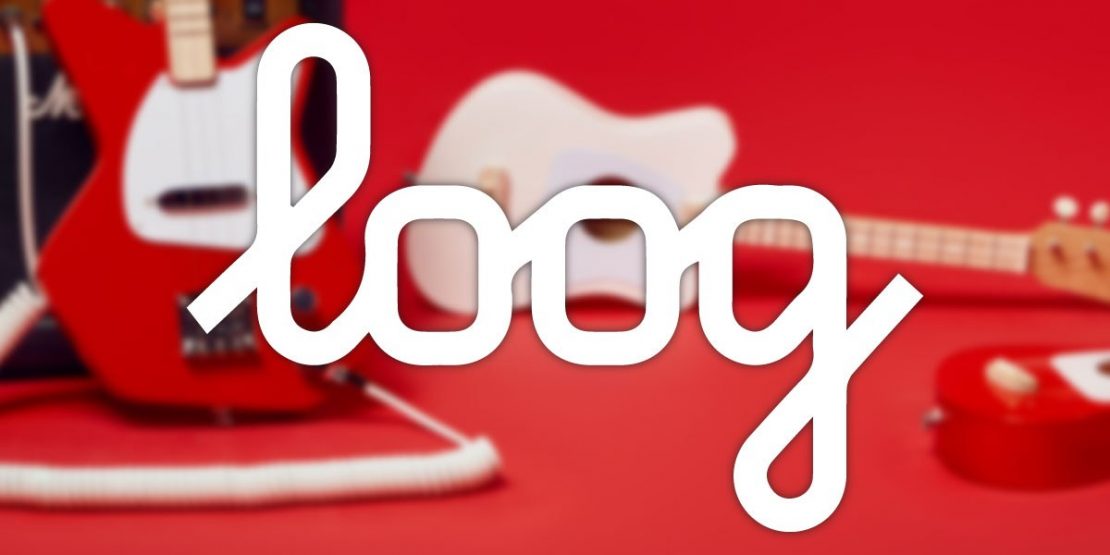 Loog Guitars aren't like any student guitars on the market. Most guitars for children are either toys that won't hold their tuning or extremely scaled down adult instruments. The scaled down guitars are bulky and hard for little hands to manage. Loog has solved that problem. Their guitars boast only three strings!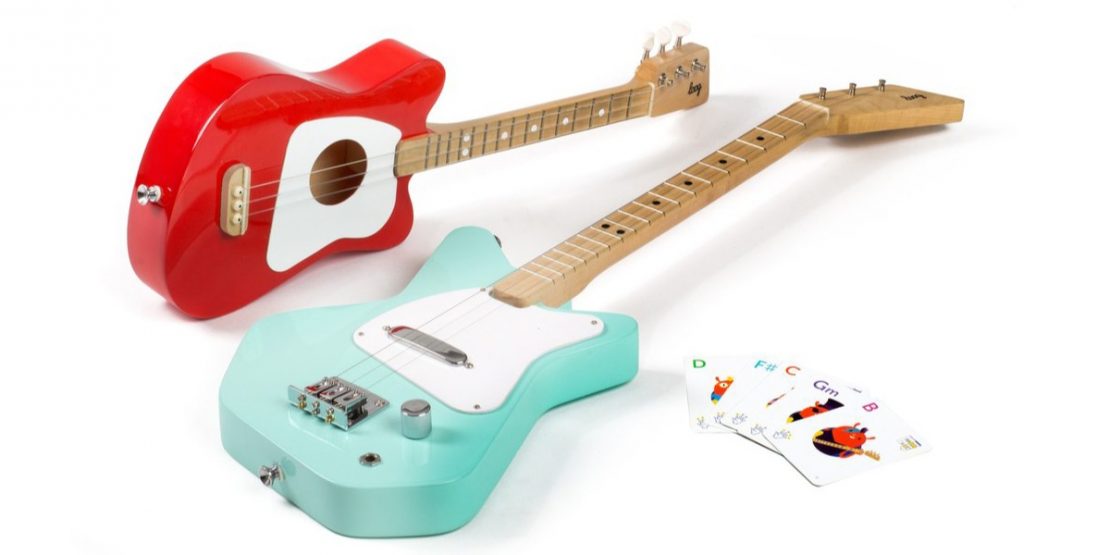 With these three strings, kids (and their grownups) will learn the basics really quickly. Small hands will be able to form chords and learn progressions without the usual frustrations. In no time, they'll be able to play entire songs. The truly brilliant thing: Everything they lean on a Loog transfers easily to a standard six-string guitar.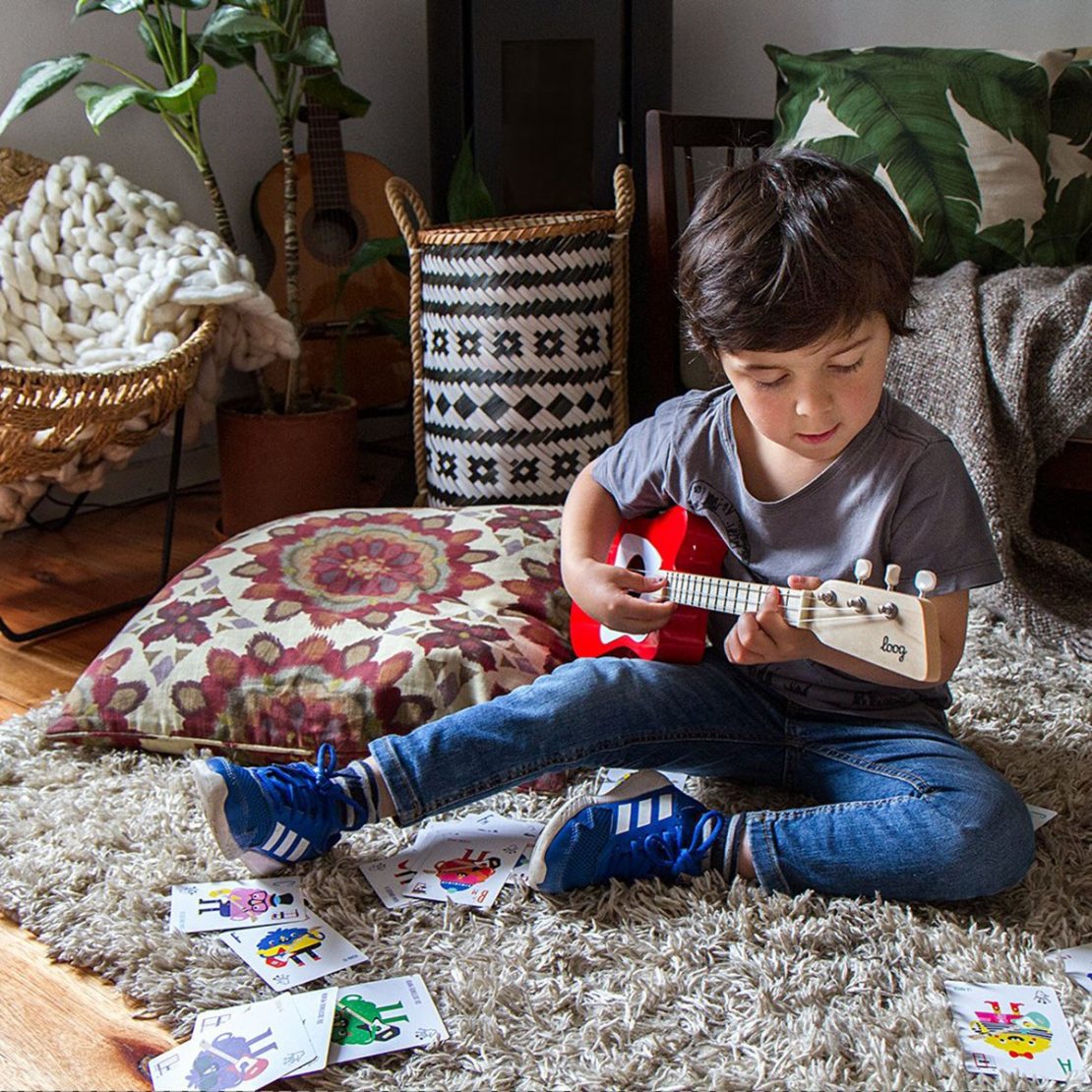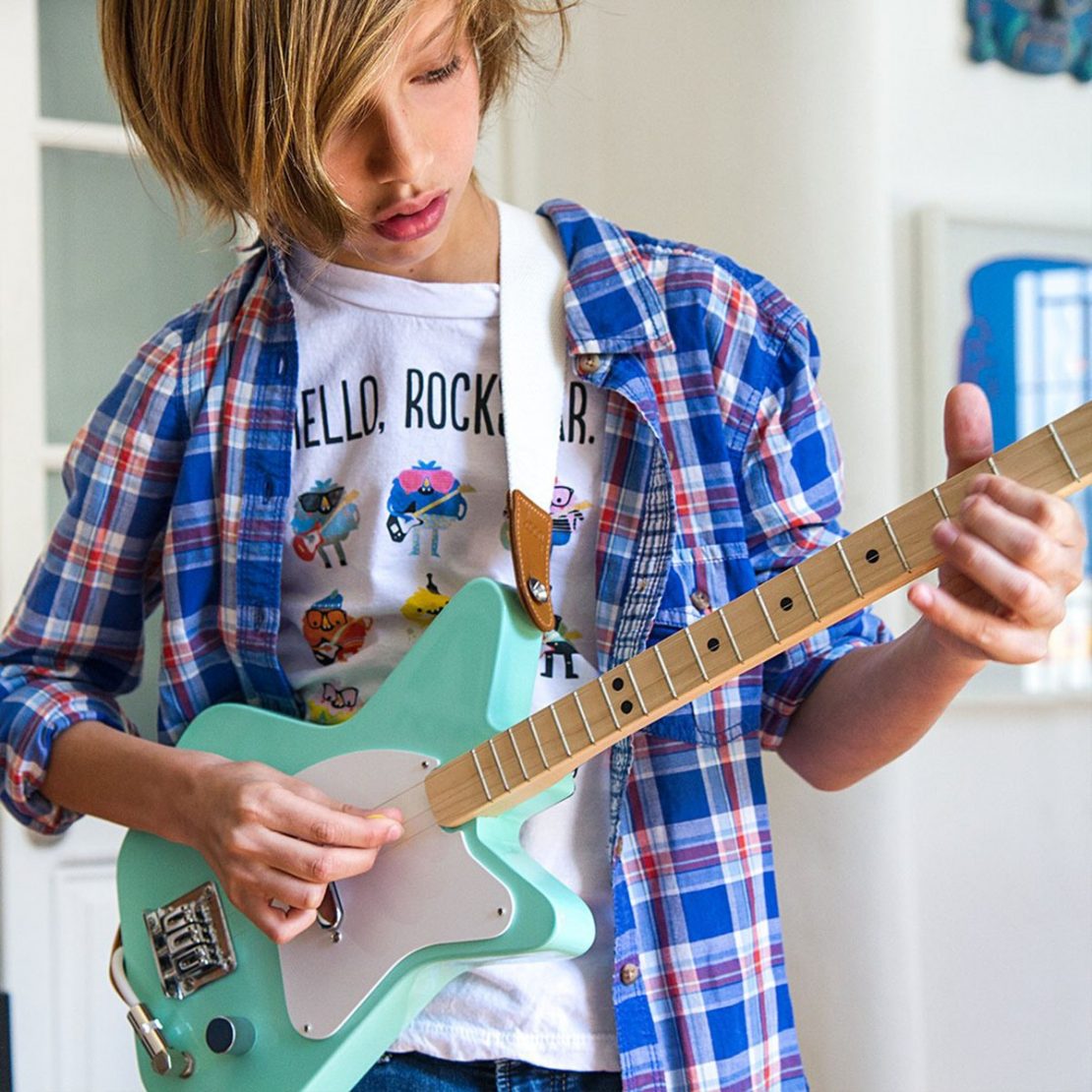 ---
Pro Electric - Ages 8 and up

To go electric is to join a tribe of notable musicians. These artists broke boundaries and formed the basis for today's popular music. Electric guitars are iconic. Loog's guitar will inspire a new generation!
Hear how it plays in this video from their kickstarter campaign (accompanied by a Mini Acoustic):
Specs:
Body: Paulownia
Neck and fingerboard: Maple
Number of Frets: 18
Control: Volume
Scale: 20.4"
Length: 29.2" Width: 8.8" Depth: 2.6"
Weight: 4.0lbs
Several colors in stock.
Mini Amps also available.
---
Mini Acoustic - Ages 3 and up

Easy to play nylon strings combined with the small neck and body make the Loog Mini Acoustic a perfect way to start playing guitar.
Hear what it's capable of in this video:
Specs:
Body: Basswood
Neck and fingerboard: Maple
Strings: Nylon
Number of Frets: 15
Scale: 15.6"
Length: 22.2" Width: 6.9" Depth: 2.3"
Weight: 2.2lbs
Several colors in stock.
---
Learning Tools Included

Each guitar comes with a set of chord cards. Colorful and friendly creatures guide you and your child through forming chords, and how they translate to a standard 6-string guitar.
And there's an app for that! The app provides you with a tuner that is intuitive and easy for kids to understand. As well as easy access to the Loog Academy videos. And once you're kiddo is ready, there's a great library of current and classic songs available, too! It's a free download for iOS and Android. See a quick tour here:
If you rather skip the app, the Loog Academy is also available on YouTube. Each lesson will walk you and your kiddo through the basics of learning to play on a Loog. You can see the first installment here: Loog Academy - Lesson 01
Straps and Gig Bags also available.