Malarkey Kids Teethers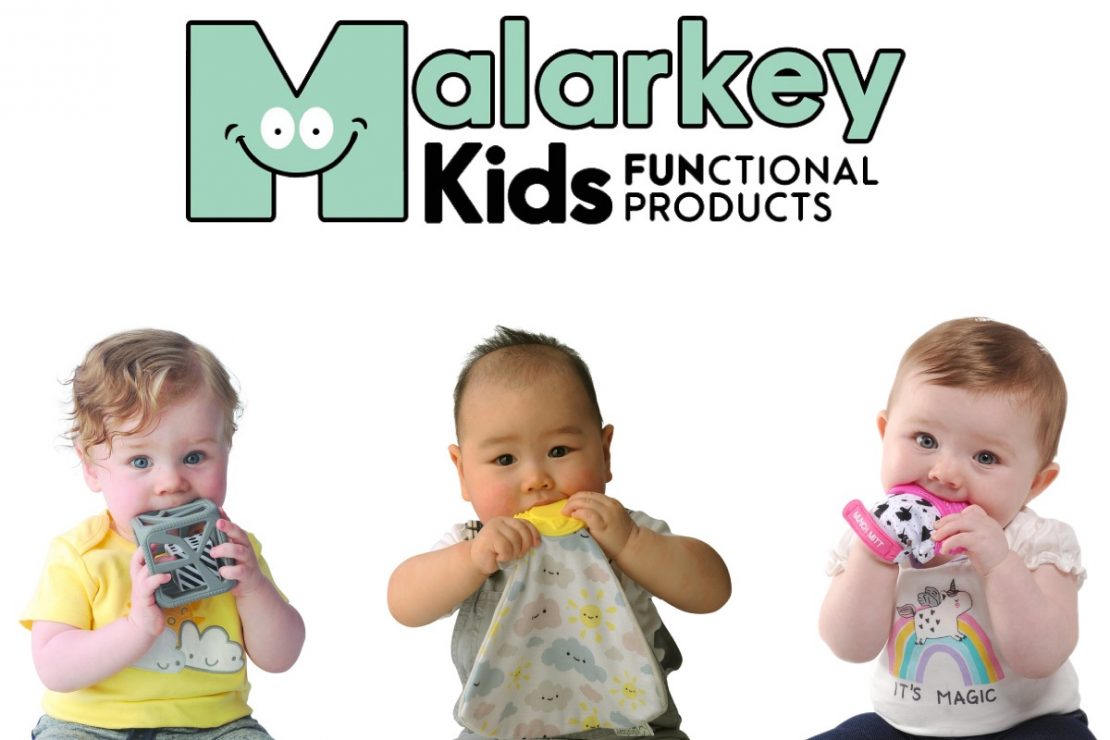 FUNctional Products for Baby!
We love a good origin story. Malarkey Kids begins with Melissa Seifert-Hyslop, a creative Mom who wanted to find a teether for her baby. Nothing on the market was quite right, so she developed one. And Munch Mitts were born. After Munch Mitts, she developed several more teething toys that are focused on keeping the fun in functional.
All of their products are made from 100% food grade silicone, are BPA and phthalate-Free. Everything cleans easily and are sturdy. They're ready to be chewed on, dragged, thrown, crawled over, and most importantly, loved.
Please note: not all colors/styles in their videos are currently in stock. Check with your preferred store to find out what we have available.
---
Munch Mitt
A 'handy' solution for infants of all ages and sizes!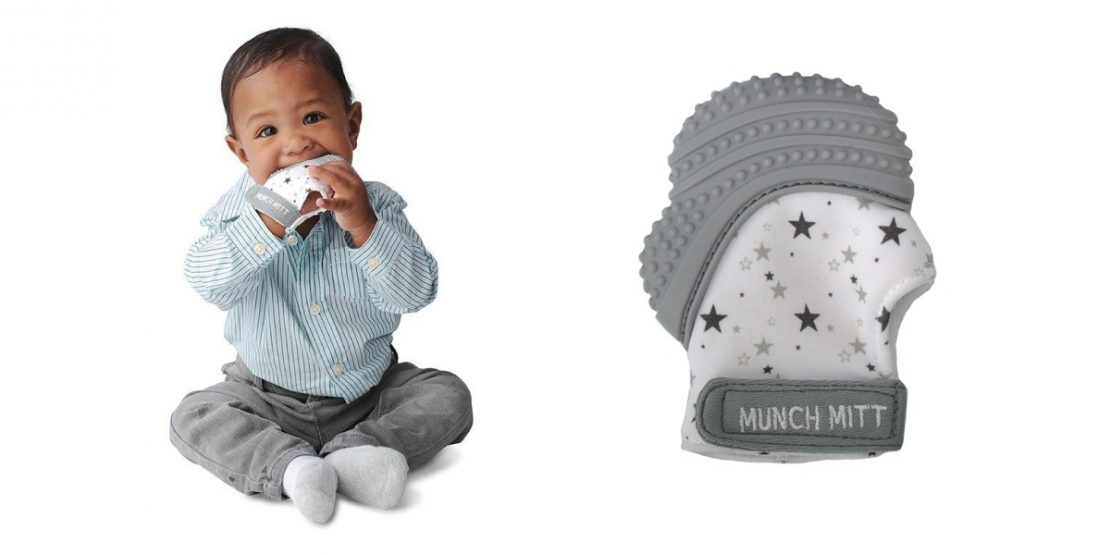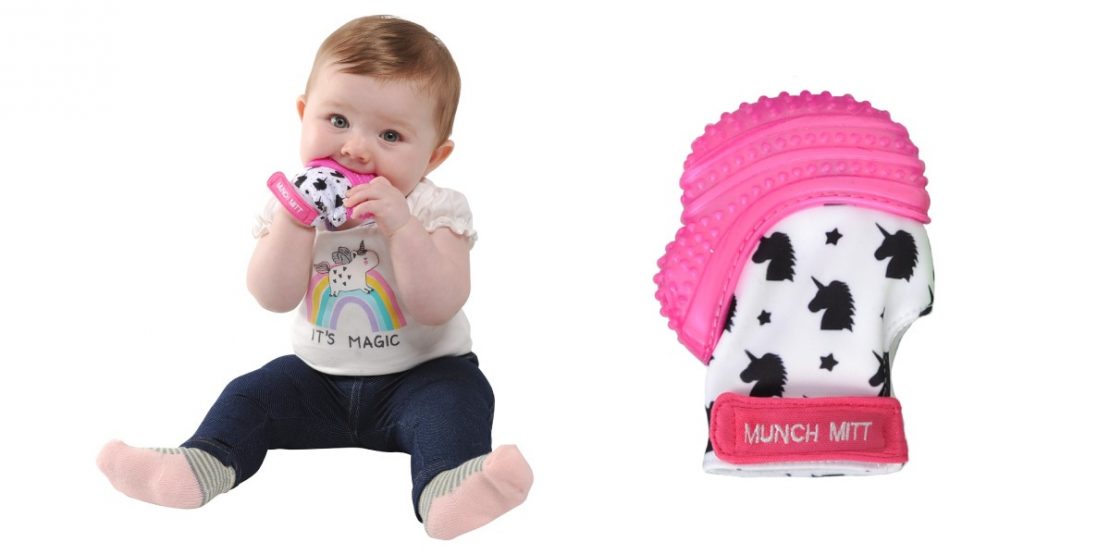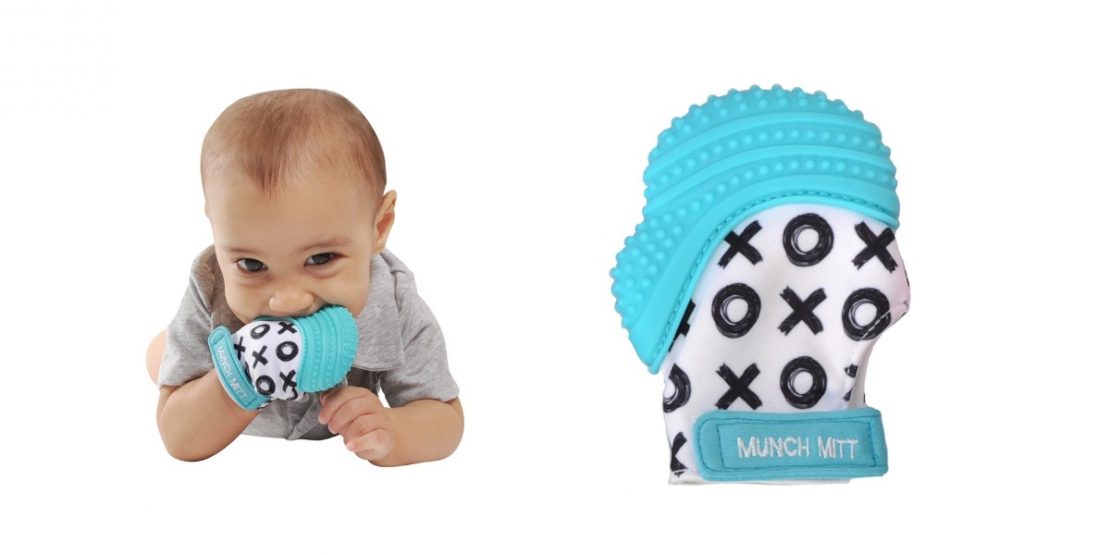 Slip the Munch Mitt on baby's preferred hand, making sure the "thumb" is facing toward baby's mouth. Fasten the velcro and let the gnawing begin! Simply flip it around to place on baby's other hand. Munch Mitts are machine washable (air dry).
See more in their video:
---
Chew Cube
Blocky Rattle and Teether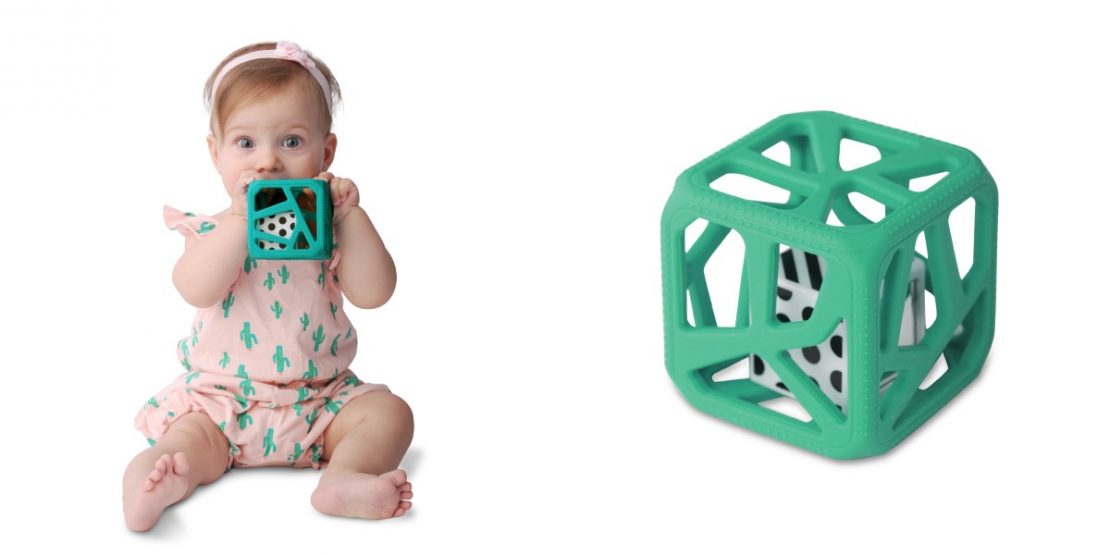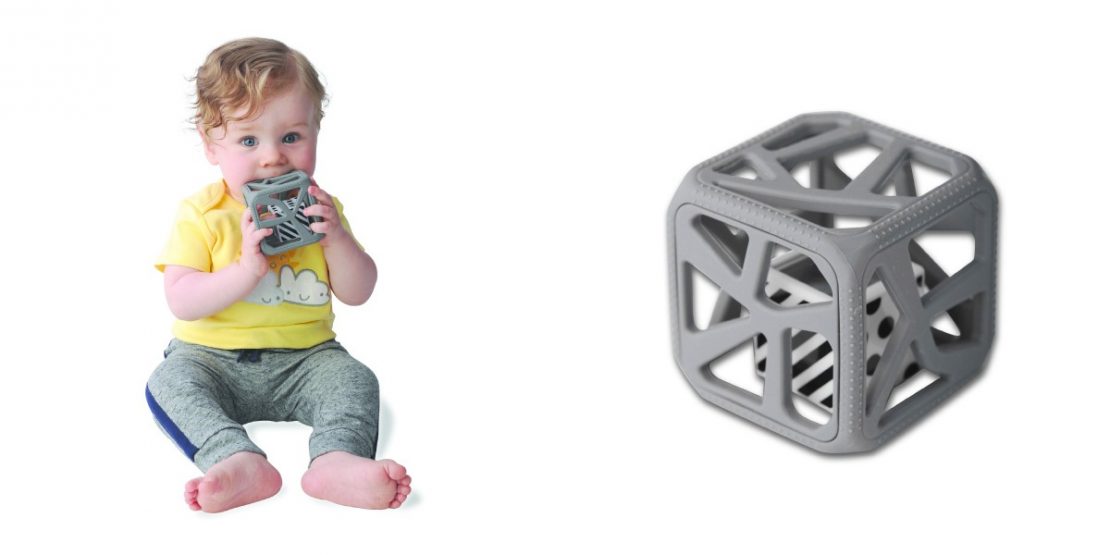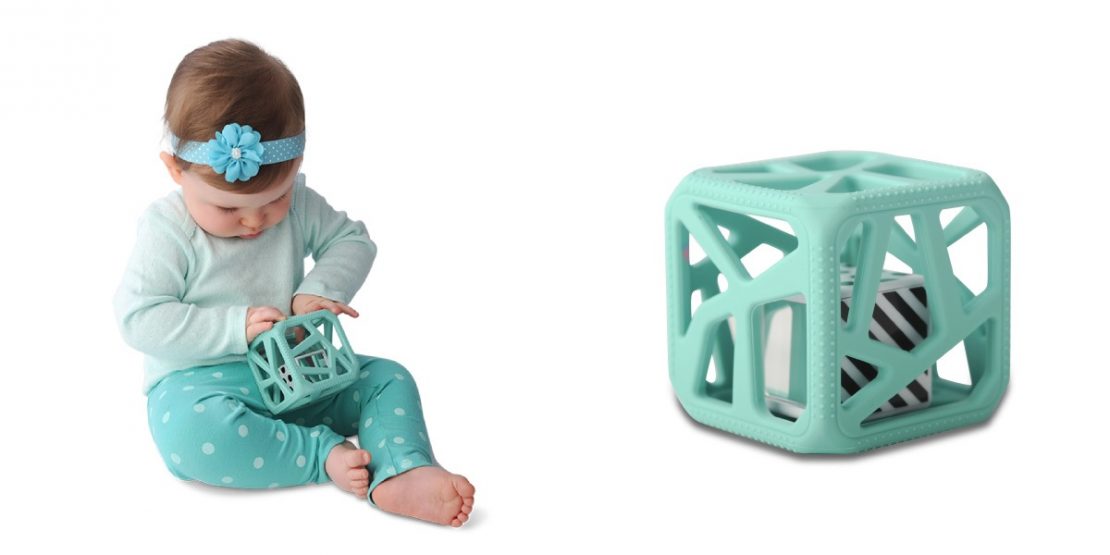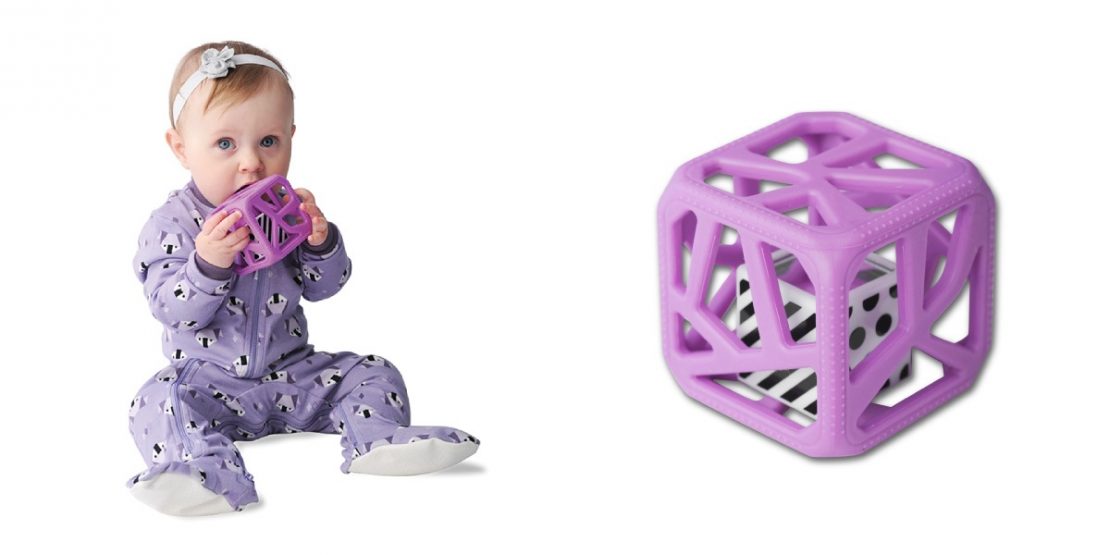 The Chew Cube is a soft silicone cube with an intriguing geometric design. It's corners are ideal for baby to teeth on and it's ability to squish makes it safe for early walkers to carry around. Inside the cube is another cube that rattles and features a mirror and high-contrast patterns. Available in a range of colors.
See it in their video:
---
Munch-It Blanket
Teether and Blankie in One!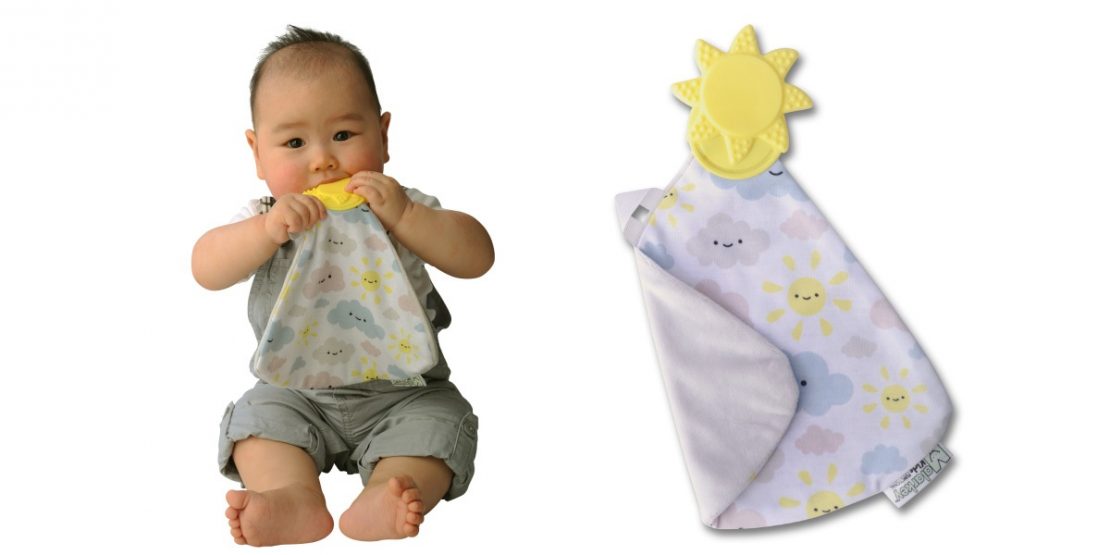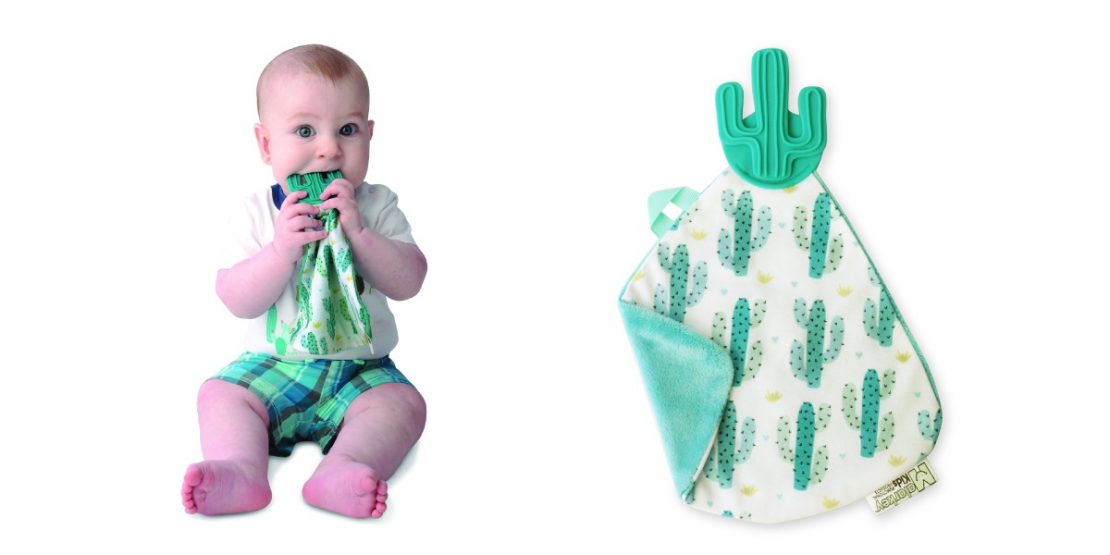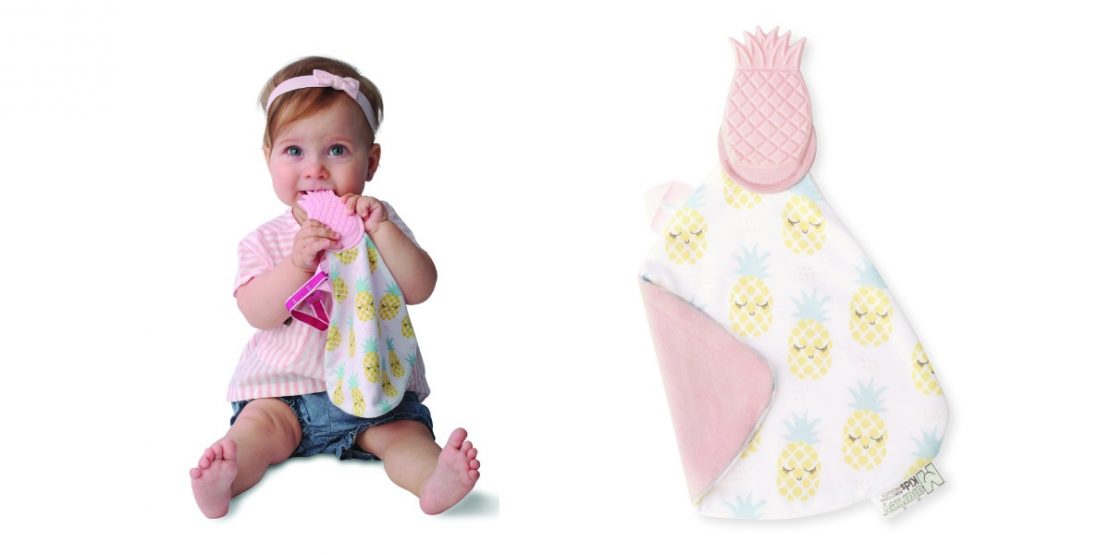 The Munch-It Blanket is a total winner. The silicone shapes are designed to reach those pesky emerging molars. Baby will love the nubby texture and soothing feel on their sore gums. The soft blanket is a great plaything as well as comfort item. Munch-It Blankets are machine washable.
See how much little ones love the blankie in their video: