Manhattan Toy Teethers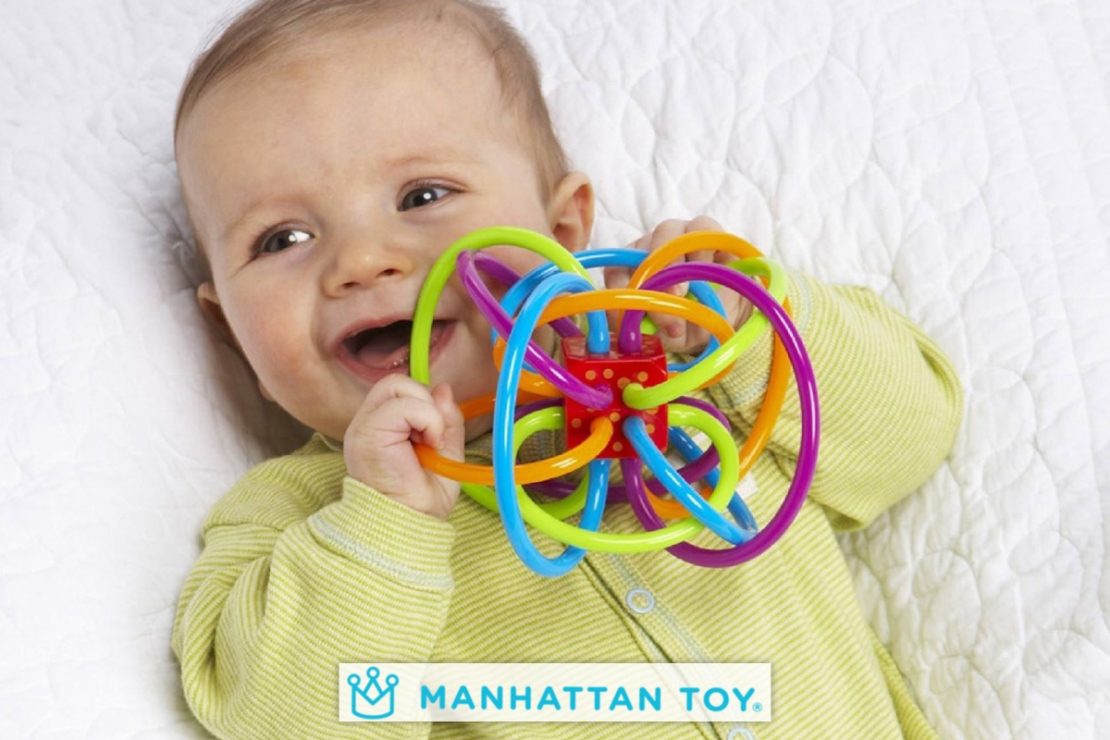 Baby Toys Created to Nomm On!
For Newborns and Up
Established in 1978, Manhattan Toy is one of those foundational toy companies. They take what a baby needs for development and expands on it, almost like a jazz musician riffing on a melody. The result? Compelling, inventive, and exciting items for babies!
They are a constant presence on our shelves for good reason!
---
Winkel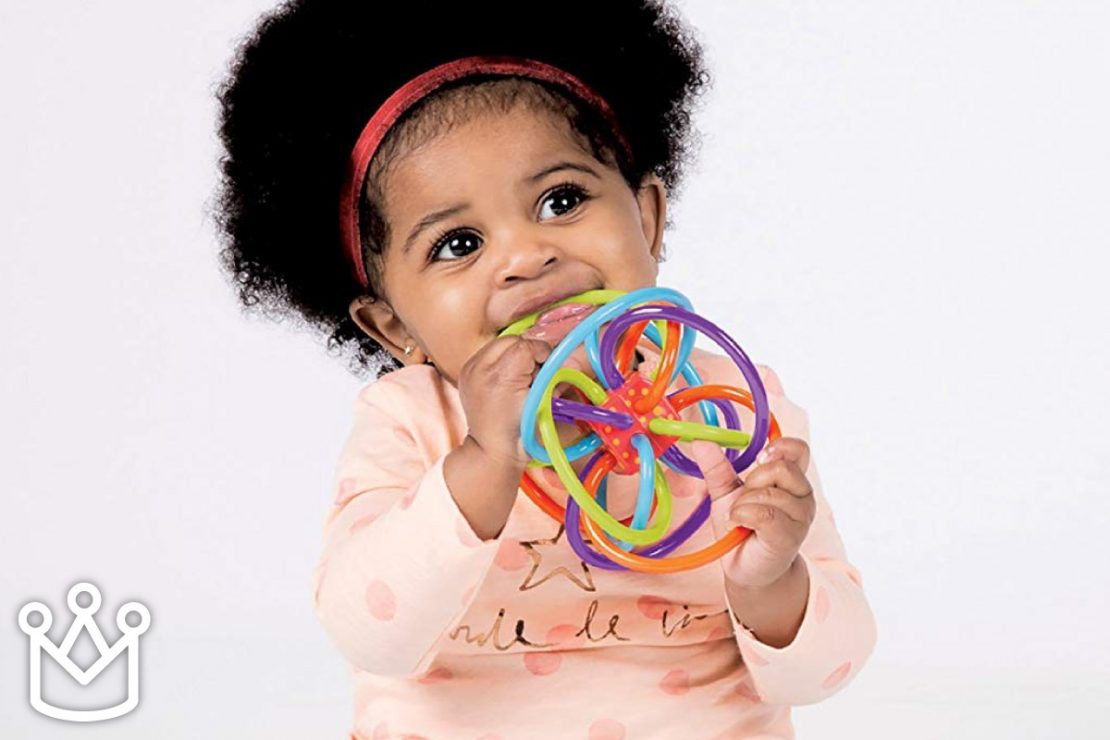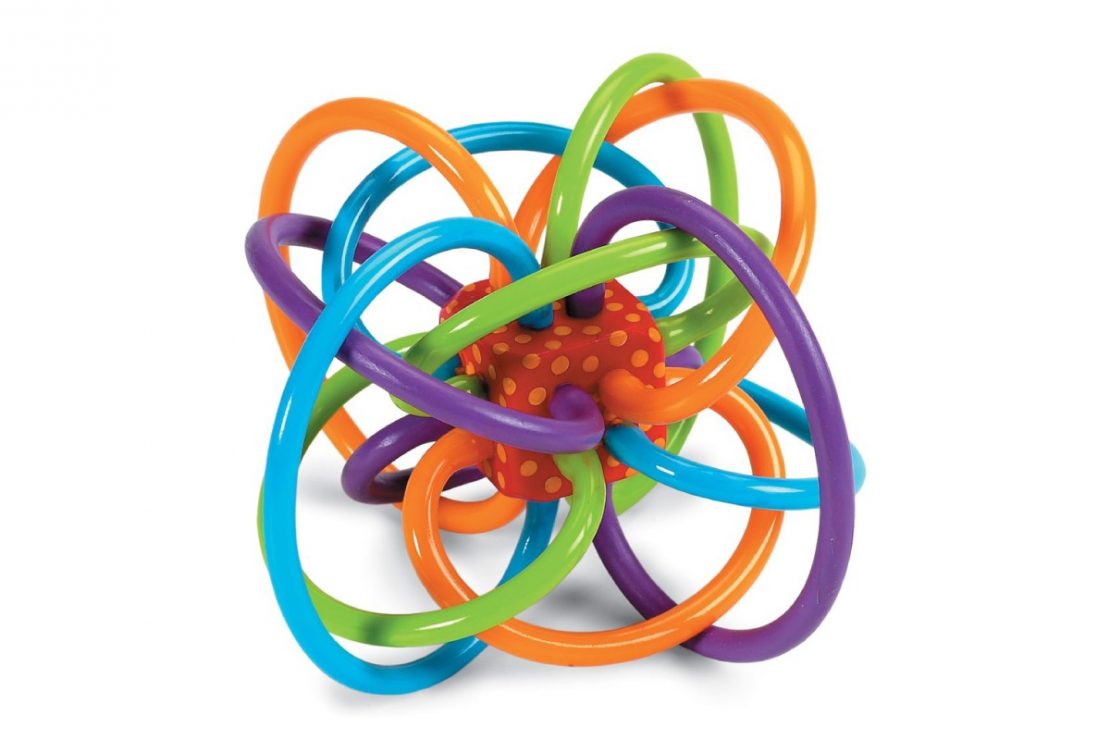 A classic and continual award winner! The Winkle has brightly colored loops made from soft, pliable plastic. The loops are easy for baby to grasp and, when refrigerated, feel lovely against baby's sore gums.
---
Zoo Winkels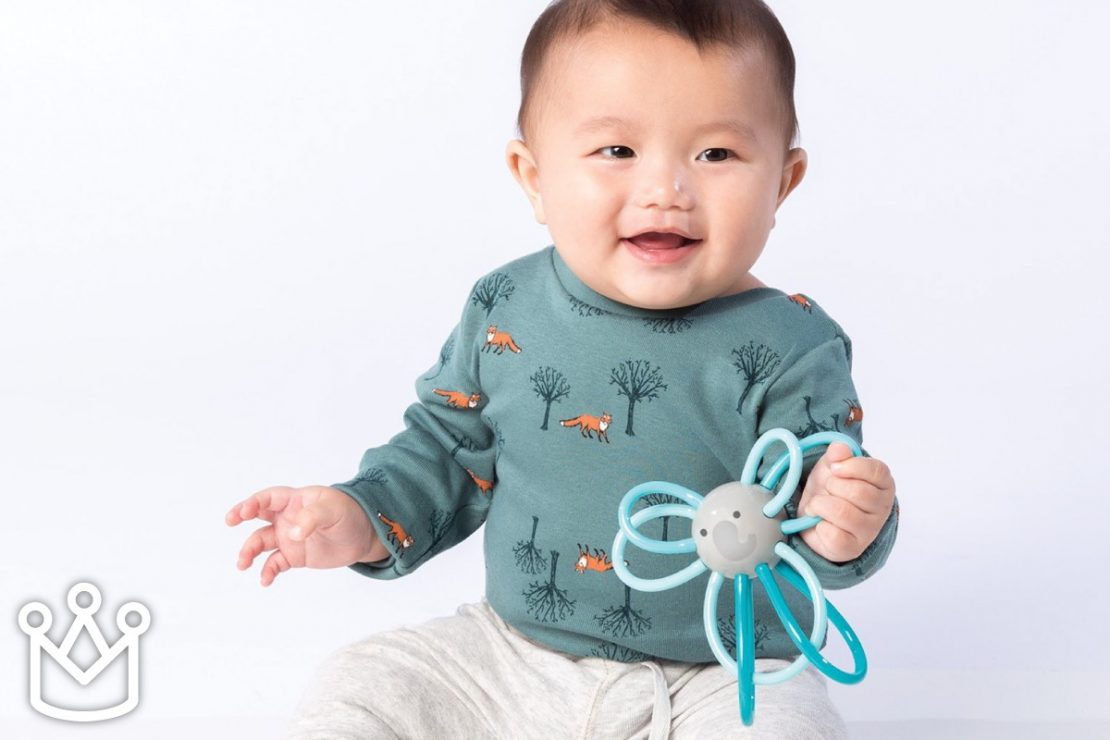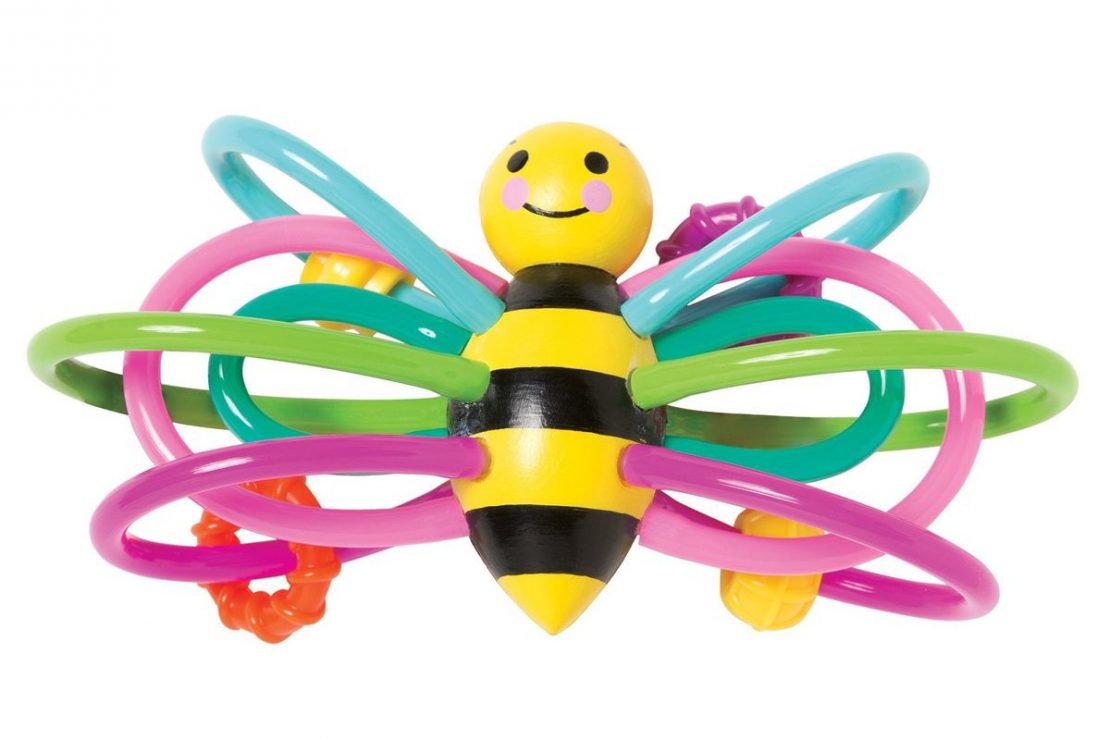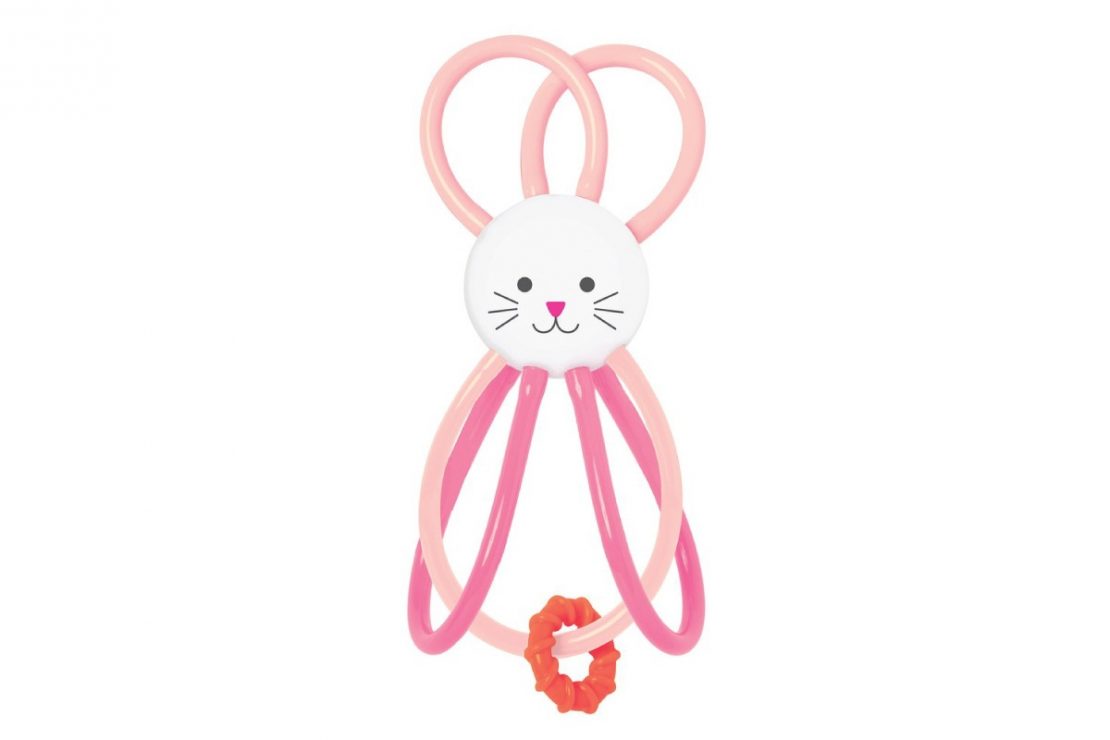 Zoo Winkels feature the same colorful, chewable, bendable loops as the original, which make it easy for infants to grasp and explore. With the addition of cute character faces and sliding beads, it will keep baby entertained for hours. Place it in the freezer and it can even soothe sore gums!
Available in Bee, Bunny, and Elephant.
---
Birdie Hide n Seek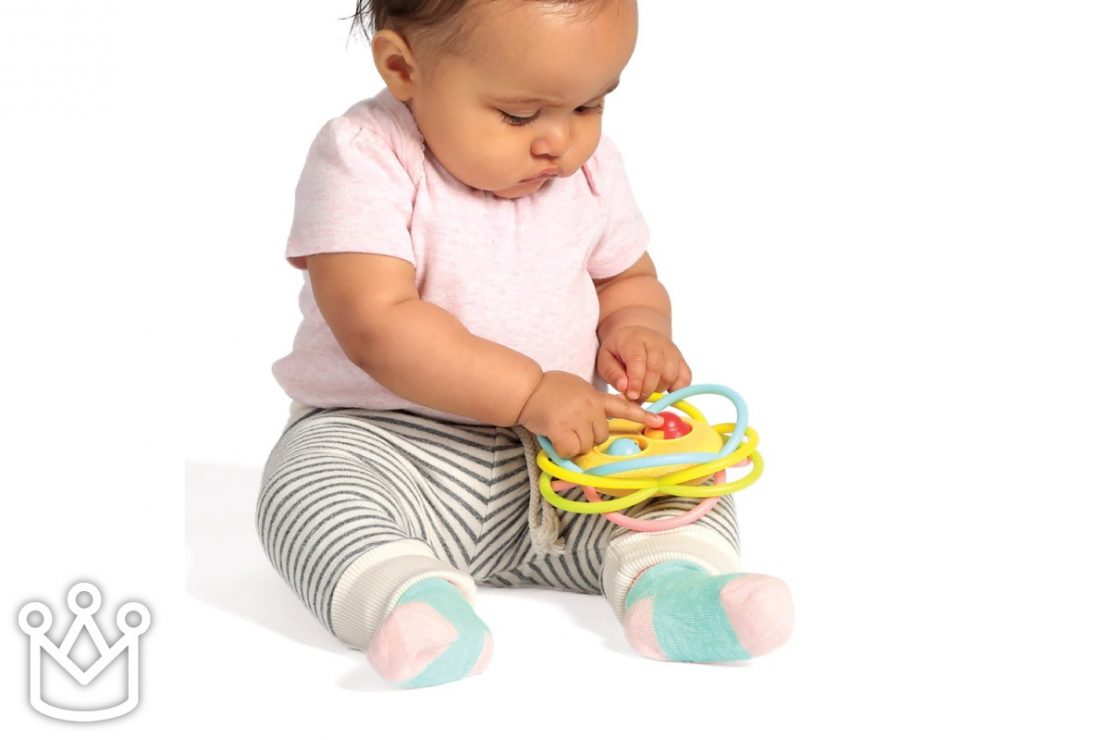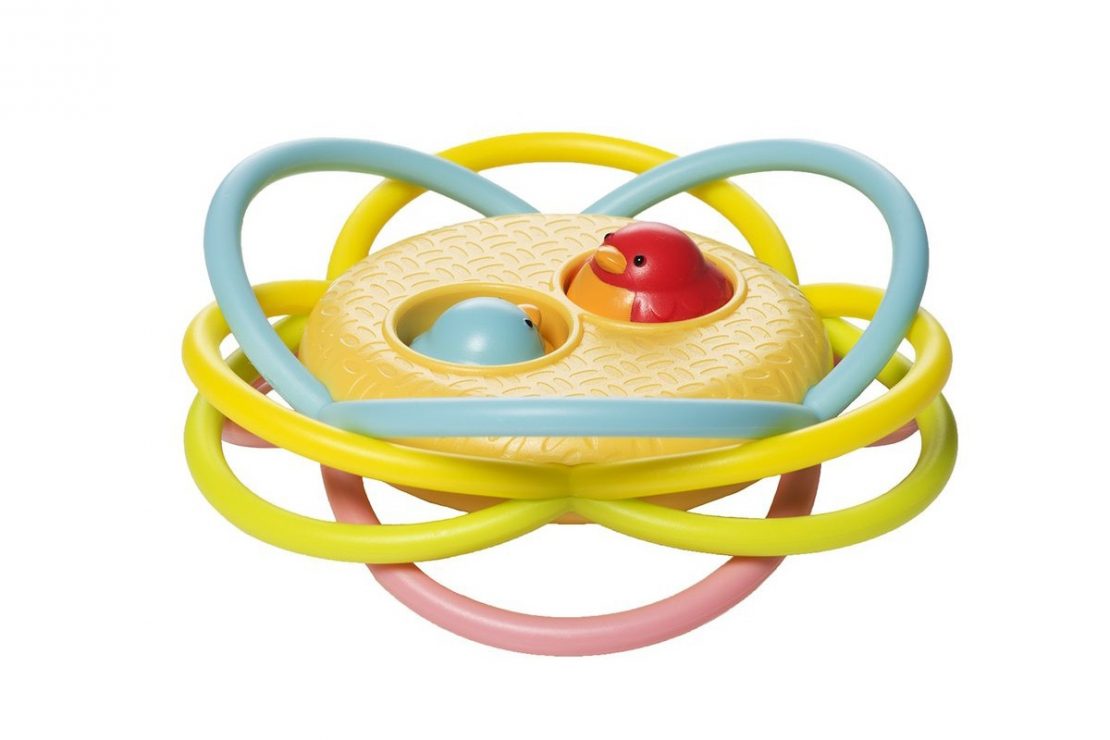 Bye bye birdie! Push one birdie down and hear it's song while the other pops up! The attached loops are made from soft, pliable plastic and are perfect for grabbing and teething.
---
Atom Teether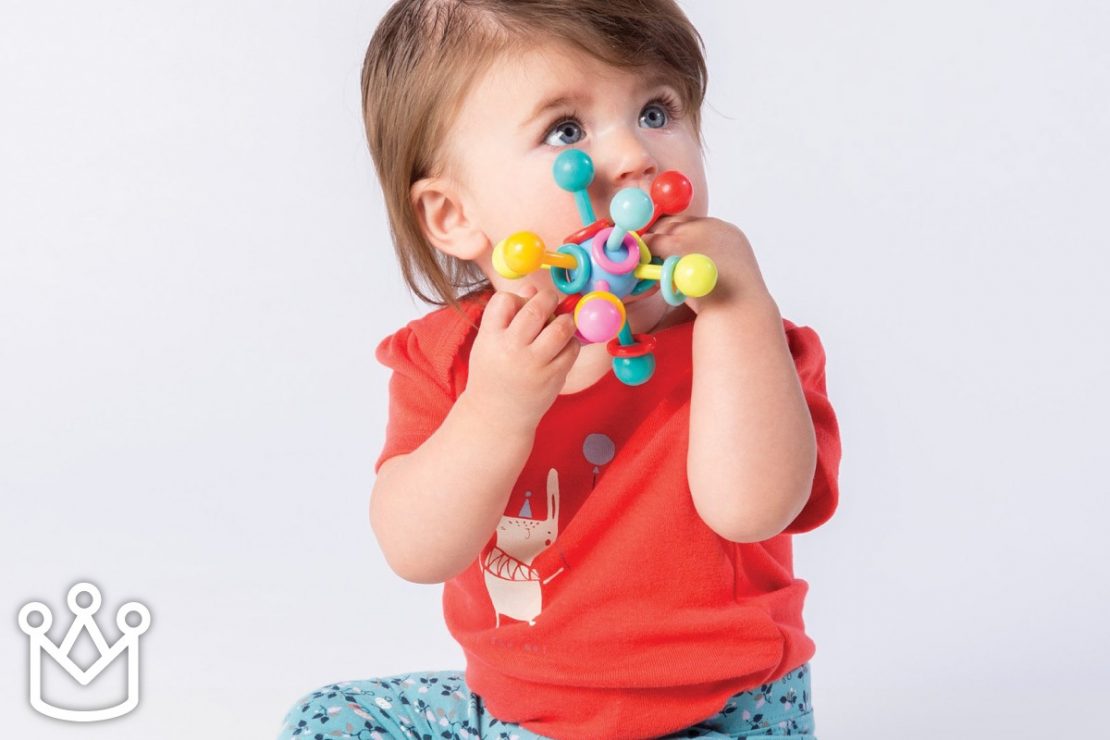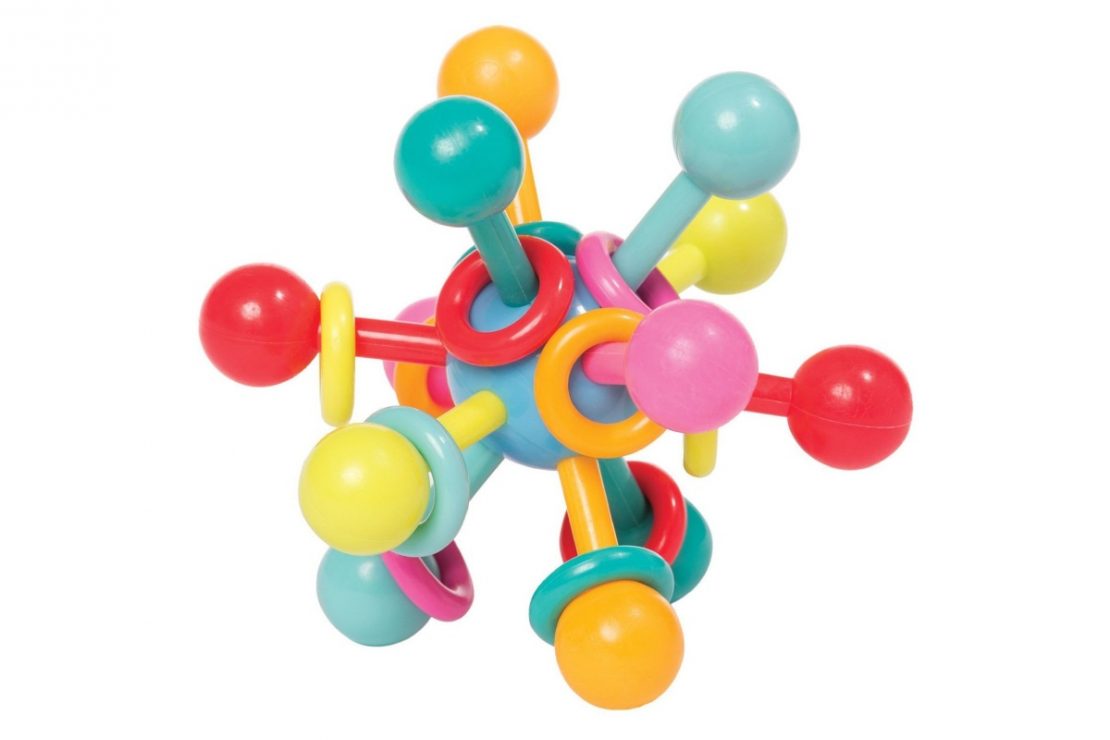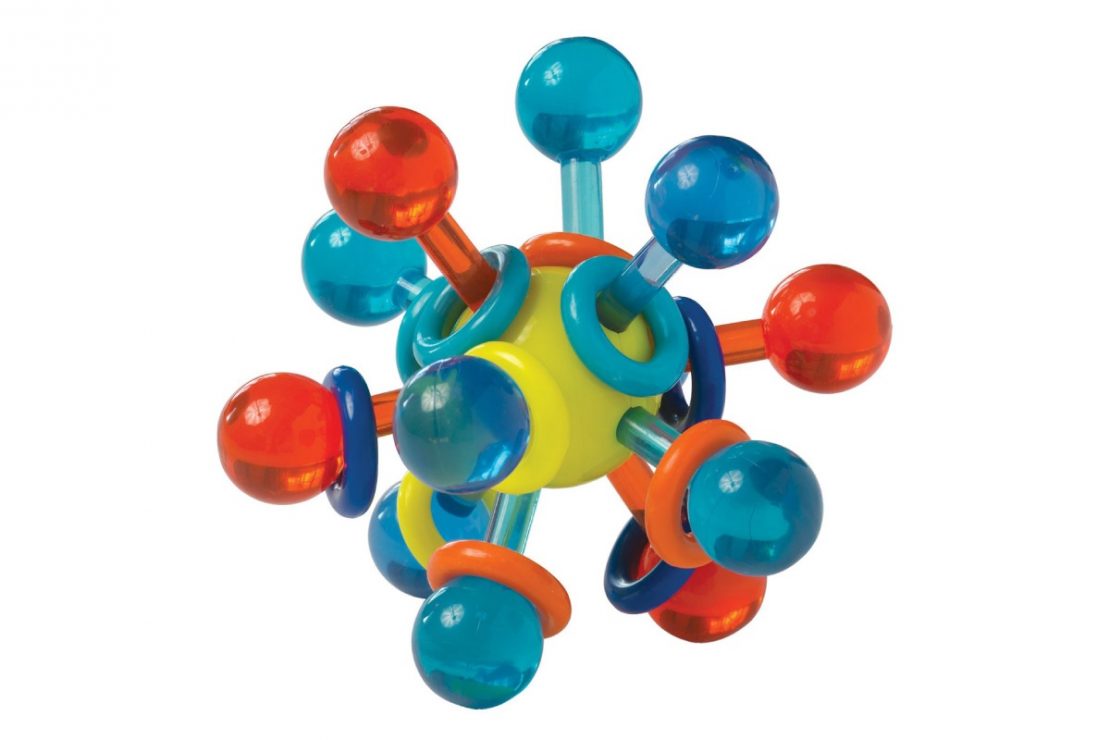 The Atom Teether is out of this world! Twelve bendy arms perfect for teething, surround the colorful plastic ball center. Each arm features vibrantly colored rings that rattle with every shake.
Available in solid or transparent colors.
---
Fruity Paws Natural Rubber Teethers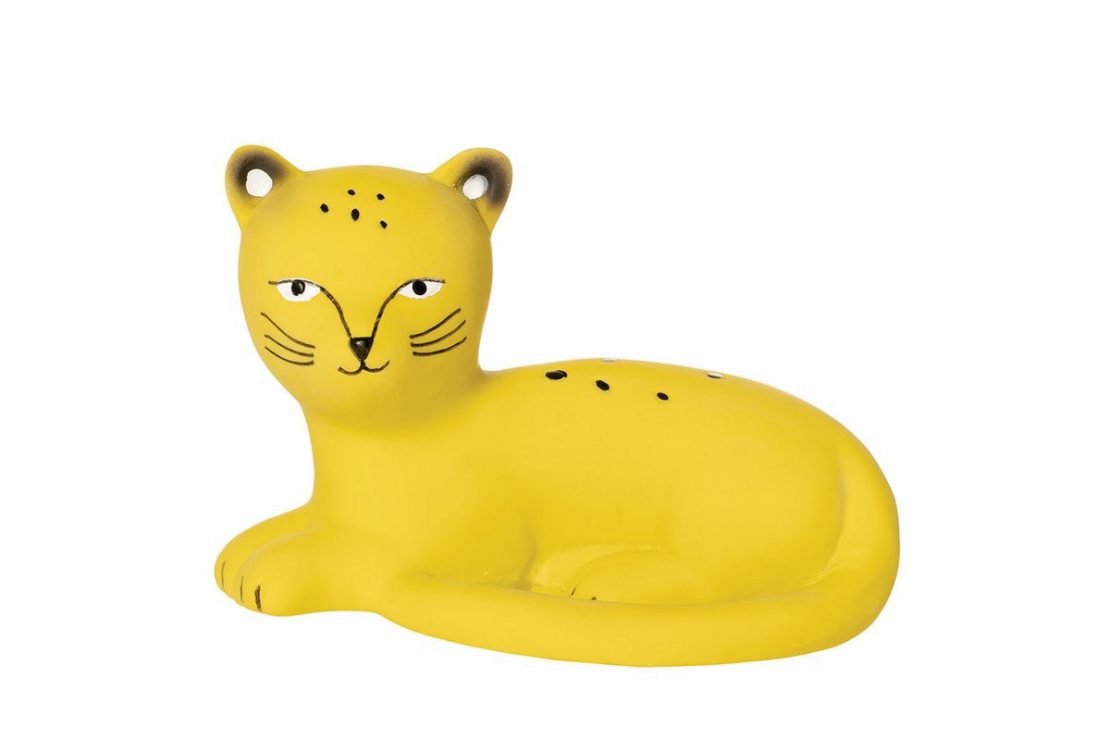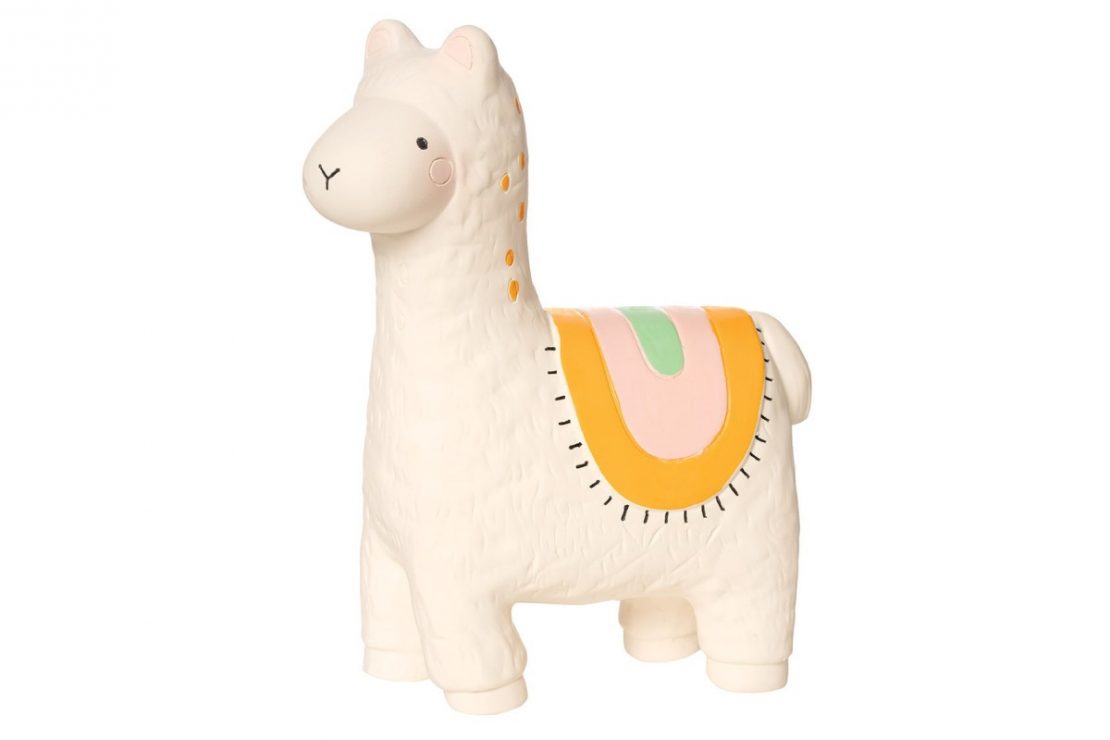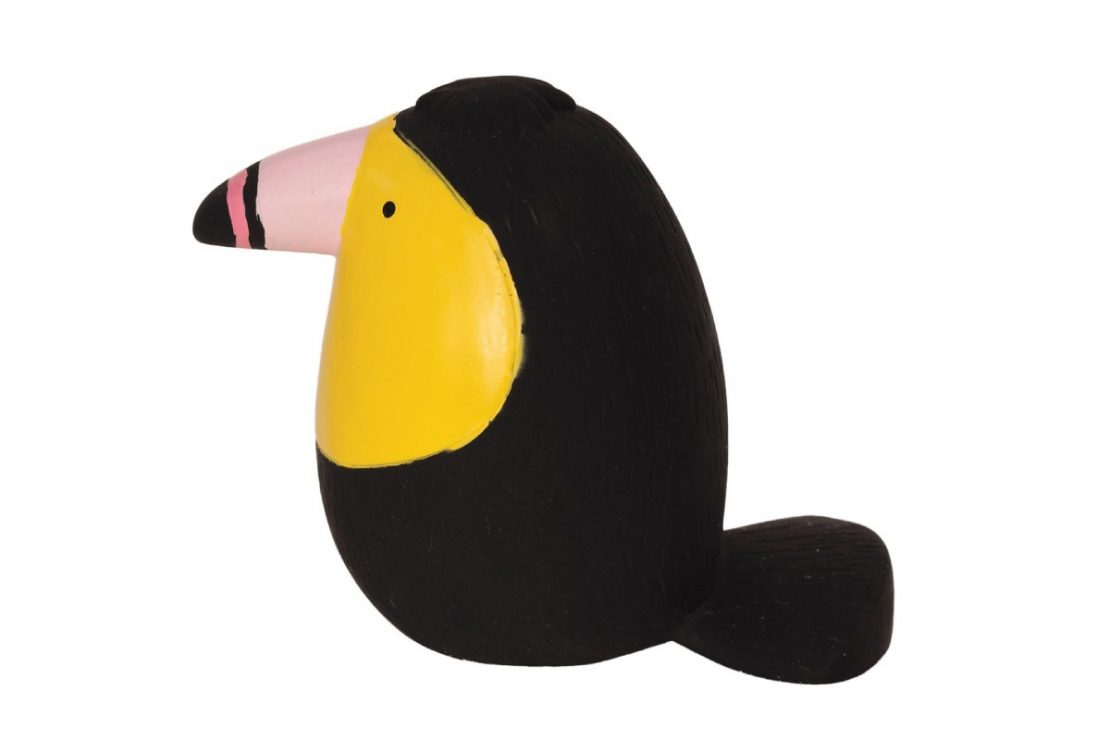 All-natural rubber teethers are a treat for baby to gnaw and grip. The textured surface stimulates sore teething gums, while the plump air-filled design is easy for baby to hold. Completely sealed, these teethers won't collect gicky liquids. Plus they're eco-friendly, sustainably manufactured, and biodegradable!
To clean, hand wash with mild soap and rinse thoroughly. Do not expose natural rubber to direct sunlight or heat, which will begin the natural degradation.
Available in leopard, llama, and toucan.
---
Fruity Paws Wrist Rattles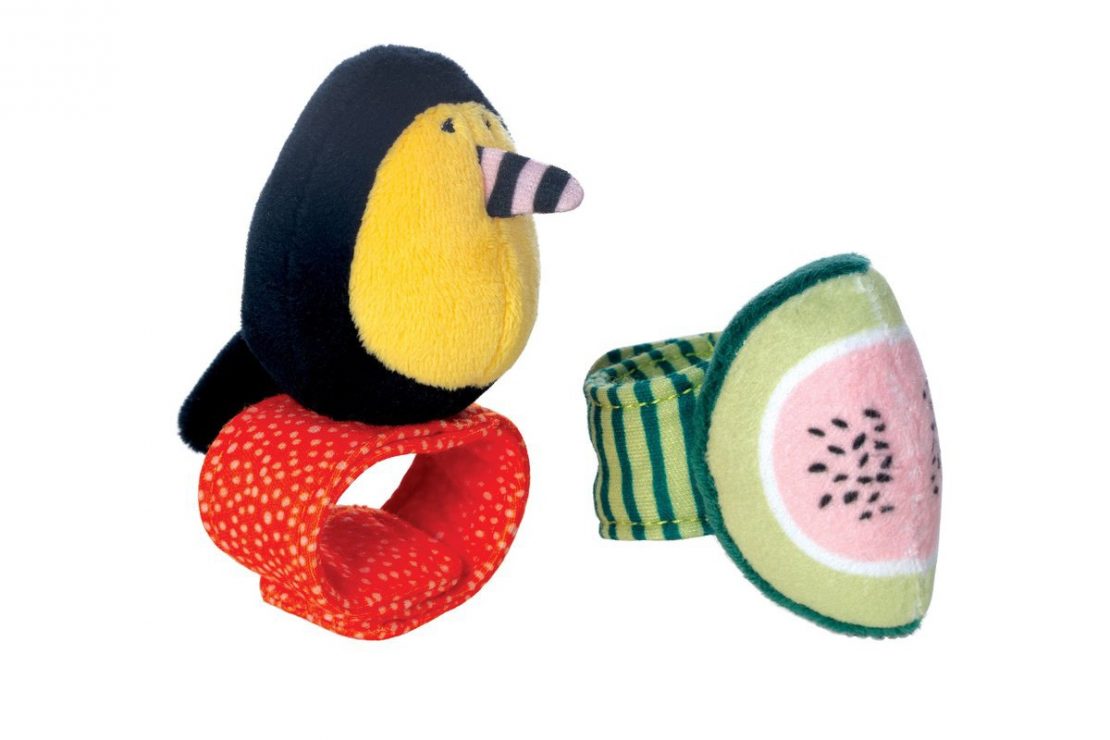 Keep baby entertained! Place one of these rattles on baby's wrist and they'll make sound with ever shake and wave of baby's arm. With soft hook-and-loop closures, they'll stay put until your little one figures out how to take them off. And we know that little babe is a super genius, so it'll happen before you know it!
---
Many more teethers, rattles, soft books, and crib toys from Manhattan Toy are also in stock. Stop in to see!