Marble Racers Remote Control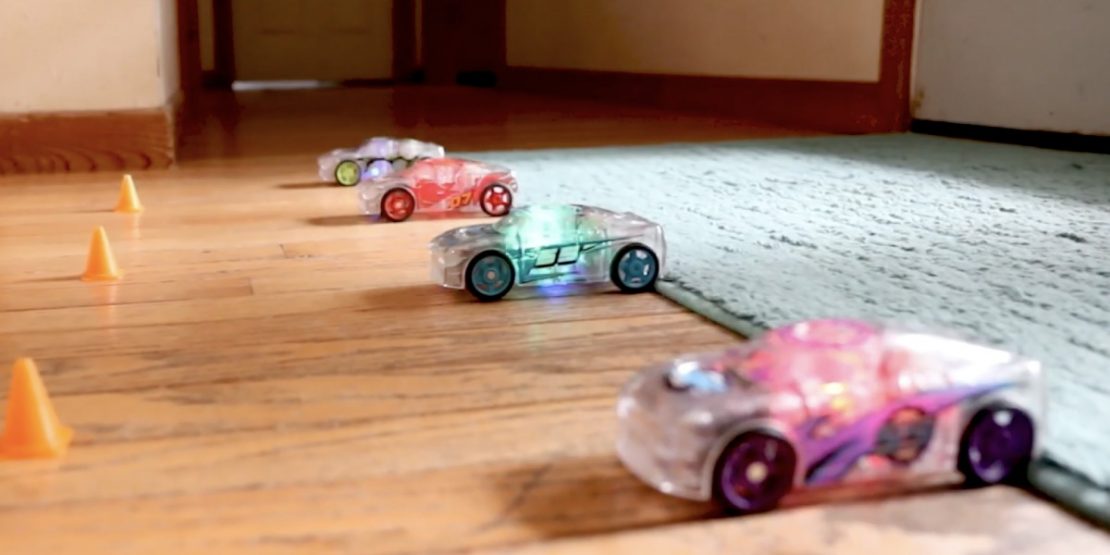 Off in a Flash RC Cars
5 yrs & up
These little racers are brilliant! No, really. They have an LED marble in their center that lights up and flashes as they zoom around. The cars themselves are about 5" long, made of a hard clear plastic so they *glow*. Rear wheel drive lets them drift around corners and make tight hair-pin turns. Race them in the dark to truly appreciate their flashiness!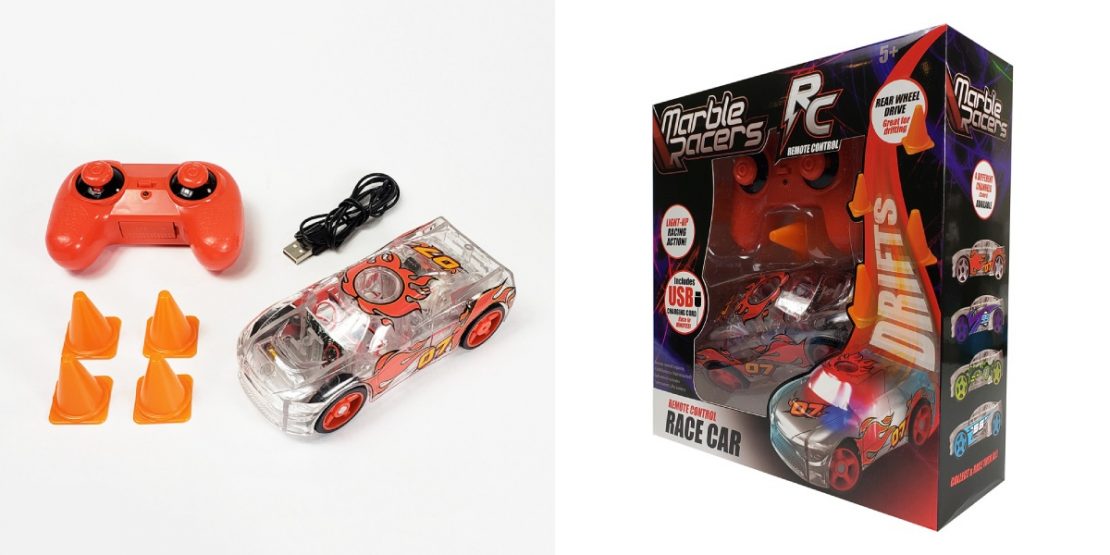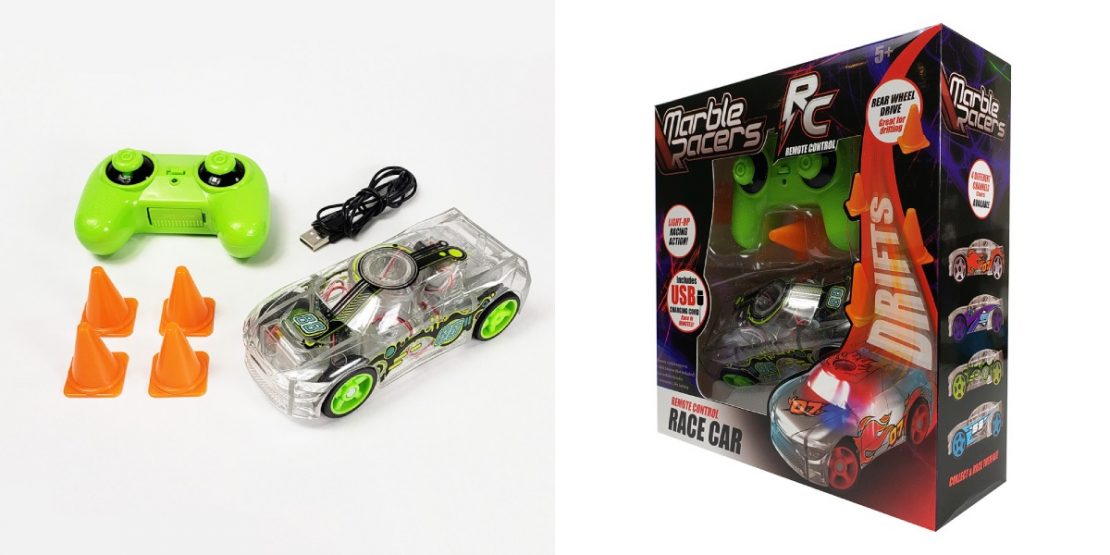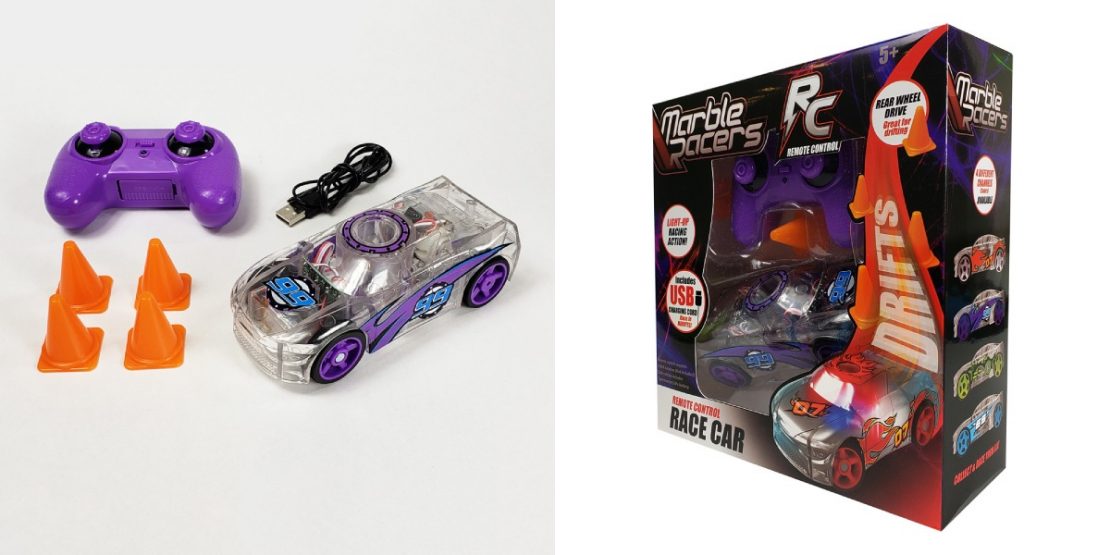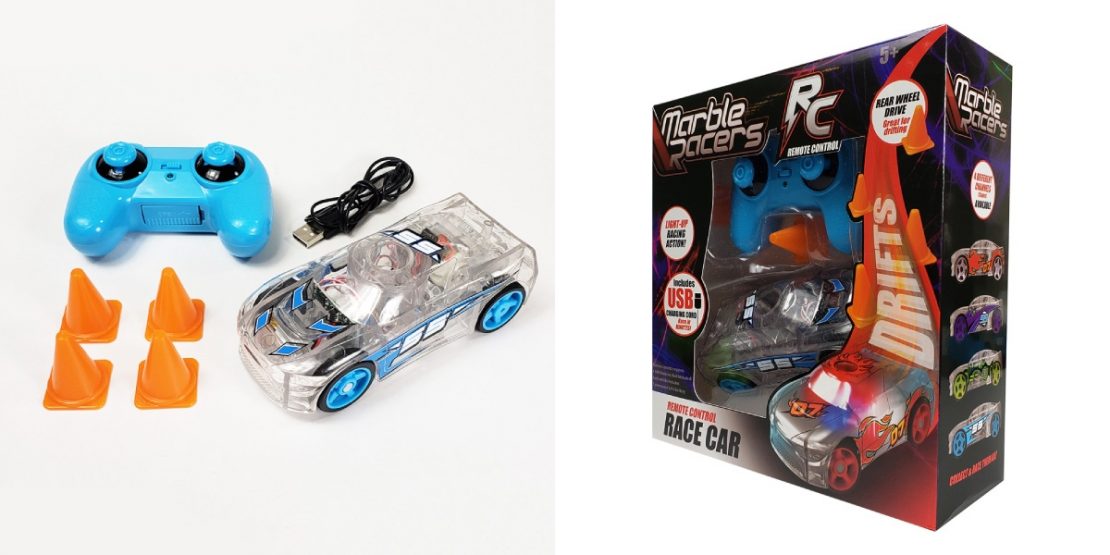 Each color operates on a different frequency, so you can have up to four racers speeding across the floor!
Racer recharges via USB (cable included). Remote requires 4 AAA batteries, not included.
The original, pull-back style Marble Racers also available.