Micro Kickboard Scooters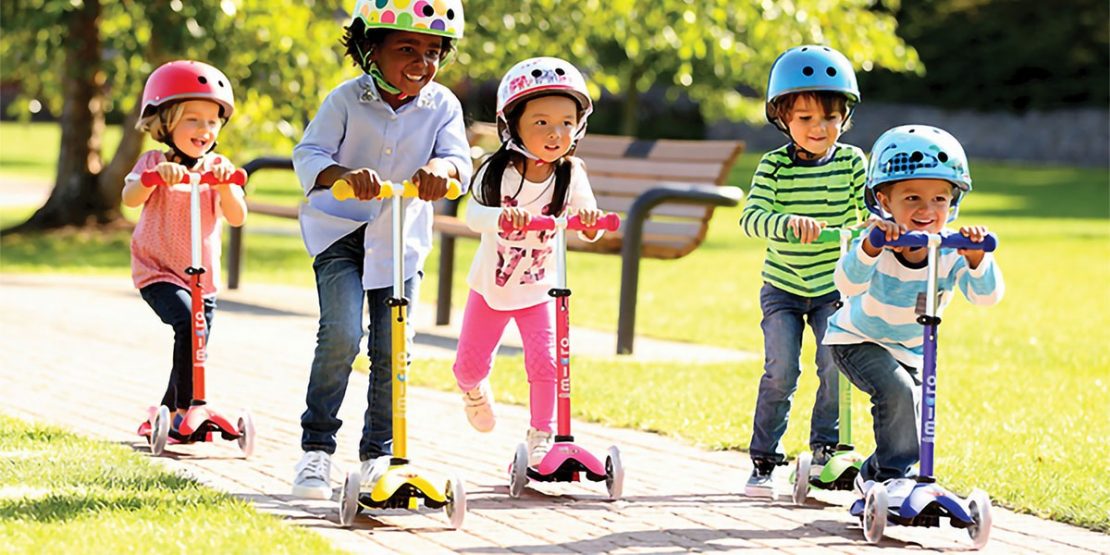 The Best Scooters EVER!
A Happy Up best-seller for a years! Micro Kickboard scooters feature a low center of gravity and dual front wheels so it is super easy for new riders to jump on and *go*. You lean to steer, making going around corners and swooshing along sidewalks a natural motion.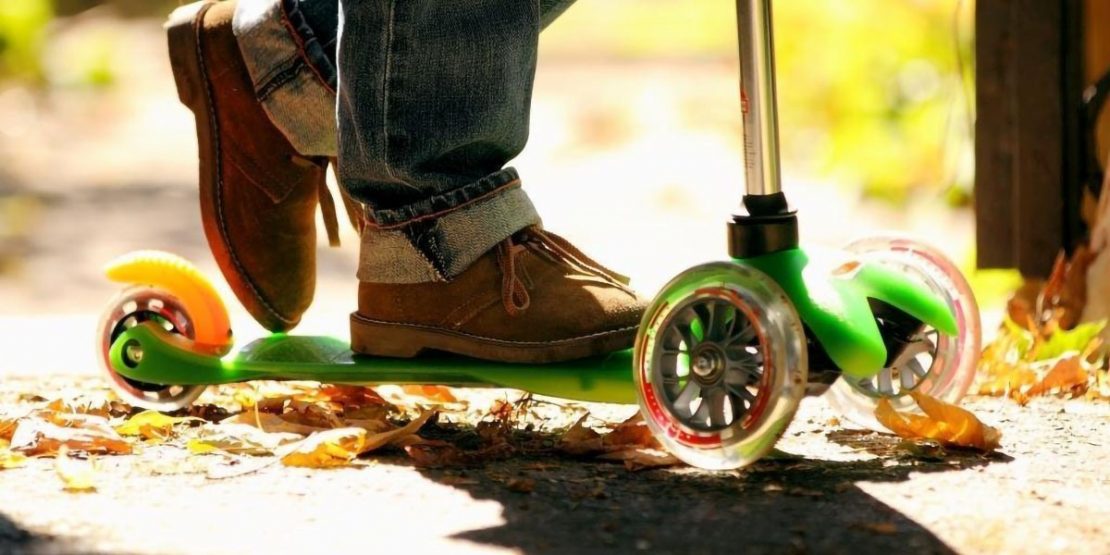 They also have an intuitive "step" style back brake. Adjustable height handles will mean your kiddos won't outgrow them in a flash. Anti-slip deck, anodized stem, and smooth-riding polyurethane wheels make this a ride-on toy to last for years and years!
Available in a range of bright colors.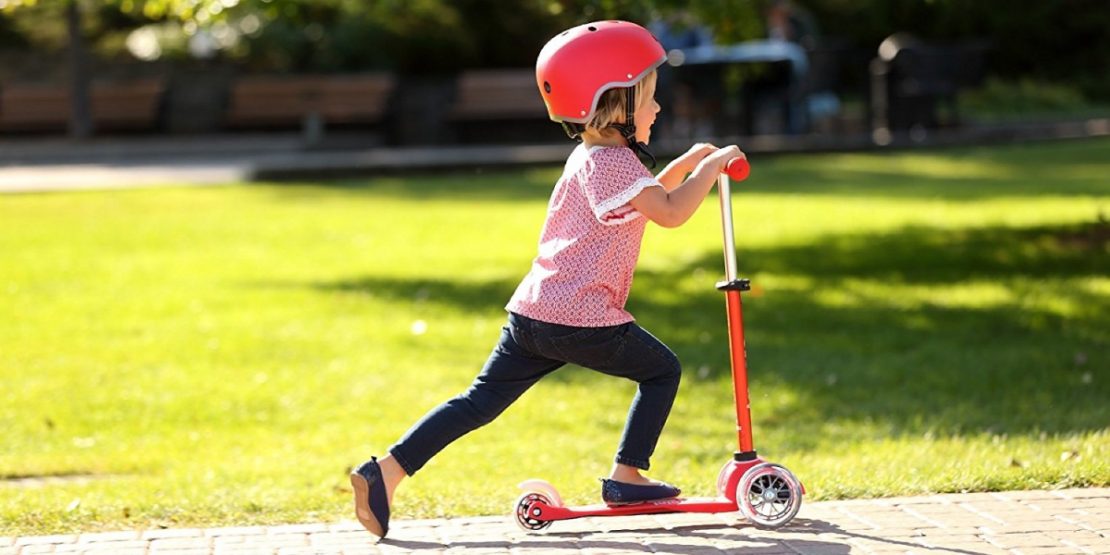 ---
Mini 3 in 1 Deluxe Micro Kickboard Scooter
Best choice to grow with your toddler!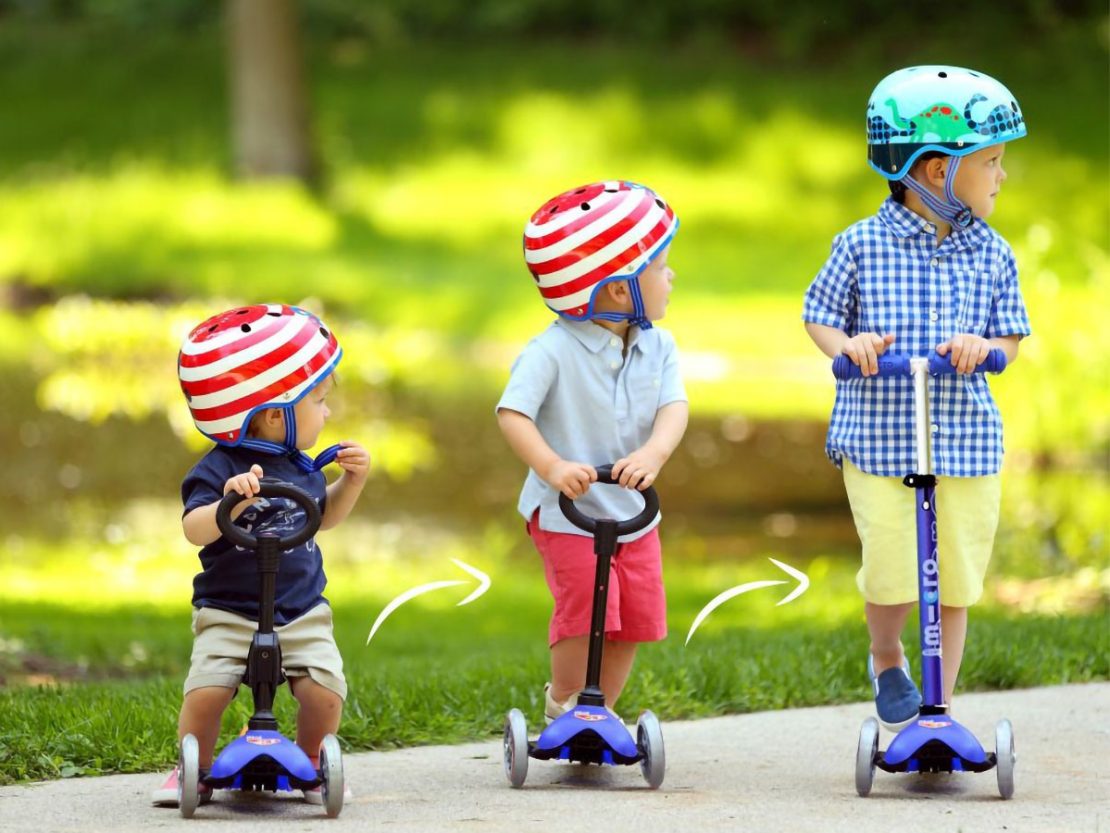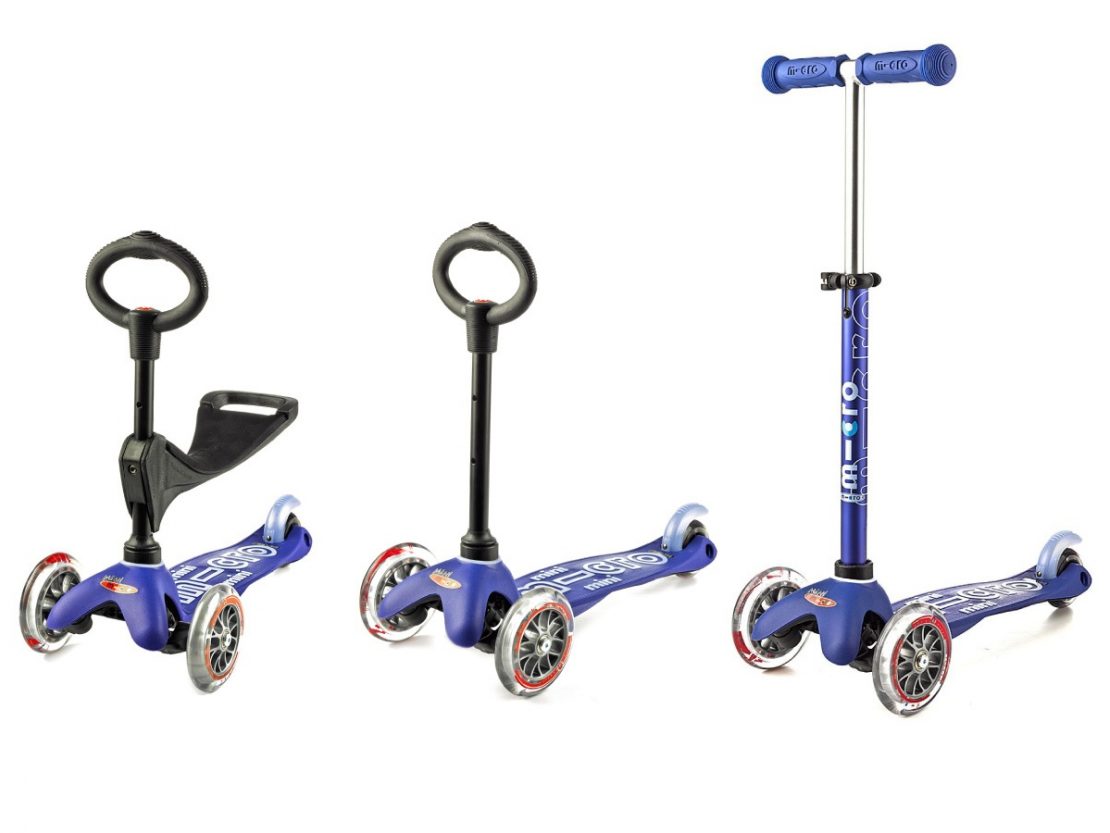 The 3 in 1 Deluxe offers 3 rides for 3 stages of development. Start with the "O" handle and seat for toddlers. Once they're ready, remove the seat and you have a zippy little scooter with the "O" handle. When they're tall enough, use the T-bar and it is a full-on Mini Deluxe scooter!
Ages: 1 - 5 yrs
Max Weight: with seat - 44 lbs, without seat - 75 lbs
Deck Dimensions: 12" x 4.5"
Handle Height: O handle - 17", T-bar - 17" - 25" from deck
---
Mini Deluxe Micro Kickboard Scooter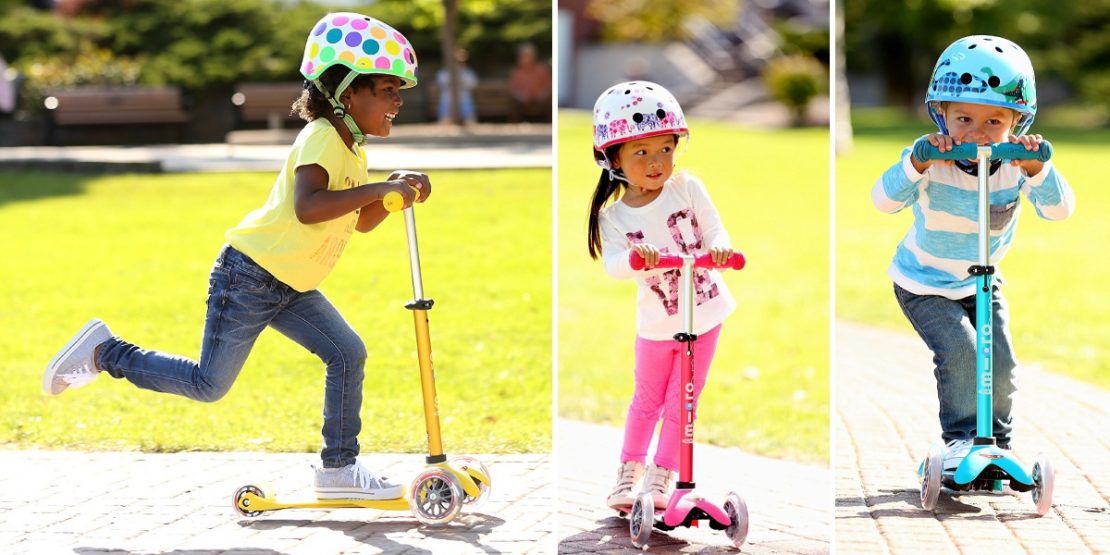 Ages: 2-5 yrs
Max weight: 75 lb
Deck Dimensions: 12" x 4.5"
handle Height: 17" - 25" from deck
---
Maxi Deluxe Micro Kickboard Scooter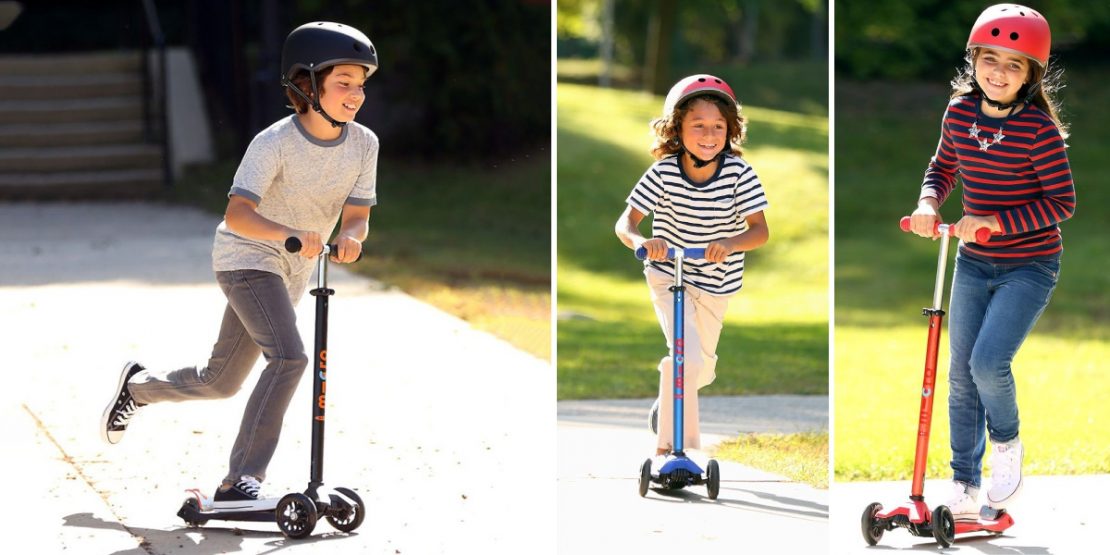 Maxi Deluxe
Ages: 5 - 12 yrs
Max weight: 150 lb
Deck Dimensions: 13" x 5.5"
Handle Height: 24" - 34" from deck