My Fairy Garden Sets
Grow a magical environment!
4 yrs & up
These cute sets have all you need to create a magical landscape. Soil, seeds, and fairy items combine to make a play set you grow!
---
My Fairy Garden Nature Cottage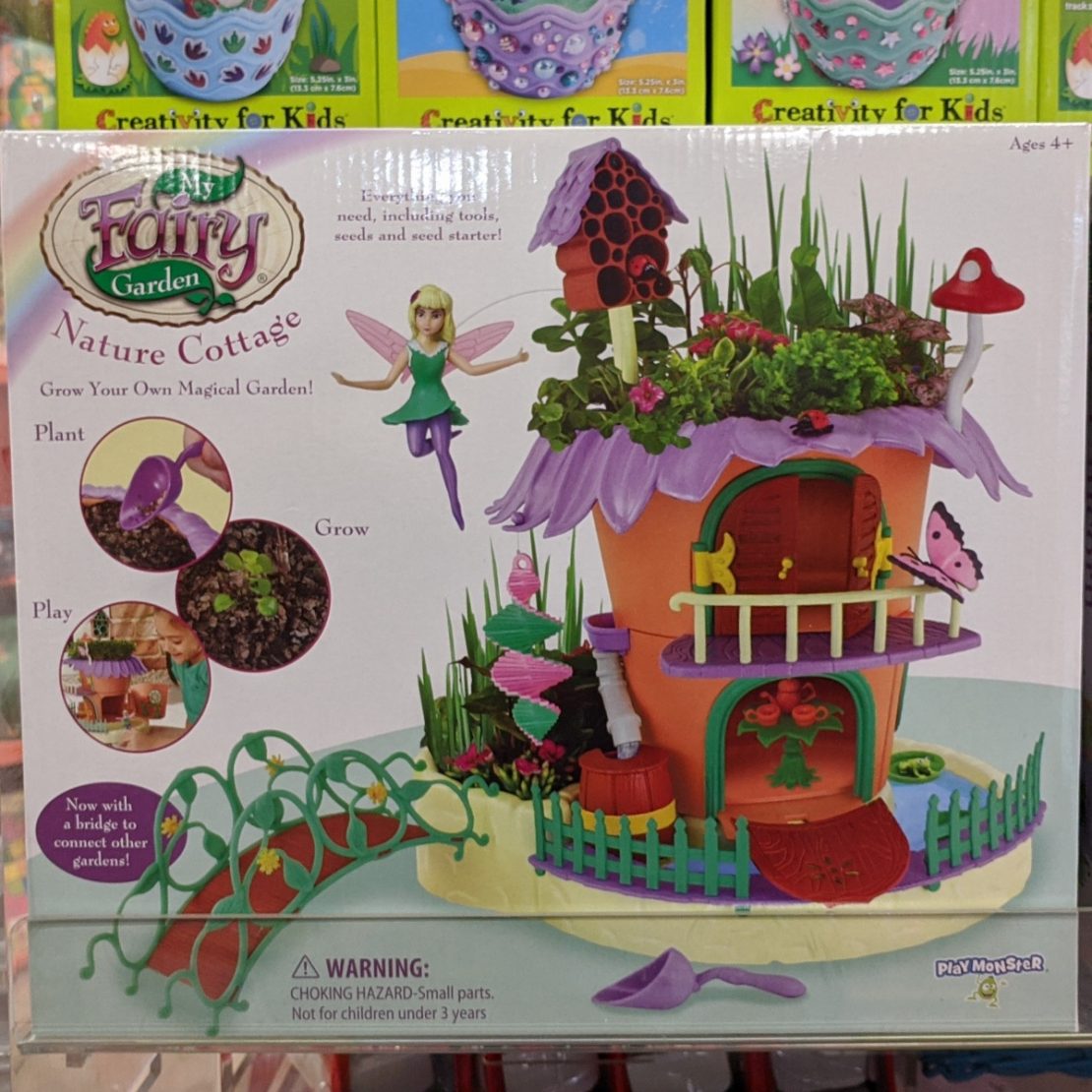 The charming fairy cottage is a flowerpot. Use the included soil and seeds to grow a real garden around it. There are several accessories so you can arrange each fairy garden however you see fit. Of course, once the fairy moves in she may have other ideas!
Contents: Flowerpot cottage, bridge, bug house, mushroom chimney, wind spinner, water barrel, lily pad, table, tea set, 2 ladybugs, butterfly, fairy, frog, instruction leaflet
---
My Fairy Garden Unicorn Paradise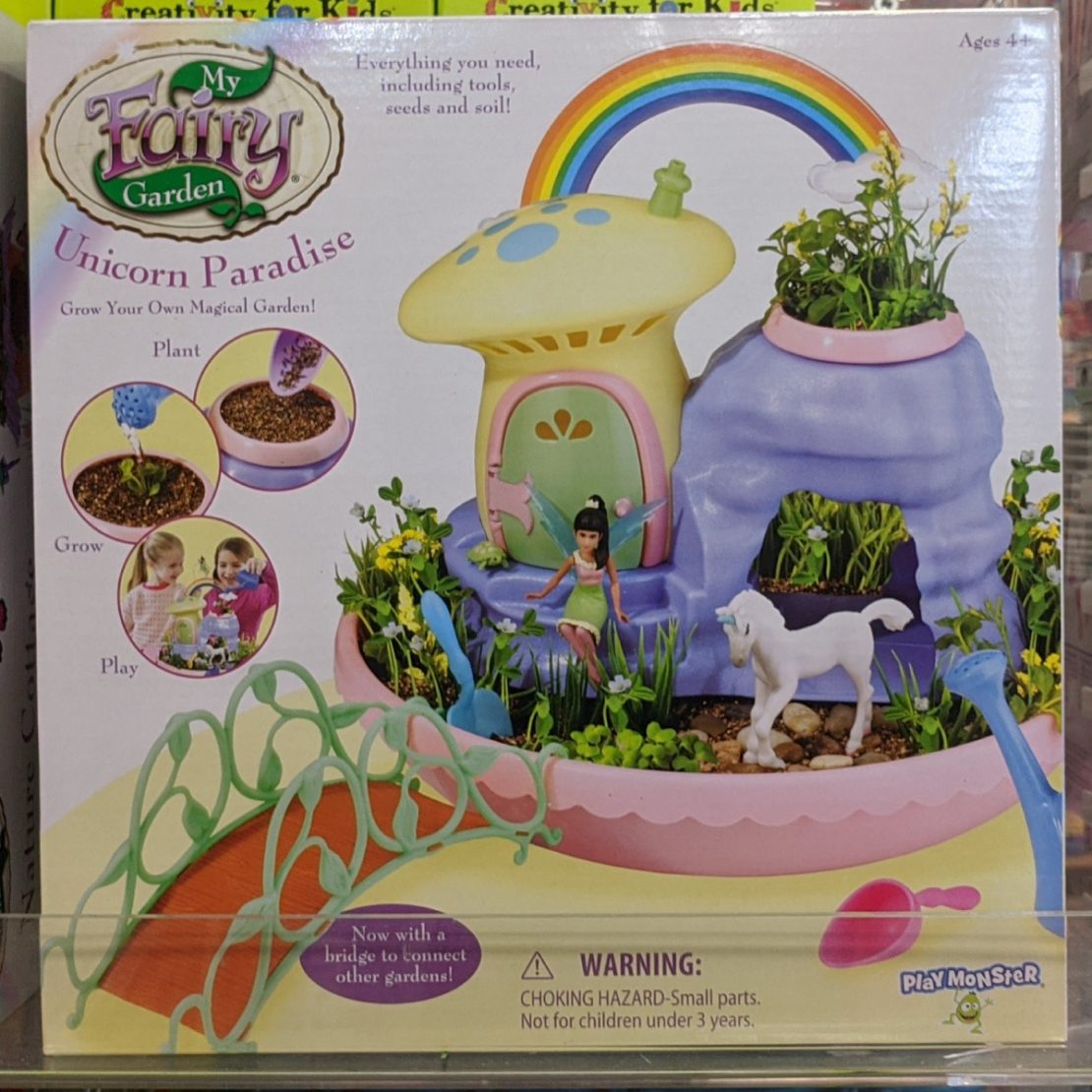 A home for a fairy and a teeny little unicorn! Set up their homes and grow a lush garden around it.
Contents: Cave, Toadstool House, Tray, Rainbow, Dahlia the Fairy, Pebbles the Turtle, Celeste the Unicorn, Watering Can, 4 Gardening Tools, Fairy Flying Cord, Seed Packet, Soil, Instruction Leaflet