Nectar DOTS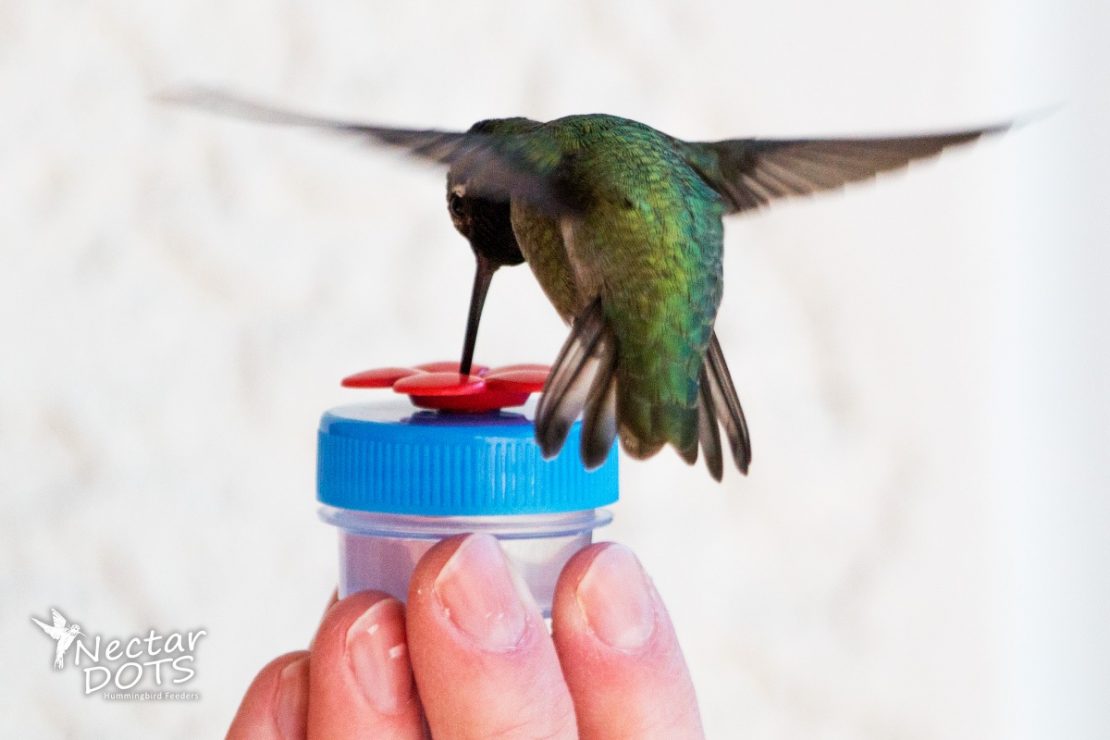 Hand Feed a Hummingbird!
They're little. They're zippy. And they are so fascinating! Wouldn't it be neat to get really close to a hummingbird? Close enough to hear the buzz of their wings and really see them? And wouldn't it be totally crazy to feed one out of your hands?!?
Nectar Dots are the answer. These plastic feeder cups are the perfect size to hold and offer to the hummingbirds in your yard. The screw-on lids feature brightly colored flowers that invite your winged friends to take a sip.
See it in action here:
Helpful instructions:
Nectar DOTS work best if you already have hummingbirds visiting a feeder in your yard.
Place the Nectar DOT near an existing feeder. Soon, the hummingbirds will start using the Nectar DOT.
Remove the existing feeder(s) and hold the Nectar DOT in your hand. To encourage the hummingbirds, wear sunglasses to help hide your eye movements.
Be sure to wash the Nectar DOT with a mild detergent after each use.
Nectar Dots Heart Feeder also available.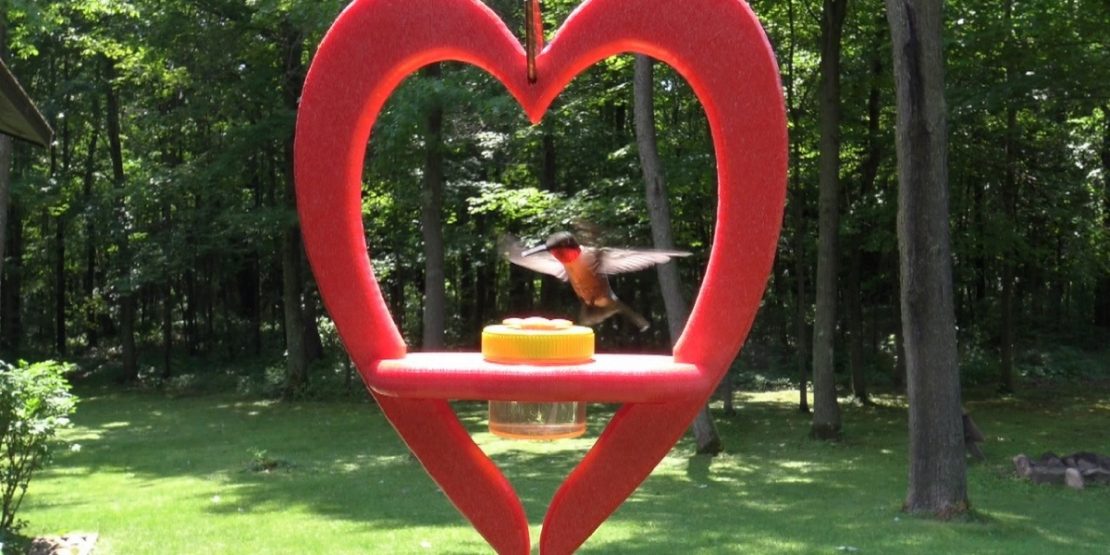 This red heart-shaped feeder holds a Nectar DOT for your hummingbird visitors. Each feeder comes with two Nectar DOTS and copper hanging hook.
---
Nectar Recipe
Bring water to a boil. Add sugar and stir until sugar has dissolved. Allow to cool completely before filling feeders. Leftover nectar can be stored in the refrigerator for up to 1 week.
Notes on making your own nectar:
Do not add red dye. It isn't needed to draw the hummingbirds and may harm them.
Use regular refined white sugar only. Honey may promote dangerous fungal growth in the feeder. Organic, natural, and raw sugars contain iron levels that may be harmful. Plain 'ol boring white sugar is sucrose and when mixed with water most closely mimics the natural nectars hummingbirds sip from their favorite flowers.